Crawdads Drop Back-and-Forth Game
Zavala Drives in Two in 6-4 Loss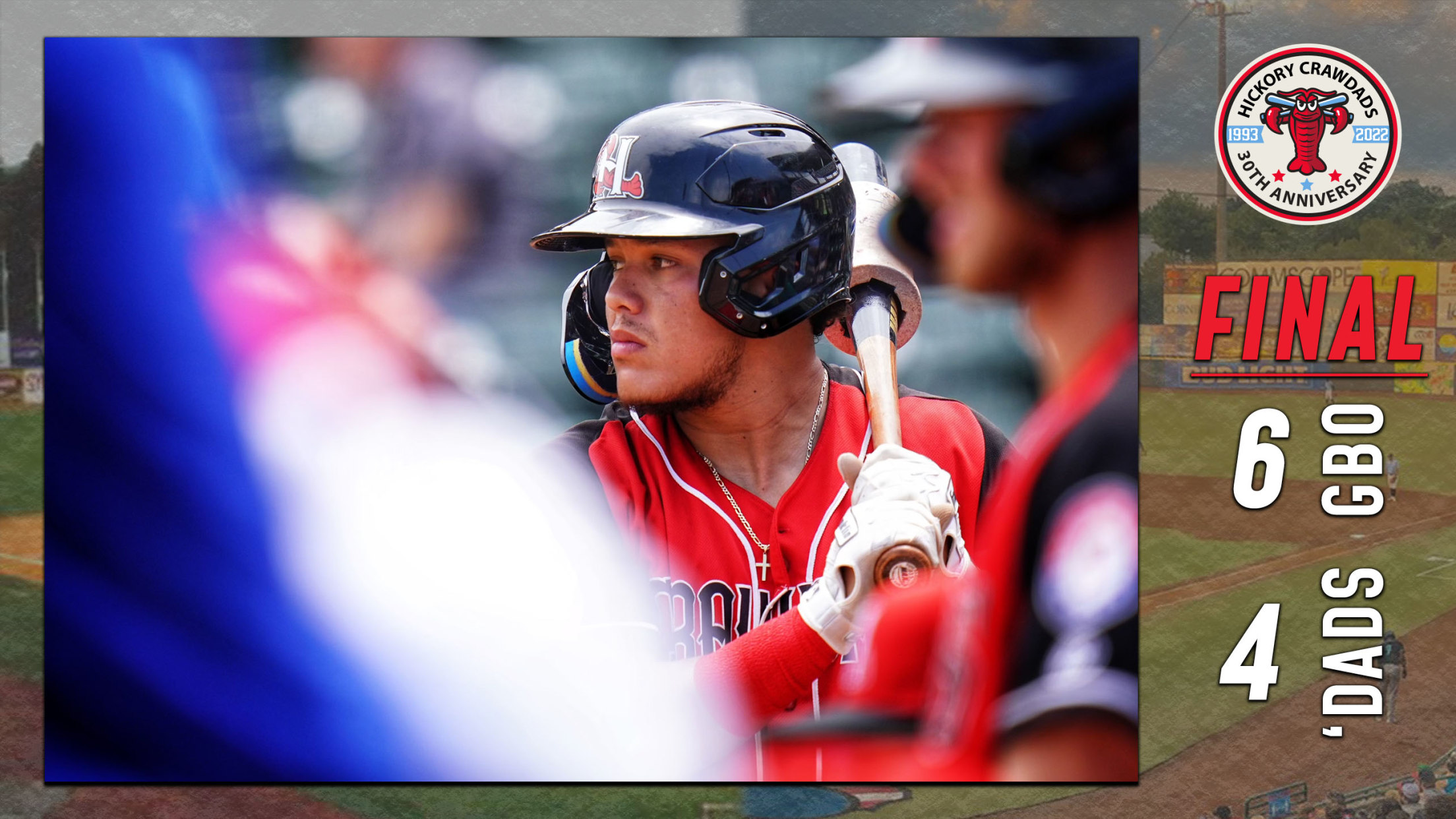 Hickory, NC- The Crawdads came back three times after trailing the Greensboro Grasshoppers but ultimately lost Wednesday afternoon's game 6-4. Greensboro scored a run in the top of the first to take a 1-0 lead. The 'Dads tied the game up in the bottom of the second. Thomas Saggese doubled
Hickory, NC- The Crawdads came back three times after trailing the Greensboro Grasshoppers but ultimately lost Wednesday afternoon's game 6-4.
Greensboro scored a run in the top of the first to take a 1-0 lead.
The 'Dads tied the game up in the bottom of the second. Thomas Saggese doubled to right and moved up to third on a passed ball. Frainyer Chavez hit a triple off the center field wall that brought in Saggese.
The Grasshoppers hoppers back ahead in the fourth with a run.
In the bottom of the fifth, the Crawdads pulled in front with two runs to make it a 3-2 game. Randy Florentino and Jayce Easley drew walks two start a two-out rally. Aaron Zavala hit a single to right to score both runners.
Greensboro once again took the lead in the seventh inning with two runs.
The Crawdads rallied in the bottom half of the inning to make it a 4-4 ballgame. Chavez and Jake Guenther walked and advanced on a sacrifice bunt by Randy Florentino. Chavez dashed home on a wild pitch.
With the game tied after nine, the Grasshoppers brought in their designated runner in the tenth and an additional run to take a 6-4 lead.
Tomorrow evening will be game three of the series. It will be the Crawdads' Tribute to Flight and a 30thAnniversary Night. It is also Thirsty Thursday presented by Fyreside Taproom and Focus News.