Cubs Two-Hit Timber Rattlers, Even Series
Every player reached base at least once in total team effort 8-2 win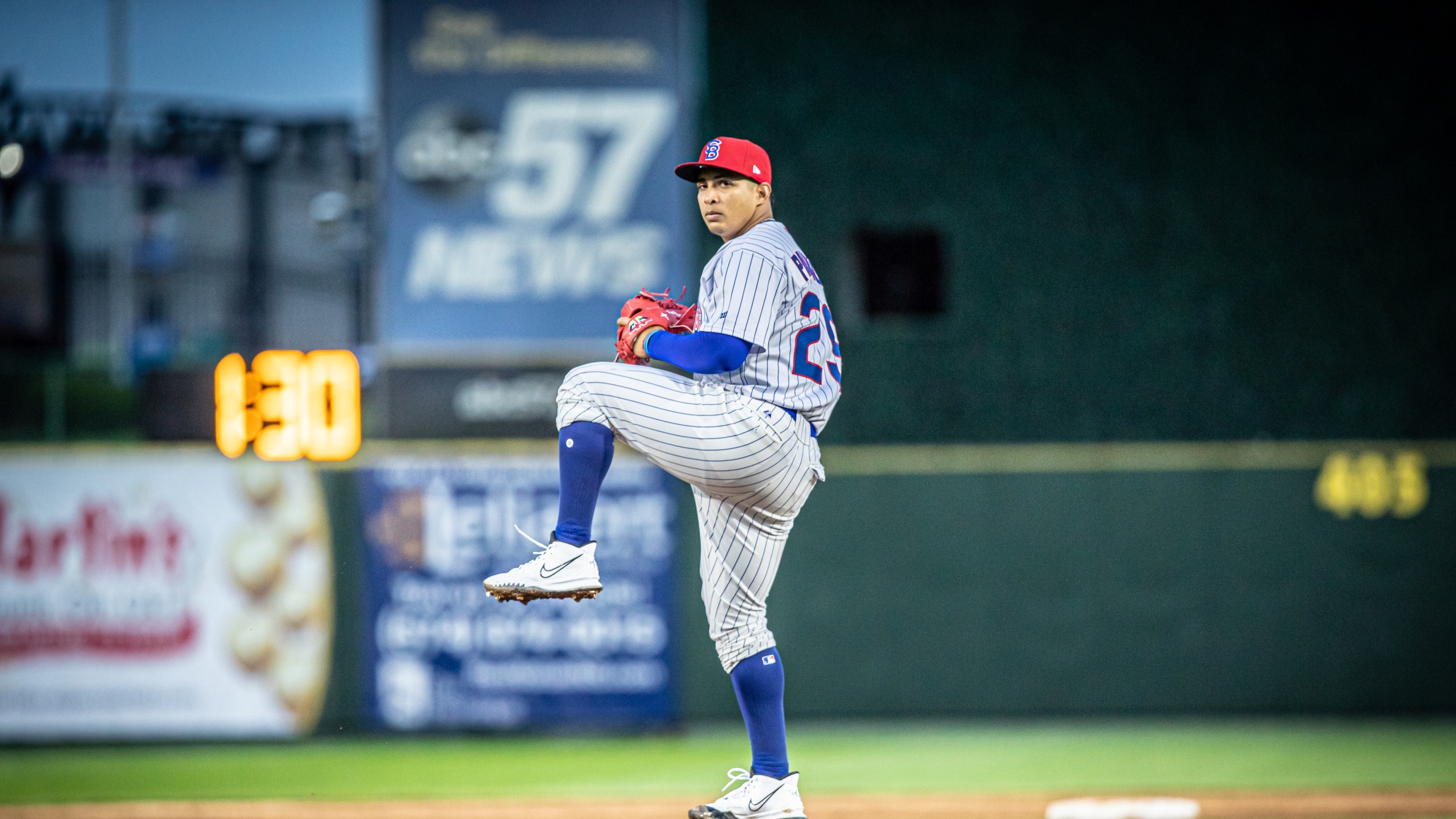 (Dr. Tim Reilly)
APPLETON, WI – In the series opener neither side lit up the scoreboard, but Wednesday afternoon the Cubs offense tallied eight runs on ten hits and stymied the Wisconsin bats to the tune of just two base hits. The 8-2 win was quite the bounce back to tie up the
APPLETON, WI – In the series opener neither side lit up the scoreboard, but Wednesday afternoon the Cubs offense tallied eight runs on ten hits and stymied the Wisconsin bats to the tune of just two base hits.
The 8-2 win was quite the bounce back to tie up the series at a game apiece after the Cubs were limited to just one run and no-hit into the sixth inning on Tuesday night.
Daniel Palencia set the tone on the hill early. The 5-foot-11 flamethrower didn't pitch last week but came out firing. He faced nine, retired nine, and struck out four after his spot in the rotation was skipped last week.
On the other side Ryne Moore made his Midwest League debut on the bump for Wisconsin. The tall righty was roughed up early. Jake Washer grounded a single up the first base line on the first pitch of the second inning, extending his hitting streak to 12 games. On the very next pitch, and the first pitch he saw this season, Grayson Byrd laced a double the other way into the gap in left center to plate the game's first run. Byrd was activated off the Development List earlier in the day.
Owen Caissie picked up an RBI later in the inning on a ground ball to second in which Tyler Black tried to throw out Byrd at the plate. With two outs and two runners on, Jordan Nwogu doubled up the lead with a single, his second hit in as many innings.
From there South Bend put it on cruise control.
They added a two-spot in the fourth inning on an RBI double from Caissie and a sacrifice fly from Nwogu. Nwogu's three RBIs doubled his season total with the Cubs and Caissie's double extended his hitting streak to eight games.
Riley Martin was the first man out of the bullpen and in four innings he struck out six, picking up his second win since being promoted to South Bend at the end of April. The perfect game was broken up with a walk to start the fifth to Tristan Peters and Darrien Miller ended the no-no with a single to follow.
Martin made just one mistake coming later that inning, allowing a two-run double from Ashton McGee with two outs off the wall in left.
Eduarniel Nunez took the ball in the eighth and got out all six batters he faced, striking out three. Cubs pitchers struck out 13 and issued just one walk. They dominated the two top-15 Brewers prospects in the lineup, with Black and Joe Gray Jr. going 0-for-8 with seven strikeouts combined.
The series is tied heading into Thursday night, with first pitch for game three scheduled for 7:40 ET.