'Dads Drop Close Game in Ninth
Crawdads Lose 5-2 to Winston-Salem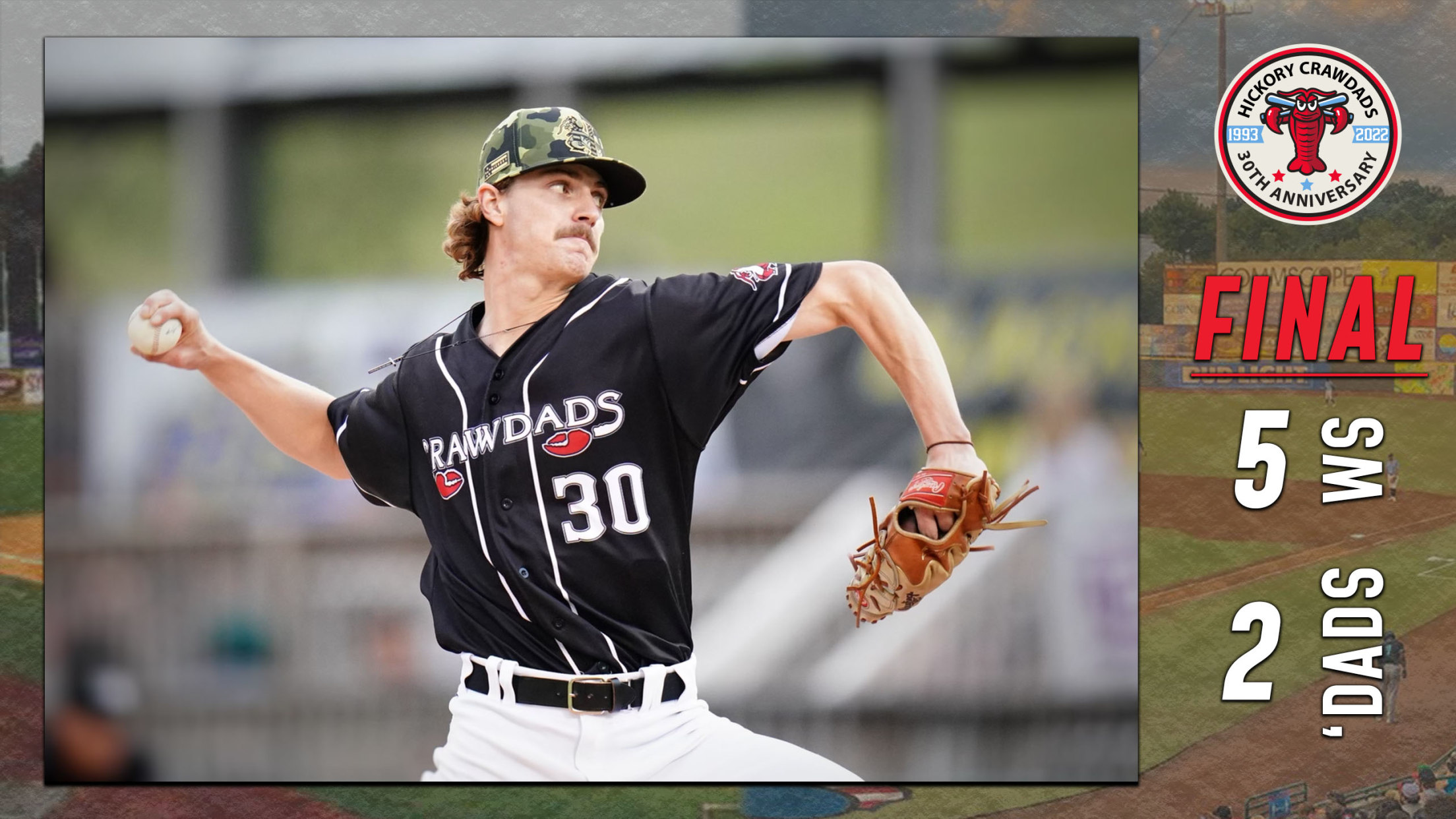 Hickory, NC- Friday night's game slipped away from the Crawdads as the rain started to fall in the ninth inning. The Dash pulled ahead to take the game 5-2 after scoring three in the ninth inning. The game remained scoreless until the bottom of the fourth inning when the Crawdads
Hickory, NC- Friday night's game slipped away from the Crawdads as the rain started to fall in the ninth inning. The Dash pulled ahead to take the game 5-2 after scoring three in the ninth inning.
The game remained scoreless until the bottom of the fourth inning when the Crawdads got a run across. Keyber Rodriguez and Chris Seise singled to put runners on the corners with two outs. Cristian Inoa singled to left to bring home Rodriguez.
Winston-Salem tied the game in the fifth inning, getting a run off Crawdads starter Nick Krauth. They added on another run in the seventh, Krauth's final inning. He pitched seven innings, allowing the two runs on five hits and one walk while striking out seven.
The 'Dads rallied in the bottom of the eighth to tie the game at two. Evan Carter and Cody Freeman walked to start the inning. Seise singled in Carter to even the score.
Marc Church pitched a scoreless eighth before yielding three runs to the Dash in the top of the ninth to make it a 5-2 game.
Tomorrow night will be a military themed replica jersey giveaway for the first 1,000 fans thanks to Pepsi and WHKY 1290AM and 102.3FM. Gates will open at 6pm for the giveaway and the first pitch is set for 7pm.