'Dads Shutout Greensboro in 7-Inning Game 
Big Fifth Inning Fuels Weather-Shortened Matchup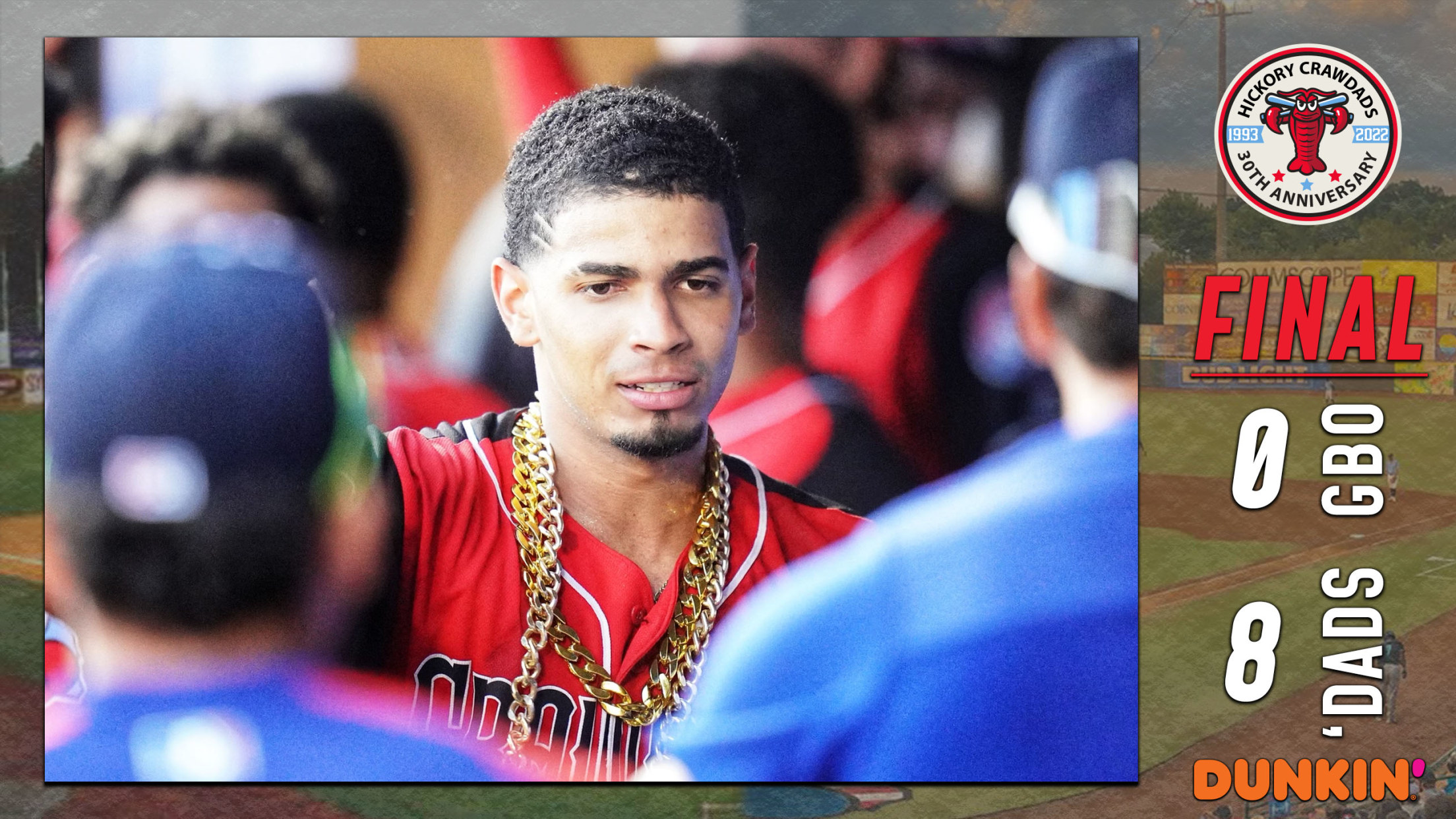 Hickory, NC- The Crawdads shutout the Greensboro Grasshoppers 8-0 in a shortened 7-inning game. The game remained in a stalemate until the fifth inning when the Crawdads jumped ahead 6-0. Cristian Inoa singled to start the rally off. Keyber Rodriguez reached on a fielder's choice that took Inoa off the
Hickory, NC- The Crawdads shutout the Greensboro Grasshoppers 8-0 in a shortened 7-inning game.
The game remained in a stalemate until the fifth inning when the Crawdads jumped ahead 6-0. Cristian Inoa singled to start the rally off. Keyber Rodriguez reached on a fielder's choice that took Inoa off the bases. Jake Guenther doubled to send in Rodriguez to score the first run of the game. Randy Florentino hit his first homerun of the season to give the 'Dads a three-run lead. Jayce Easley singled and advanced to second on a fielding error. Aaron Zavala drew a walk to put two runners on. Luisangel Acuna singled in Easley and sent Zavala to third. Acuna stole his 21st base of the season to get into scoring position. Evan Carter hit a double to left to make it a 6-0 ballgame.
The Crawdads added on to their lead in the sixth with two more runs. Angel Aponte was hit by a pitch and Jake Guenther walked to put two on. Both advanced on a wild pitch. Jayce Easley drove the runners in with a base hit.
Lefty Larson Kindreich held the Grasshoppers to two hits across five shutout innings in his home debut after joining the team last week on the road. Jesus Linarez took over in the sixth and tossed two innings, giving up just one hit.
Inclement weather hit in the middle of the seventh inning and the game was called after a delay.
The series will wrap up tomorrow night at 6pm with the Crawdads' Independence Day Extravaganza presented by Mumy Financial and Kicks 103.3. Following the game, will be the biggest fireworks show of the season. Tickets for the seating bowl are sold out but standing room only tickets are still available for $5.