Determining the Minors' best alternate identity
Caucuses to Corny Dogs, MiLB.com staffers select their favorites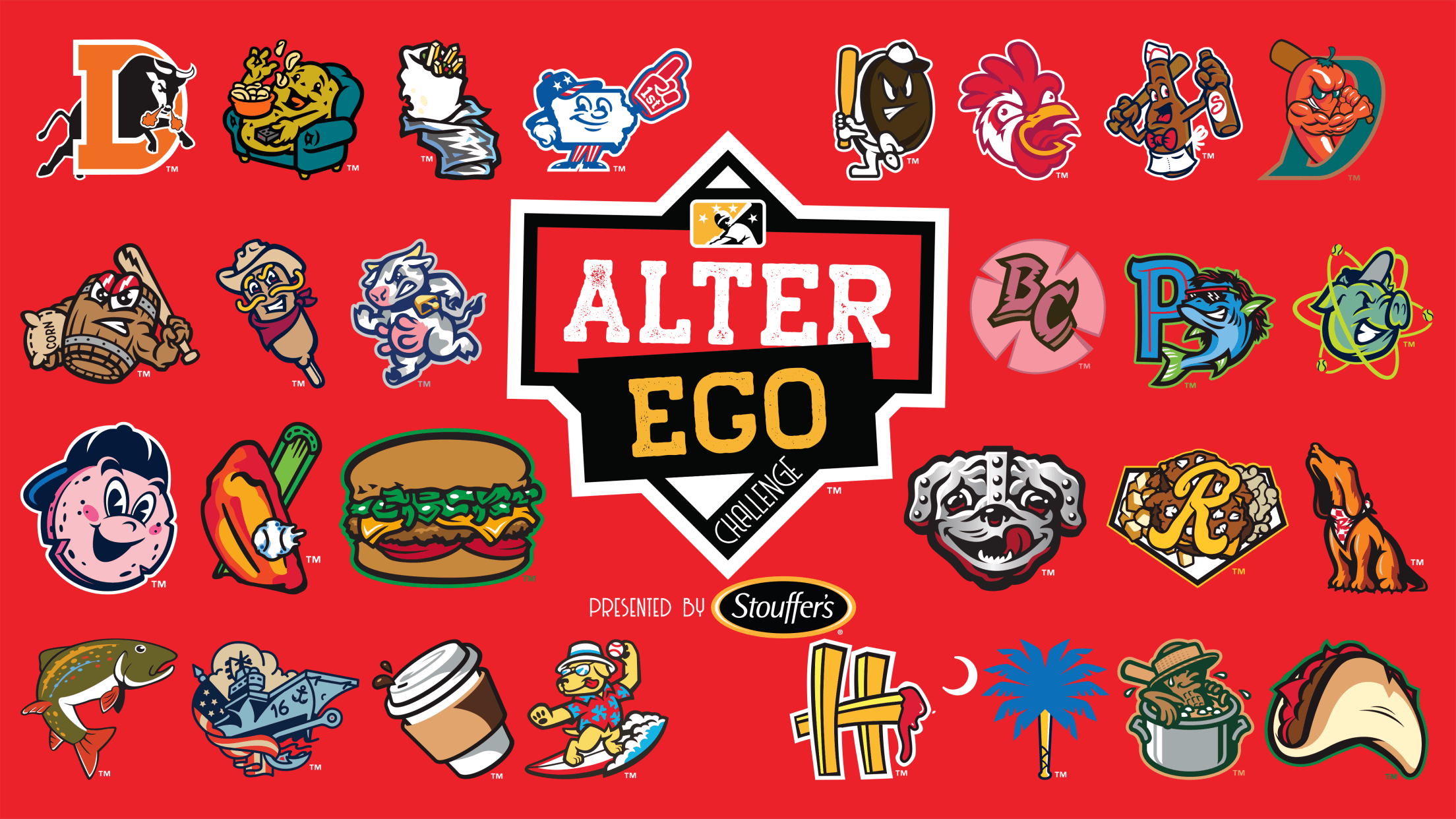 Vote in the MiLB Alter Ego Challenge presented by Stouffer's for your chance to win a Stouffer's prize pack from their new retail store! Looking for MiLB team merch for your favorite alternate identity? Click here. As vibrant and fanciful as their full-time counterparts, Minor League Baseball's alternate identities represent
Vote in the MiLB Alter Ego Challenge presented by Stouffer's for your chance to win a Stouffer's prize pack from their new retail store! Looking for MiLB team merch for your favorite alternate identity? Click here.
As vibrant and fanciful as their full-time counterparts, Minor League Baseball's alternate identities represent both MiLB's unique offerings of fun and the communities they call home. These identities, often groundbreaking and wild in nature, represent the cultural, natural and economic forces that define their communities. The MiLB Alter Ego Challenge, presented by Stouffer's, will crown MiLB's best alternate identity while celebrating the game's innovative spirit.
Fan voting for Round 1 continues through Friday, at which point four finalists will emerge. Voting for the final round will take place from Nov. 17-19, and then a winner will be crowned.
But first, MiLB.com staff combed through all the entrants -- from Louisville Mashers to Pensacola Mullets and so much more -- and picked their favorites from the first round: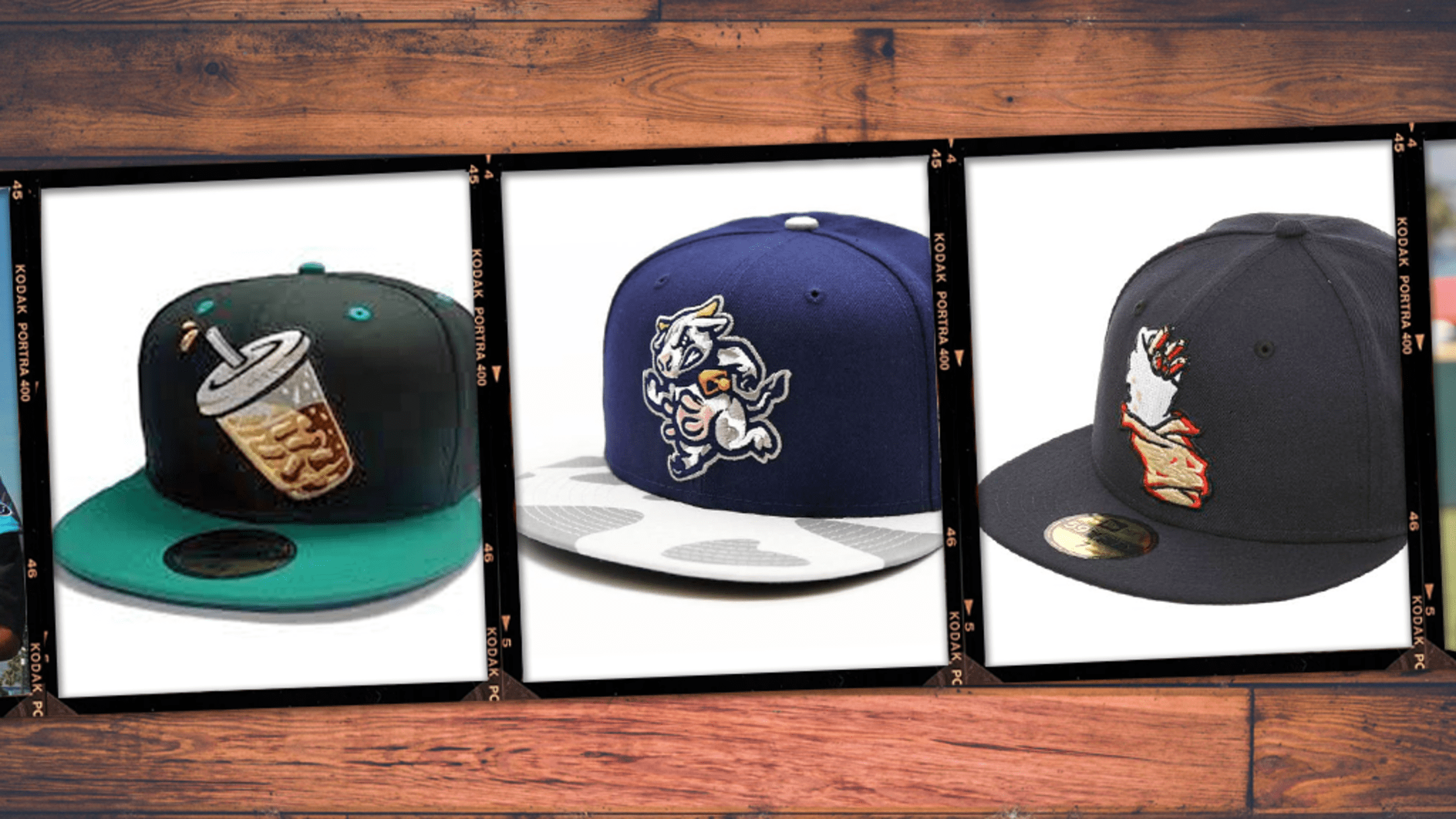 Norfolk Coffee: It seems most of my favorite sports team names are not plural. They usually represent something intense, menacing or otherwise fear-inducing: the Miami Heat, the Seattle Storm, the Oklahoma City Thunder ... and then there's the Norfolk Coffee. The Hampton Roads area is often referred to as the "East Coast Capital of Coffee," housing roughly two billion cups' worth of coffee in warehouses at any one time. It makes sense then that the Triple-A Norfolk Tides decided to become the Coffee for a game in 2019, bringing to life a fitting homage to their community while producing one of the wackiest monikers in sports history. Aside from just the name, the gear is great too -- Norfolk offers hats featuring both iced and hot coffee, and the jerseys sport a loud "Norfolk Coffee" logo as bold as the city's brews themselves. -- Jordan Wolf
Wisconsin Udder Tuggers: Udder Tuggers is a very weird thing for a team to call itself. And when you combine the name with its corresponding logo -- a hard-charging cow with udders protruding, prominent and pink -- it gets even weirder. But Udder Tuggers isn't weird for the sake of weird. It's weird as a celebration of local culture and identity. Normally the Timber Rattlers, the Appleton, Wisconsin-based team is located in the heart of dairy country. The Class A Brewers affiliate has staged a "Salute to Cows" theme night annually since 2009, featuring bovine-themed giveaways, displays and competitions. If mooing contests, milk mustaches and cheese curd tossing are your idea of a good time, then Salute to Cows is a must. And when the squad suits up as Udder Tuggers, as it did for the first time in 2018, it just means the stakes (or steaks, as it were) have been raised that much higher. Support your local dairy farmer, support Minor League Baseball, and above all, support the weird. The Timber Rattlers took a cow-culated risk with the Udder Tuggers identity, it was met with success, and now they're milking it for all it's worth. -- Benjamin Hill
California Burritos: California knows how to burrito. From Diego to the Bay, each region of the Golden State has a unique twist on the humble burrito. But none are more impactful than the signature California Burrito, created in San Diego. What sets it apart from other rolled classics is the inclusion of french fries. The first time I had one was a late night in college while visiting friends at UC Santa Barbara. It was incredible. And what's more, I had it again the next day for lunch and it was just as good! The fries provide a starchy balance to a greasy burrito. Class A Advanced Inland Empire took this delicacy and turned it into the perfect alternate identity. The shades of pink and blue play off each well while popping against the black and white backgrounds. And the pièce de résistance: The burrito is in the shape of California! Just, *chef's kiss* -- Kelsie Heneghan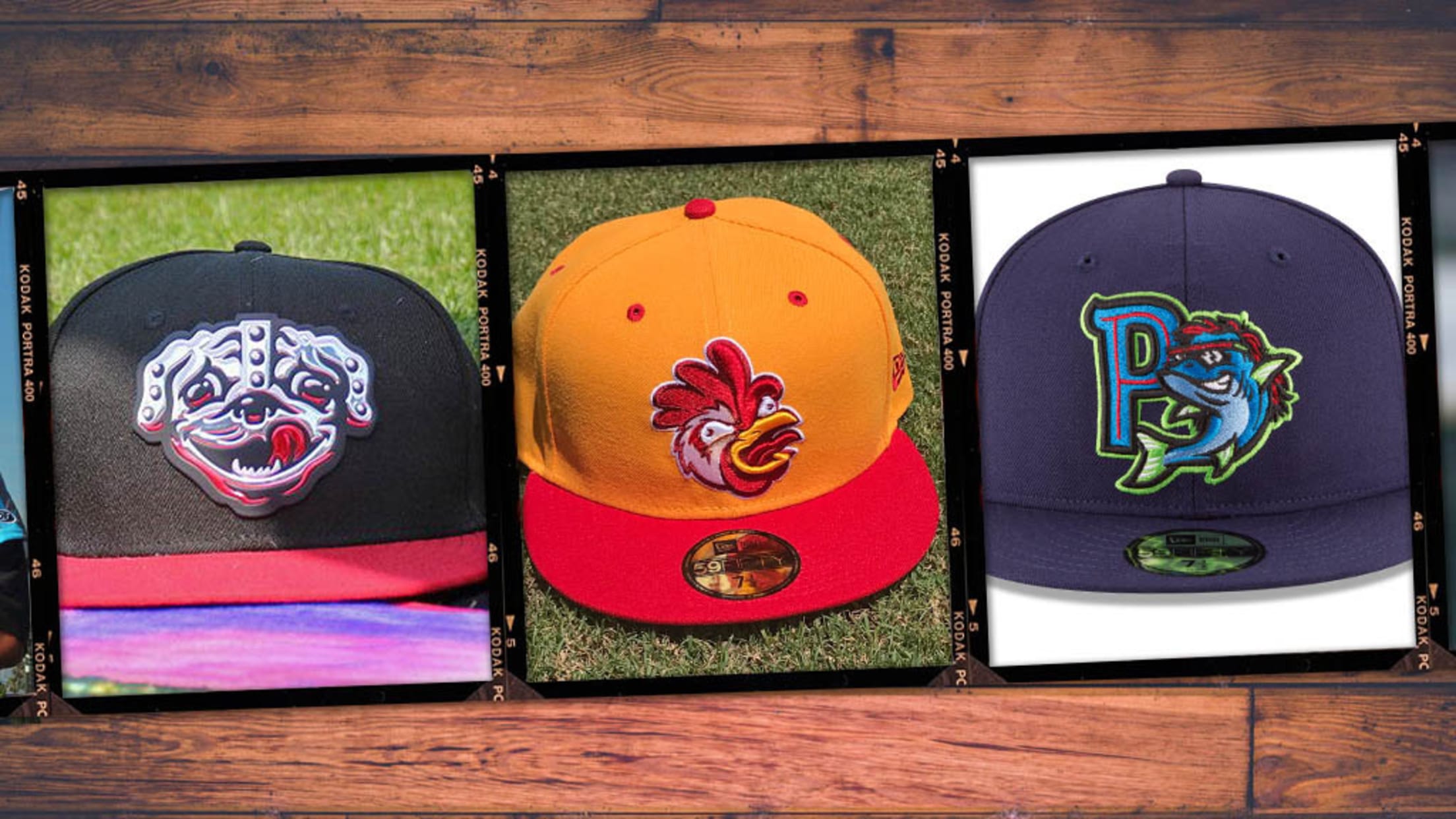 Lehigh Valley IronPugs: First and foremost, I'm a dog person. I lean toward canine-influenced monikers in the Minor Leagues and basically whenever else they come up in conversation. So the Triple-A Lehigh Valley IronPigs transforming into the IronPugs sounded particularly fetching to me. But secondly as an editor, I'm always on the lookout for good (and bad) typos -- "itching coach" anyone? And as accidental faux pas go, Lehigh Valley's president and general manager Kurt Landes came up with a real beaut. So on this occasion, I don't mind so much forsaking the yummy bacon strip on the Phillies affiliate's Saturday on-field cap in favor of a spirited doggo. Now I have to get my hands on one of those T-shirts. It just barks out "instant classic!" -- Paige Schector
Northwest Arkansas Growlin' Chickens: On an Minor League landscape inundated with outrageously creative team identities, the Growlin' Chickens stand out to me as a moniker that would more likely be found in the goofiest of Mad Libs. Yet it turns out that it's based in reality, that chickens apparently growl when protecting their nest. Who knew? I didn't. So kudos to Double-A Northwest Arkansas for protecting its own nest, Arvest Ballpark, in a way that represents the local poultry industry. Plus, that lid that belongs in any MiLB cap collection. I can almost hear the chicken growl just looking at it. -- Joe Bloss
Pensacola Mullets: "Business in the front, party in the back." There is only one very clear, very cool image that comes to mind when you hear that legendary statement. A hair style often associated with greats like Randy Johnson, Billy Ray Cyrus and Jaromir Jagr. Even the producers of the show "Eastbound and Down" knew there was only one way to properly display the show's infamous protagonist, Kenny Powers, and that was to have him sport the mythical 'do. The look has transcended generations and outlasted so many other classic looks. (I even attempted the mullet myself in high school, but to my anguish I had to come to terms with the reality that I couldn't pull it off.) This is a classic case of what could have been for Double-A Pensacola, but the return of the name -- combined with the Blue Wahoo -- by far takes the cake for the best alternate team identity in the Minors. -- Rob Terranova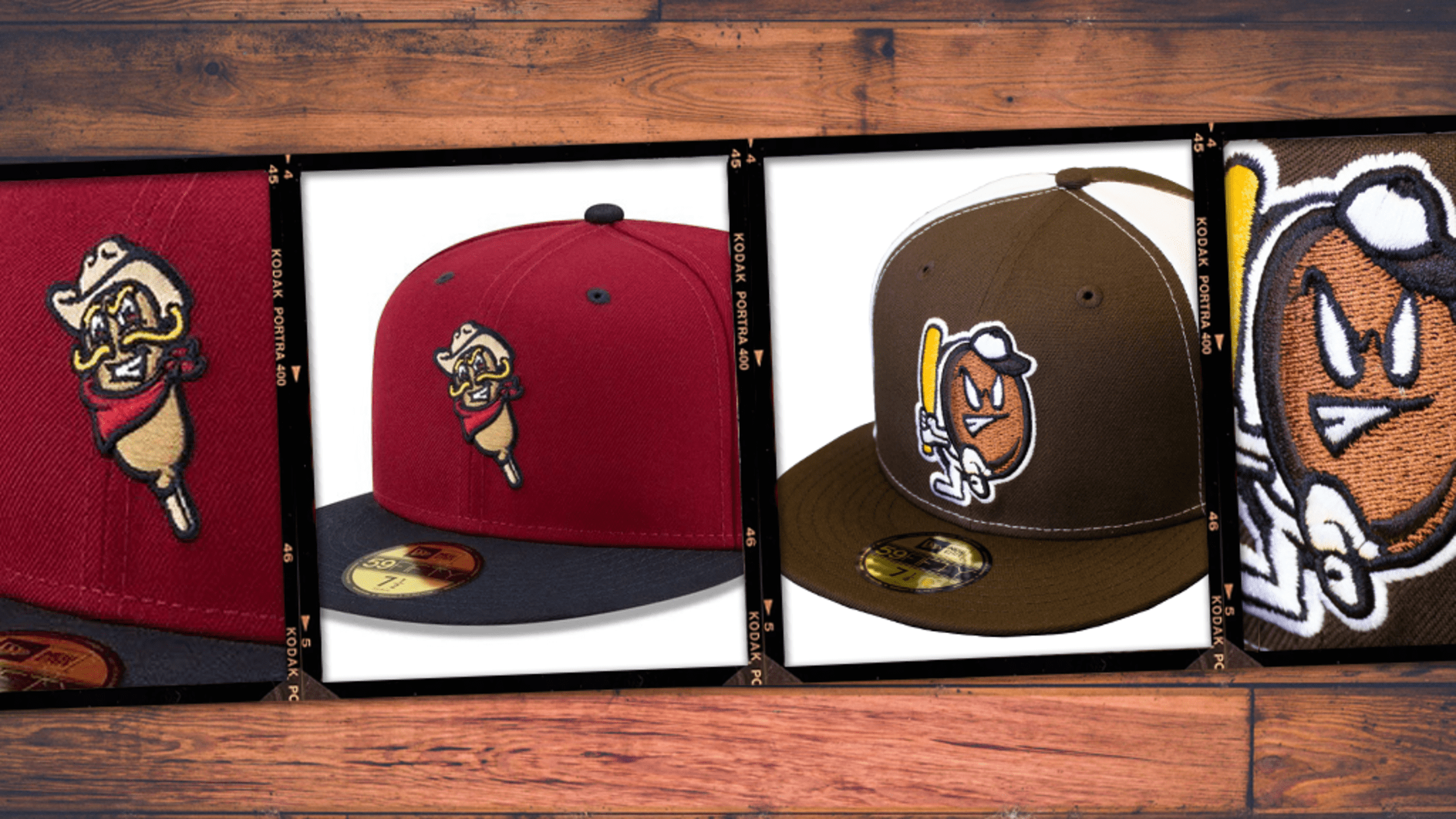 Frisco Corny Dogs: In my humble opinion, there is not a food more enticing than a good ol' fashioned corn dog. Not only is the corn dog a trusty staple among sporting event concessions, it's also highly desirable at any festival or fair. This, of course, includes the State Fair of Texas, where the most popular food of choice is -- you guessed it -- the Fletcher's corny dog. Double-A Frisco's nod to the corn dog makes this an obvious choice for favorite alternate identity as a self-proclaimed ballpark food enthusiast. And now I'm hungry. -- Katie Woo
Maine Whoopie Pies: The Double-A Sea Dogs never adopted an alternate identity from their arrival in Portland in 1994 until the 2019 season, when they paid homage to a delicious treat of hotly contested provenance. I grew up on whoopie pies, as most Maine kids do. Apparently, the same can be said for Pennsylvania kids; the Reading Fightin Phillies beat the Sea Dogs to the punch by playing under the Reading Whoopies moniker in 2017. Trying to remain objective for editorial purposes, I fought to silence my face-slapped inner Mainer. Portland loudly claiming a piece of the (whoopie) pie in 2019, therefore, felt very sweet indeed. -- Josh Jackson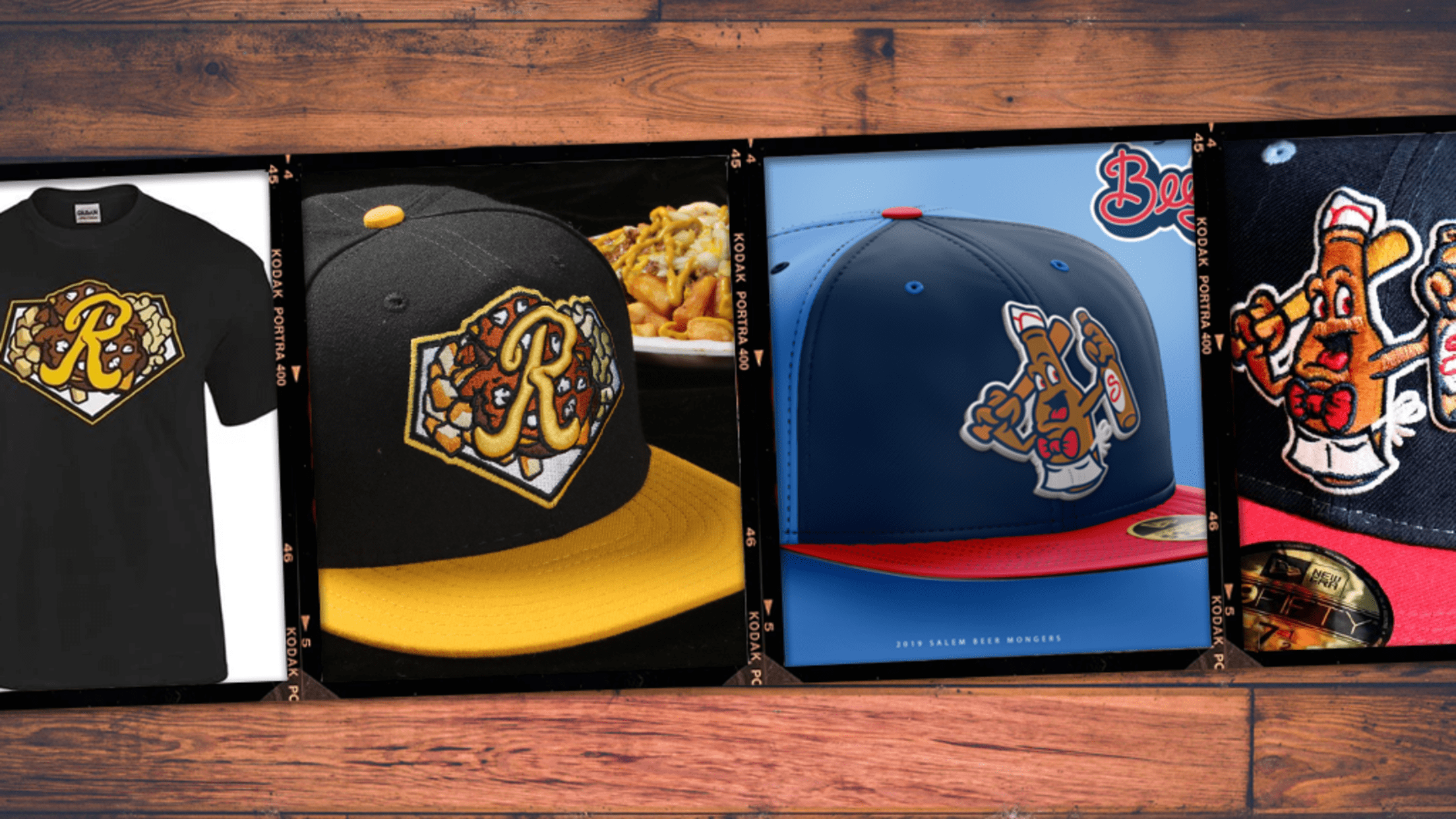 Rochester Plates: The Triple-A Rochester Plates have everything you'd look for in a successful alternate identity. Having lived a good portion of my mid-20s in downtown Rochester, I know all about the lure of the garbage plate, late-night or otherwise, and it's akin to New York City pizza in its local legend. Combine that significance to the community with a sleek black-and-yellow color scheme and cleverly designed jerseys that enable the Plates to literally line your stomach with goodness, and you've got an alternate identity that truly hits the spot. -- Chris Tripodi
Salem Beermongers: From the moment fans walk through the gates to the first note of "Take Me Out to the Ballgame," there's a familiar refrain throughout the concourses, stands or bleachers at almost every ballpark. Usually it's as simple as "beer here." Sometimes it's a different melody. And while the vendors of hot dogs, cotton candy and soft pretzels certainly deserve their credit, Class A Advanced Salem chose to honor the beer hawkers. The fine folks who spend their summers summitting stadium steps with a bucket full of ice cold cans and bottles hanging around their necks. The beer vendor is as much a part of the ballpark experience as the seventh-inning stretch -- and to me a much more welcomed feature than "the wave." While beer and baseball have been connected for decades, Salem made a point to highlight the growing connection between craft breweries and the Minors, particularly in the Roanoke Valley area. -- Gerard Gilberto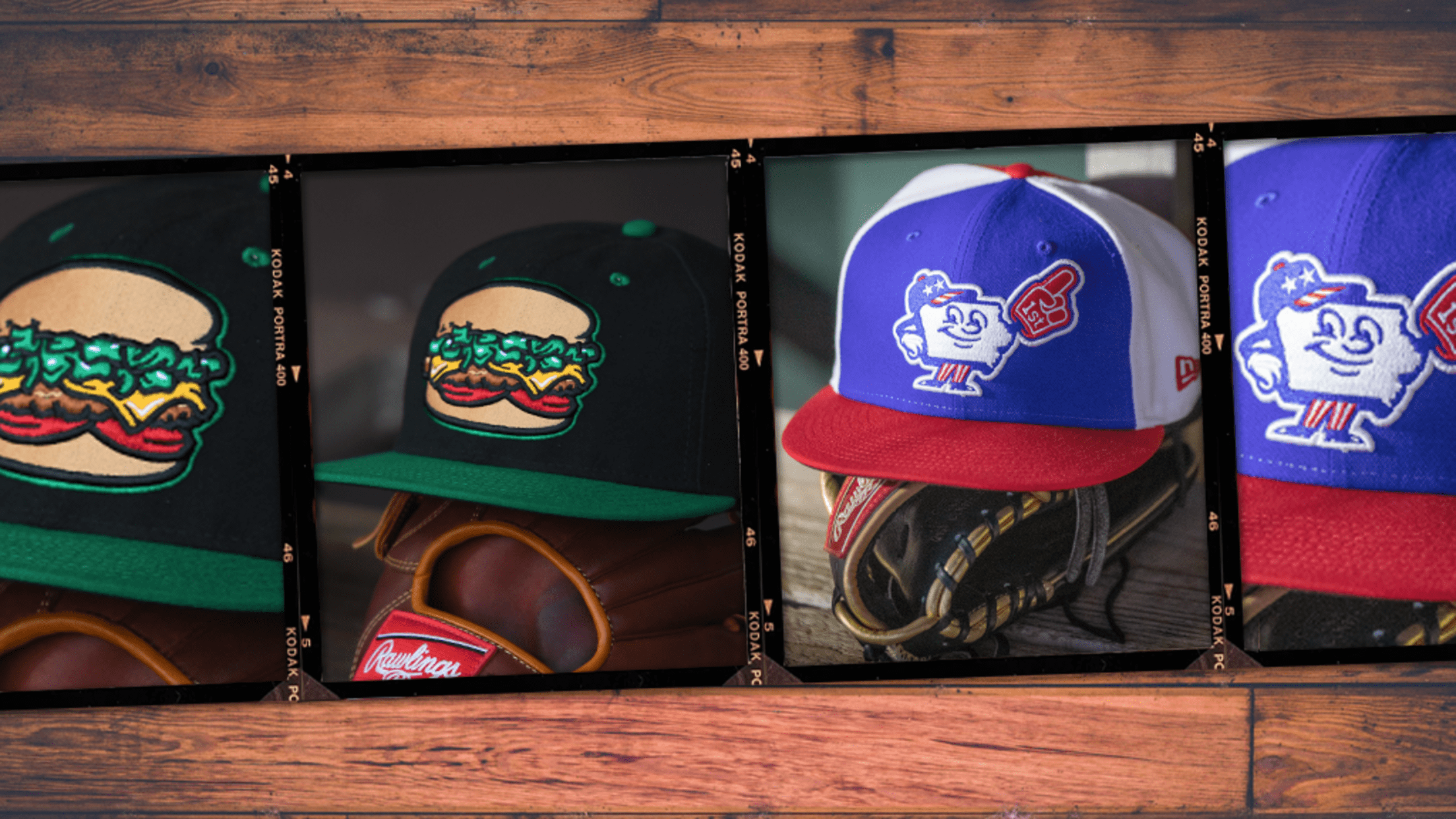 Iowa Caucuses: First in the nation, first in our hearts. Alternate identities are all about celebrating what makes a team's locality special, and it doesn't get much more special than Iowa's place in our presidential election pecking order. This isn't a partisan issue either. Like the Triple-A I-Cubs themselves, this identity uses blue and red in almost equal measure, and the foam finger held by the anthropomorphic state of Iowa celebrates American democracy, more than any individual party (what a concept). Gather with your friends (virtually) in auditoriums, gymnasiums and living rooms in Iowa and beyond, and put the Iowa Caucuses at the top of your MiLB alternate identity voting list. -- Sam Dykstra
Albuquerque Green Chile Cheeseburgers: It's always amazing to me how green chile is viewed by people from the East Coast. They arrive in a place like, say, the paradise of green chile -- Albuquerque -- and sample it for the first time slathered over a breakfast burrito or layered in fries or served piping hot in its own bowl. They take in its dimensions of flavors, its kick of spice, its smoky undercurrents from its delicate roasting process, and for a moment -- maybe just a moment but a beautiful one – they are gone, transported from the present to bathe in its transcendent taste. "Wow," they'll say. "This is amazing. They just put this on everything out here?!" And they do! Breakfast, lunch, dinner, even dessert (green chile ice cream is a thing), it's the perfect addition to all foodstuffs, and maybe none is done better than a green chile cheeseburger, which the Triple-A Isotopes took on as their own in the baseball universe. Paying tribute to New Mexico's legendary and omnipresent signature burger (McDonald's sells a green chile cheeseburger in New Mexico) and its creation process (an alternate logo of a roaster as part of the GCC set), the 'Topes chose perfectly, as they do with most promotional things. Know your lane, claim it, do it well, keep it simple and crush it. -- Tyler Maun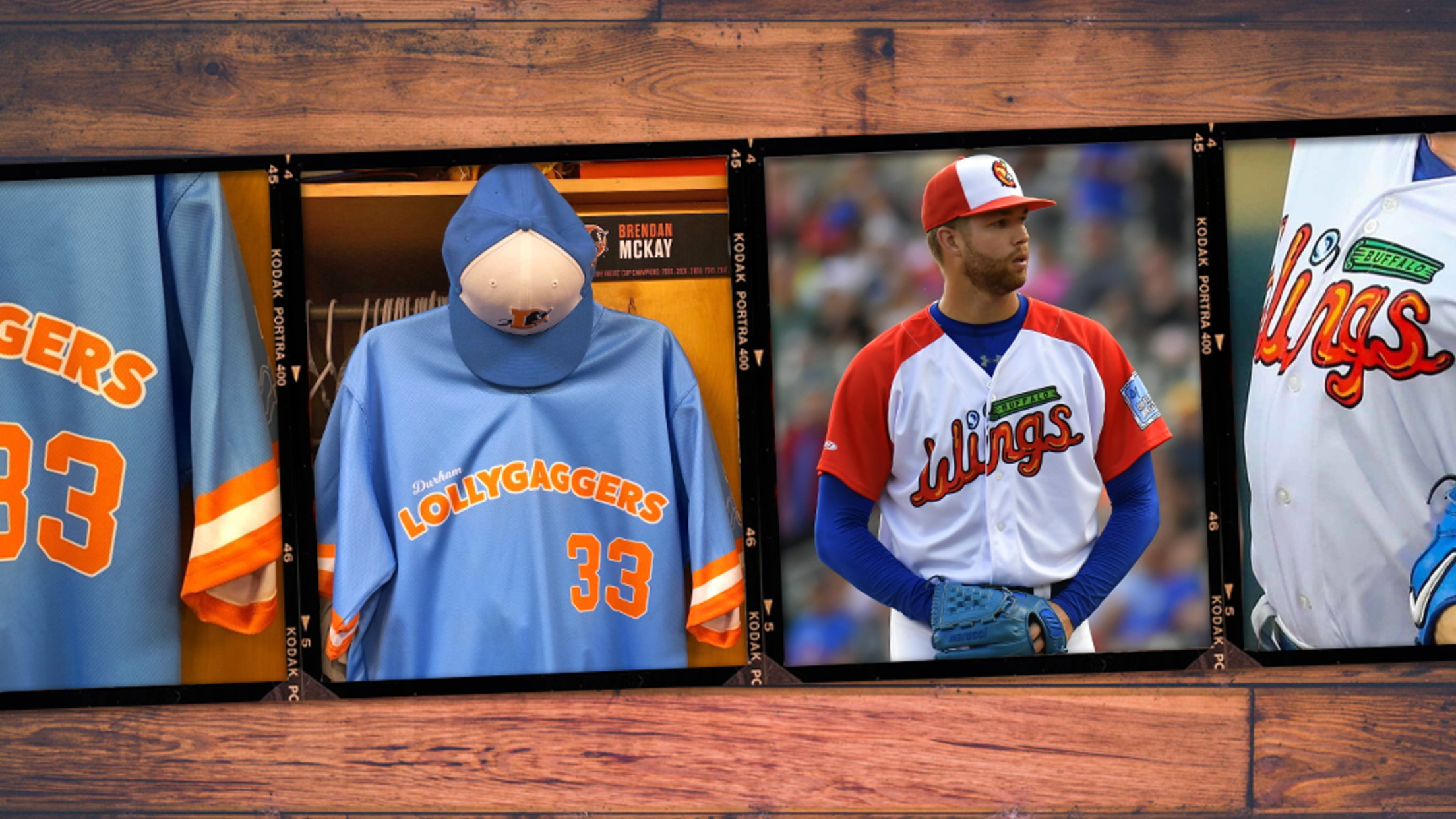 Durham Lollygaggers: There's nothing particularly unique or outlandish about the choice … it just screams baseball. Fans of the game know the Durham Bulls as one of the Minor League's most iconic franchises, but a new band of devotees commenced following the release of the movie "Bull Durham" in 1987. And what is one word to describe those ragtag group of ballplayers? Lollygaggers! Among the many notable quotes from the movie, the scene involving manager Joe "Skip" Riggins and pitching coach Larry Hockett dressing down their club after another poor performance stands the test of time. As does the simple yet oh-so-smile-inducing Durham Lollygaggers uniform. So for one night, we can forgive the Triple-A club for stashing their iconic uniforms in favor of a fun and nostalgic look at a movie that reverberates for any baseball fan. Just don't miss out on grabbing one of these special jerseys, because if you don't, you know what that makes you? Tell 'em Larry…. -- Michael Avallone
Buffalo Wings: Home of one of gameday's best foods, Triple-A Buffalo pays a tasty homage to the chicken wing. While maybe not the flashiest or zaniest brand of food for an alternate identity, the wing -- whether you like the flats or the drumsticks -- is a Western New York staple that the Bisons have wonderfully added to their repertoire. Combining the wing, medium sauce, celery and a wet nap into one identity is a terrific way to honor a hometown favorite. -- Andrew Battifarano