Dollard Stops Drillers in 7-3 Arkansas Win
Tulsa starting pitcher Clayton Beeter delivers a pitch during the first inning of Wednesday's meeting with Arkansas. (Tim Campbell)
TULSA, OK – The Tulsa Drillers offense ran into a brick wall by the name of Taylor Dollard on Wednesday night at ONEOK Field. Dollard, who entered the game with 0.82 ERA for the season, gave up three hits and two runs to the Drillers in the first inning, but
TULSA, OK – The Tulsa Drillers offense ran into a brick wall by the name of Taylor Dollard on Wednesday night at ONEOK Field. Dollard, who entered the game with 0.82 ERA for the season, gave up three hits and two runs to the Drillers in the first inning, but from the second inning on, the Arkansas right-hander retired 19 of the next 20 Tulsa batters he faced to help the Travelers earn a 7-3 win.
Tulsa starting pitcher Clayton Beeter began the game impressively as he struck out the side in order on just 13 pitches in the top of the first inning.
The strong start carried over to the offensive side as Tulsa scored the first runs of the game in the bottom of the first. Carson Taylor earned the Drillers first hit of the night, and Andy Pages followed with a double. Justin Yurchak brought both runners home with a single, giving Tulsa a 2-0 lead.
Dollard shut down the Tulsa offense from that point forward, and the Travelers went in front in the top of the fourth. After former OSU star Kaden Polcovich's leadoff single, Beeter recorded two outs before a hit batter and a walk loaded the bases and ended his night. Alec Gamboa entered from the bullpen, and Arkansas scored two runs on a bloop single to right-center field, before an errant throw from Pages allowed a third run to score to give the Travs a 3-2 lead.
Arkansas scored its fourth run on Zach DeLoach's RBI single in the sixth inning.
The Travelers increased their lead further with two more runs in the eighth inning. Jake Scheiner plated one run on an RBI fielder's choice, and Cade Marlowe drove in the second with a single, giving Arkansas a four-run margin.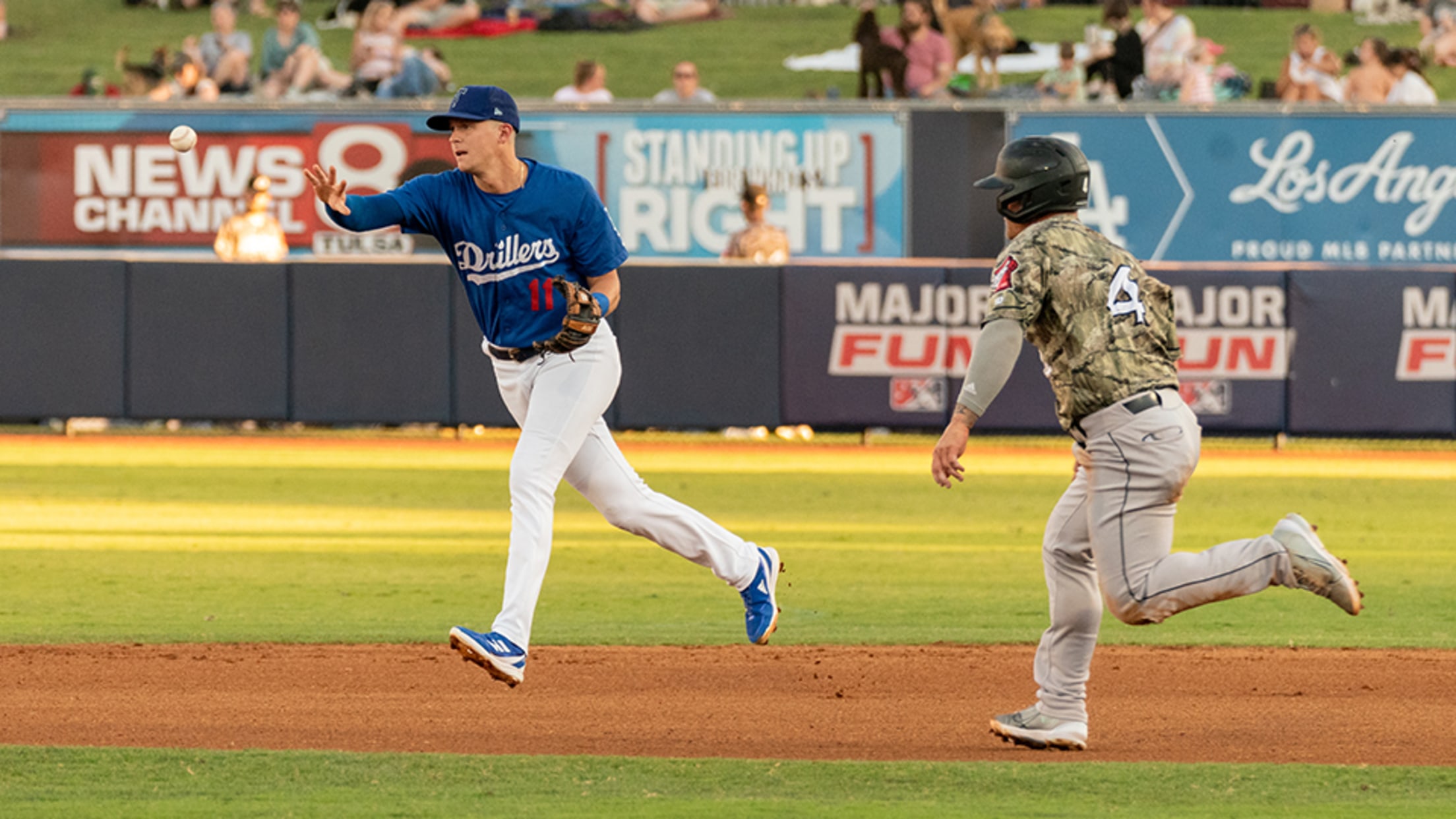 Each team earned a late run on a wild pitch as Jeren Kendall scored for Tulsa in the eighth inning and Matt Scheffler scored for Arkansas in the ninth.
HIGHLIGHTS AND HAPPENINGS:
*The two first-inning runs for the Drillers marked the first time this season that Dollard has surrendered more than one earned run in a game. Despite the two runs, Dollard's ERA raised to just 0.99 for the season.
*Gamboa and Dollard are now tied for the most wins at the Double-A level this season with seven each.
*After the first inning, the Drillers earned just four more hits.
*Justin Yurchak was the lone Tulsa batter with two hits in the game. He also drove in two of the three runs for the Drillers.
*Before the game, the Drillers announced that outfielder James Outman and catcher Hunter Feduccia were transferred to Triple-A Oklahoma City. Infielder Kody Hoese was also activated from the Injured List, and catcher Ryan January was added to the Drillers from Great Lakes.
UP NEXT:
The Drillers and Travelers will play the third game of their six-game series on Thursday night at ONEOK Field. Starting time is set for 7:05 p.m. and the pitching matchup is expected to be:
Arkansas – RHP Connor Jones (4-5, 4.59 ERA)
Tulsa – TBA