Durham Drops Doubleheader 4-3, 2-0
Lowe & Mastrobuoni record 2 hits in game 1, Enns fans 10 in nightcap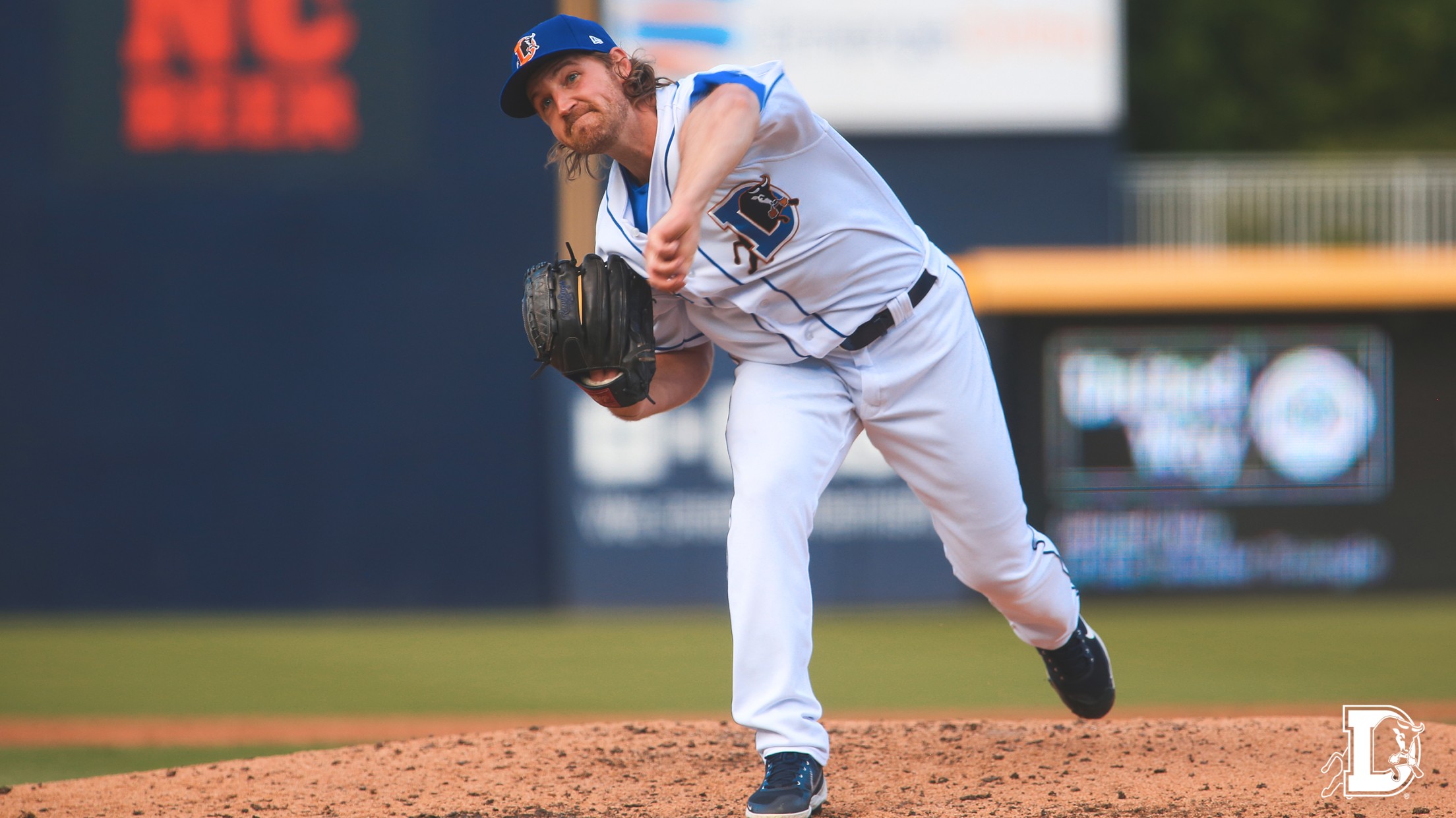 Bulls right fielder Josh Lowe and third baseman Miles Mastrobuoni each recorded two hits, including run-scoring doubles, however Tides right fielder Robert Neustrom bashed a game-winning three-run home run in a 4-3 game one triumph, while Durham starting pitcher Dietrich Enns struck out ten in the nightcap, yet Norfolk hurlers
Bulls right fielder Josh Lowe and third baseman Miles Mastrobuoni each recorded two hits, including run-scoring doubles, however Tides right fielder Robert Neustrom bashed a game-winning three-run home run in a 4-3 game one triumph, while Durham starting pitcher Dietrich Enns struck out ten in the nightcap, yet Norfolk hurlers Kevin Smith and Nick Vespi outdueled Enns with seven scoreless innings in a 2-0 shutout win in Wednesday evening's doubleheader at Harbor Park.
Norfolk took a 1-0 lead into the sixth frame of game one before Bulls RF Josh Lowe laced a game-tying RBI ground-rule double to left-center to even the contest at 1-1. 3B Miles Mastrobuoni would then mash a go-ahead run-scoring double in the seventh before coming across on a wild pitch to push Durham ahead 3-1, however Neustrom clubbed the game-winning three-run shot in the last of the seventh.
Tides reliever Cody Carroll (0.1 IP, K) earned the win in game one in support of starter Kyle Bradish (5.1 IP, 4 H, R, 0 ER, 2 BB, K). Bulls right-hander Phoenix Sanders (0.1 IP, H, 3 R, 2 ER, BB, K) suffered the defeat.
Enns (5.0 IP, 4 H, R, ER, BB, 10 K) suffered the defeat in game two despite striking out ten over his five frames, marking the third time over his last five appearances he has recorded ten or more punchouts. Smith (4.2 IP, H, 0 R, 4 BB, 4 K) allowed one hit over the first 4.2 innings for the Tides, while Vespi (2.1 IP, 4 K) earned the victory after firing the final 2.1 innings.
Norfolk grabbed the early lead in the nightcap as well with a single tally in the second. The Tides would double their advantage to two with another score in the sixth. Durham threatened with runners in scoring position in the first and fifth frame, however were unable to bring across a run.
The two teams are set to continue their series on Thursday afternoon, with first pitch scheduled for 12:05pm. RHP Chris Ellis (0-3, 6.97) is anticipated to toe the rubber for the Bulls, while RHP Claudio Custodio (1-1, 4.33) is slated to get the nod for the Tides.
The Bulls are scheduled to return to Durham Bulls Athletic Park starting Tuesday, August 3 to begin a six-game series versus the Memphis Redbirds. First pitch of the series opener that evening is scheduled for 6:35pm. Tickets for that game, as well as all remaining Bulls home games are available and can be purchased at DurhamBulls.com.