Dust Devils A Run Short in Everett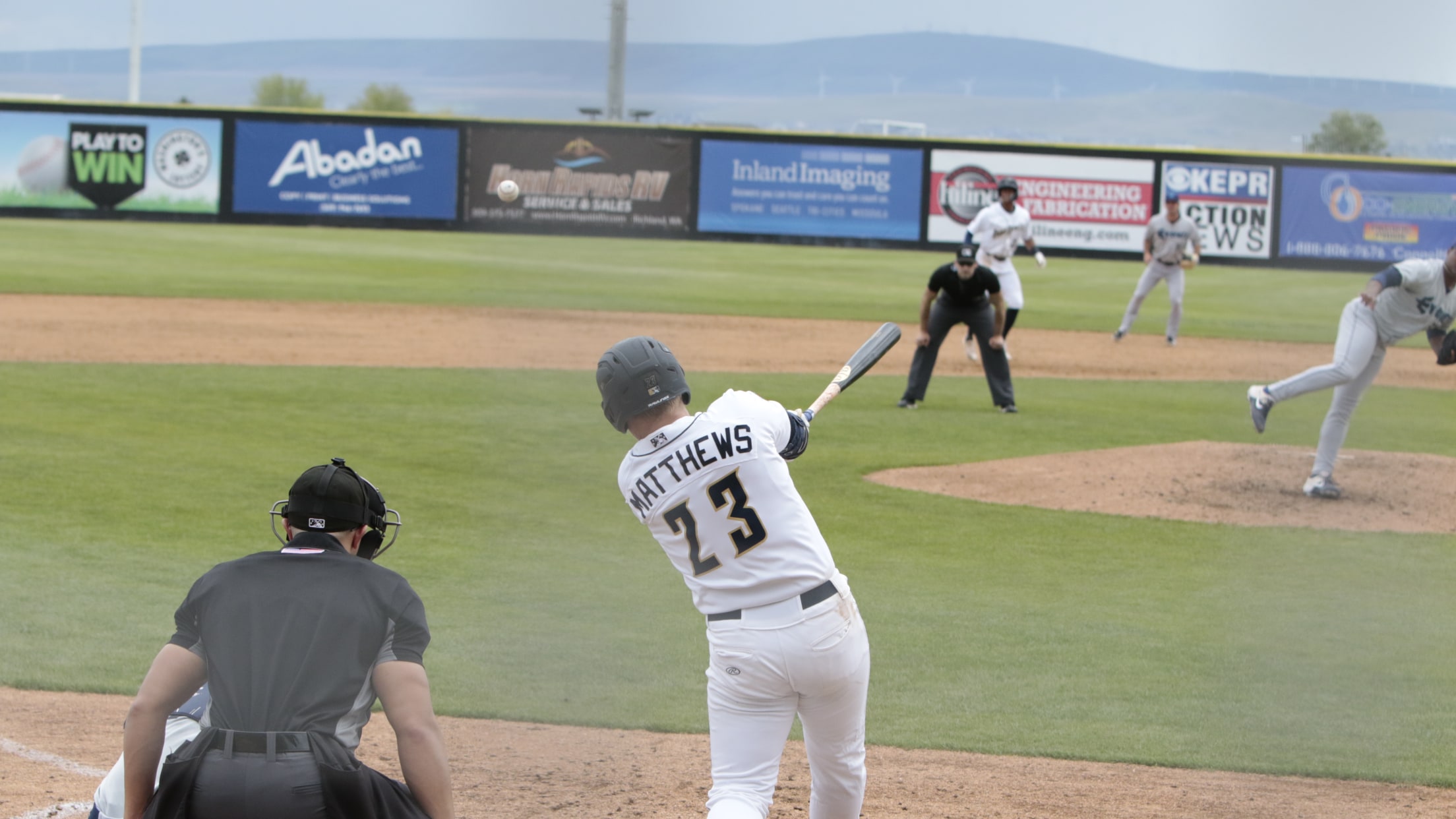 A comeback bid by the Tri-City Dust Devils (25-29) fell a run short Tuesday night, as the Everett AquaSox (28-29) claimed a 5-4 win at Funko Field. The host AquaSox got to Dust Devils starter Nick Mondak (2-5) early, scoring once in the 2nd and four times in the 3rd
A comeback bid by the Tri-City Dust Devils (25-29) fell a run short Tuesday night, as the Everett AquaSox (28-29) claimed a 5-4 win at Funko Field.
The host AquaSox got to Dust Devils starter Nick Mondak (2-5) early, scoring once in the 2nd and four times in the 3rd for a 5-0 lead.
Mondak would rebound, though, posting scoreless innings in the 4th and 5th to finish his outing.
Tri-City struggled early against an Everett bullpen day, with Brendan McGuigan and Evan Johnson (2-0) each throwing two perfect innings.
The Dust Devils would strike for two runs in both the 5th and 6th innings, both times with two outs. In the 5th, Gabe Matthews ended a nascent perfect game bid with a walk, and Edwin Yon ended a no-hitter possibility with a single. With both runners in scoring position, Straton Podaras laced a two-run single up the middle to get Tri-City on the board.
In the 6th inning Kyren Paris drew a two-out walk. Matthews then launched a 2-run home run over the right field fence, bringing the Dust Devils to within a run at 5-4. Matthews extended his team lead in both HRs (7) and RBI (33) with the blast.
Tri-City's bullpen would hold the AquaSox at bay following Mondak, with lefty Connor Higgins pitching two scoreless innings. Righty Nathan Burns made his return to action following Higgins, pitching a scoreless 8th inning in his first outing since May 1.
The AquaSox bullpen matched their efforts, though, holding Tri-City off the scoreboard the rest of the way for the team's eighth straight win, tying a franchise record.
Reigning Northwest League Pitcher of the Week Landon Marceaux will start for the Dust Devils Wednesday night, facing Everett ace Bryce Miller in a 7:05 p.m. first pitch. The broadcast, to which you can listen at dustdevilsbaseball.com and the MiLB First Pitch app, begins with the King Beverage Budweiser Pregame Show at 6:50 p.m.
Tickets for Tri-City's next home series, June 28-July 3 against the Hillsboro Hops, and all games are on sale now. Ticket packages are also available and start at just $99, and special ticket rates are available for groups of 20 or more. For more information on Dust Devils single game, season, mini-plan (11, 22, 33) and group tickets, visit dustdevilsbaseball.com or call 509-544-8789.