Emeralds Muscle Their Way Through Game One Against Hillsboro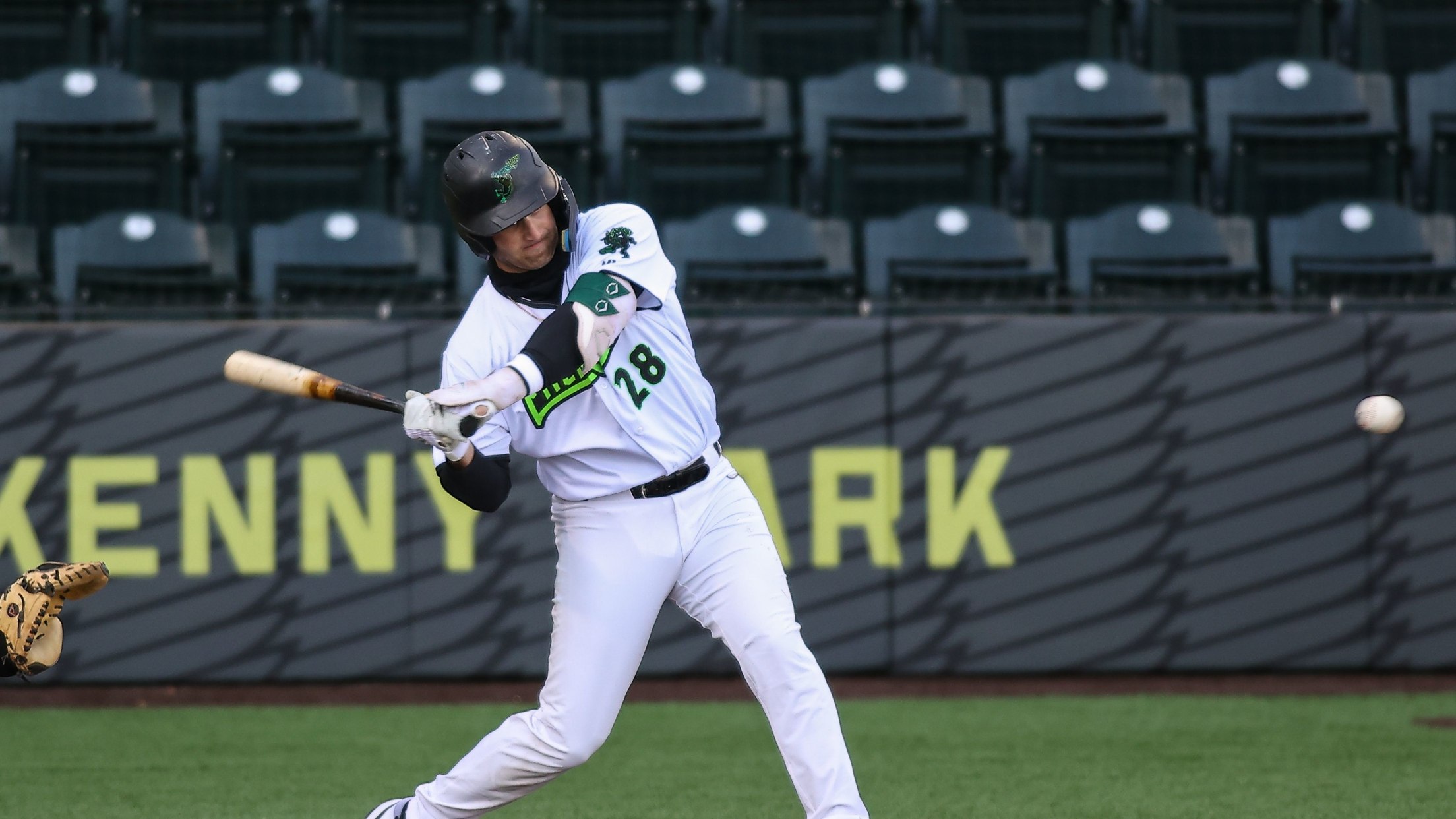 Emeralds' bats slug their way to a victory against the Hillsboro Hops 7-6. Hops' starting pitcher Scott Randall threw four perfect innings until DH Jairo Pomares led off the fifth inning with a solo home run 4-1. Two more home runs were hit in the same inning with a two-run
Emeralds' bats slug their way to a victory against the Hillsboro Hops 7-6.
Hops' starting pitcher Scott Randall threw four perfect innings until DH Jairo Pomares led off the fifth inning with a solo home run 4-1.
Two more home runs were hit in the same inning with a two-run home run by RF Hunter Bishop and a solo home run by 3B Casey Schmitt to tie the game 4-4.
Schmitt would add another home run on the night in the seventh inning to break the tie 5-4.
An RBI walk by C Patrick Bailey cashed in SS Marco Luciano with the bases loaded to add an insurance run in the eighth 6-4.
In the same inning, with the bases loaded, an RBI groundout by Schmitt added another run scored in the inning 7-4.
The Emeralds threw RHP Nick Avila to save the game in the ninth.
Hops attempted to come-from-behind with a two-run home run by 1B Spencer Brickhouse, but the game would end with a dramatic dive to first by 1B Carter Aldrete. 7-6.
Tomorrow the Emeralds will look to increase their series as they will start RHP Prelander Berroa against RHP Ross Carver. First pitch is at 7:35 PM 7:20 PM pregame show on 95.3 The Score and on MiLB.TV.