Emeralds Sweep Doubleheader Against Tri-City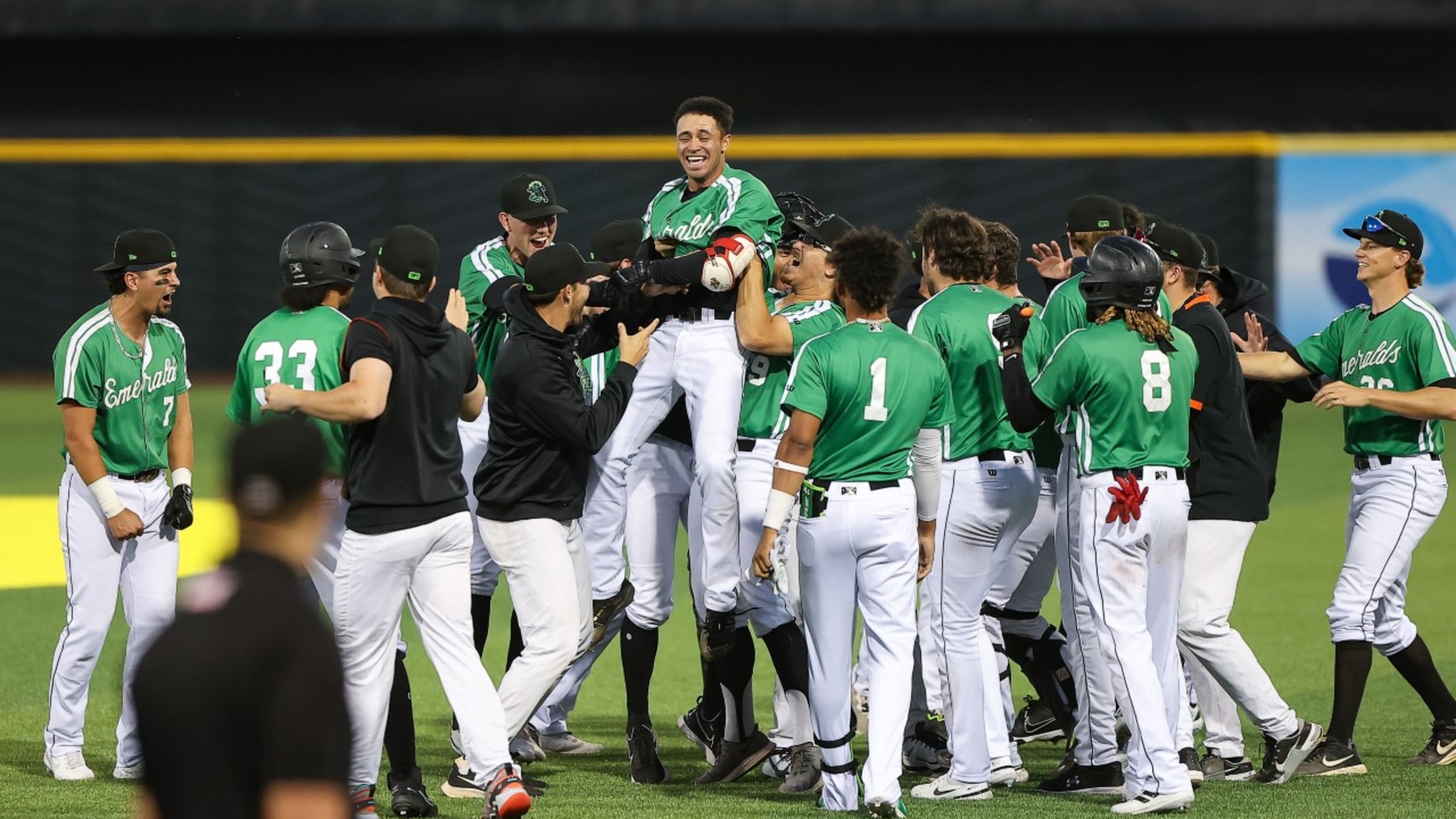 The Emeralds got the job done in the doubleheader against the Tri-City Dust Devils in a two-game sweep. Two runs would get the job done for the Emeralds to seal the win in game one. Emeralds' RF Hunter Bishop drove in both runs of the game on a solo home
The Emeralds got the job done in the doubleheader against the Tri-City Dust Devils in a two-game sweep.
Two runs would get the job done for the Emeralds to seal the win in game one.
Emeralds' RF Hunter Bishop drove in both runs of the game on a solo home run in the first and an RBI single to drive in SS Ghordy Santos in the sixth inning 2-0.
RHP's Ryan Murphy and Clay Helvey combined for 7 IP, 2 H, 0 ER, 3 BB, 7 K.
In game two, it would end in a nail-biting fashion.
The first run of the game wouldn't be scored in the bottom of the fifth when Emeralds' 2B Ghordy Santos scored on a Dust Devils' RHP Glenn Albanese balk 1-0.
In the next inning, the Dust Devils tied up the game on a solo home run by DH Gabe Matthews 1-1.
Another inning later, the Dust Devils took their first lead of the game on an RBI single by 3B Jose Guzman 2-1.
In the seventh inning, Emeralds' 3B Carter Aldrete came up with the game-tying home run, followed by the walk-off infield single by RF Najee Gaskins to score 1B Luis Toribio 3-2.
Tomorrow the Emeralds will look to win the series as they will throw RHP Jake Wong. First pitch is at 6:35 PM, 6:20 pregame show on 95.3 The Score and MiLB.TV.