No spin zone: Phil Niekro's Minor League career
Knuckleballer's journey began in Wellsville, ended in Cooperstown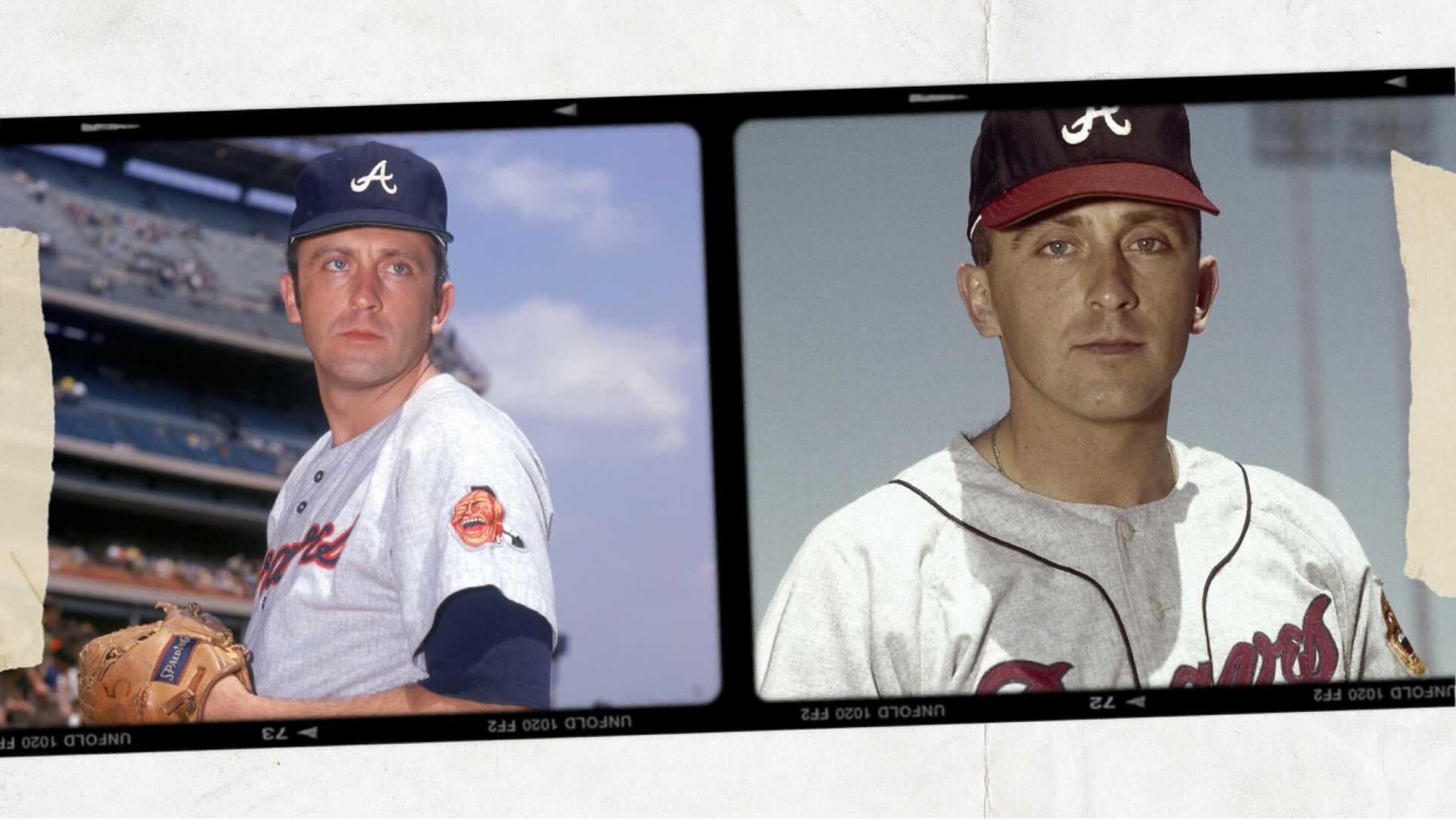 Braves legend Phil Niekro spent six seasons in the Minors, with stops in locales such as Jacksonville, Louisville, Austin, Denver and Richmond.
Phil Niekro, 300-game winner and Hall of Famer, passed away on Dec. 26 at the age of 81. He was the best knuckleball pitcher in baseball history. Niekro, often referred to by his knuckleball-referencing nickname of Knucksie, spent 24 seasons (1964 through 1987) in the Major Leagues and pitched until
Phil Niekro, 300-game winner and Hall of Famer, passed away on Dec. 26 at the age of 81. He was the best knuckleball pitcher in baseball history.
Niekro, often referred to by his knuckleball-referencing nickname of Knucksie, spent 24 seasons (1964 through 1987) in the Major Leagues and pitched until he was 48. He was the last active player born in the 1930s, and by the time he retired seemed like he had been around forever (his white hair and wizened countenance helped solidify this impression). Niekro's big league longevity makes it easy to forget that it took until 1967 -- when he was 28 -- to solidify himself in the Atlanta Braves rotation. He spent six seasons in the Minors, working mostly out of the bullpen as he tried to master the mercurial pitch that is the knuckler.
This article -- a companion to last week's piece about Tommy Lasorda -- explores Niekro's long Minor League Baseball career.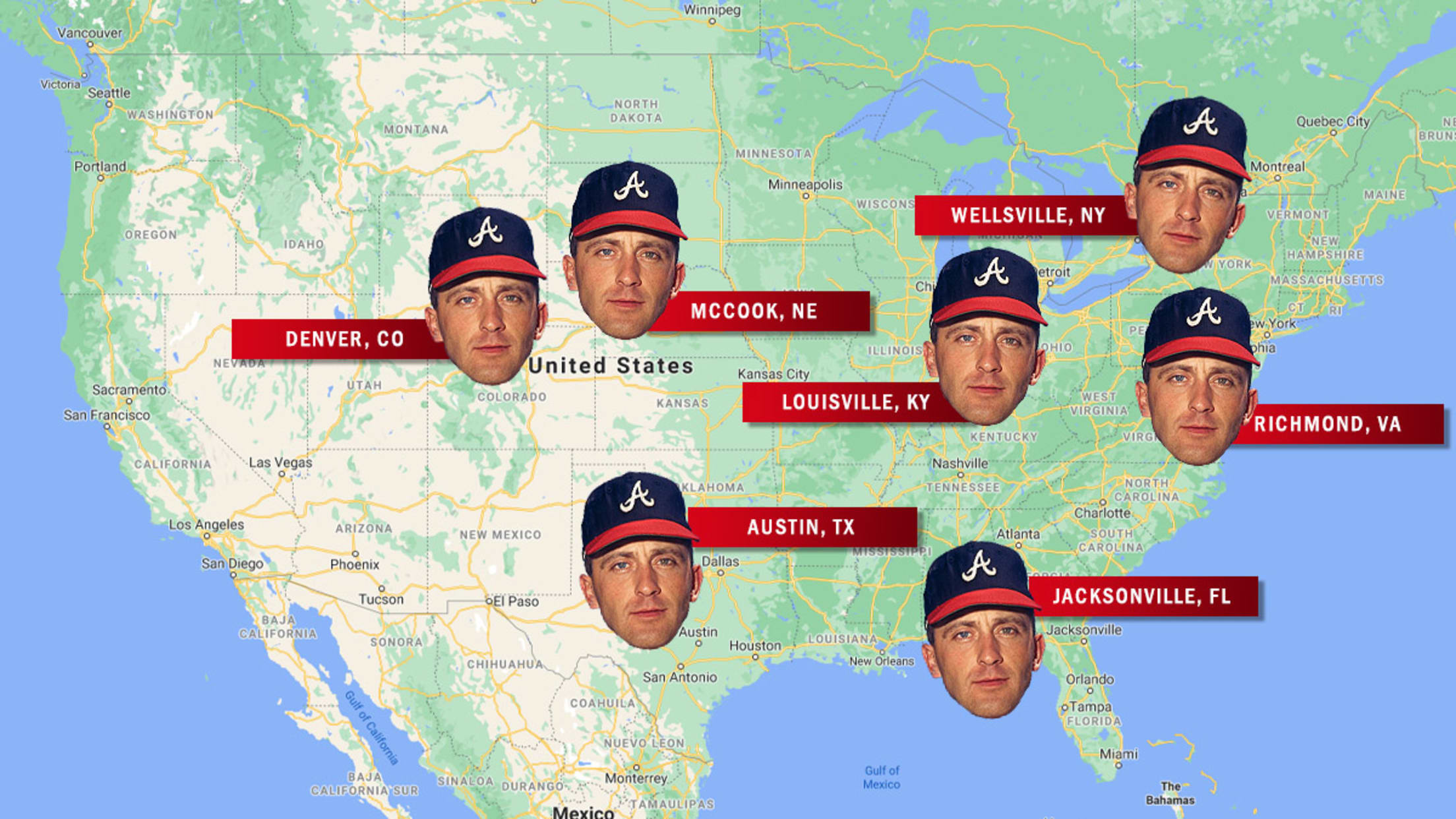 1959: Before Niekro played in the Minor Leagues, he played in a miners' league. A February 1959 scouting report by Bill Maughn of the Milwaukee Braves noted Niekro was the best pitcher in the United Mine Workers League. His father, Phil Niekro Sr., was a mine worker who had played in the league as well. Niekro Sr. taught Phil and brother Joe (who won 221 Major League games) to throw a knuckleball.
Niekro thrived in both the United Mine Workers League and as a member of the Bridgeport (Ohio) High School baseball team. He went 17-1 in his high-school career. As Tom Hufford pointed out in his extensive SABR biography of Niekro, his sole loss -- a 1-0 defeat -- came against Tiltonsville High School. That one run was the result of a homer hit by future Pittsburgh Pirates legend and fellow Hall of Famer Bill Mazeroski.
After signing with the Milwaukee Braves, Niekro began his professional career at age 20 as a member of the New York-Penn League Wellsville (N.Y.) Braves. He compiled a 7.46 ERA over 10 appearances (two starts) and was nearly released. Instead, Milwaukee sent him to play in the Nebraska State League. He finished the season with the McCook Braves, where, with a new lease on life, he went 7-1 with a 3.12 ERA over 23 relief appearances. McCook compiled a record of 43-19 and went on to win a championship in what turned out to be the Nebraska State League's final season of existence. One of Niekro's teammates on the McCook Braves was pitcher Pat Jordan, who chronicled that 1959 season as part of his classic Minor League memoir, "A False Spring."
1960: Nine members of the Baseball Hall of Fame played in Jacksonville before going on to Major League Baseball immortality. Niekro is one of five pitchers on this list, joined by three fellow 300-game winners (Tom Seaver, Nolan Ryan and Randy Johnson) as well as a fellow knuckleballer (Hoyt Wilhelm). Niekro suited up for the Jacksonville Braves, a Class A South Atlantic League entity, for all of the 1960 season. He appeared in 38 games (35 in relief) en route to a 6-4 record and 2.77 ERA. Despite pitching just 84 1/3 innings, he led the team with 14 wild pitches. The knuckleball, as always, was a difficult pitch for his catchers to corral.
Niekro also appeared in six games for the Triple-A Louisville Colonels in 1960, all in relief. More time as a member of the American Association was to come.
We are saddened to hear of the passing of Phil Niekro; a member of the National Baseball Hall of Fame who went 6-4 with a 2.77 era for the 1960 Jacksonville Braves.

RIP Knucksie pic.twitter.com/gV9iVzKJ6N

— Jacksonville Jumbo Shrimp (@JaxShrimp) December 27, 2020
1961: Austin, the capital of Texas, was long home to a Minor League team named the Senators. Niekro suited up for this Double-A Texas League franchise for the whole 1961 campaign, appearing in a career-high 51 games (all but one of them in relief). He went 4-4 with a 2.95 ERA over 110 frames, throwing nine wild pitches in the process. While this was a reduction from the previous season, his knuckleball -- which, at this point, he was throwing approximately 60 percent of the time -- was giving catchers fits. As part of a detailed Niekro obituary, writer Sam Gazdziak provided the following anecdote from Niekro's time in Austin: "The Senators ended up using a 'pigtail' for Niekro's warmups -- that is, a player who positioned himself behind the catcher and snagged all the pitches that got past him. The pigtail frequently ended up with more balls than the catcher."
1962: Niekro appeared in six games for the Louisville Colonels in 1960. He spent all of 1962 with the club, making 48 relief appearances and only one start (a complete game, his first as a professional). All told, he went 9-6 with a 3.86 ERA over 98 innings. The American Association, of which the Colonels were a part, folded after that season. The league returned in 1969, however, in conjunction with the expansion of the Major Leagues from 20 teams to 24.
1963: Niekro didn't pitch professionally at all in 1963, as he served in the Army and was stationed at Fort Knox. "Of course I pitched for the Fort Knox Army Team and after that I pitched winter ball [in Venezuela]," said Niekro, as quoted in his SABR biography. "So it wasn't as though I sat out the whole year."
1964: After his stint in the Army, Niekro returned to the Milwaukee Braves organization and made the Major League team's Opening Day roster. He made his big league debut in Milwaukee on April 15, pitching one-third of a scoreless inning against the San Francisco Giants. He made nine more appearances in relief for the club before being sent down in mid-May. Niekro spent the remainder of the season with the Triple-A Denver Bears in the Pacific Coast League. The Bears, who played at spacious Mile High Stadium, employed Niekro primarily as a starter. Of his 29 games with Denver, 21 were in a starting role, and he went on to lead the team in wins (11) and strikeouts (119) while throwing a career-high 172 innings.
We are saddened to hear of Braves legend Phil Niekro's passing. A key figure in Gwinnett baseball, Phil lent his name to Niekro's at Coolray Field, threw out memorable first pitches, & took part in the Stripers unveil. Knucksie was a big presence in our team's history & community pic.twitter.com/nE2WEfz1ew

— Gwinnett Stripers (@GoStripers) December 27, 2020
1965-66: 1965 marked the Braves' final season in Milwaukee, and Niekro was there for the duration. He once again was in the bullpen, going 2-3 with a 2.89 ERA over 41 games. Niekro was a member of the Braves' Opening Day roster in 1966, the team's first in Atlanta, but was sent to Triple-A Richmond in June. There he was reunited with manager Bill Adair for the third and final time; Adair had been his manager in Austin in 1961 and Denver in 1964. After 17 games in Richmond -- 13 in relief -- Niekro was called back up to Atlanta on Aug. 8. Finally, at age 27, his Minor League odyssey was complete. All told, he appeared in 223 games with six teams over six seasons.
After starting the 1967 season in Atlanta's bullpen, Niekro was inserted into the rotation in mid-June. He finished the year with a league-leading 1.87 ERA and went on to log over 5,000 more innings over the next two decades. Niekro retired after the 1987 season, having played primarily for the Braves, but also for the Yankees, Indians and Blue Jays. He was elected to the Hall of Fame in 1997.
The Richmond Braves, the last Minor League team Niekro played for, moved to Lawrenceville, Georgia, in 2009 and became the Gwinnett Braves (now the Stripers). Niekro, a resident of nearby Flowery Branch, was a regular presence at the team's home of Coolray Field. A bar and restaurant located on the lower concourse was named Niekro's in his honor. That establishment's signature food item is the Knucksie, a pulled pork open-faced sandwich on a slice of cornbread, topped with cole slaw, barbecue sauce and scallions.