Extra Innings Sink 'Dads
Kapers and Seise Homer in 8-5 Loss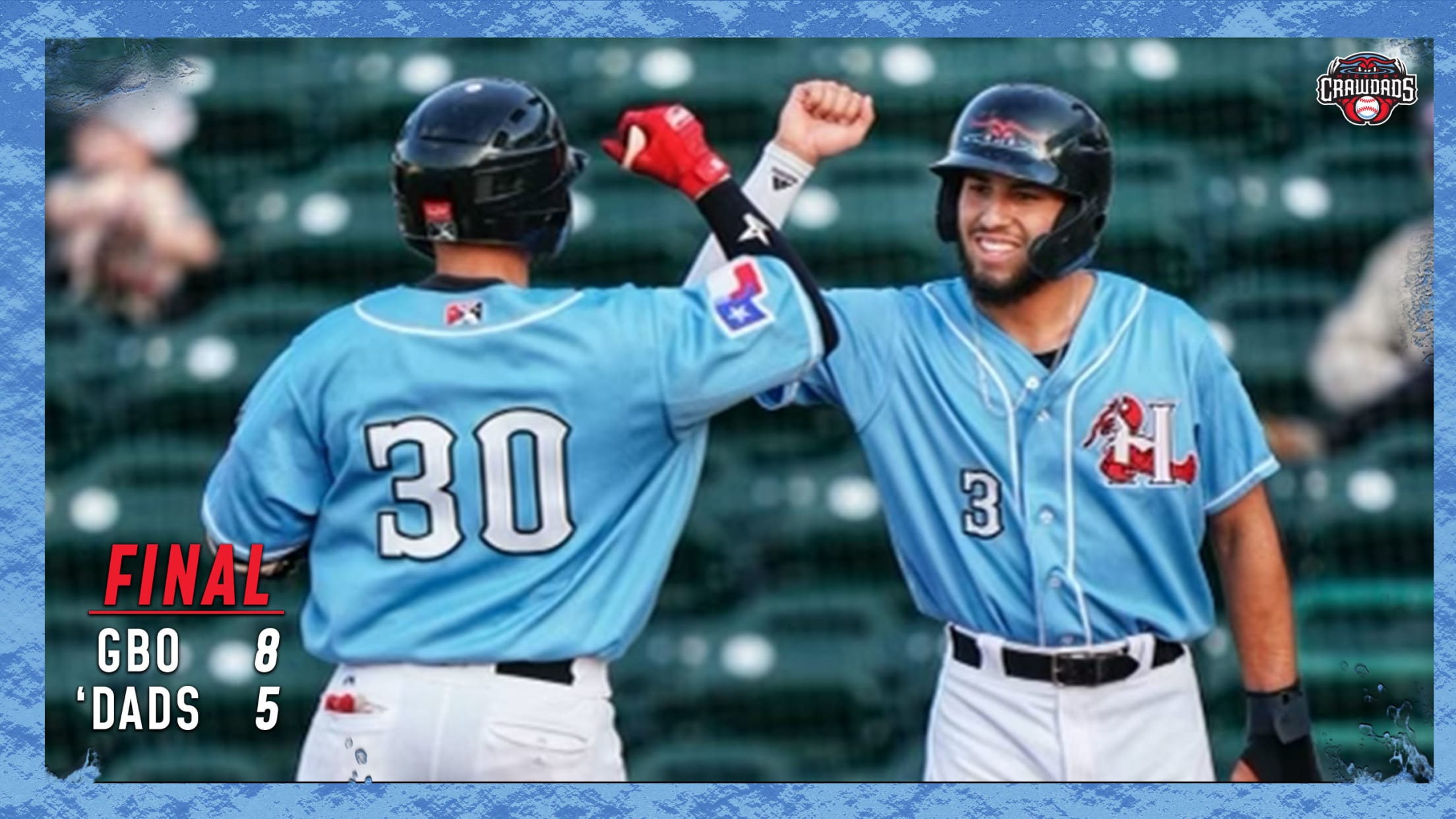 Hickory, NC- The Crawdads couldn't hold on as they fell to the Greensboro Grasshoppers 8-4 on Wednesday night. The 'Dads blew two separate leads as their losing streak hit seven. Jonathan Ornelas led off the second inning with a single to left. Scott Kapers went deep to right-center to put
Hickory, NC- The Crawdads couldn't hold on as they fell to the Greensboro Grasshoppers 8-4 on Wednesday night. The 'Dads blew two separate leads as their losing streak hit seven.
Jonathan Ornelas led off the second inning with a single to left. Scott Kapers went deep to right-center to put the 'Dads ahead 2-0.
The lead didn't last long as Greensboro responded with 3 earned runs in the 3rd inning. The runs were charged to Cole Ragans who tossed four innings, yielding five hits and two walks while striking out four.
The 'Dads struck back in the sixth with two more runs to take a 4-3 lead. Miguel Aparicio was hit by a pitch to start off the inning. Chris Seise followed up with a homer to right. The homerun was his first since Opening Night, which was also off the Greensboro bullpen.
Greensboro tied things up at four in the eighth inning with an unearned run off reliever Jesus Linarez.
Neither team was able to break the tie, sending the games to extras. The Grasshoppers scored four in the 10th to push the score to 8-4.
Ornelas began the home half of the tenth as the designated runner on second, having made the last out in the ninth. He moved to third on a sacrifice by Ryan Anderson. Pedro Gonzalez hit a grounder to short that scored Ornelas and brought the score to it's final of 8-5.
Tomorrow evening will be the Crawdads' Salute to Hair Metal. Dress up as your favorite 80's glam metal rocker and get a discounted $6 ticket. Beer and Pepsi tickets will be discounted as part of Thirsty Thursday presented by Sheetz and Focus News. Show your Sheetz card for a $6 ticket. It will also be People's Bank Thursday so show a member card for a discounted ticket.