Espinal's Scoreless Outing Pushes WooSox to 3-1 Win
Wilson Goes Deep for the Second Time in Three Nights in Victory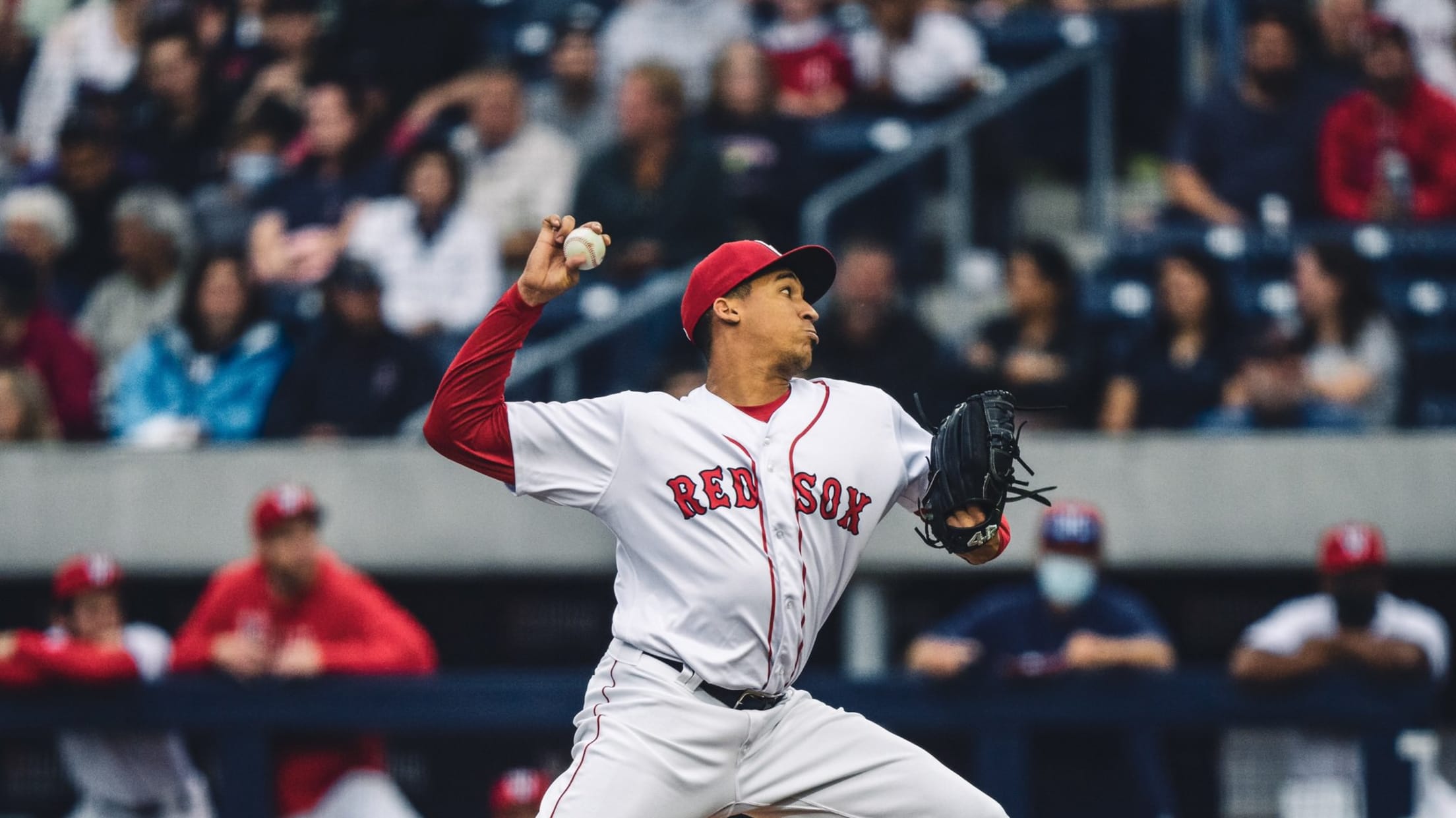 WORCESTER, M.A. — The Worcester Red Sox (16-11) received one of their best starting pitching performances of the year against the Rochester Red Wings (8-19) in a 3-1 win at Polar Park on Thursday night. Raynel Espinal tied a career-high in innings with seven scoreless frames, allowing two hits in
WORCESTER, M.A. — The Worcester Red Sox (16-11) received one of their best starting pitching performances of the year against the Rochester Red Wings (8-19) in a 3-1 win at Polar Park on Thursday night.
Raynel Espinal tied a career-high in innings with seven scoreless frames, allowing two hits in his fourth straight victory for the WooSox. The right-hander did not allow a hit against the three through nine hitters in the Rochester lineup, and just three Red Wings reached base against the right-hander.
Espinal was bolstered by early offense from Worcester, who loaded the bases with one out in the first against Rochester starter Tyler Eppler. Jonathan Araúz hit a hard sinking liner to right-center, but Red Wings' centerfielder Cody Wilson made a leaping grab. It robbed Araúz from a hit, but the sac-fly brought home Michael Chavis to make it 1-0.
There would not be another run until the sixth inning, when Marcus Wilson led off with a solo shot to right center. The missile off the bat of Wilson banged off the high wall for his second homer in three nights. Franchy Cordero followed that up with a triple down the right field line and scored on a Yairo Muñoz RBI single through the left side to extend the WooSox lead to 3-0.
Matt Hall entered out of the bullpen for Worcester in the eighth, and the Red Wings put together their biggest threat of the night to that point, loading the bases with two outs. Carter Kieboom stepped up and ripped a ball down the first base line, but Chavis made a diving stop and touched first to end the inning, a play that saved a two-run double—at least.
The Red Wings got one run in the ninth and put the tying run on second against Marcus Walden, but Brandon Brennan came in to get the final out. The win snaps Worcester's two-game losing streak and improves the team's record at home to 10-5.
The WooSox continue the six-game homestand Friday against the Rochester Red Wings at 6:35 p.m. Television coverage from Polar Park is on NESN+, while radio coverage starts live at 6:15 on 100 FM The Pike and the WooSox Radio Network. Former Astros' pitcher Rogelio Armenteros (0-3, 5.75) goes for Rochester against Daniel Gossett (3-1, 4.32).