Generals Better Biscuits, 9-1, Even Series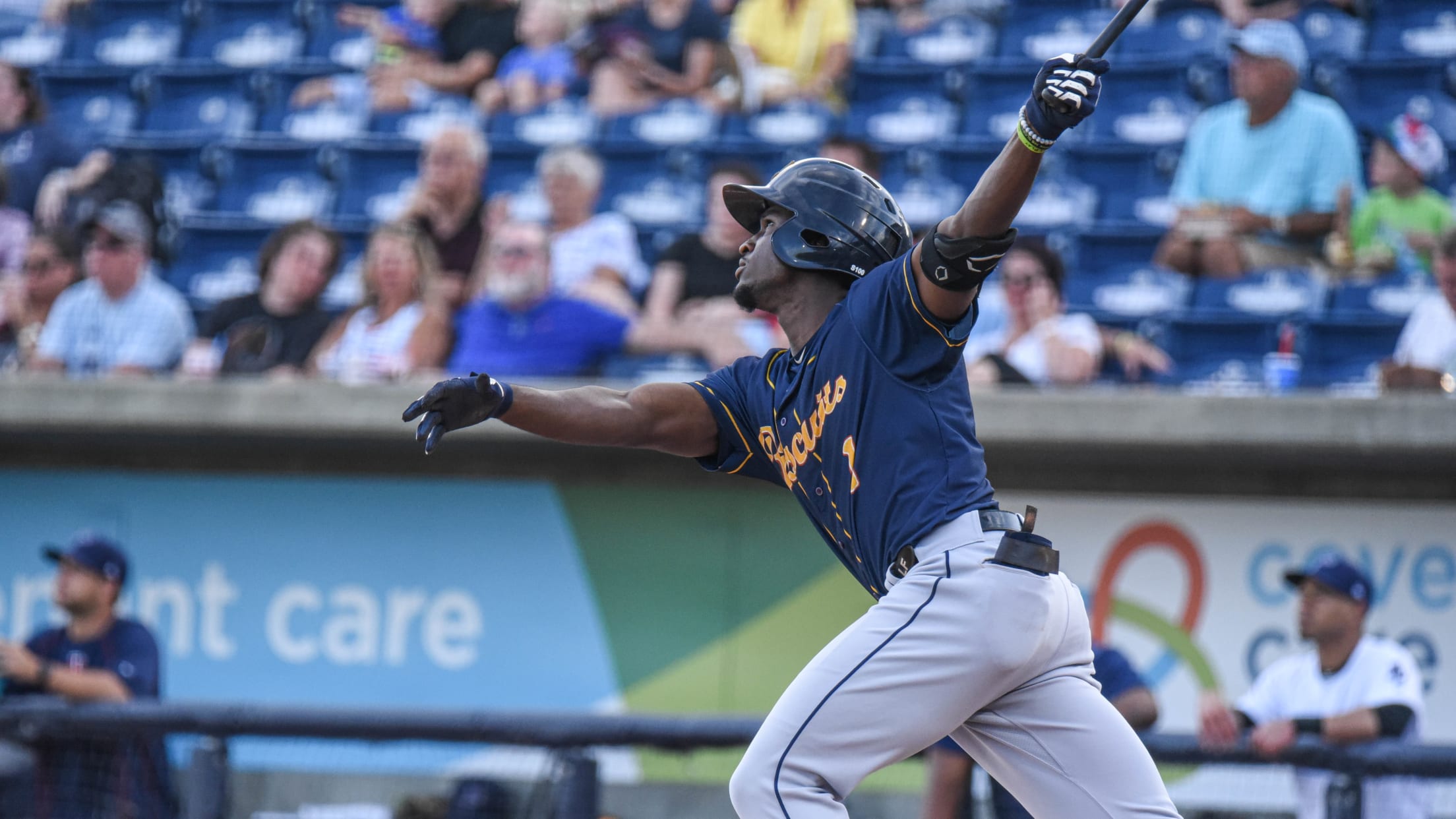 MONTGOMERY, Ala. - The Biscuits (1-1) fell behind early and never recovered in a 9-1 loss to the Jackson Generals (1-1) in Game 2 of the 2019 North Division Championship Series on Thursday night at Riverwalk Stadium. The series is now even at one game apiece.Kenny Rosenberg (0-1) got the
MONTGOMERY, Ala. - The Biscuits (1-1) fell behind early and never recovered in a 9-1 loss to the Jackson Generals (1-1) in Game 2 of the 2019 North Division Championship Series on Thursday night at Riverwalk Stadium. The series is now even at one game apiece.
Kenny Rosenberg (0-1) got the start for the Biscuits and looked sharp through the first two innings, keeping the Generals off the board and allowing just a walk. Matt Peacock (1-0) on the other side for the Generals was just as effective, retiring the first six batters he faced.
In the top of the third, Ryan Grotjohn and Camden Duzenack tallied back-to-back singles to start the inning. Ben DeLuzio then put down a sac bunt to advance both runners to second and third. With one out, Daulton Varsho slashed a groundball to second in the next at-bat. Vidal Brujan fielded the ball cleanly, but then uncorked a wild throw to the plate to try to get Grotjohn, which led to the first two runs of the contest. Drew Ellis launched a two-run homer later in the inning, and the Generals were in front 4-0.
But Carl Chester doubled off Peacock to begin the bottom of the third, and after a Miles Mastrobuoni flyout moved him to third, Lucius Fox brought Chester home with a sac fly to left to get the Biscuits on the board at 4-1.
The Biscuits had a golden opportunity to scratch across a second run in the bottom of the fifth after a walk to Josh Lowe and another double by Chester put runners at second and third with only one out. Mastrobuoni then flexed a flyball to deep left and both runners tagged, but Chester was thrown out by Grotjohn before Lowe scored to end the inning on a double play.
In the seventh, Grotjohn added an RBI-double to make it 5-1, and Peacock polished off his night with back-to-back strikeouts to end the seventh and his night with five of them. Ellis then stroked a two-run double into the right-center field gap to make it 7-1 in the eighth before Renae Martinez's RBI-single made it 8-1 in the same inning. A Varsho RBI-groundout in the ninth tacked on the final run.
The best-of-five series will now shift to West Tennessee where Joe Ryan will take on Bo Takahashi in Game 3 on Friday night at 6:05 PM CT at The Ballpark at Jackson. Game 4 will then be back at Riverwalk Stadium in downtown Montgomery on Saturday, September 7 at 6:05 PM CT.