Generals End Biscuits' Season, 6-5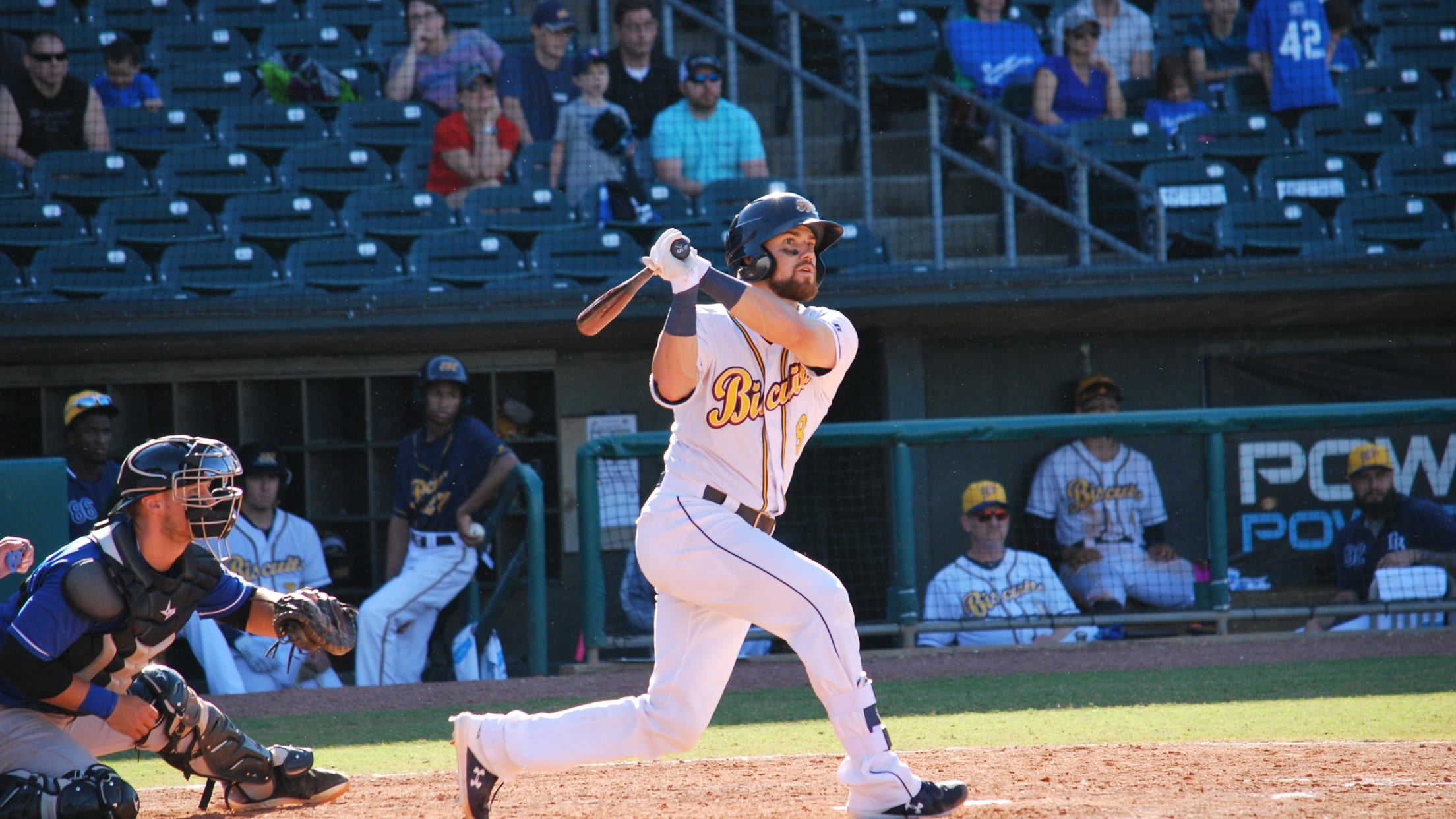 MONTGOMERY, Ala. - The Biscuits (1-3) saw their incredible 2019 season come to a painful end on Saturday night in a hard-fought 6-5 loss to the Jackson Generals (3-1) in Game 4 of the 2019 North Division Championship Series at Riverwalk Stadium. The Generals won the series three games to
MONTGOMERY, Ala. - The Biscuits (1-3) saw their incredible 2019 season come to a painful end on Saturday night in a hard-fought 6-5 loss to the Jackson Generals (3-1) in Game 4 of the 2019 North Division Championship Series at Riverwalk Stadium. The Generals won the series three games to one, and will now head back to the Southern League Championship Series for a second-straight year and the third time in the last four years.
Shane McClanahan started for the Biscuits and surrendered a towering solo home run to left to the lead-off hitter Ben DeLuzio that put the Generals up 1-0 before an out had been recorded. The Biscuits responded in the bottom of the first with a lead-off triple by Lucius Fox off Emilio Vargas (1-0), before Brett Sullivan mashed a two-run homer to right to hand Montgomery their first lead since Game 1 at 2-1.
Ramon Hernandez hit an RBI-single in the third inning to tie the game at two, and then McClanahan was removed for Tommy Romero (0-1) to begin the fourth with the game all square. Ryan Grotjohn led off the top of the fourth with a double, and then Camden Duzenack brought him home with an RBI-triple off the wall in left to make it 3-2 Generals. Pavin Smith then crushed a three-run homer to right to pad Jackson's lead to 6-2.
The Biscuits would pull back a run in the bottom of the sixth thanks to a Carl Chester RBI-double down the left field line to make it a 6-3 game. They then pulled back another when Milles Mastrobuoni led off the seventh with a solo homer to right to make it 6-4.
Generals closer West Tunnell came on in the bottom ninth with the score still 6-4, and walked the first batter Mastrobuoni before serving up a single to Thomas Milone. Grant Kay then walked and the bases were loaded with nobody out.
Taylor Walls then struck out and Brett Sullivan delivered a sac fly to make it a one-run game at 6-5 and move Milone to third. With two outs, and the tying run 90 feet away, Tristan Gray climbed in and flew out to center, ending what was a magical 2019 season for the Biscuits, who still finished with the most wins in team history with 88.
The Butter and Blue will now head for the off-season, and be back at it again, only this time in the South Division, in 2020.