July 7, 2019: ValleyCats Drop 6-2 Decision to open Series with Brooklyn
The Cyclones used a four-run frame to claim the first of nine meetings between the teams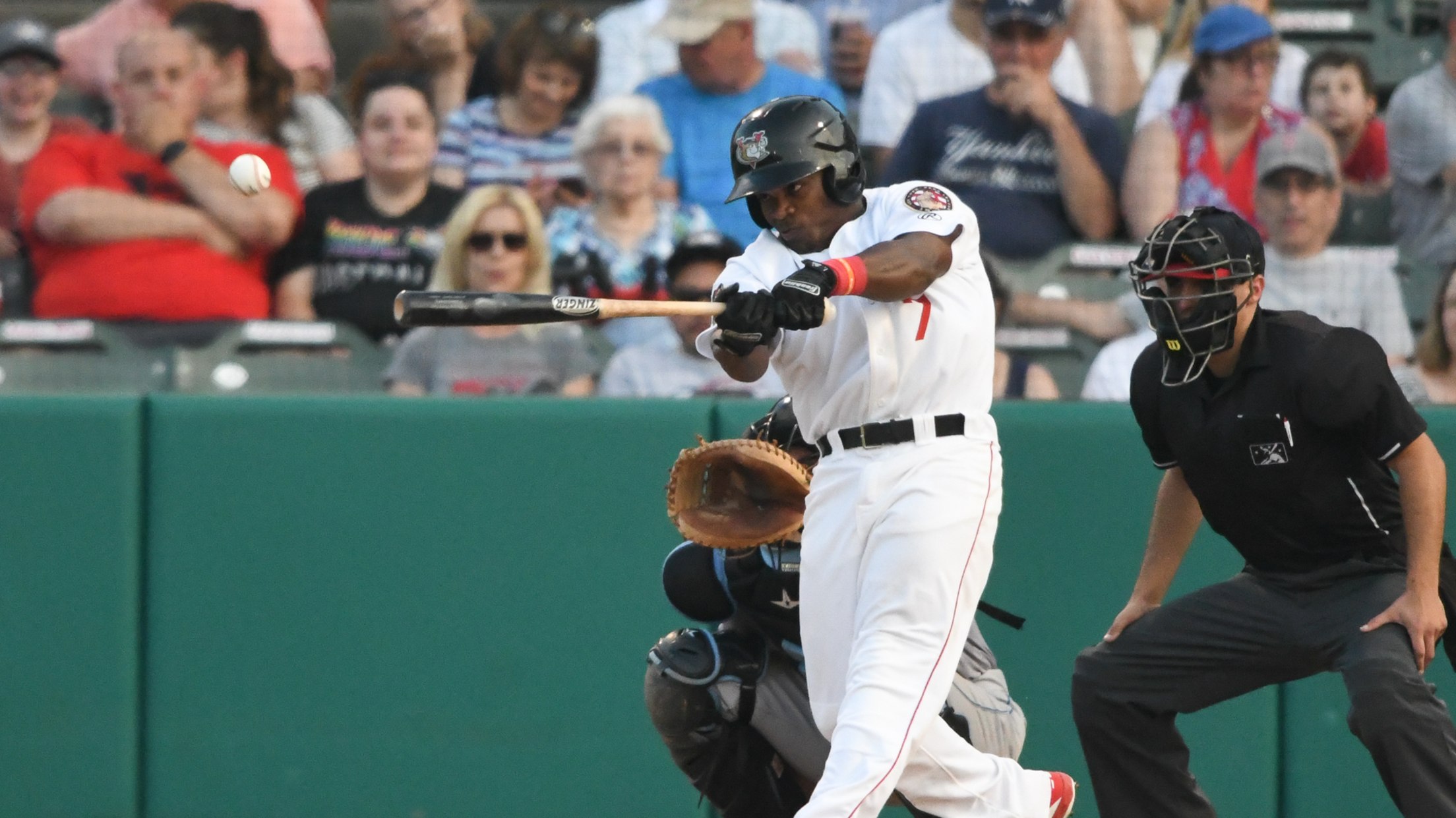 (Gregory J. Fisher)
TROY, NY - The Tri-City ValleyCats opened up a three-game series with the Brooklyn Cyclones by surrendering 10 hits at Joseph L. Bruno Stadium. The Cyclones used a four-run frame in the top of the sixth to take a 6-2 victory Sunday evening. Despite the team's setback, Valleycats' (7-14) starter Blair Henley
TROY, NY - The Tri-City ValleyCats opened up a three-game series with the Brooklyn Cyclones by surrendering 10 hits at Joseph L. Bruno Stadium. The Cyclones used a four-run frame in the top of the sixth to take a 6-2 victory Sunday evening.
Despite the team's setback, Valleycats' (7-14) starter Blair Henley made his team debut in the contest, throwing three innings of near-perfect baseball, allowing just a pair of two-out hits and striking out three.
The 'Cats got on the board early to kick off the night, scoring in the first on a balk by Cyclones' starting pitcher Alec Kisena that brought in shortstop AJ Lee, and again in the second on a booming RBI triple to right-center by recently activated infielder Bryan Arias that plated Luis Santana.
The game remained 2-0 in favor of Tri-City until right-hander Jayson Schroeder entered for his third inning of relief in the top of the sixth. An error by Arias at third prevented a potential double-play. From there, Schroeder had difficulty throwing strikes, as he walked two more batters, forcing in Antoine Duplantis for Brooklyn's first run of the night. The next batter, Wilmer Reyes, singled on a sharp ground ball deflected off Schroeder's glove, scoring Luke Ritter. A two-RBI single to left by Anthony Dirocie scored two more runs for Brooklyn, putting them ahead by a score of 4-2.
Following a pair of shutout innings from both sides, the Cyclones would tack on a pair of insurance runs in the ninth off of reliever Garrett Gayle, with RBIs coming from the bats of Joe Genord and Yoel Romero. Gayle would finish with two earned runs and two walks over two hits in his lone inning of work.
Schroeder (0-3) took the loss for the 'Cats, giving up four runs (one earned), five hits and three walks over 2.2 innings of work, while striking out one.
Dan Goggin (1-0) earned the win for Brooklyn, throwing three innings of no-hit ball, walking two and striking out four in the process. Matt Mullenbach earned his first save of the year for the visitors in two innings of work to close out the ballgame.
The two teams are back in action tomorrow night, with the first pitch being delivered at 7:00pm from "The Joe."