Knights Nip Bulls 8-7
Tristan Gray gave the Bulls their second grand slam on Wednesday in the fourth inning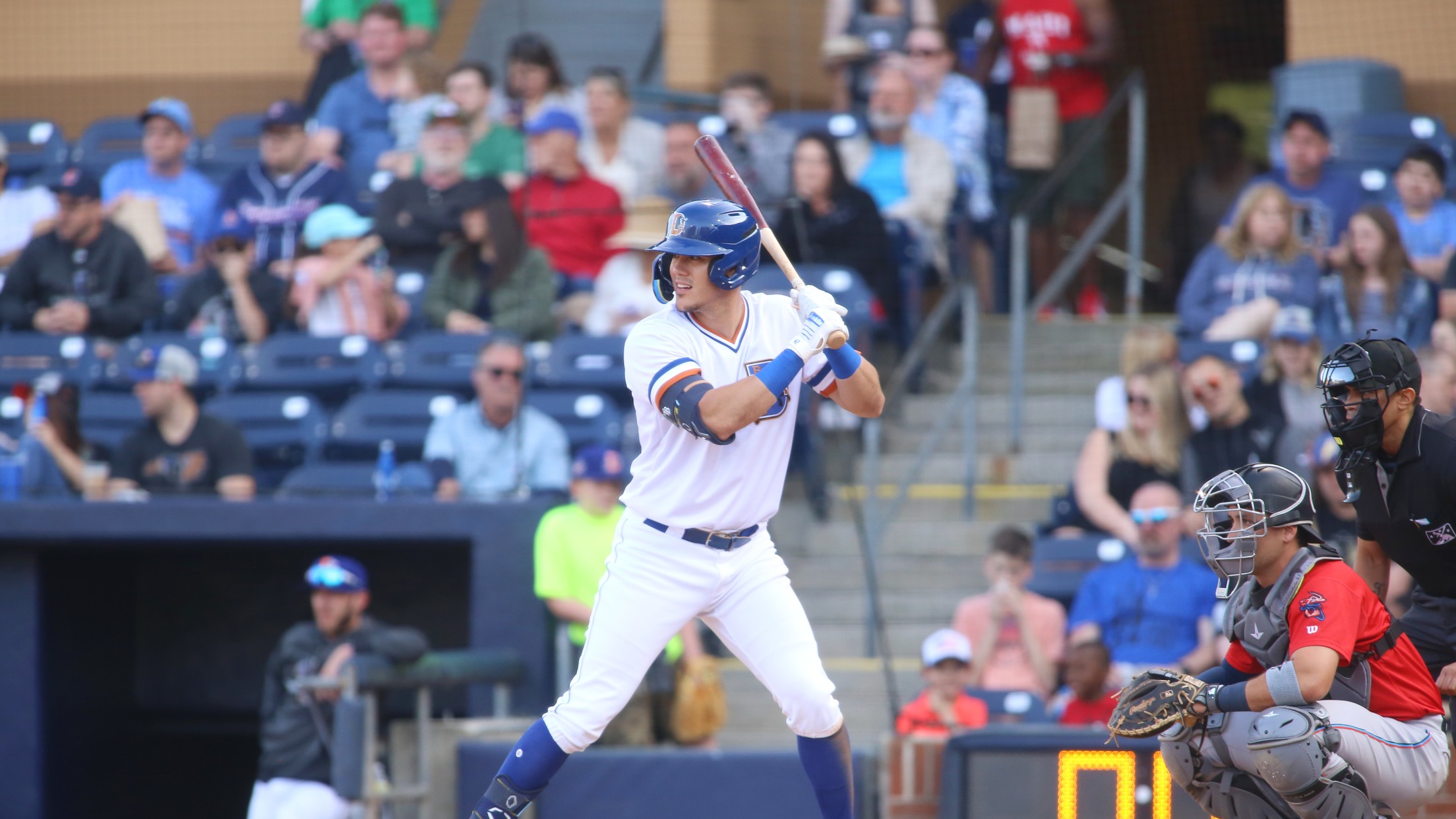 (Brian Fleming)
The Durham Bulls (40-34) fell to the Charlotte Knights (27-47) 9-8 on Wednesday at Truist Field. As a result, the series is now knotted at one game apiece. After a scoreless three innings, the Bulls would erupt in the fourth as 3B Curtis Mead tattooed an RBI single to open
The Durham Bulls (40-34) fell to the Charlotte Knights (27-47) 9-8 on Wednesday at Truist Field. As a result, the series is now knotted at one game apiece.
After a scoreless three innings, the Bulls would erupt in the fourth as 3B Curtis Mead tattooed an RBI single to open the scoring before DH Tristan Gray went yard with a grand slam for the 5-0 lead. Charlotte also got on the board in the fourth as DH Eloy Jimenez took his turn rounding the bases on a solo shot.
Durham added another run in the fifth off Mead's RBI double and a solo shot in the sixth from CF Grant Witherspoon to stretch the lead to 7-1. After Charlotte cut the lead to 7-3 in the sixth, Durham 1B Jonathan Aranda used an RBI single in the seventh to stretch the lead back to five. The Knights would respond again, however, as RF Micker Adolfo hit a solo homer before SS Zach Remillard reached home plate on a wild pitch to cut the lead to 8-5.
The Charlotte run would continue in the eighth as 1B Xavier Fernandez and LF Blake Rutherford both hit RBI doubles to narrow the deficit to 8-7 before C Carlos Perez gave the Knights their third homer of the night, a two-run walk-off shot. Bulls reliever Dusten Knight suffered the defeat, while Knights righty Dan Winkler earned the win.
The Bulls continue their two-week road trip on Thursday for game three against the Charlotte Knights. RHP Tommy Romero (2-4, 5.10) is expected to start for Durham and be opposed by LHP Kyle Kubat (4-2, 5.98). First pitch is slated for 7:04 pm.
Durham returns home on Monday, July 4 to start a six-game series against the Memphis Redbirds, the Triple-A affiliate of the St. Louis Cardinals. First pitch of that contest is set for 6:35 pm.