Kotowski's Blast Not Enough in 8-5 Cutters loss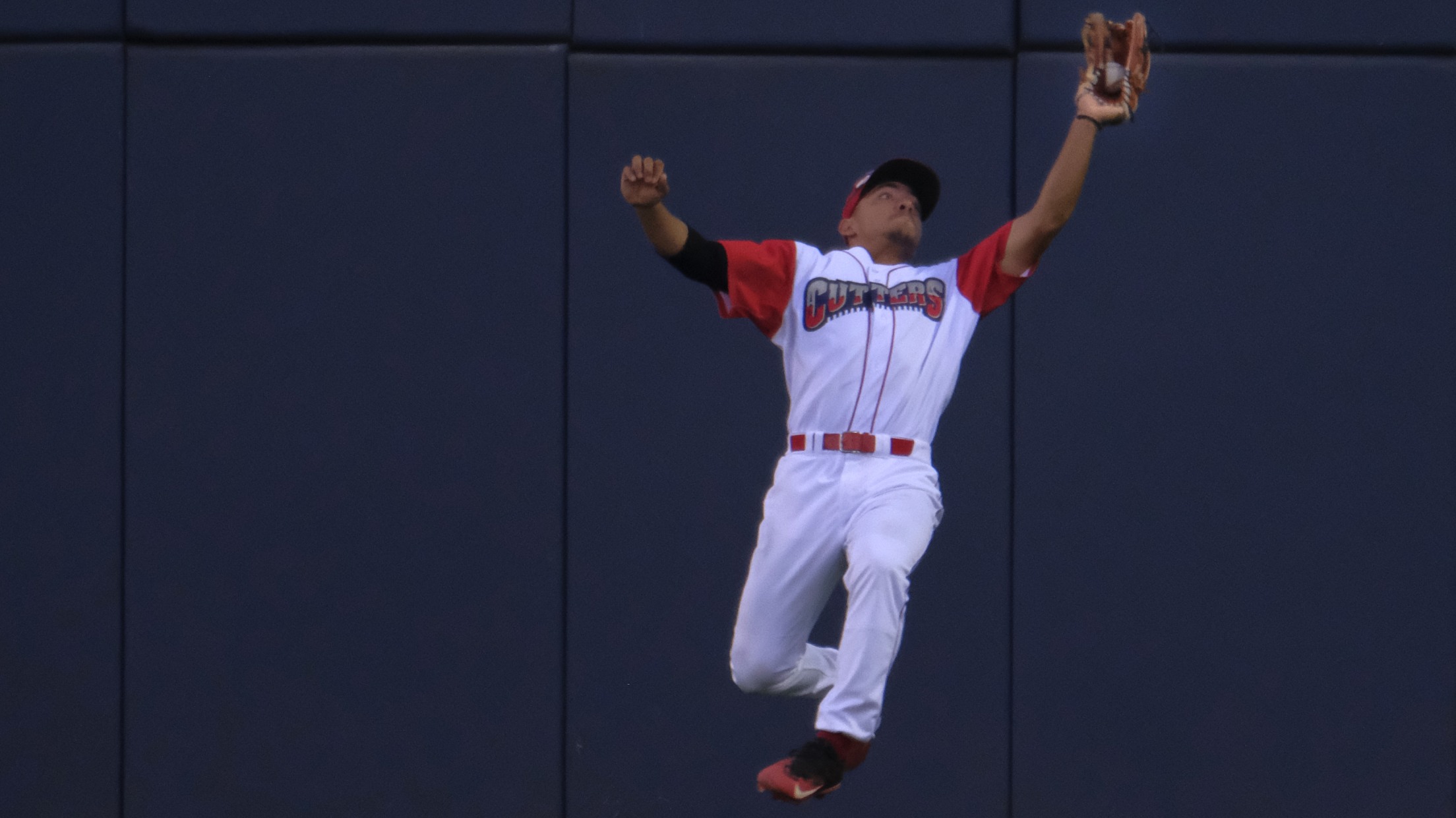 Williamsport, P.A.- Dakota Kotowski connected on his third home run of the season, but it was not enough to over come early walks and errors, as the Crosscutters fell 8-5 to the visiting Trenton Thunder. Nick Cosentino took the ball for the Cutters looking for a bounce back performance, but
Williamsport, P.A.- Dakota Kotowski connected on his third home run of the season, but it was not enough to over come early walks and errors, as the Crosscutters fell 8-5 to the visiting Trenton Thunder.
Nick Cosentino took the ball for the Cutters looking for a bounce back performance, but was effected by control issues, walking four and allowing four hits over three innings of work. Cosentino allowed three runs, two earned, and struck out five, taking the loss.
Jon Snyder was the first out of the Crosscutters bullpen and looked to be in control, retiring the side in order in the top of the 4th. In the 5th however, things went sideways as Snyder walked the first three batters of the inning, followed by a single and an error allowing the first five batters to reach. All five runs would score, despite Snyder retiring the final three batters of the frame.
The Crosscutters got their first run and hit of the game on one swing, as Dakota Kotowski took Alex Mack out to right. Kotowski's home run, his third of the season, was estimated at 377 feet and brought the Cutters within two, at 3-1 at the time.
The Crosscutters offense chipped away at a 8-1 deficit in the bottom of the 6th inning, getting a RBI ground out from Freddie Matos, scoring Dusty Stroup to make it 8-2. Kotowski ripped a single to left, scoring Rob Marinec cutting the lead down to 8-3.
In the 7th inning, Williamsport added two more runs on a Stroup single to center that chased home Sean Ross and Isaac Nunez, making it 8-5. Unfortunately for the Cutters, they would only see one of their next eight batter reach base, and see their comeback effort fall well short.
Max Loven and Chase Plymell were outstanding in relief, keeping the Cutters offense in the game. Loven worked a pair of perfect innings, striking out four. Plymell did the same, two perfect frames with four strikeouts.
The Crosscutters look to even the series tomorrow night with first pitch scheduled for 7:05 p.m. at Muncy Bank Ballpark.
Cutter Carvings - Kotowski's home run was the first Cutters long ball at home since May 31st… Cutters pitching retired the last 15 batters they faced… The four hits from the Cutters tie a season-low for hits in a home game…