Lake Elsinore Storm Blowout Quakes in Half Season Finale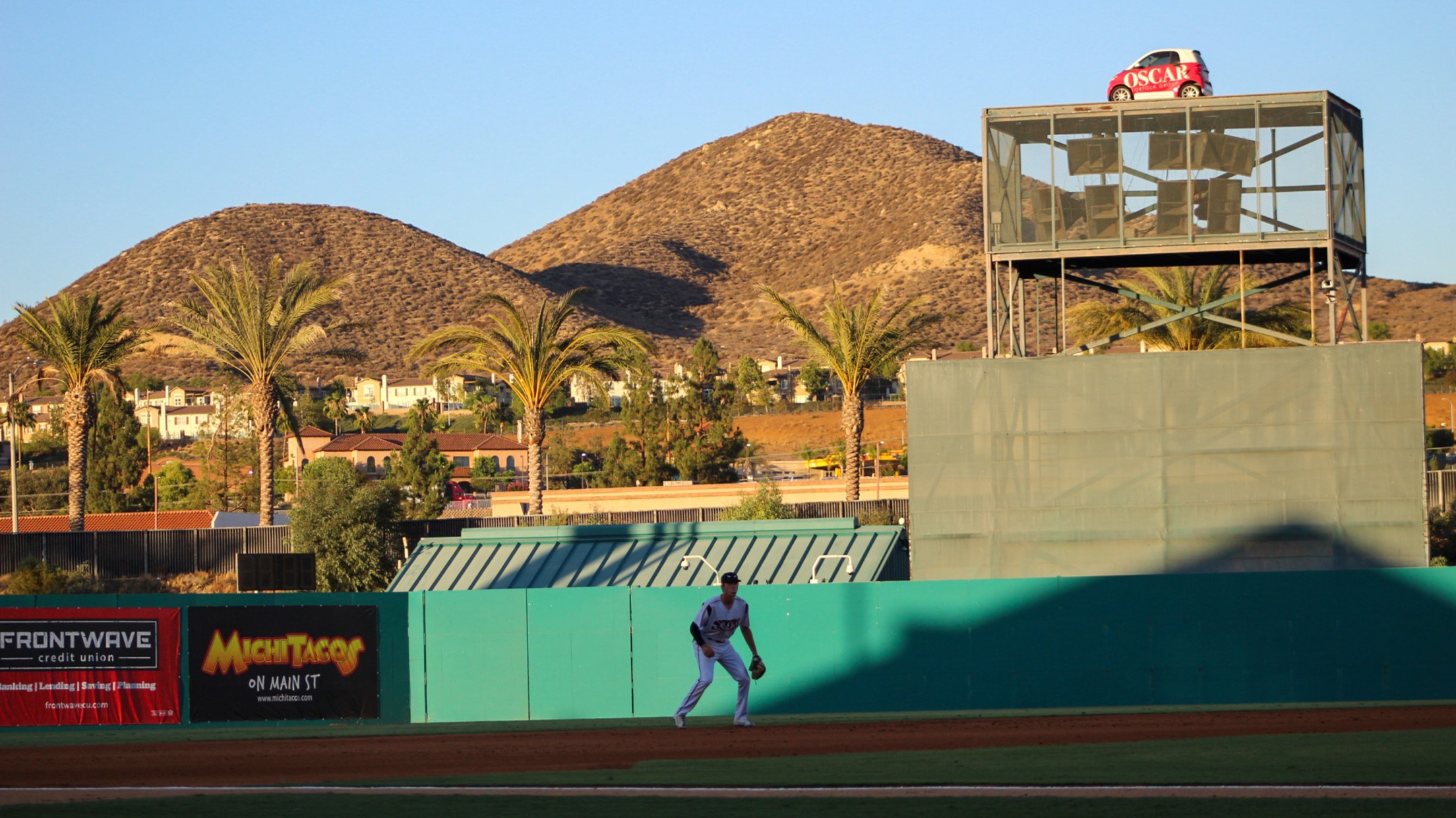 After last night's lopsided loss to the Ranco Cucamonga Quakes, the Storm came into tonight's half-season finale with plenty of fire power. After a scoreless 1st inning, the Storm put up three runs in the bottom of the second on two long balls. The first of which came from Albert
After last night's lopsided loss to the Ranco Cucamonga Quakes, the Storm came into tonight's half-season finale with plenty of fire power.
After a scoreless 1st inning, the Storm put up three runs in the bottom of the second on two long balls. The first of which came from Albert Fabian, who would end up with two home runs before the night concluded. The second off of the bat of Juan Zabala, his first as a member of the Lake Elsinore Storm.
In the next inning, they would follow up this offensive explosion with another. A Cole Cummings single would bring James Wood home, A Carlos Luis double would score cummings and increase his team-leading RBI count to 46. A Charlis Aquino single and Juan Zabala double would bring two more runs across the plate and increase the Storm lead to 7 runs.
While the offense was taking off, Manuel Castro was cruising through his first Diamond start, striking out 4 and giving up no earned runs. It was not until the fourth inning that Castro found himself in trouble. A single and a walk would put two Quakes on base before a groundout to third base would count as the first out of the inning. A subsequent single would draw pitching coach, Leo Rosales out of the dugout for a mid-inning chat. Despite the talk, Kenneth Betancourt would first pitch swing his way into a double and clear the bases for the first three Quakes runs.
After Hazahel Quijada allowed 3 runs in his second inning of work, the Storm's lead would fall from 7 runs to just 1. But then, as they have all season long, the Storm put a crooked number on the board. A 5 run fifth inning best described by the video below, was finalized with Albert Fabian's second blast of the game.
Crooked numbers are kind of our thing.#YourHomeTeam pic.twitter.com/Qdl6sdAfqJ

— Lake Elsinore Storm Baseball (@Storm_Baseball) June 24, 2022
The Storm would once again find themselves in some minor mayhem in the 8th inning. After two consecutive walks, a soft groundball would load the bases with no outs. A dribbler to pitcher, Keegan Collet, would be mishandled leading to a run and the bases remained loaded with 1 out.
Yet another soft hit single would bring the Quakes within 5 and the bases still loaded and only one out. This would be enough to bring the Quakes contingent to their feet and Collett to lock-in. He would strike out the next two batters he faced and hold the lead at 5 runs. He would then finish the game with a strikeout, giving him 5 in 2 innings of work.
Tonight was the Storm's 40th win of the season and tomorrow they will once again face the Quakes in Lake Elsinore for the first game of the second half.
-Written by Justin Jett