Late in Flurry Not Enough as 'Dads Fall in 10th
Guenther Goes Deep in 7-4 Loss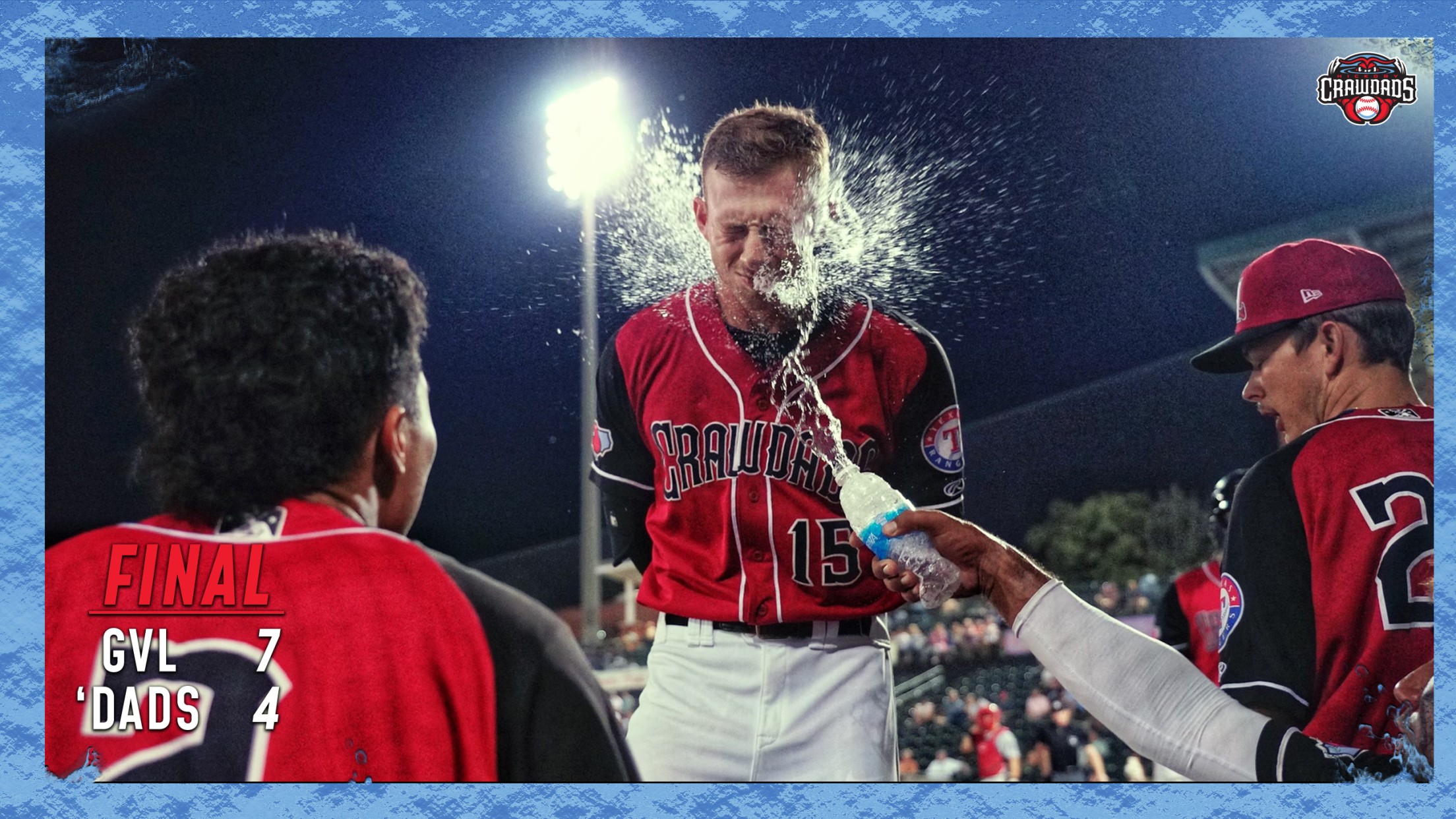 Hickory, NC- The Crawdads put together three game tying rallies on Tuesday evening but were unable to pull ahead, dropping the series opener against the Greenville Drive 7-4 in ten innings. Greenville took a 1-0 lead in the fourth with a solo homerun off 'Dads starting pitcher Justin Slaten. Jake
Hickory, NC- The Crawdads put together three game tying rallies on Tuesday evening but were unable to pull ahead, dropping the series opener against the Greenville Drive 7-4 in ten innings.
Greenville took a 1-0 lead in the fourth with a solo homerun off 'Dads starting pitcher Justin Slaten.
Jake Guenther evened things up in the sixth inning with his ninth homerun of the season, taking on right-center field.
Slaten finished his evening after tossing seven strong innings. He allowed just the one earned run, giving up five hits and walking one. He struck out six batters. Spencer Mraz entered the game in the eighth and gave up a two-run homer to put the 'Dads behind 3-1.
The 'Dads put together a rally in the home half of the eighth to get them back in the game. David Garcia led off the inning with a double to right. Dustin Harris walked behind him and both advanced on a balk. Jake Guenther drew a walk to load the bases for Pedro Gonzalez. Gonzalez delivered a single that shot past the shortstop and brought two runs in to tie the game at 3.
Greenville managed an unearned run in the ninth off Mraz to make it 4-3.
Once again, the 'Dads fought back to match the Drive at four a piece. Derwin Barreto walked and moved to second on a single by Garcia. Ezequiel Duran flied out to move Barreto to third. Harris singled in the run to make it a 4-4 ballgame.
The Drive put three more on the board in the tenth to bring the score to its final of 7-4.
Tomorrow evening the series will resume with Kids Win Wednesday presented by Arby's. Catawba Farms and Carolina Vines will also be hosting a wine tasting and their wine products will be discounted at the Café as part of Wine Wednesday. The 'Dads are also celebrating One Hit Wonders and fans can come in a themed costume for a discounted $6 ticket.