M-Braves Edge Biscuits, 4-3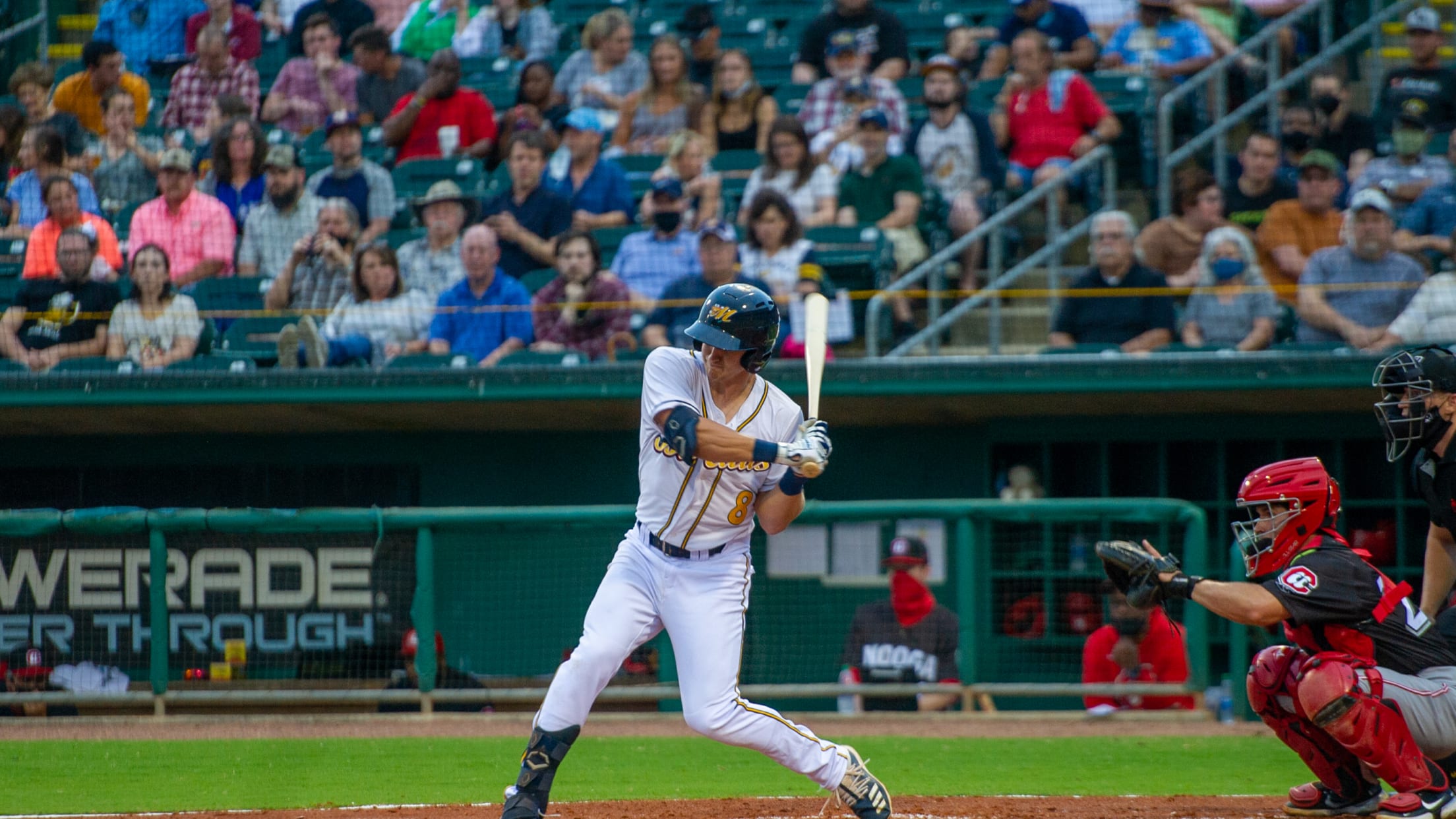 PEARL, Mis. – The Biscuits (56-54) scored more than one run in a game for the first time in a week, but still came up short in a 4-3 loss to the Mississippi Braves (64-40) on Thursday night at Trustmark Park. The Biscuits are currently on a season-high six-game losing
PEARL, Mis. – The Biscuits (56-54) scored more than one run in a game for the first time in a week, but still came up short in a 4-3 loss to the Mississippi Braves (64-40) on Thursday night at Trustmark Park. The Biscuits are currently on a season-high six-game losing streak.
Alan Rangel (3-2) was on the mound for the M-Braves, and the right-hander sat the Biscuits down in order in the top of the first. Miller Hogan made his third start on the hill for the Biscuits, and the righty retired the M-Braves in order in the bottom of the first, striking out a pair.
Connor Hollis walked to begin the top of the second inning, but was then caught stealing second. Niko Hulsizer singled in the next at-bat, but Jim Haley then hit into an inning-ending 6-4-3 double play. C.J. Alexander worked an 11-pitch at-bat for a RBI-double, and Jacob Pearson did the same in a 10-pitch at-bat—both against Hogan in the bottom of the second—to put Mississippi ahead 2-0.
Rangel struck out a pair in a one-two-three top of the third, and Hogan struck out his fifth batter in a scoreless bottom of the third. Rangel retired the first two batters in the top of the fourth before Ford Proctor reached on an infield single. Hollis then drilled an RBI-triple into the right-center field gap to make it a 2-1 game. And then Hulsizer tied the game at two with an RBI-infield single.
The M-Braves would retake the lead in the bottom of the fifth against Joel Peguero (3-8). After a Greyson Jenista double, Trey Harris swatted an RBI-double to left before Braden Shewmake grounded an RBI-single into left-center to make it a 4-2 game. Proctor responded with a mammoth home run to right to make it 4-3 in the top of the sixth.
But Sean McLaughlin then worked a scoreless seventh, Daybsell Hernandez a scoreless eighth, and Brooks Wilson a scoreless ninth to wrap up the victory for Mississippi.
The Biscuits will try to bounce back when Alex Valverde (2-4) clashes with Freddy Tarnok (2-2) on Friday at 6:35 PM CT.
The Biscuits will return to Riverwalk Stadium for their final six-game series of the 2021 regular season against the Birmingham Barons starting on a Golden Biscuits Tuesday, on September 14 at 6:35 PM CT.
The rest of the series will include a Military Wednesday presented by WOW! on Wednesday, September 15; MGM Night with a T-Shirt Giveaway on Thursday, September 16; Fan Appreciation Night on Friday, September 17; Military Appreciation Night with MAX Fireworks on Saturday, September 18; and Lil' Crumbs Kids Club presented by Go Fish Alabama with a Poster Giveaway & Bark in the Park on Sunday, September 19.