MLB affiliate overview: American League Central
Breaking down each team's new player development structure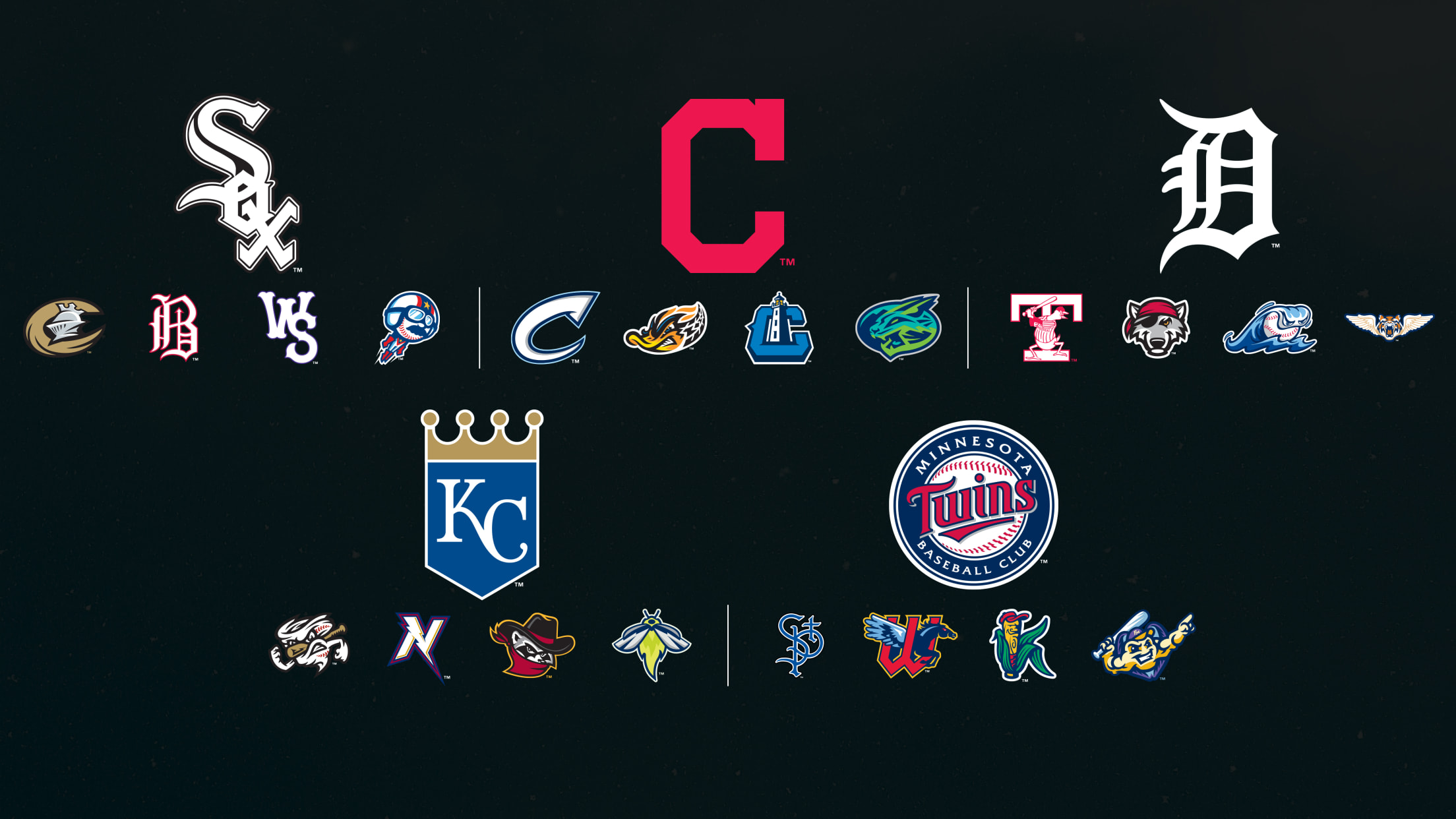 Major League Baseball has announced the structure and composition of the reconfigured Minor Leagues, which include 120 teams across Triple-A, Double-A, High-A and Low-A. Learn about AL East affiliates below, their distance to the parent club and what's new for 2021 and beyond. For info on MLB's other divisions, click
Major League Baseball has announced the structure and composition of the reconfigured Minor Leagues, which include 120 teams across Triple-A, Double-A, High-A and Low-A.
Learn about AL East affiliates below, their distance to the parent club and what's new for 2021 and beyond. For info on MLB's other divisions, click here: AL East | AL West | NL East | NL Central | NL West
Chicago White Sox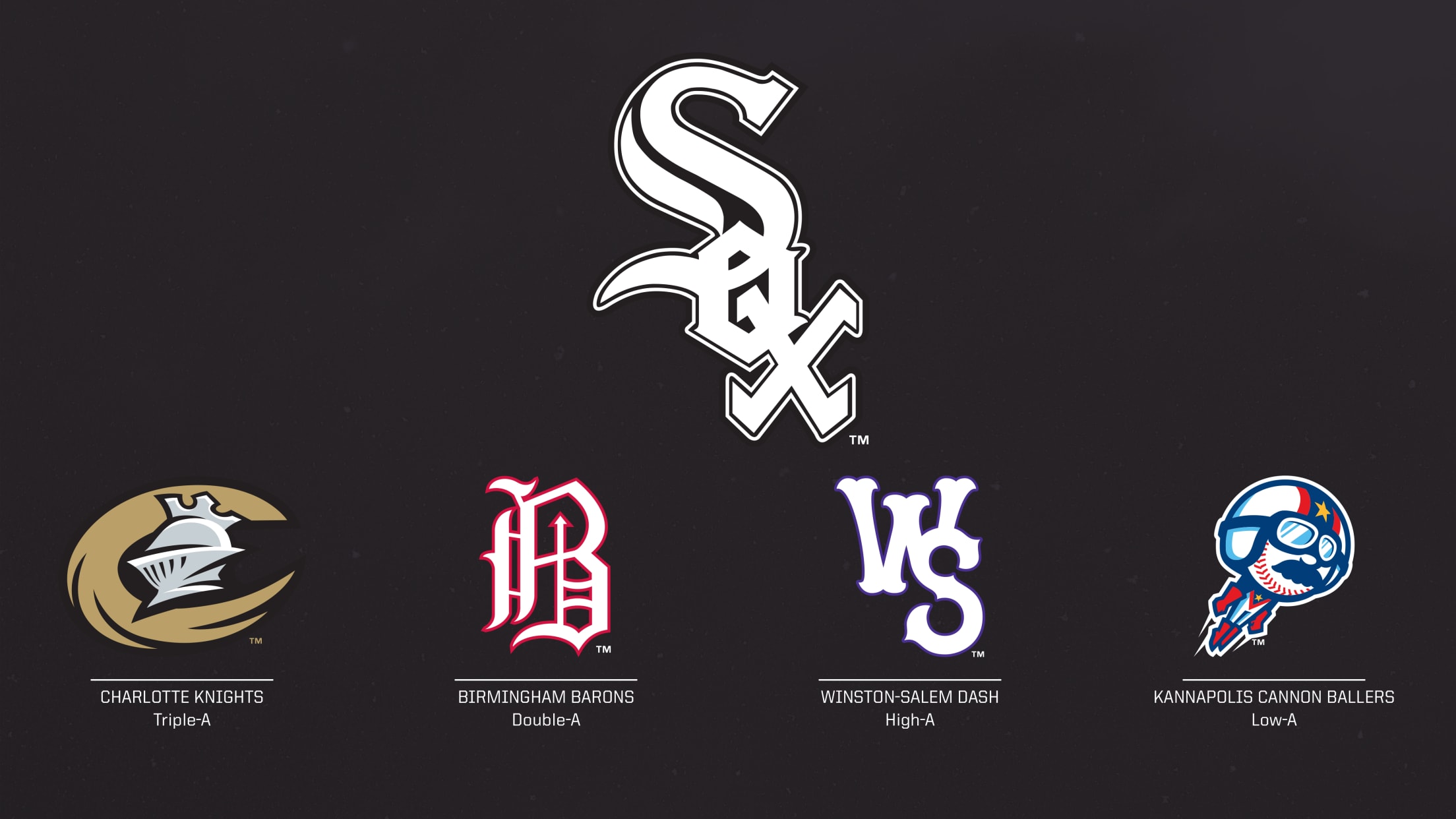 Triple-A: Charlotte Knights – Charlotte, N.C. (761 miles to Guaranteed Rate Field)
Double-A: Birmingham Barons – Birmingham, Ala. (629 miles)
High-A: Winston-Salem Dash – Winston-Salem, N.C. (704 miles)
Low-A: Kannapolis Cannon Ballers – Kannapolis, N.C. (743 miles)
White Sox fans should be quite familiar with this setup as Chicago is the only organization in baseball to keep the same four affiliates at the same levels. Kannapolis has been with the White Sox since 2001, Charlotte since 1999 and Winston-Salem since 1997. Birmingham, Michael Jordan's former team, has been in the family since 1986. There is one change, though: Kannapolis rebranded from the Intimidators after the 2019 season and has yet to play as the Cannon Ballers.
Cleveland Indians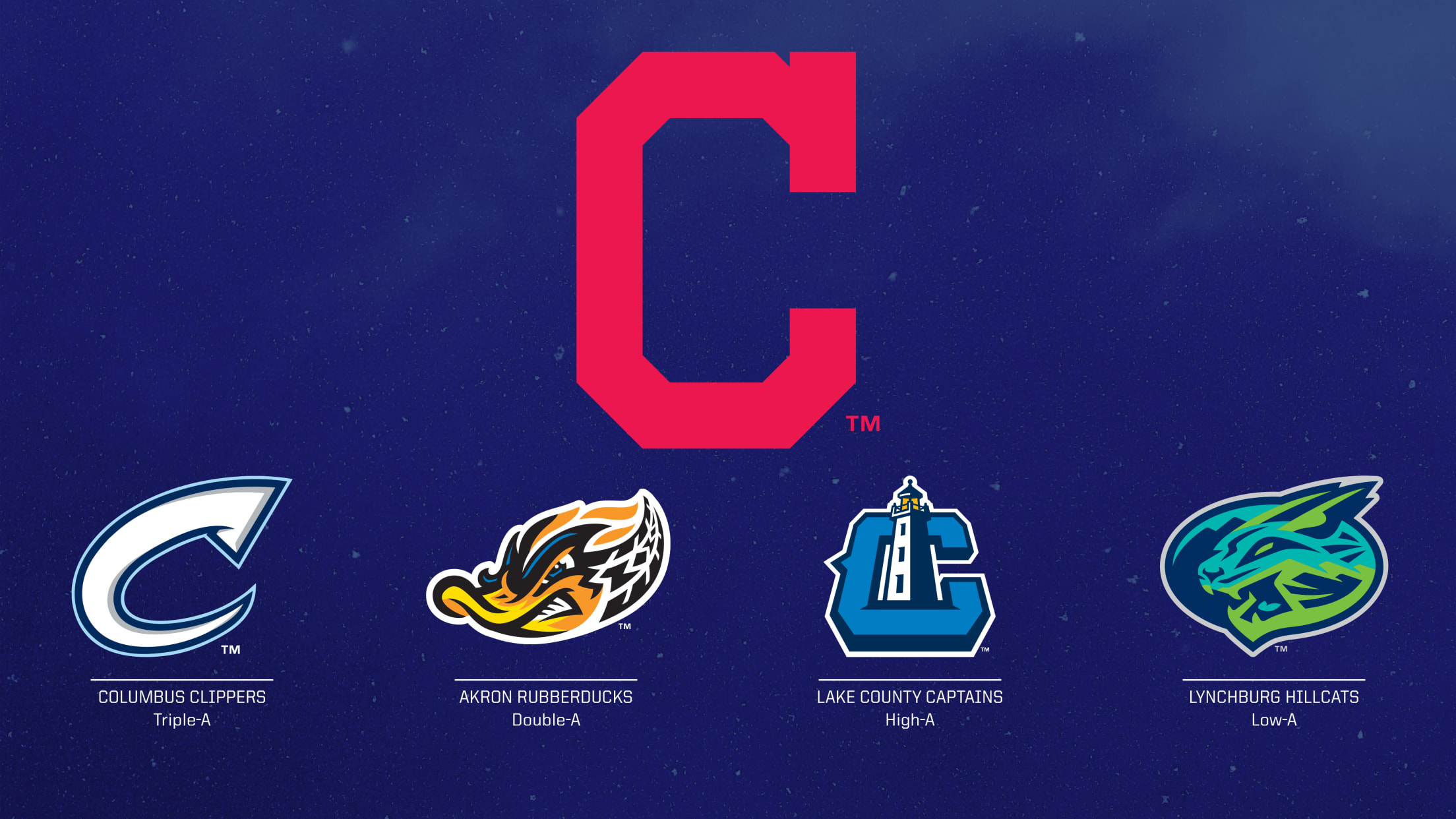 Triple-A: Columbus Clippers – Columbus, Ohio (134 miles to Progressive Field)
Double-A: Akron RubberDucks – Akron, Ohio (38 miles)
High-A: Lake County Captains – Eastlake, Ohio (18 miles)
Low-A: Lynchburg Hillcats – Lynchburg, Va. (479 miles)
The Indians system keeps the same top four affiliates as Lake County and Lynchburg switch levels, meaning prospects getting called up from High-A to Double-A will need to travel just 50 miles to their new home. Cleveland has been connected to nearby Akron since the 1980s while Columbus and Lake County joined the family in the aughts. Lynchburg, the lone out-of-state franchise among the Indians' top four affiliates, began its relationship with the parent club in 2015.
Detroit Tigers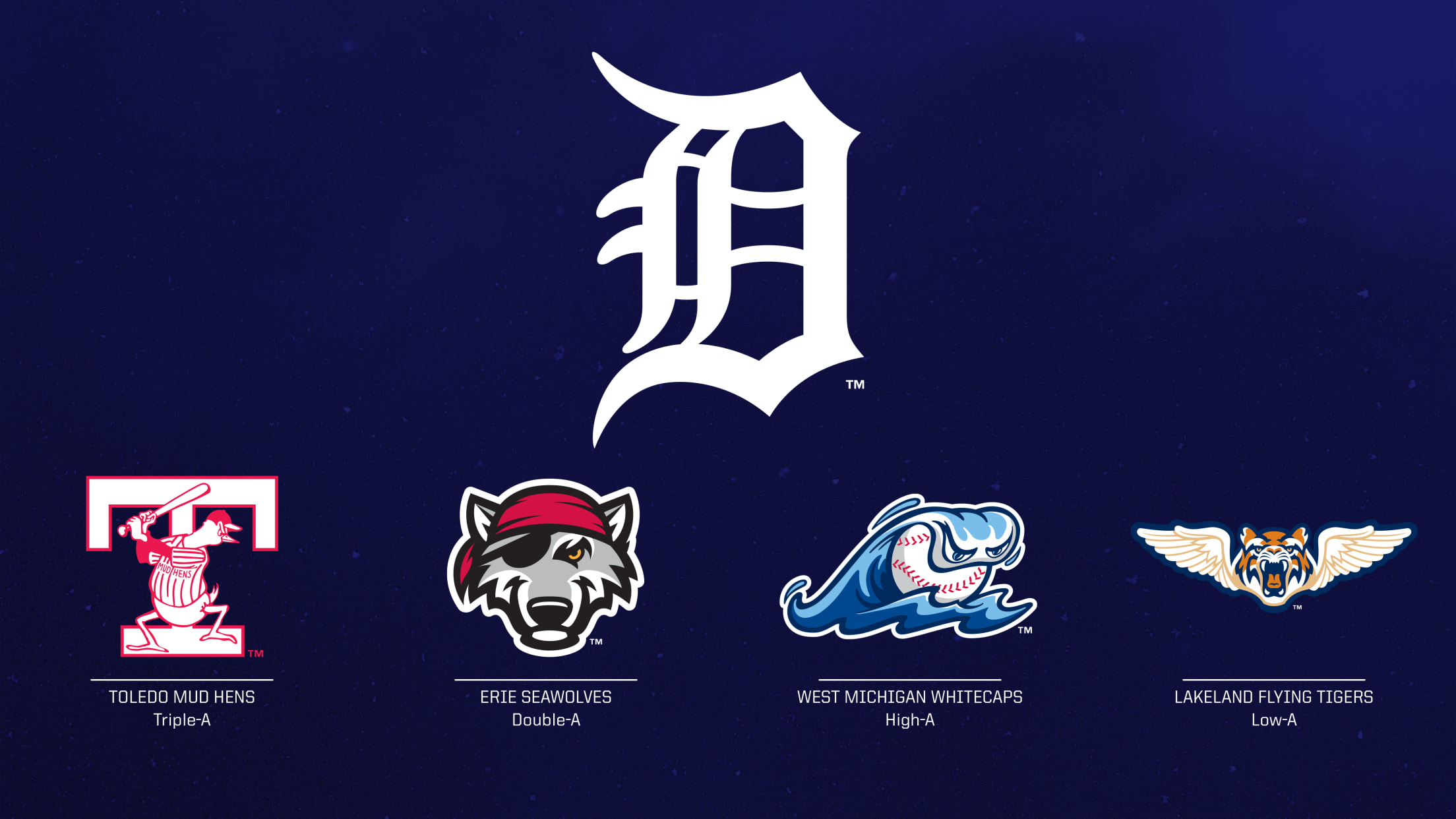 Triple-A: Toledo Mud Hens – Toledo, Ohio (61 miles to Comerica Park)
Double-A: Erie SeaWolves – Erie, Pa. (270 miles)
High-A: West Michigan Whitecaps – Comstock Park, Mich. (161 miles)
Low-A: Lakeland Flying Tigers – Lakeland, Fla. (1,167 miles)
Like the Indians, the only change to the Tigers' top four affiliates is the lower-level clubs swapping places. Lakeland, which is owned by Detroit, has been part of the Tigers system since 1967 -- tied with Philadelphia-Reading as the longest continuous partnership in baseball. Toledo has been linked to Detroit as far back as 1949, though there were some gaps in that relationship along the way.
Kansas City Royals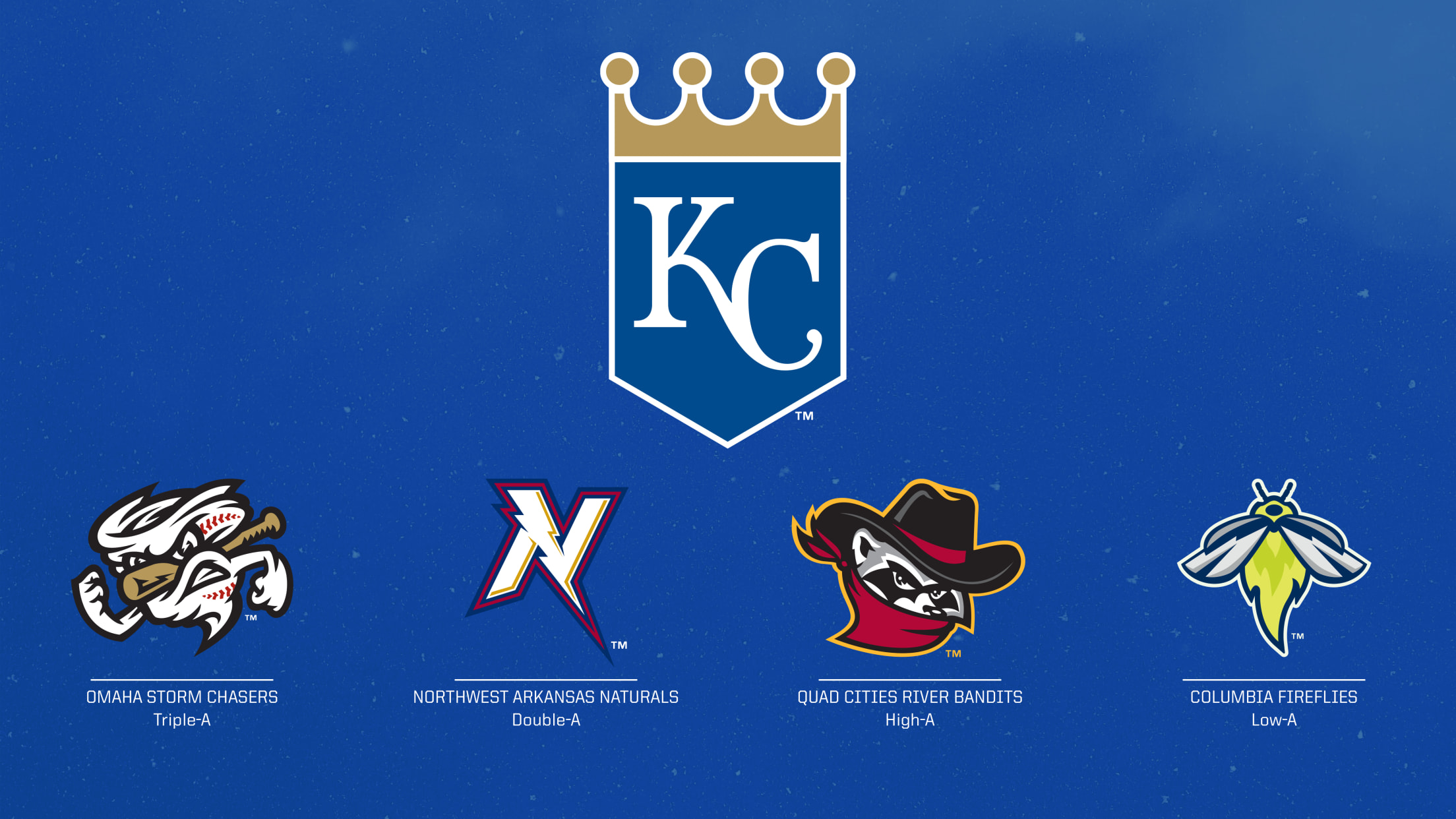 Triple-A: Omaha Storm Chasers – Papillion, Neb. (192 miles to Kauffman Stadium)
Double-A: Northwest Arkansas Naturals – Springdale, Ark. (225 miles)
High-A: Quad Cities River Bandits – Davenport, Iowa (354 miles)
Low-A: Columbia Fireflies – Columbia, S.C. (986 miles)
Dating back to 1969, the Royals have only had one Triple-A affiliate -- and that won't change anytime soon. Northwest Arkansas also remains at its post, but the system welcomes two new clubs into the fold: Quad Cities and Columbia. The River Bandits were previously the Astros' Class A affiliate while the Fireflies remain at the same level but move over from the Mets system.
Minnesota Twins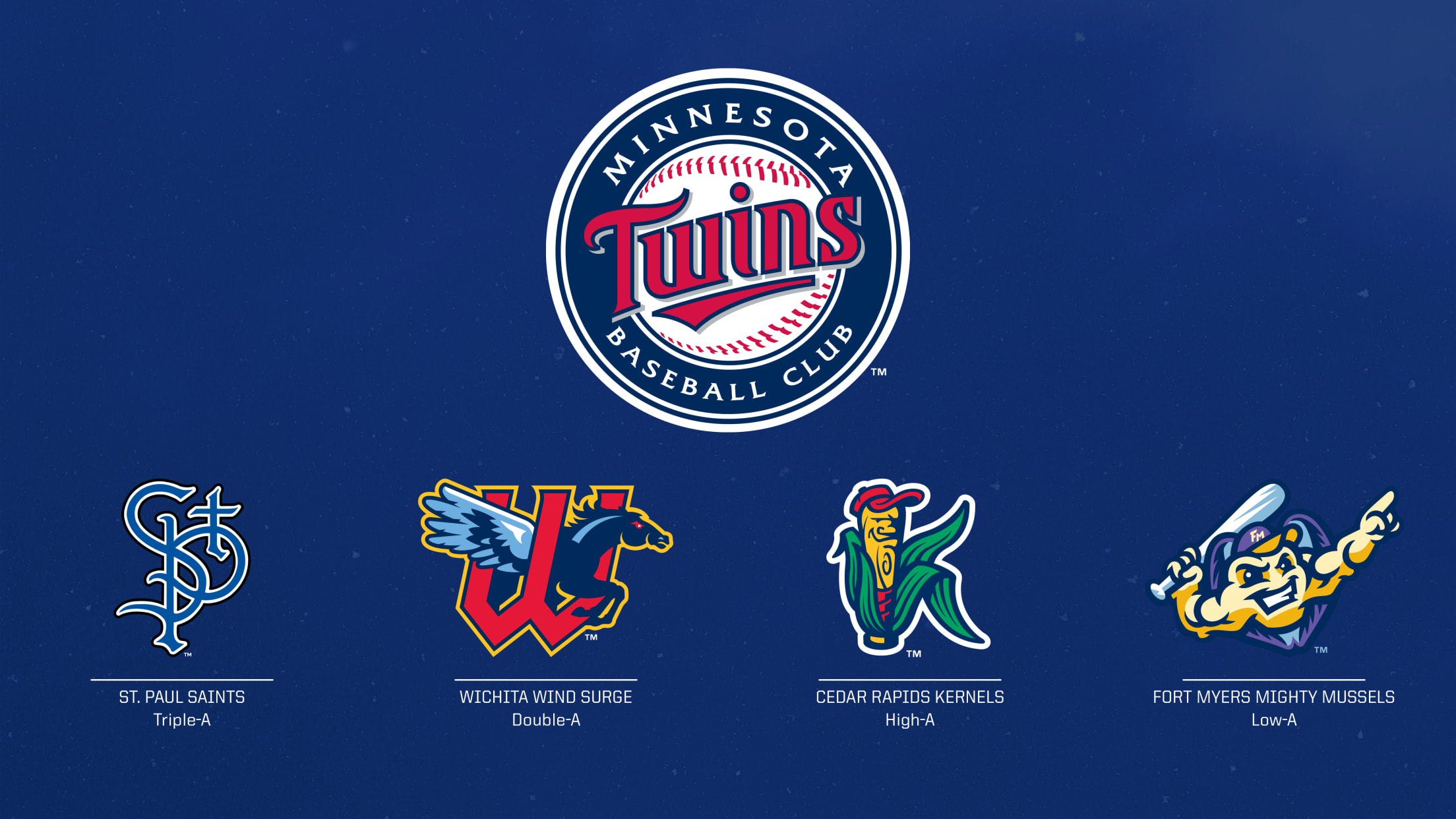 Triple-A: St. Paul Saints – St. Paul, Minn. (10 miles to Target Field)
Double-A: Wichita Wind Surge – Wichita, Kan. (636 miles)
High-A: Cedar Rapids Kernels – Cedar Rapids, Iowa (258 miles)
Low-A: Fort Myers Mighty Mussels – Fort Myers, Fla. (1,716 miles)
Minnesota picked up the closest partner in baseball when St. Paul left the independent American Association to be the Twins' new Triple-A club. Wichita was supposed to open in 2020 as the Marlins' top affiliate but instead will debut at Double-A with a different parent. Cedar Rapids and Fort Myers continue their partnerships with the Twins but swap levels. Fort Myers, which rebranded as the Mighty Mussels after the 2019 season, has been affiliated with the Twins since 1993.