Nelson's Homecoming Grounds Aviators in Aces 4-1 Victory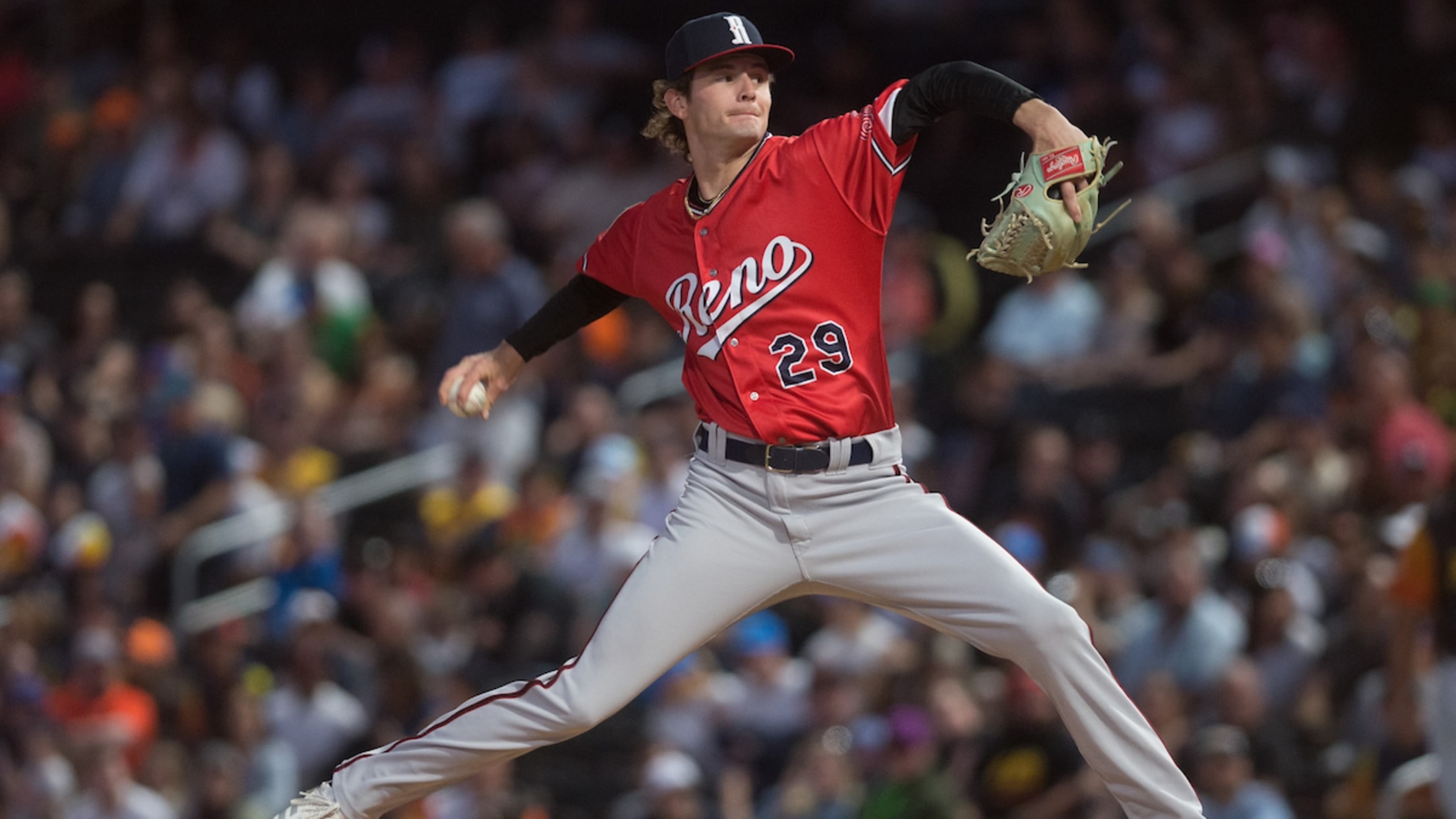 Reno Aces 4, Las Vegas Aviators 1 W: Nelson (8-5) L: Logue (3-4) S: Bukauskas (1) First pitch: 7:06 p.m. PST | Attendance: 8,285 | Time: 2:37 Las Vegas, Nevada – Las Vegas Ballpark Click Here for Video Highlights Next time out: at Las Vegas, 8/3/22 (RNO) RHP Blake Workman
Reno Aces 4, Las Vegas Aviators 1
W: Nelson (8-5) L: Logue (3-4) S: Bukauskas (1)
First pitch: 7:06 p.m. PST | Attendance: 8,285 | Time: 2:37
Las Vegas, Nevada – Las Vegas Ballpark
Click Here for Video Highlights
Next time out: at Las Vegas, 8/3/22
(RNO) RHP Blake Workman (2-0, 6.28 ERA) vs. (LV) LHP LHP JP Sears (0-0, 0.00 ERA)
Las Vegas, Nev. – Ryne Nelson's longest start of the season against his hometown team led the Reno Aces to the 4-2 victory over the Las Vegas Aviators Tuesday night in front of 8,295 fans at Las Vegas Ballpark.
With the victory, Reno now owns an 8-5 record over Las Vegas in the Silver State Diamond Challenge presented by Nevada Donor Network.
Nelson (8-5) collected his sixth road win as the Henderson, Nev. native kept the Aviators in check to the tune of one earned run on five hits, three walks and four strikeouts in a season-high seven innings on the mound.
Another solid start for Ryne Nelson 💯 pic.twitter.com/BdGxJiGlMP

— Reno Aces (@Aces) August 3, 2022
Relievers Keone Kela (H, 1) and J.B. Bukauskas (S, 1) combined to limit the Las Vegas offense over the final two scoreless frames with one hit and one strikeout.
Every Reno hitter reached base in the win as Jake Hager extended his team-leading active hitting streak to eight games with a run-scoring single to left field in the third inning.
Aces Notables:
Stone Garrett: 2-for-4, 1 2B, 2 R.
Grayson Greiner: 2-for-3, 1 2B, 1 R.
Dominic Canzone : 1-for-4, 1 HR (9), 1 RBI, 1 R.
Ryne Nelson : (W, 8-5), 7.0 IP, 1 R/1 ER, 5 H, 3 BB, 4 K's.
The Aces continue their only 12-game road trip of the season with a six-game slate against the Las Vegas Aviators, Triple-A affiliate of the Oakland Athletics, through Sunday, August 7th. Reno's squad will return to Greater Nevada Field for a six-game homestand against Salt Lake, starting Tuesday, August 16. Tickets for the upcoming homestand and the entire 2022 season are available at RenoAces.com or Text 21003.
-- ACES --