Northwest Arkansas Handcuffs Hooks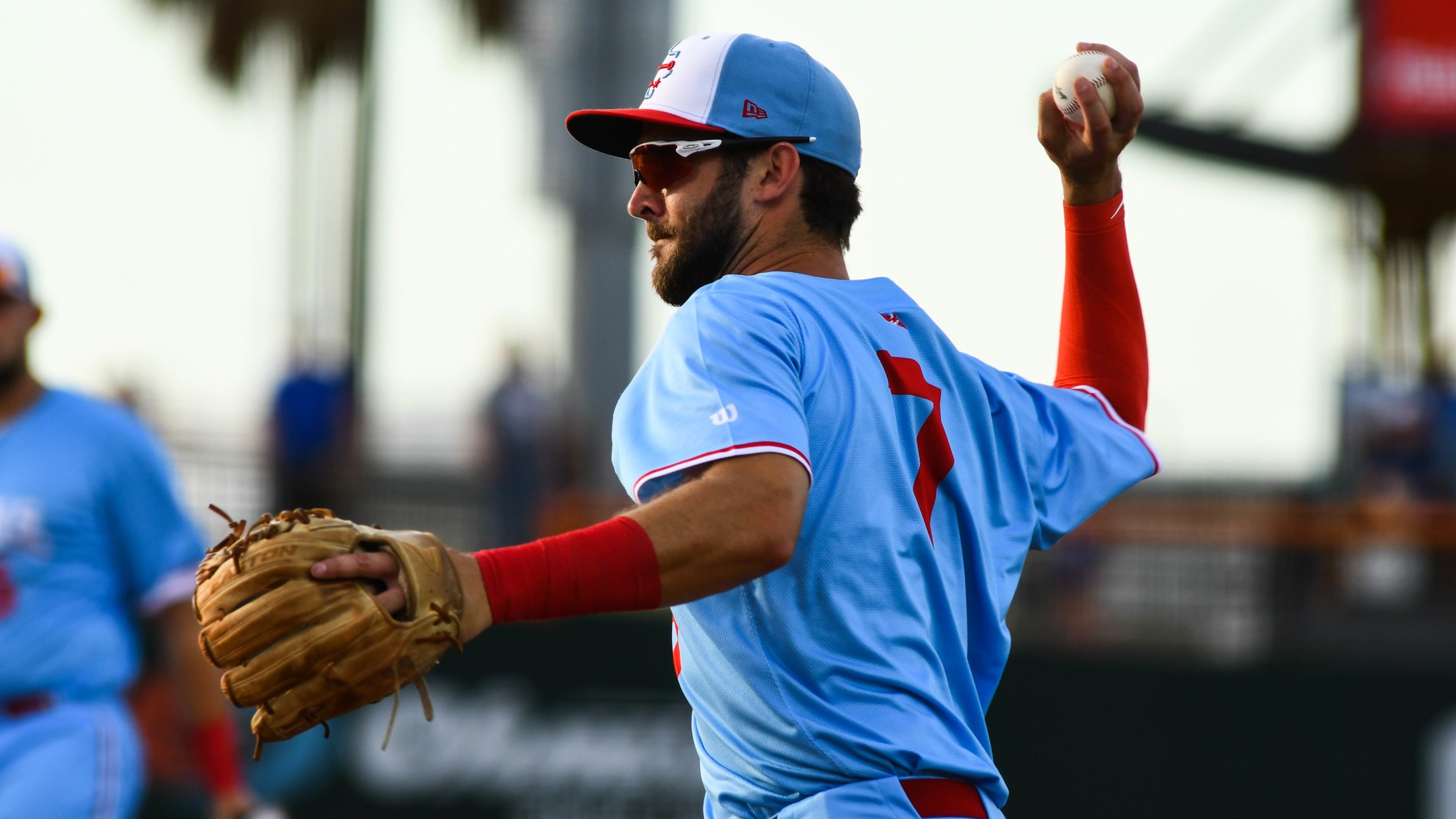 David Hensley recorded three of the five Hooks hits Tuesday night in Springdale, AR. (Charlie Blalock)
SPRINGDALE, AR – Three Naturals hurlers limited Corpus Christi to five hits Tuesday evening, claiming the opener of a six-game series, 3-1, at Arvest Ballpark. The Hooks jumped out to a first-inning lead against Jonathan Heasley. Joe Perez sent a double into right field before scampering home on a two-out
SPRINGDALE, AR – Three Naturals hurlers limited Corpus Christi to five hits Tuesday evening, claiming the opener of a six-game series, 3-1, at Arvest Ballpark.
The Hooks jumped out to a first-inning lead against Jonathan Heasley. Joe Perez sent a double into right field before scampering home on a two-out knock by David Hensley, who recorded three singles on the day.
Heasley responded by dispatching the next 13 batters to finish is five-inning, seven-strikeout performance.
Corpus Christi starter R.J. Freure stranded eight Naturals while hurling four frames of one-run baseball. The marker came in the second on a double play hit into by Jimmy Govern.
The Hooks turned three double plays on the night, and nearly a fourth, but Clay Dungan beat out a would-be twin killing in the sixth to scratch out the go-ahead run against Angel Macuare.
Macuare worked around a two-out free pass in the seventh before surrendering a lead-off home run to Brewer Hicklen in the eighth.
Robert Garcia yielded one hit over two scoreless innings for the victory. Andres Nunez, who logged a 1-2-3 eighth, escaped a no-out, bases-loaded jam in the ninth to pen his third save.
Hitters five thru nine in the Hooks lineup combined to go 0-for-18 against the trio of Heasley, Garcia and Nunez.
Corpus Christi is slated to send Brett Daniels to the mound Wednesday night. First pitch 7:05.