Palm Beach Takes Series Opener Against Daytona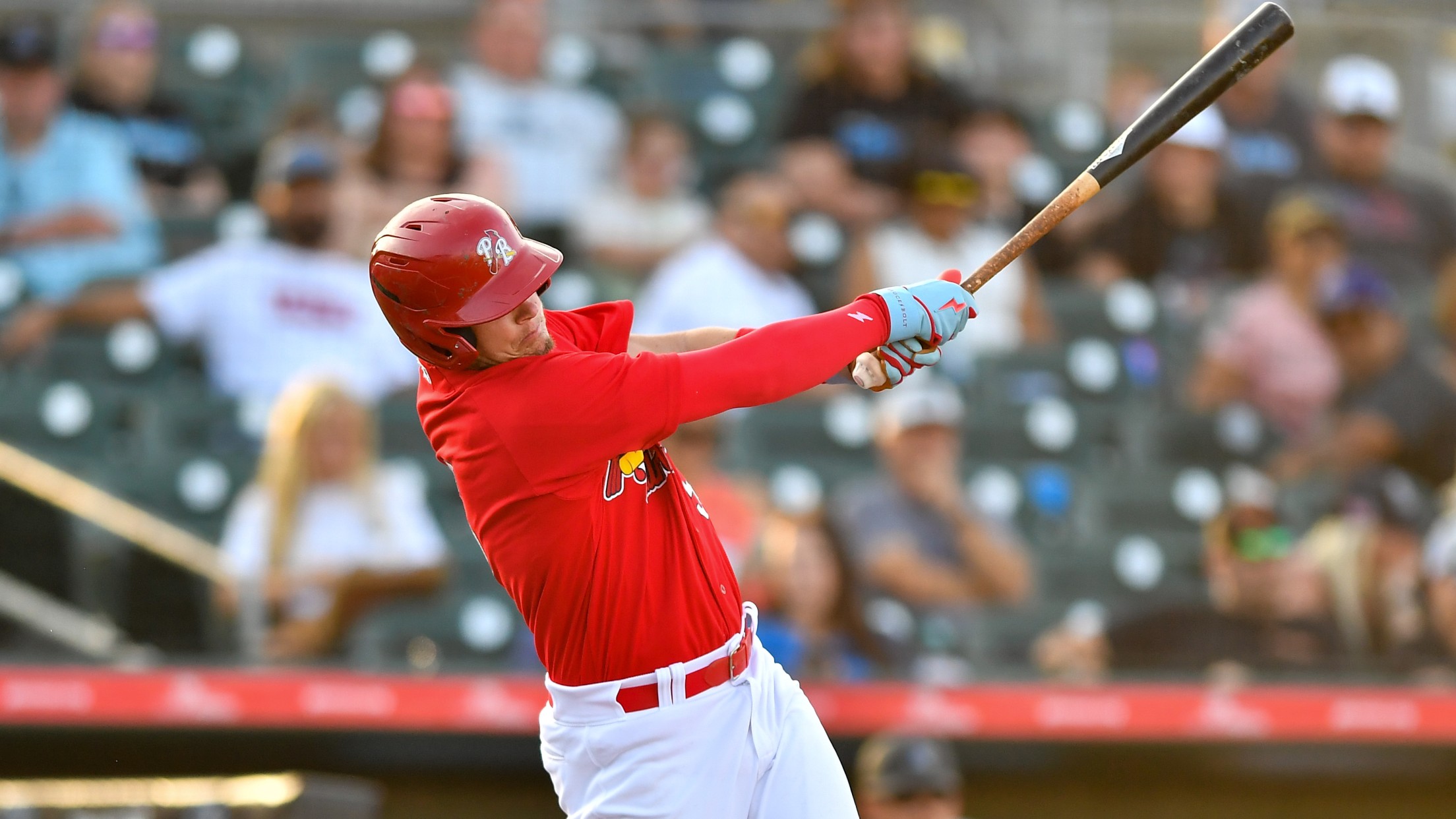 The Palm Beach Cardinals opened their series against the Daytona Tortugas with an offensive showdown, winning 9-5. Pitching for Palm Beach performed well for most of the game. Starter Max Rajcic only pitched four innings but found his rhythm after struggling in the first inning. The Californian allowed three runs
The Palm Beach Cardinals opened their series against the Daytona Tortugas with an offensive showdown, winning 9-5.
Pitching for Palm Beach performed well for most of the game. Starter Max Rajcic only pitched four innings but found his rhythm after struggling in the first inning. The Californian allowed three runs to start the game on a three-run homer. After this, Rajcic allowed no more runs and finished the day with four strikeouts and his first two walks of the season. Angel Cuenca came in next and tossed three solid innings. His only run came from a homer in the sixth inning. Aside from that, the Venezuelan allowed only two other baserunners in his outing, one hit and one walk. Edwin Nunez closed out the game, striking out three over two innings. The righty allowed a run on a double and two wild pitches.
The offense really stood out in the game. The Cardinals combined for 10 walks, three of which came from Chris Rotondo. Michael Curialle and R.J. Yeager continued to stand out, each registering two hits and two RBIs. Curialle had two singles, while Yeager had a single and a two-run triple. Won-Bin Cho also managed a pair of singles but did not produce any runs. All nine of the Palm Beach starters reached base at least once, and Cho is the only player to not have a run or RBI.
The Cardinals also showed off their baserunning savvy with a pair of stolen bases, as well as taking advantage of a handful of wild pitches and passed balls to create additional run support.
Palm Beach and Daytona will face off again on May 3rd at 6:30 pm. It will be a Silver Sluggers night at Roger Dean Chevrolet Stadium, with baseball bingo and some fun prizes. Tickets can be found here.