Palm Beach Wins on 10th Inning Walk-off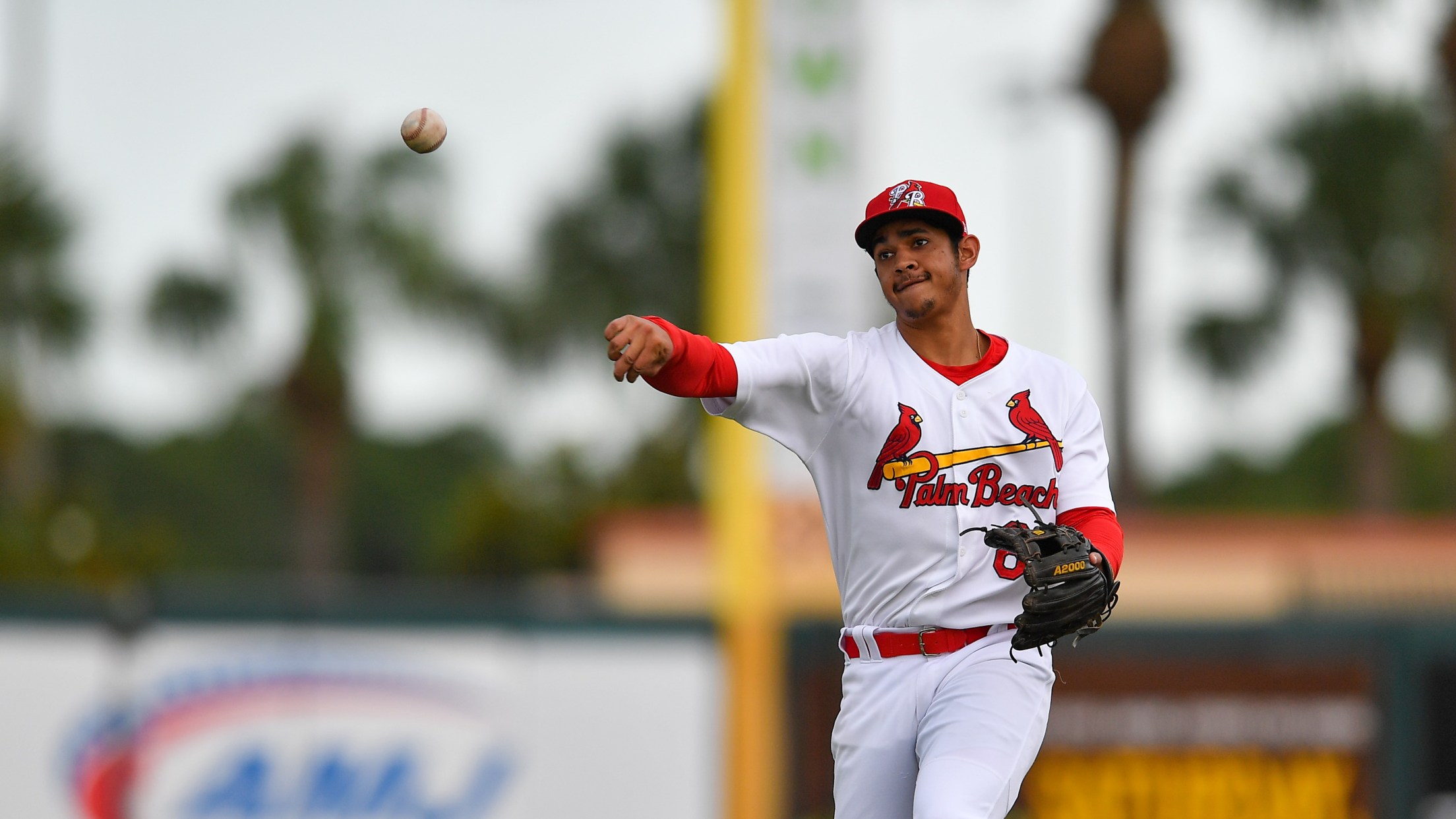 Fighting both the rain and the Daytona Tortugas, the Palm Beach Cardinals erased a one-run deficit in the bottom of the 10th inning to win at Roger Dean Chevrolet Stadium on Thursday night. Jeremy Rivas singled to center field with one out and runners on second and third base, after
Fighting both the rain and the Daytona Tortugas, the Palm Beach Cardinals erased a one-run deficit in the bottom of the 10th inning to win at Roger Dean Chevrolet Stadium on Thursday night.
Jeremy Rivas singled to center field with one out and runners on second and third base, after Matt Chamberlain got himself and the frame's automatic baserunner Patrick Romeri into scoring position via a ground-rule double. Both runners scored off the bat of Rivas, and the Beach Birds were able to answer the Tortuga run in the top of the inning.
Jeremy Rivas ends it in the 10th!

Trialing in extra innings, our shortstop knocks in a pair of runs and we prevail 3-2! pic.twitter.com/hLwTgCis7S

— Palm Beach Cardinals (@GoPBCardinals) July 1, 2022
It was Romeri who also opened the scoring on an RBI single in the fourth to drive in Elijah Cabell. The Tortugas run to tie the game came in the sixth, on a Yassel Pino RBI single.
Carlos Guarate struck out four in his five-inning shutout start for Palm Beach. Jose Moreno allowed a run out of the bullpen before Gustavo Rodriguez took his first win of the season by pitching the ninth and 10th.
The game's start was delayed 30 minutes due to showers in the vicinity, before lighting would once again stop the game at 7:16 in the top of the second inning. Play would resume at 7:53.
With the win, Palm Beach gets back to .500, at 35-35 overall and 5-1 in the second half of the Florida State League season.
Palm Beach sees Daytona Friday night for Game 4 of this six-game series. It will be movie night at the ballpark, with a postgame screening of Spiderman: No Way Home on the outfield Dean Screens!
For Thursday's final box score, click here.