Perez's Timely Grand Slam Lifts Tourists in Rain Shortened Game
Asheville Wins Fifth Straight, 9-7, in a Six Inning Contest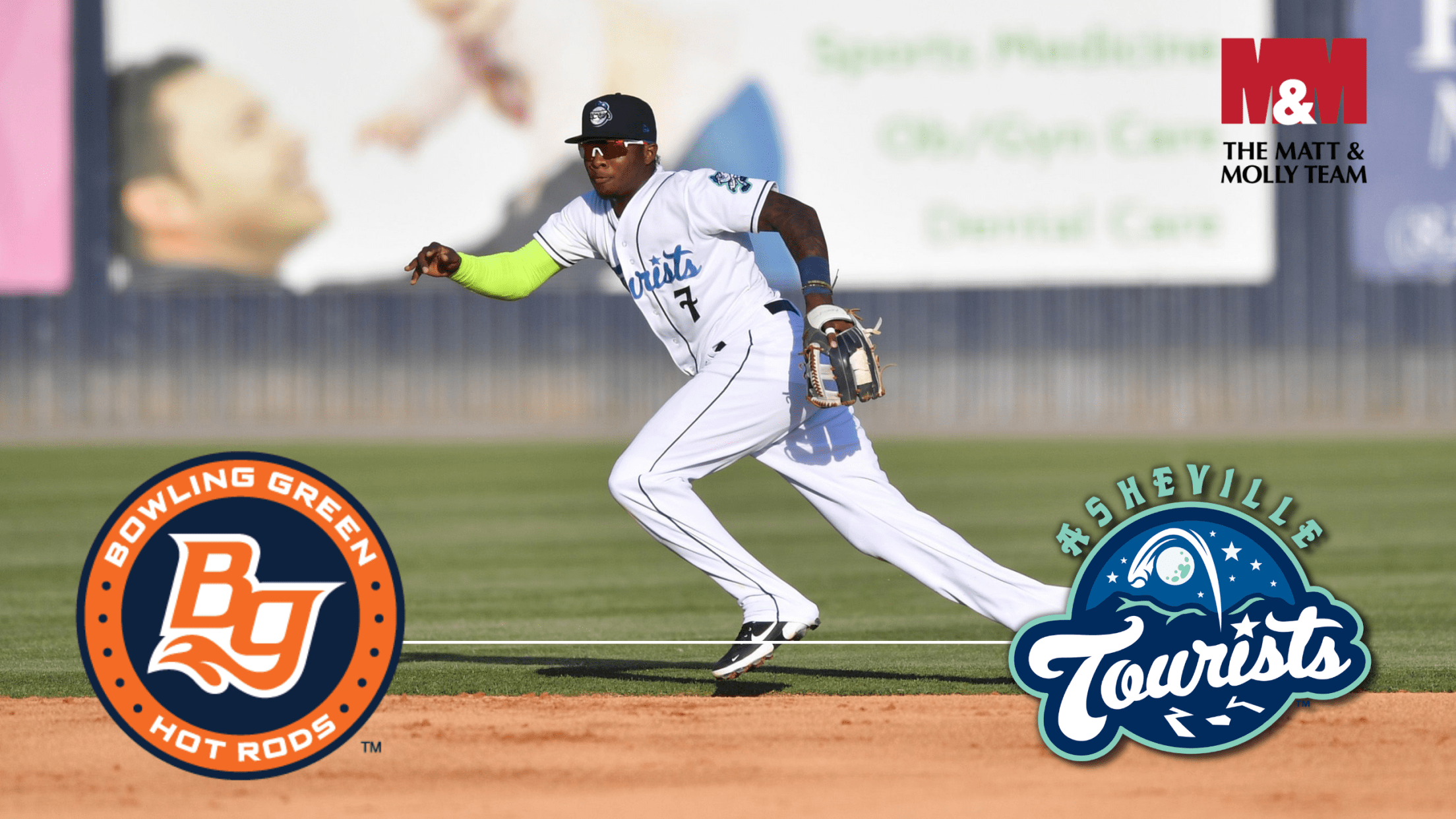 ASHEVILLE- The weather gave the Asheville Tourists an assist on Friday night when the rain came pouring down at the end of the sixth inning. At that time, the Tourists led the Bowling Green Hot Rods by a score of 9-7. The rain did not let up and Asheville claimed
ASHEVILLE- The weather gave the Asheville Tourists an assist on Friday night when the rain came pouring down at the end of the sixth inning. At that time, the Tourists led the Bowling Green Hot Rods by a score of 9-7. The rain did not let up and Asheville claimed a 9-7 victory in what resulted in a six-inning official game.
Joe Perez, playing in just his third game with the Tourists, made his mark with a go-ahead Grand Slam in the bottom of the fifth inning. The designated hitter connected with a two-out, bases clearing bomb to right field that gave the Tourists their first lead of the game at 7-6. The Hot Rods tied the score in the top of the sixth on a Grant Witherspoon Home Run.
Right before the rain hit, the Tourists received a go-ahead RBI single from Alex McKenna followed by a sacrifice fly from Enmanuel Valdez to secure the final margin of victory. It was another come-from-behind win for the Tourists who trailed by three runs at two different points in the game.
Bowling Green jumped out to a 3-0 lead in the top of the second. Scott Schreiber hit a lead-off Home Run in the bottom half, Scott's fifth of the season, to put the Tourists on the board. Later in the inning, Perez and Luis Santana hit RBI doubles to tie the game at three.
The Hot Rods plated a run in each of the next three innings to go back in front 6-3; however, Perez's Grand Slam was the difference maker.
The Tourists now sit atop the High-A East League's Southern division by themselves. The win streak has reached a season-high five games and the Tourists are now 8-2 on the homestand.