ValleyCats Swept by Boulders in Weekend Finale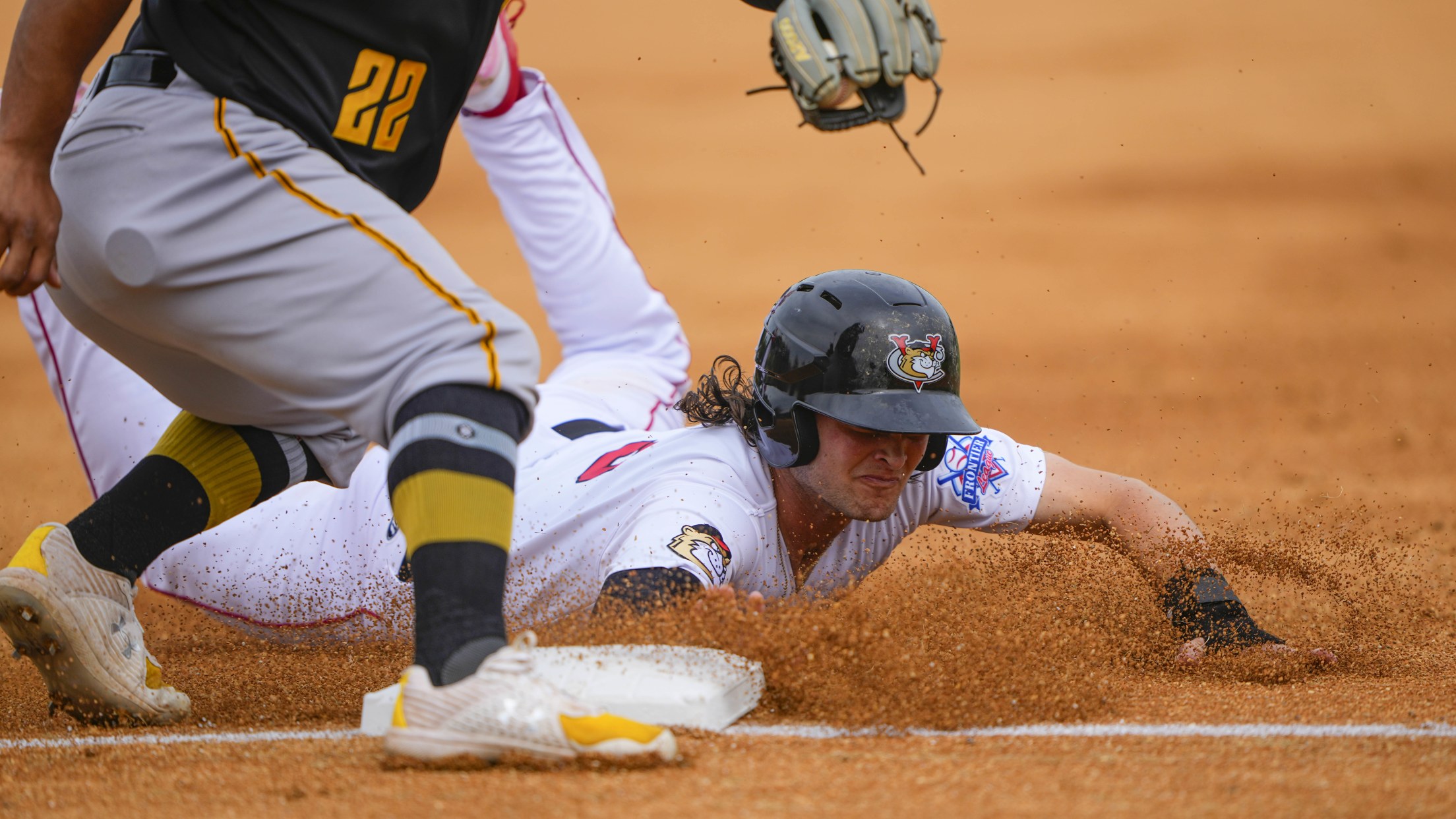 POMONA, NY - The ValleyCats entered Sunday's Father's Day matinee at Clover Stadium in Pomona, NY in danger of being swept in the weekend matchup with the Boulders. The Boulders took the field in a powder blue alternate, while the 'Cats opted to wear the team's 20th season jerseys, a
POMONA, NY - The ValleyCats entered Sunday's Father's Day matinee at Clover Stadium in Pomona, NY in danger of being swept in the weekend matchup with the Boulders. The Boulders took the field in a powder blue alternate, while the 'Cats opted to wear the team's 20th season jerseys, a black jersey featuring the 20th season logo, the Tri-City wordmark, and a sublimation of Joseph L. Bruno Stadium. These jerseys will be auctioned off at the end of the season via LiveSource to benefit Make-A-Wish of Northeastern New York.
The 'Cats sent Aneudy Acosta to the hill in the bottom of the first with a two run lead after two stolen bases and an RBI double from Juan Santana. The lead would be surrendered in the second on a 3-run Boulders bottom of the frame, before being reclaimed in the next inning on another RBI double by Juan Santana and an RBI single by Carson McCusker.
The 4-3 lead would be the last lead of the night for Tri-City in a night where the pitching staff would surrender 15 earned runs on nine hits. Despite six errors from the New York Boulders defense, Tri-City was not able to bridge the gap and secure a win in the series finale.
A bright spot for the 'Cats would be shortstop Pavin Parks, who continued his red-hot performance at the plate with a 3-for-5, 2 RBI performance, his third multi-hit game this week. Brantley Bell, Juan Santana, and Carson McCusker would also record multi-hit games in the loss.
FINAL | NEW YORK (18-15) 15 TRI-CITY (15-17) 12
W: Andrew Hammond (2-0)
L: Aneudy Acosta (0-1)
The 'Cats are back at home for a six-game homestand this week, welcoming the Trois-Rivieres Aigles and Empire State Greys to town. Homestand highlights include Kumar Rocker's next start on Wednesday, June 22 as Los Puentes de Tri-City, presented by NY's 529 College Savings Program, return to the field, and SouthPaw's Birthday Celebration on Sunday, June 26, CAP COM FCU's Kids in Free Night (call for tickets). Get your tickets today by calling 518-629-CATS, visiting the team's box office, or logging on to tcvalleycats.com.