Redbirds Edge Bulls 5-4
Raley & Mastrobuoni go deep in series finale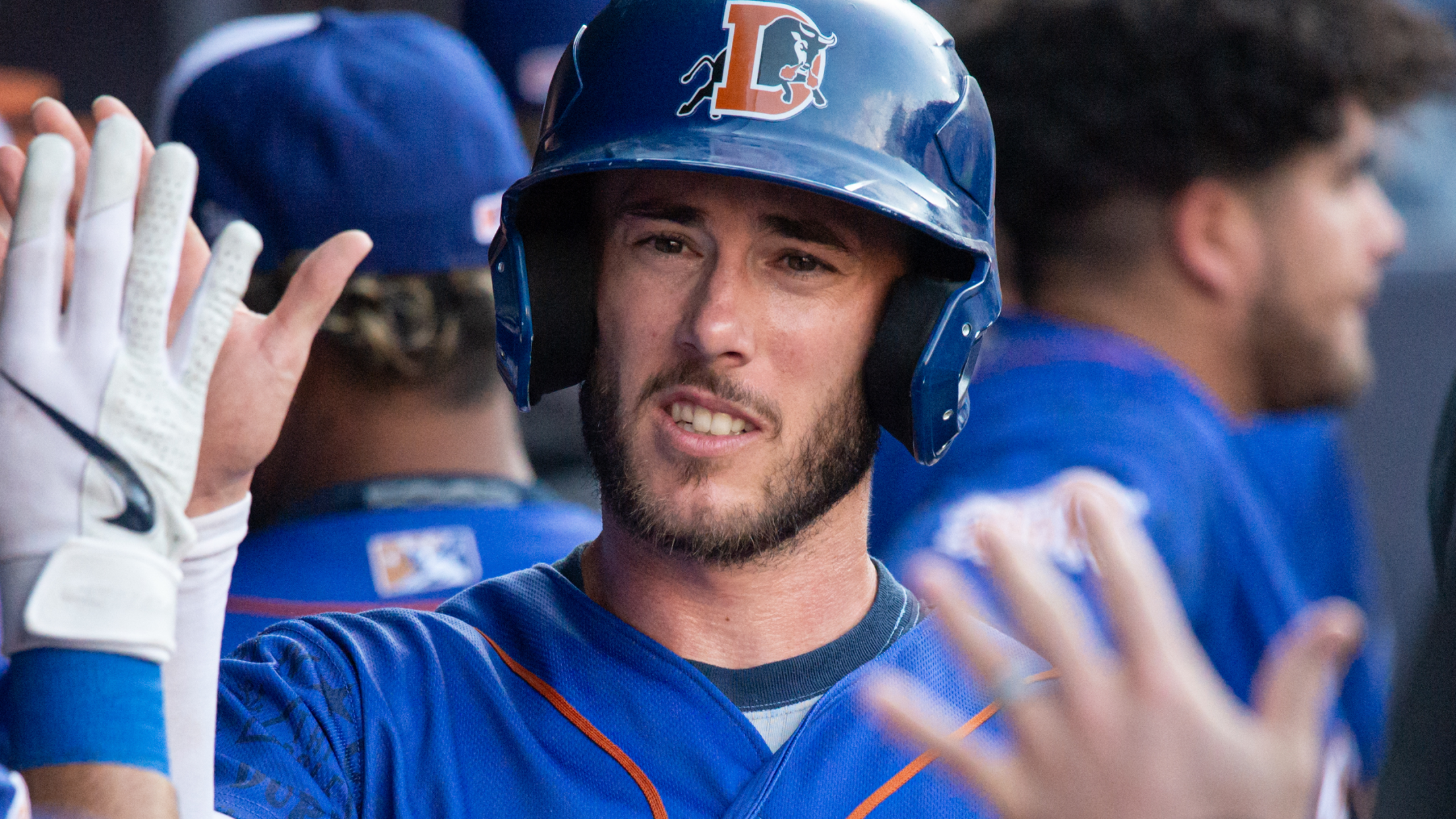 Bulls first baseman Luke Raley and shortstop Miles Mastrobuoni both bash two-run home runs, however Redbirds shortstop Paul DeJong went deep for the third time in two games, driving in three runs in Memphis' 5-4 win over Durham on Sunday afternoon at AutoZone Park. DeJong got the Redbirds on the
Bulls first baseman Luke Raley and shortstop Miles Mastrobuoni both bash two-run home runs, however Redbirds shortstop Paul DeJong went deep for the third time in two games, driving in three runs in Memphis' 5-4 win over Durham on Sunday afternoon at AutoZone Park.
DeJong got the Redbirds on the board first with a sacrifice fly in the opening frame, before his two-run blast punctuated a three-run third, putting Memphis ahead 4-0. One inning later, Redbirds 3B Cory Spangenber then crushed a solo homer to make it 5-0 before the Bulls began their power surge.
Raley ripped a two-run shot to left-center in the sixth to narrow Durham's deficit to 5-2, prior to Mastrobuoni mashing his two-run blast in the eighth to make it a one-run game. The bulls were unable to complete their comeback effort, however, with the Redbirds earning a series victory with Sunday's win.
DeJong (2-3, R, HR, 3 RBI) and CF Ben DeLuzio (2-3, 2 R, BB) each posted two knocks for Memphis, with Bulls CF Cal Stevenson (2-3, R) adding a multi-hit effort of his own. Going back to their last 37 games, Durham has gone deep in all but five of those contests, totaling 60 longballs in that span.
Redbirds starter Connor Thomas (6.0 IP, 5 H, 2 R, 2 ER, 0 BB, 5 K) earned the win with a quality outing, while reliever Junior Fernandez (1.0 IP, 2 K) notched his fourth save. Bulls southpaw Ryan Yarbrough (5.0 IP, 4 H, 5 R, 5 ER, BB, 3 K) suffered the defeat, with the bullpen duo of Chris Mazza (2.1 IP, 3 H, 4 K) and Javy Guerra (0.2 IP, K) combining for the final three scoreless frames.
Following a league-wide off day on Monday, the Bulls return to Durham Bulls Athletic Park on Tuesday, June 14 to start a six-game home series versus the Louisville Bats, the Triple-A affiliate of the Cincinnati Reds. First pitch of that series' opener is set for 6:35pm.
Tickets for that game and all remaining 2022 home dates can be purchased at DurhamBulls.com/tickets.