Rough Ending Dooms Travs
Travs have lost four consecutive games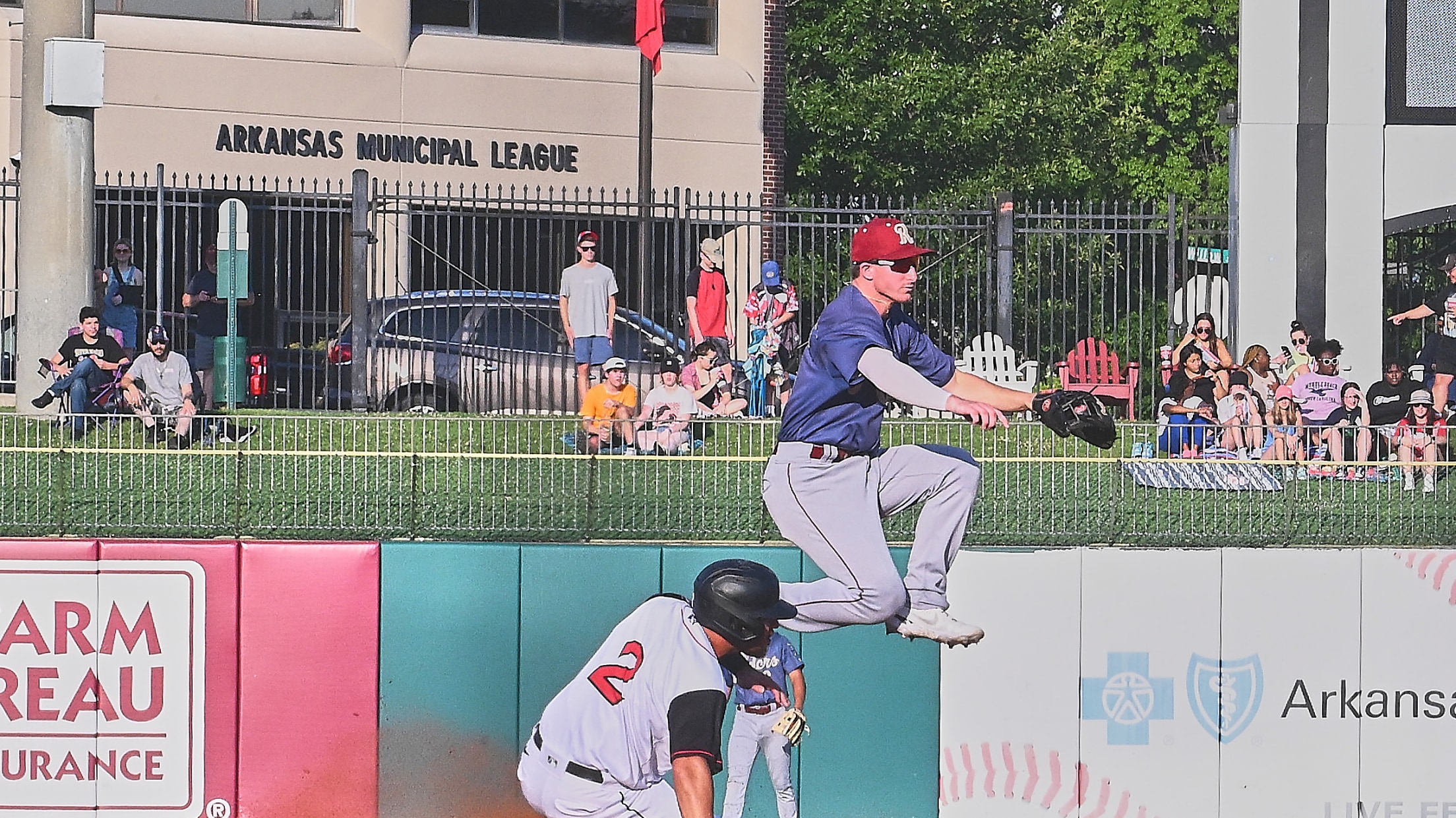 (Mark Wagner)
North Little Rock, AR—The Arkansas Travelers dropped a heartbreaker to the Frisco RoughRiders on Wednesday night falling 3-2. With the loss the Travs were eliminated from first half playoff contention in the Texas League North. The game ended with Jake Scheiner, the potential tying run being thrown out at the
North Little Rock, AR—The Arkansas Travelers dropped a heartbreaker to the Frisco RoughRiders on Wednesday night falling 3-2. With the loss the Travs were eliminated from first half playoff contention in the Texas League North. The game ended with Jake Scheiner, the potential tying run being thrown out at the plate on a base hit to centerfielder J.P. Martinez. Arkansas had numerous baserunners throughout the night, stranding 12 men on base and not scoring until the eighth inning.
Moments That Mattered
* Frisco's Sandro Fabian provided the first runs of the game on a controversial two-run home run down the left field line in the seventh inning. Travs manager Collin Cowgill argued the call vehemently but to no avail.
* Jake Anchia tied the game with a clutch two out, two-run double in the bottom of the eighth.
Notable Travs Performances
* RF Jack Larsen: 3-5, run, 2B
* C Jake Anchia: 2-4, 2B, 2 RBI
News and Notes
* Arkansas was eliminated from the chase for the first half playoff spot in the Texas League North Division.
* The Travs out hit Frisco 11-3.
Up Next
The series continues on Thursday night with right-hander Taylor Dollard (5-2, 0.93) on the hill against lefty Cody Bradford (5-3, 6.06). First pitch is at 6:35 for a $3 Thursday. The game will also be broadcast on 93.3 The Fish, the First Pitch App and milb.tv.