San Antonio Missions 2023 Schedule Announced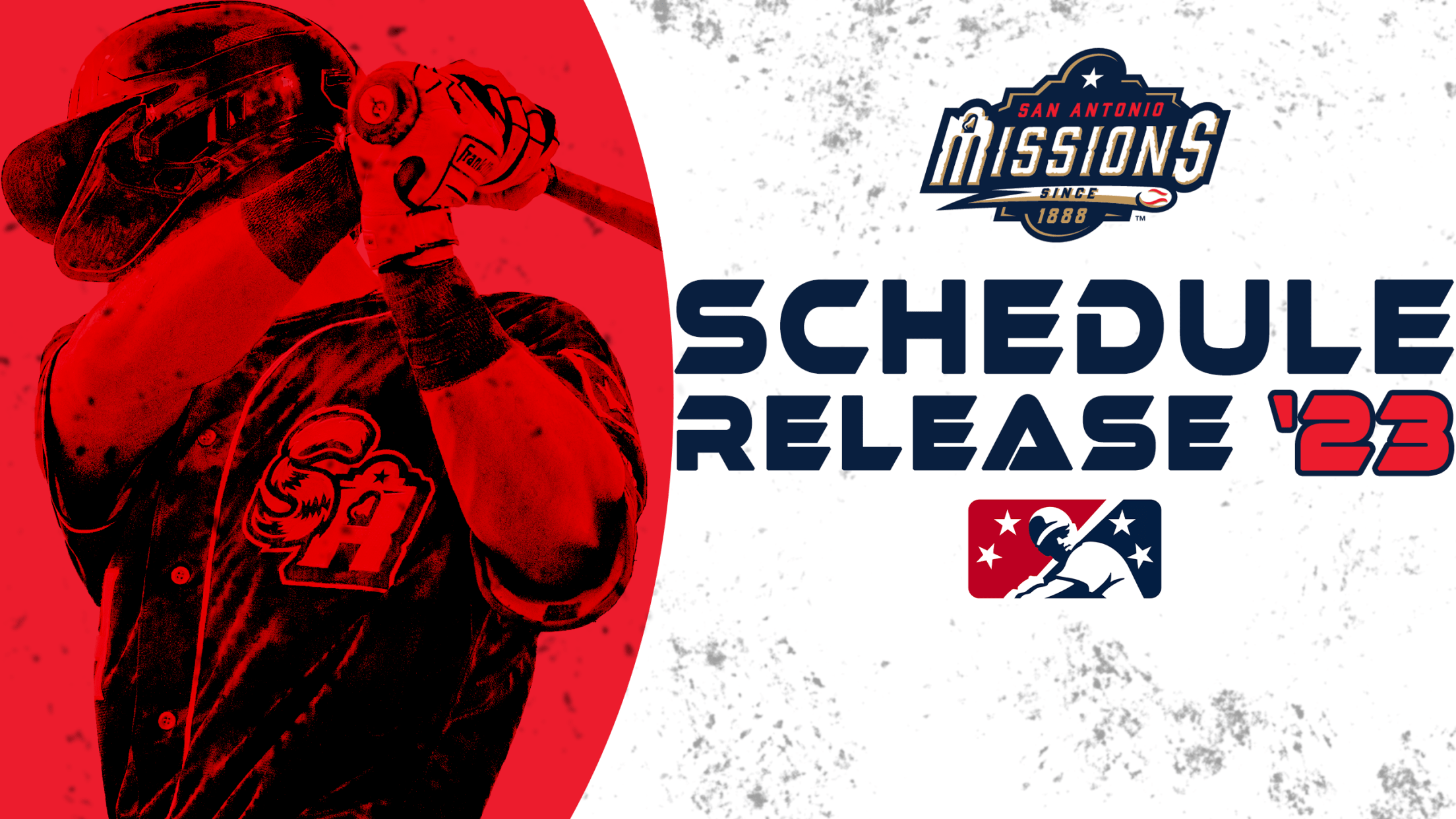 \Home Opener Scheduled for Tuesday, April 11th vs. Frisco
SAN ANTONIO – The San Antonio Missions Baseball Club announced its schedule today for the 2023 regular season. The home opener is currently scheduled for Tuesday, April 11th against the Frisco Roughriders. Opening day for the Missions will take place
_Home Opener Scheduled for Tuesday, April 11th vs. Frisco _
SAN ANTONIO – The San Antonio Missions Baseball Club announced its schedule today for the 2023 regular season. The home opener is currently scheduled for Tuesday, April 11th against the Frisco Roughriders. Opening day for the Missions will take place on Thursday, April 6th on the road against the Tulsa Drillers.
The 2023 season will consist of 138 games including 69 home games. The majority of the season will see the clubs participating in a six-game series beginning on Tuesday and ending on Sunday. Monday will continue to serve primarily as an off-day or travel day. The opening series against Tulsa will be a three-game series from April 6th until April 8th.
The Missions will play all nine members of the Texas League across the North and South Divisions. The club is currently scheduled to play 24 games against Corpus Christi, Frisco, and Midland while playing 18 games against Amarillo. Each of these clubs will play 12 games at Nelson Wolff Stadium throughout the season.
In the South Division, San Antonio is currently scheduled to play 12 games against Springfield and Wichita. The Missions will play nine games against Tulsa and Northwest Arkansas. The team is scheduled for a six-game series against Arkansas. All nine games against Northwest Arkansas will be at Wolff Stadium while Springfield and Wichita will each have a six-game series in San Antonio. Tulsa and Arkansas are the only two teams not scheduled to play San Antonio at Wolff Stadium next season.
The 2023 regular season is currently scheduled to conclude on Sunday, September 17th. The Missions will host Springfield for the final six-game series beginning on Tuesday, September 12th.
The official game times and promotional schedule will be announced at a later date. The schedule can be viewed here: https://bit.ly/3cvqMzL.
The San Antonio Missions are the Double-A affiliate for the San Diego Padres. This is the 120th professional season for the San Antonio Missions. Postseason tickets for September 22nd are available now and can be purchased online or at the 1st Base Box Office. Season seat memberships are available now. For more information call 210-675-PARK (7275) or visit samissions.com.