SeaWolves Drop Third Straight in Richmond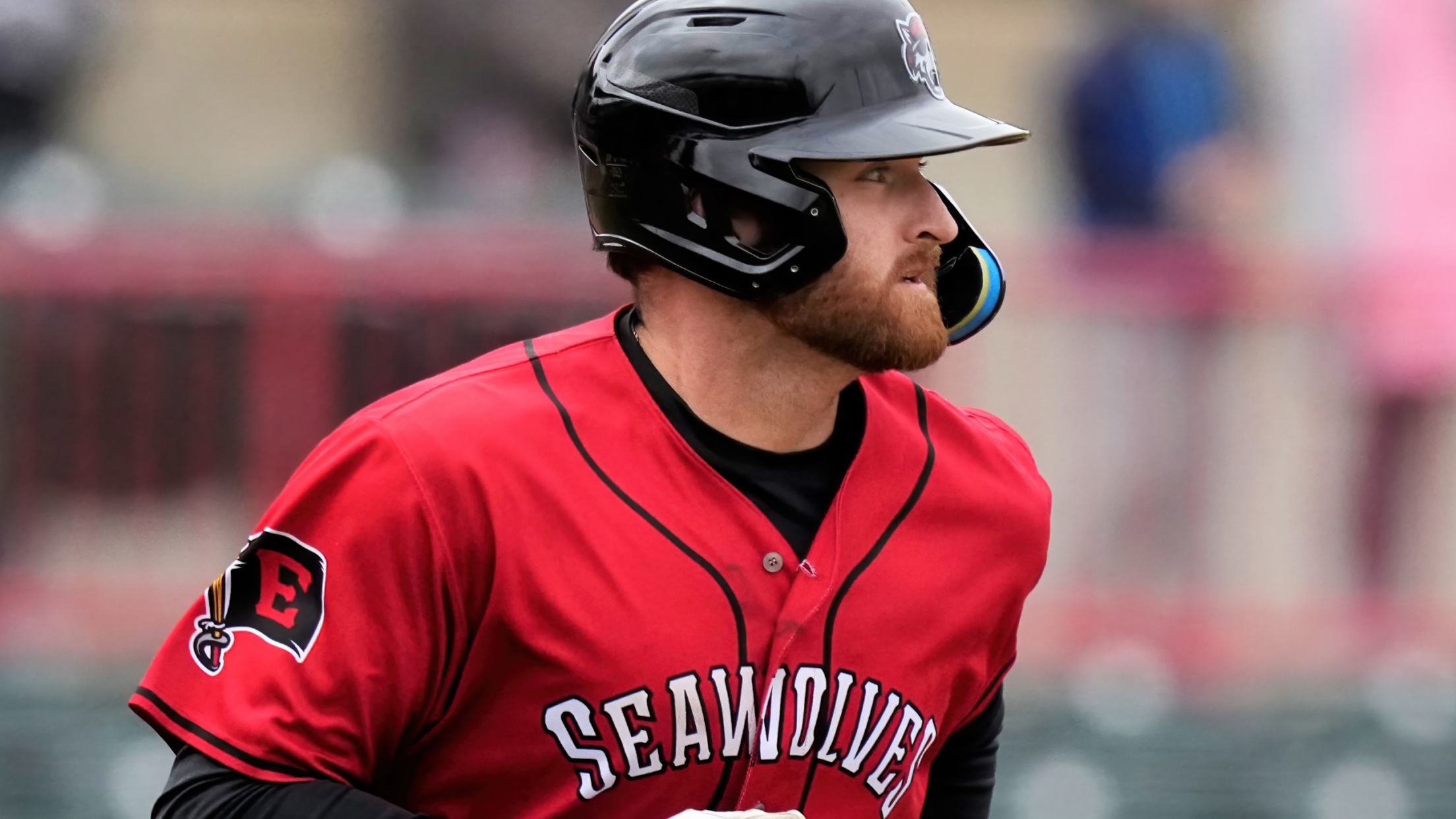 (Mike Godlewski Photography)
The Richmond Flying Squirrels used the long ball on Thursday night as they sent the SeaWolves to a third straight loss by a 6-3 final at The Diamond. Richmond jumped ahead in the bottom of the first against Erie starter Markus Solbach. Mike Gigliotti led off with a walk. Brett
The Richmond Flying Squirrels used the long ball on Thursday night as they sent the SeaWolves to a third straight loss by a 6-3 final at The Diamond.
Richmond jumped ahead in the bottom of the first against Erie starter Markus Solbach. Mike Gigliotti led off with a walk. Brett Auerbach blooped a single to right and on an errant throw from Kerry Carpenter, Gigliotti scored and Auerbach got to second. Auerbach later scored on a Frankie Tostado groundout for a 2-0 Squirrels advantage.
The Squirrels added to their lead in the next two innings via the long ball. In the second, it was a two-out solo shot for Gigliotti and in the third, Wilson led off with a solo home run to left to make it 4-0.
Erie got back in the game in the top of the fourth, snapping a string of 14 consecutive scoreless innings. Andre Lipcius led off with his team-leading 38th walk. Quincy Nieporte followed with a mammoth two-run home run to left, his 13th. Dane Myers followed it up with a solo home run to right to close the deficit to one at 4-3.
Richmond went back ahead by two in the last of the fourth when Armani Smith homered to right, his first of the season.
The Squirrels added final run in the sixth, taking a 6-3 lead when Sean Roby homered to left off of Adam Wolf.
Squirrels reliever Blake Rivera (4-1) earned the win tossing two scoreless innings in relief of Harrison.
Solbach (0-4) took the loss allowing a season-high five runs on five hits with two walks and two strikeouts in four innings.
The SeaWolves have lost three straight games for the first time all season and have lost their last eight games at The Diamond.