SeaWolves Explode in the Fifth, Down Ducks 11-8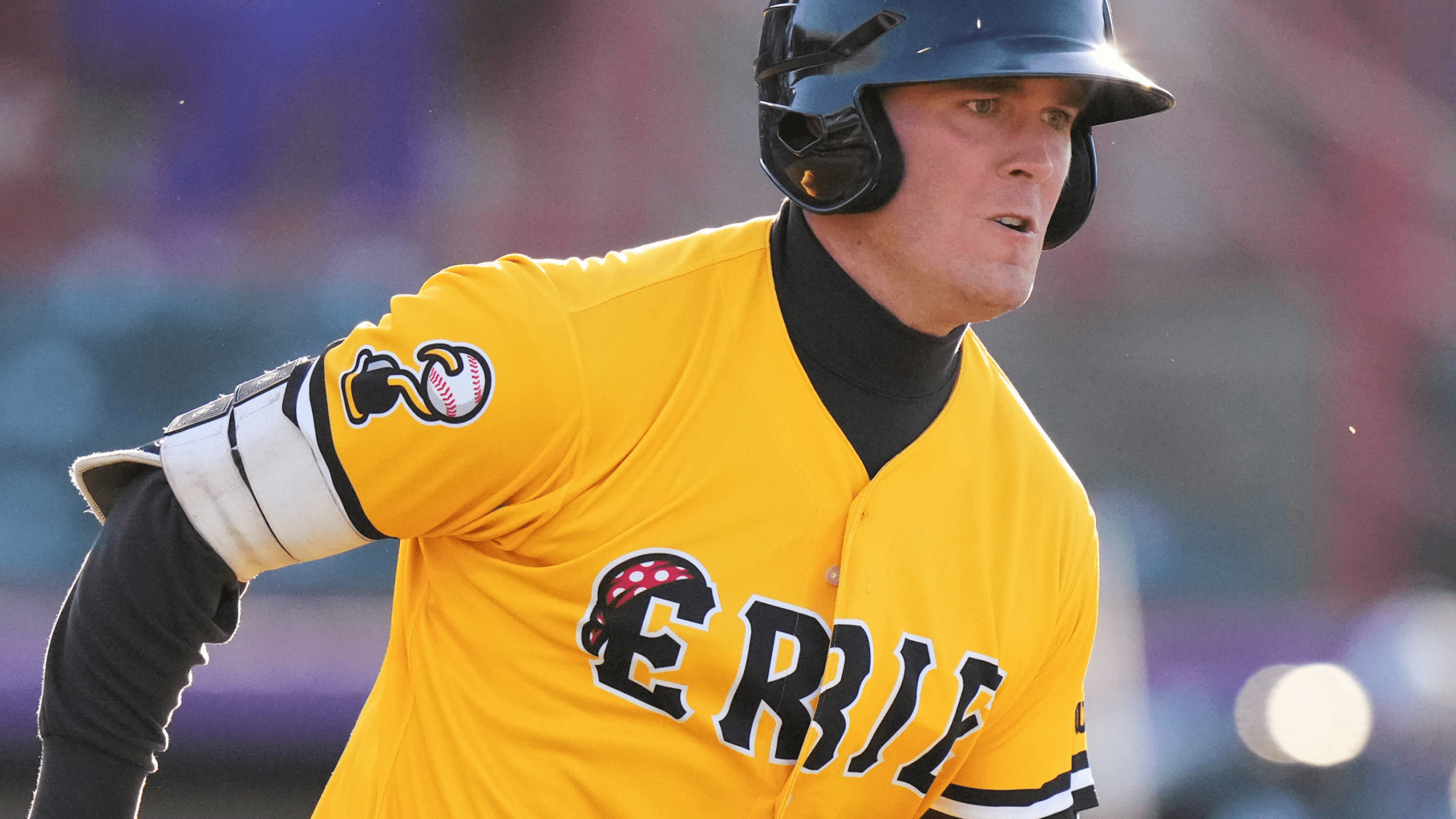 (Mike Godlewski Photograpy)
The SeaWolves snapped a two-game skid with an offensive explosion on Wednesday night at Canal Park as they took down the Akron RubberDucks, 11-8. The SeaWolves took the lead in the top of the first against Akron starer Jaime Arias. Kerry Carpenter and Andre Lipcius each singled and Quincy Nieporte
The SeaWolves snapped a two-game skid with an offensive explosion on Wednesday night at Canal Park as they took down the Akron RubberDucks, 11-8.
The SeaWolves took the lead in the top of the first against Akron starer Jaime Arias. Kerry Carpenter and Andre Lipcius each singled and Quincy Nieporte walked to load the bases with two outs. Gage Workman doubled to the opposite-field, scoring a pair for a two-run advantage.
Akron got on the board in the bottom of the third against Erie starter Garrett Hill when Jose Tena homered to center with two outs, making it a one-run game.
The Erie offense then exploded in the top of the fifth, sending 13 to the plate and scoring nine times. The 'Wolves loaded the bases on a Jake Holton hit by pitch and back-to-back singles from Andrew Navigato and Parker Meadows. Dillon Dingler singled to right, scoring Navigato for a 3-1 lead. Carpenter then unloaded on a grand slam for a 7-1 lead. The home run for Carpenter was his sixth. Akron then summoned Nick Gallagher from the bullpen. Gallagher walked Lipcius and gave up a double to Nieporte putting runners on second and third for Workman. Workman doubled home both baserunners for a 9-1 lead. Erie added two more runs on a Navigato base hit and a Meadows sacrifice fly making it 11-1.
In the last of the sixth, Tena grounded to second and reached on a Lipcius error and that was the end of the day for Hill who worked five-plus. Joe Navilhon came in from the pen and struck out the first batter he faced before giving up a base hit to George Valera and a home run to Will Brennan, cutting the Erie lead to 11-4.
Akron again trimmed the Erie lead in the seventh. Micah Pries led off with a solo home run to right making it 11-5. Navilhon gave up a one-out double to Victor Nova and then retired Tena for the final batter of his outing. The 'Wolves went with Bubba Derby next who surrendered an RBI triple to Julian Escobedo to make it a five-run game. Valera and Brennan would follow with RBI hits and the 10-run Erie lead was trimmed to just three at 11-8.
Erie then turned to reliever Brendan White in the eighth. White would shut down the Ducks, retiring all six batters he faced over the final two innings of the game to earn his second save.
Hill (2-0) earned the win allowing two runs, one earned, on three hits with no walks and four strikeouts in five-plus innings of work. Hill has not issued a walk in consecutive starts.
Arias (0-1) took the loss for Akron allowing seven runs on eight hits with a walk and three strikeouts.
Notes:
The SeaWolves did not issue a walk in the win. It came after walking a season-high nine hitters on Tuesday night.

Kerry Carpenter extended his hitting streak to five straight games. He has collected 12 hits over that span including three, three-hit games.

The 11 runs was one shy of tying a season-high for Erie.