Stouffer's Honors Minor League Baseball CommUNITY Heroes; August Nominees Announced
Stouffer's and Minor League Baseball have teamed up to honor local CommUNITY Heroes who have gone above and beyond to serve their communities across the country this year. Each month this season, 15 Minor League Baseball teams will select and honor a CommUNITY hero from their market. These 75 individuals
Stouffer's and Minor League Baseball have teamed up to honor local CommUNITY Heroes who have gone above and beyond to serve their communities across the country this year.
Each month this season, 15 Minor League Baseball teams will select and honor a CommUNITY hero from their market. These 75 individuals will be honored for their commitment to their community and their support of the three core pillars CommUNITY Heroes program: Service, Disability, and Sustainability.
Here is a look at the 15 CommUNITY Heroes selected for August:
Lenny Kunka (Akron RubberDucks), Police Officer, Kent, Ohio
Officer Kunka, a five-year veteran of the Kent Police Department, was one of two Kent PD officers recently shot while responding to a home invasion call. Thankfully, Officer Kunka, and his partner Officer Kyle Auckland, a July CommUNITY Hero, were wearing their vests and survived the shootings. Kent police Lt. Michael Lewis said in a news release, "We could not be prouder of these courageous and heroic officers, Officer Lenny Kunka and Officer Kyle Auckland."
Amber Smith (Altoona Curve), Program Director, Mountain Lion Backpack Program
Amber leads the Mountain Lion Backpack Program, which feeds an average of 1,000 Altoona Area Elementary school children each week. The program provides students with backpacks of food every Friday for 32 weeks of the school year. The backpacks contain food items for breakfast, lunch, dinner, snacks and drink for over the weekend.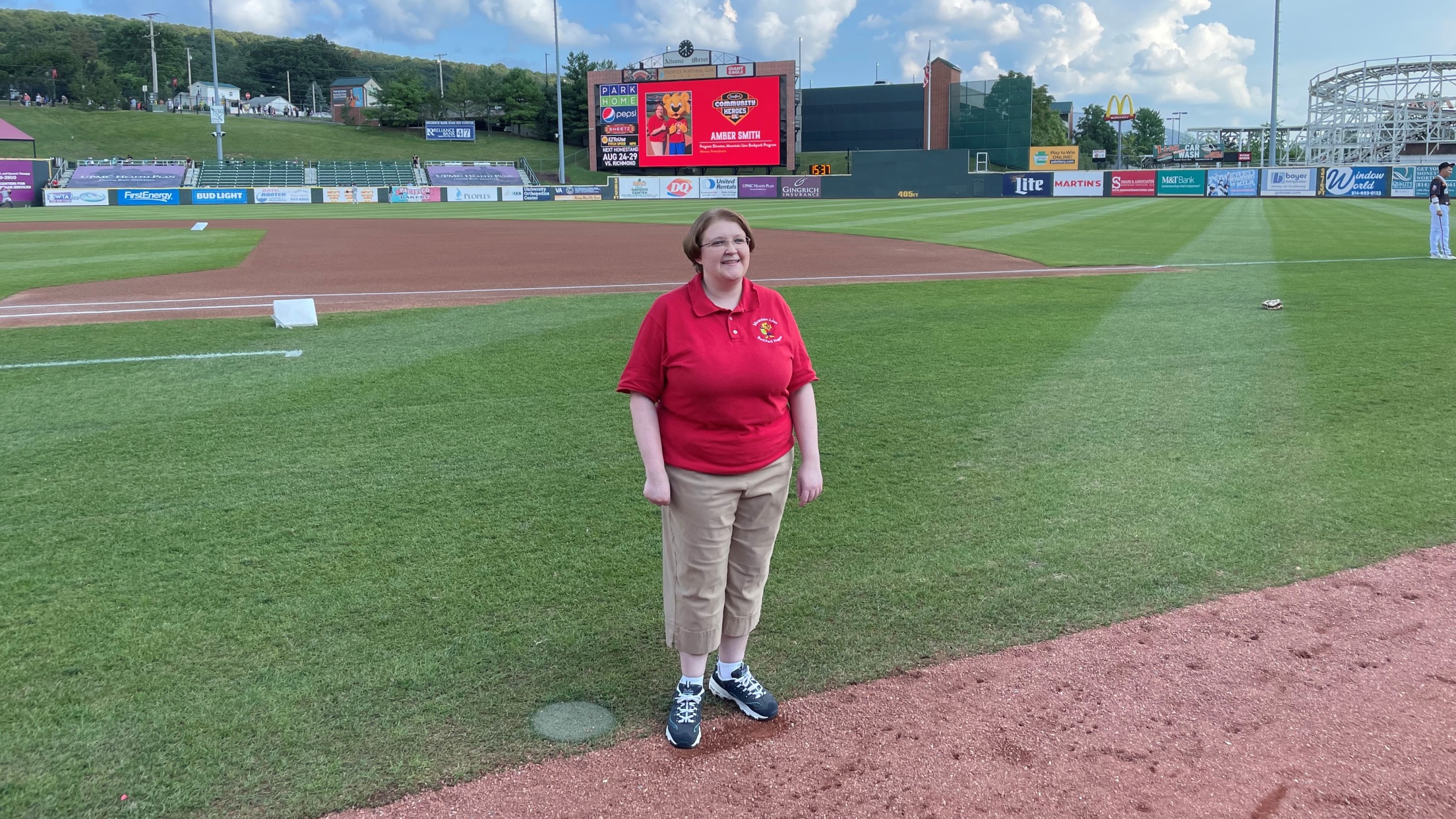 Tracy Strickland (Charlotte Knights), Trauma Center Nurse
Tracy works on the front lines in the operating room of the busiest trauma center in the greater Charlotte area. Co-workers say she is "the most caring nurse, who constantly goes out of her way for her patients and is their biggest advocate in their most vulnerable of times. She loves what she does, which is taking care of her patients with grace and integrity. She shows up ready to work every single day and gives her patients the best care possible, which is what they deserve!"
Bill Swank (Columbus Clippers), U.S. Federal Agent, Founder of Light Ohio Blue
Bill, who has held positions as a county deputy sheriff, city police officer and United States federal agent, recently started efforts to create the "Light Central Ohio Blue" campaign, which has grown now to "Light Ohio Blue". This statewide campaign shows support to the law enforcement personnel who protect our communities throughout Ohio. Each May, they light the city skylines blue and also encourage every citizen to change their home exterior lights to blue to show support for Law Enforcement.
Kai Hale (Durham Bulls), Patient at Duke Cleft and Craniofacial
A native of Kazakhstan, Kai was born with a cleft lip and palate. After five years in an orphanage, he was adopted and moved to the United States, where he underwent seven surgeries and multiple orthodontic procedures with the Duke University medical team over a nine-year span. Kai is now a junior in high school and plays varsity football and baseball while carrying a 4.2 grade point average. He is proof that despite facing challenges in life, children born with cleft or craniofacial differences- or any difference for that matter- can still grow up to realize their dreams.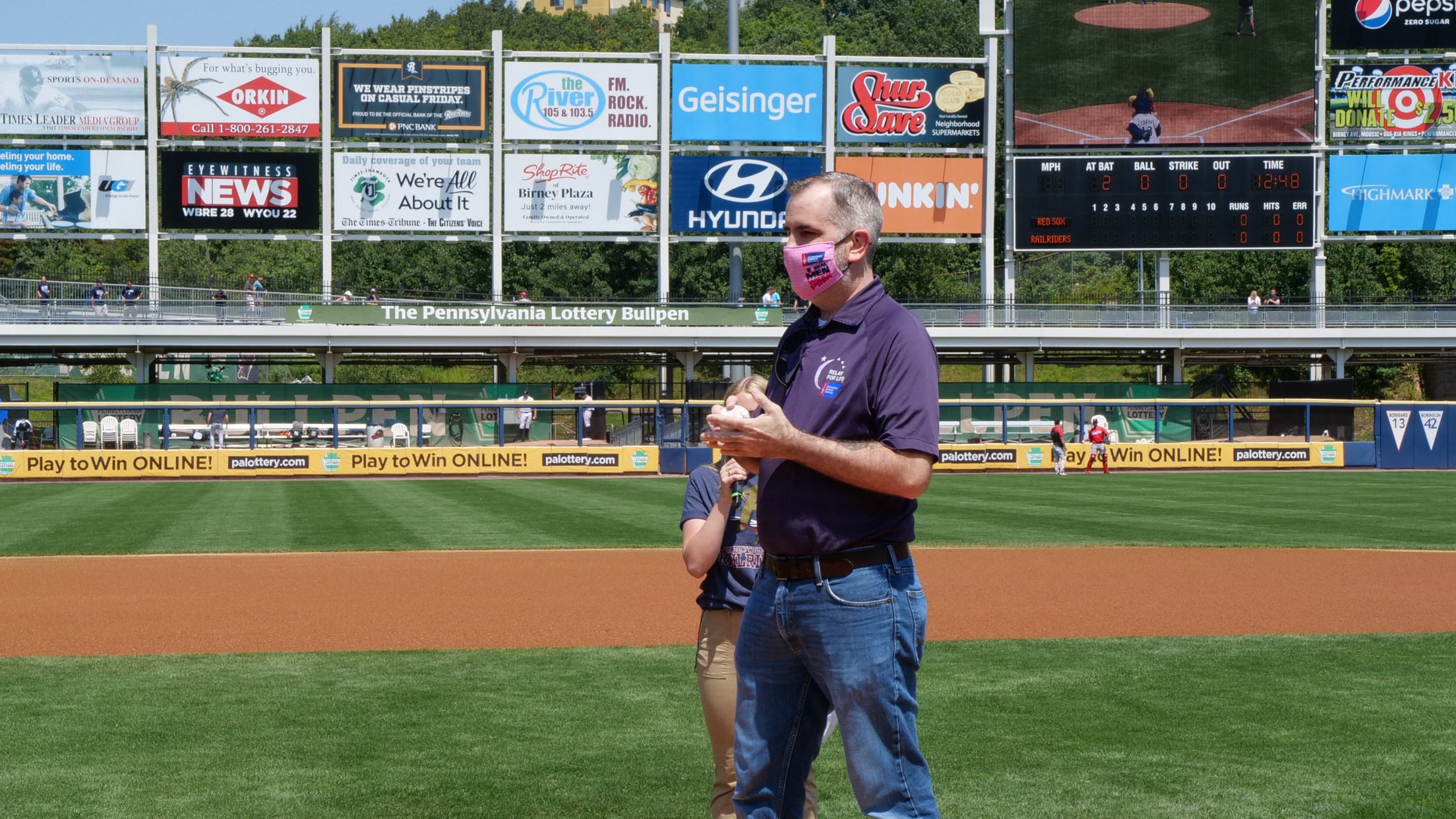 Indiana Urban Search and Rescue Task Force 1 (Indianapolis Indians), Emergency Responders
The Indiana Task Force 1 (INTF-1) is comprised of emergency responders from Public Safety and Private Sector agencies trained to respond to local and national emergencies. This Task Force recently completed a mission to Surfside, Florida, where they assisted with the search, rescue and recovery efforts in the Champlain Towers Collapse.
Jill Dame (Jacksonville Jumbo Shrimp), CEO, Leadership Jacksonville
Jill and Leadership Jacksonville strive to educate, connect and inspire a diverse group of leaders to build and strengthen the Jacksonville community. The program analyzes major areas of community concern, provides opportunities for open dialogue between leaders with diverse perspectives and promotes a network of ethical community leaders committed to the greater good of the Jacksonville community.
Nick Grueser (Lansing Lugnuts), Senior Director of Business Development – Playfly Sports Properties
A staple in the Lansing sports community for over 20 years, including nearly 20 years as a member of the Lugnuts front office, Nick works with several local charitable organizations in the Lansing community. Nick serves on the Bord of Directors for the United Way of Lansing and board and works with Dapper Dads, a charitable event that raises money to benefit the health of women in the Lansing community.
Paul Walsh (Lehigh Valley IronPigs), English and Creative Writing Teacher
An English and Creative Writing teacher for the last 10 years and a volunteer baseball coach for the last 12 years, Paul partnered with two friends to create Soul Perspective, a company that believes that tolerance and understanding are the keys to making our world a place where every person has the ability to achieve greatness. The team's first project is a series of children's books titled "Simeon Bleeker's Magical Sneakers," about a boy who has magical sneakers that put him in the shoes of other children who are different than him and who he wants to learn more about.
Jay Dolen (Louisville Bats), Educational Opportunities Specialist, Cabbage Patch Settlement House
Jay has made sustainability a major focus of his efforts at The Cabbage Patch Settlement House, where at-risk children, youth and their families are taught to be self-sufficient by helping them maximize their economic, educational, emotional, moral, physical, social and spiritual potential. Jay ensures no food goes to waste, often taking leftovers from field trips or special events to local encampments to bless unhoused people. Jay passes on his knowledge and passion by instilling children with a love of saving the planet and serving their community and everything Jay does focuses on making the community a healthier and more sustainable place.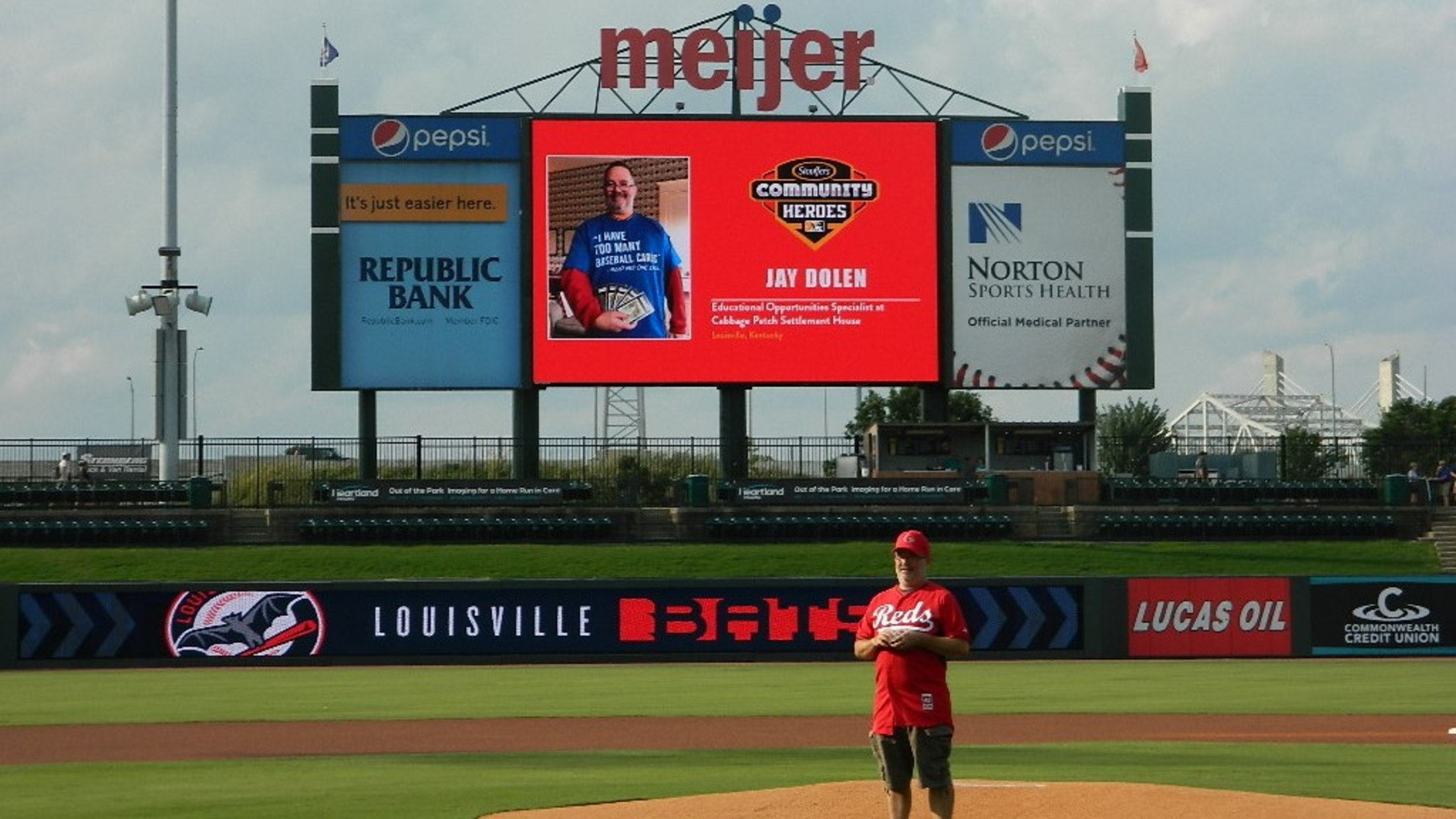 Nickolas Askew (Norfolk Tides), Senior Firefighter/NREMT-Paramedic, Station 4A
Nick, who began responding to calls on his bicycle as an early teen, has long held a passion for public safety, and turned it into a career in adulthood. He began providing Emergency Medical Services in 2005 when he joined the Volunteer Rescue Squads of Virginia Beach. Nick joined the Chesapeake Fire Department in 2006 as a career firefighter and is currently a Senior Firefighter/ Paramedic assigned to one of the busiest firehouses in the city. He oversees several squads of volunteer firefighters that regularly volunteer upwards of 1000 hours each year.
Pete Riffle (Reading Fightin Phils), Director, Baseballtown Dream League
Pete serves as Director for the Baseballtown Dream League, which provides an opportunity for children of all ability levels a chance to play baseball. Pete oversees the volunteers that ensure the safety of all of the players and makes sure everyone has a great time participating in the Dream League.
Jazmin Hooks (Richmond Flying Squirrels), Center Director, Higher Achievement
During the pandemic, Jazmin ensured her students still knew her staff was there for them. She hosted weekly Zoom virtual mentoring sessions, homework support, and hands-on activities on social media platforms to encourage their scholastic efforts. In her role over the last year, she has raised over $5,000 in donations to the Henderson Higher Achievement Center with her passion of preparing future scholars for a successful career.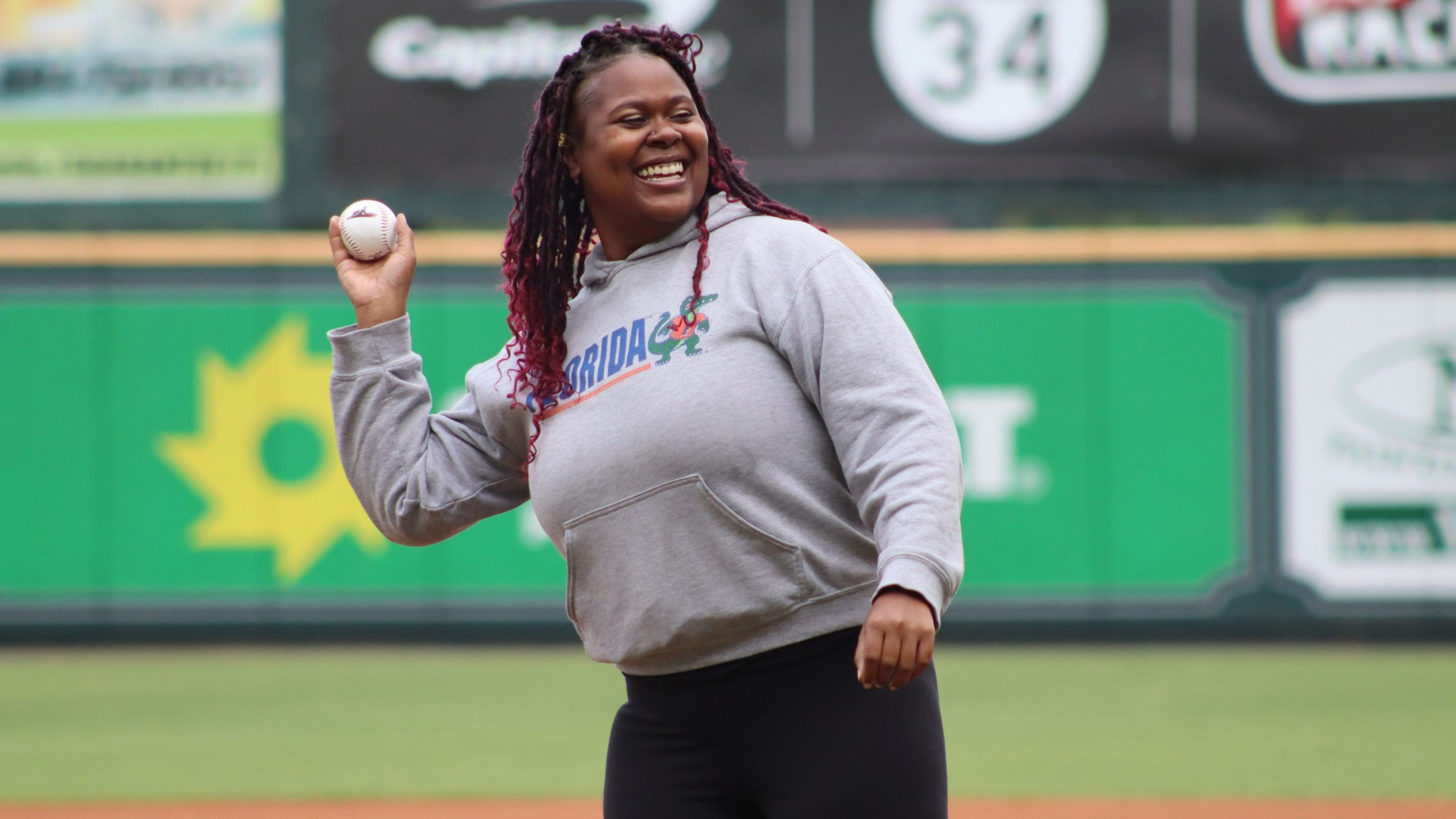 Jamie Kane (Scranton/Wilkes-Barre RailRiders), Associate Director of Development, American Cancer Society Northeast Region
Jamie has done incredible work in the Scranton/Wilkes-Barre community with his years of leadership on fundraising efforts in the fight against cancer. During the pandemic, he led an effort to connect and provide support, learning, networking, and resources for local area non-profits of all sizes that has grown tremendously and helped many of those organizations survive and thrive while coming together during an extremely difficult time.
Thomas J. Krupp (Toledo Mud Hens), Retired General Foreman at United States Gypsum
Tom, a US Navy veteran (1958-62), is currently the oldest and longest actively serving firefighter in the history of Ottawa County. His service, along with the service of his wife, Barb, extends far beyond the responsibilities at the Port Clinton Fire Department. Together they are actively involved in Immaculate Conception Catholic Church in Port Clinton and the Port Clinton Elks Lodge.
Each of these CommUNITY Heroes will be honored and recognized at a home games throughout the season, with their achievements and accomplishments highlighted, providing Minor League Baseball fans an opportunity to show appreciation for the work these incredible individuals have done.
Be sure to check back each month for the latest CommUNITY Hero, sponsored by Stouffer's. As the official Mac & Cheese of MiLB, Stouffer's supports these inspiring people who go above and beyond to make a difference. And, with MiLB being back in full swing, Stouffer's is the proud to be associated with the comfort that comes with warmer weather and America's pastime in stadiums all around the country.