T-Rat Talk: Bullock Racks Up Feats, Accolades in Timber Rattlers Return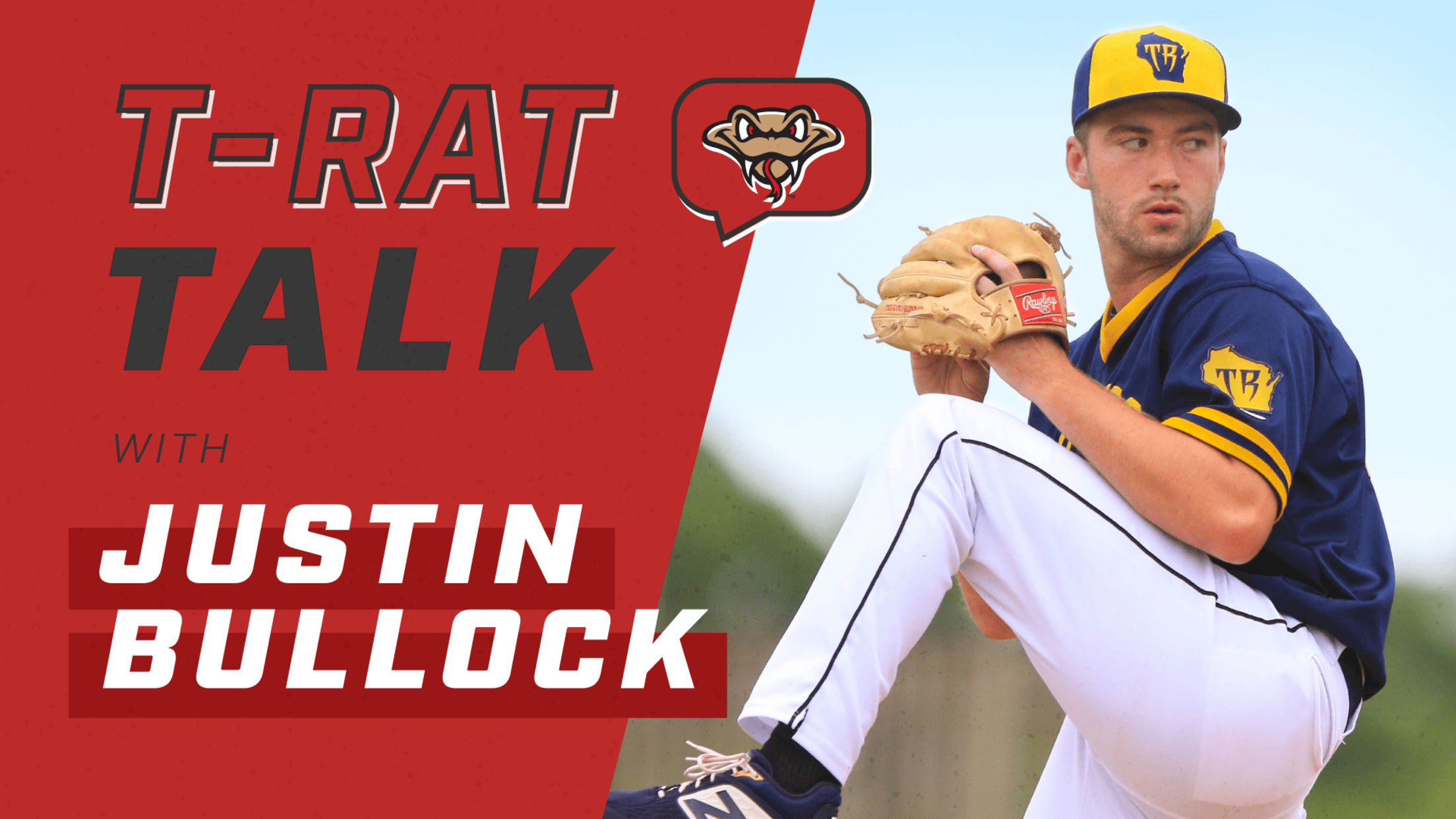 "Play every game like it's your last, because you never know when it will be." That's the piece of advice that Timber Rattlers pitcher and 2017 16th round pick Justin Bullock identified as the best he's ever received. For two long years, he had plenty of time to think about
"Play every game like it's your last, because you never know when it will be."
That's the piece of advice that Timber Rattlers pitcher and 2017 16th round pick Justin Bullock identified as the best he's ever received. For two long years, he had plenty of time to think about it.
Bullock was 20 years old and pitching in a game at the low-A level for just the seventh time in his career on May 9, 2019 when disaster struck. He entered that night's game against Lake County in the sixth inning, faced three batters and walked them all before leaving the game due to injury. Bullock missed the remainder of the season while rehabbing and was back at full speed to open the 2020 season, except the season never came. Bullock returned home to continue to wait for an opportunity.
"I went home, went to work, kept my baseball in shape, tried to make a little money on the side at home, and got back out here to spring training and have been getting after it ever since," Bullock said.
His return was delayed yet again by 2021's adjusted minor league schedule, but Bullock finally got back on the mound on May 7 of this year, pitching for the Carolina Mudcats. After one outing to shake off the rust, he proceeded to produce the best outing of his professional career to date: On May 14 he allowed just one hit across six innings against the Down East Wood Ducks, walking one batter and striking out 12.
"It just felt great to be back out there and doing what I love to do," Bullock said. "You can't really explain it, it's just one of those things in life that you just take in and keep it with you forever."
Bullock made four starts for Carolina and finished his tenure in the new Low-A East League with 15 consecutive scoreless innings before being promoted to Wisconsin, where his success immediately continued: On June 10, in his High-A debut, Bullock started and kept South Bend off the board for five innings, striking out ten of the 17 batters he faced without issuing a walk. When asked what was working for him in that game, Bullock replied, "everything, really."
"All the bells and whistles, everything was clicking. It was just one of those days," Bullock said. "I had great defense behind me, my teammates were swinging the bats well, we played good as a team and things just worked out great. Luna came in behind me and shut it down as well, and you can't ask for anything better than that, a good team win."
In the end it was more than just a good team win, however: It was a piece of history. Bullock didn't realize it when he was on the mound, but he had not allowed a hit to South Bend across the first five innings of the game. He turned the ball over to Carlos Luna, who recorded the final 12 outs to record the sixth no-hitter in Timber Rattlers history.
"I was rooting for Luna, wanting him to go out there and finish it out. I knew he could," Bullock said.
Luna was another late addition to the Timber Rattlers' roster and to the Brewers' organization in general. After spending most of the 2019 season with the Rookie-level Rocky Mountain Vibes and making one spot start with AAA San Antonio, the Brewers released the Panama native in May of 2020.
Faced with an organizational need, however, the Brewers brought Luna back in May of this year and sent him to Wisconsin, where he quickly became a revelation in the bullpen. He worked three perfect innings in his High-A debut on June 6, striking out eight of the nine batters he faced. Luna did not allow a hit in his first nine innings with Wisconsin, including the final four innings of he and Bullock's combined no-hitter. Bullock and Luna, who combined had pitched just one game in a Timber Rattlers uniform before that day, were now the co-authors of one of the rarest feats in team history.
Neither pitcher was done there, however. Luna's star has continued to rise as he logged a 2.30 ERA across six extended outings following the no-hitter, including three as a member of the Rattlers' starting rotation.
Bullock, meanwhile, pitched six or more innings in each of his next four starts, posting a 2.88 ERA and striking out 20 batters while walking just three. In his first seven starts with Wisconsin Bullock has held opposing batters to a .189 batting average, .231 on-base percentage and .331 slugging.
Given his long wait to get back on the mound, it could have been challenging for Bullock to stay grounded and not overthrow or try to do too much in his return to make up for lost time. He credited an understanding of his own game, however, for his ability to avoid bumps in the road in his return season.
"Just kind of knowing yourself, knowing what you can and can't do," Bullock cited as a key to his success. "I'm not a flame thrower, I've got to be able to locate and stay within myself and do what I practice and make the best of it."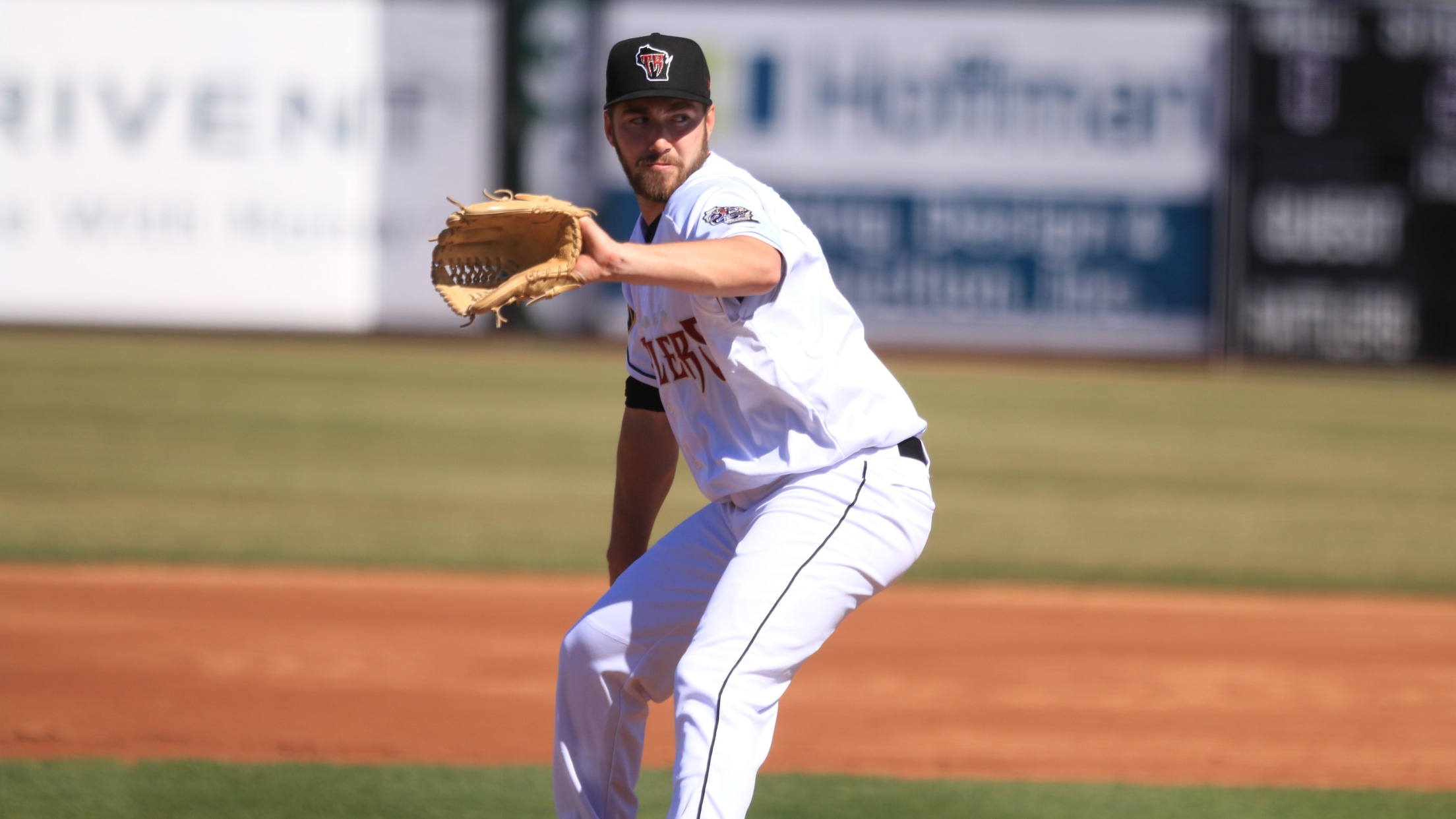 The shuffle in minor league alignment for the 2021 season has created unlikely sequences of events for many players, and Bullock was no exception: Getting promoted to High-A meant finding himself back on the mound where he was injured in 2019. When asked if he was nervous about returning, however, Bullock said "not at all."
"That was a fluke thing that happened and you've kind of got to roll with it, you can't think about anything, I'm not very superstitious by any means, so it's just another day to go out there and pitch like it's my last," Bullock said.
Bullock continued to rack up notable accomplishments in the weeks ahead, pitching a seven-inning complete game in a win over Peoria on June 27. He was the first Timber Rattlers pitcher to log a complete game in a contest that began and ended on the same day since 2017. Despite not making his High-A debut until June 10, Bullock was selected as the High-A Central League's Pitcher of the Month for June. He's the second Rattler to win a monthly award in two months this season, joining May Player of the Month Korry Howell.
He's already built a healthy list of accolades in his short time with Wisconsin, but Bullock has one more goal in mind: A full, healthy season.
"My main goal is to pitch every game I can this year, and not miss a start through September, and continue to learn and better myself so I can be ready for next year," Bullock said.