Shore thing: BlueClaws adopt beachy keen look 
Lakewood club shifts to 'Jersey Shore' moniker, unveils fresh logos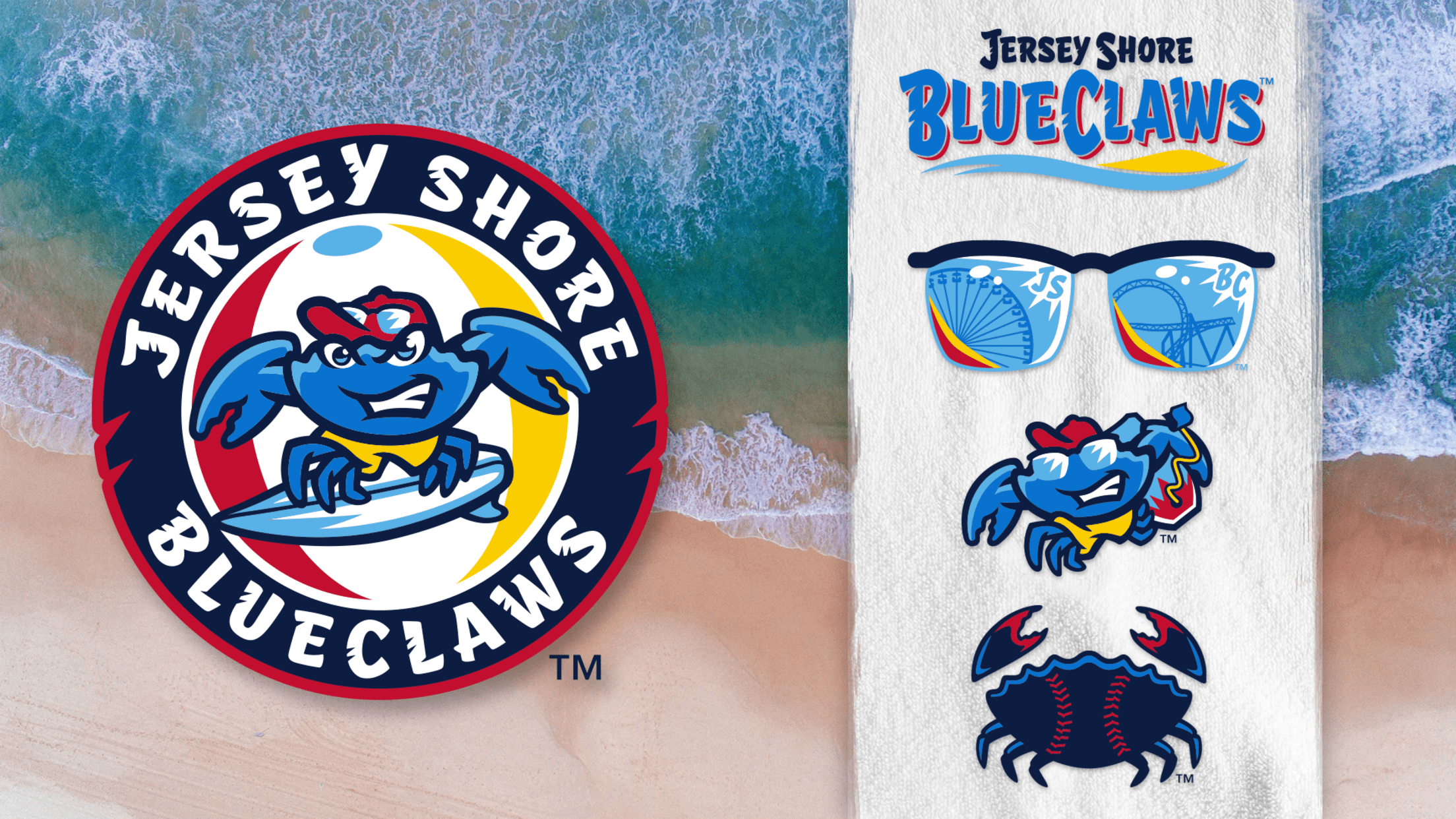 New Jersey's Lakewood Township Minor League Baseball team isn't going anywhere. In 2021, as in every season since their inaugural 2001 campaign, the Phillies' Class A affiliate will still be named the BlueClaws and operate out of FirstEnergy Park. Nonetheless, next year marks the official start of a new era
Beloit embracing change with new name, ballpark
Midwest League team puts five potential monikers up for fan vote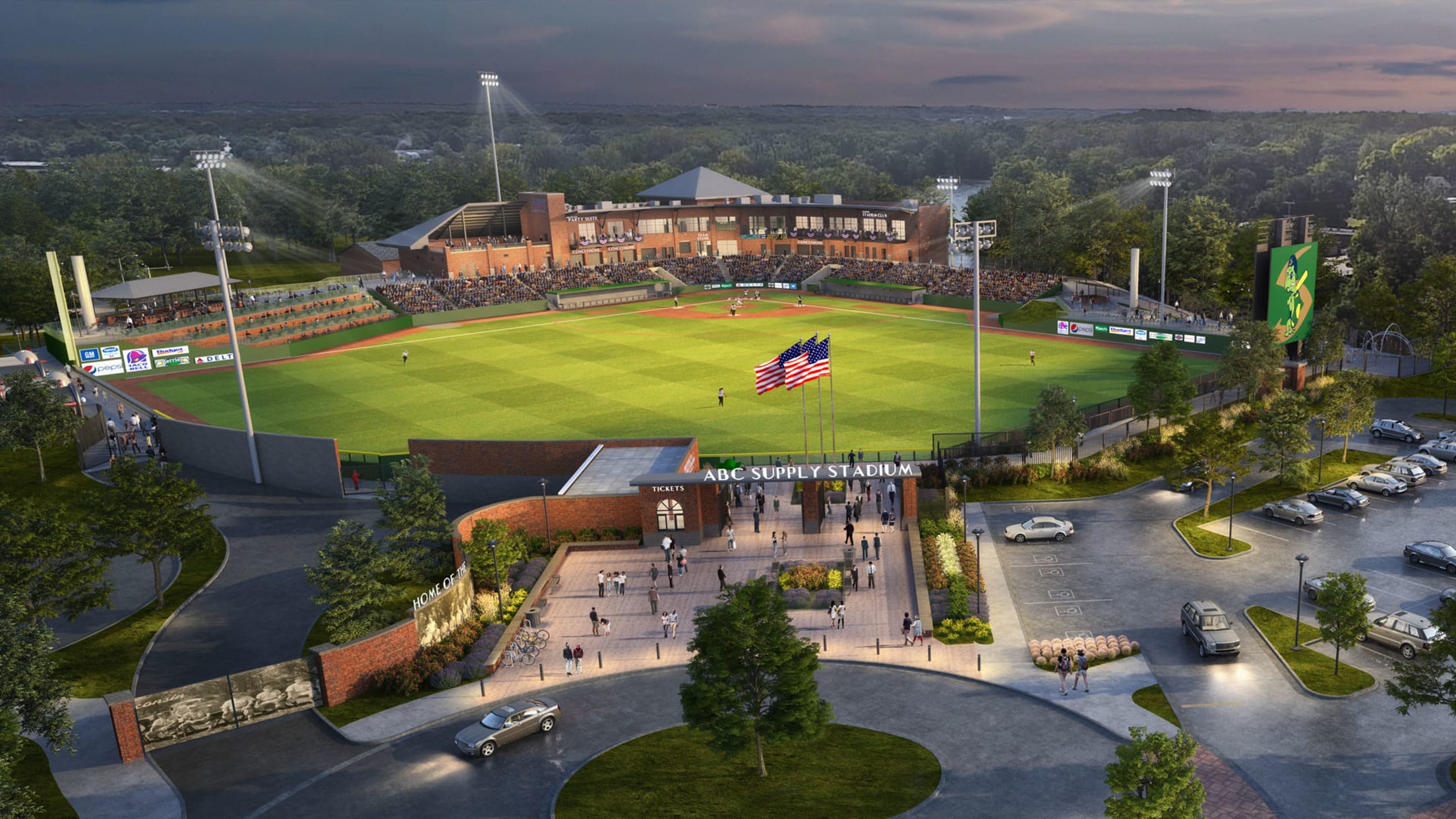 Between its under construction ballpark and name-the-team contest, things are going to look a lot different in Beloit, Wisconsin, next year. Now it's up to fans to decide whether that new downtown stadium will be full of cheese, polka music or something else entirely.
RiverDogs, area nonprofit give Charleston Hope
MiLB CommUNITY grant will benefit efforts at Title 1 schools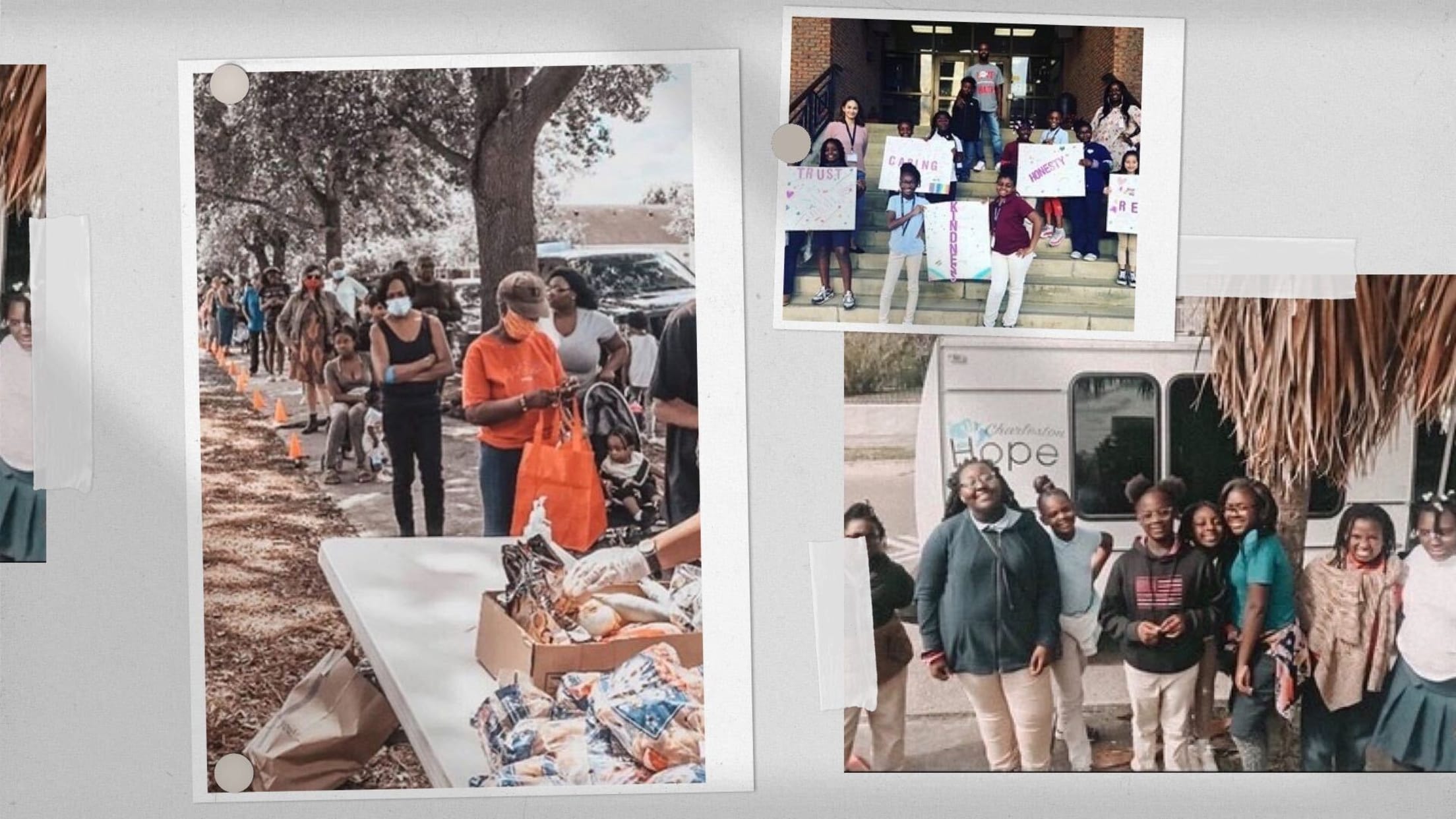 Chris Singleton had a good feeling after he submitted Charleston Hope as a possible recipient of one of Minor League Baseball's five CommUNITY grants. So the Charleston RiverDogs' director of community outreach texted Emily Kerr, Charleston Hope's founder and executive director, to pass along that the nonprofit had a strong
How sweet it is: Lansing's Lemonade League
Lugnuts get creative with colorful in-house collegiate circuit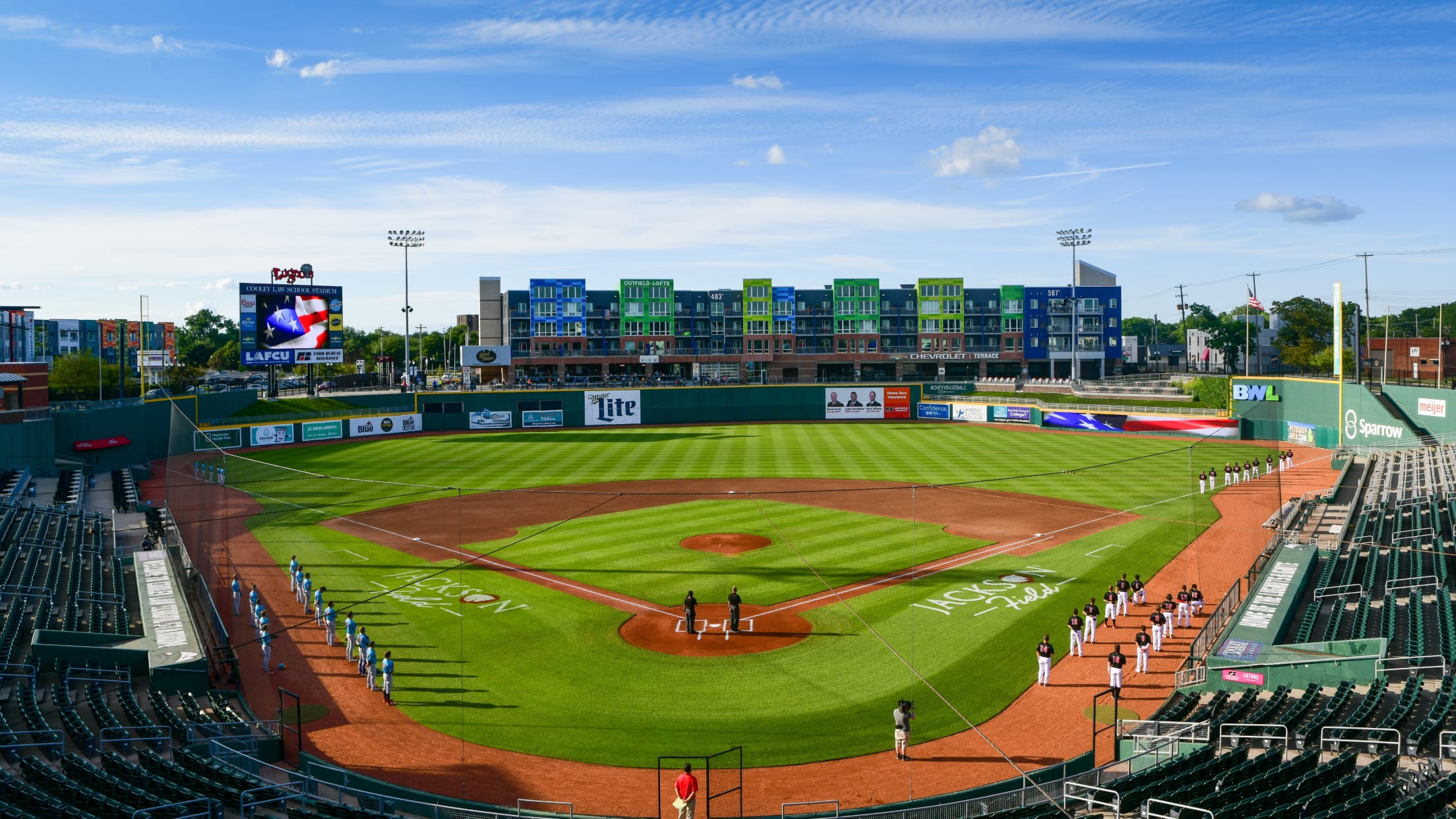 Looking for a sense of normalcy? You can find it at Lansing's Cooley Law School Stadium, where the hometown Lugnuts are regularly playing in front of sold-out crowds. Granted, just about any description of "normal" these days comes equipped with an asterisk heavy enough to slide off the page due
Minor League caps tell stories for fans
Hat enthusiasts spark conversation with choices, collections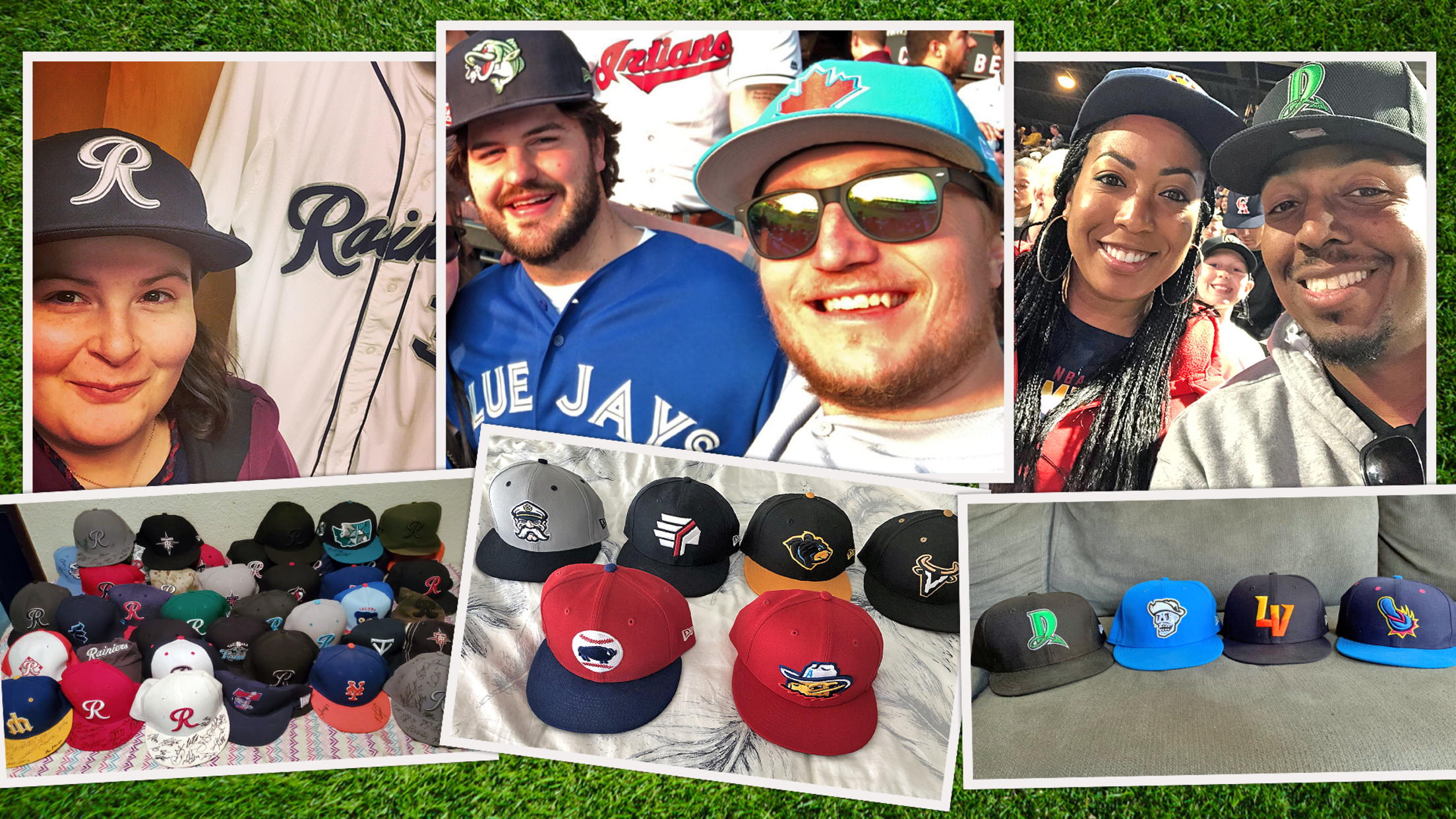 This month we're profiling Minor League Baseball fans across the country who go to impressive lengths to show their love of the game in creative ways and stay connected to their favorite teams even when the action on the field is on hold. Do you think you can stake your
Crooked Numbers: Looking back at the weirdness
A rollicking compendium of strange-but-true on-field occurrences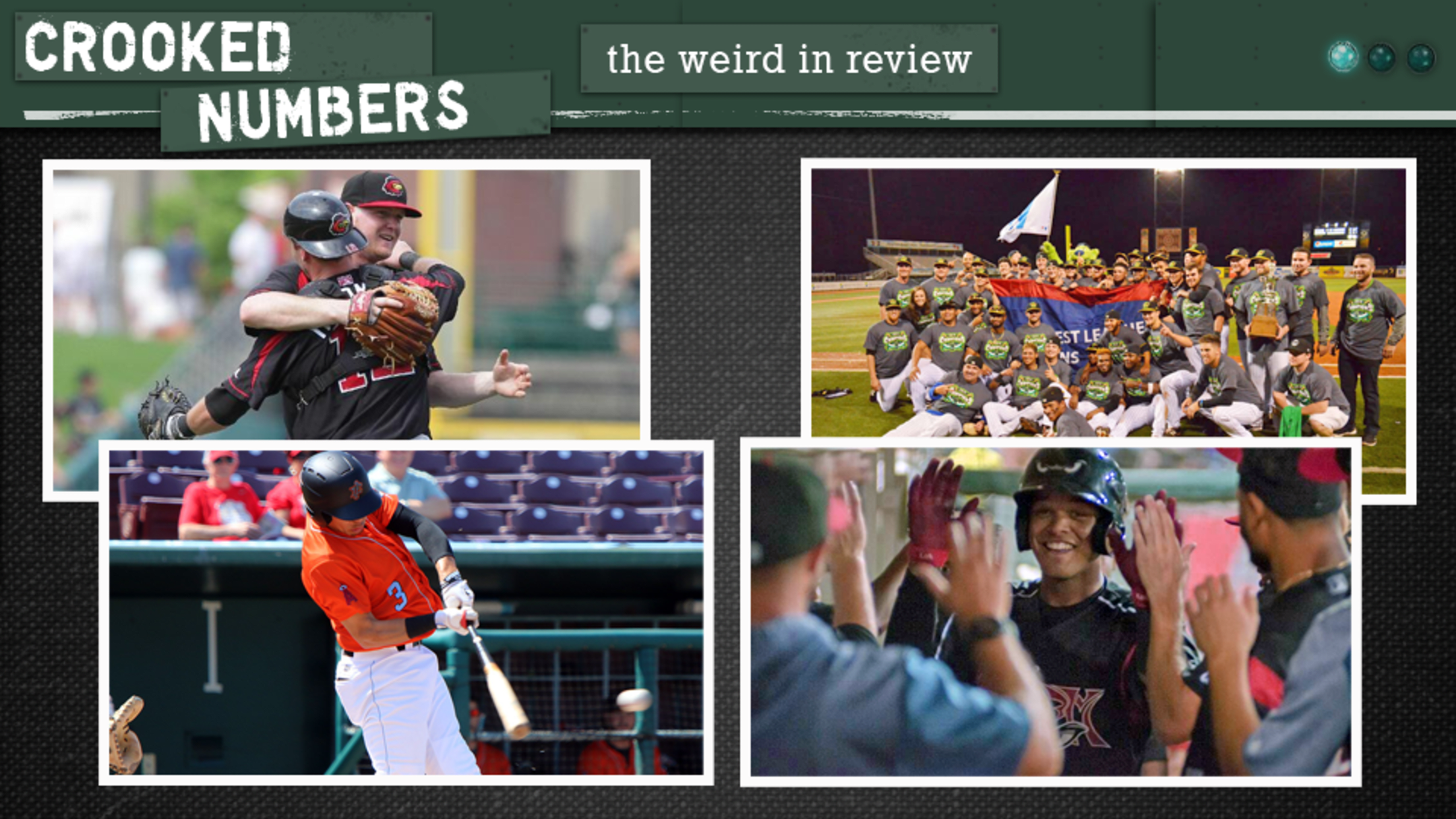 One of the greatest things about baseball -- perhaps the very best thing -- is that you never know when you're going to see something that you've never seen before. Every pitch, every swing and every moment is imbued with the potential of the unprecedented. That's where Crooked Numbers comes
Drive continue to make impact in South Carolina
Unique food creation, distribution plan garners June Promotion of the Month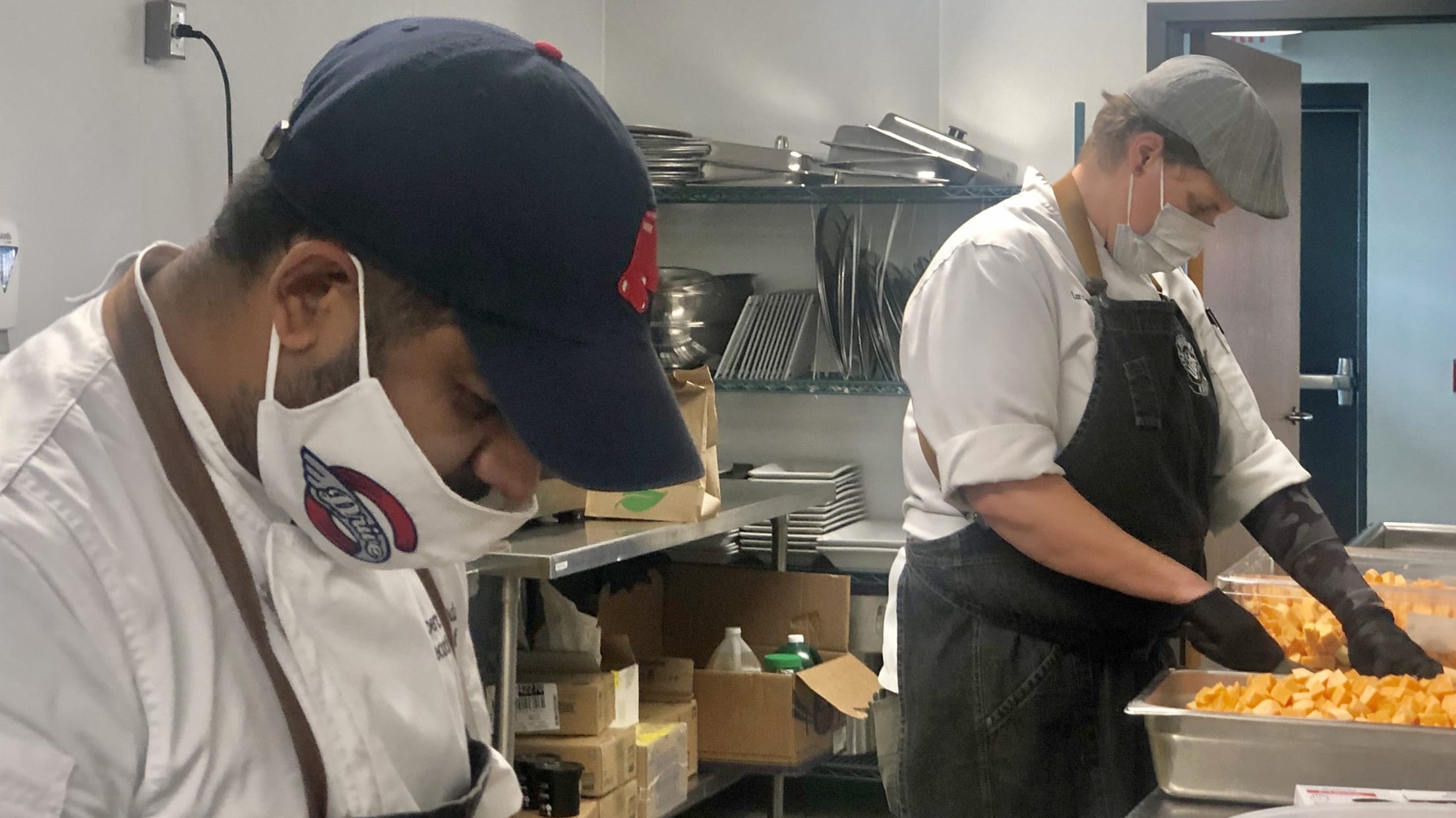 Summer nights at Fluor Field in Greenville, South Carolina, have the feel of a large neighborhood gathering with the beautiful 15-year-old facility serving as the "front porch" of the Greater Greenville and Upstate South Carolina area. And while the coronavirus pandemic has prevented local fans from being able to support
Fans share what MiLB means to them
Minors have given families, friends moments to cherish
The question was simple. The answers were anything but. After it was revealed two weeks ago that this would be the first year without Minor League Baseball since 1901, we took to Twitter to ask, "What does Minor League Baseball mean to you and your loved ones?" In hundreds of
MiLB teams celebrate 2020 invincibility
'Undefeated' T-shirts put positive spin on difficult times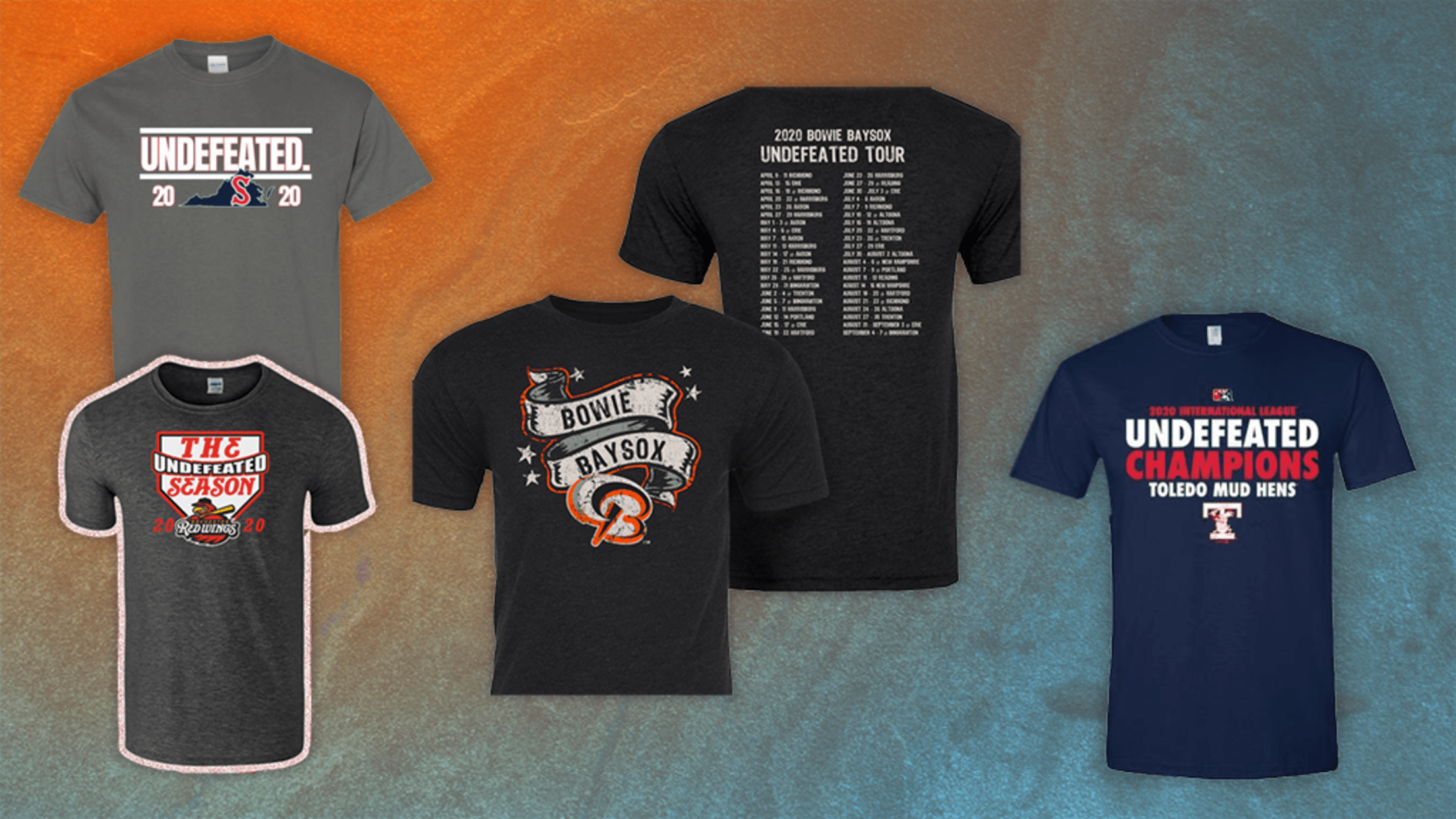 At 5 p.m. on June 30, the news that many had feared finally became official: there would be no 2020 Minor League Baseball season. Amid the immediate and inevitable outpouring of sadness for the present and anxiety for the future, the Bowie Baysox found a silver lining. The Baysox, the
Did you know? South Atlantic League edition
Unique facts for each of the 14 teams on the Class A circuit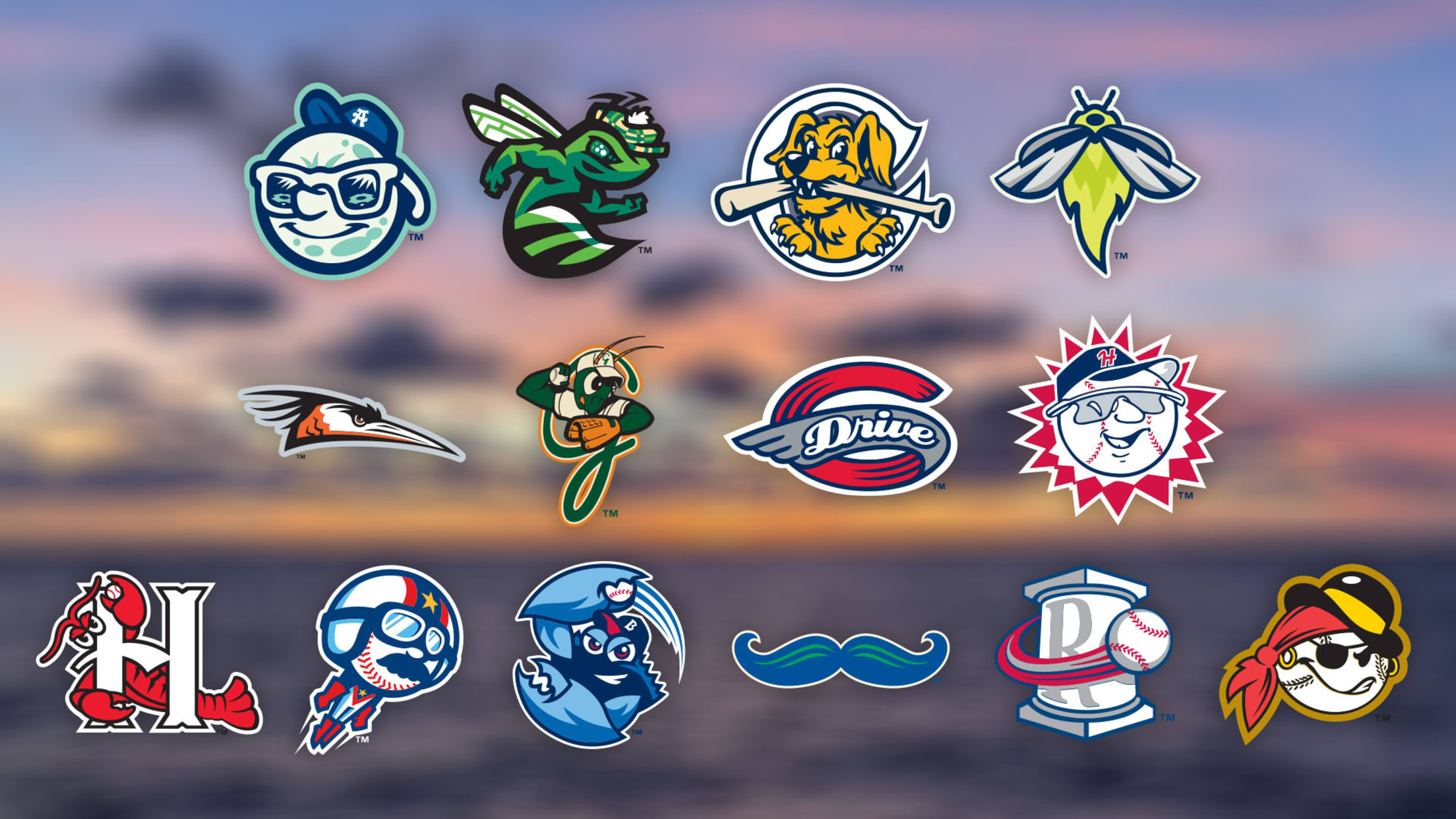 When it comes to size, scope and longevity, few, if any, sporting bodies can rival Minor League Baseball. With 160 teams in nearly as many markets, there are innumerable nooks and crannies to explore. This marks the 10th installment in a 14-part series dedicated to such explorations, providing one unique,
Through logo evolution, Chiefs endure in Midwest
Peoria franchise found stable visual identity with early 2000s tweak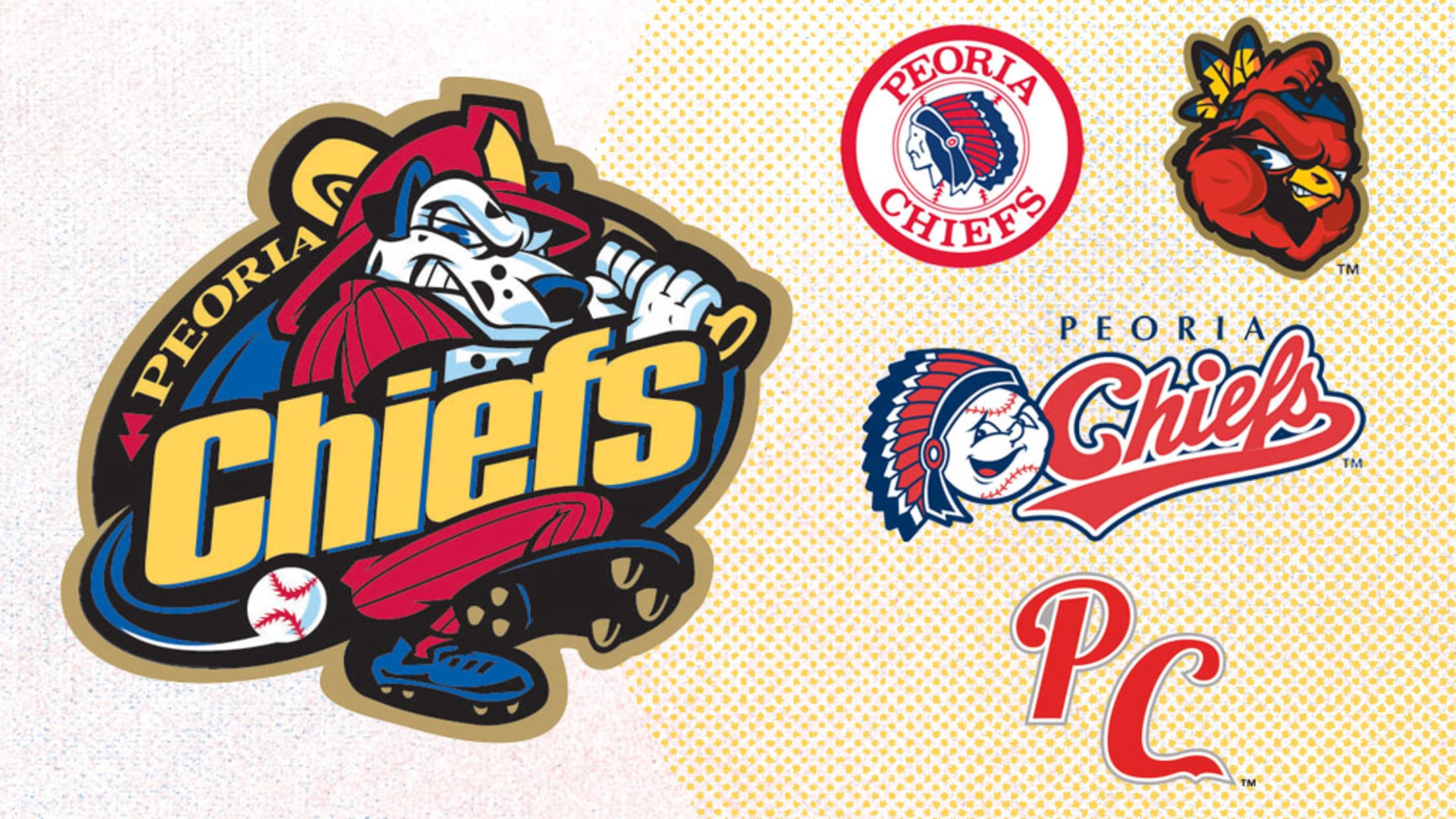 With so much focus year after year on the newest and wildest rebranding projects in Minor League Baseball, MiLB.com takes a look at the flip side. This spring and summer, we will be profiling teams with some of the longest continually used nicknames in each league. Next up: the Midwest
Shots in the dark: MiLB fireworks memories
As the Fourth looms, scribe shares his pyrotechnic recollections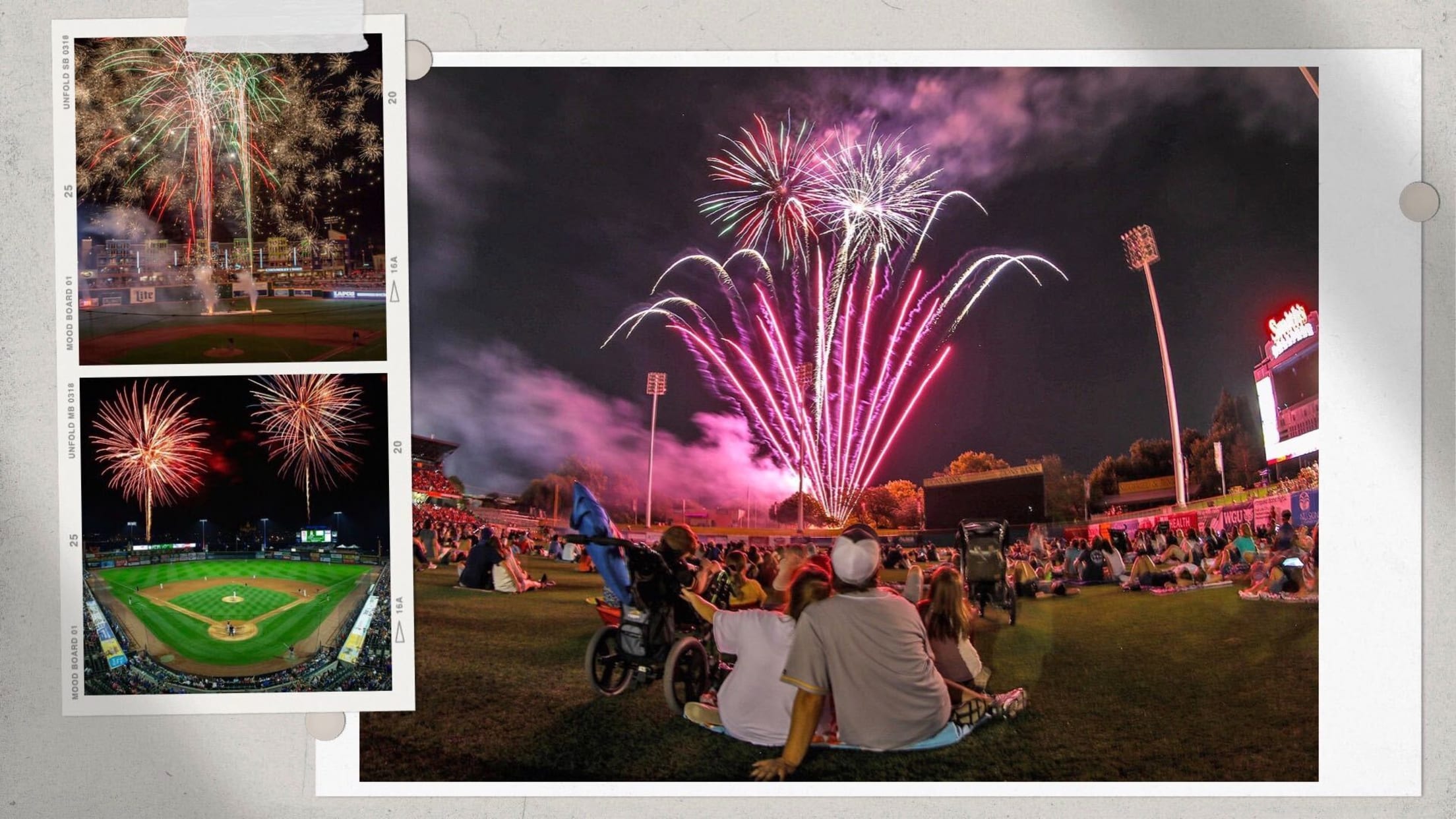 The most popular promotion in Minor League Baseball? Year after year, the answer is the same -- fireworks. Absurd bobbleheads and regional food-based theme nights might get all the attention, but fireworks are the backbone of promo schedules. Friday Night Fireworks are a common occurrence at all levels of play,
Did you know? Midwest League edition
Unique facts for each of the 16 teams on the Class A circuit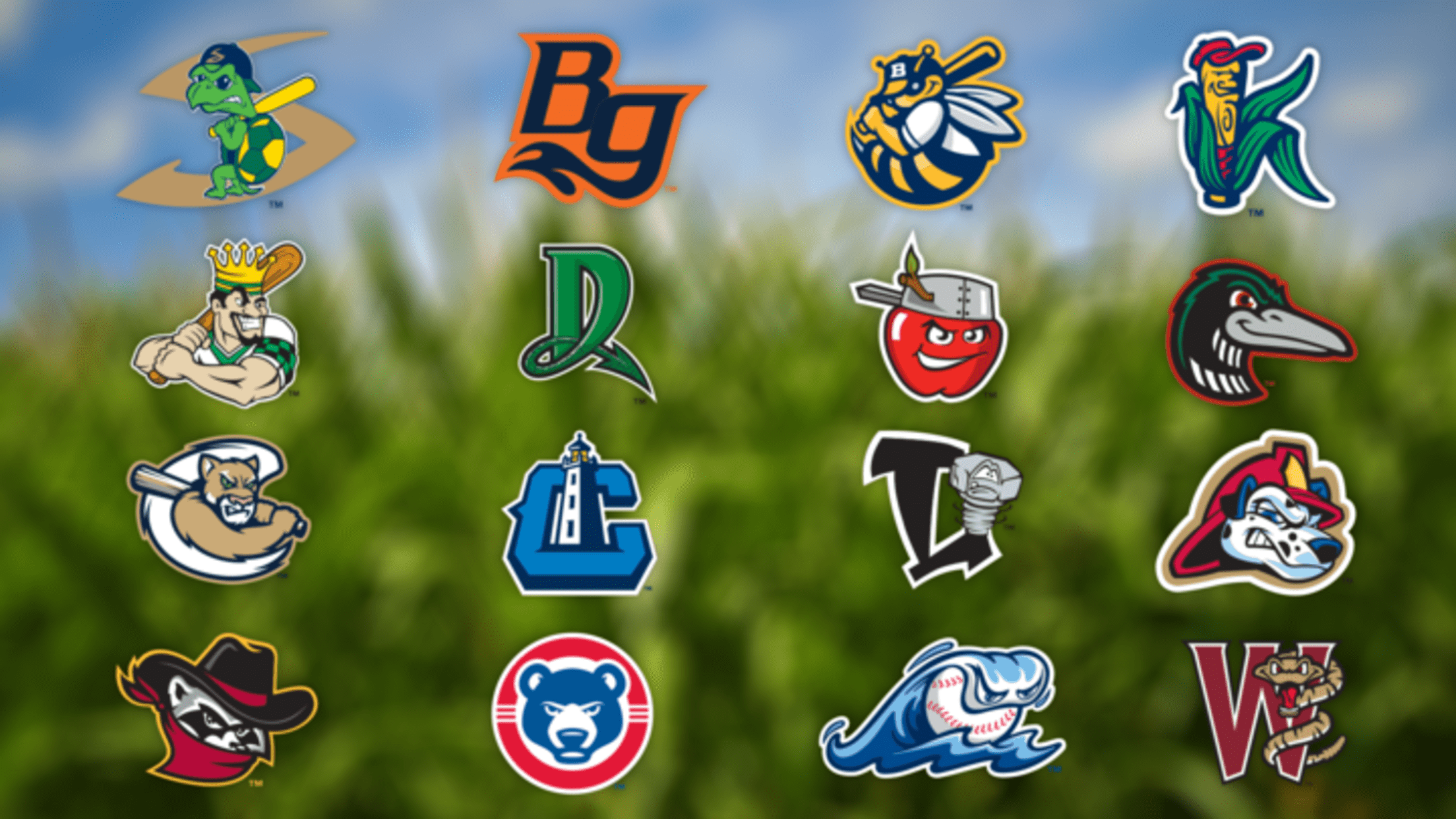 When it comes to size, scope and longevity, few, if any, sporting bodies can rival Minor League Baseball. With 160 teams in nearly as many markets, there are innumerable nooks and crannies to explore. This marks the ninth installment in a 14-part series dedicated to such explorations, providing one unique,
Reds' Gutierrez suspended for 80 games
Dodgers' Aleaziz, Idrogo and Twins' Rosario also receive bans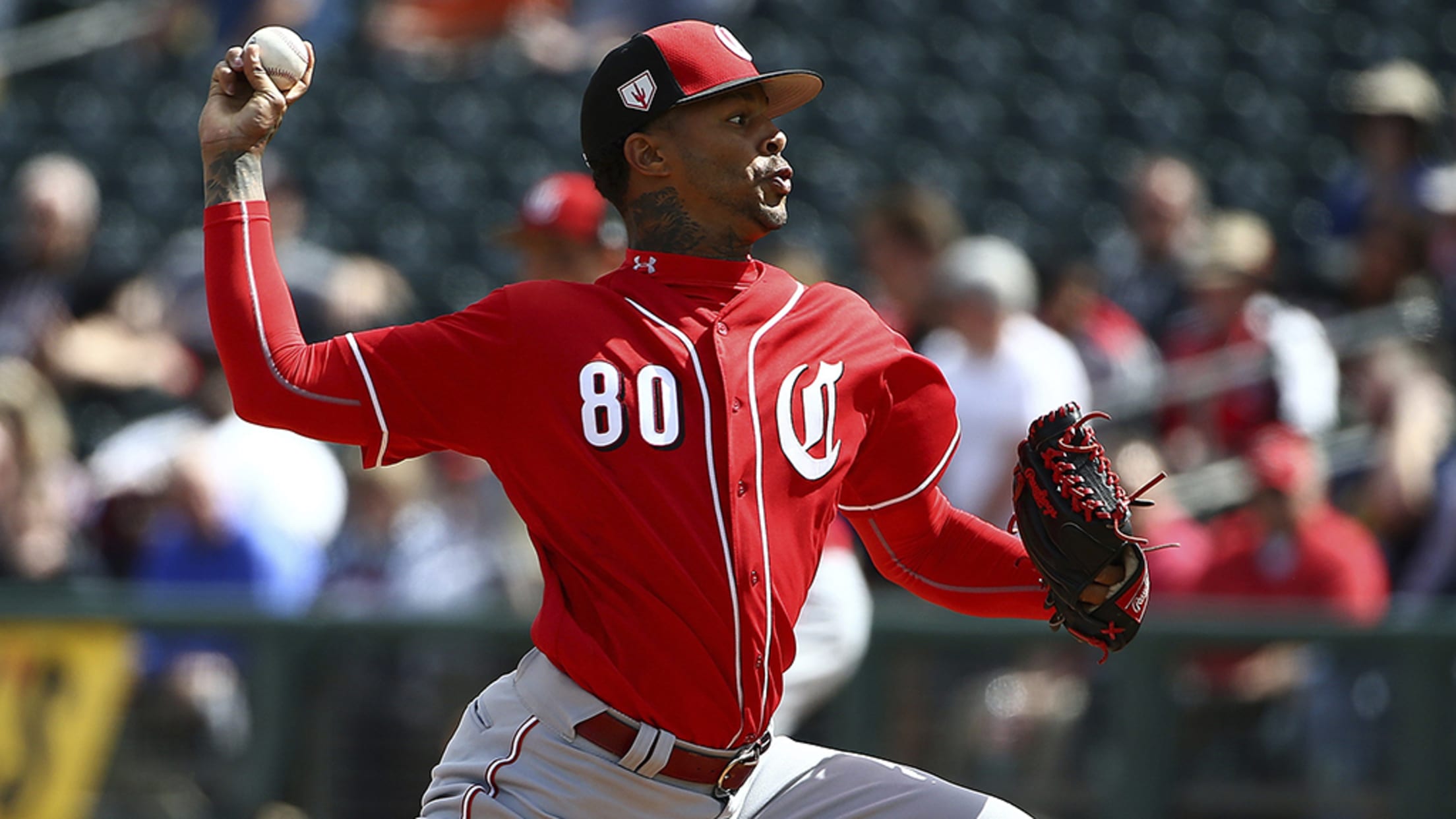 Vladimir Gutierrez was one of four Minor Leaguers suspended for violating the Minor League Drug Prevention and Treatment Program, Major League Baseball announced Sunday. The No. 15 Reds prospect received an 80-game suspension after he tested positive for the performance-enhancing substance Stanozolol. Dodgers prospects Reza Aleaziz and Juan Idrogo and
Toolshed: What MLB's return means for prospects
How 60-man player pools, early expanded rosters will affect youth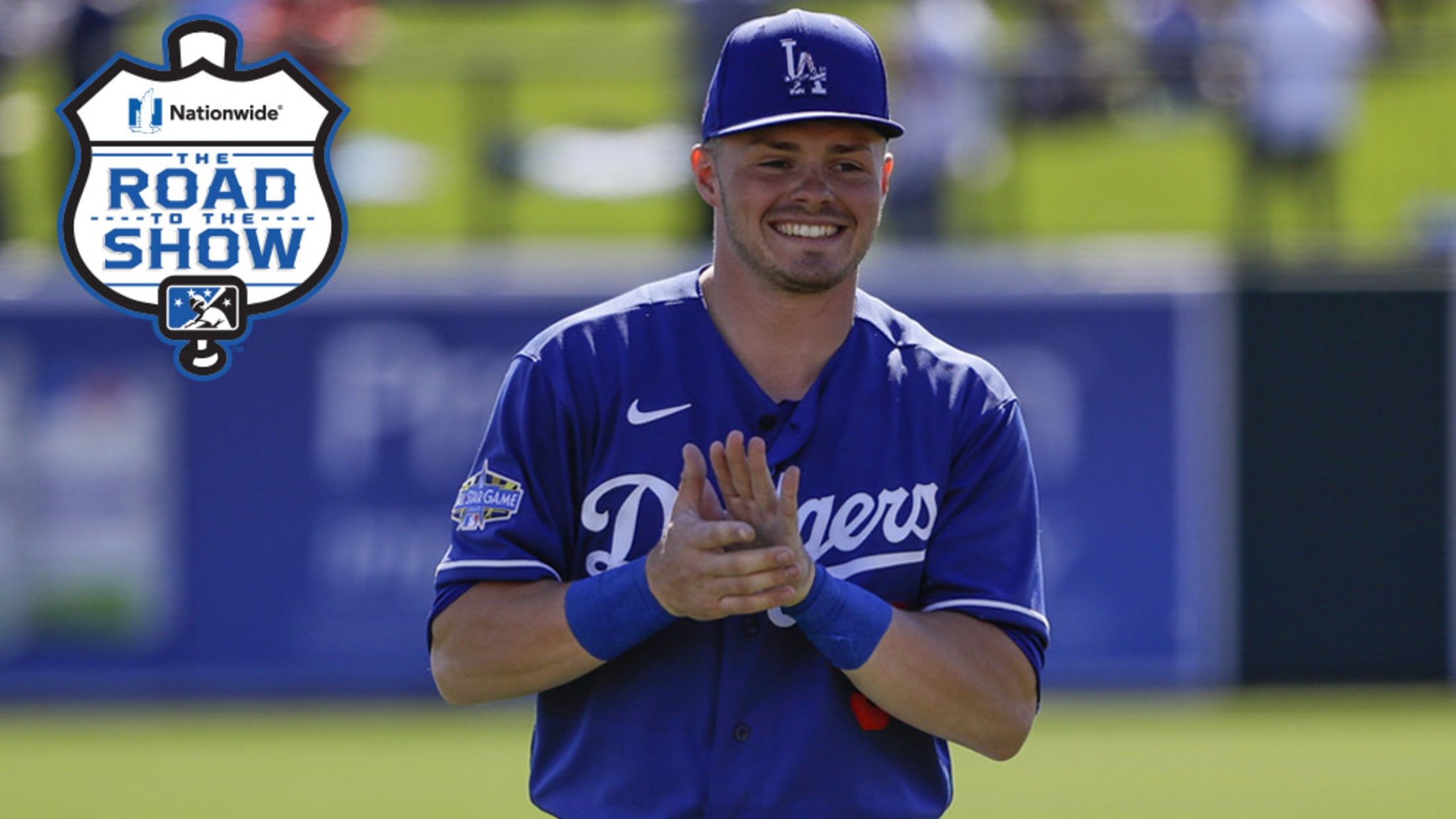 We have at least some answers about Major League Baseball's planned return after the league announced this week it will adhere to the March 26 agreement and pay players prorated salaries for a 60-game schedule set by Commissioner Rob Manfred. We have the when. July 1 for pitchers and catchers.
Minor Leaguers open up about big league dads
Prospects share stories about favorite times with famous fathers
To commemorate Father's Day, MiLB.com asked Minor Leaguers whose dads played in the big leagues to share their favorite stories, memories and advice. Some reminisced about childhood, while others recalled moments in their own baseball careers. Some are even dads themselves. All had one thing in common: they consider their
Whitecaps trainer Derby advocates for acceptance
LGBTQ+ advisory rep passionate about job, changing the narrative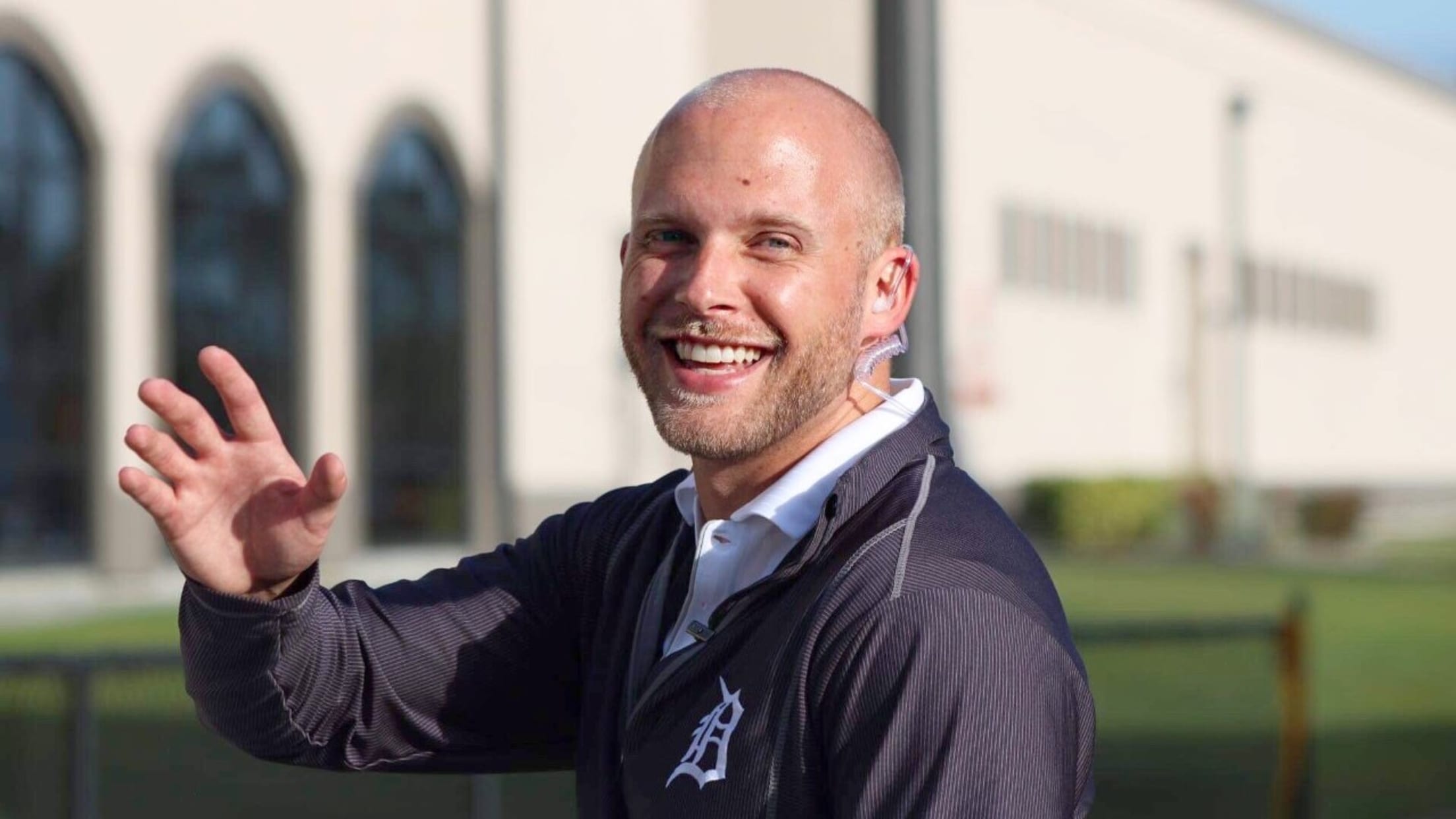 If there's one thing Cody Derby is confident about, it's his innate ability to help others. The former college baseball player is an athletic trainer for the West Michigan Whitecaps, the Class A affiliate of the Detroit Tigers. He's also a regional representative on the LGBTQ+ advisory committee of the
Outta here: Not all ejections are created equal
Players and managers aren't the only ones who get the heave-ho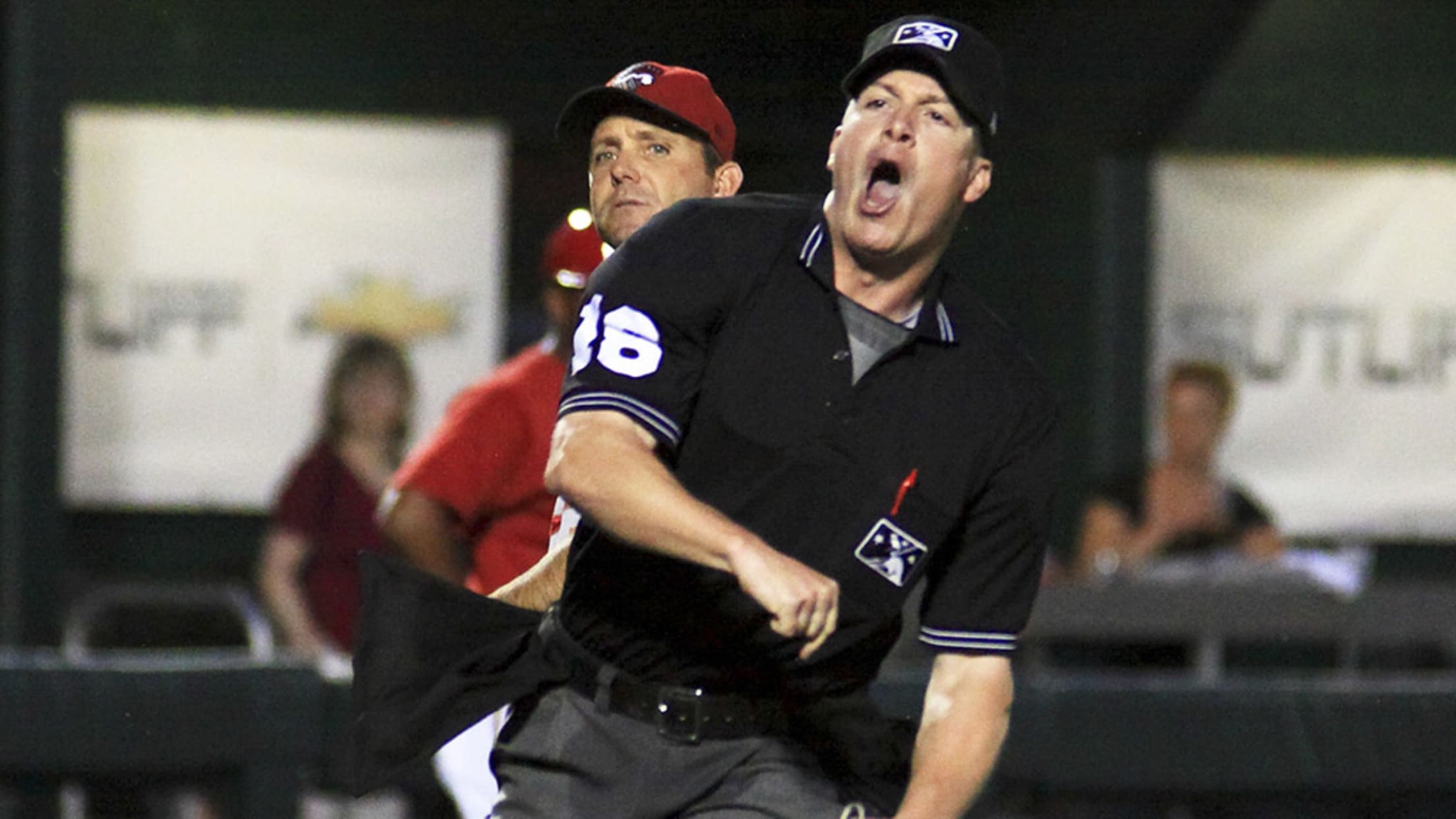 The home run, the strikeout, the beer and the hot dog -- all staples of baseball. As is the ejection. Why does a screaming, dirt-kicking, expletive-laced argument provide so much enjoyment for the masses who witness it? Whatever the cause, the spectacle of an ejection has woven itself seamlessly into
Calling for change in the broadcast booth
Black Play-By-Play Broadcaster Grant assists new voices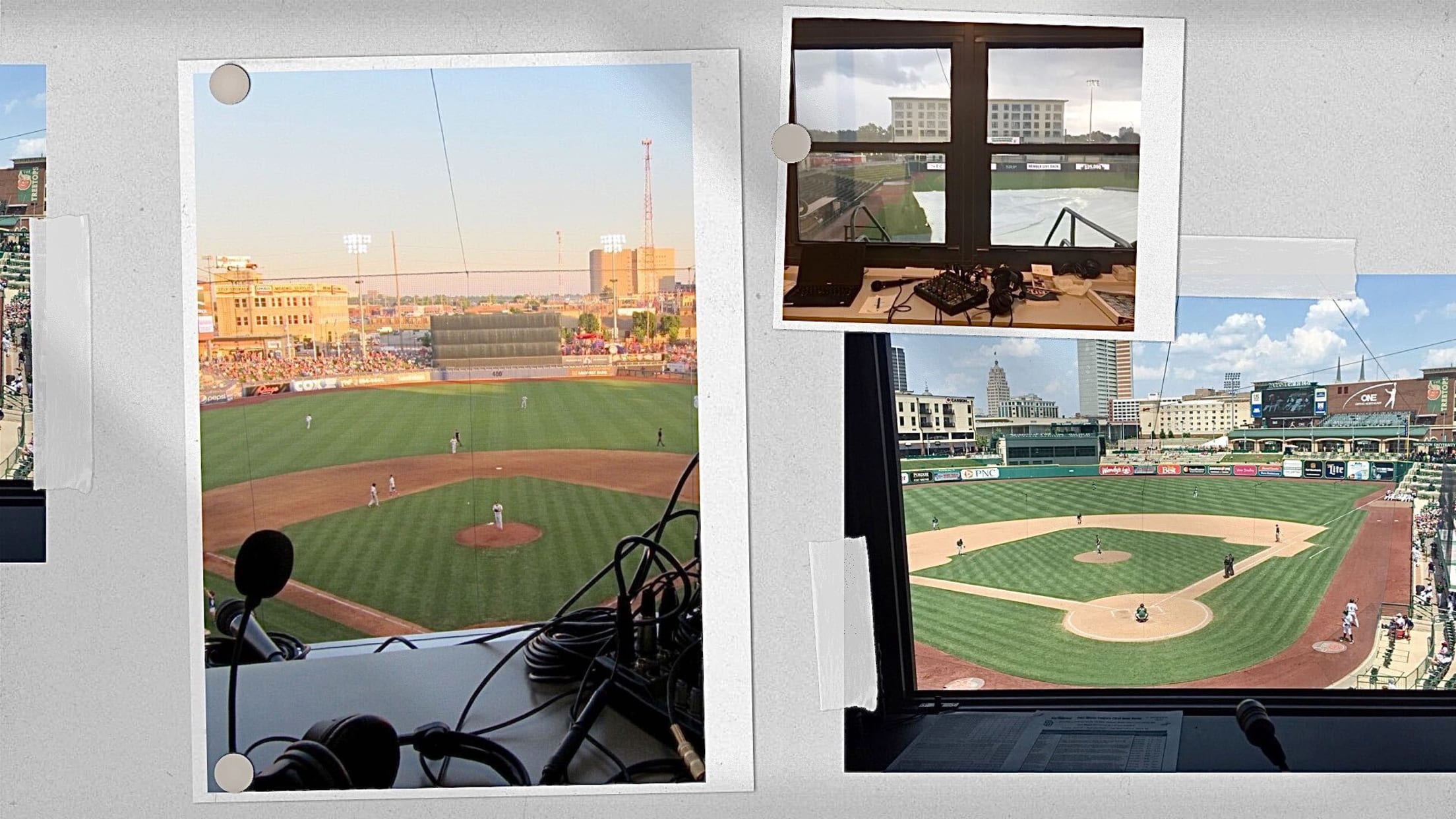 When it comes to effecting change in America, you can talk about it or you can be about it. Adam Giardino chose the latter approach. Giardino, a broadcasting professional with 10 years experience who works for the Triple-A Scranton/Wilkes-Barre RailRiders, is the driving force behind the Black Play-by-Play Broadcaster Grant.
Ready and waiting: Jordan Groshans
No. 75 overall prospect staying simple during hiatus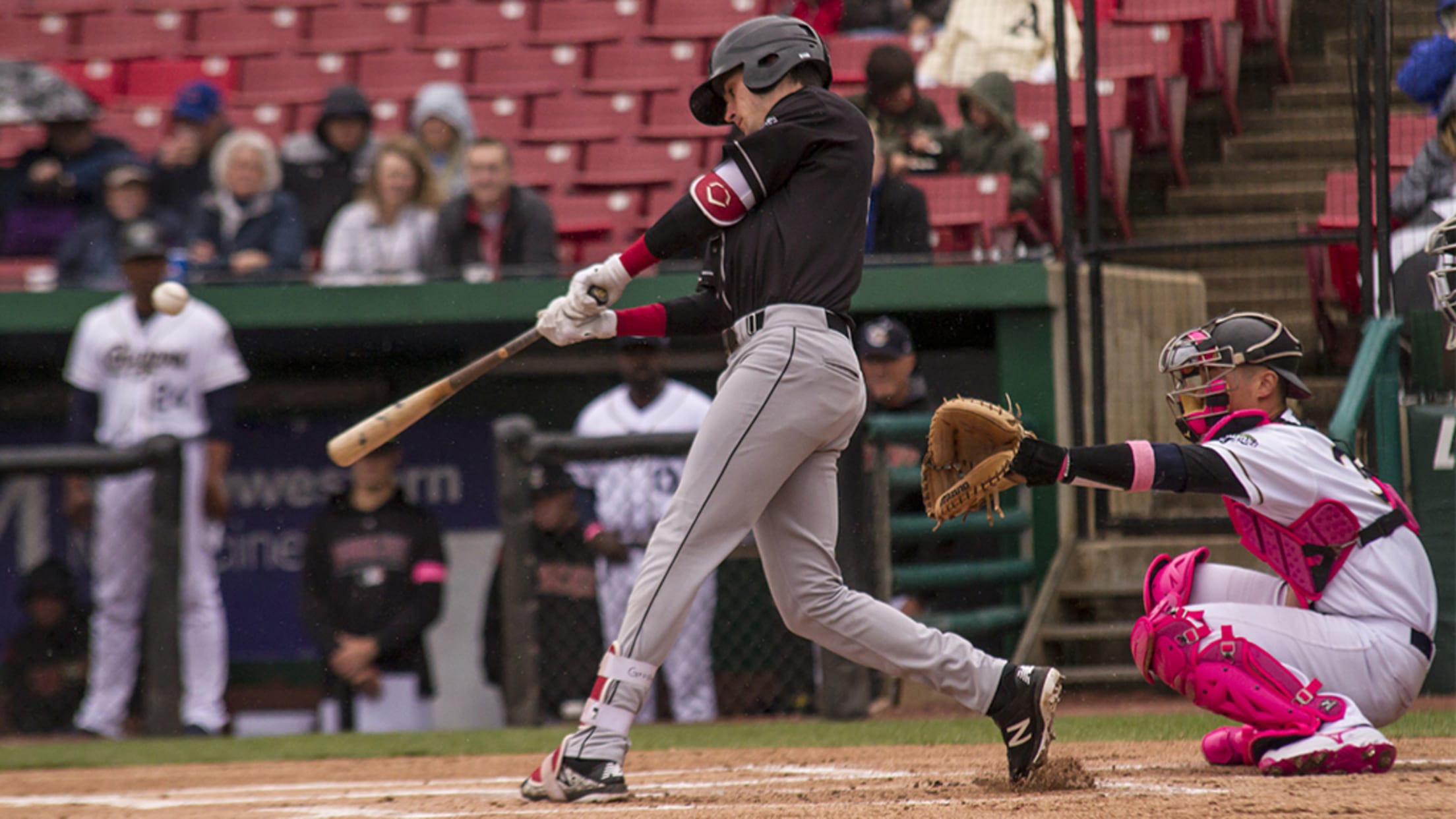 Players at all levels of the Minor Leagues missed significant playing time in 2019 due to injury only to have their return interrupted by the global pandemic. Each week, MiLB.com checks in on an elite prospect's road back from injury. This week, we focus on Toronto Blue Jays infielder Jordan
Toolshed: Previewing the 2020 MLB Draft
Five-round format, Torkelson's Tiger ties should stand out this week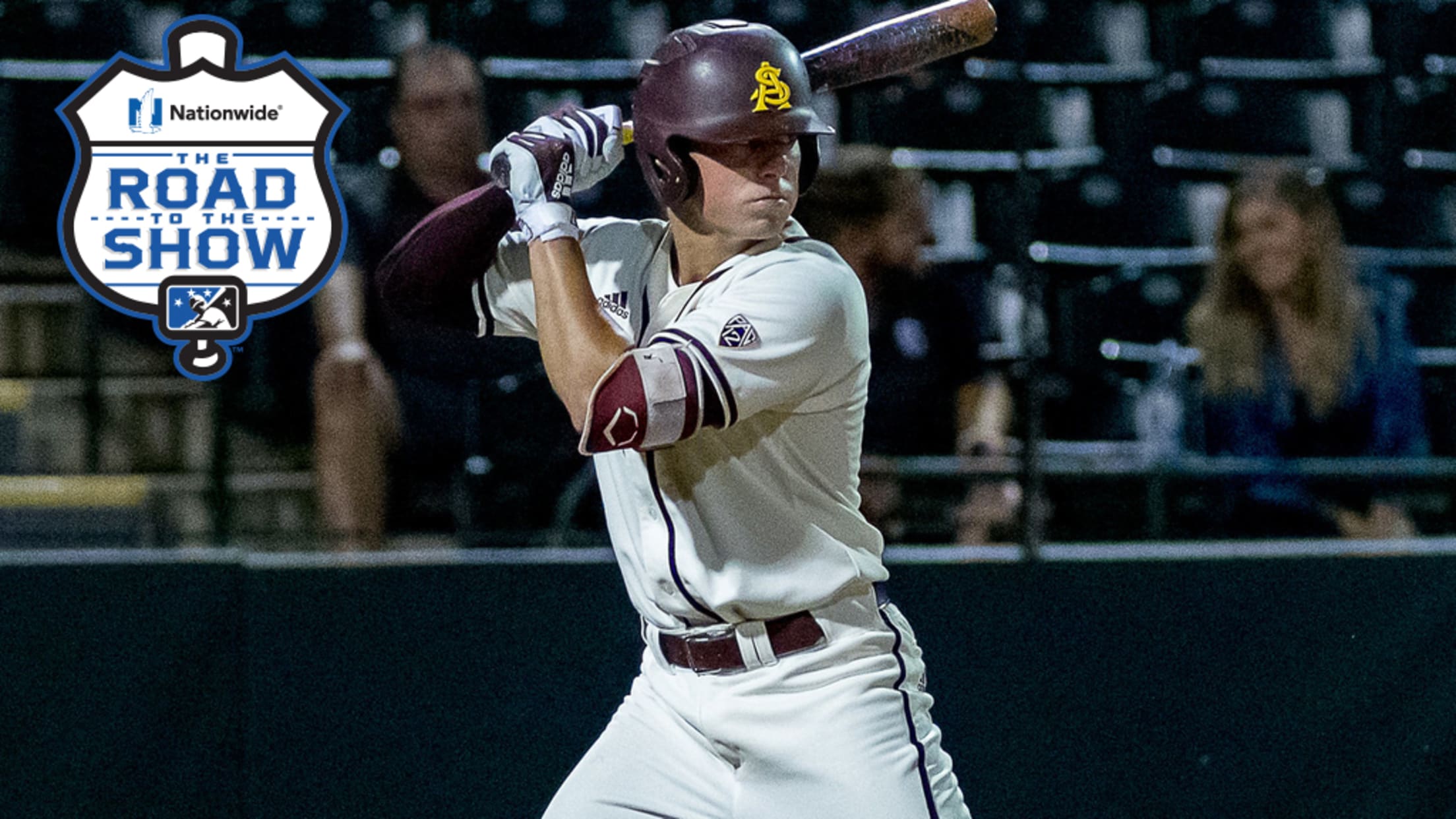 Every Major League Baseball First-Year Player Draft is different. Different Draft order. Different players being drafted. Different signing bonus pools available to clubs and players. This one, well, this one is considerably more different than others. The 2020 Draft will take place June 10-11 with the first round and Competitive
Toolshed: 2018 Draft retrospective
Mize's move to Motor City, Royals' run on pitchers stand out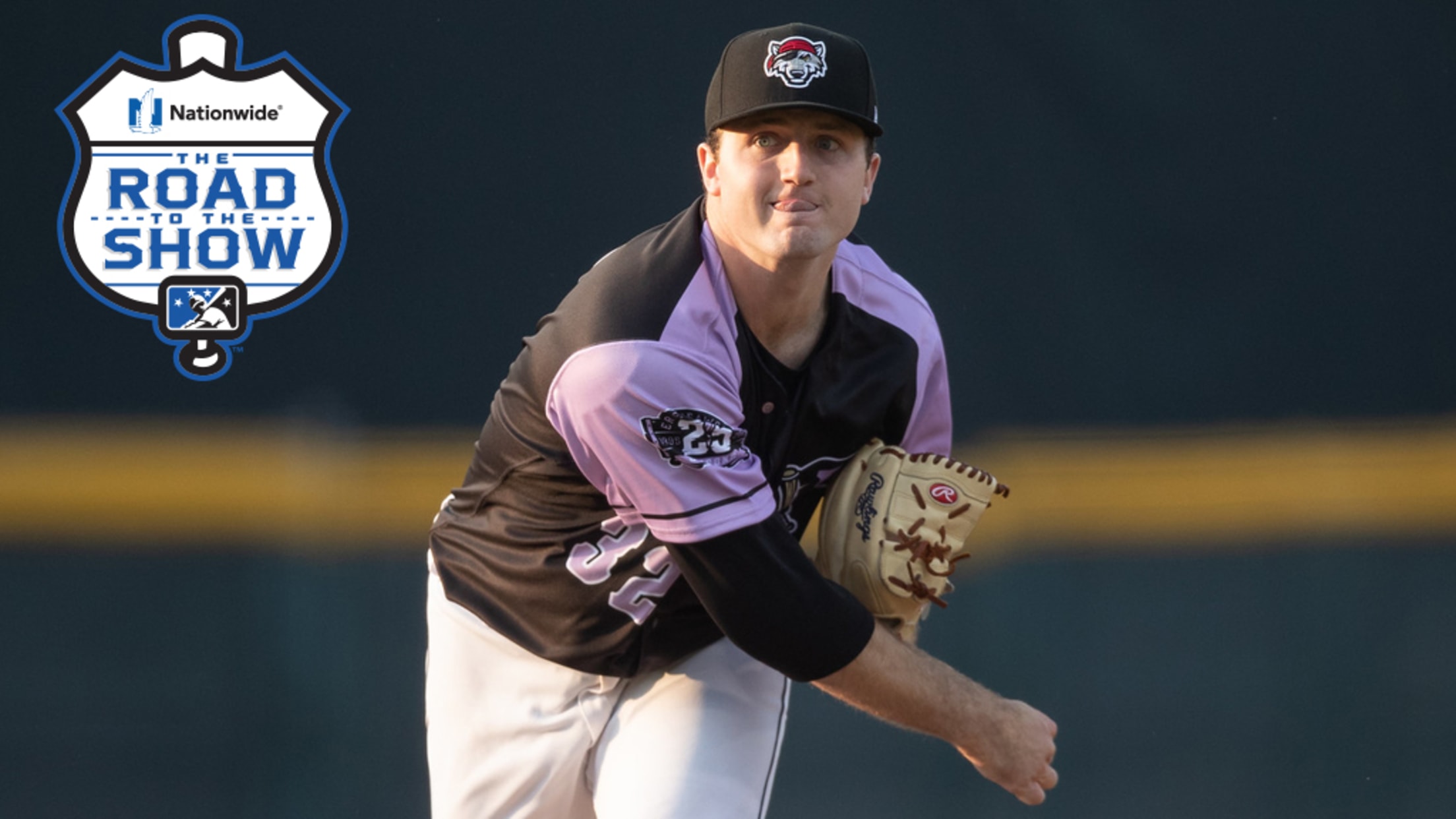 The 2020 First-Year Player Draft is coming, and without regular-season baseball being played yet due to the coronavirus pandemic, it will be the first big Major League Baseball event of the summer. The 2020 edition will take place June 10-11 and be limited to five rounds this year, but it
The Show Before the Show: Episode 259
Dodgers' Gray discusses 2020 prep, Division II two-way past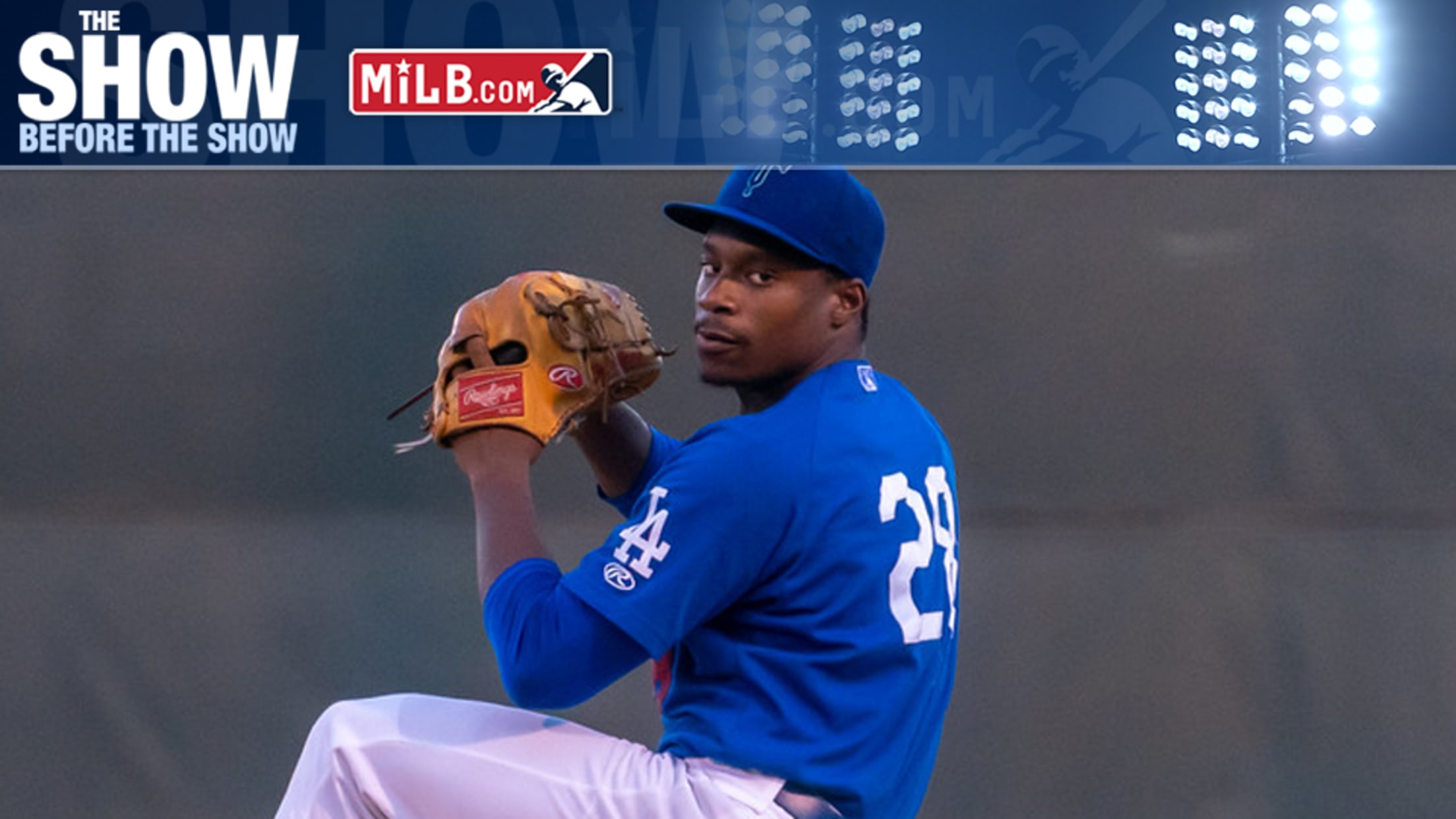 Check out the latest episode of The Show Before the Show, MiLB.com's official podcast. A segment rundown is listed below, in case you want to skip to a particular section. Like the podcast? Subscribe, rate and review "Minor League Baseball podcast" on iTunes. The podcast is also available via Spotify,
Toolshed: 2017 Draft retrospective
High-school trio at top, Pearson's move up north still stand out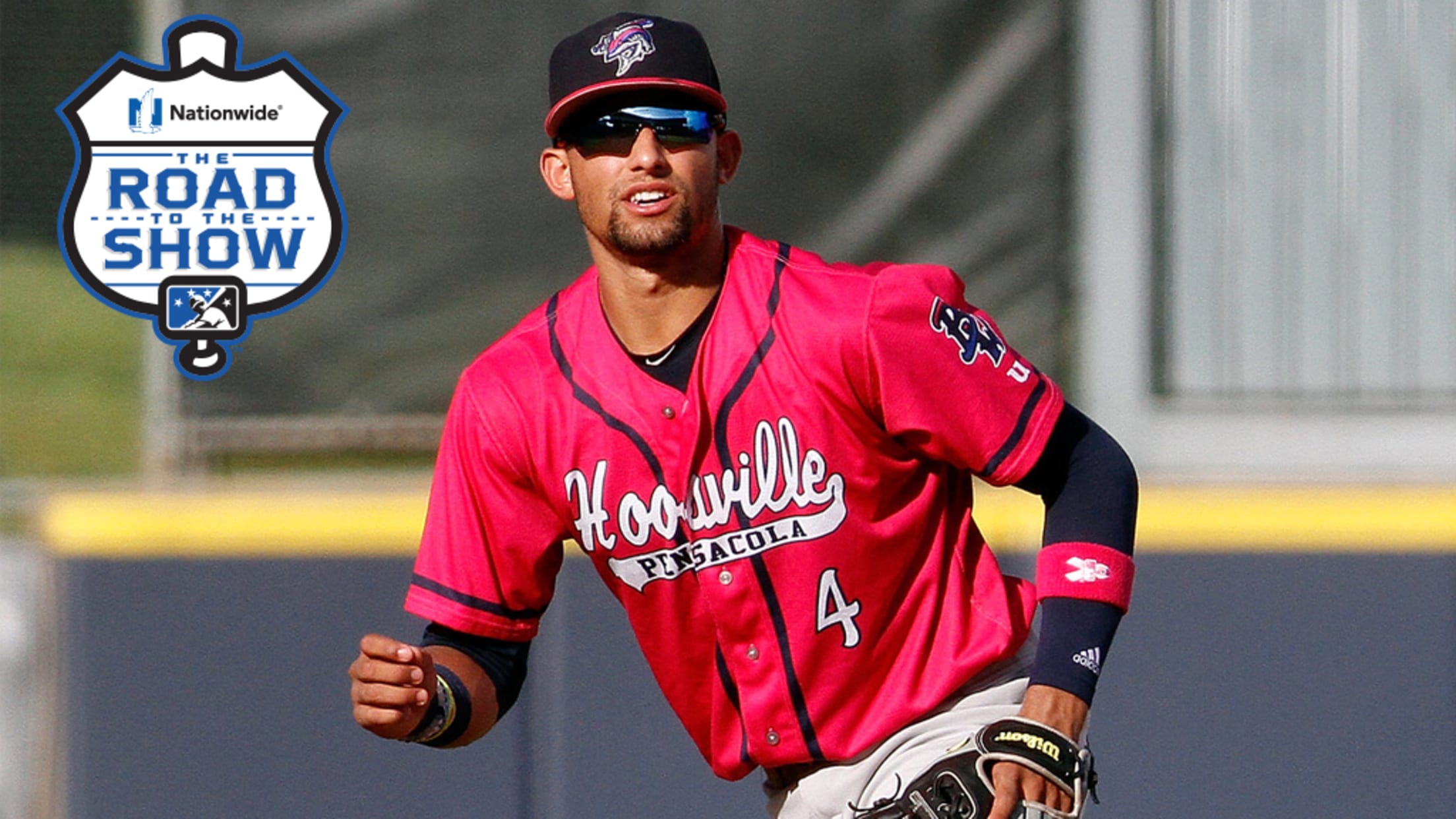 The 2020 First-Year Player Draft is coming, and without regular-season baseball being played yet due to the coronavirus pandemic, it could be the first big Major League Baseball event of the summer. The 2020 edition is likely to take place on June 10 and be as little as five rounds,
Best streams of 2019 games: Wild strikeouts
Thunder's Garcia whiffs 15; Travelers' Crismatt is immaculate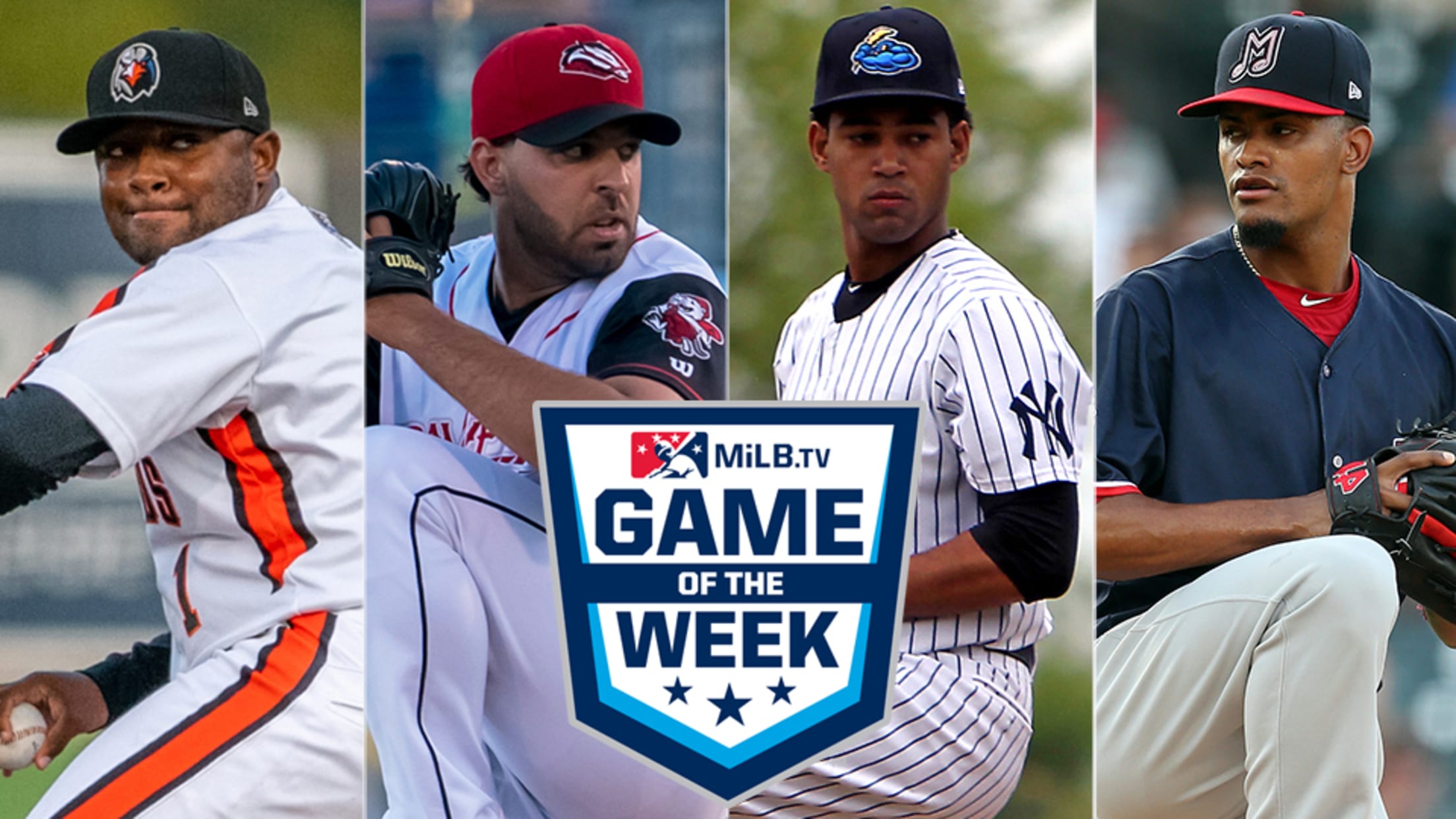 Outside of the home run, the strikeout is the singular moment in a game that elicits raw emotion. It's why Nolan Ryan, Randy Johnson and Pedro Martinez are etched in baseball lore. The ability to blow a 100-mph heater past a hitter or drop in a knee-buckling breaking ball resonates