Rodriguez, Craig blast way to All-Star win
Giants outfielder hits key homer; Bucs prospect wins in 'extras'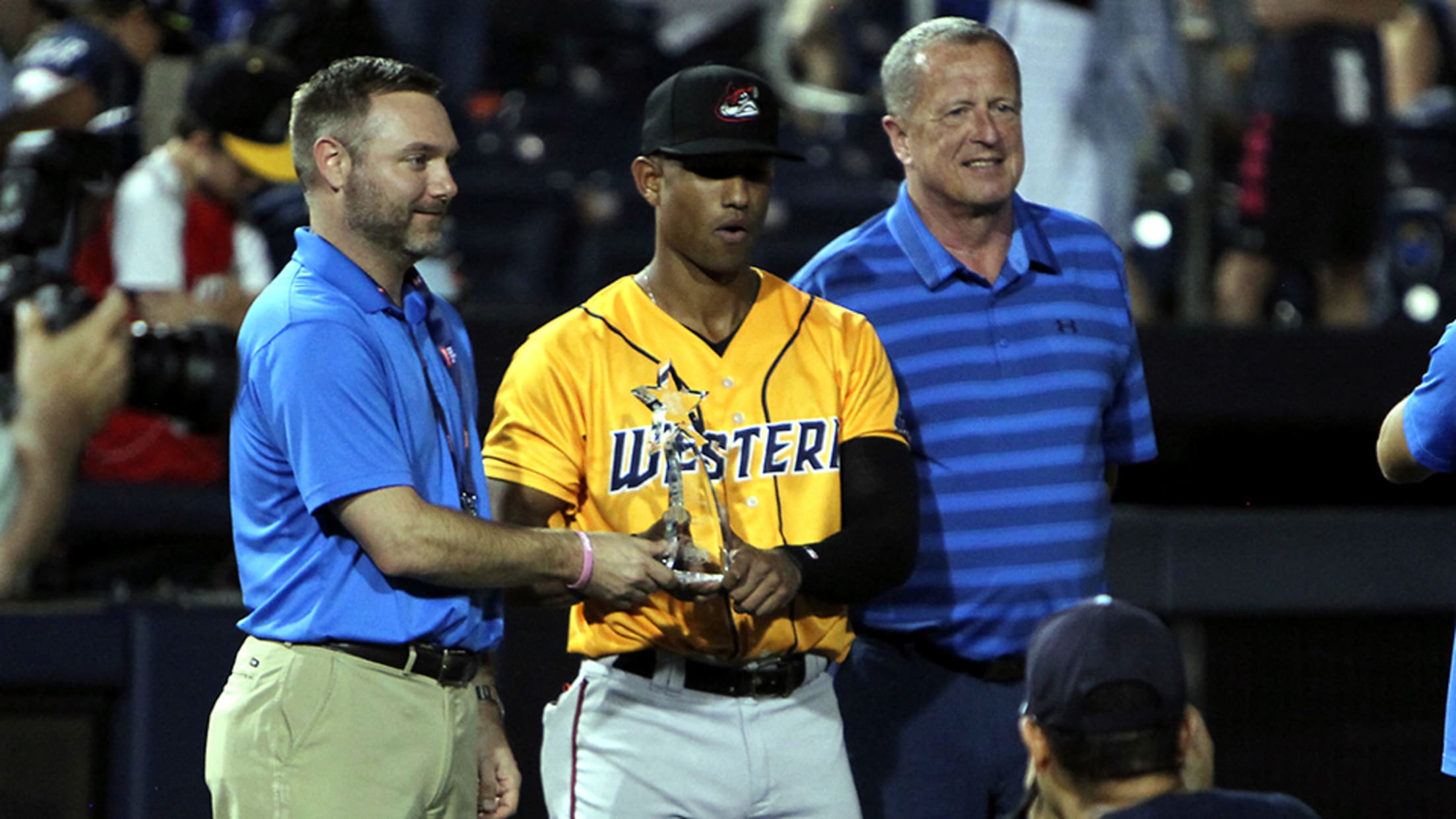 TRENTON, N.J. -- A night after competing in Home Run Derby, Luigi Rodriguez and Will Craig produced the long balls that really counted.Rodriguez smacked a go-ahead solo shot in the eighth inning to secure BUSH'S® All-Star MVP honors. And when the Eastern League All-Star Classic ended in a 4-4 tie, Craig
Prospect Roundup: Games of July 8
Giants' Bart, Orioles' Mountcastle continue to slug Sunday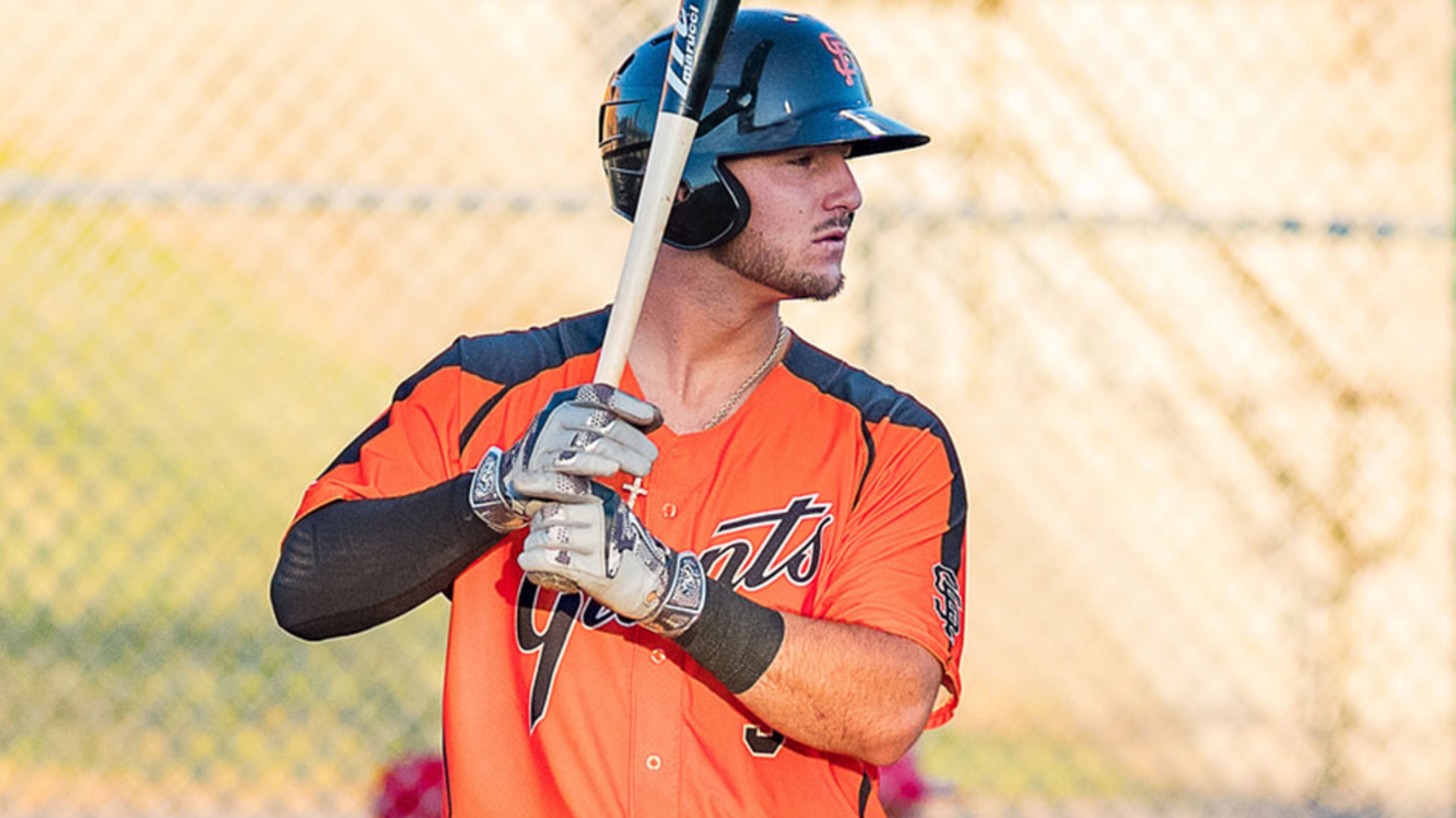 Theme of the dayBeads? Bees. Beads? Bees. Beads? Corpus Christi's not on board: Sunday provided one of the wackiest delays of the 2018 season. A swarm of bees overtook the Double-A Corpus Christi dugout just before first pitch, causing an 85-minute delay. Someone should have told them Triple-A Salt Lake
Triple-A, Eastern sluggers set for HR derbies
League leaders ready to flex muscle as part of All-Star festivities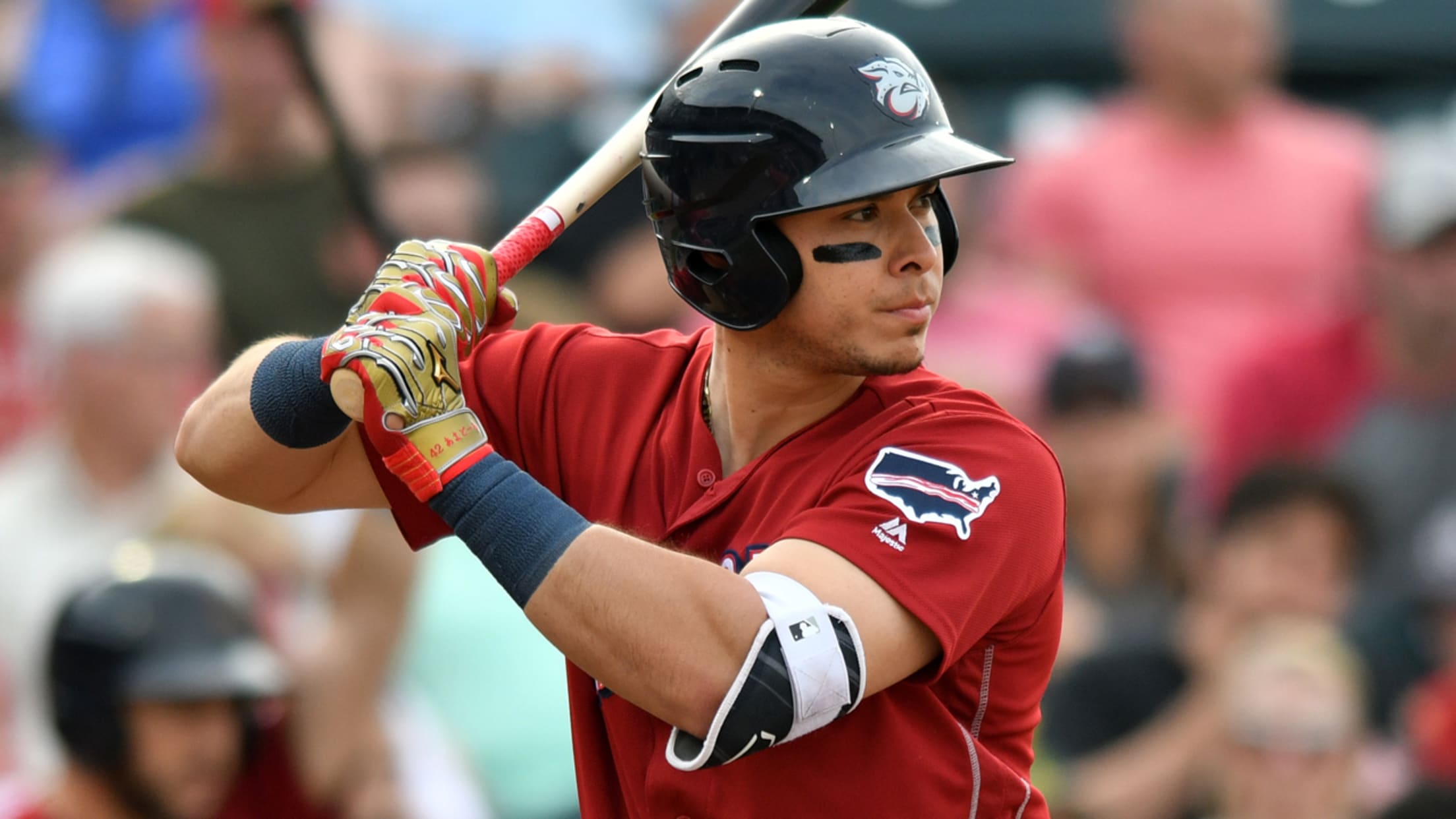 Fans in Columbus and Trenton better make sure their gloves are oiled, laced up and ready to go.Derby season arrives next week for the Triple-A and Eastern leagues, and each circuit has announced its list of participants for their respective home run competitions. The Triple-A showcase will take place in
Luigi's 3-run liner gives Ducks 7-5 win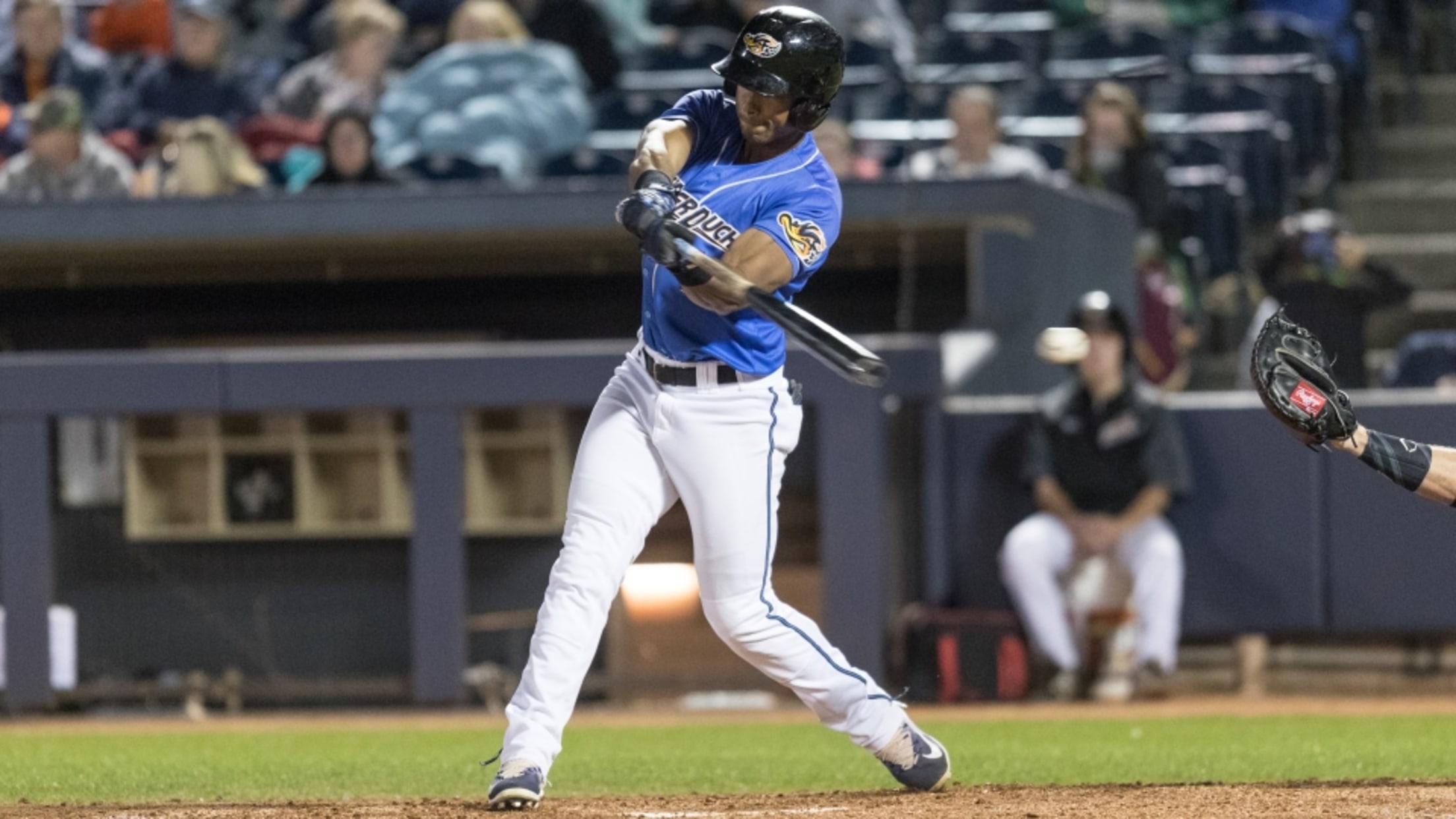 RubberDucks Game RecapRubberDucks 7 SeaWolves 5WP: Justin Garcia (1-0) LP: Adam Ravenelle (0-5) Save: Leandro Linares (3) SummaryAkron's Luigi Rodriguez delivered a clutch three-run double with the bases loaded, and reliever Justin Garcia threw 2.2 innings of scoreless baseball in his Akron debut to help the RubberDucks defeat the Erie SeaWolves
Lugo fans 8 Fightin Phils in series win, 6-2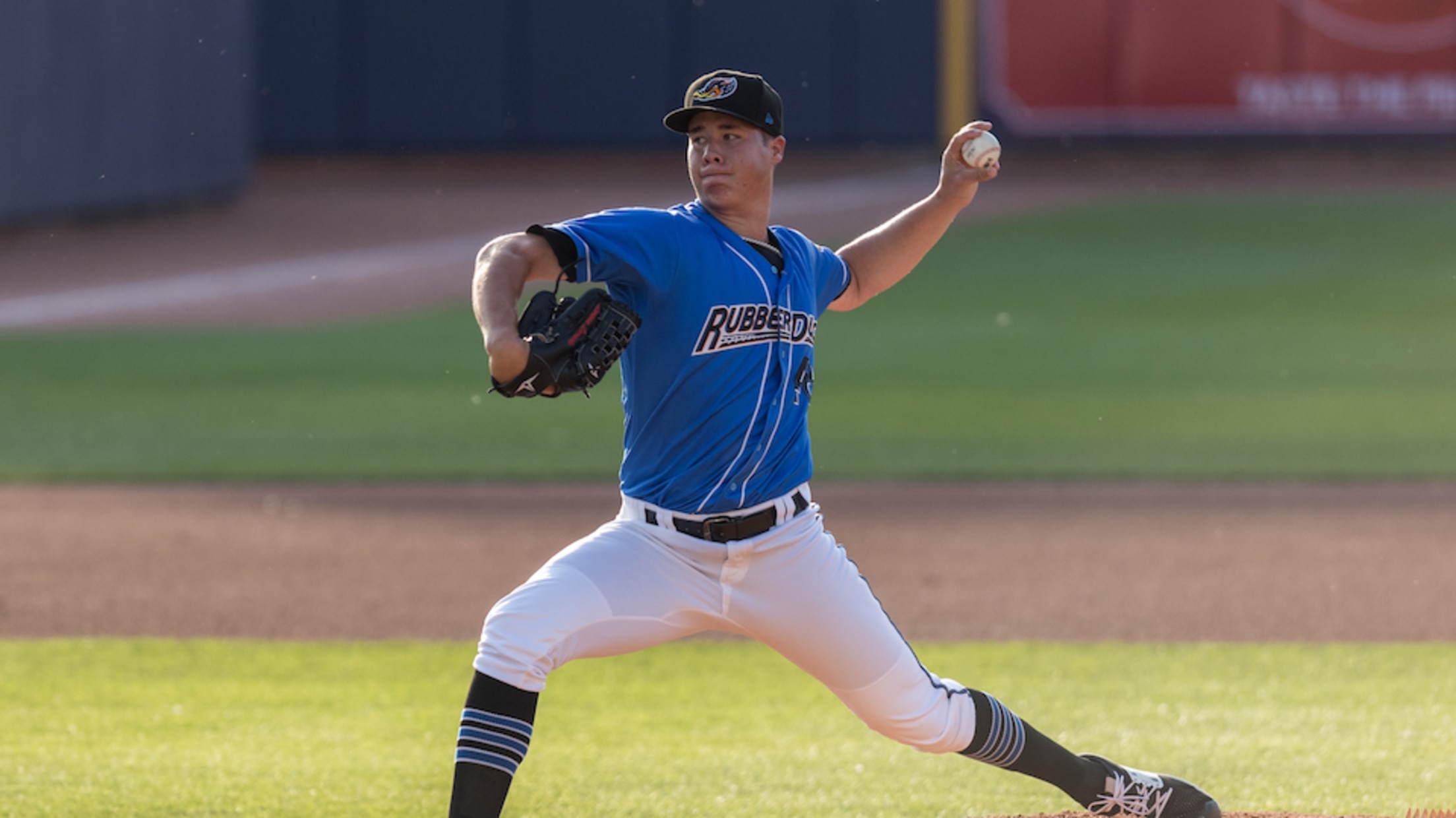 RubberDucks Game RecapRubberDucks 6 Fightin Phils 2WP: Luis Lugo (7-6) LP: Tom Bergjans (1-6) Save: noneSummaryAkron's Luigi Rodriguez stroked a key two-run double, and Luis Lugo struck out eight batters in his longest outing of the season, as the RubberDucks defeated the Reading Fightin Phils, 6-2, Monday afternoon at FirstEnergy
Sands springs Squirrels with two-run shot, 4-2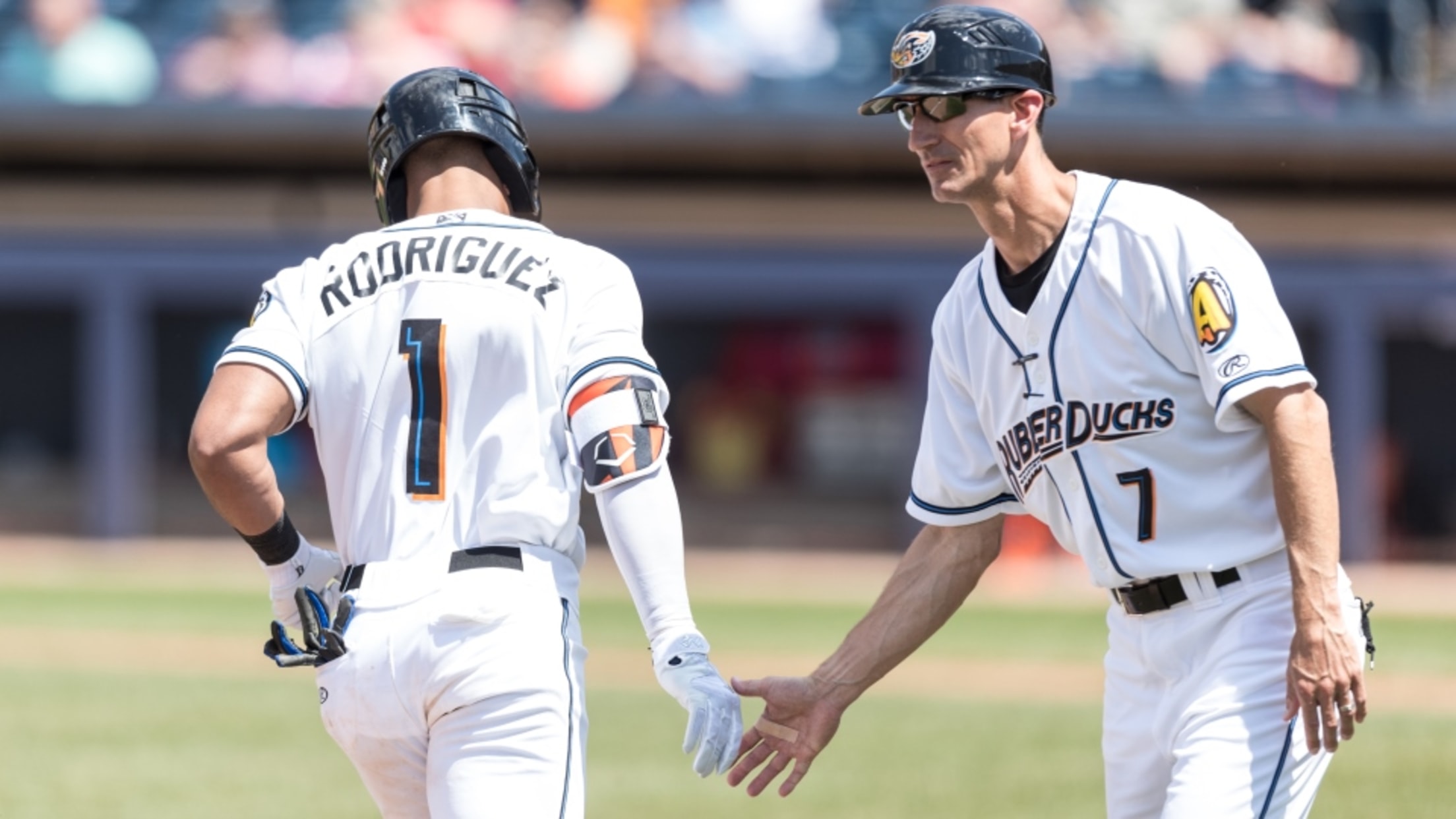 RubberDucks Game RecapFlying Squirrels 4 RubberDucks 2WP: Tyler Cyr (4-1) LP: Neil Holland (3-1) Save: None SummaryRichmond's Jerry Sands hit a two-run home run, breaking a tie game in the top of the ninth to lead the Flying Squirrels over the RubberDucks 4-2 Sunday at Canal Park.
RubberDucks spot SeaWolves nine runs, lose 9-4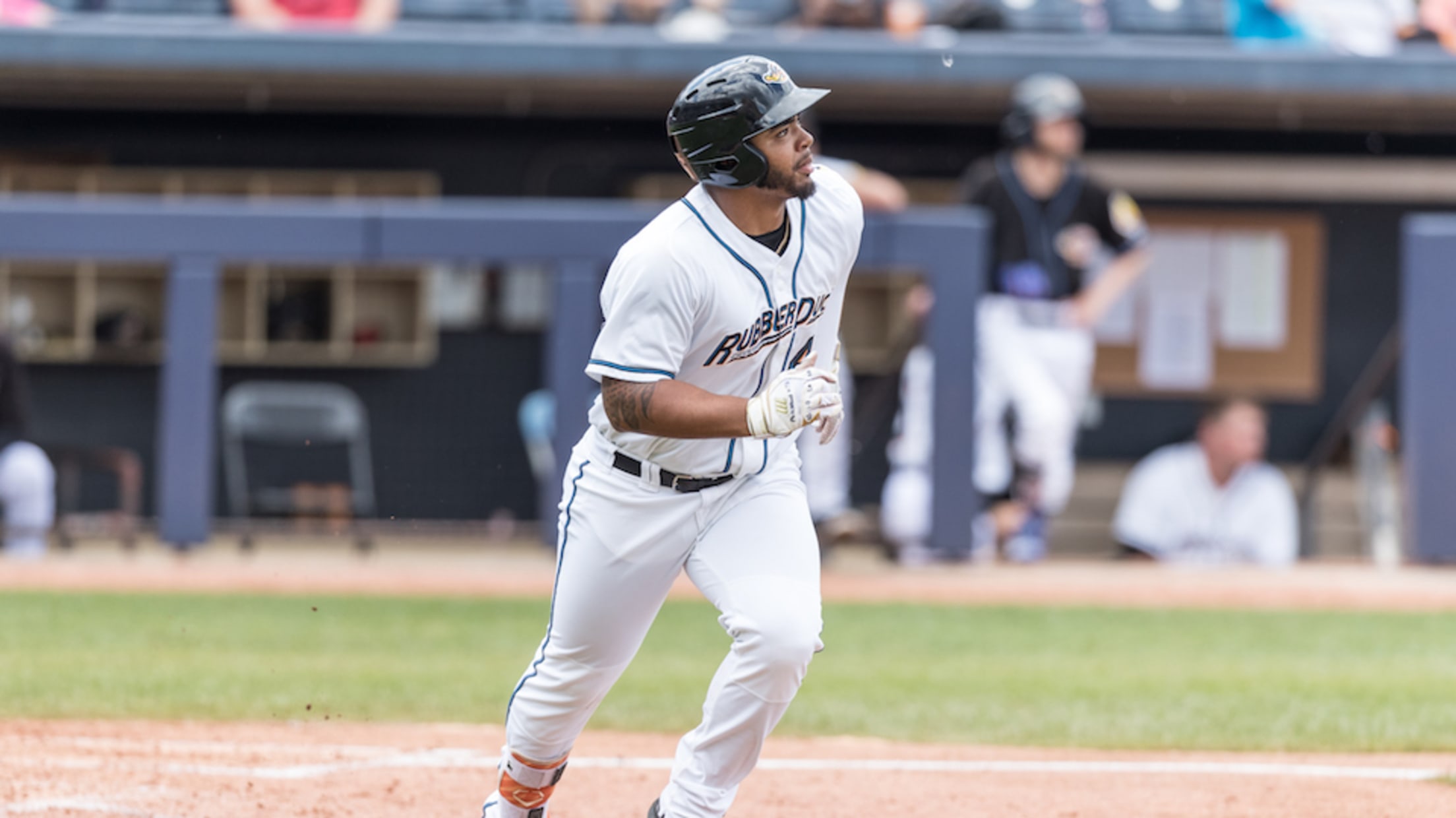 RubberDucks Game RecapSeaWolves 9 RubberDucks 4WP: Tyler Alexander (5-6) LP: Matt Esparza (5-2) Save: none SummaryRubberDucks designated hitter Luigi Rodriguez and first baseman Bobby Bradley both clubbed two-out, two-run home runs, but they weren't enough as Erie plated the first nine runs in their 9-4 win Thursday night at UPMC Park.
Luigi launches game-winner in 10th, 4-1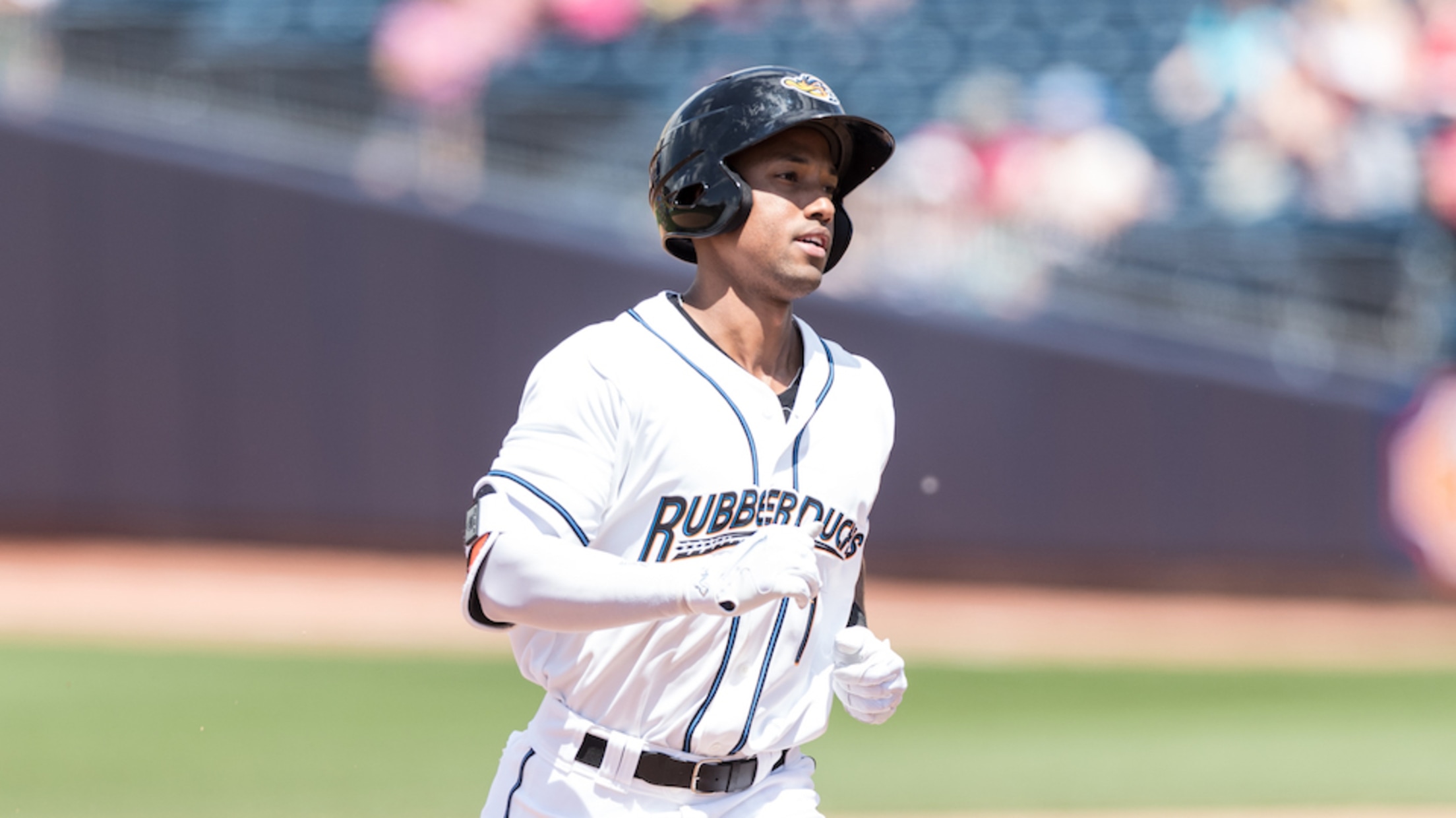 RubberDucks Game RecapRubberDucks 4 Senators 1WP: David Speer (2-1) LP: Derek Self (1-1) Save: Cameron Hill (6) SummaryAkron's Luigi Rodriguez launched a three-run homer in the 10th inning that led the 1st-place RubberDucks to a 4-1 victory over the Harrisburg Senators Thursday night at FNB Field in Harrisburg, Pa. 
Luigi's long balls lift RubberDucks, 9-6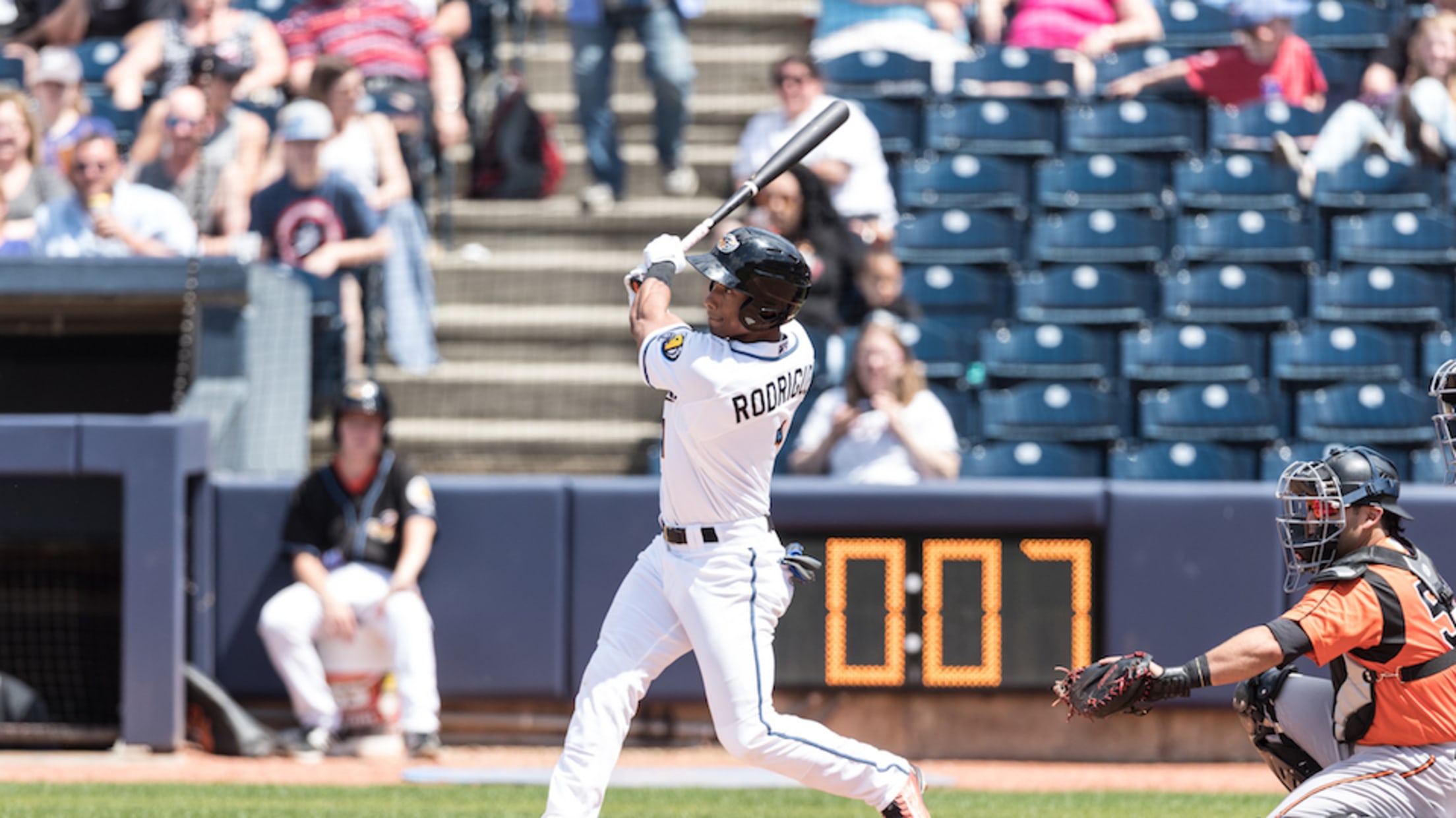 RubberDucks Game RecapRubberDucks 9 Flying Squirrels 6WP: Matt Whitehouse (3-3) LP: Jordan Johnson (4-5) Save: none SummaryAkron's Luigi Rodriguez slugged a pair of homers, and Matt Whitehouse pitched a season-high, seven innings, as the RubberDucks took down the Richmond Flying Squirrels, 9-6, Friday night at The Diamond in Richmond, Virginia.
Luigi Rodriguez hits three-run homer, Ducks win 4-2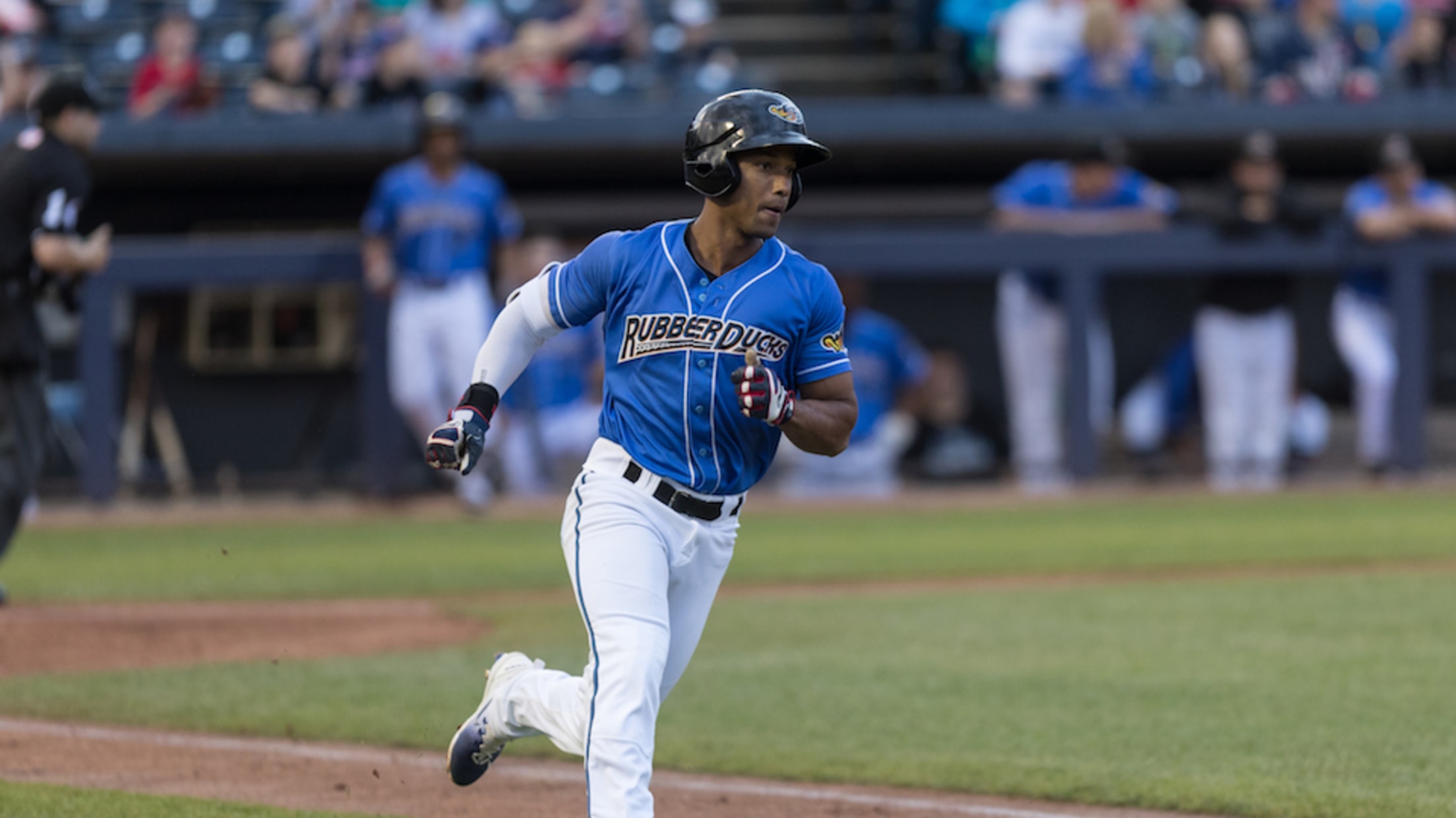 RubberDucks Game RecapRubberDucks 4 Fightin Phils 2WP: Thomas Pannone (3-1) LP: Drew Anderson (5-3) Save: David Speer (3) SummaryLuigi Rodriguez plated three and starter Thomas Pannone worked 6.1 innings, allowing only one run, helping Akron avoid the sweep to beat the Reading Fightin Phils 4-2 Thursday night at FirstEnergy Stadium.
Ducks Dingers Demolish Sea Dogs, 8-3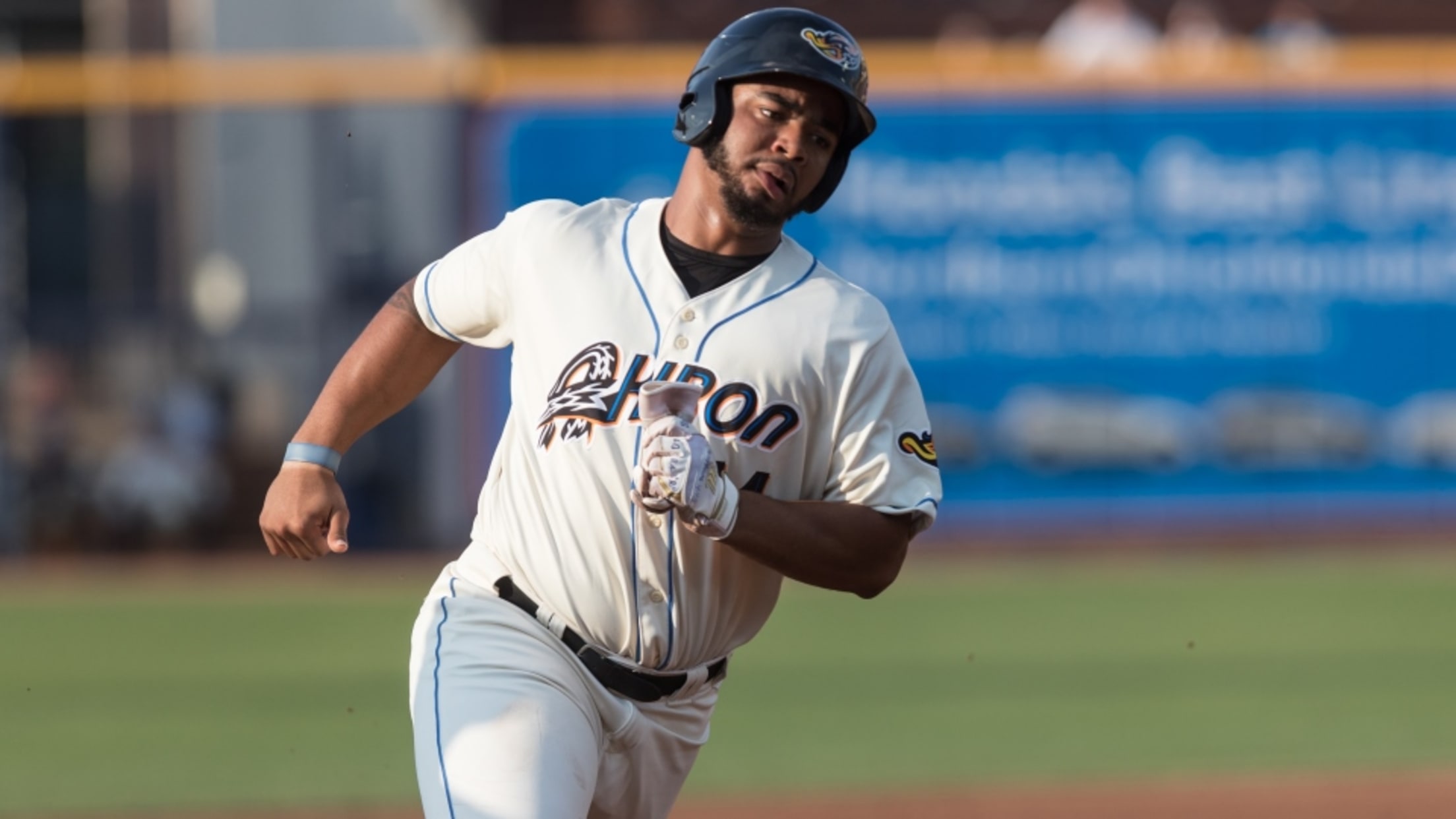 RubberDucks Game RecapRubberDucks 8 Sea Dogs 3WP: Tanner Tully (1-0) LP: Kevin McAvoy (1-5) Save: None SummaryBobby Bradley went 3-5 on the night with two doubles, a home run and three RBI, leading Akron to a 8-3 win over Portland Saturday night at Canal Park.