Toolshed: Cron could be powerful D-backs DH
No. 26 prospect has chance at new life under potential MLB rules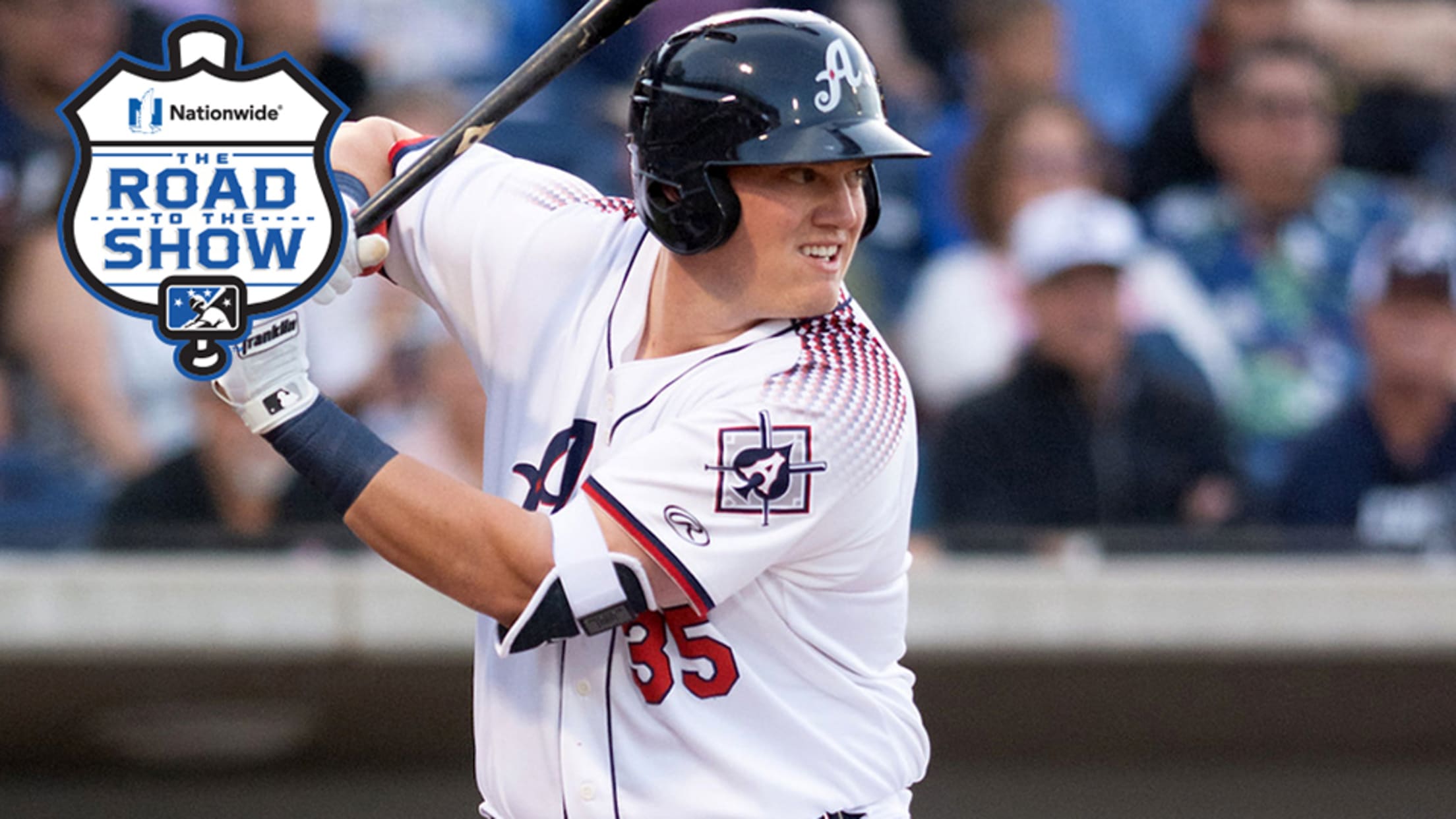 Kevin Cron was in the same boat as many players in Major League camps on March 12. He saw the news that Utah Jazz center Rudy Gobert had tested positive for the coronavirus, causing the NBA to suspend its season, and knew MLB soon would follow. The league canceled Spring
Toolshed: Meet the 2019 All-MiLB team
Robert, Lux, Cron, Gore headline Minors' best performers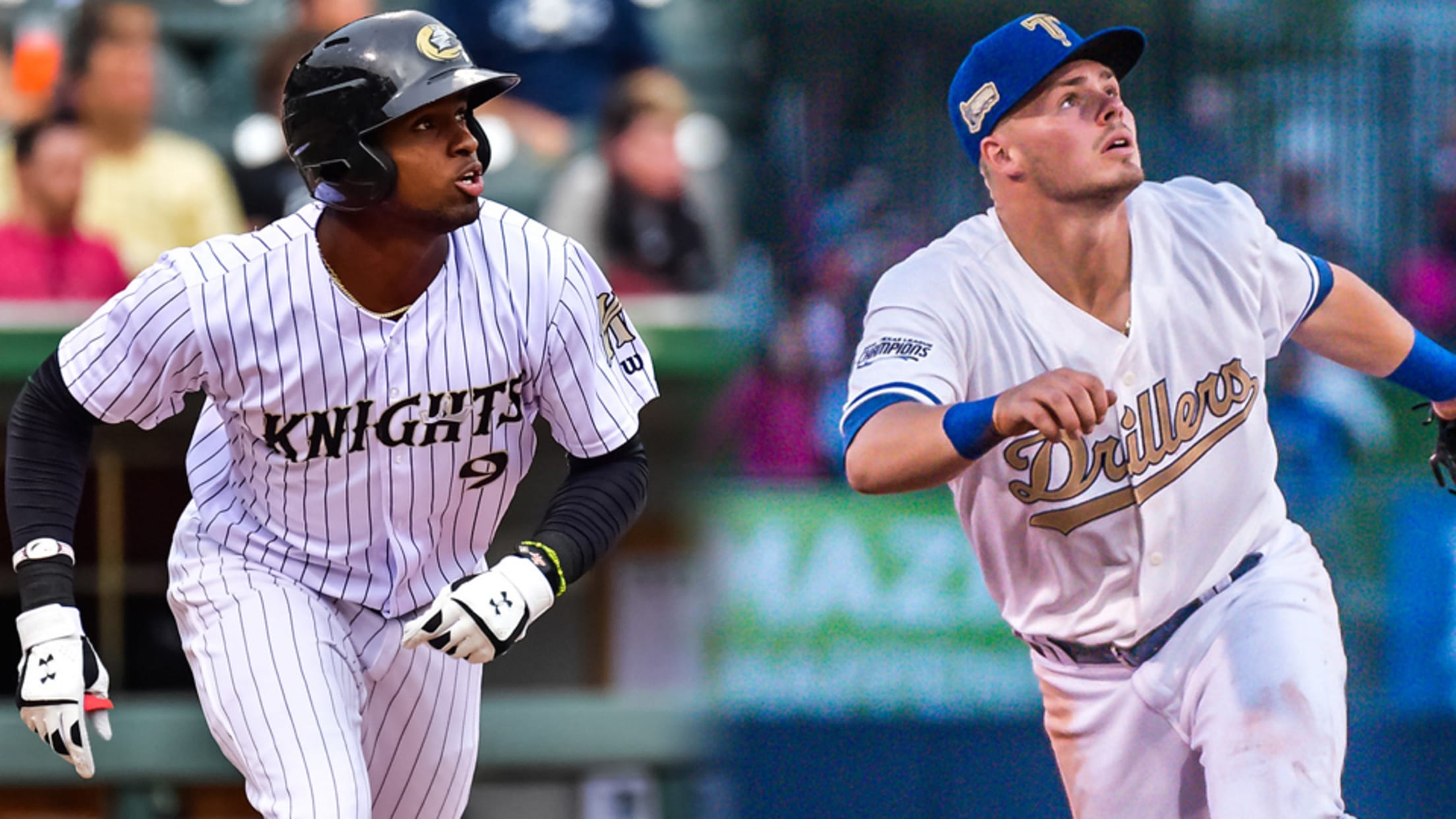 Each offseason, MiLB.com goes position by position across each system and honors the players -- regardless of age or prospect status -- who had the best seasons in their organization. Click here to locate your favorite club. This edition of Toolshed covers the entire Minor Leagues, picking out the players who enjoyed
Cron, Thomas lead way for talented D-backs
Arizona produces .551 winning percentage, three league titles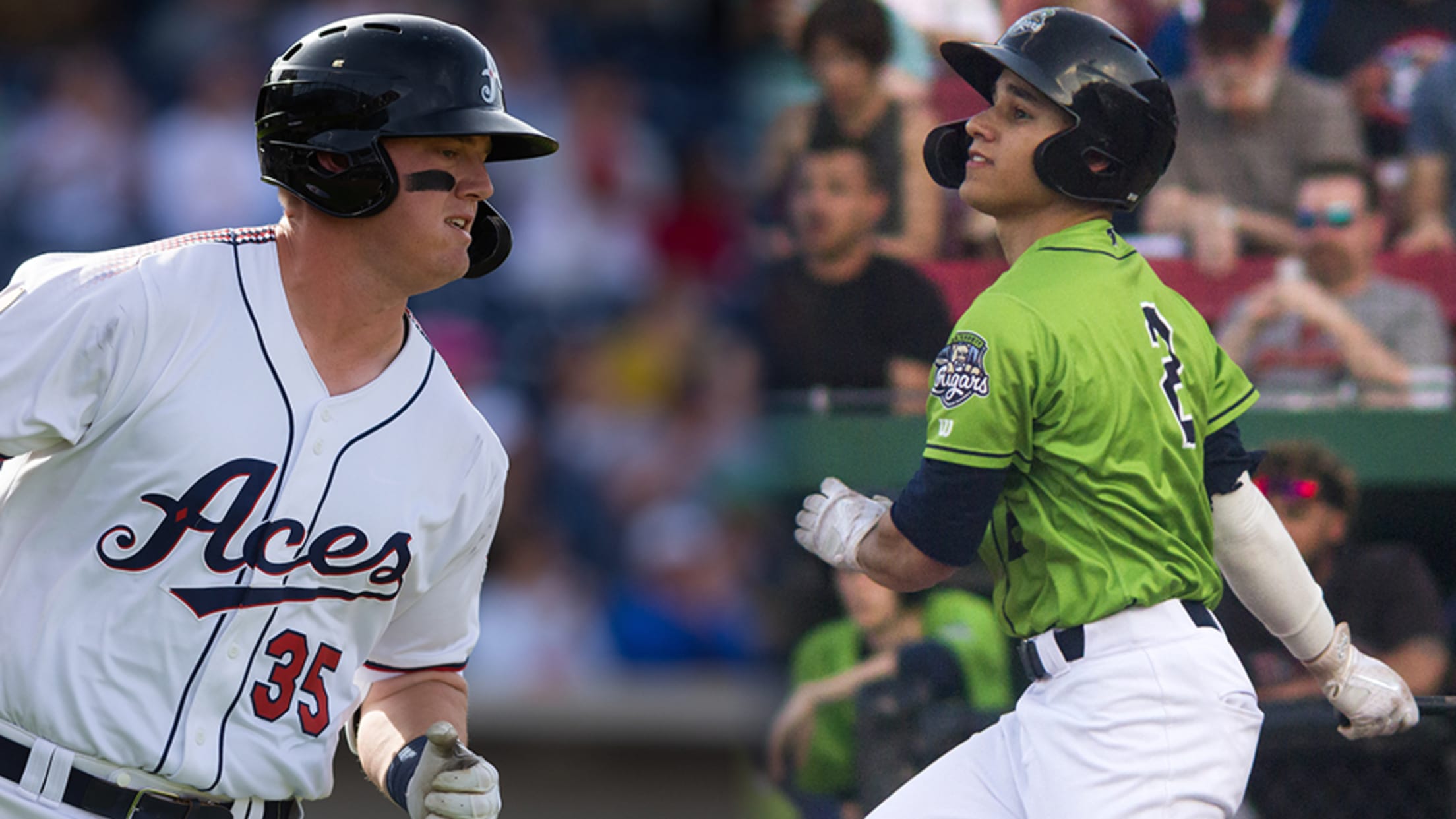 Each offseason, MiLB.com goes position by position across each system and honors the players -- regardless of age or prospect status -- who had the best seasons in their organization. Click here to locate your favorite club.One year after finishing with an impressive .541 organizational winning percentage, the D-backs topped
Head of the Class: Triple-A
Sluggers Cron, Lux blast off; righty Gallen shuts down hitters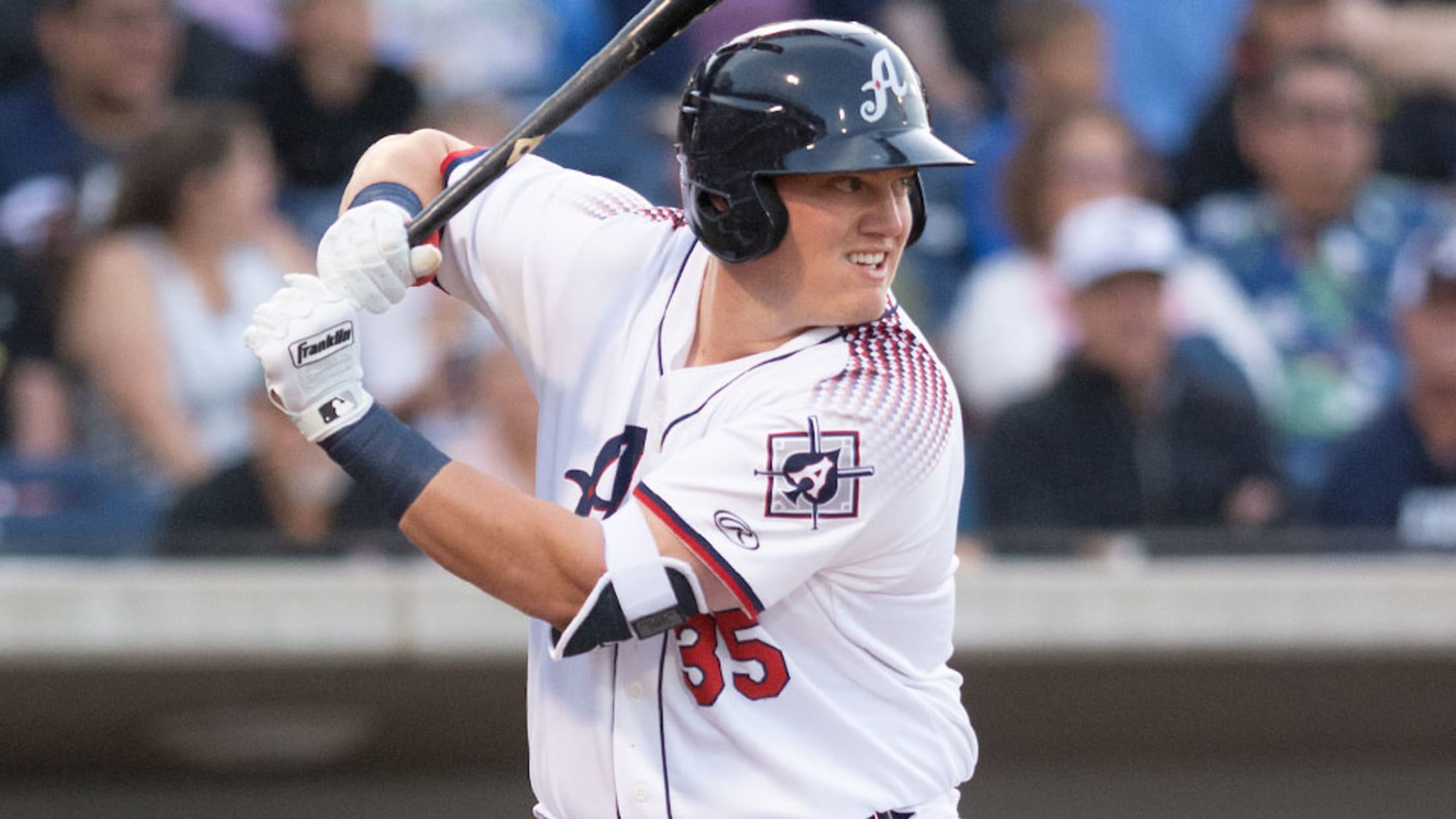 With another Minor League season in the books, members of the MiLB.com staff are looking back at some of the most notable performers from the 2019 campaign for each level. After looking at Double-A, Class A Advanced, Class A, Class A Short Season and Rookie Advanced, we turn our attention
Cron claims 2019 Joe Bauman Home Run Award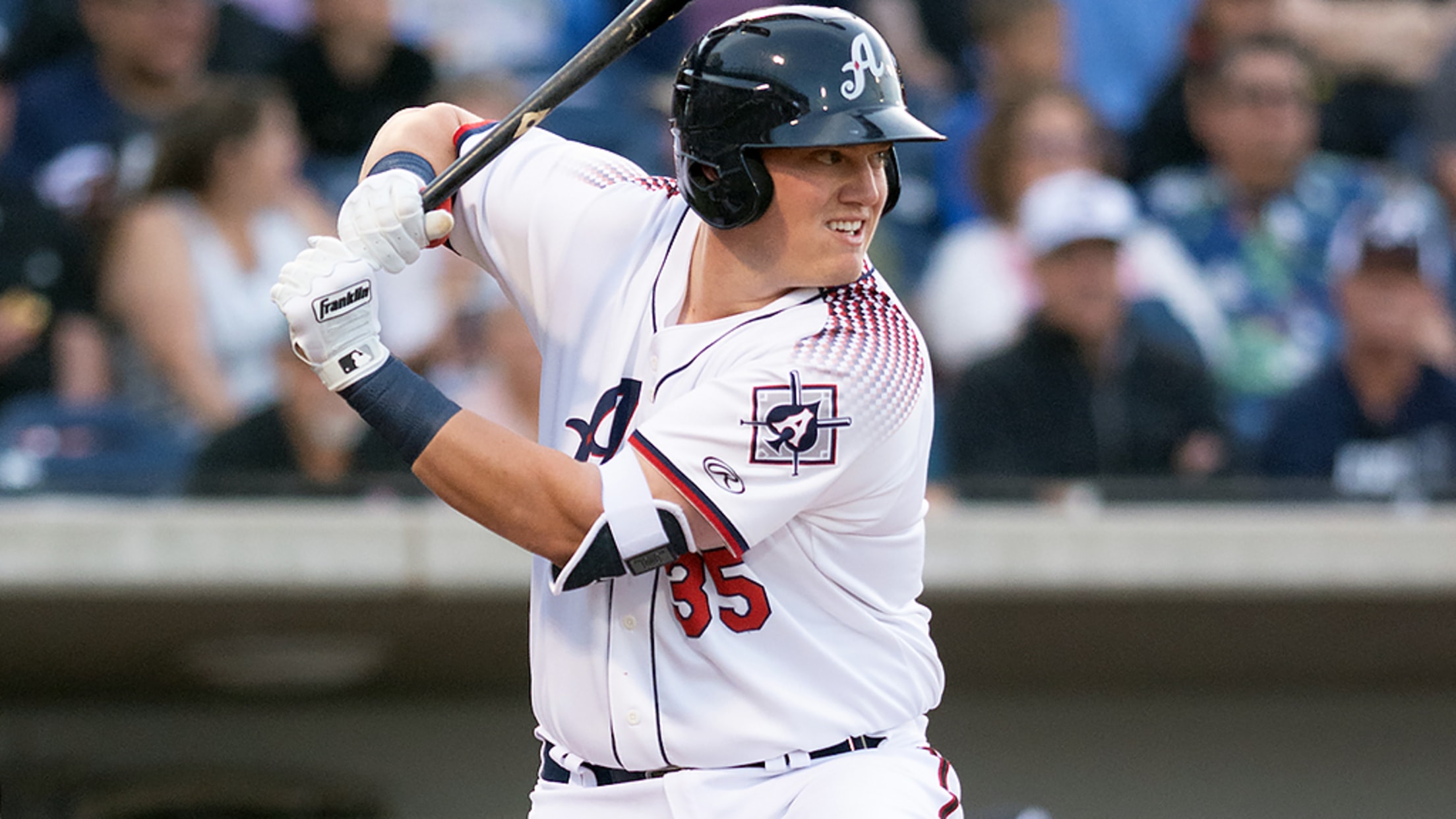 ST. PETERSBURG, Fla. -- Reno Aces infielder Kevin Cron launched 39 home runs to claim the Joe Bauman Award as Minor League Baseball's 2019 home run king. The award, presented by Musco Sports Lighting, will be presented at the Baseball Winter Meetings Awards Luncheon on Dec. 9, along with a
Prospect Roundup: Games of August 30
Dodgers' Wong stays hot; D-backs' Cron collects four hits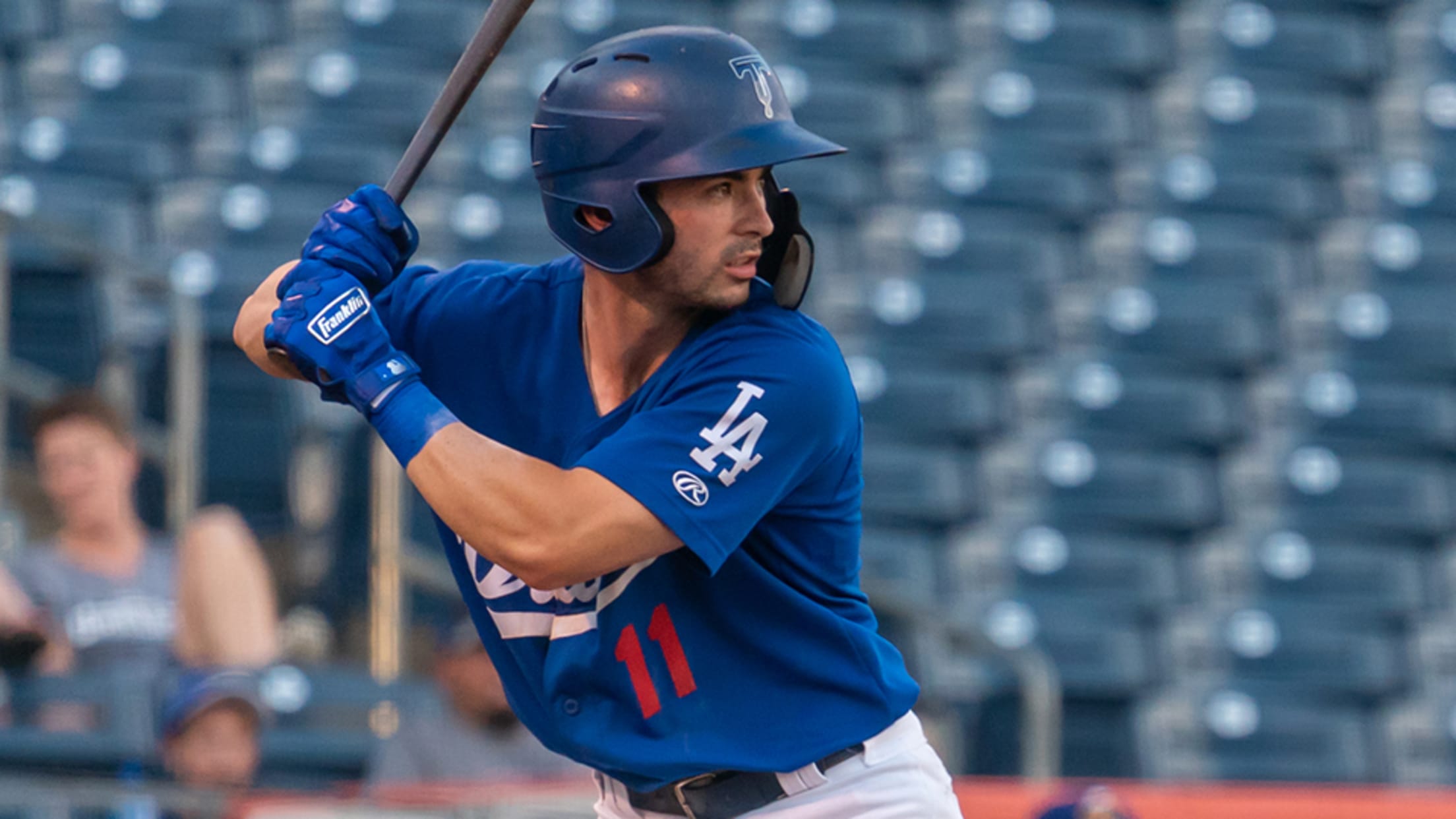 Dodgers C Connor Wong, Double-A Tulsa: 3-for-5, HR, 5 RBI, R -- The Dodgers' No. 28 prospect has been a force in the Drillers' lineup, and Friday's 7-5 loss to Corpus Christi was no different. The five RBIs marked a season high for Wong, who opened the scoring with a
Sluggers dominate 2019 PCL All-Star list
Top-100 prospects Tucker, Kieboom, Diaz among honorees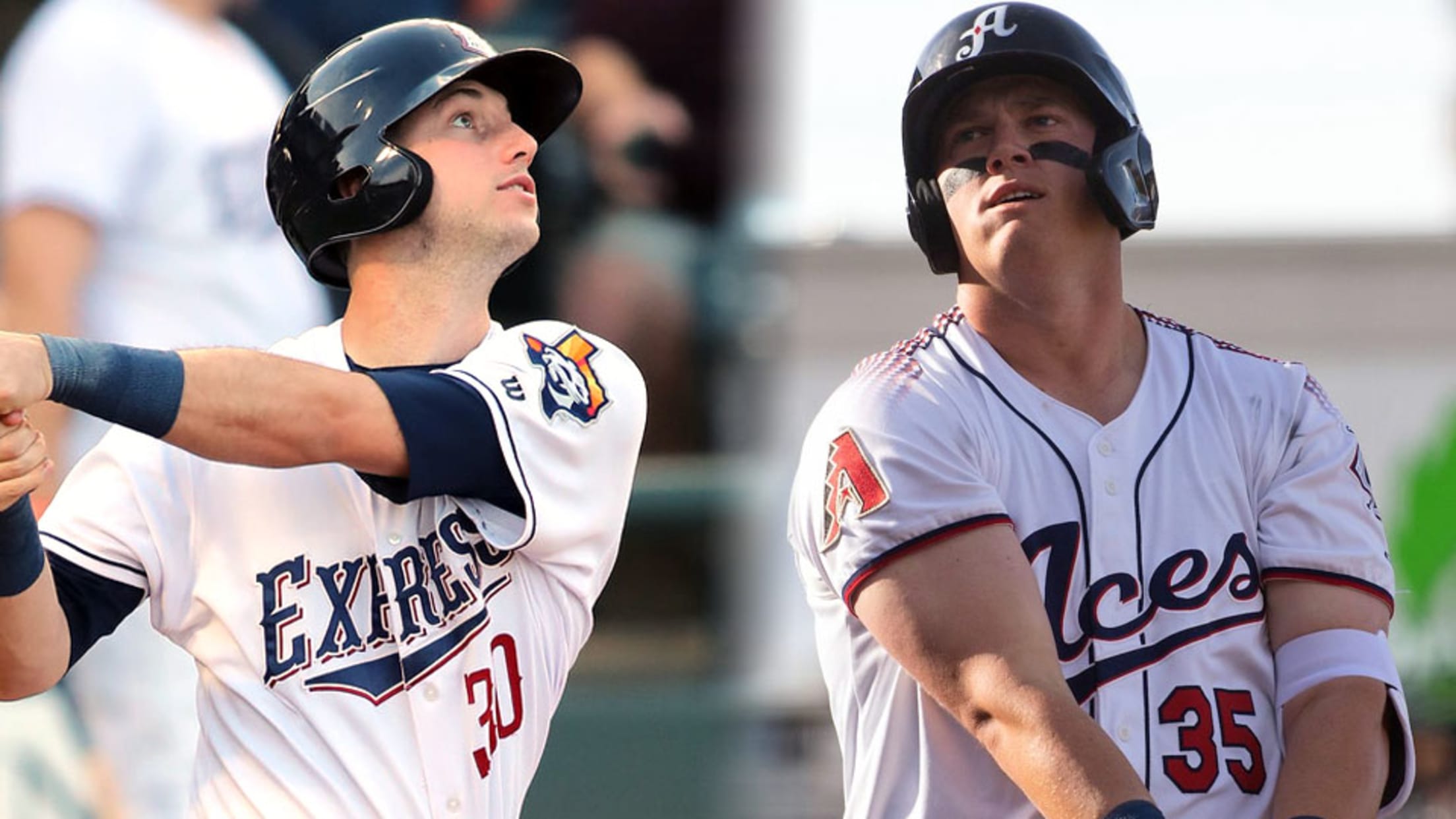 As expected, this group features a real murderer's row of hitting talent from the Minors' top level.Top-100 prospectsKyle Tucker, Carter Kieboom and Isan Díaz combined with dominant sluggers like Kevin Cron, Ty France and Jared Walsh to form the 2019 Pacific Coast League end-of-season All-Stars, the Triple-A circuit announced Monday.
Aces' Cron mashes three dingers again
D-backs No. 26 prospect completes feat for second time in 2019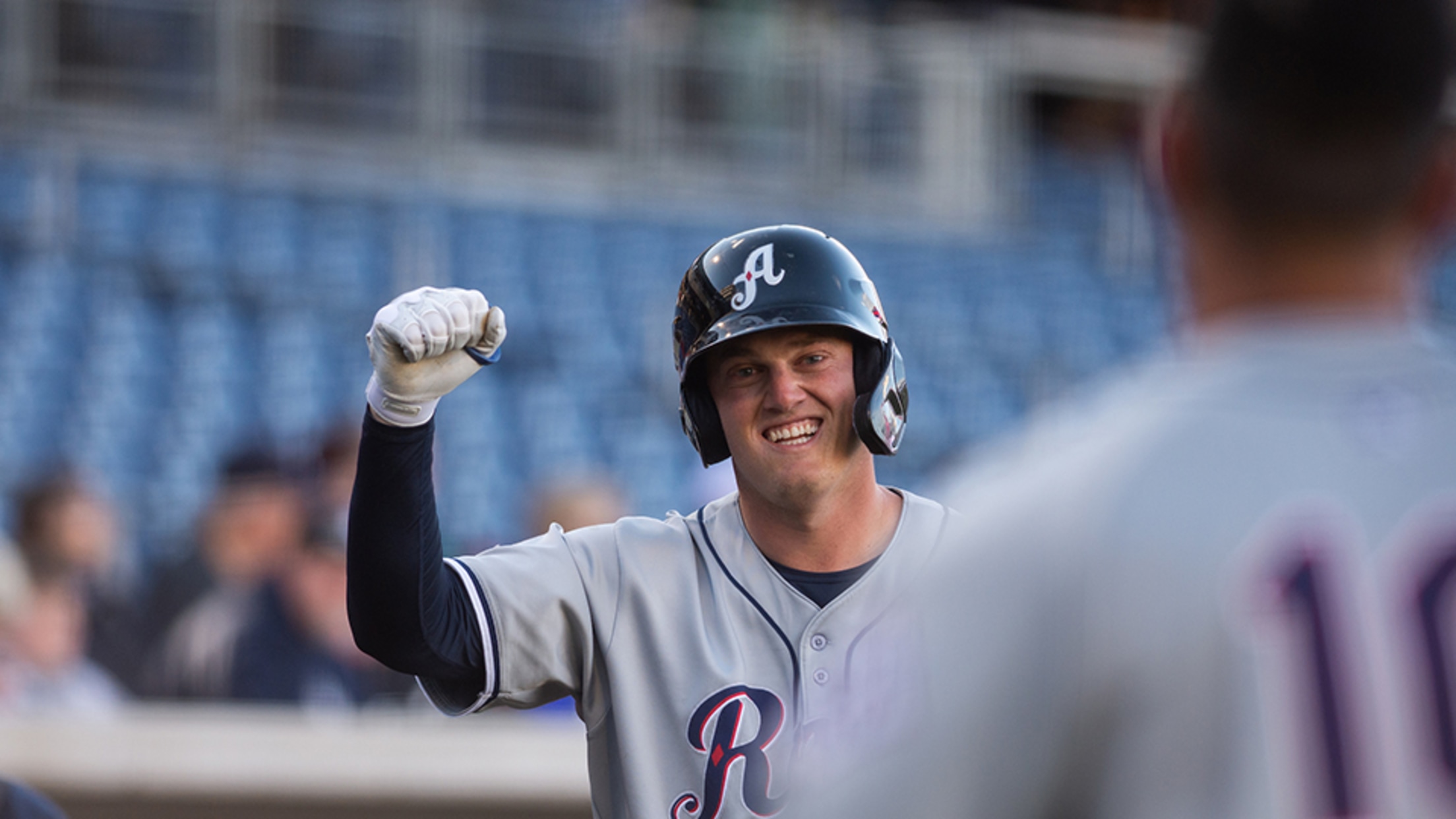 On a night in which Kevin Cron set Triple-A Reno's all-time home run record, he added another personal milestone to an ever-expanding list. Arizona's No. 26 prospect went deep three times for the second time this season and drove in five runs, but the Aces fell to Oklahoma City, 10-6, on
Head of the Class: Triple-A
D-backs slugger Cron, Marlins hurler Gallen electrify first half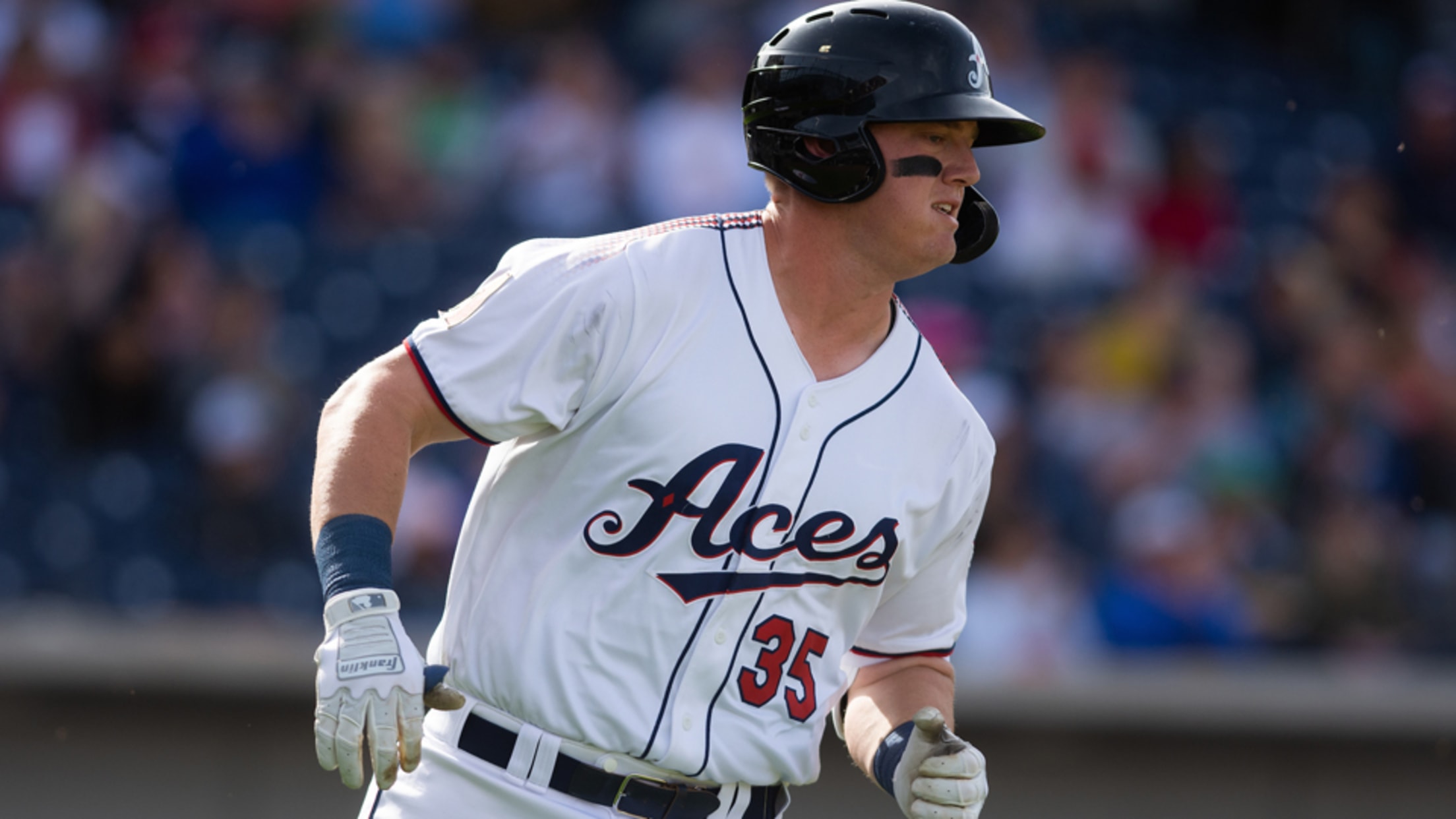 With full-season All-Star Games wrapping up this week, members of the MiLB.com staff look at some of the most notable performers from the first half and predict who could be poised to take off the rest of the way. After looking at the Class A, Class A Advanced and Double-A
Rays' Franco headlines Players of the Week
Top overall prospect went 10-for-18 in first foray with Stone Crabs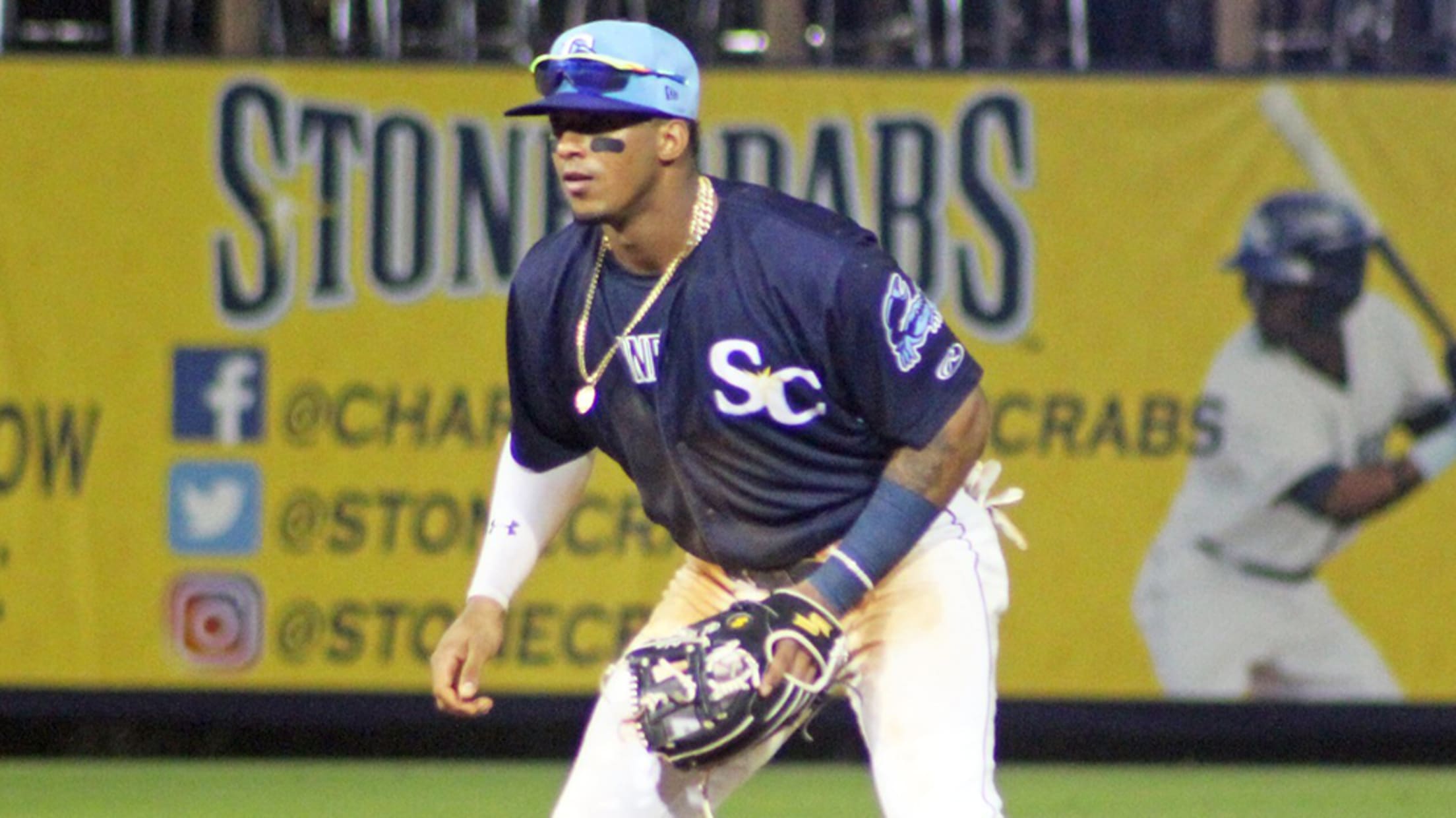 When the Rays' Wander Franco was promoted from the Midwest League to the Florida State League, he became the first player born in 2001 to appear in any of the three Class A Advanced circuits this season. He sure isn't playing like it. Baseball's top overall prospect has been named
Cron, Tomas Selected as Home Run Derby Contestants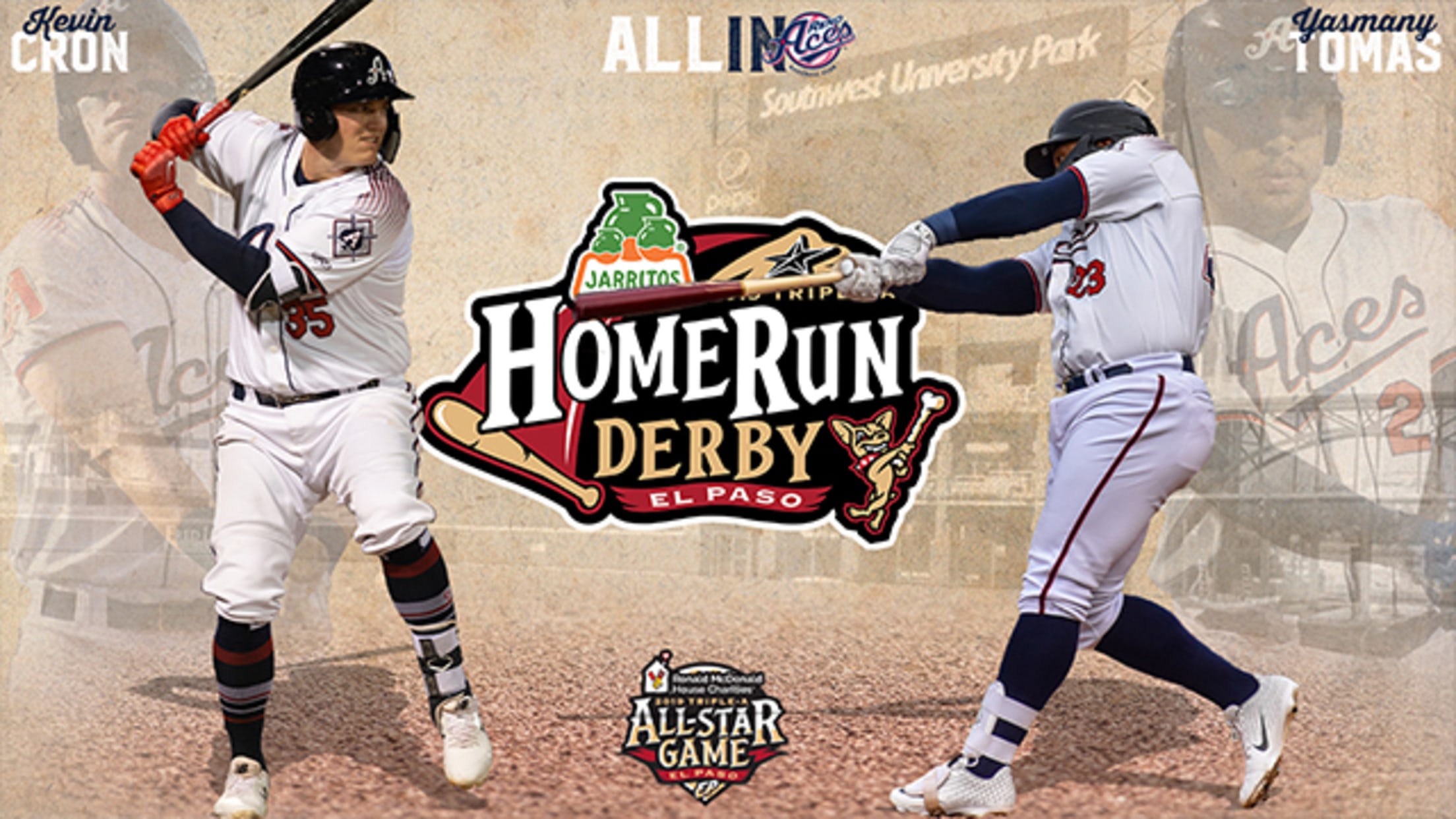 Round Rock, Texas - Reno Aces infielder Kevin Cron and outfielder Yasmany Tomás have committed to participate in the Triple-A Home Run Derby on July 8 at Southwest University Park in El Paso, Texas. The derby kicks off three days of festivities during Minor League Baseball's premier event - the 2019
Calling Your Son - The Kevin & Chris Cron Story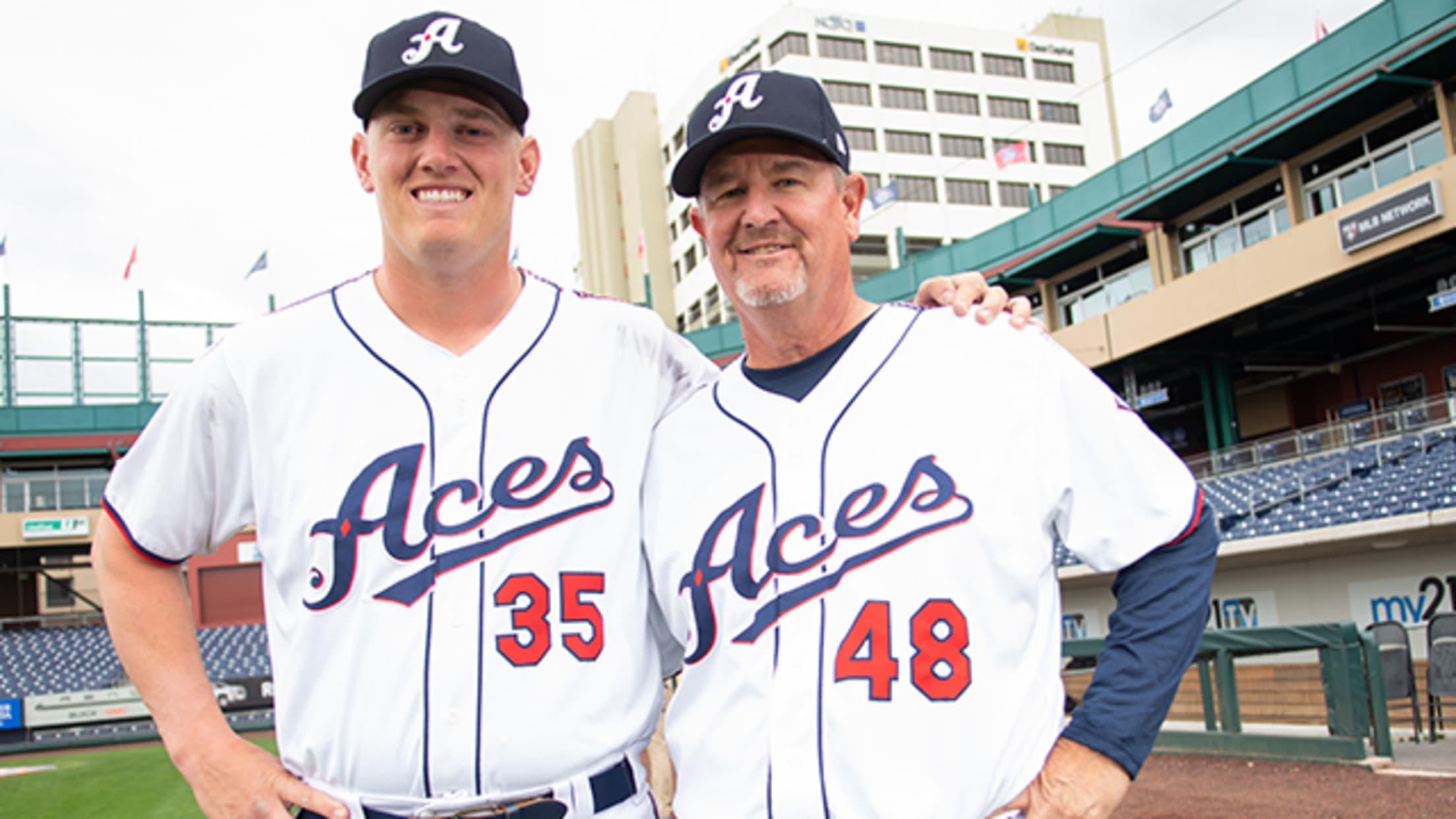 Aces manager Chris Cron is in his first season in the Biggest Little City. He had managed in the Minor Leagues 19 seasons prior and served as the Arizona Diamondbacks Minor League Hitting Coordinator the last five. He has told hundreds of players they had achieved their life-long dream of
Diamondbacks Recall Kevin Cron, Tim Locastro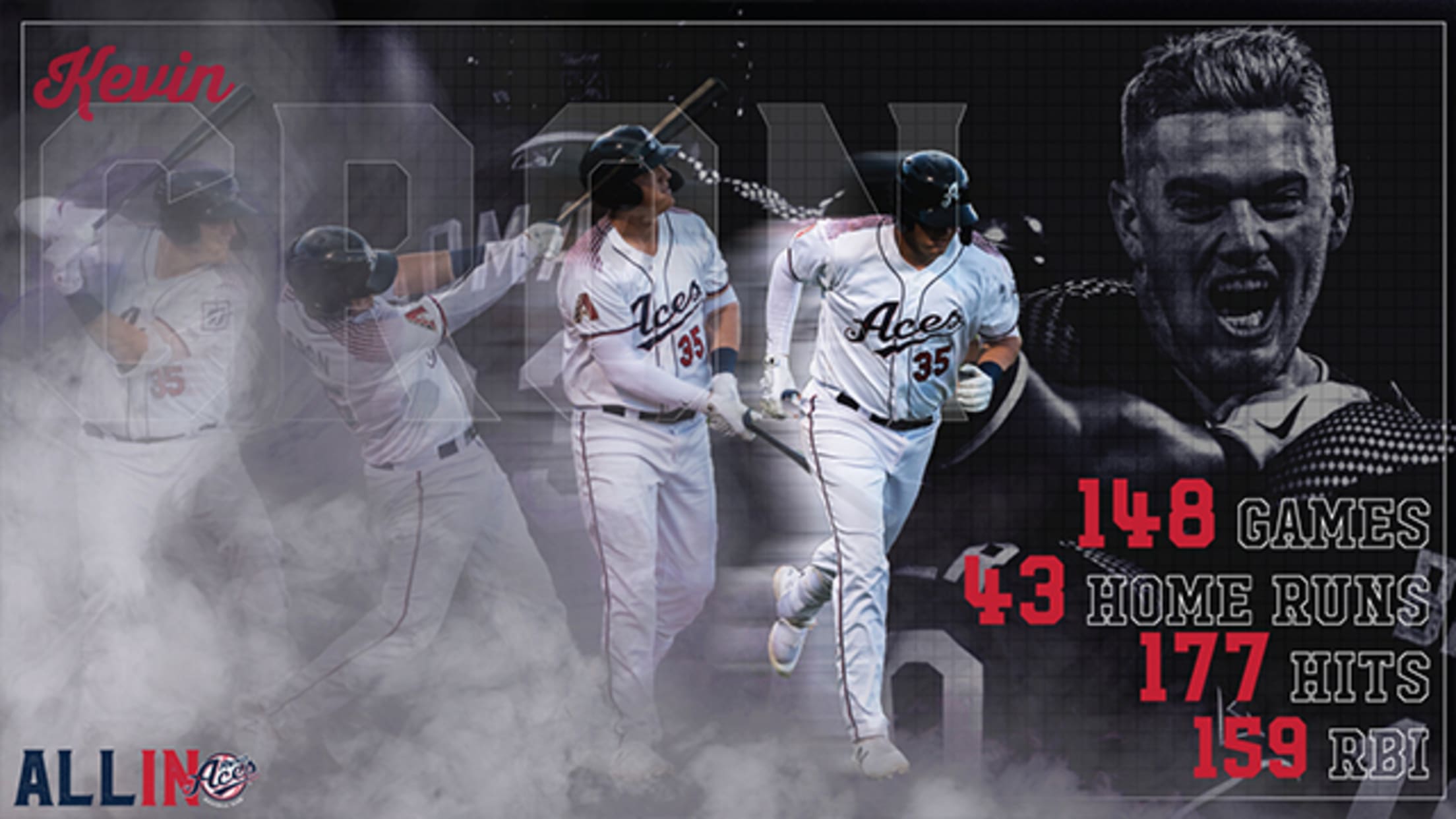 PHOENIX - The Arizona Diamondbacks recalled OF Tim Locastro and INF Kevin Cron (@kevin_cron24) from Triple-A Reno and placed OF David Peralta (right AC joint inflammation) on the 10-day injured list, retroactive to May 22. Following Wednesday's game, the team optioned RHP Jimmie Sherfy to Triple-A Reno. Locastro, 26, has appeared
Aces' Tomas goes yard four times
D-backs outfielder plates eight, teammate Szczur hits for cycle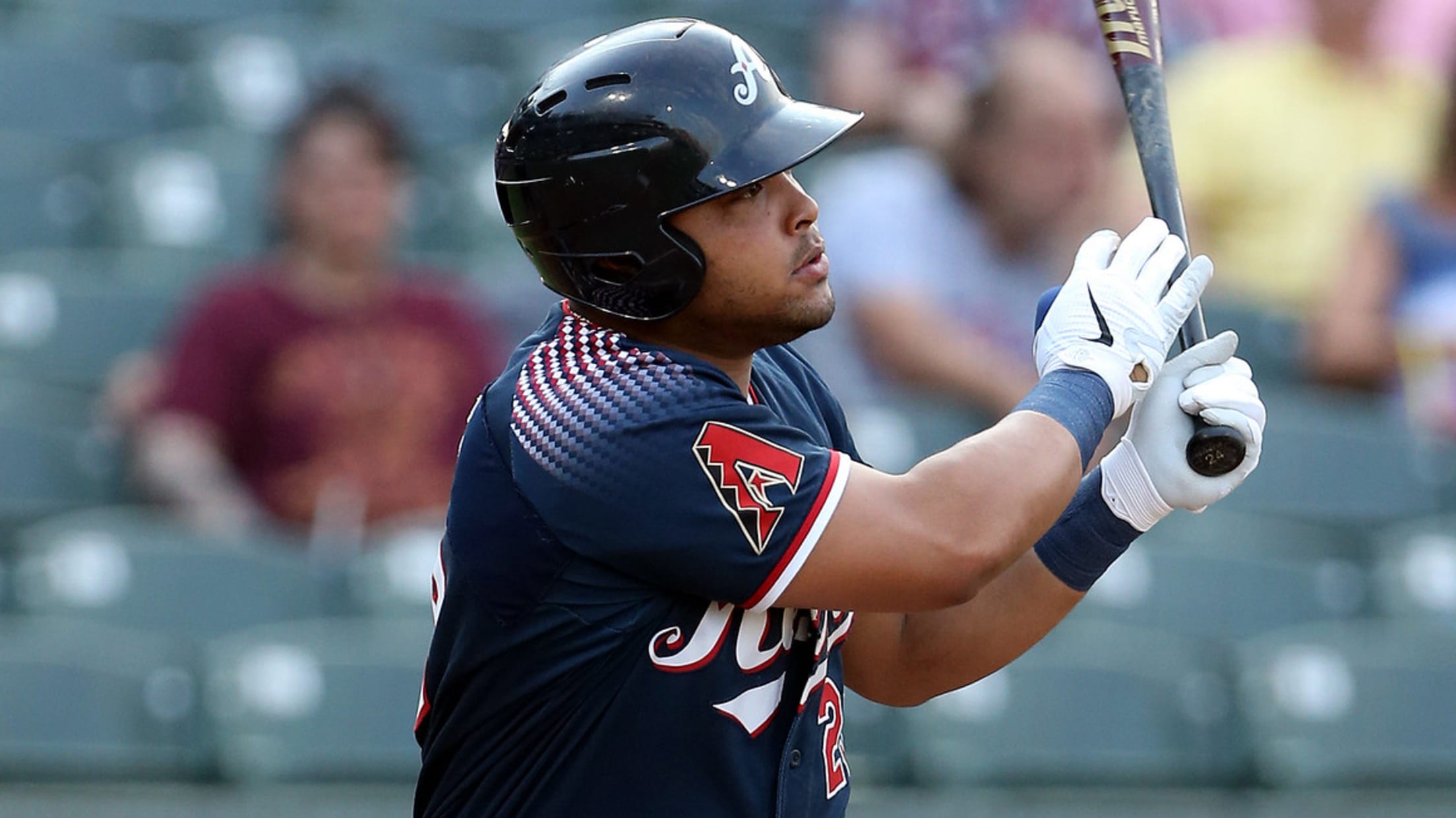 Yasmany Tomás entered the season with 10 multi-homer games in his professional career -- eight in the Majors and two in the Minors. All of those performances were of the two-homer variety. The Arizona outfielder changed that in a big way Monday.Tomas went 5-for-6 with four home runs in Triple-A
Mets' Mazeika among week's top hitters
No. 26 Mets prospect hits four homers, plates 15 for Binghamton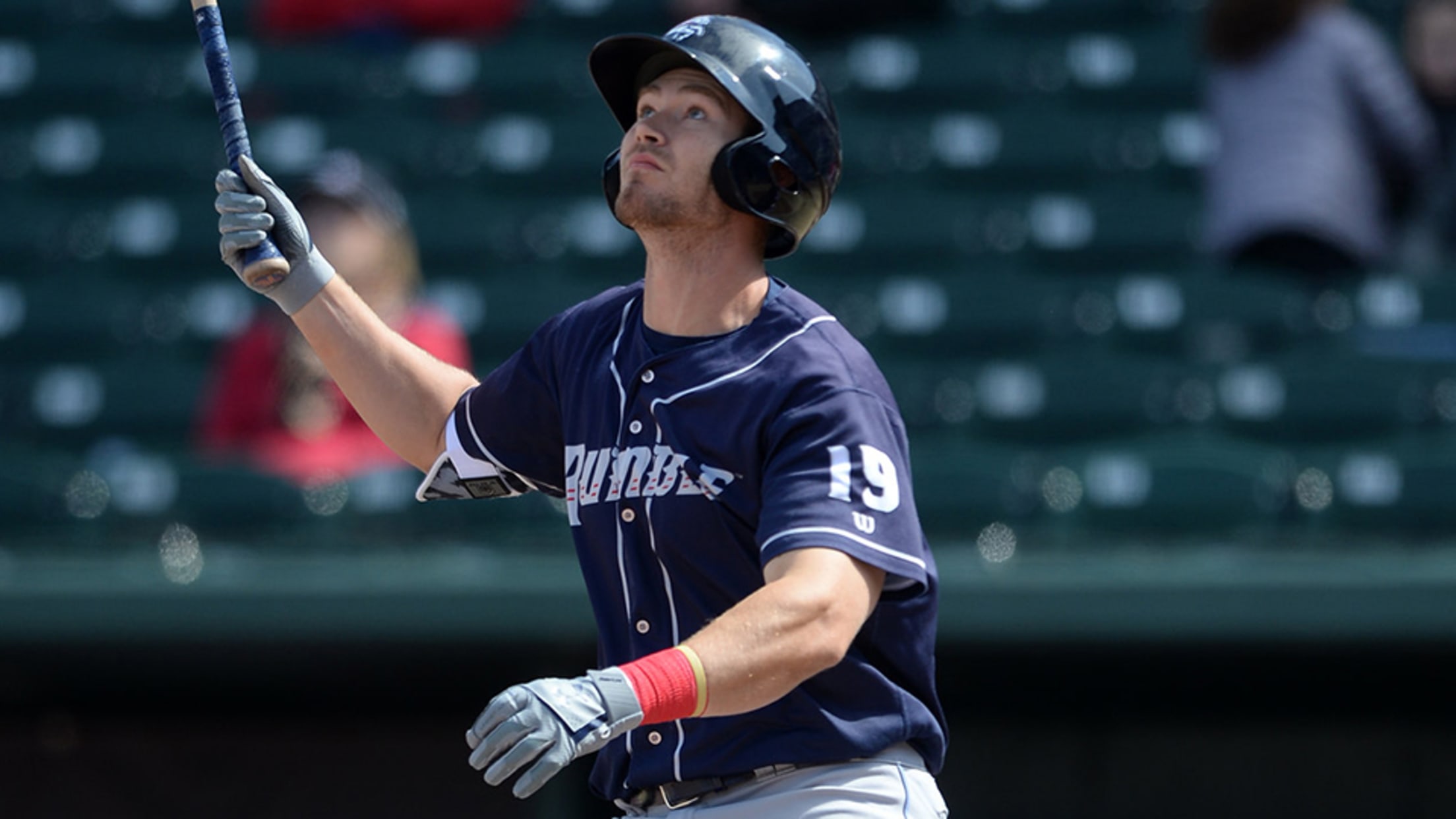 Patrick Mazeika doesn't think of himself as a first baseman yet. He was drafted as a catcher. He's on the Double-A Binghamton roster as a catcher. Even if he's made 17 of his 32 starts at first base this season, he still identifies as a catcher. The way he's been
Aces' Cron belts Minors-best 18th homer
Red-hot D-backs prospect doubles twice, drives in five runs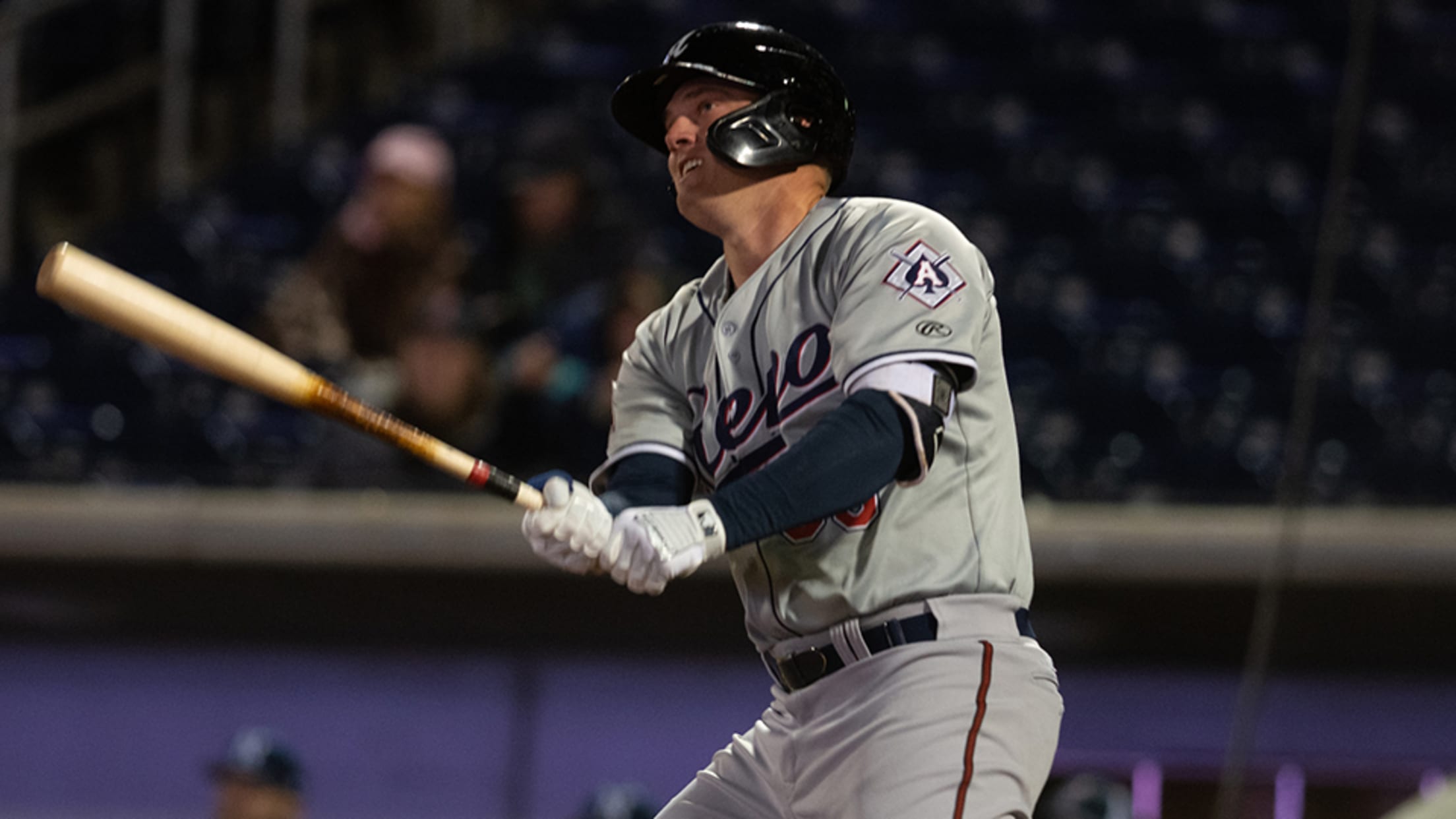 It took nine innings, but Triple-A Tacoma finally figured out it might not be prudent to pitch to Kevin Cron.The D-backs prospect roped three extra-base hits, including his Minor League-leading 18th homer, as Reno walked off with a 7-6 win over the Rainiers on Friday night at Greater Nevada Field.
Cron Named D-backs Player of the Month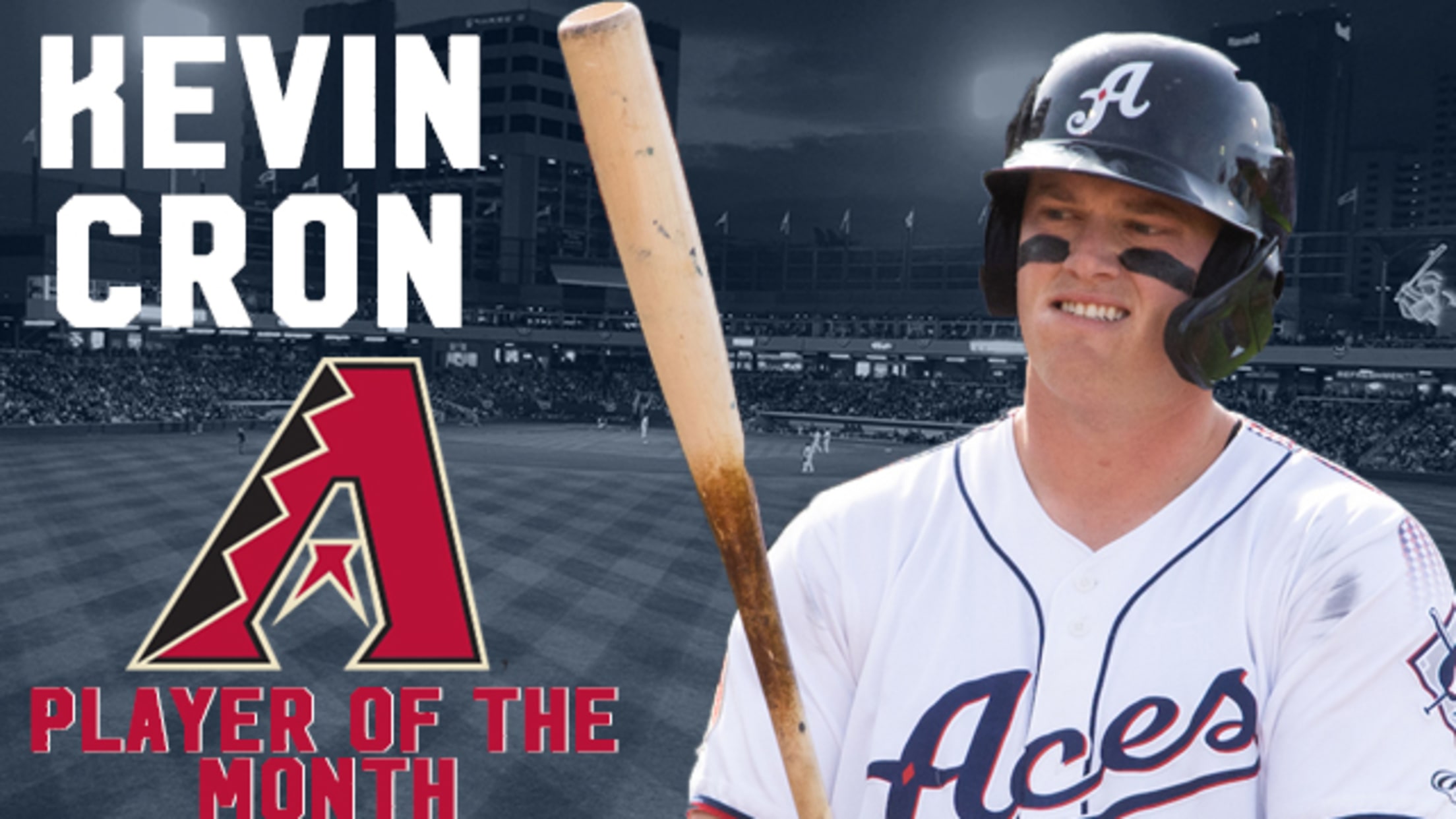 Phoenix, AZ - The Arizona Diamondbacks (@Dbacks) named Triple-A Reno INF Kevin Cron (@kevin_cron24) and Single-A Kane County RHP Jackson Goddard (@jgoddard15) the organization's Minor League Player- and Pitcher-of-the-Month for April.Cron, 26, hit .352 (31-for-88)/.442 OBP/.807 SLG with 7 doubles, 11 home runs, 33 RBI, 22 runs scored and 13
Cron, Locastro both hit trifecta for Aces
Cron drives in seven in repeat feat, Locastro caps his with slam
Fireworks night at Greater Reno Field isn't scheduled until Friday. Kevin Cron and Tim Locastro started the show early. The Arizona farmhands slugged three home runs apiece in Triple-A Reno's 15-5 romp over Fresno on Thursday night, tying the club record with six roundtrippers. The two sluggers combined for 25 total
Reno Aces Set 25-Man Roster for Opening Day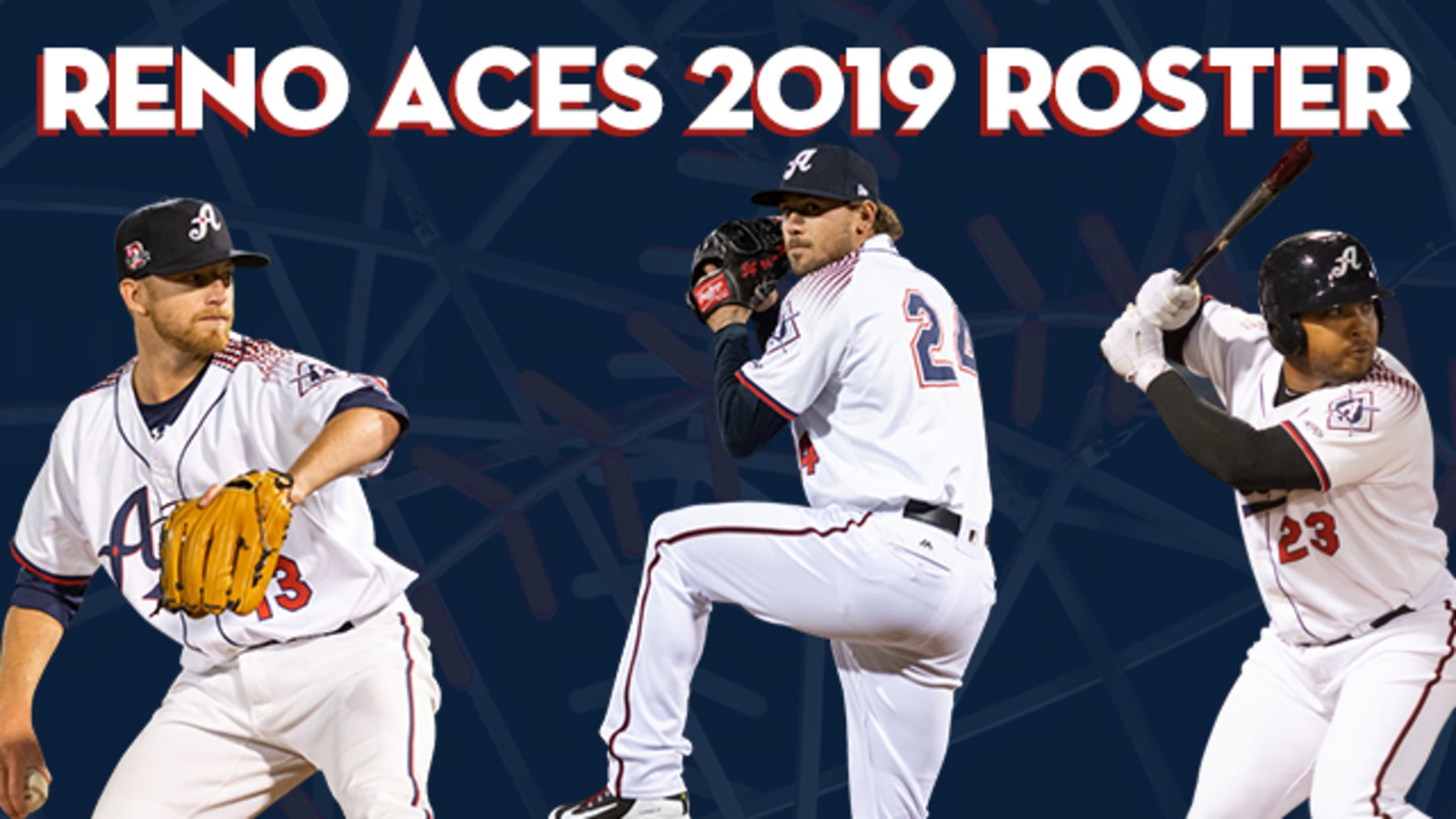 Reno, Nev. - The Reno Aces Baseball Club, in conjunction with the Arizona Diamondbacks, set their Opening Day 25-man roster.Right-handed Pitchers (9) - Taylor Clarke, Stefan Crichton, Rubby De La Rosa, Joey Krehbiel, Vinny Nittoli, Joel Payamps, Jimmie Sherfy, Braden Shipley, Taylor Widener Left-handed Pitchers (4) - Marc Rzepczynski, Robby
2019 Roster Begins to Take Shape
Cron, Clarke, Payamps, Leyba Optioned to Reno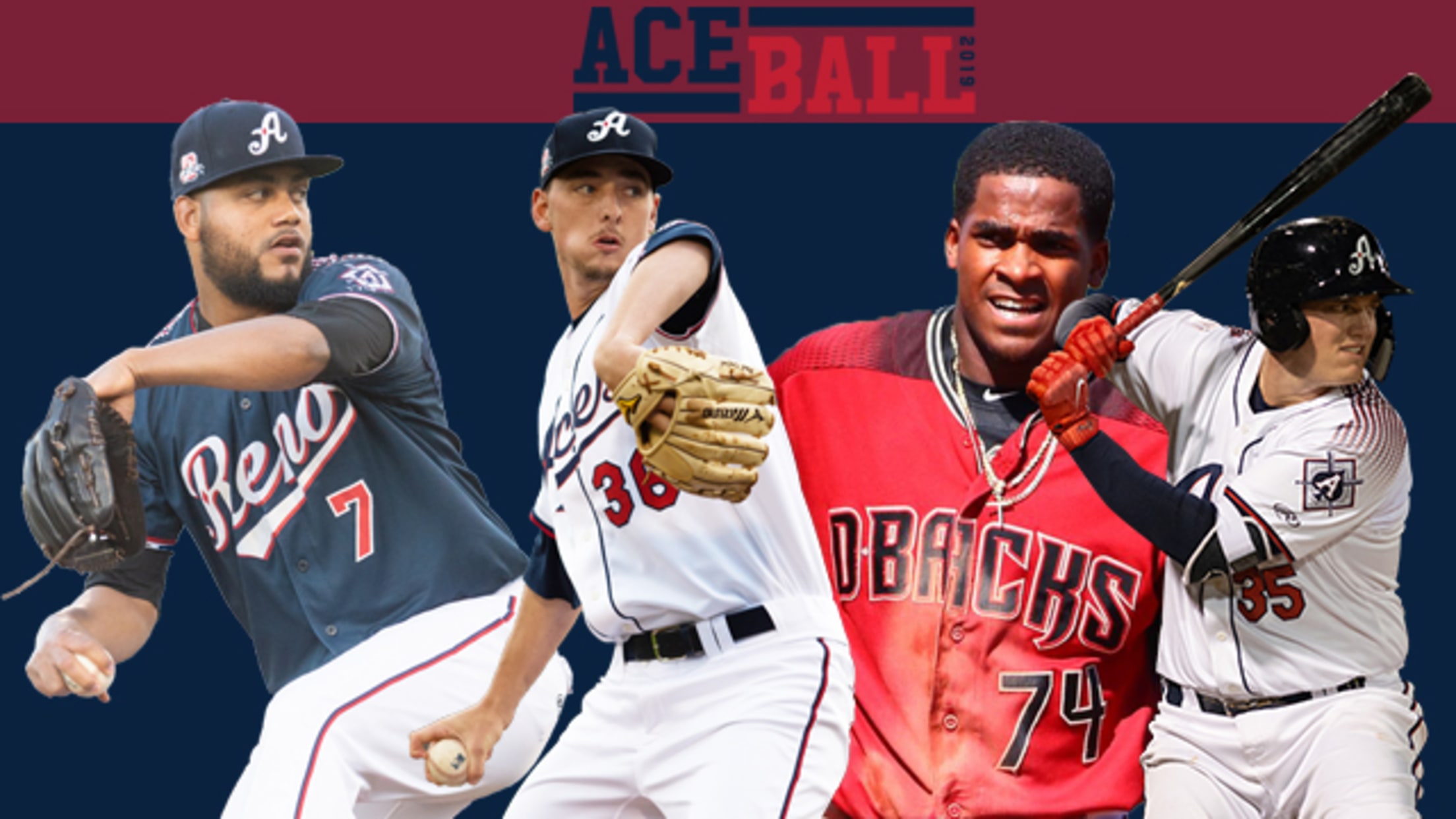 The Arizona Diamondbacks optioned infielders Kevin Cron and Domingo Leyba along with pitchers Taylor Clarke and Joel Payamps to Triple-A Reno Tuesday.Corner infielder Kevin Cron was a large part of the Reno Aces a season ago. The righty hit .309 with 22 home runs, 97 RBIs, 57 runs, 28 doubles
Smokin' Aces - Vamos Aces
Aces shine south of the border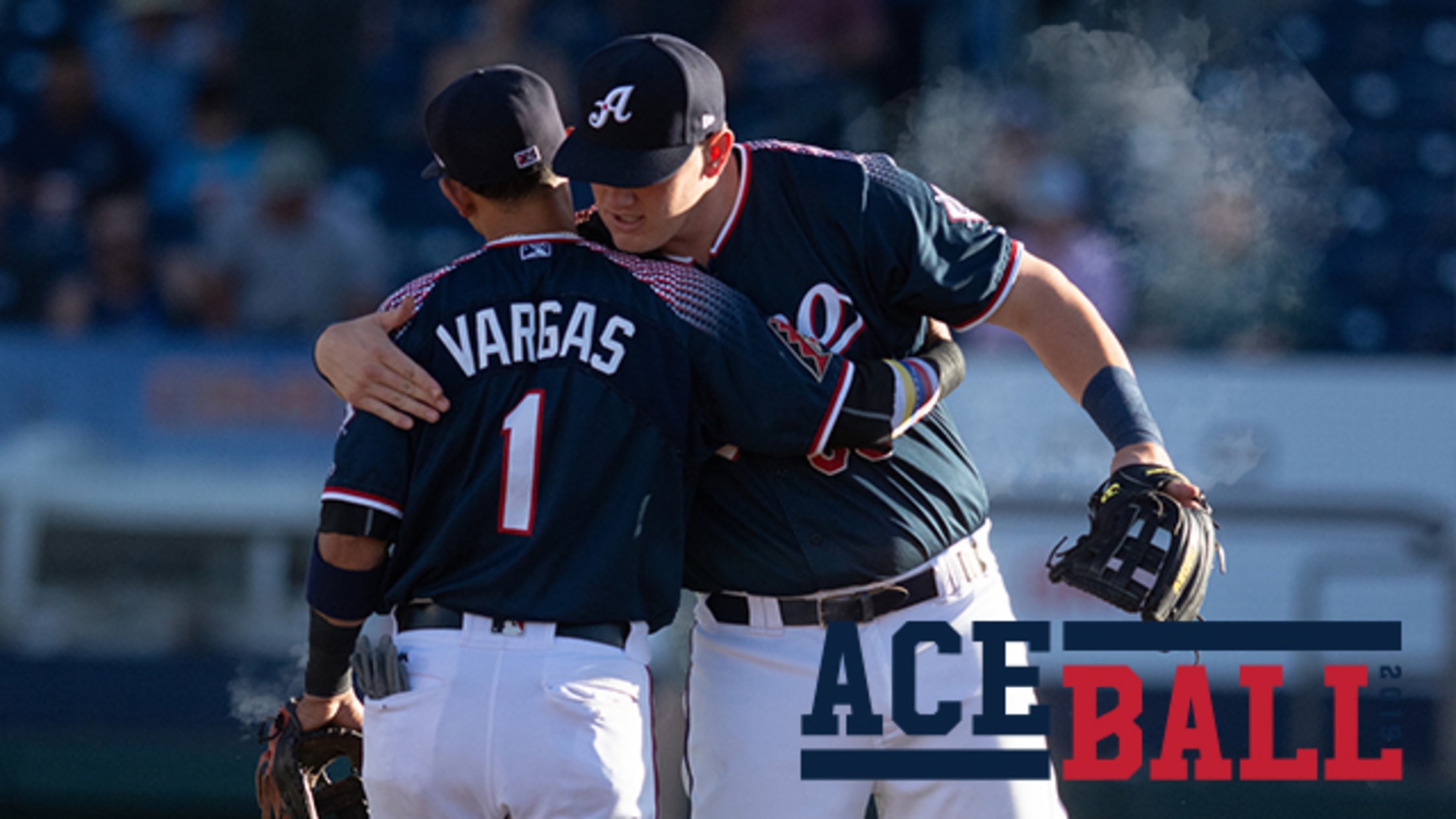 Smokin' Aces - Vamos AcesWhile Aceball is still a little over a month away for Triple-A Reno, it has already gotten started during Spring Training. Future, current and former Aces are impacting Major League teams during big league camp and beyond.Aces shine south of the border Baseball extends beyond borders;
Chisholm, Widener show bite for D-backs
Consistency abounds across Arizona's Minor League system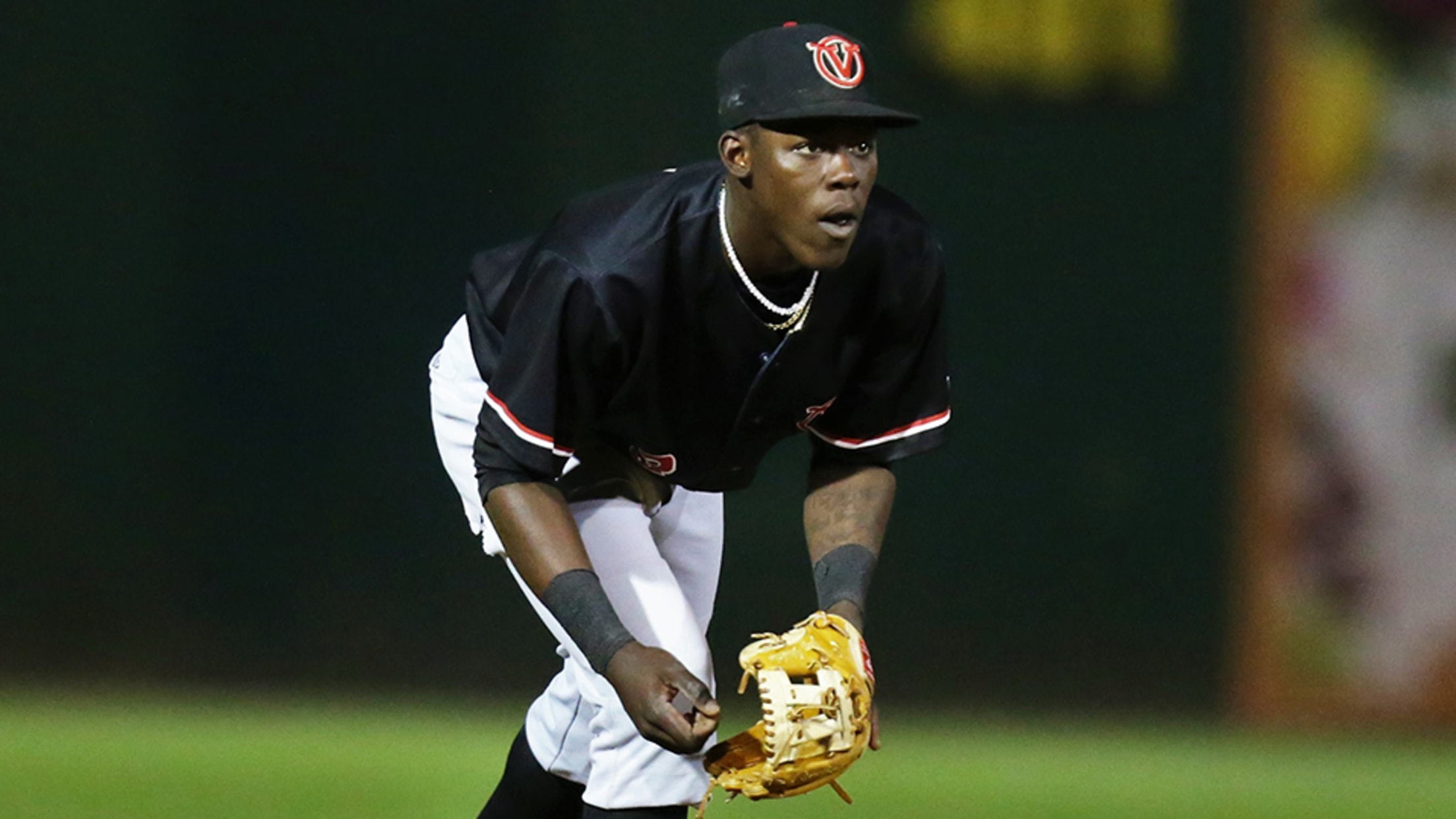 Each offseason, MiLB.com goes position by position across each system and honors the players -- regardless of age or prospect status -- who had the best seasons in their organization. Click here to locate your favorite club.The D-backs have only one player on MLB.com's Top 100 prospect list: Jon Duplantier checks
Reno Aces power hitter has strong year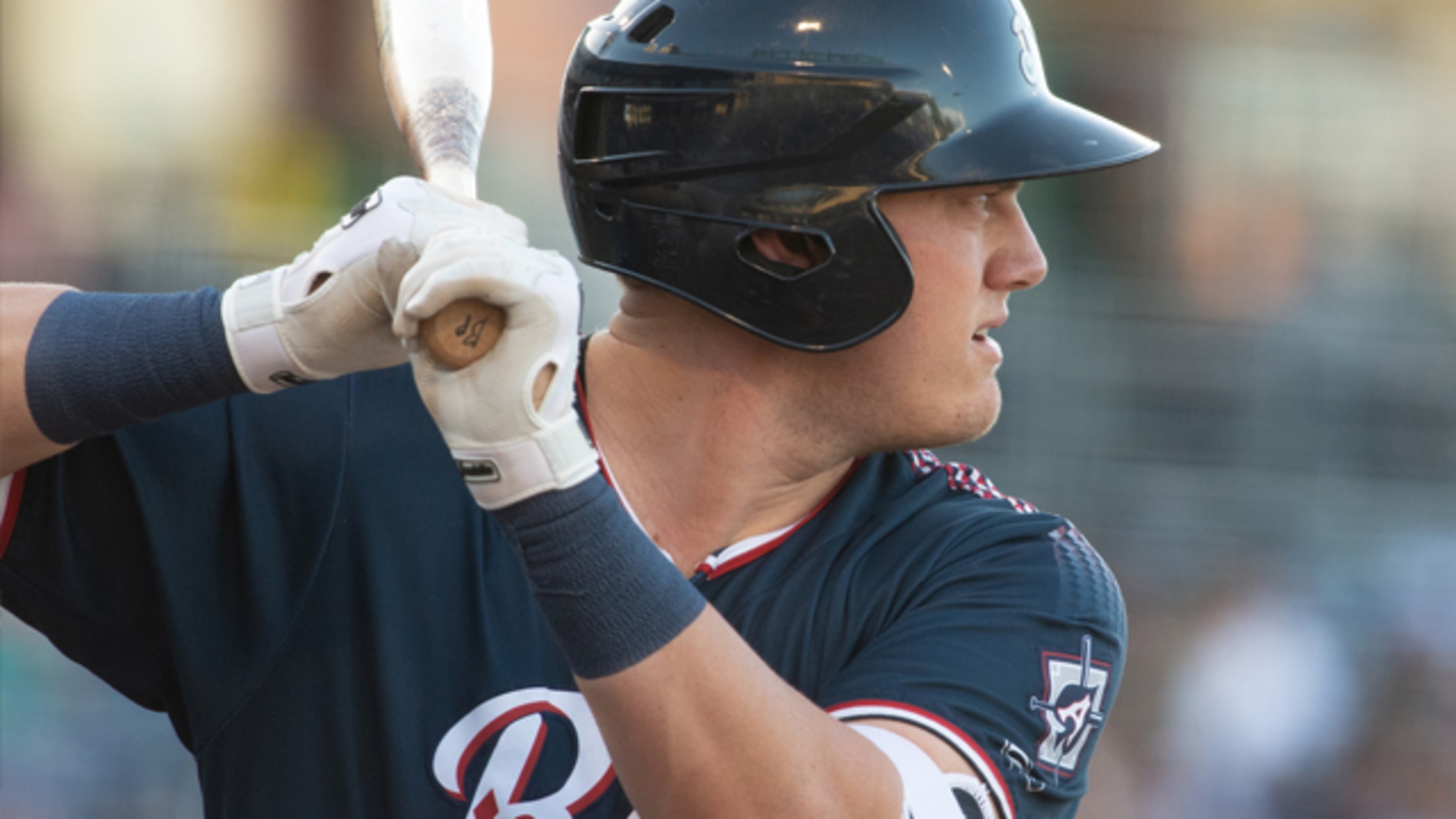 In his first year with Reno, infielder Kevin Cron became one of the most recognizable power hitters by achieving solid numbers at the plate and accolades from the Pacific Coast League.The 25-year-old Cron, who played at Jackson last year and was the Southern League's Most Valuable Player, earned a spot
Prospect Roundup: Games of Sept. 2
De Paula makes Giant impression; Halos' Canning settles in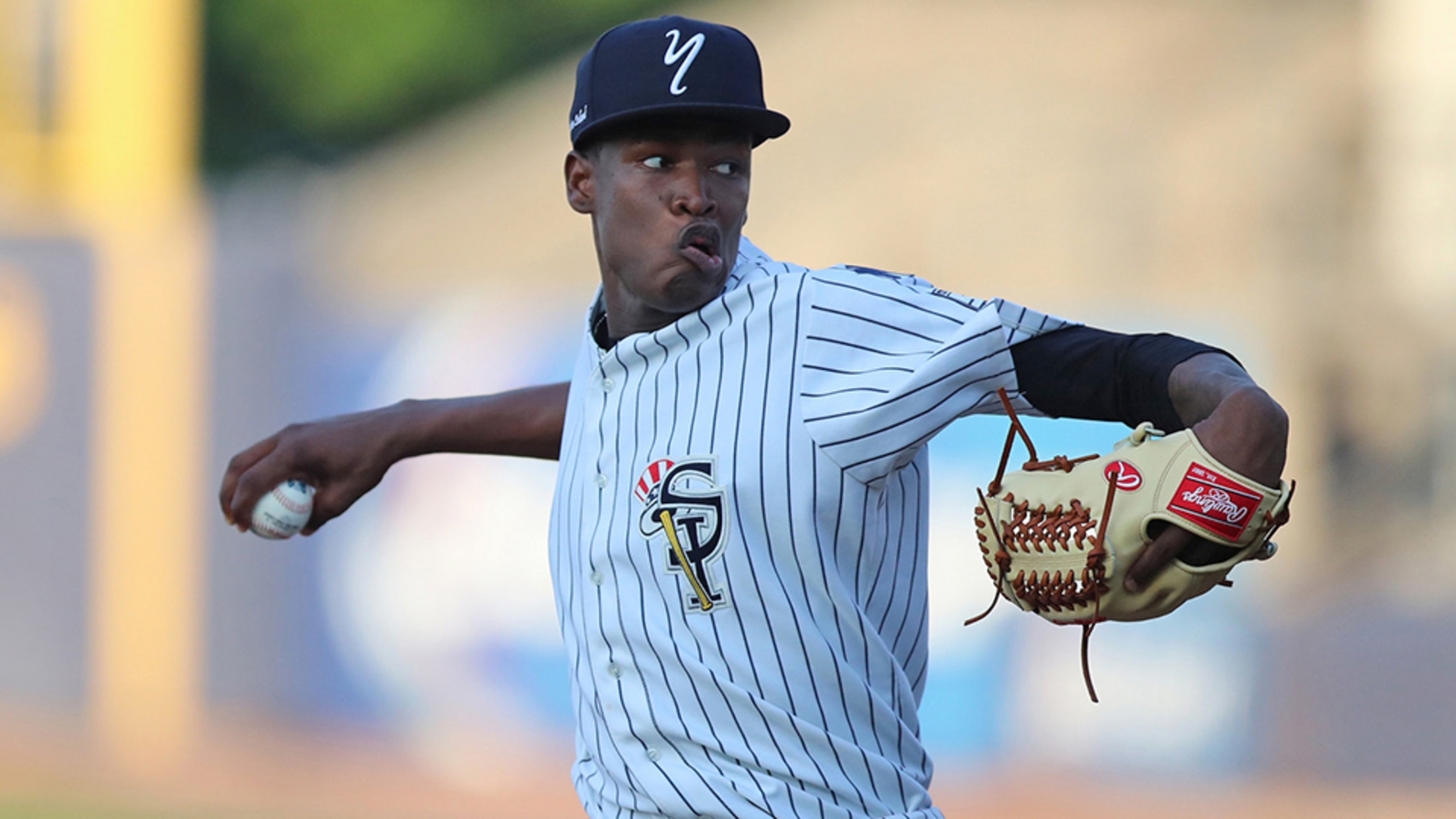 Theme of the dayI've been everywhere, man:J.B. Bukauskas and Nash Knight showed how well-traveled Minor Leaguers can be in very different ways. Bukauskas tossed six scoreless innings in his debut with Double-A Corpus Christi -- the fifth Astros affiliate the 2017 15th overall pick has pitched for this season. Knight's
Vargas, Cron Named to All-PCL Team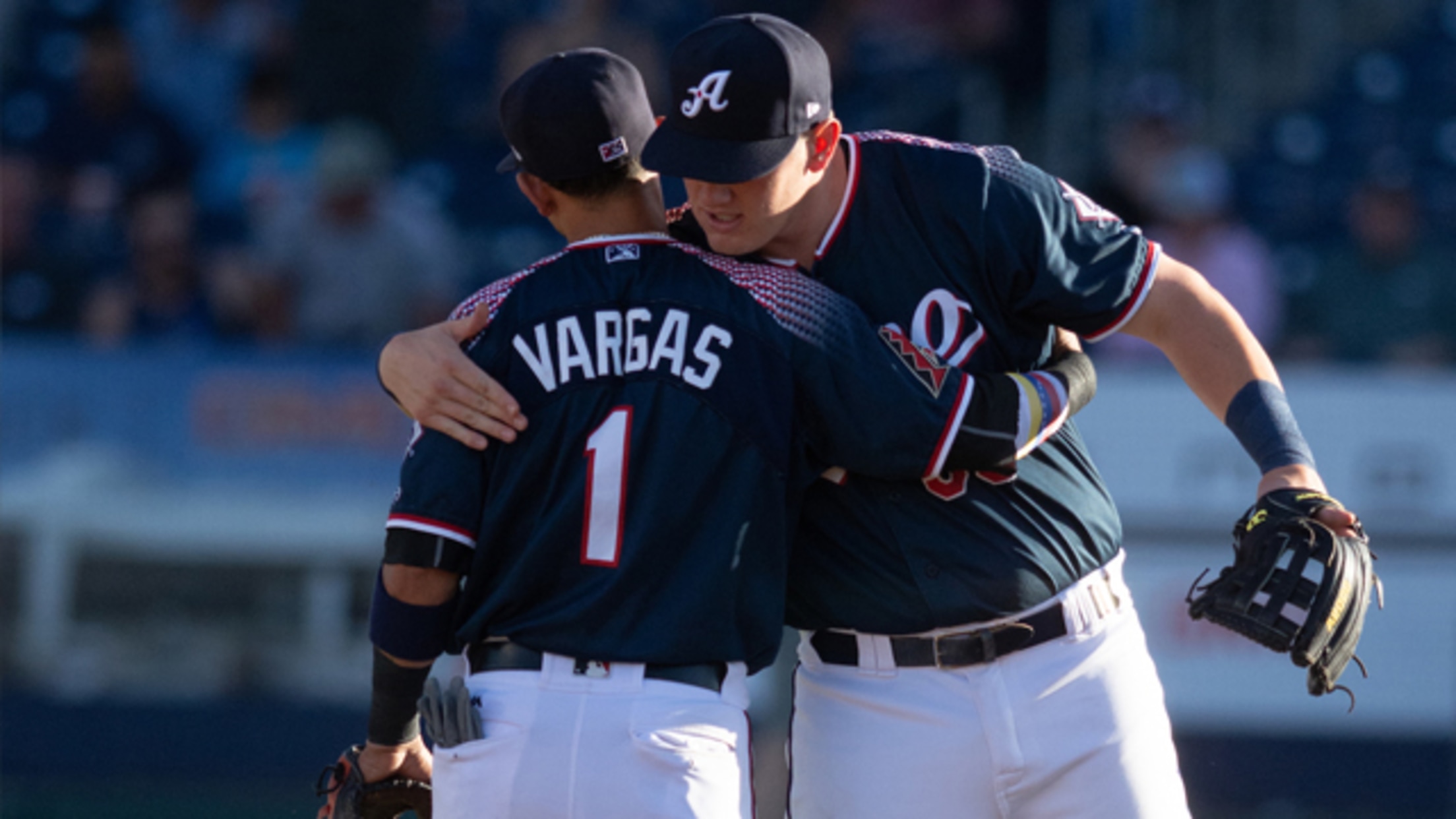 Round Rock, TX - Reno Aces infielders Ildemaro Vargas and Kevin Cron have been named to the All-PCL Team, the Pacific Coast League announced today. Vargas, 27, is in his second full season with the Aces. The Venezuela native was selected to represent the Pacific Coast League at the Triple-A