Six Riders selected to All-Star Game
Game to be played June 25 in Tulsa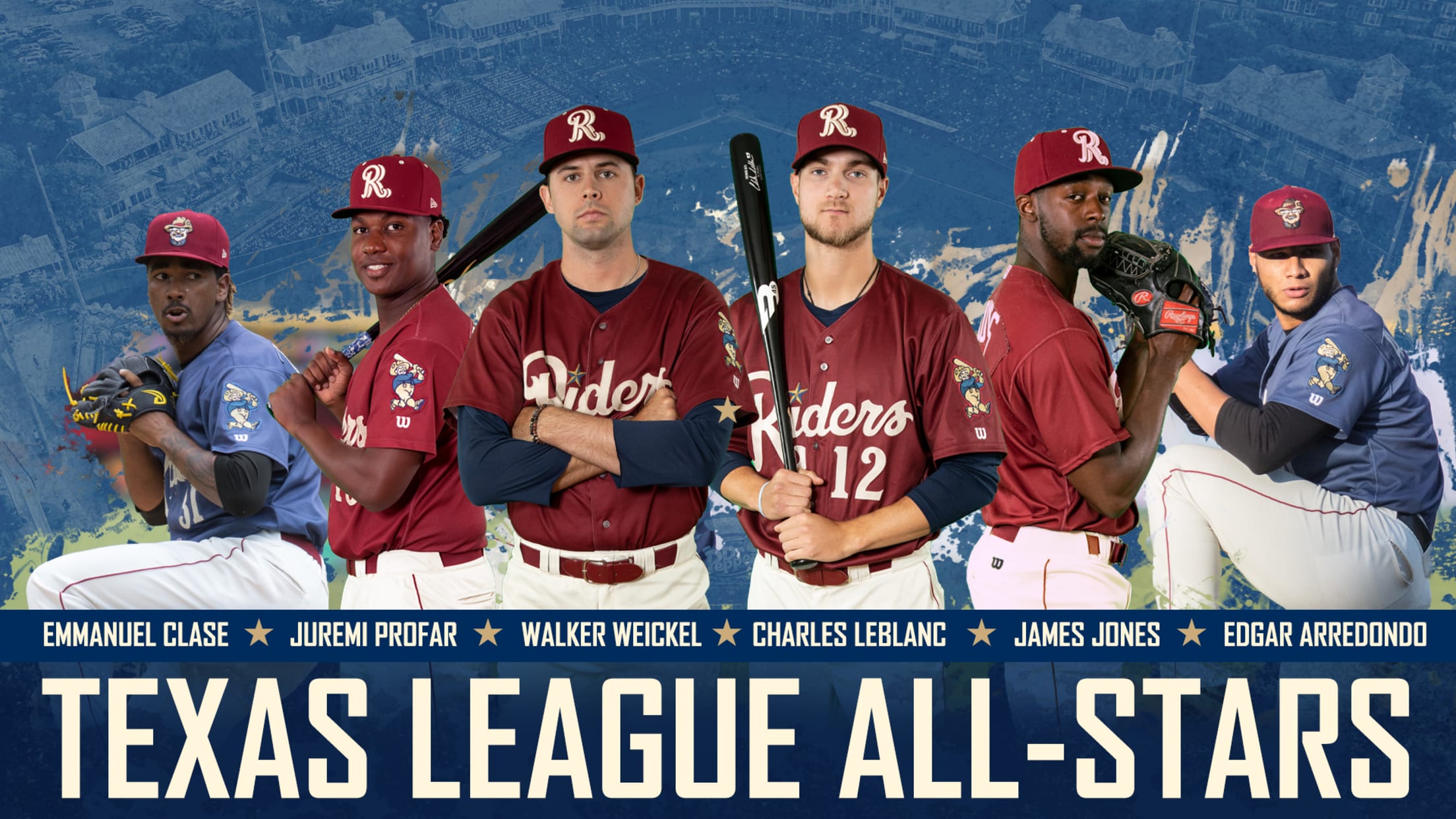 FRISCO, Texas (June 14, 2019) - Six Riders have been selected to the 2019 Texas League All-Star Game, the league announced Friday. The selections include infielders Juremi Profar (starting 1B) and Charles Leblanc (reserve), along with pitchers Edgar Arredondo, Emmanuel Clase, James Jones and Walker Weickel .Arredondo has been one
Wood Ducks Claim Complete Victory Over Pelicans
Weickel was supported by a big-swinging offense to even the series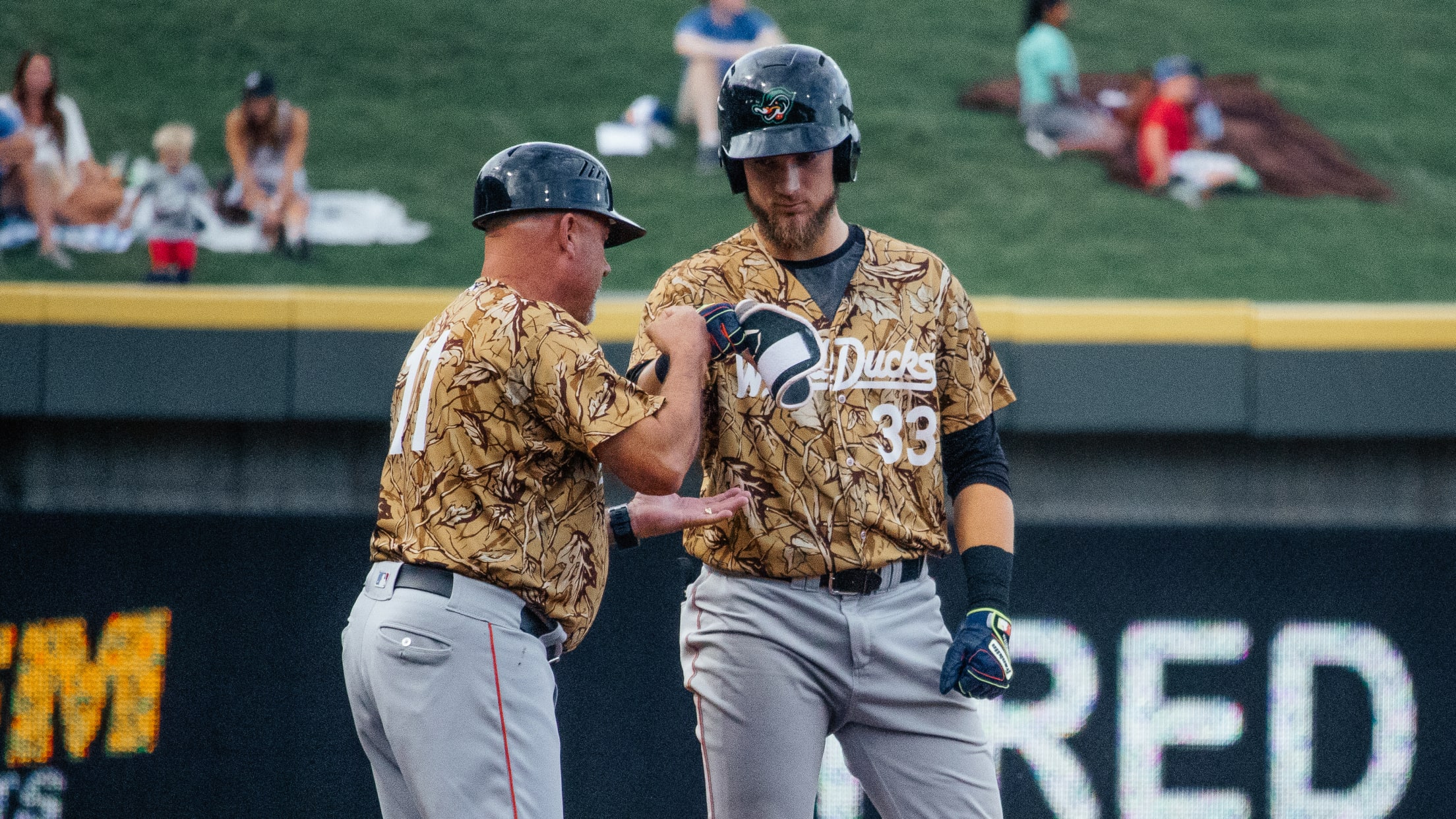 MYRTLE BEACH, SC - The Wood Ducks (12-28, 47-63) used big swings to take a lead that lasted nearly wire-to-wire in am 8-3 victory over the Pelicans (16-23, 50-59) on Wednesday night. The win snaps a six-game losing streak and an eight-game skid against the Pelicans
Wood Ducks Rally to Top the Hillcats
Big nights from Weickel and Tejeda lead the Woodies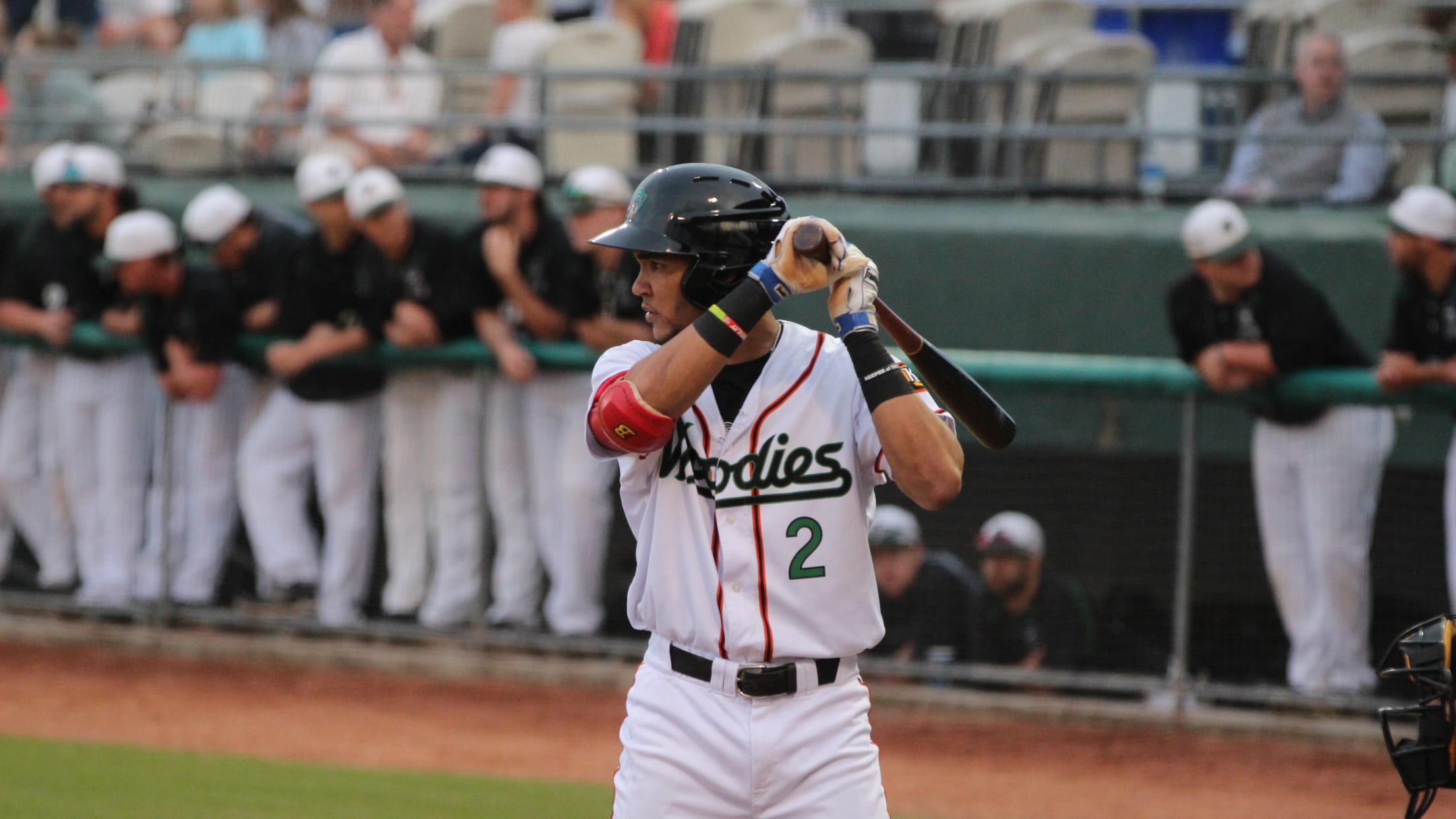 KINSTON, NC - The Wood Ducks (11-22, 46-57) claimed back-to-back victories for the third time this month in a 5-4 final over the Hillcats (17-15, 46-53). Anderson Tejeda's three-hit night included a go-ahead RBI single in the seventh inning while Melvin Novoa supplied the game-winning RBI in the eighth.
Wood Ducks Edged by Nationals Late
Weickel delivers a quality start in the no decision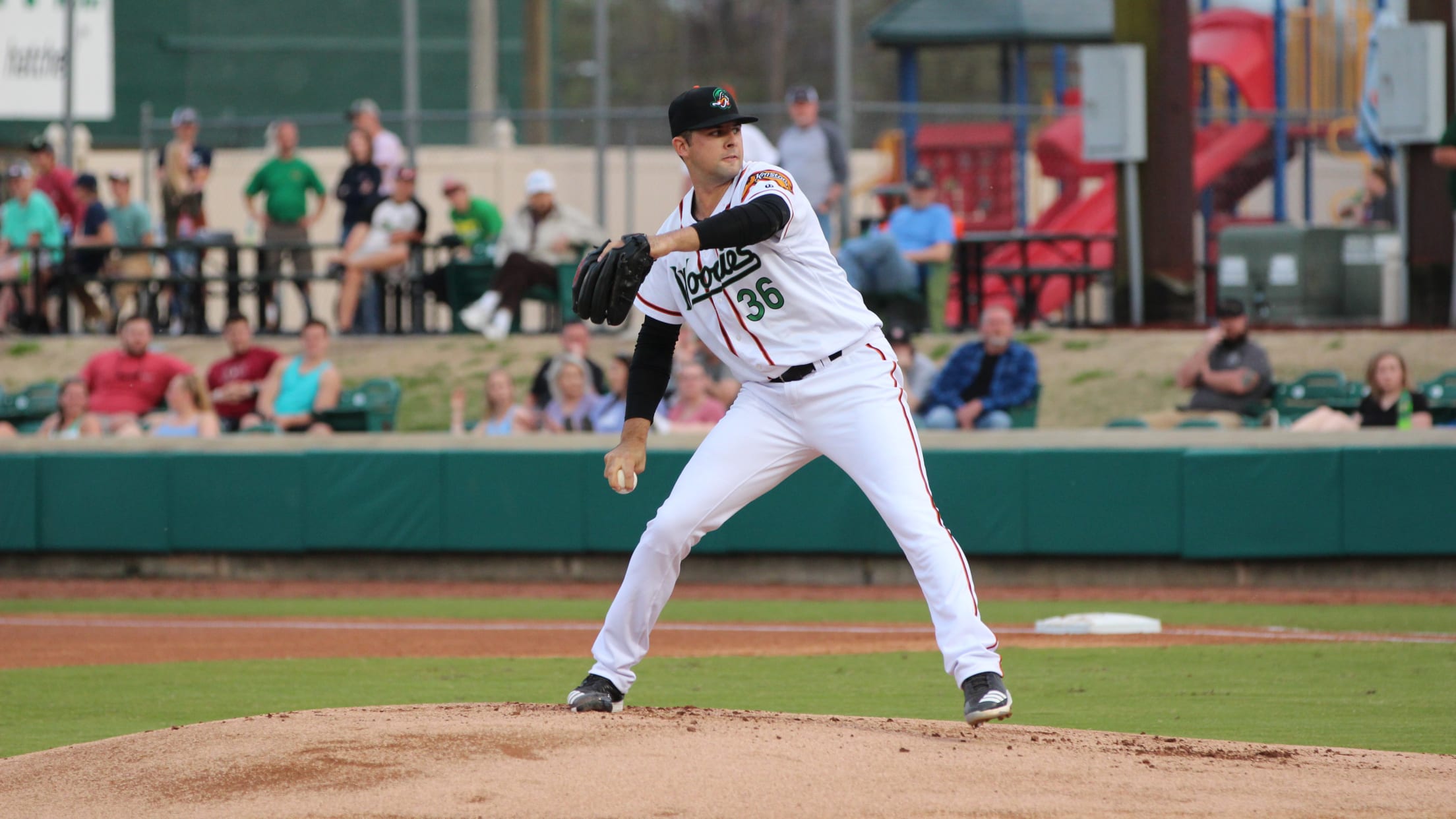 KINSTON, NC - A late home run by Rhett Wiseman spoiled a thrilling pitchers' duel at Grainger Stadium on Thursday night. The Potomac outfielder lined an 0-2 pitch with two outs in the ninth to break a 1-1 tie and win the game 2-1.
Leblanc's Homer and Weickel's Great Start Lead to Win
Weickel carried a no-hitter into the seventh in the victory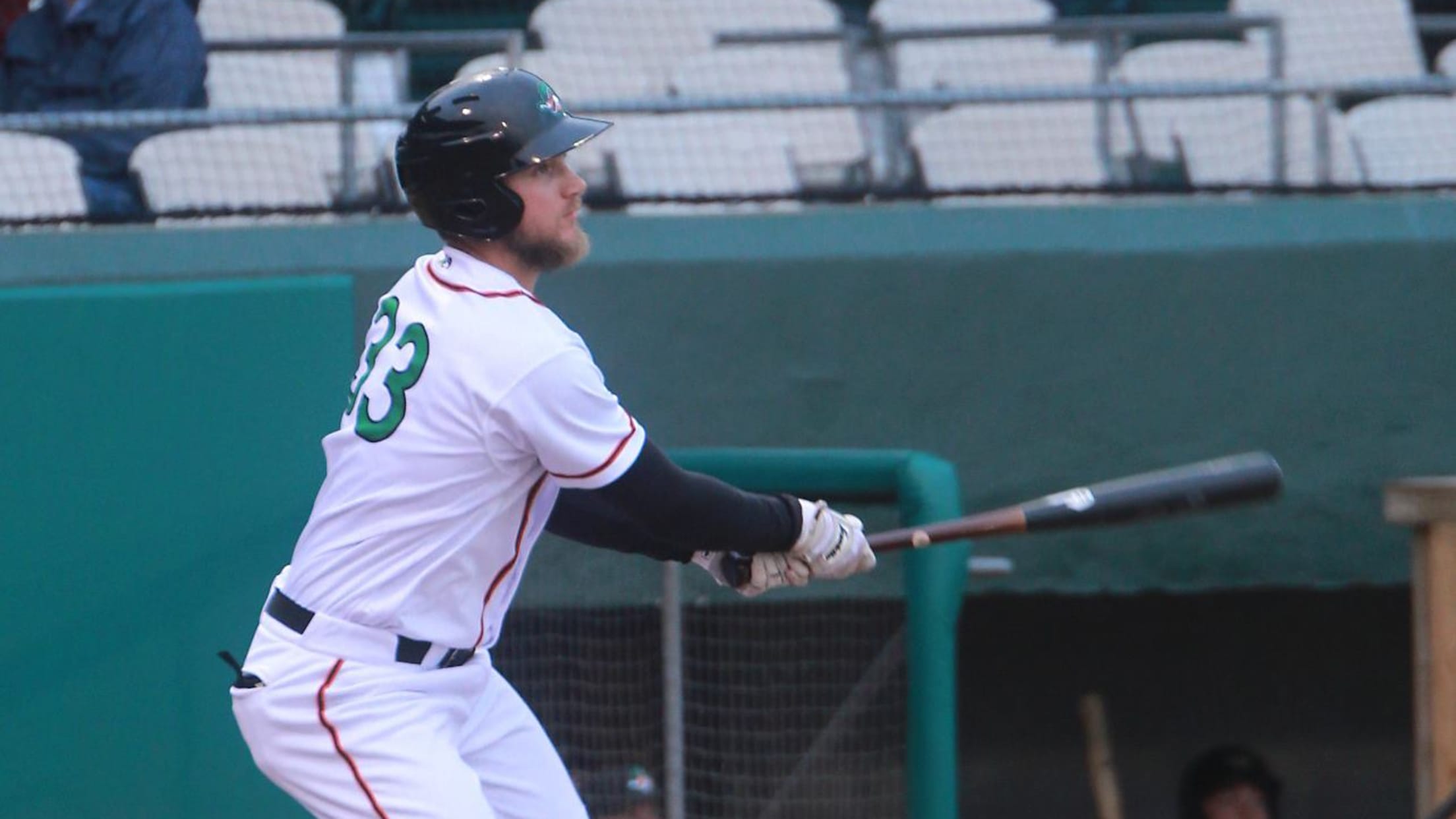 KINSTON, NC - While it wasn't a walk-off, Chuck Leblanc hit another clutch home run as the Wood Ducks (27-21) defeated the Keys (20-27) for the first time in franchise history 4-2. Walker Weickel also worked into the seventh and opened the game with six consecutive no-hit innings.
Wood Duck Offense Starts Hot; Weickel Collects First Win of 2018
16 hits from the lineup matches a franchise record in the victory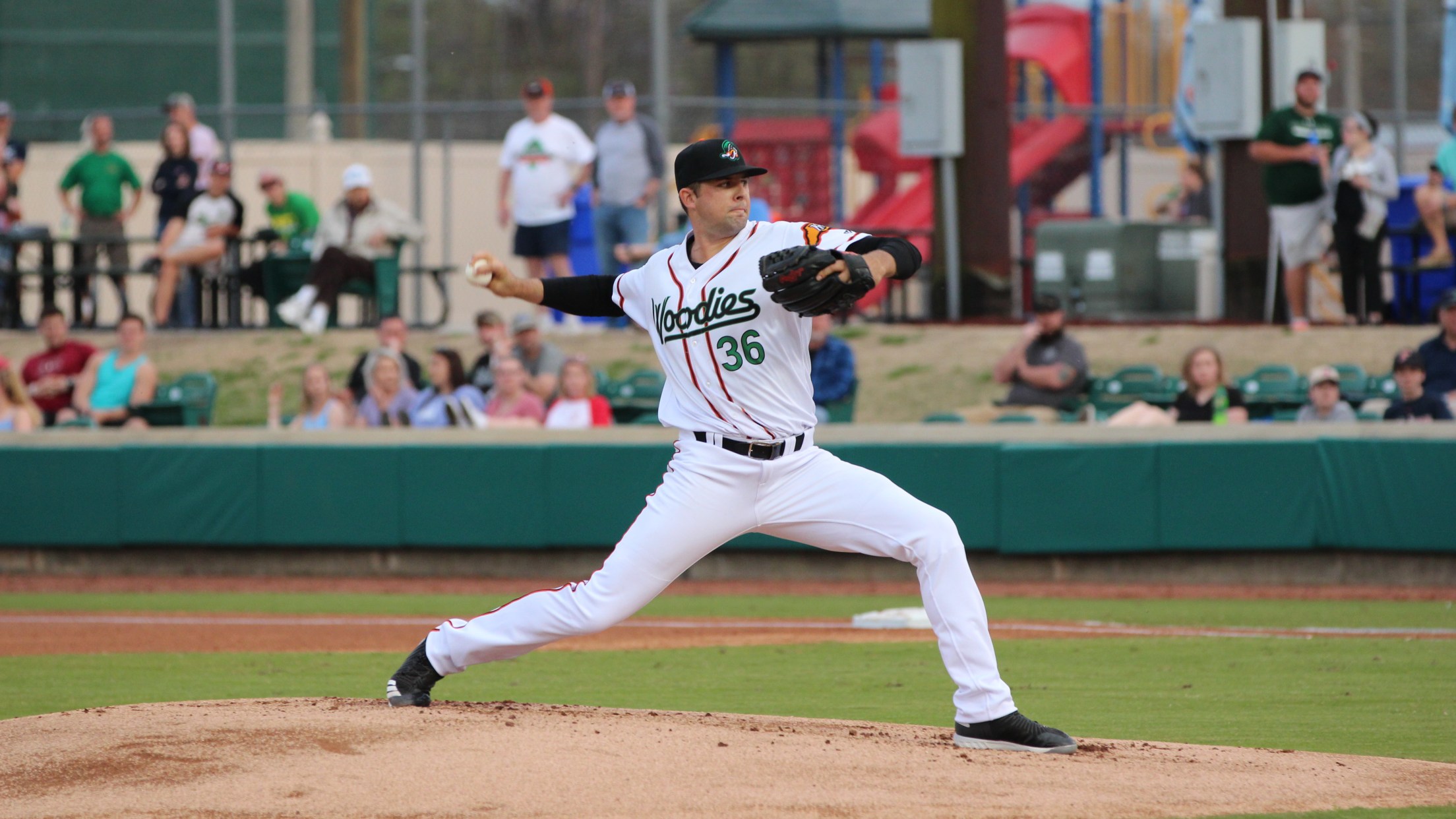 WINSTON-SALEM, NC - The Down East (19-16) offense jumped out to a hot start that proved to be plenty behind Walker Weickel's third consecutive quality start. Blaine Prescott matched a career-high with four hits and six-of-nine starters had multiple hits in the 10-6 victory.The Woodies tagged Dash (20-15) starter Dylan
Weickel's Second Straight Quality Start Spoiled in Extras
The Woodies left two on in the tenth, and lost in heartbreaking fashion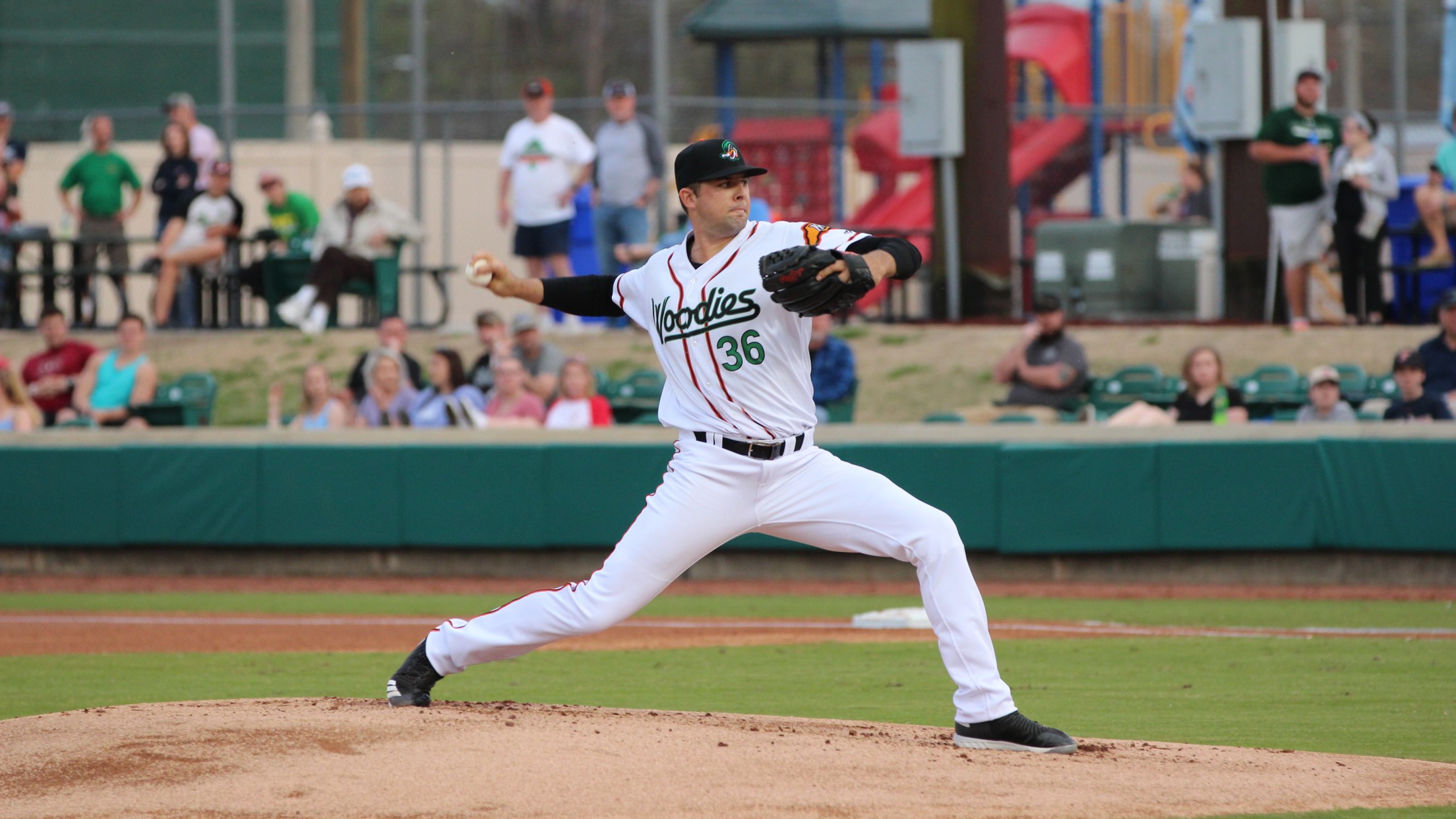 ZEBULON, NC - Carolina used the placed runner in extra innings to its advantage as a wild pitch scored the winning run from third with two outs in the tenth for the Mudcats to win 4-3.The Wood Ducks were trailing for a majority of the game until Andretty Cordero's three-run
Davis and the Wood Ducks Walk-Off on the Mudcats Again
Walker Weickel turned in his best start as a Wood Duck to help the Woodies claim the series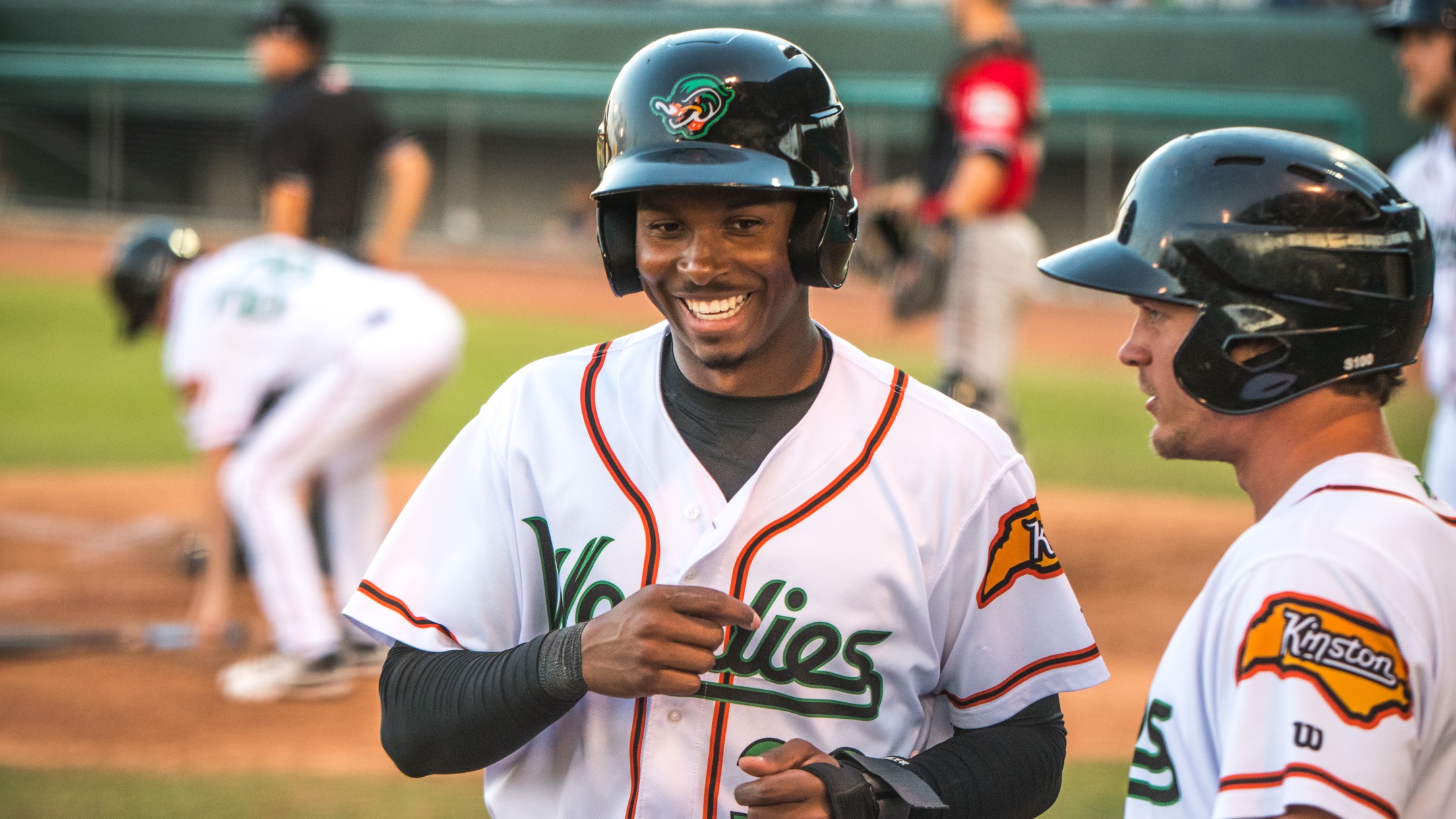 KINSTON, NC - The Wood Ducks walked-off on the Mudcats for the second consecutive night as Brendon Davis's single down the third base line brought home Blaine Prescott in a 5-4 victory at Grainger Stadium.In his second start at Grainger Stadium, Walker Weickel dazzled on the mound as he set
Woodies Receive Big Nights from Weickel and Cordero, Fall to Pelicans Late
Down East slugged 11 hits in the loss on Saturday night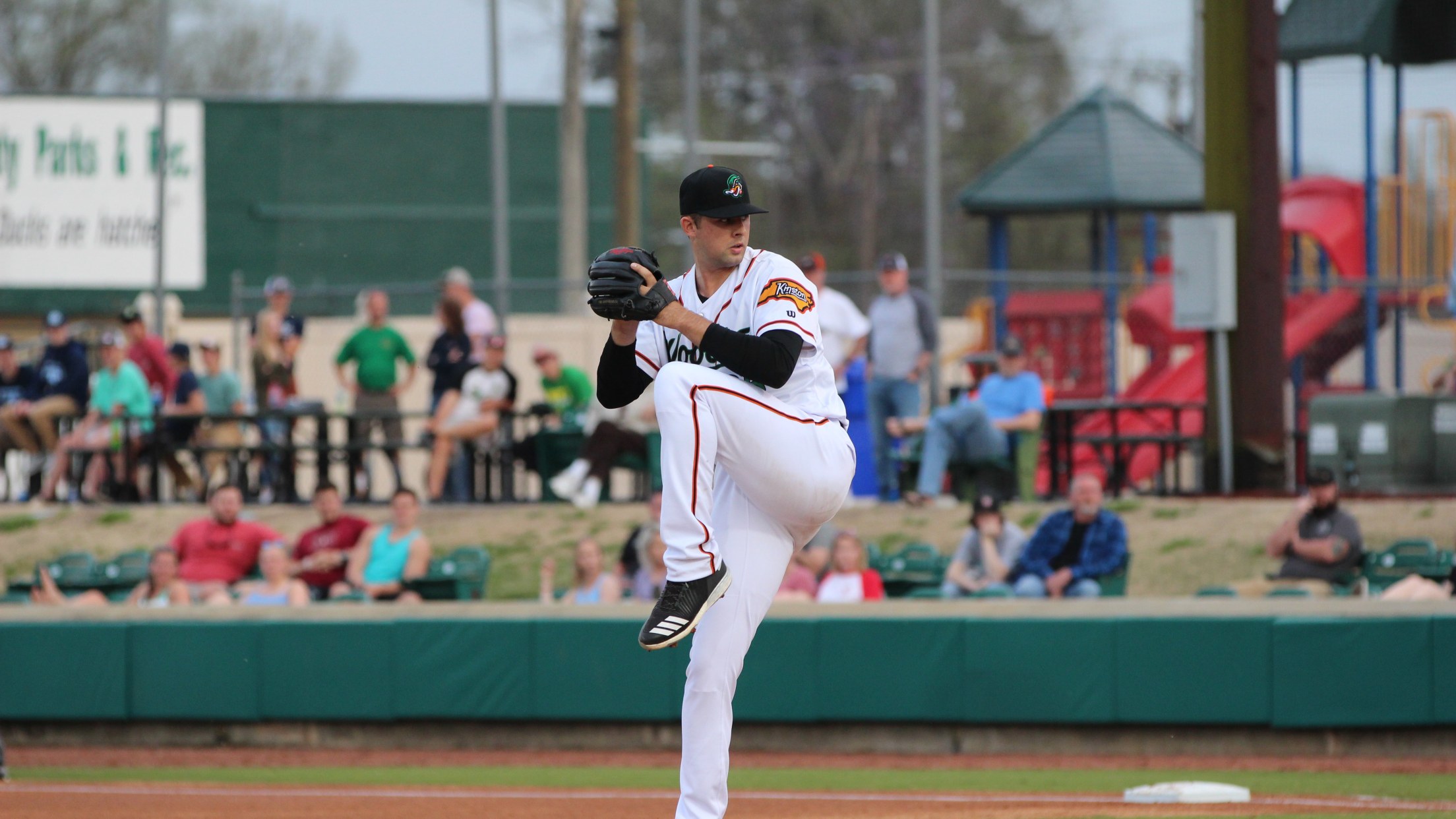 MYRTLE BEACH, SC -Walker Weickel battled into the sixth on the mound and Andretty Cordero had a four-hit game, but the Wood Ducks fell late to the Pelicans 5-4 on Saturday night. Weickel gets a no decision in his best start of the season, working five and one-third innings with
2018 Down East Rotation Set
The six-man rotation is anchored by five righties and opens with Emerson Martinez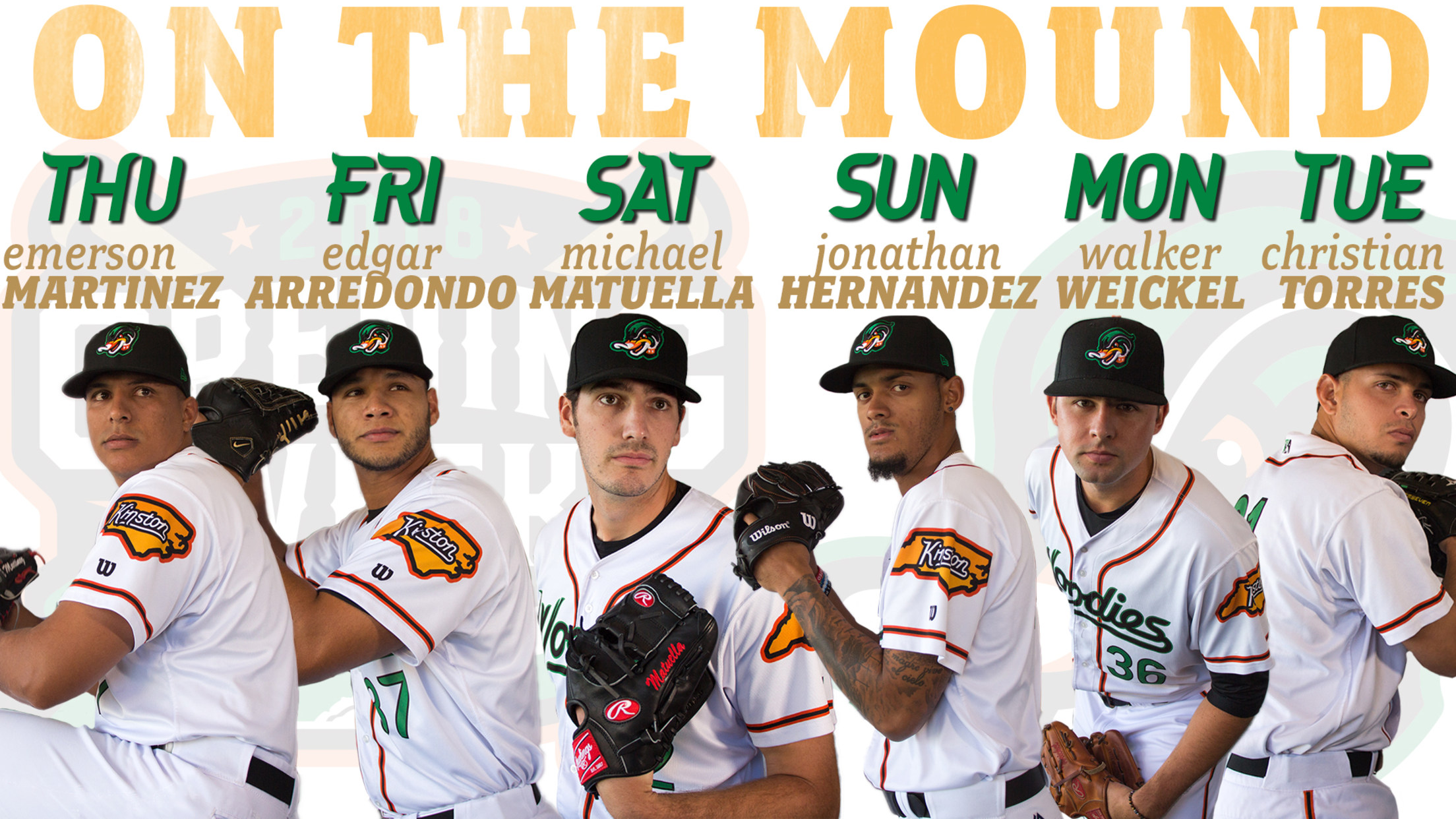 KINSTON, NC -- The Wood Ducks have set the season's starting pitching rotation ahead of Thursday's opener. Right-hander Emerson Martinez gets the nod for the Woodies in Lynchburg, VA on Thursday night. It is the first Opening Day start in the minors for the 22-year-old Venezuelan.The next three games with