Gone and Back Again: Ferrell's Rule 5 Astros Journey
Texas native earns second chance at big-league dream with Houston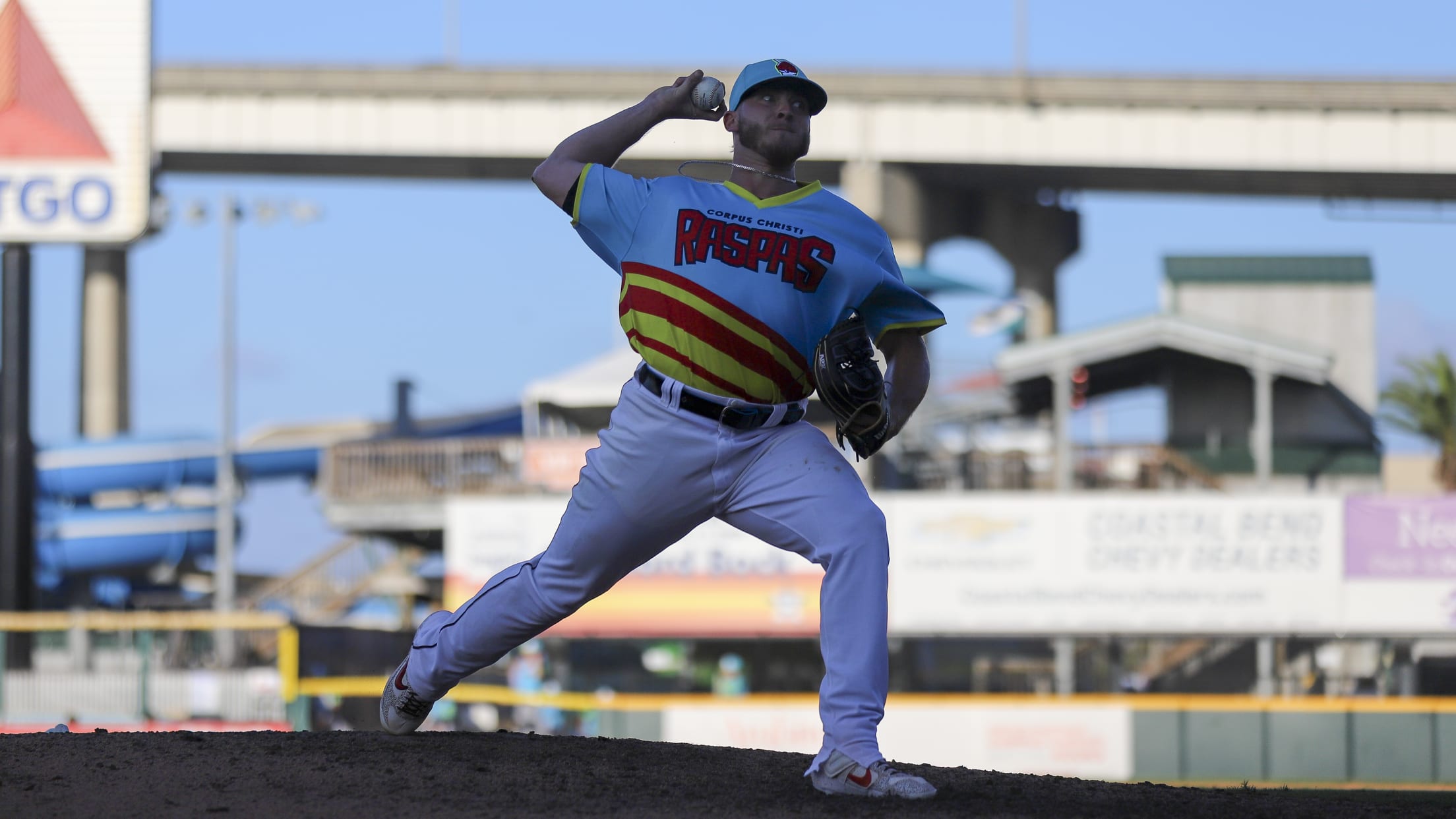 Riley Ferrell's dream of pitching for the Houston Astros, his favorite team growing up and the one that drafted him in the third round of the 2015 draft, vanished when he was selected by the Miami Marlins in the 2018 Rule 5 Draft.But an injury-ridden stint in Miami - and
Toolshed: 2018 Rule 5 Draft stickiness
Royals, O's picks likely to stay; Jays teenager faces challenge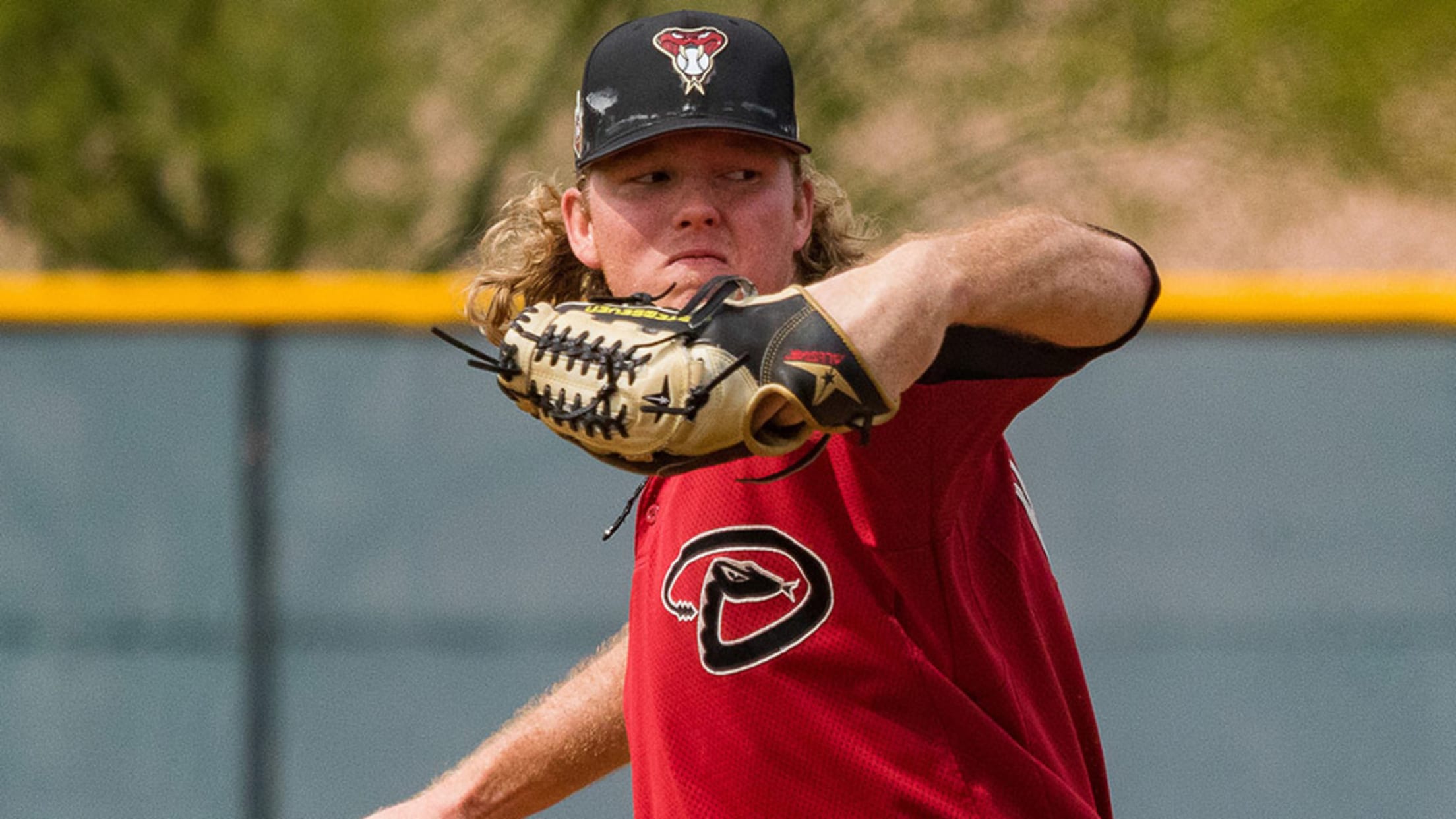 LAS VEGAS -- Getting taken in the Rule 5 Draft is one thing. Sticking to the Major League roster for an entire season as a Rule 5 pick, well, that's a horse of a different color.Fourteen players were given Major League life Thursday when they were picked in the Rule
Toolshed: 2018 Rule 5 Draft preview
A's Martin, Astros' Ferrell among potential picks come Thursday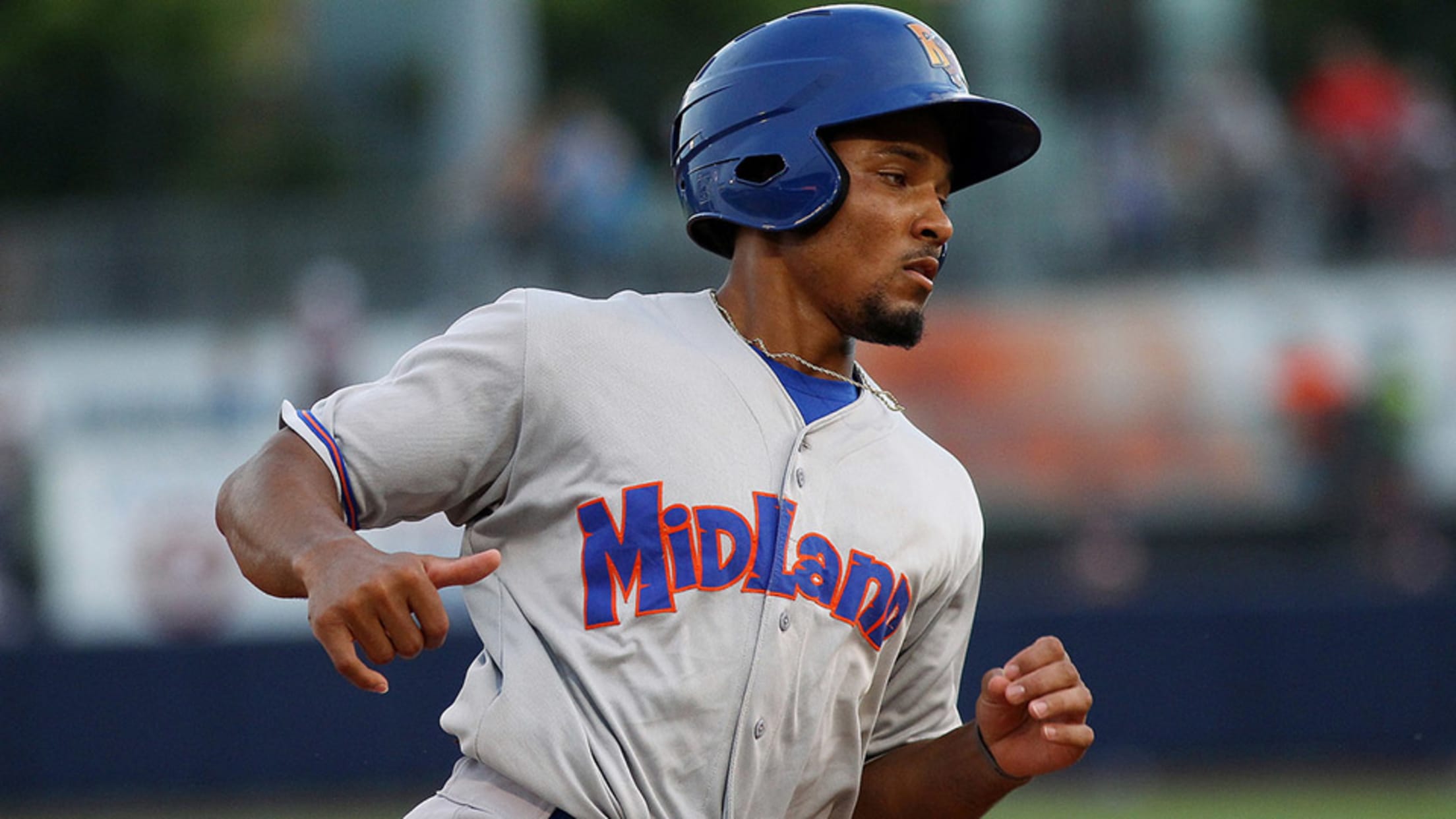 LAS VEGAS -- For anyone who's never seen the Rule 5 Draft in person, let's set the scene.This is nothing like the Rule 4 Draft (i.e. the First-Year Player Draft) that took place in June. There aren't cameras all around. There isn't a studio crew breaking down each pick for
Valdez Dominates Missions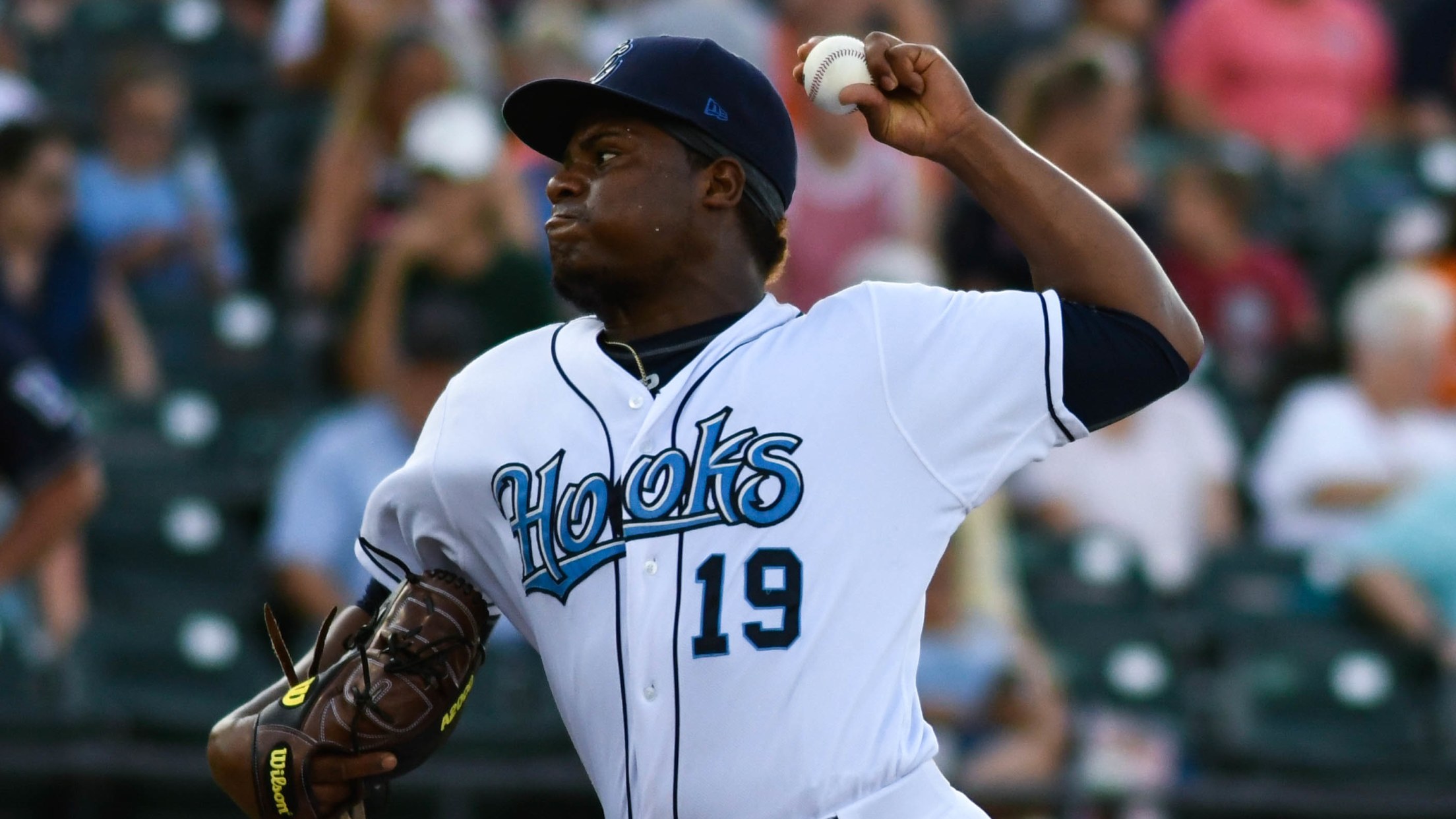 CORPUS CHRISTI - Framber Valdez struck out a career-best 12 batters Monday night, leading the Hooks to a 3-0 victory over the Missions in the series opener at Whataburger Field.Corpus Christi (23-15, 66-41) notched its eighth shutout victory of the season. The Hooks have now won three in a row.Valdez
Cubs' Thompson leads Pitchers of the Week
Righty tossed seven perfect frames in latest Myrtle Beach gem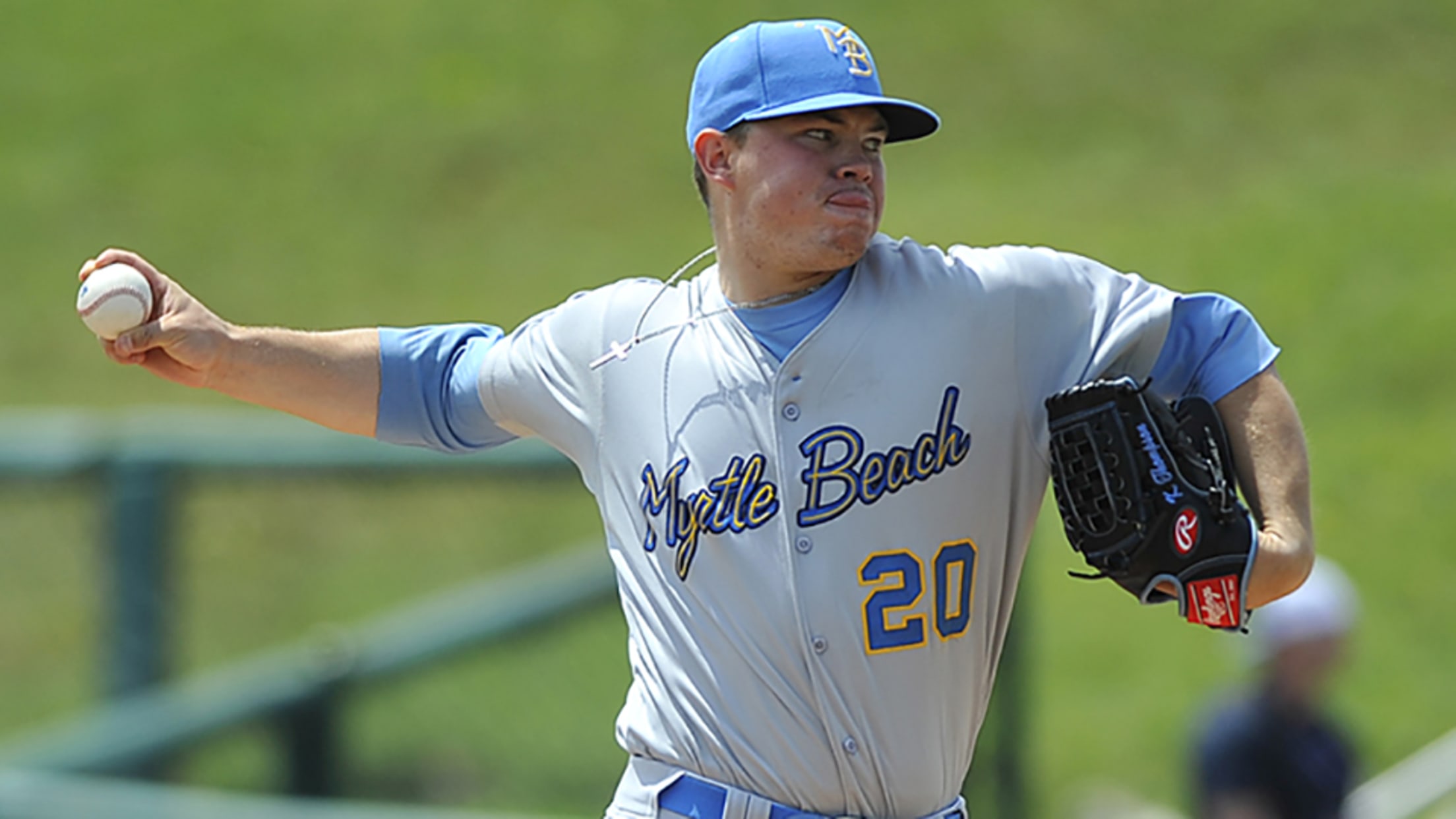 Keegan Thompson already had won a Carolina League Pitcher of the Week award this season with one dominant outing. He bettered himself the second time around. The Cubs' No. 18 prospect tossed seven perfect innings last Thursday for Class A Advanced Myrtle Beach en route to Carolina League Pitcher of
Rojas to the Rescue, Hooks Rally for Win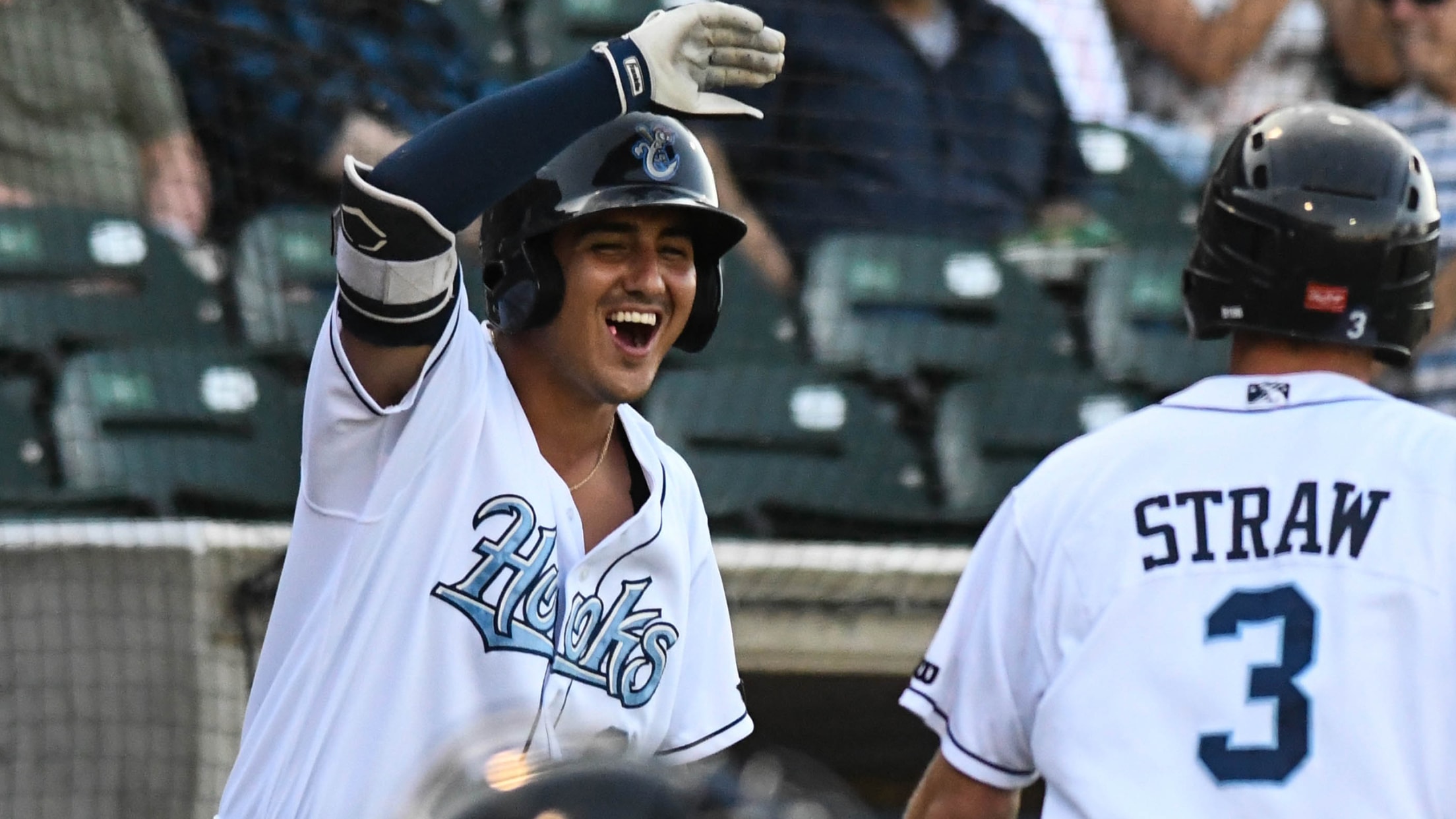 MIDLAND - With the Hooks down to their final four outs Thursday night, Josh Rojas belted an 0-2 pitch down the line and into the bullpen beyond the right-field fence for a two-run home run, lifting Corpus Christi to a thrilling 2-1 victory over Midland.Thanks to Rojas' heroics, the Hooks
De Goti & Ferrell Fuel CC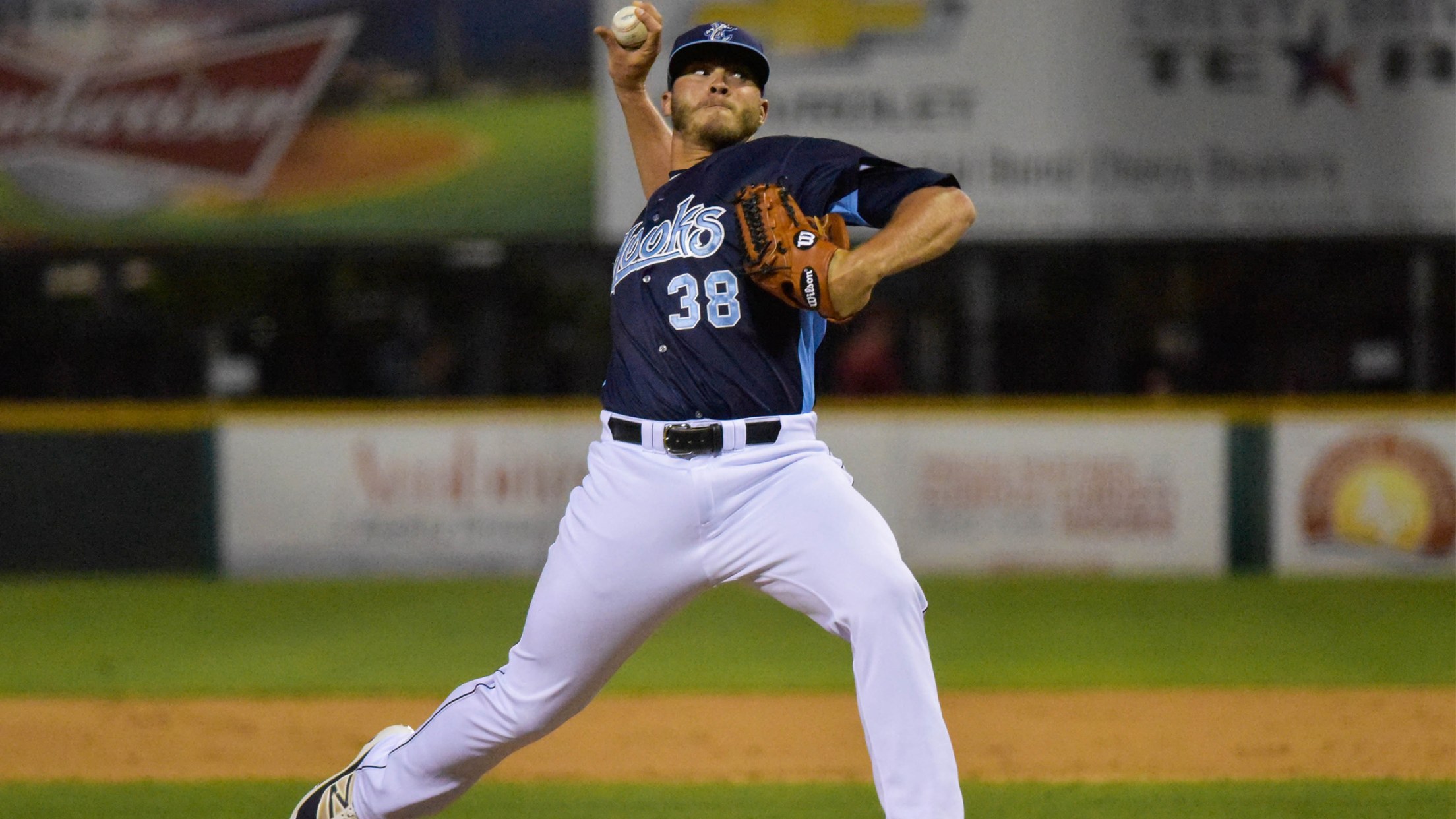 CORPUS CHRISTI - Alex De Goti belted two home runs and Riley Ferrell spun 2 1/3 shutout frames to earn his fifth save of the year as Corpus Christi wrapped up a 6-4 triumph over San Antonio before 6,365 fans Monday night at Whataburger Field.The Hooks (38-25), who shoot for
Ninth Inning De Goti Dinger Vaults CC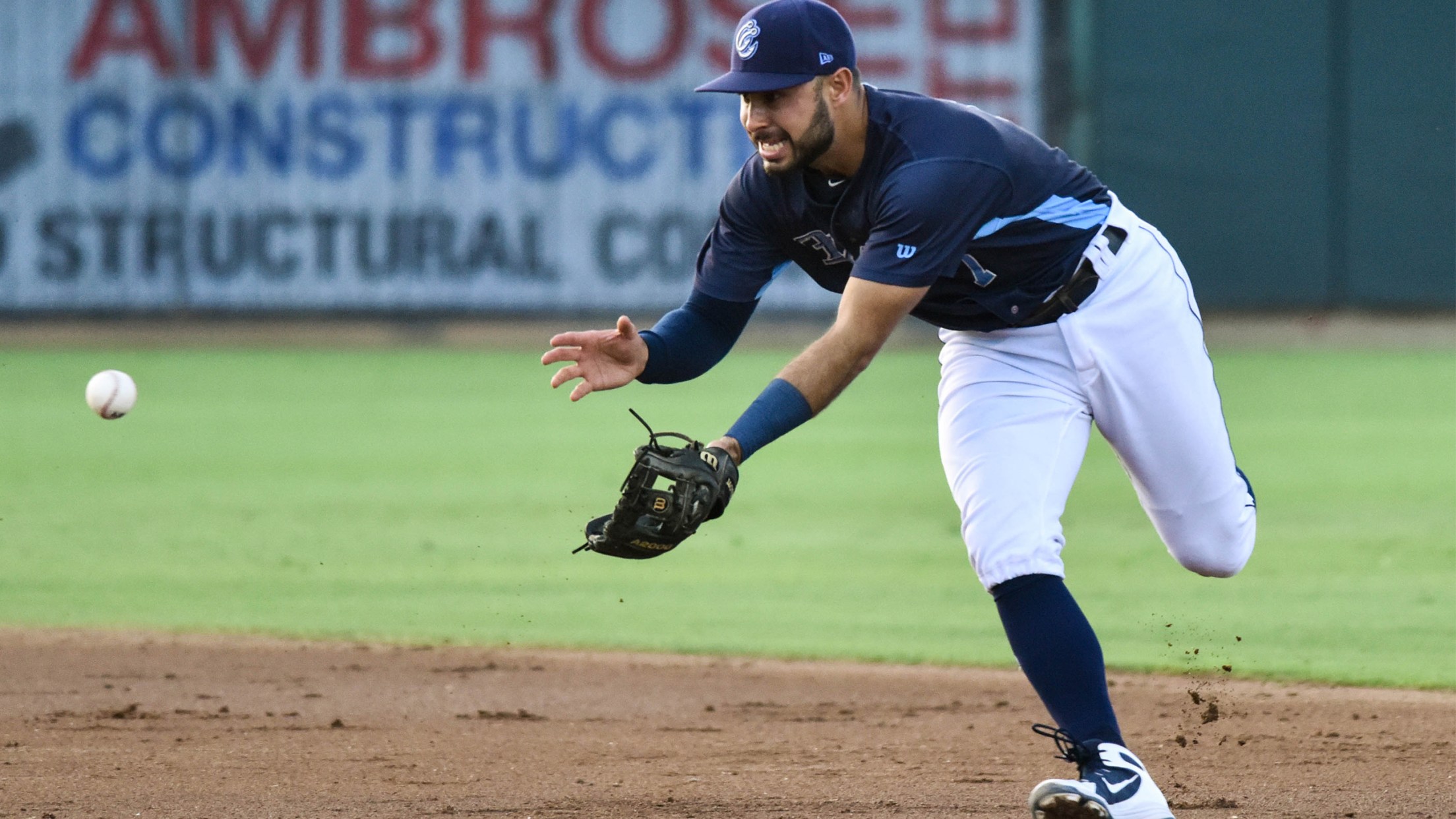 TULSA - Alex De Goti belted a two-out, two-run home run in the ninth inning Saturday night, pushing the Hooks to a dramatic 3-2 victory over the Drillers before 7,112 fans at ONEOK Field.Corpus Christi (33-22) has won eight of its last 11 games.Trailing 2-0, Randy César opened the ninth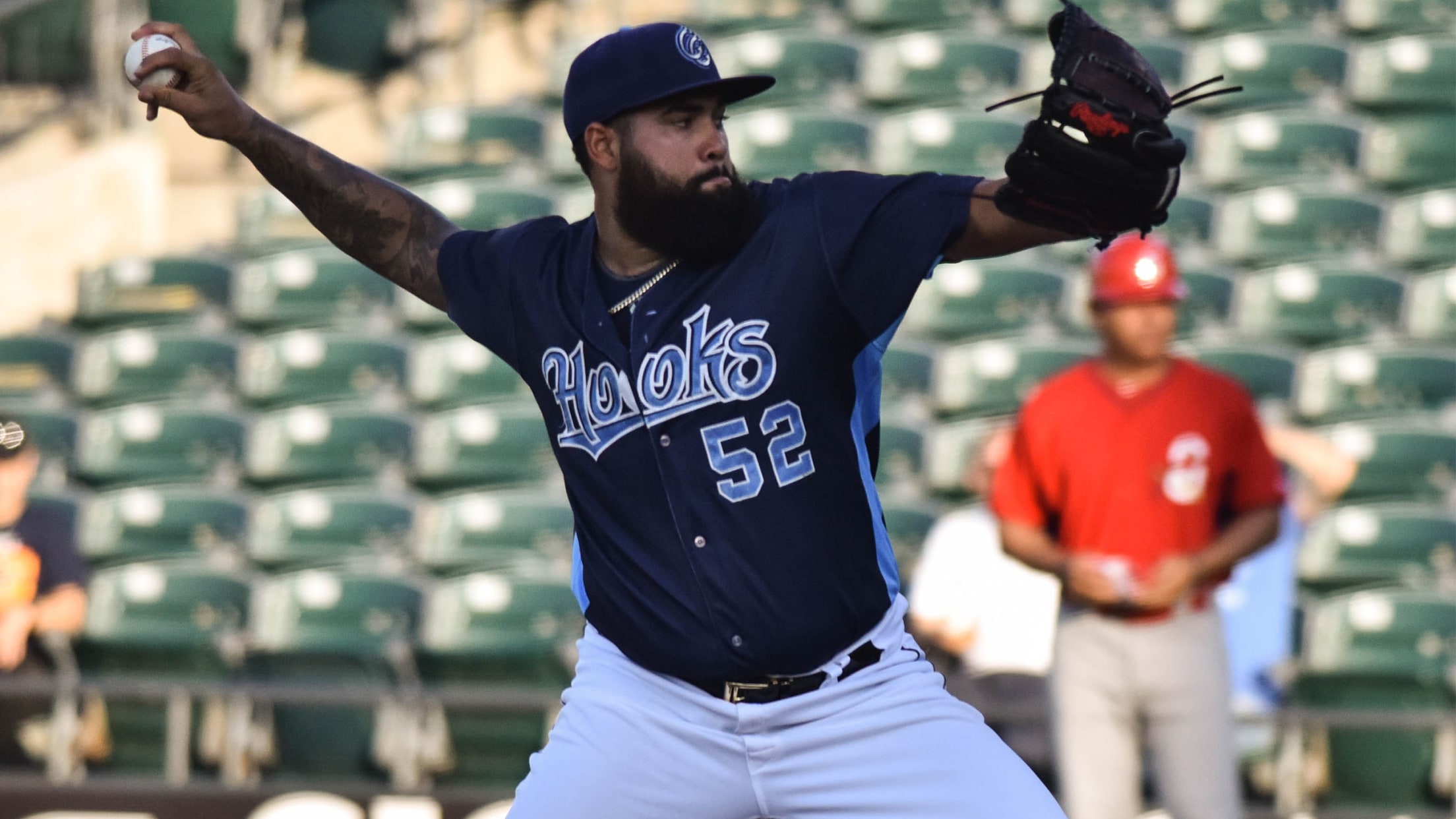 CORPUS CHRISTI - Yoanys Quiala fired five innings of one-hit, one-run ball Wednesday night as the Hooks secured a series victory with a 4-2 triumph at Whataburger Field.Corpus Christi (27-19) extended its home winning streak to eight games.Hooks pitchers permitted a season-low three hits. The lone blemish for Quiala (4-4)
Hartman Heads Four-Hit Shutout
Hooks pick up sixth consecutive win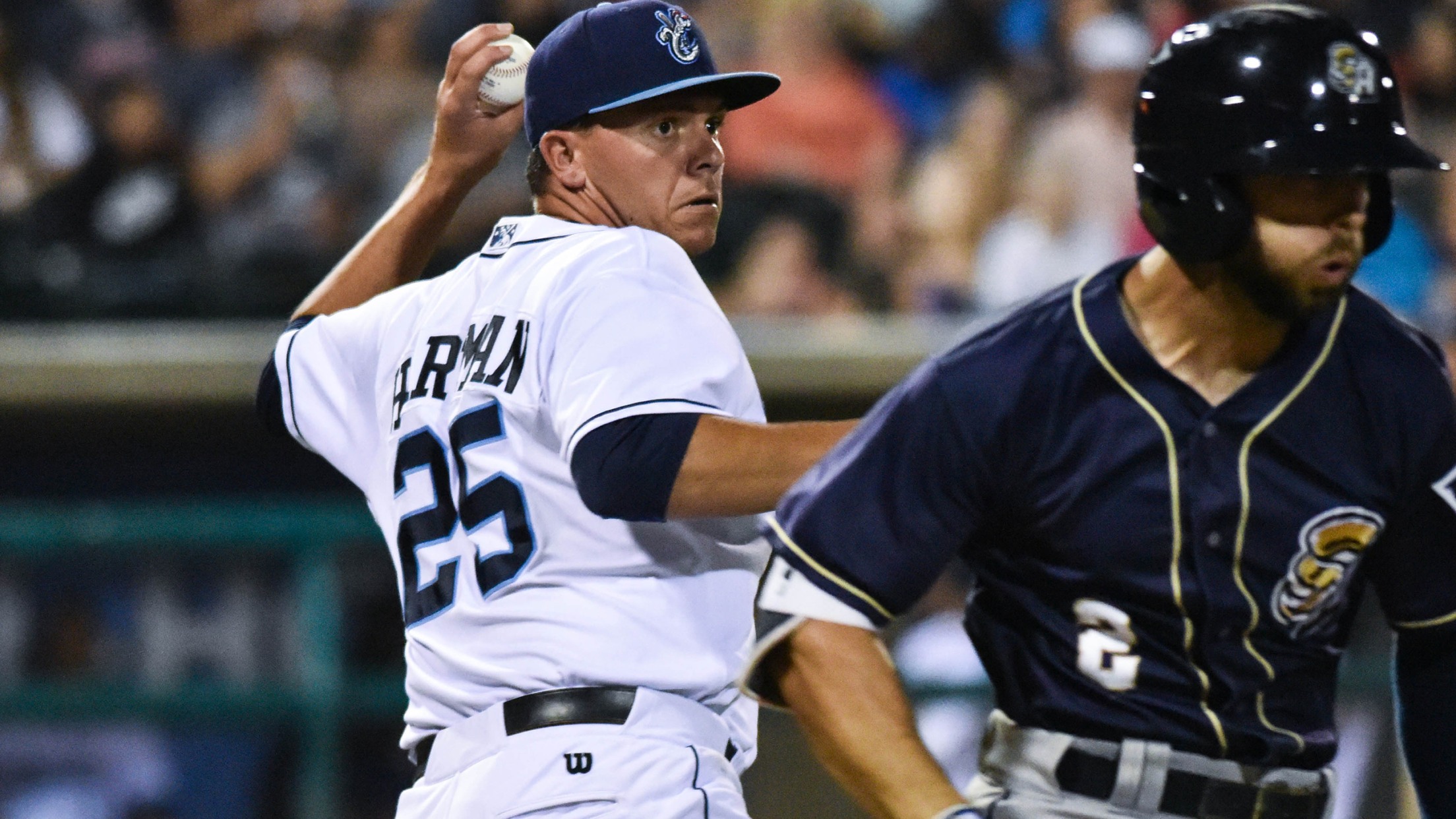 CORPUS CHRISTI - Ryan Hartman struck out a career-high 11 batters Thursday night, leading the charge in the Hooks' 4-0 victory over San Antonio at Whataburger Field.With its sixth consecutive win, Corpus Christi completed a 7-1 homestand and stands a season-best eight games over .500.
Clutch Hitting Carries Hooks
CC has won 5 of last 7 games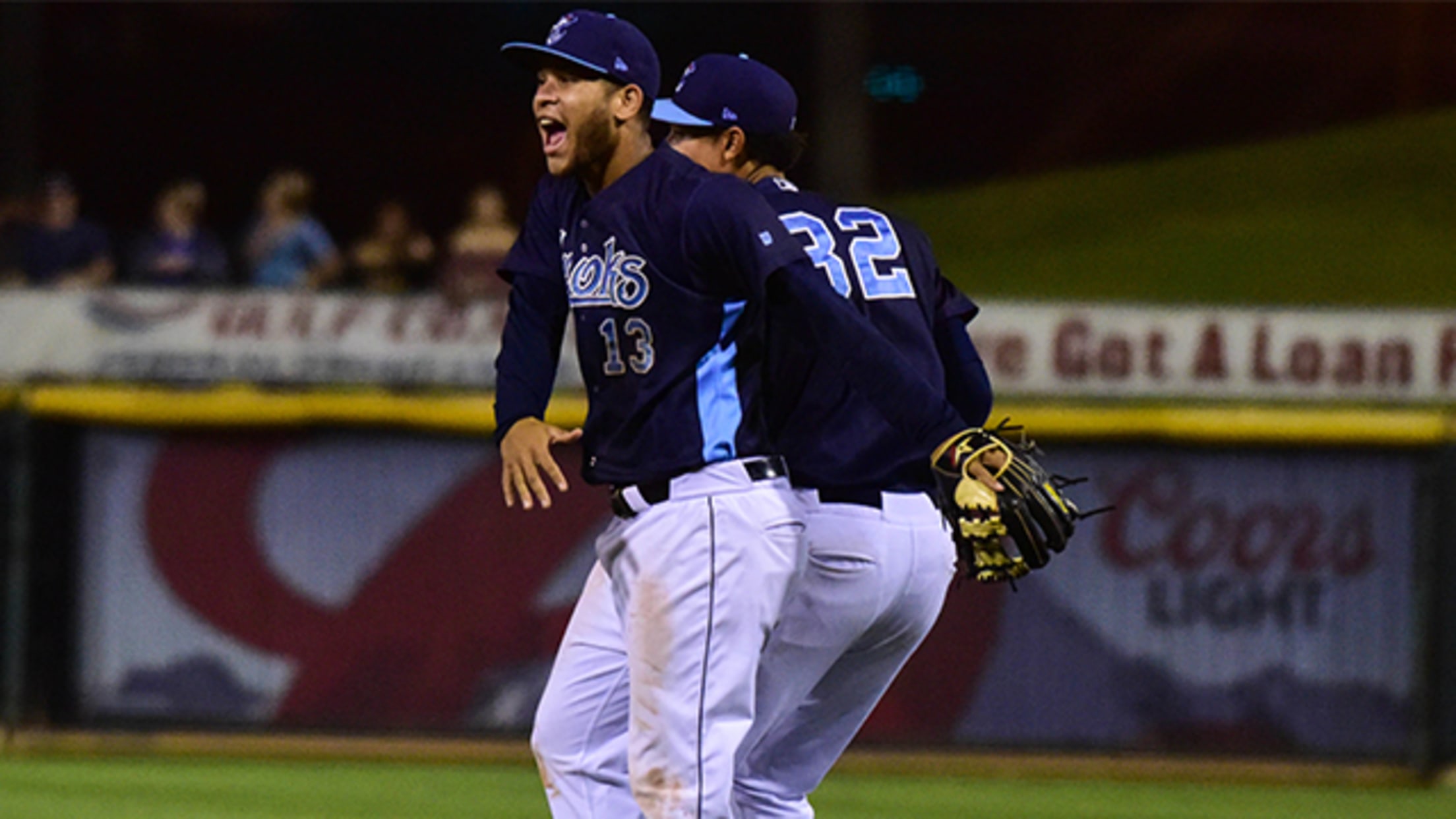 FRISCO - Corpus Christi notched four two-out RBIs in a 5-3 triumph over Frisco Thursday night at Dr Pepper Ballpark.Myles Straw was hit by a Collin Wiles pitch to begin the ballgame. Straw later scored on Carmen Benedetti's single into center field.The Hooks (7-6) doubled their edge in the fourth.
Hooks Rally for Extra-Inning Victory
Corpus Christi has won five of its last six games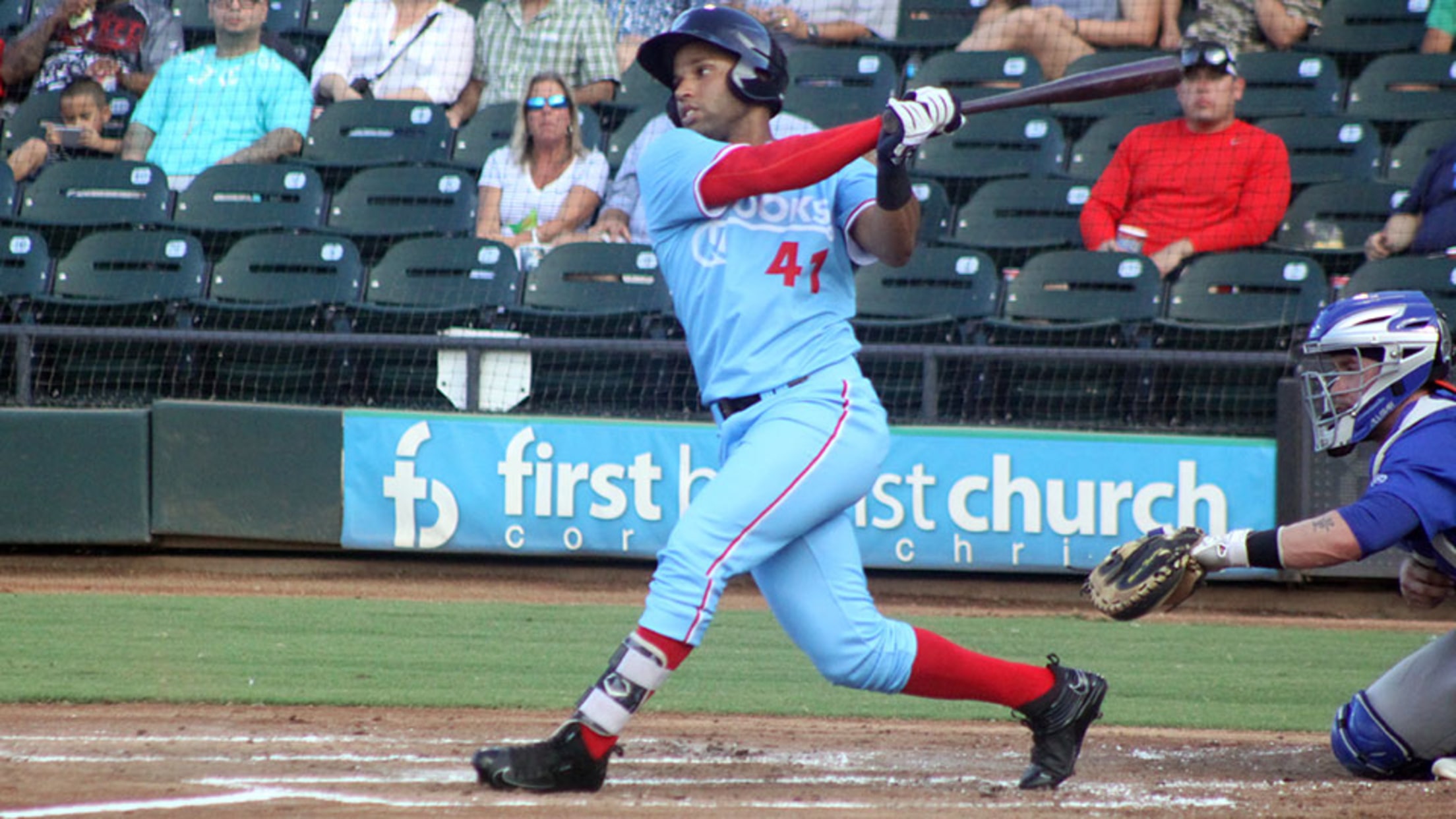 On The Farm: Emanuel, Ferguson, Ferrell