Comeback falls short for River Cats in Nashville
Gomez plates two with seventh-inning double in rally attempt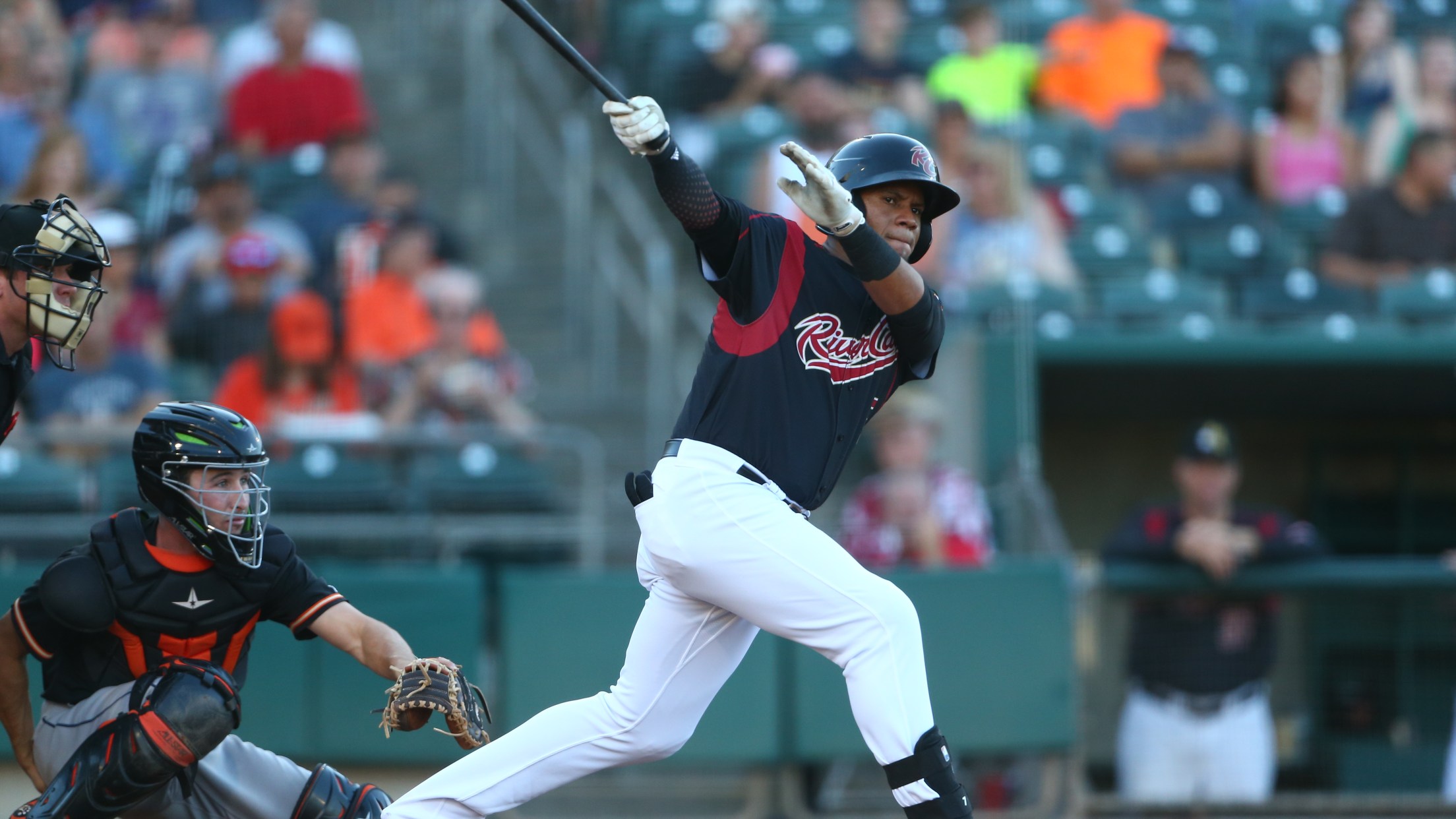 NASHVILLE, TN -- The Sacramento River Cats (45-68) dropped Sunday evening's ballgame to the Nashville Sounds (57-55) by a final score of 6-4.Comeback attempts were made in both the seventh and ninth innings as second baseman Miguel Gómez scored two with his seventh double of the year. Then in the
Jones blasts his 10th homer for Sacramento
Kelly allows two runs in five innings but River Cats fall 3-1 to Sounds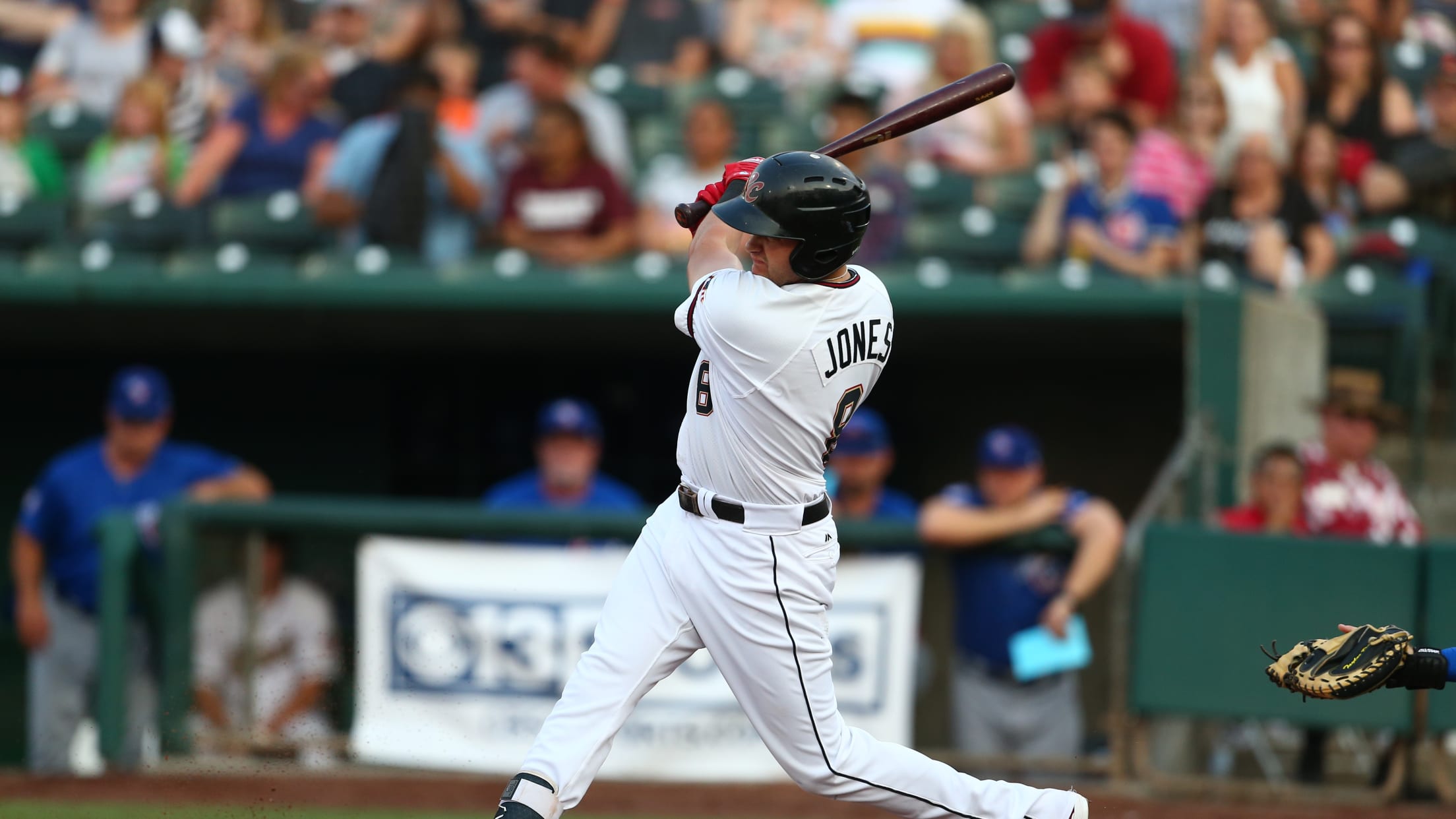 NASHVILLE, TN - The Sacramento River Cats (45-67) took an early lead on a home run from Ryder Jones, but recorded just two hits the rest of the way to drop the series opener with the Nashville Sounds (56-55) 3-1.
River Cats' bats silenced as Redbirds even series
Herb allows just two runs in six innings, but is backed by three Sacramento hits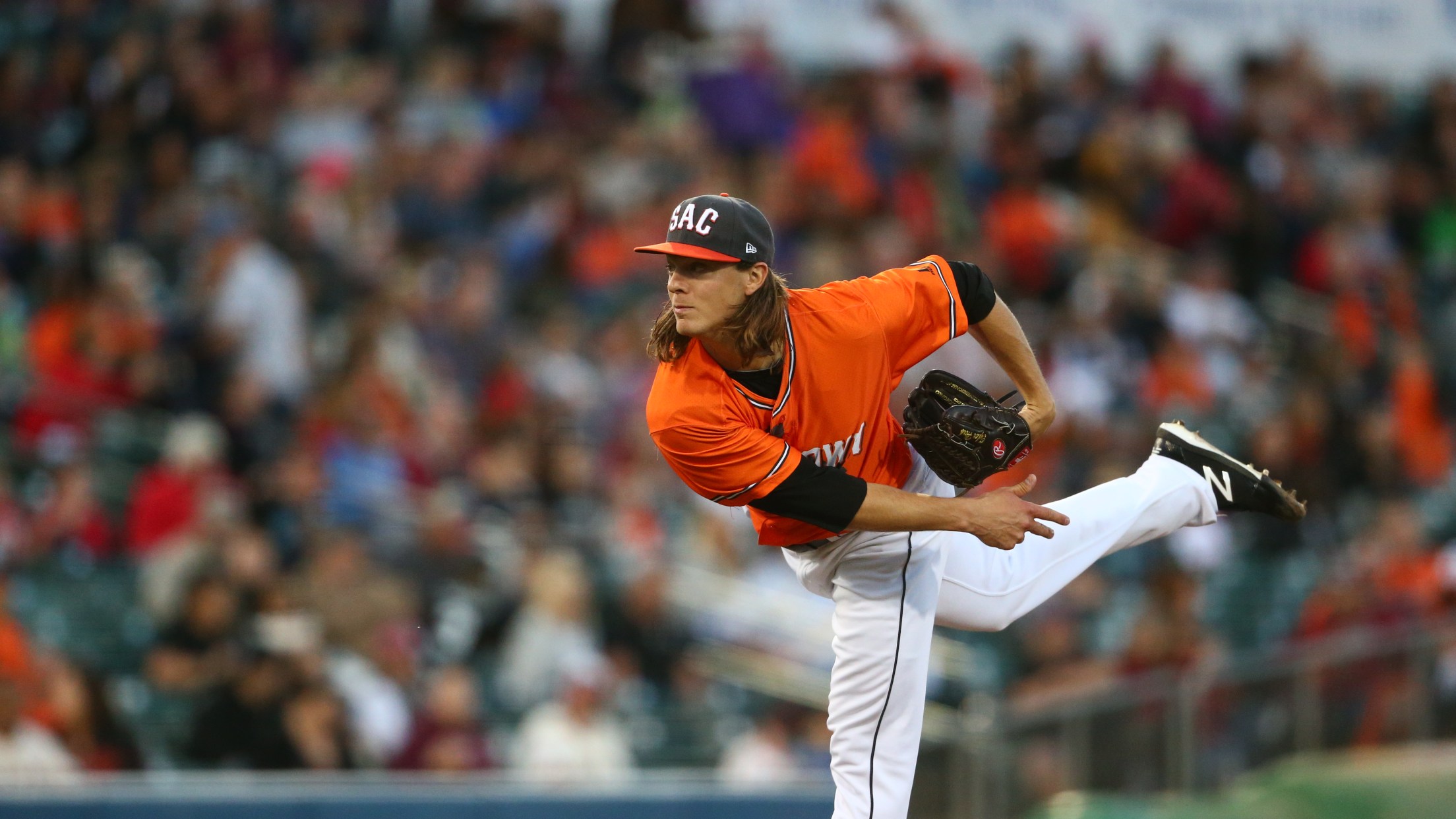 MEMPHIS, TN - One night after racking up 11 hits, the Sacramento River Cats (45-65) mustered just three hits as the Memphis Redbirds (69-41) tied the series at one game apiece by defeating Sacramento 4-0.
Shaw's 22nd home run highlights Monday matinee
Shaw leads Pacific Coast League by hitting a home run every 14.77 at bats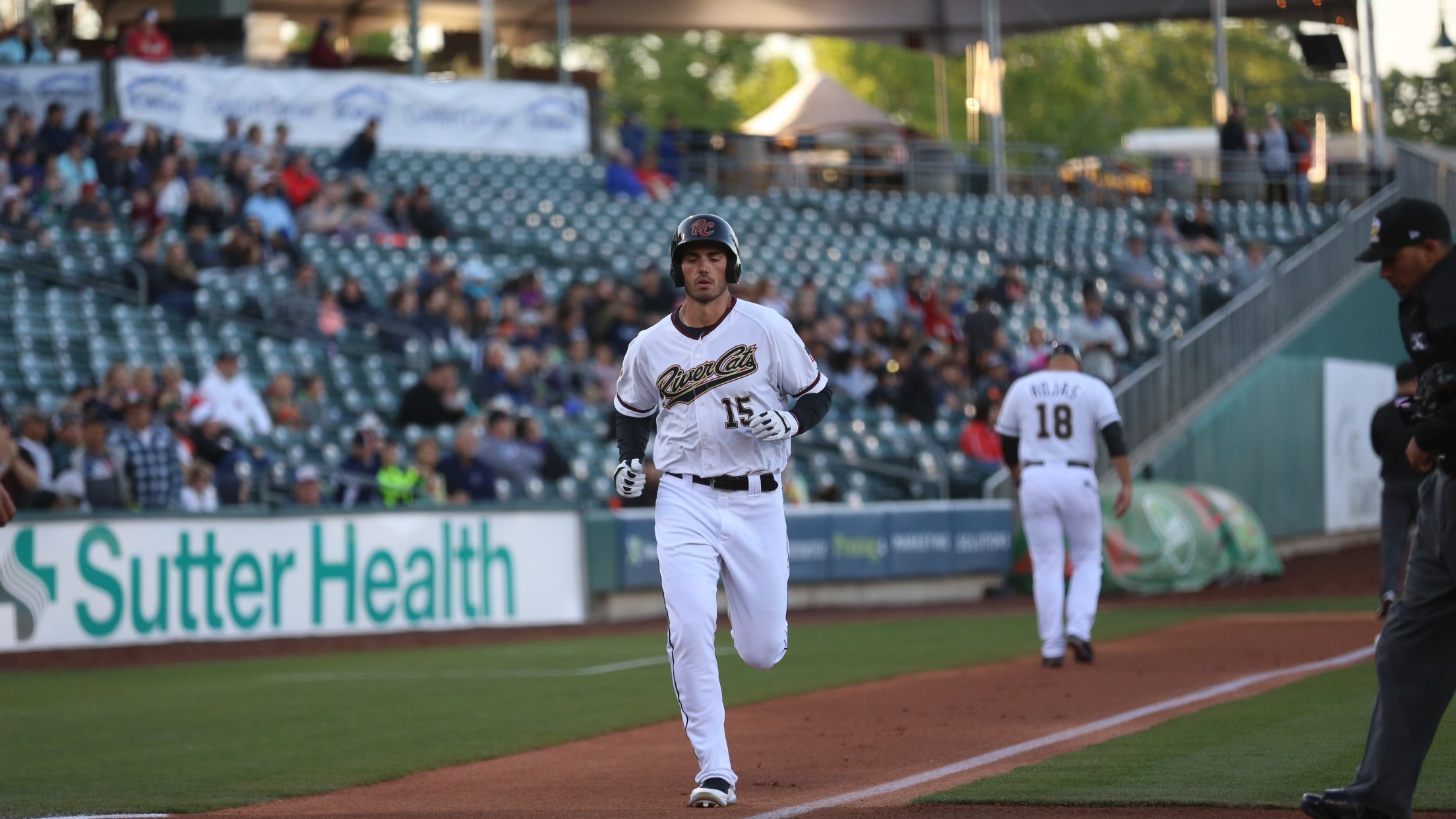 WEST SACRAMENTO, CA - In a Monday matinee series finale, the Sacramento River Cats (44-64) managed just one run on a Chris Shaw laser home run to right field. The Iowa Cubs (40-67) jumped on Daniel Camarena early in his return to the River Cats rotation as the River Cats
River Cats on the wrong side of shutout against Iowa
Trevor Brown collects fifth multi-hit game in 2-0 loss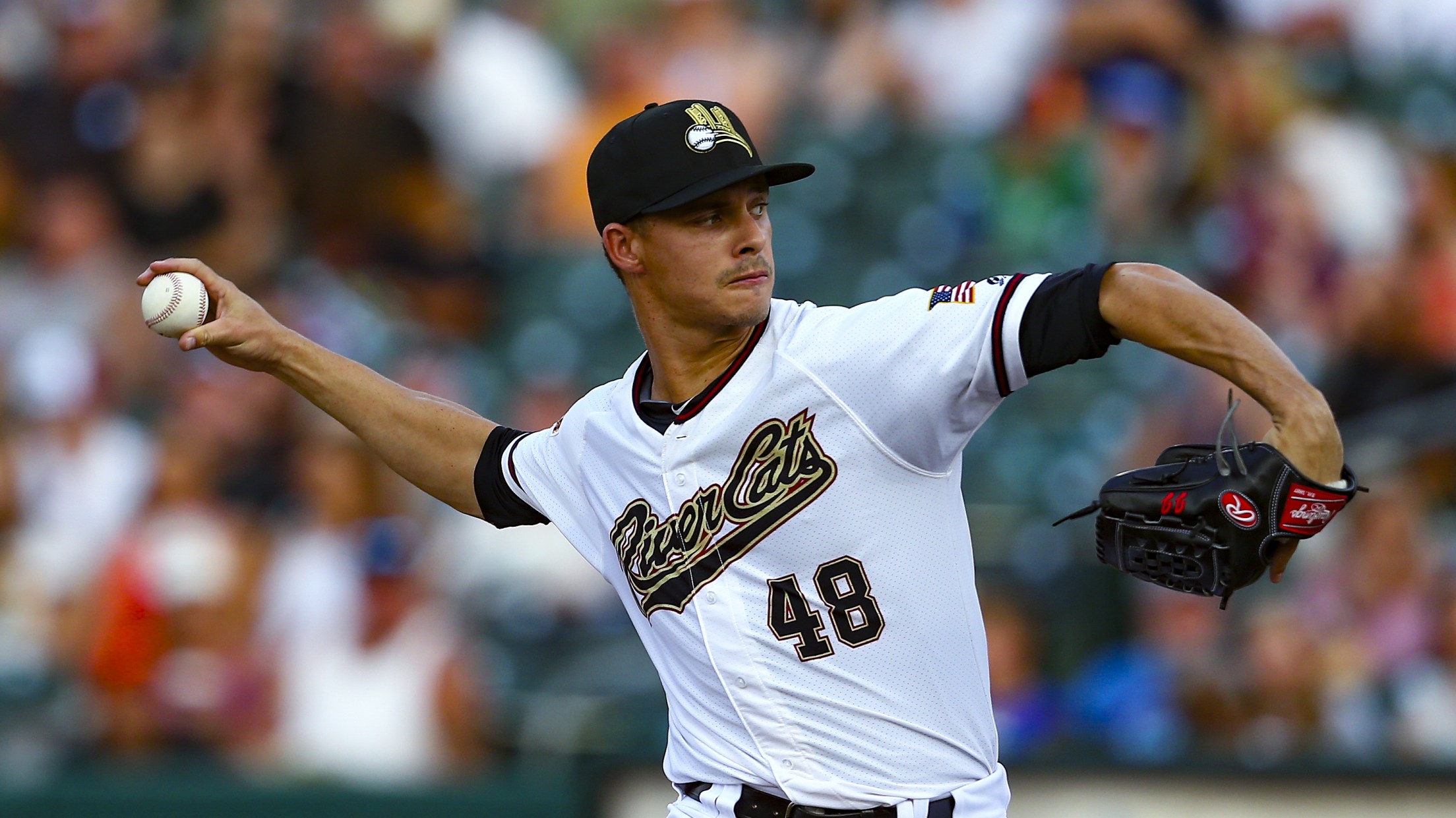 WEST SACRAMENTO, CA - The Sacramento River Cats (43-63) could not get the bats going against the suddenly streaking Iowa Cubs (39-66) as they dropped their seventh straight game by a score of 2-0 behind local product Jordan Johnson's best start of the season.Johnson looked dominant early, allowing just two
River Cats end skid with matinee victory
Bourjos and Shaw combine for go-ahead run in the seventh to take series finale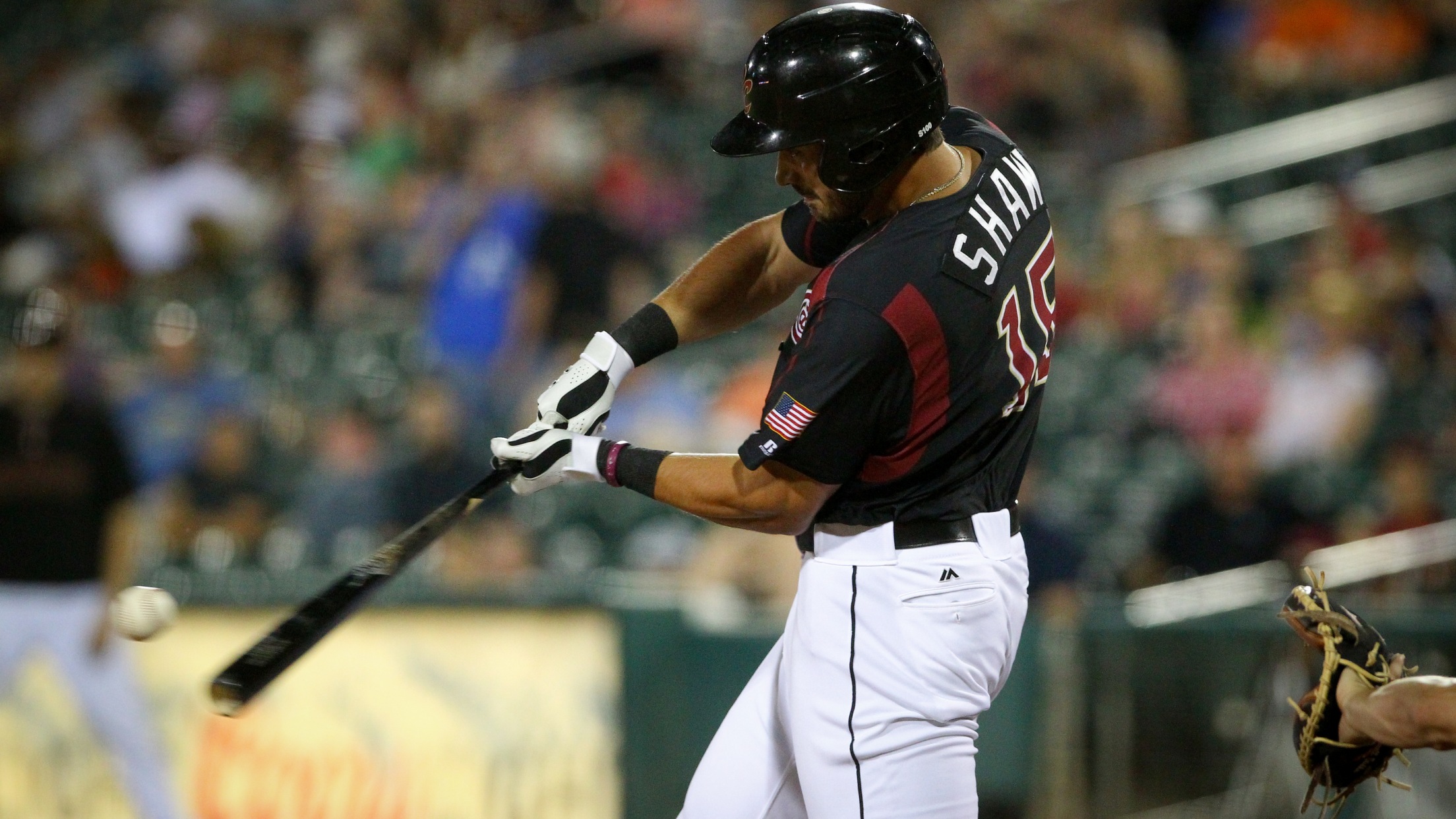 The Sacramento River Cats (40-54) salvaged the final game of their weekend series and snap their five-game losing streak with a 6-5 victory over the Salt Lake Bees (48-46).The River Cats came out swinging on Sunday, scoring three runs in the first inning thanks in part to a two-run single
River Cats late comeback stopped short
Sands doubles and scores twice in first game with Sacramento
WEST SACRAMENTO, CA - In their first game since the All-Star break, the Sacramento River Cats (39-52) fell behind early Thursday night to the Salt Lake Bees (46-45), and a late comeback stalled resulting in a 9-4 loss.
Down eight, River Cats mount comeback but fall short
Shaw homers for fourth time in last six games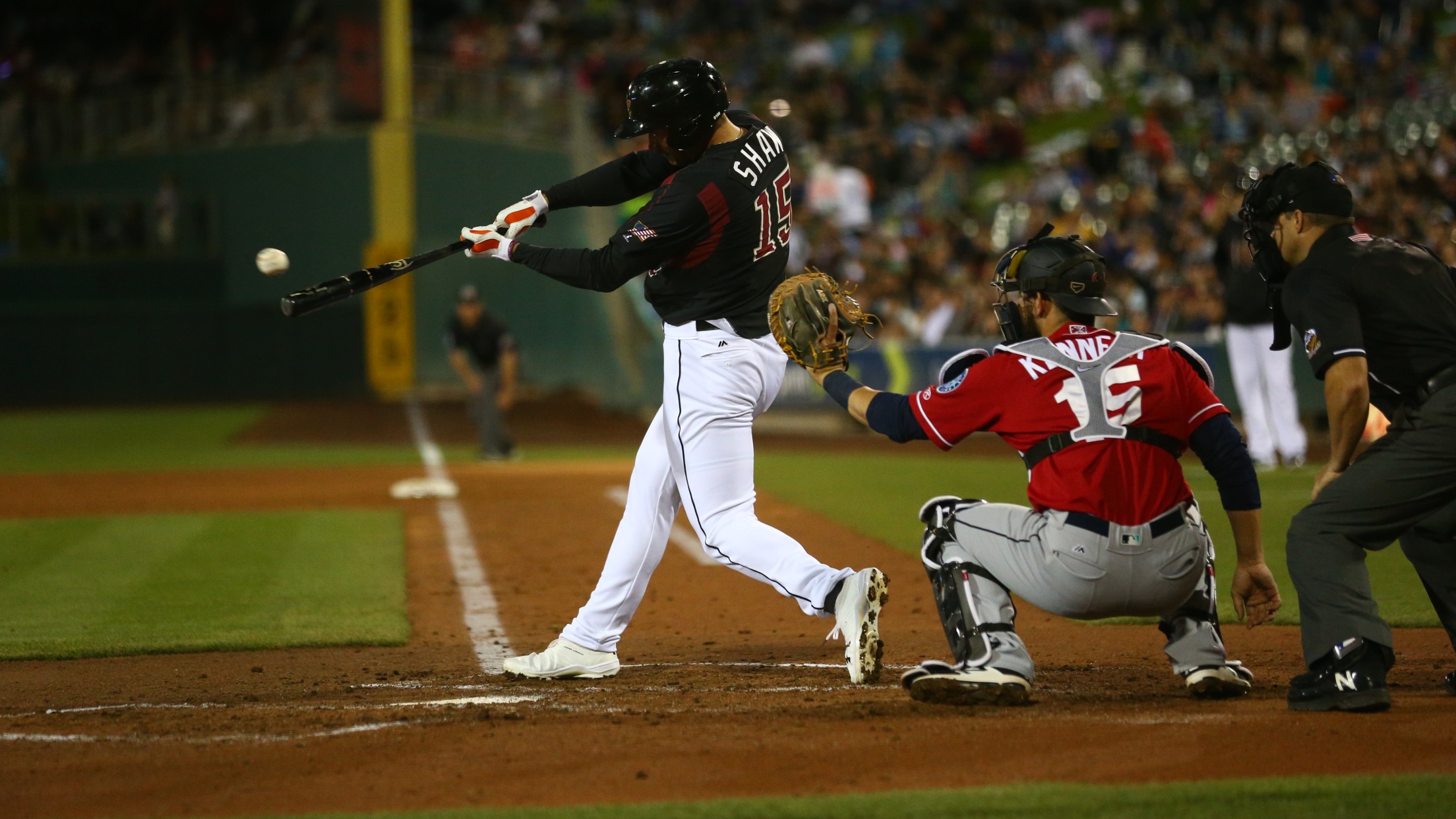 RENO, NV -- Trailing 8-0 in the fourth inning, the Sacramento River Cats (38-49) fought their way back to eventually tie the game at nine apiece before losing in the bottom of the ninth to the Reno Aces (40-47).Outfielder Chris Shaw continued his power surge by clubbing his fourth home
River Cats comeback falls short in series finale
Brown racks up two runs and an RBI in multi-hit game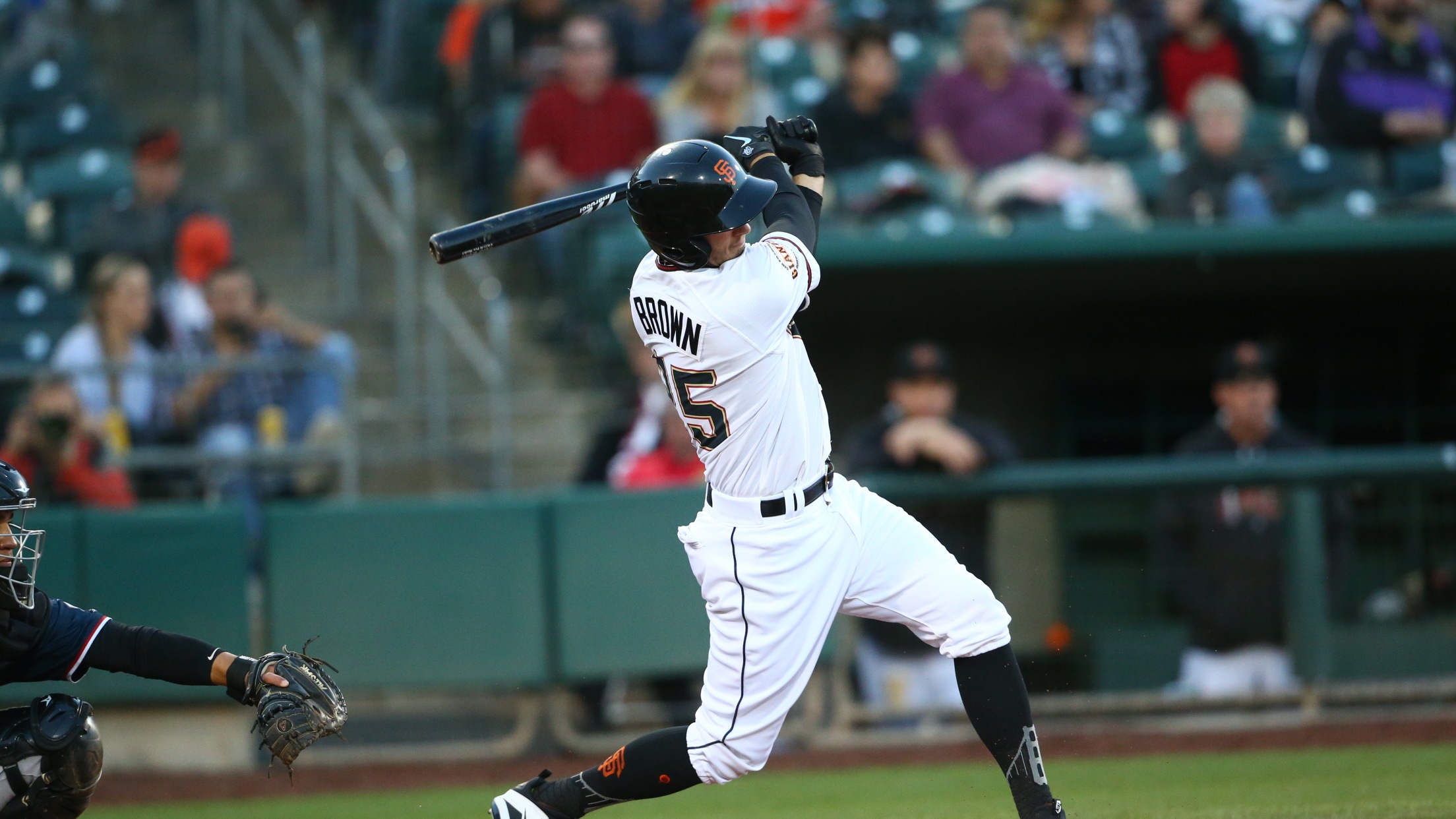 WEST SACRAMENTO, CA - The Sacramento River Cats (33-43) fell to the El Paso Chihuahuas (39-37) by the final score of 12-6. After falling behind 9-1 early, the River Cats' comeback fell short as they dropped their eighth consecutive game.
d'Arnaud, Jones go back-to-back in series finale
River Cats lose wild one in New Orleans as club heads home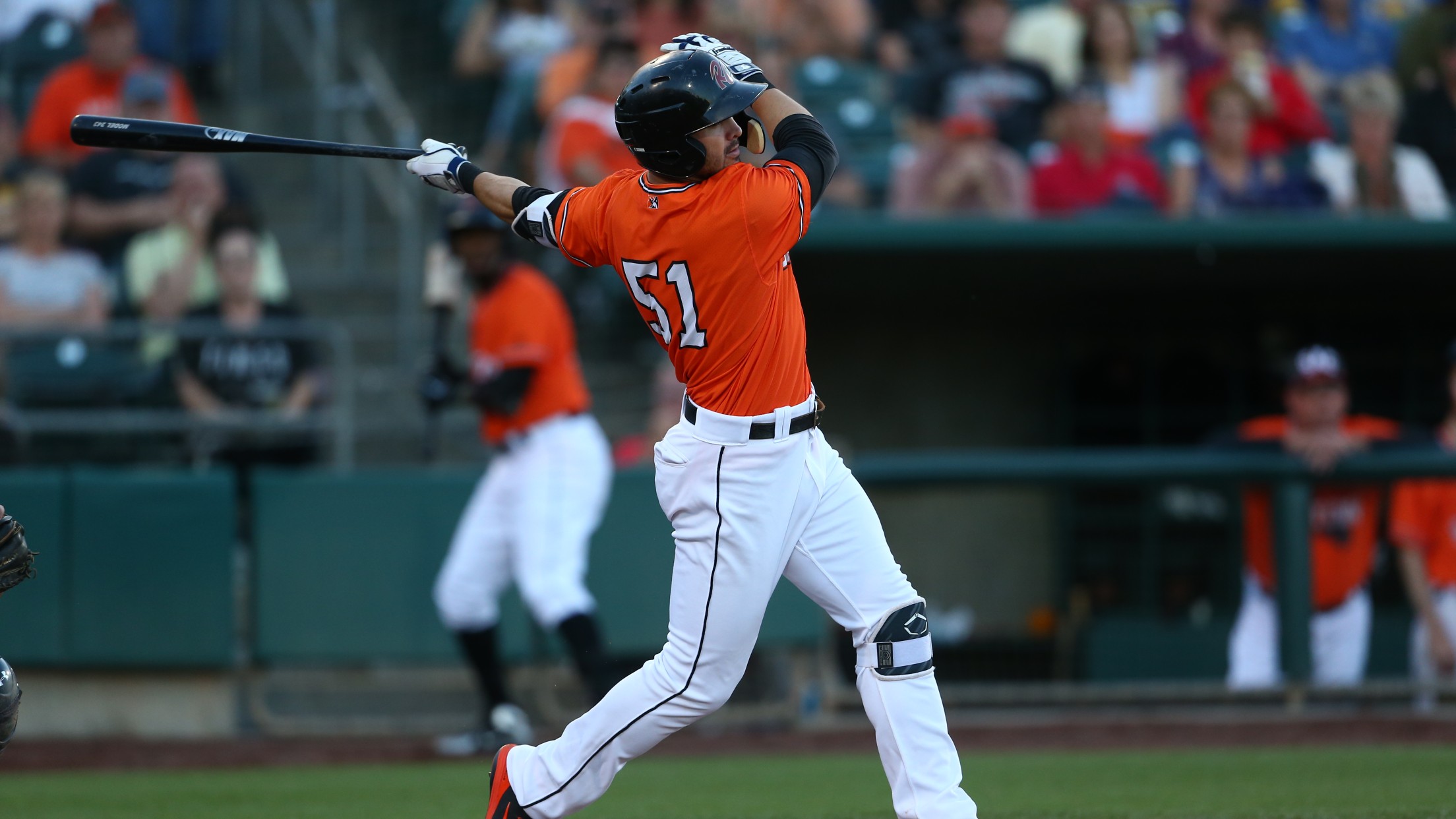 METAIRIE, LA -- The Sacramento River Cats (33-39) fought back from a five-run deficit to make things interesting in the final two innings, but fell 9-8 to the New Orleans Baby Cakes (35-36), who walked off in the bottom of the ninth.Right fielder Chase d'Arnaud and third baseman Ryder Jones
Connolly impresses in Triple-A debut with River Cats
Just called up from Double-A, Mike Connolly tosses six scoreless in 3-0 loss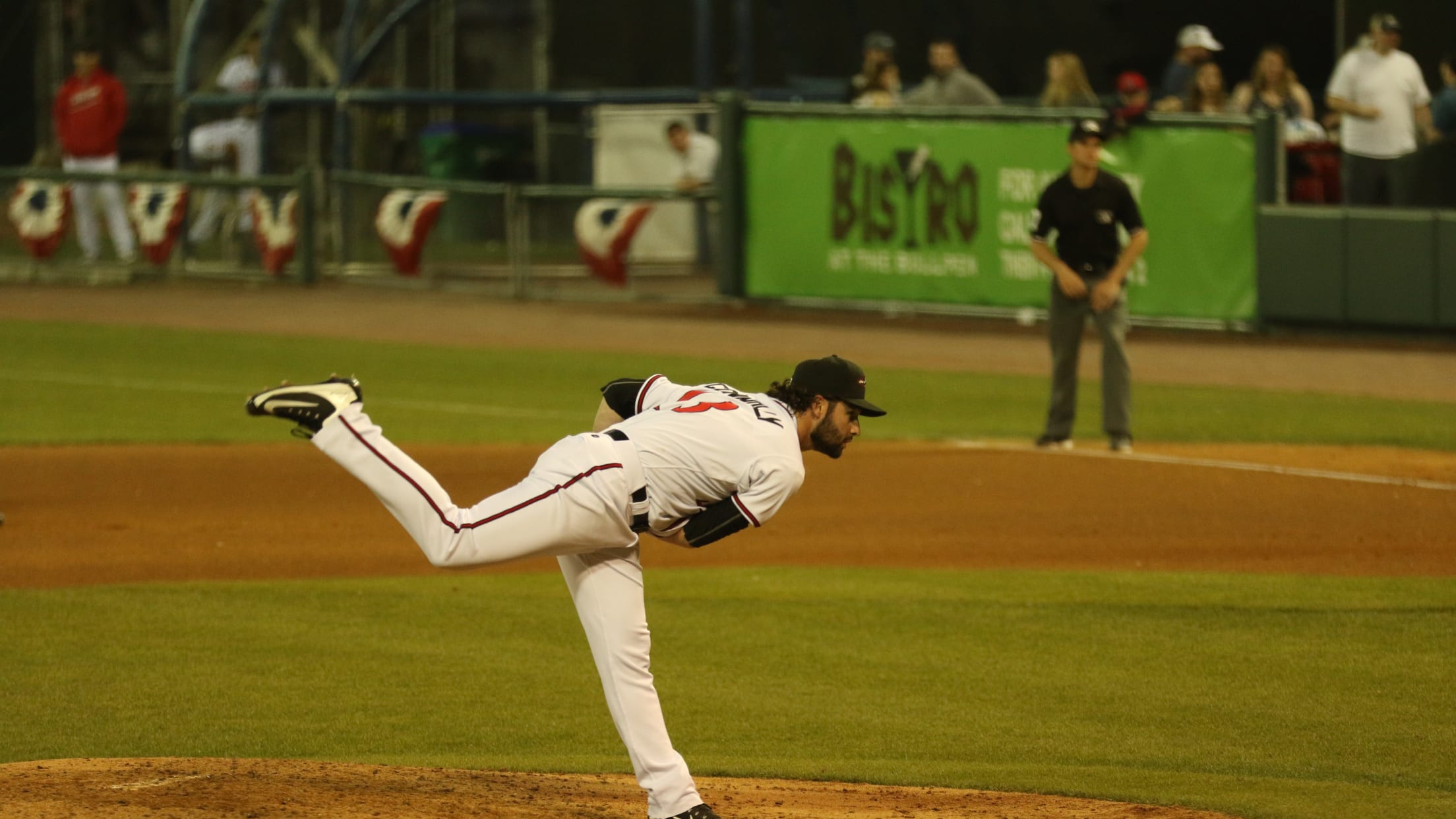 METAIRIE, LA -- The Sacramento River Cats (33-37) were blanked on Sunday in New Orleans, recording just four hits as the Baby Cakes (33-36) took game two of the series 3-0.Right-hander Mike Connolly, promoted from Double-A Richmond to make Sunday afternoon's start, was outstanding in his Triple-A debut. He allowed
River Cats score five in ninth to win third straight
Hill impresses with five scoreless innings in debut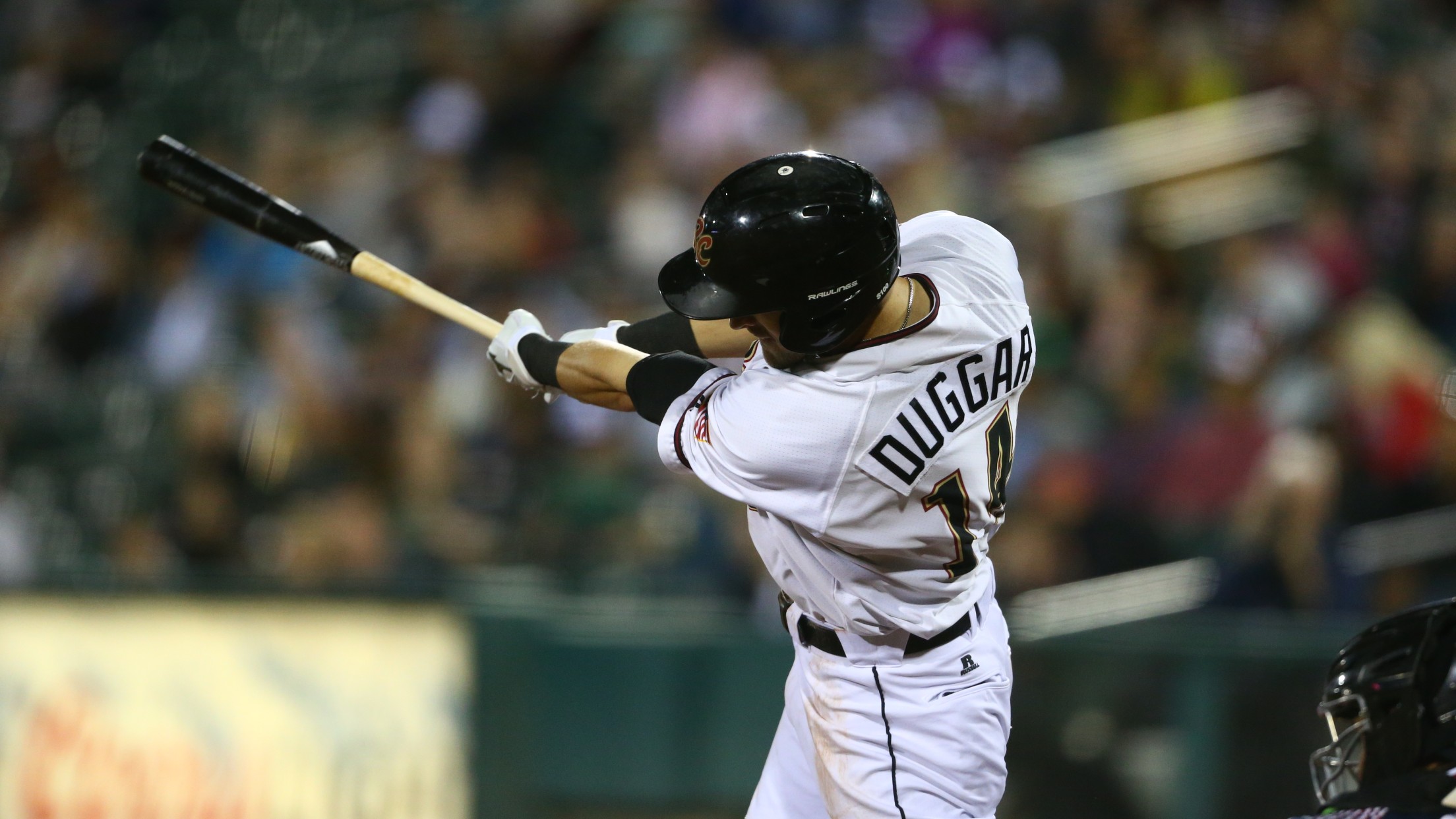 EL PASO, TX -- In a seesaw final two frames, the Sacramento River Cats (28-29) came out on top 8-4 thanks to five runs in the ninth to win their third straight over the El Paso Chihuahuas (27-30).For the River Cats, it was the first time this season that they'd
River Cats take series with doubleheader sweep
Sacramento wins two one-run games against the Rainiers to head home with momentum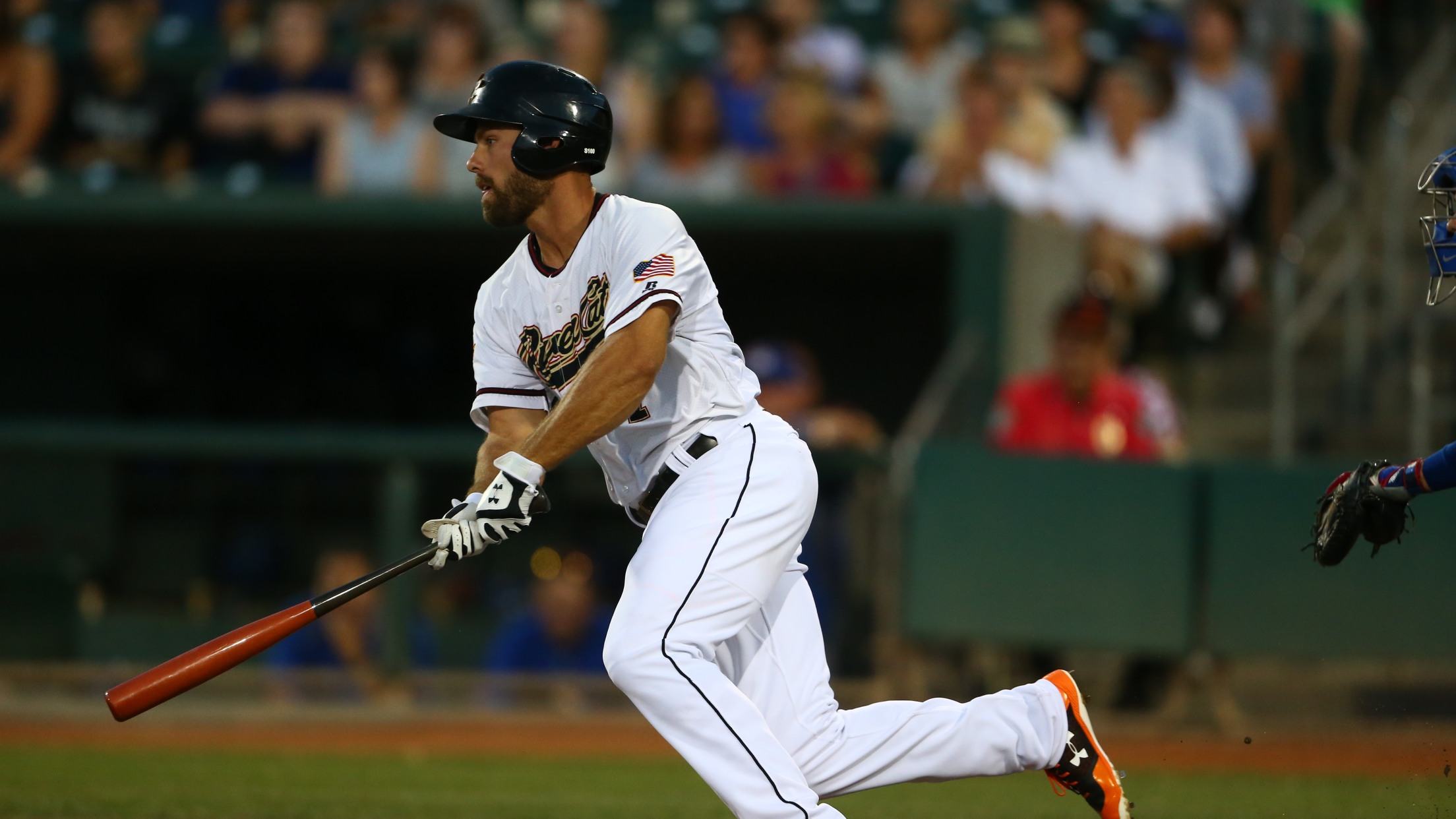 TACOMA, WA -- The Sacramento River Cats (3-2) secured two nail-biting victories on Monday evening, defeating the Tacoma Rainiers (2-3) by final scores of 3-2 and 6-5.The River Cats offense got going the same way during both halves of the doubleheader. The starting catcher singled to score two runs, though
Sacramento silenced by El Paso in 6-1 loss
Four-run eighth inning dooms River Cats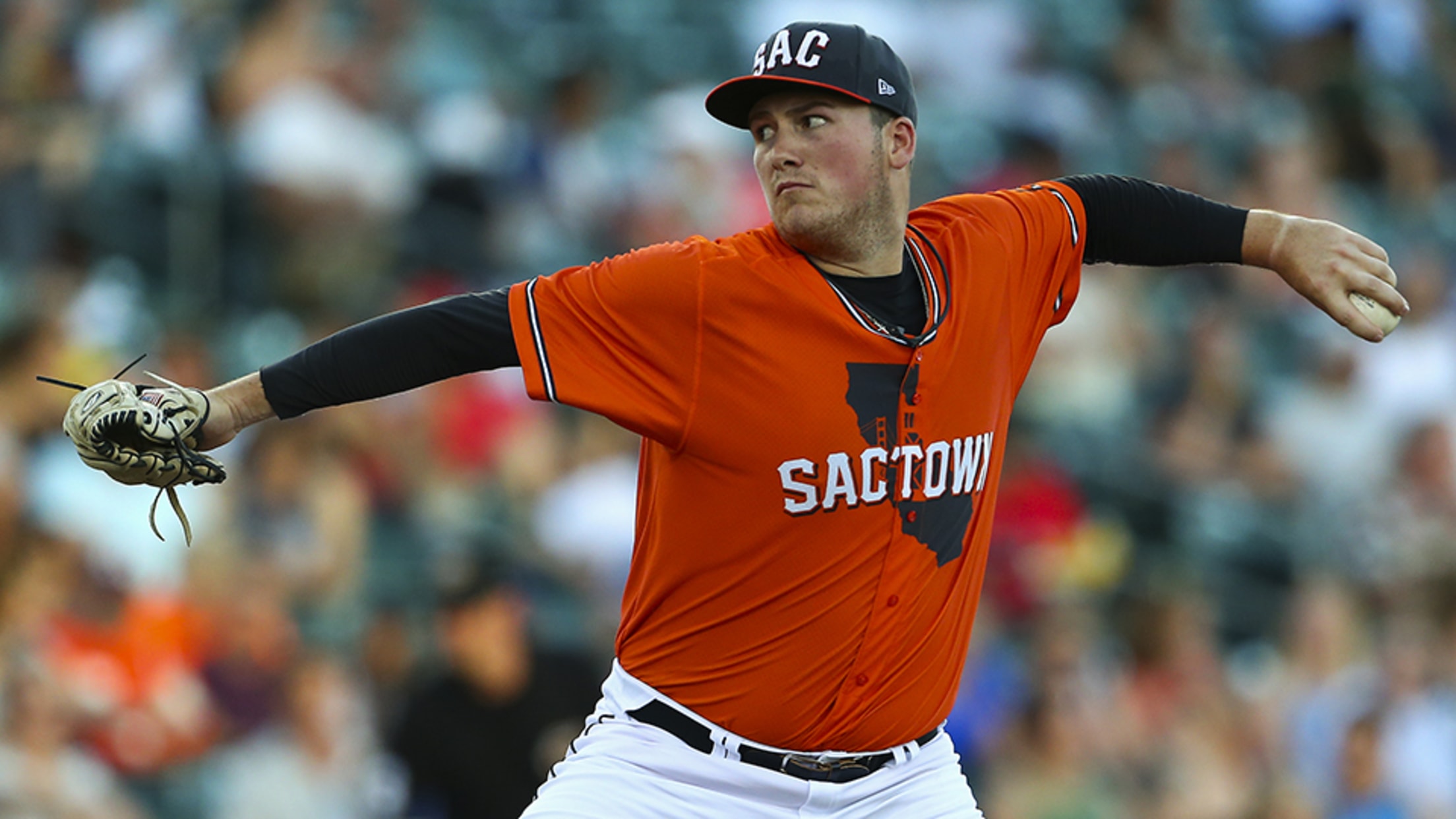 El Paso, TX - The Sacramento River Cats (57-73) were within one run of the El Paso Chihuahuas (65-66) heading into the eighth inning, but their chances slipped away late as they fell 6-1.
Heathcott drives in two in Raley Field debut, lifts River Cats to victory
Sacramento completes comeback to beat Salt Lake Bees 5-3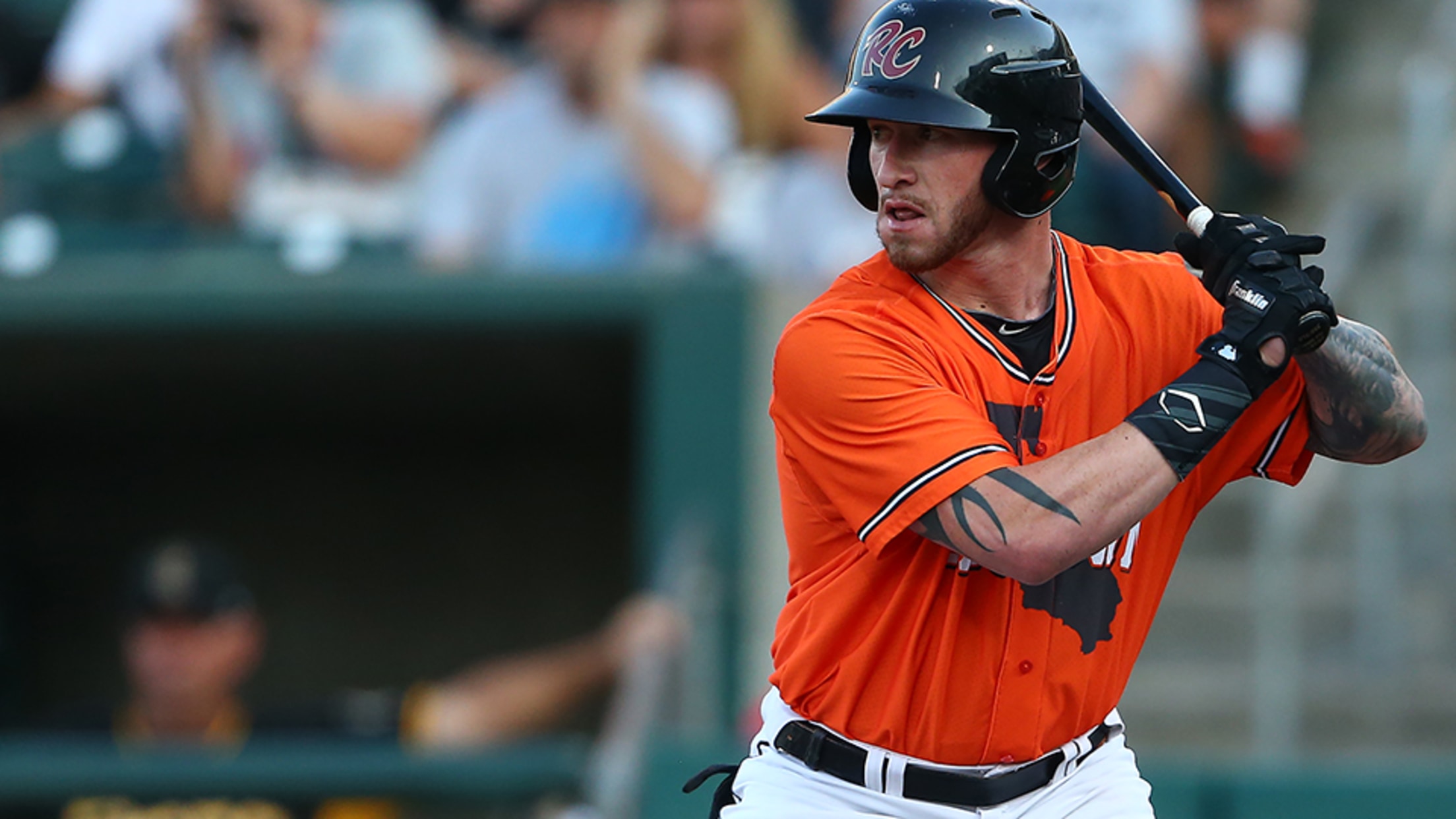 The Sacramento River Cats (50-68) found themselves trailing the Salt Lake Bees (59-60) late Friday night at Raley Field, but rallied in the seventh inning for the come-from-behind, 5-3 victory.
Shaw homers, extends hit streak but River Cats fall
Sacramento can't keep pace with Cubs in 7-3 defeat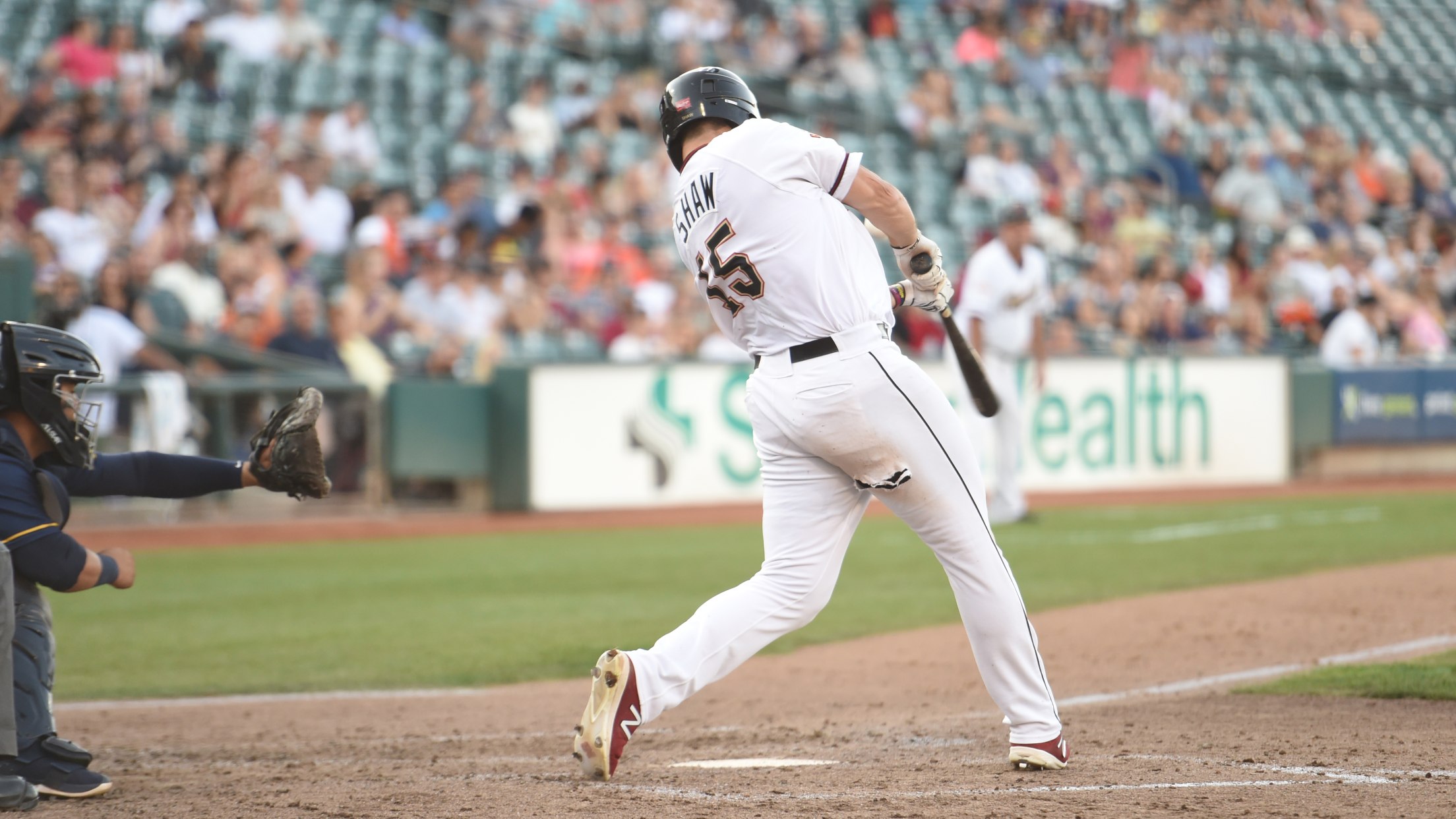 Des Moines, IA - The Sacramento River Cats (49-67) fell for a second straight game to the Iowa Cubs (55-59) in Wednesday's matinee by a final score of 7-3.
River Cats rally late but fall 4-3 to Rainiers
Sacramento leaves bases loaded in ninth, is swept by Tacoma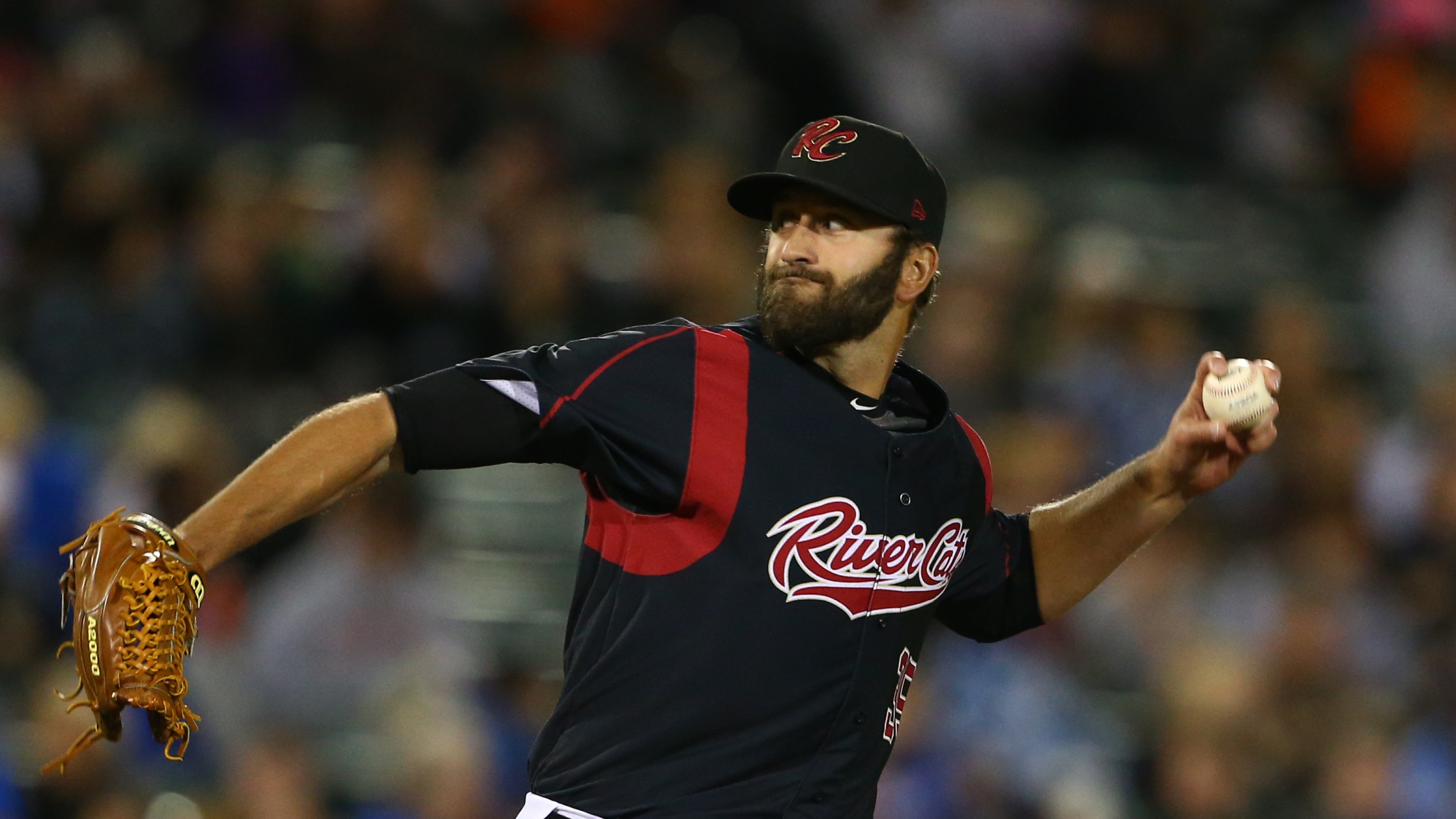 Tacoma, WA - The Sacramento River Cats (40-61) loaded the bases with one out in the ninth inning against the Tacoma Rainiers (52-50) Monday afternoon, but went down swinging for their final two outs in their 4-3 loss. 
What can Brown do for you? Trevor delivers in 12th
Trevor Brown delivers walk-off hit in only at bat as River Cats defeat El Paso 7-6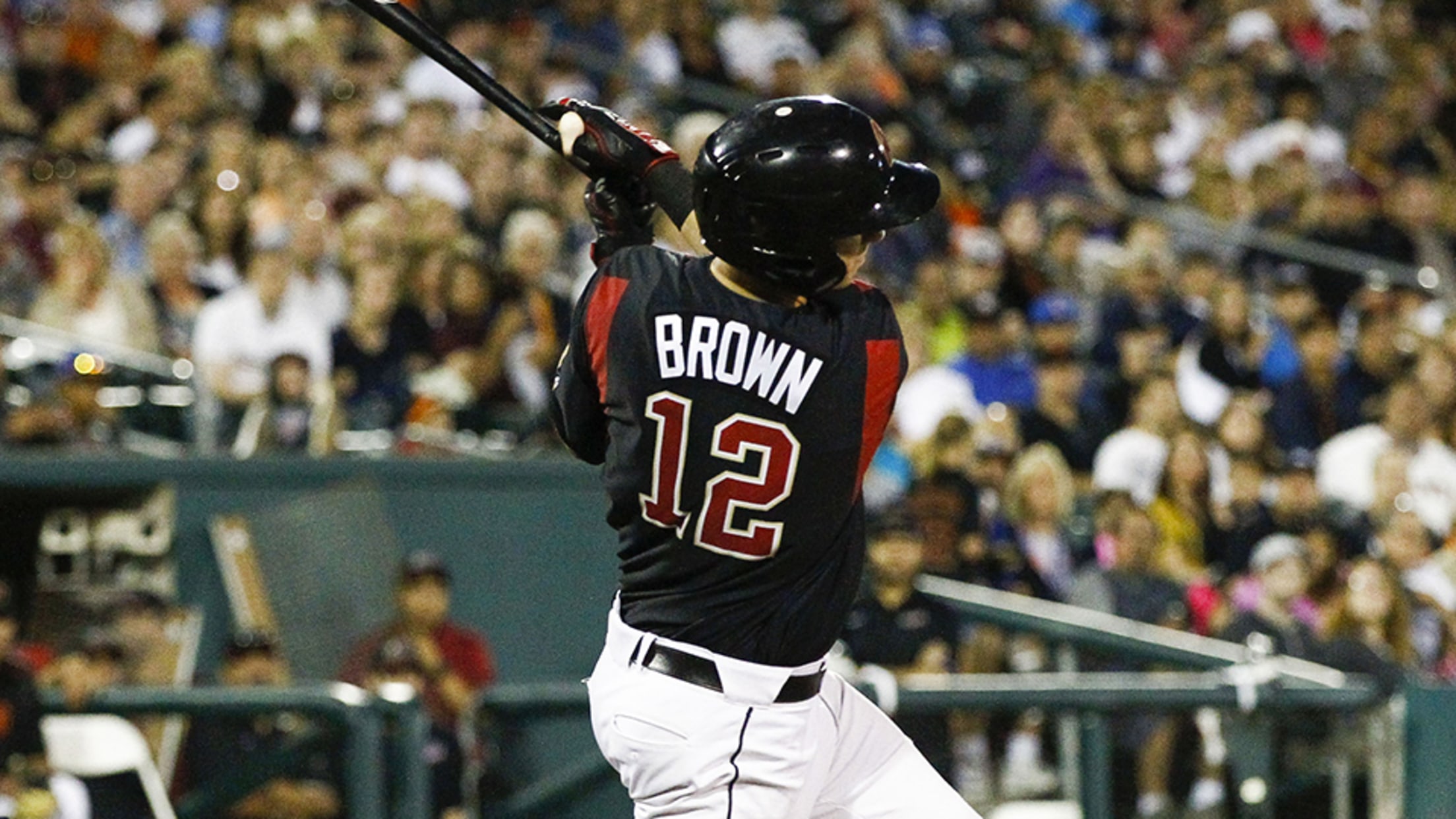 It took 12 innings Tuesday night at Raley Field, but thanks to a strong bullpen showing and a walk-off RBI single from Trevor Brown, the Sacramento River Cats (39-56) beat the El Paso Chihuahuas (48-48) 7-6.
River Cats call Aces bluff in 4-3 walk-off
Sacramento exacts revenge, salvage series split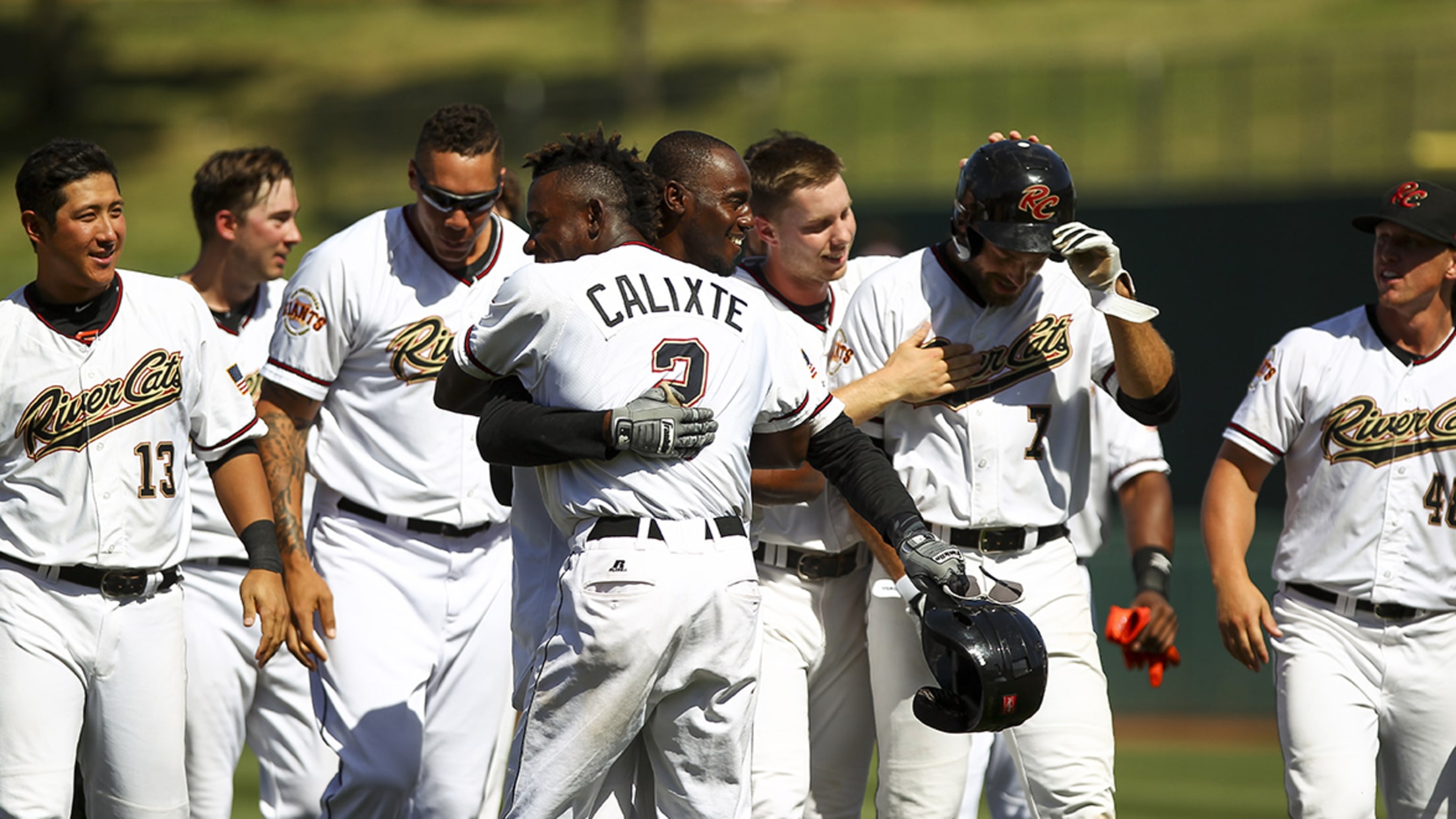 West Sacramento, CA - It took 11 innings Tuesday afternoon at Raley Field but the Sacramento River Cats (12-20) came away with a 4-3 win over the Reno Aces (20-13), splitting their four-game set.  
'Cats comeback: River Cats rally against Tacoma 6-5
Sacramento's four-run ninth snaps skid, avoids sweep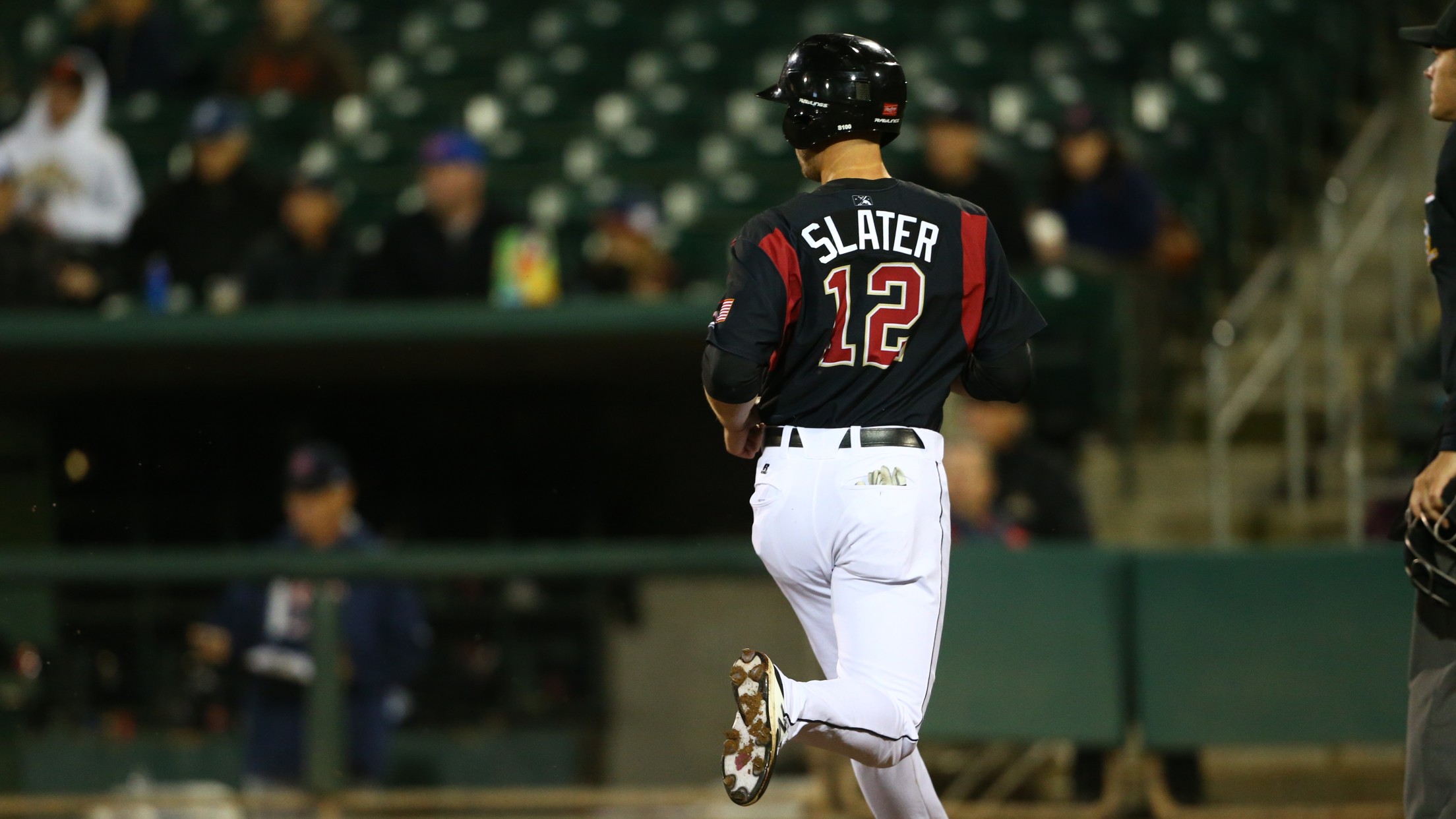 Tacoma, WA - The Sacramento River Cats (8-16) were three outs away from a five-game sweep but thanks to a late comeback, they were able to thwart the Tacoma Rainiers (14-9) 6-5. 
River Cats bats fall silent in 8-2 loss to Bees
Sacramento continues slump against Salt Lake, lose fourth straight