Healthy Frazier feeling thankful, confident
Yankees outfielder reflects on arduous recovery from concussion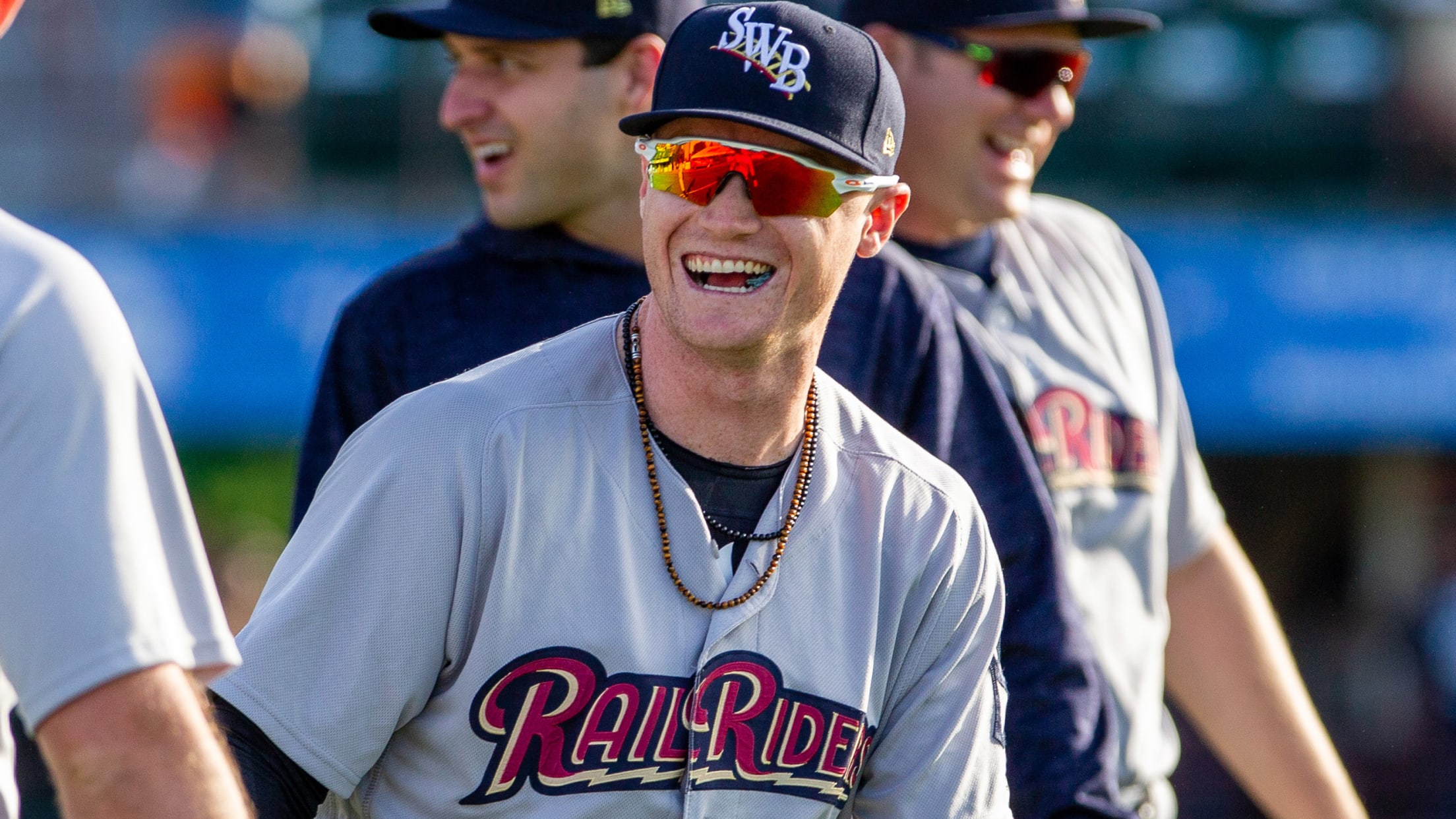 It was an out-of-body experience -- an odd state of euphoria."Like I was moonwalking on a trampoline."Those were the words Clint Frazier used to describe what it felt like after he banged into an outfield wall for the second time in an exhibition game at LECOM Park in Bradenton on
Call-Up Worthy Q&A: Clint Frazier
Yankees outfielder opens up about trade, joining playoff push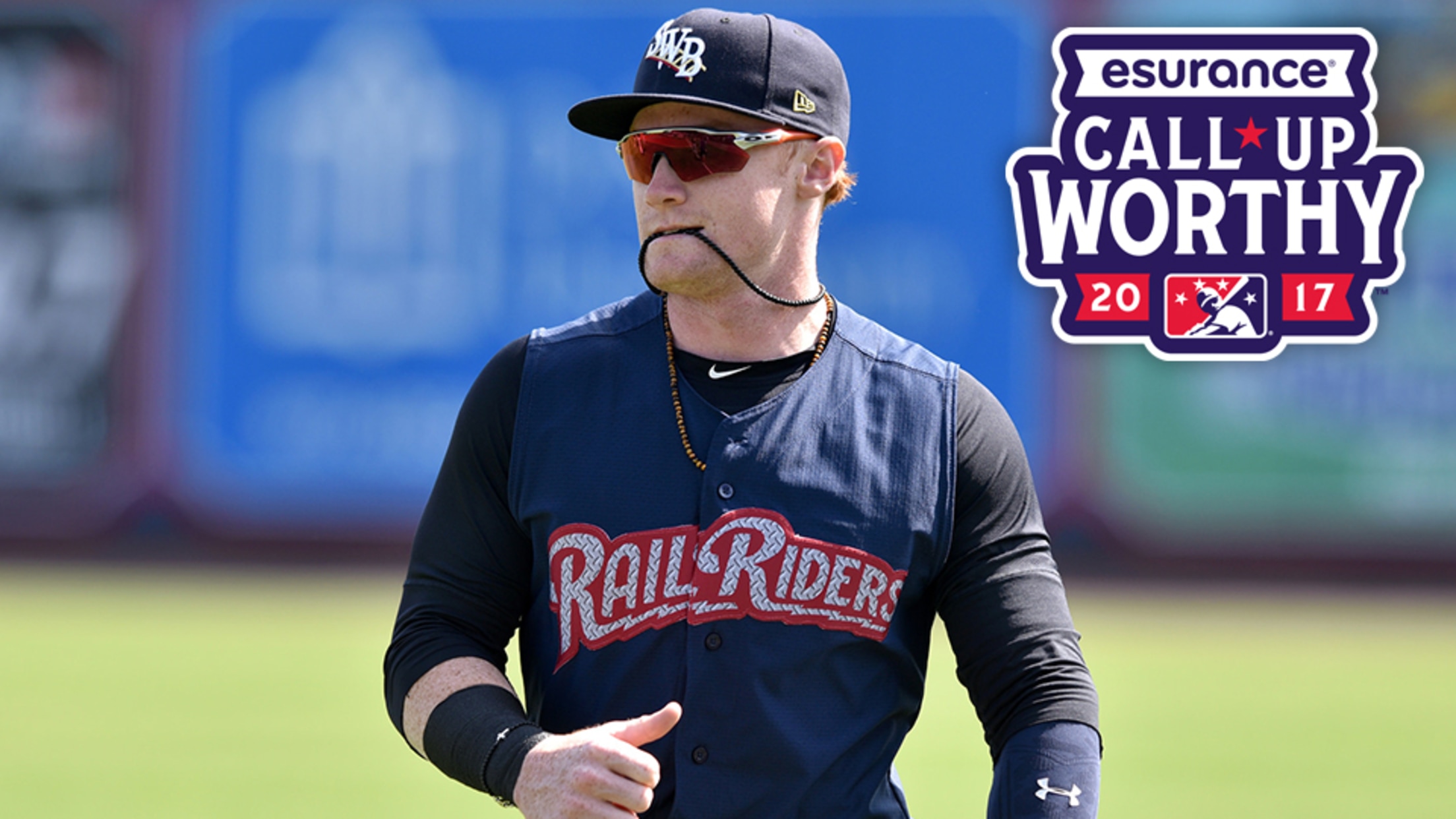 In the second installment of a Q&A series with Esurance #CallUpWorthy 2017 player ambassadors, MiLB.com spoke with New York Yankees outfielder Clint Frazier about joining one of the most storied franchises in sports, being promoted into a playoff race, the atmosphere in the youthful Yankees clubhouse and, of course, his hair.Clint Frazier
Toolshed: A look back at 2016's trade deadline
Checking in on the top prospects who were dealt one year ago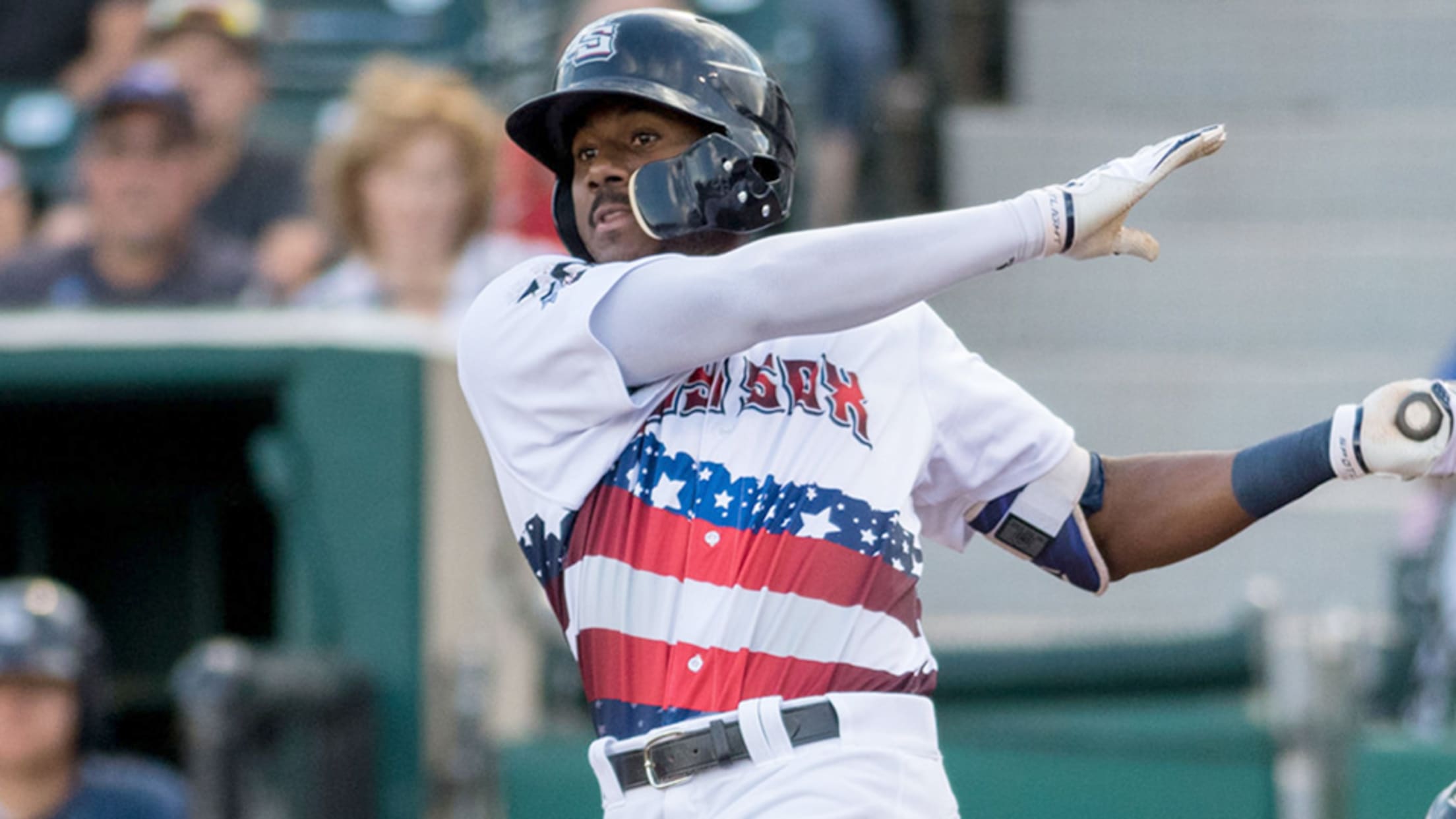 The date is Aug. 1, 2016. The time, a little after 4 p.m. ET. The dust has settled on the 2016 Major League Baseball trade deadline. Numerous prospects, some the most promising in the game, have been moved to new organizations, and questions abound about what lies ahead for them
Yanks call No. 2 prospect Frazier to The Show
Outfielder in big league club lineup for Saturday's game in Houston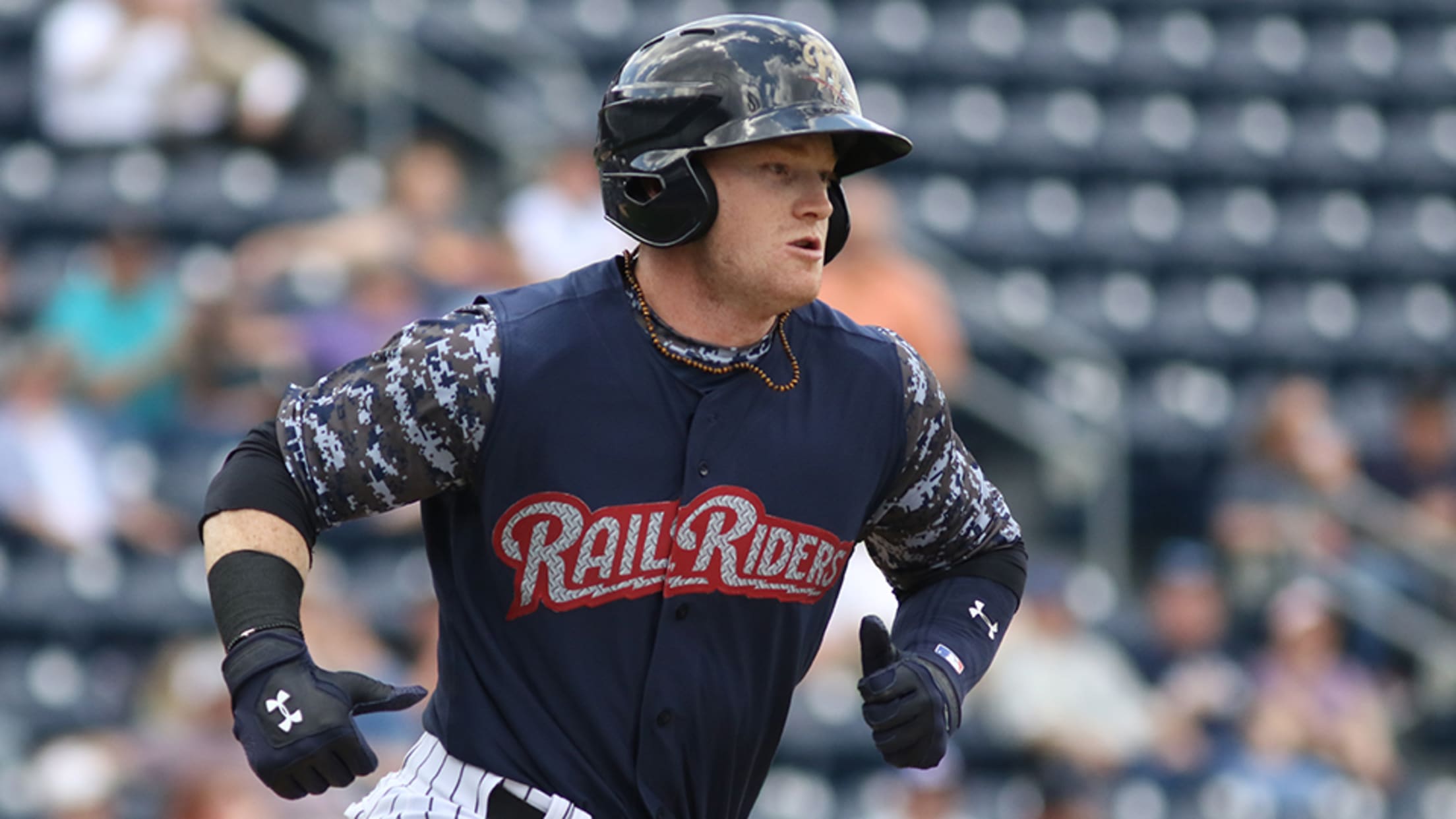 In a week filled with debuts, Clint Frazier is the latest of the Baby Bombers to ride the callup wave to the big leagues.The Yankees brought up their second-ranked prospect on Saturday to make his Major League debut against the Astros in Houston. Frazier, who slotted into the No. 9 slot
Torres, Frazier provide punch for RailRiders
Yankees top two prospects combine for four hits, three RBIs
The best hitting team in the International League put on another show Friday, led by two of its star players.Batting fifth and sixth, top Yankees prospects Gleyber Torres and Clint Frazier combined for four hits, three RBIs and two runs scored in for Triple-A Scranton/Wilkes-Barre's 8-1 win over Buffalo at Coca-Cola
IL notes: Frazier no longer dwelling on trade
Yankees No. 2 prospect showing improvement with RailRiders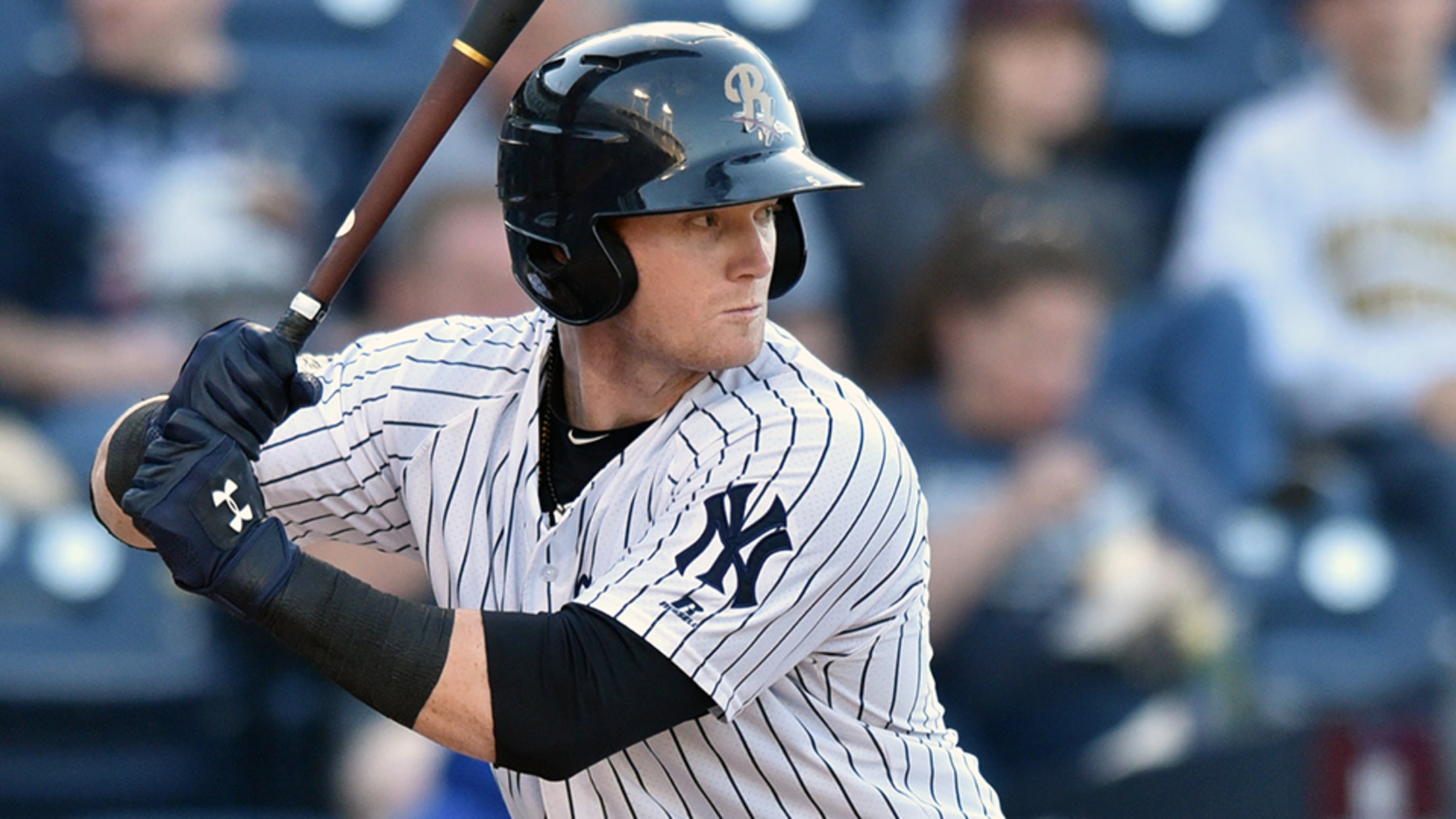 While some Yankees fans may get caught up in the comparisons, Scranton/Wilkes-Barre outfielder Clint Frazier does not scan Indians box scores to see how Andrew Miller is doing."I haven't thought about how Andrew Miller has pitched this year," Frazier said. "I'm sure he's handling business like he always has, and
Frazier goes yard twice for RailRiders
Yankees No. 2 prospect records first multi-homer game since '15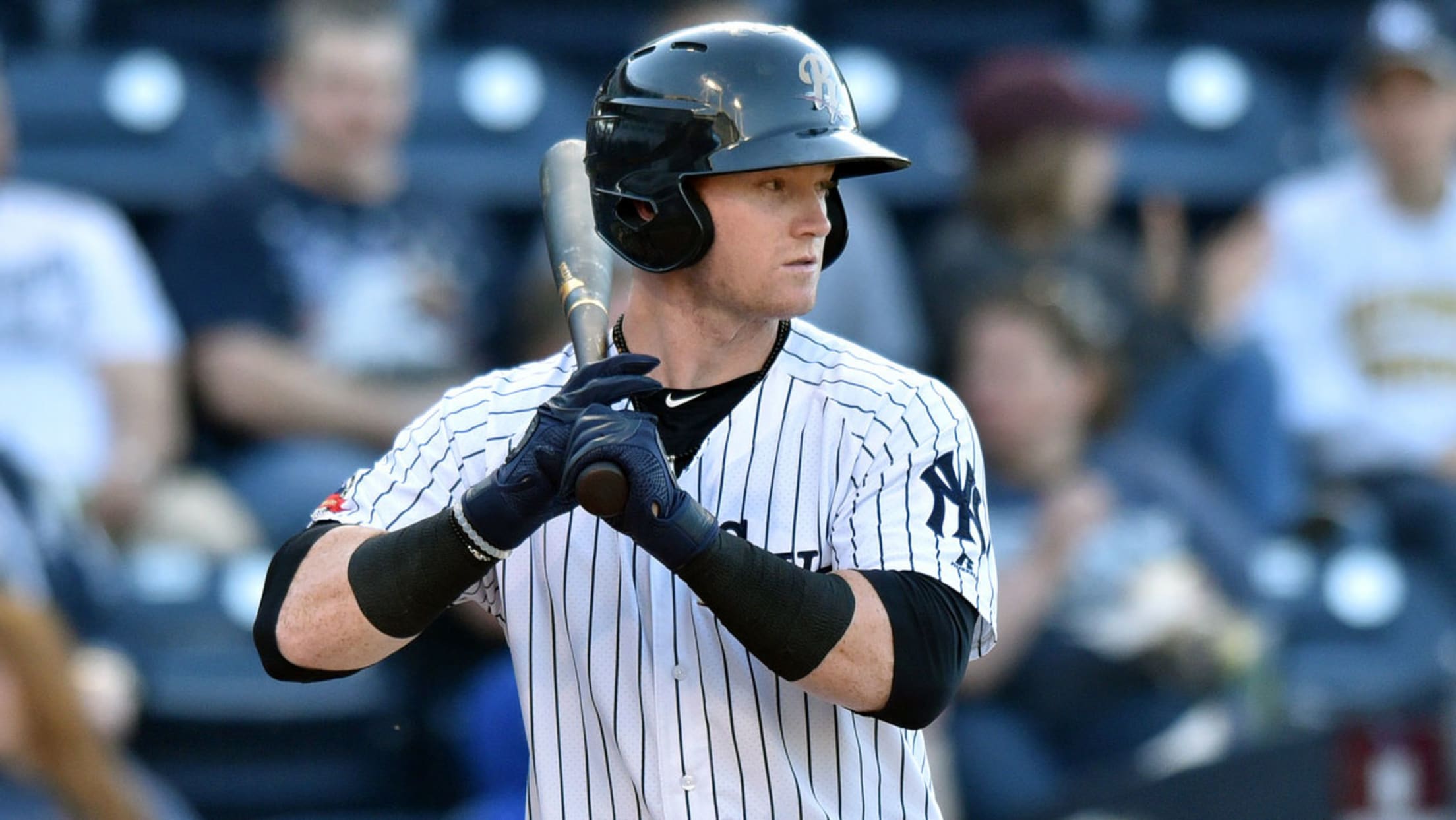 Clint Frazier will the be the first to admit he wasn't satisfied with his performance in April, but nights like Friday help him feel much better about how his season is shaping up."I think for me, it's just being greedy with my hits right now," he said. "I'm trying to
Old faces bringing out the best in Frazier
Yankees' No. 2 prospect homers in third consecutive game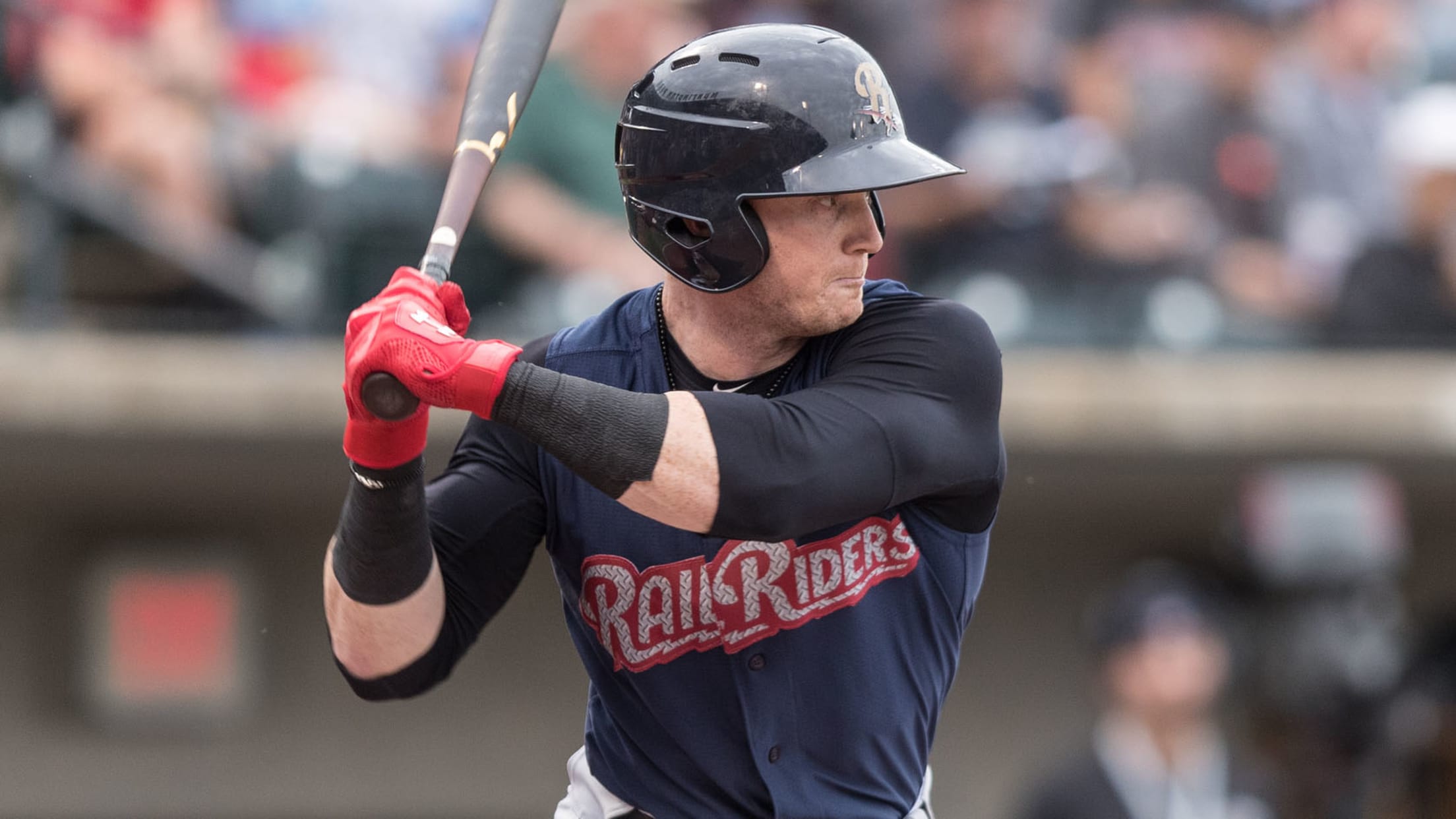 Long before Clint Frazier became one of the poster boys for the Yankees revitalized farm system, he filled a similar role in the Indians organization.Seeing some familiar faces the past few days drew out a new version of him."We spent the last few games in Columbus, so I got a
Prospect Roundup: Games of May 24
Soroka sets career high in K's; Frazier adds more extra-base hits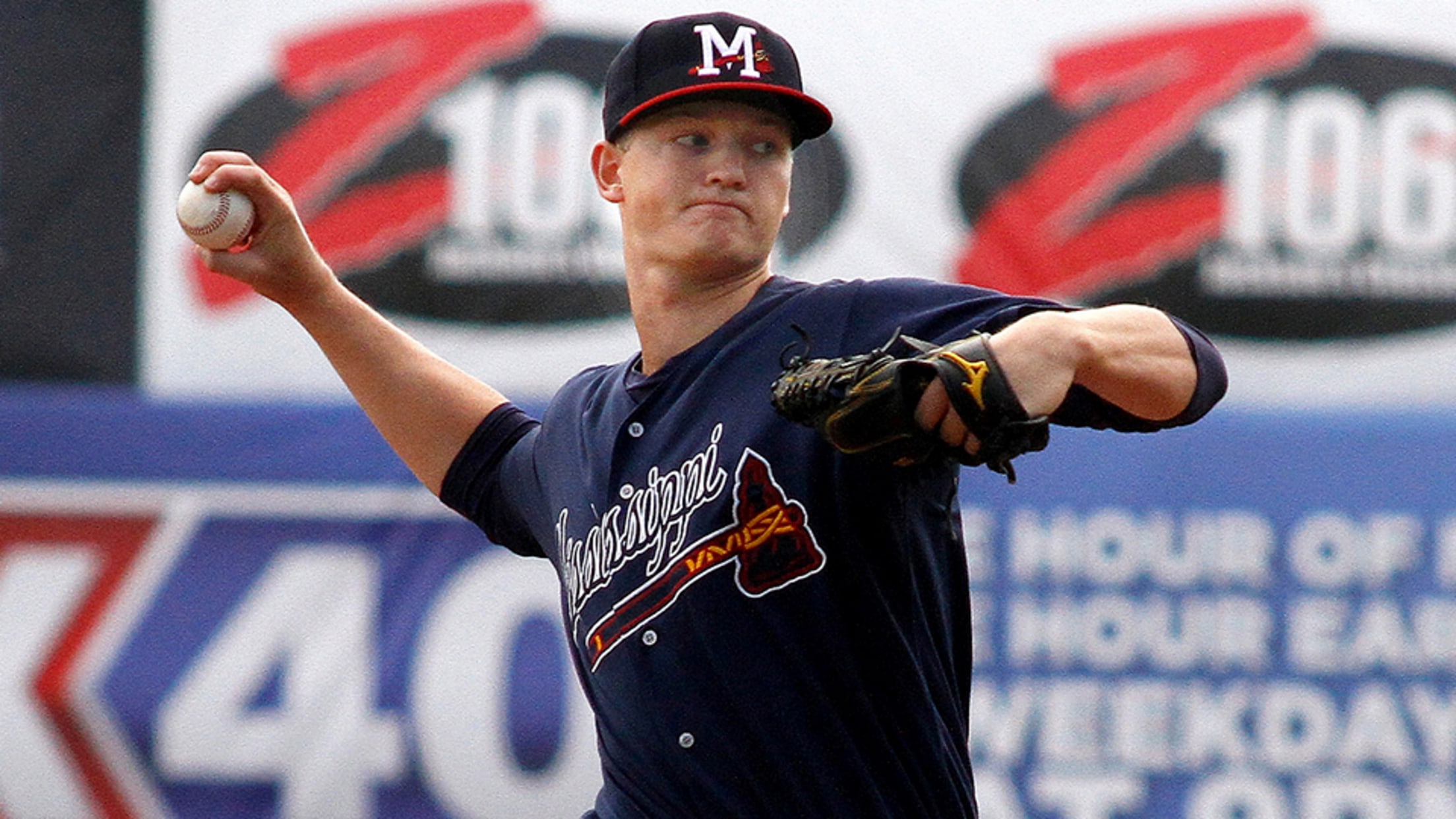 Yankees OF Clint Frazier, Triple-A Scranton/Wilkes-Barre: 2-for-5, HR, 2B, RBI, R, CS -- The Yankees' No. 2 prospect hit his eighth homer of the season in the first inning and added his International League-leading 15th double in the third of the RailRiders' 5-0 win at Columbus. With 23 extra-base hits, Frazier
Travis goes 5-for-6, but Frazier, 'Riders laugh last
No. 4 Red Sox prospect's career day not enough to top walk-off hit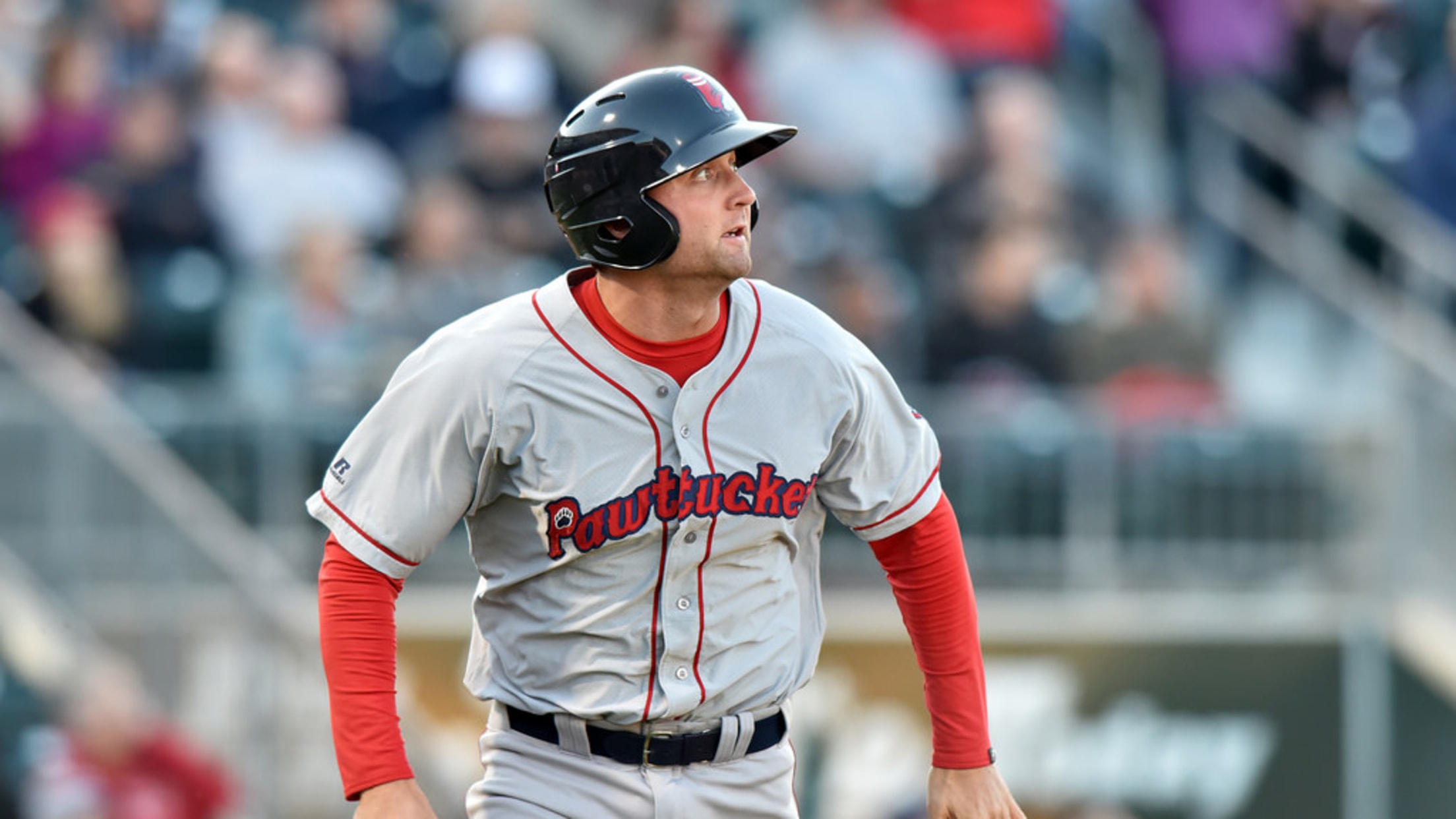 When the Red Sox and Yankees collide, you can expect fireworks -- even in the Minors.Boston's top first base prospect, Sam Travis, collected a career-high five hits before Yankees No. 2 prospect Clint Frazier hit a walk-off RBI double in the 11th inning as Scranton/Wilkes-Barre overcame a game-tying grand slam
RailRiders' Frazier shows power, patience
Yankees No. 2 prospect homers, doubles, works two walks in rout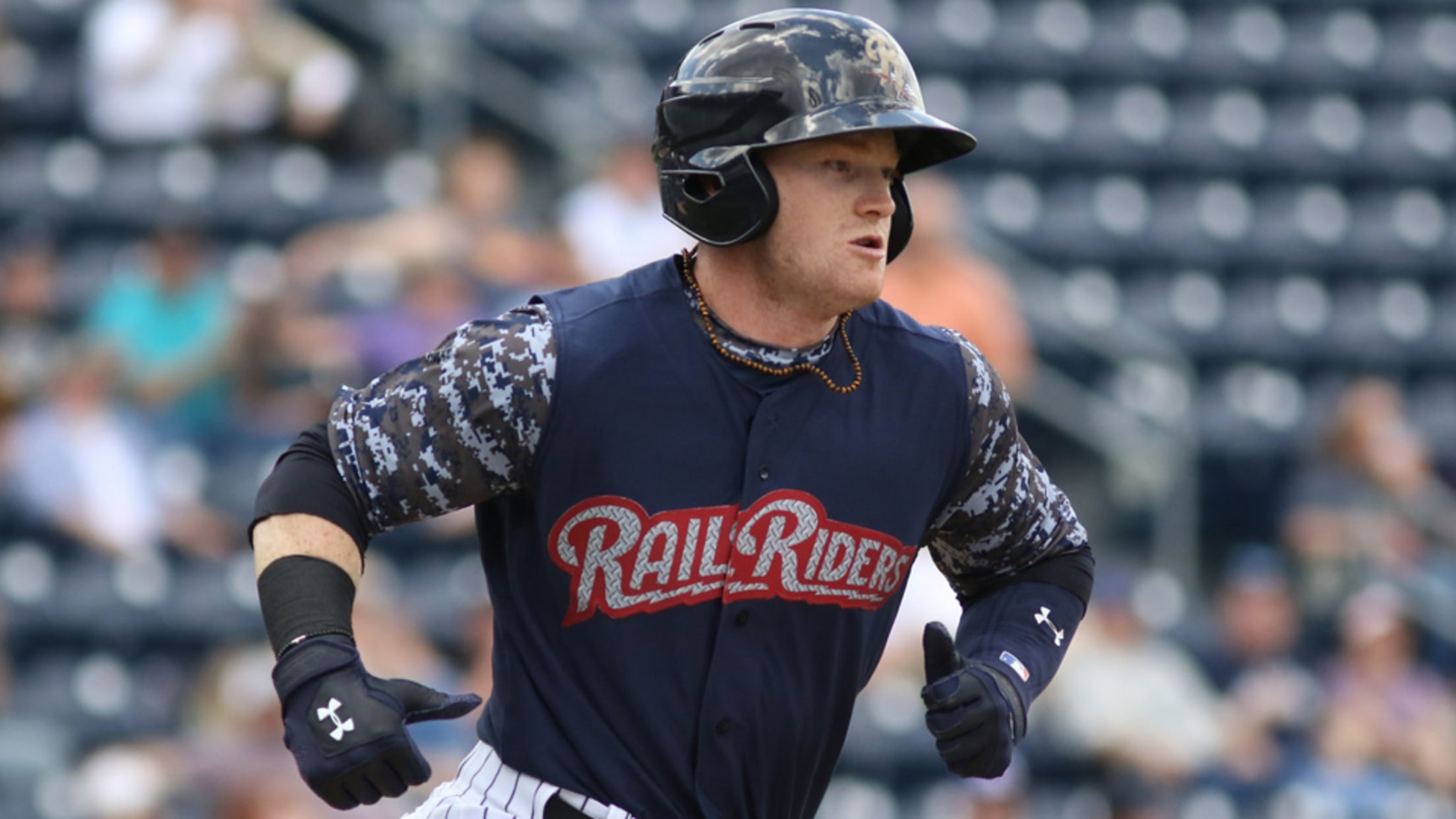 Last month, Clint Frazier tweeted "live humble, swing big." On Wednesday, that's pretty much what he did.The Yankees' No. 2 prospect ripped a solo homer and an RBI double and worked a pair of walks to help Triple-A Scranton/Wilkes-Barre roll to a 13-0 thumping of Lehigh Valley at Coca-Cola Park.
Frazier busts out, goes deep for RailRiders
Yankees No. 2 prospect reaches three times, steals a base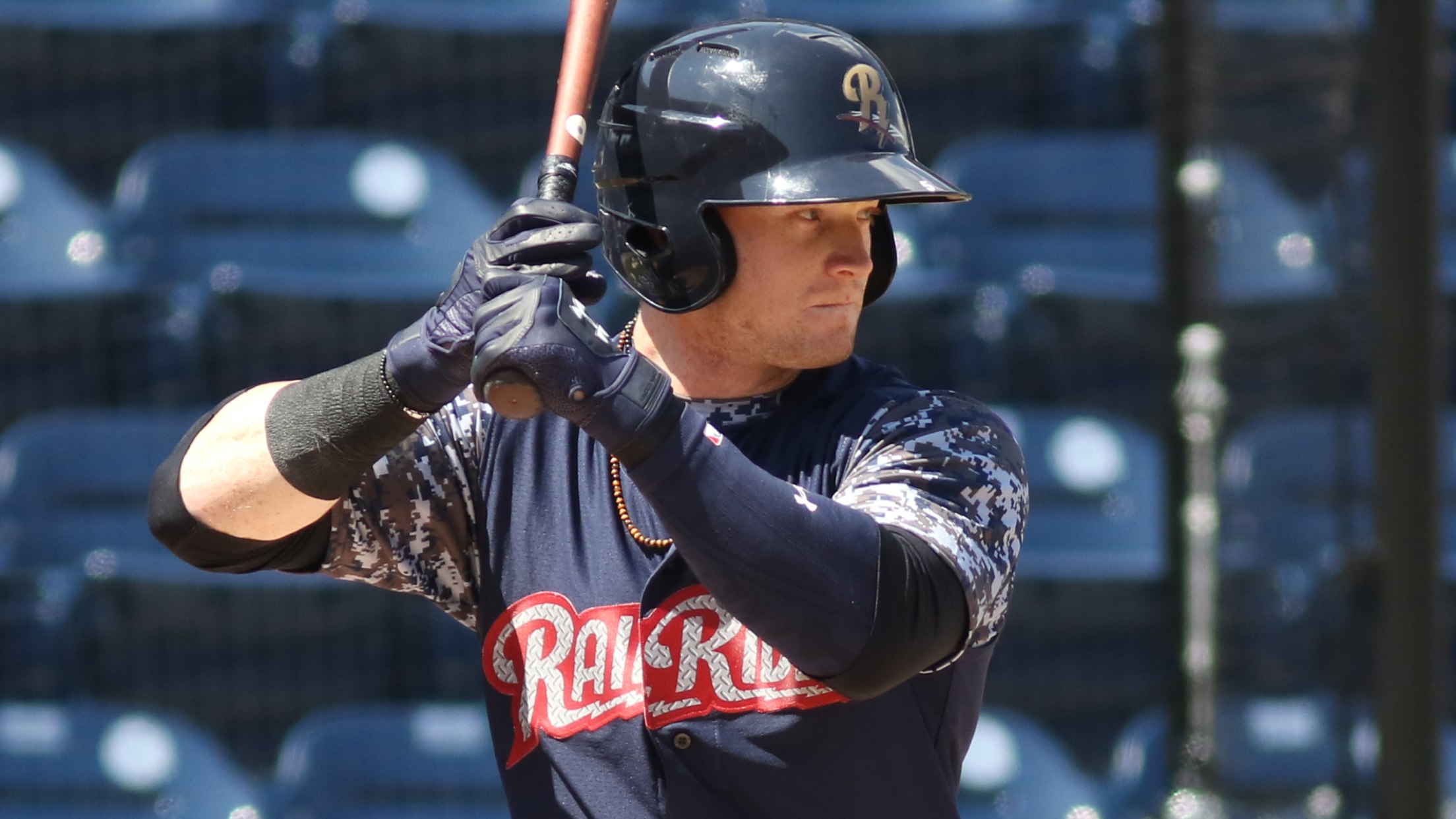 Clint Frazier found the key to reversing his early-season struggles at the plate: get greedy.The Yankees' No. 2 prospect belted his second homer in five games, singled and stole a base on Saturday to provide the difference in Triple-A Scranton/Wilkes-Barre's 1-0 blanking of Indianapolis at Victory Field.
Frazier denies requesting Mantle's No. 7
Rumor Yanks' No. 2 prospect asked for retired number was 'false'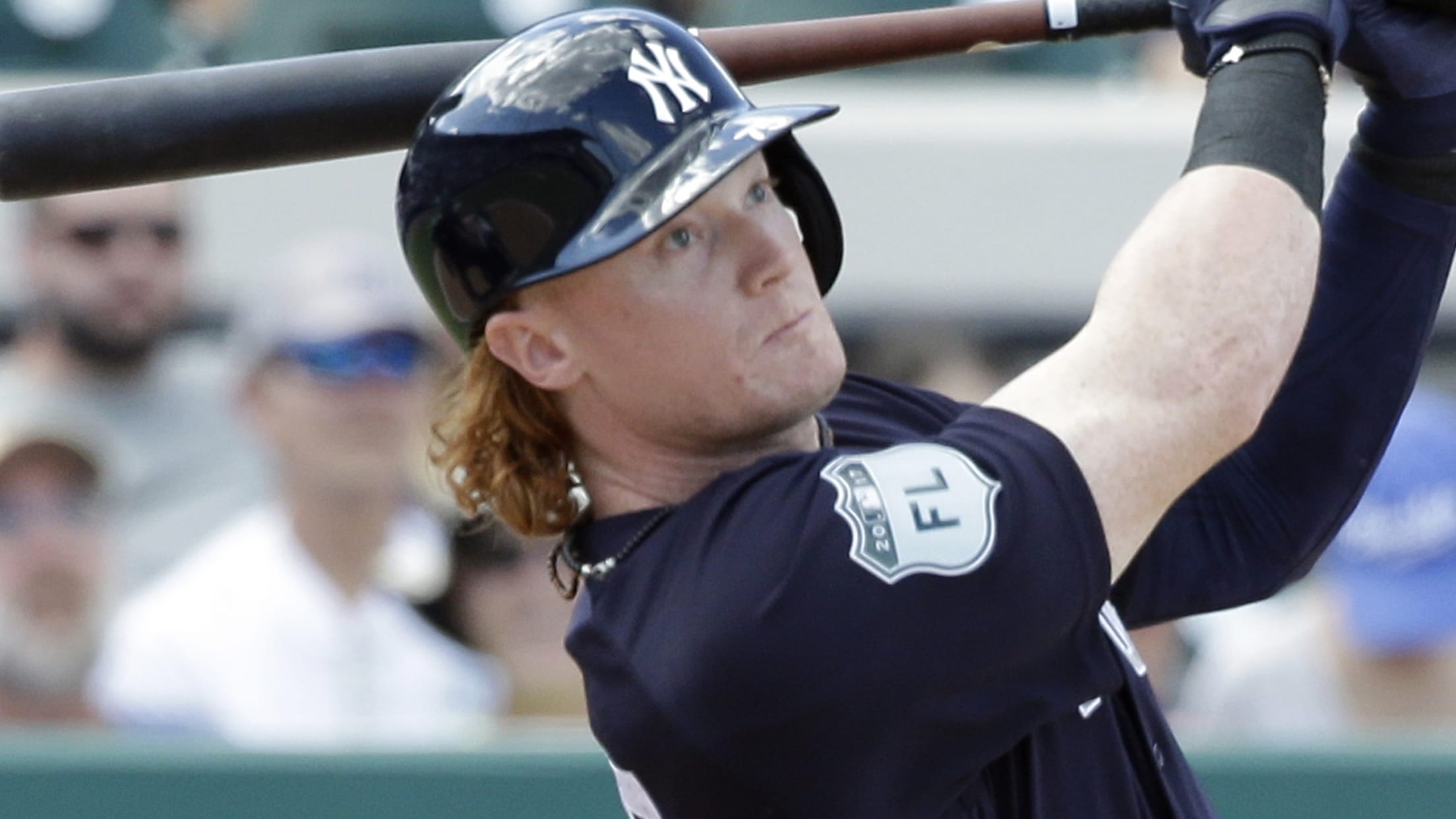 A rumor that Clint Frazier asked for Mickey Mantle's uniform number turned out to be just that.According to the club, the Yankees' No. 2 prospect did not request to wear Mantle's retired No. 7. On WFAN on Wednesday, team radio broadcaster Suzyn Waldman said she heard Frazier had expressed interest in
Yankees Prospect Primer: All eyes on Torres
Frazier, Judge, Kaprielian could all make a run at the Majors in 2017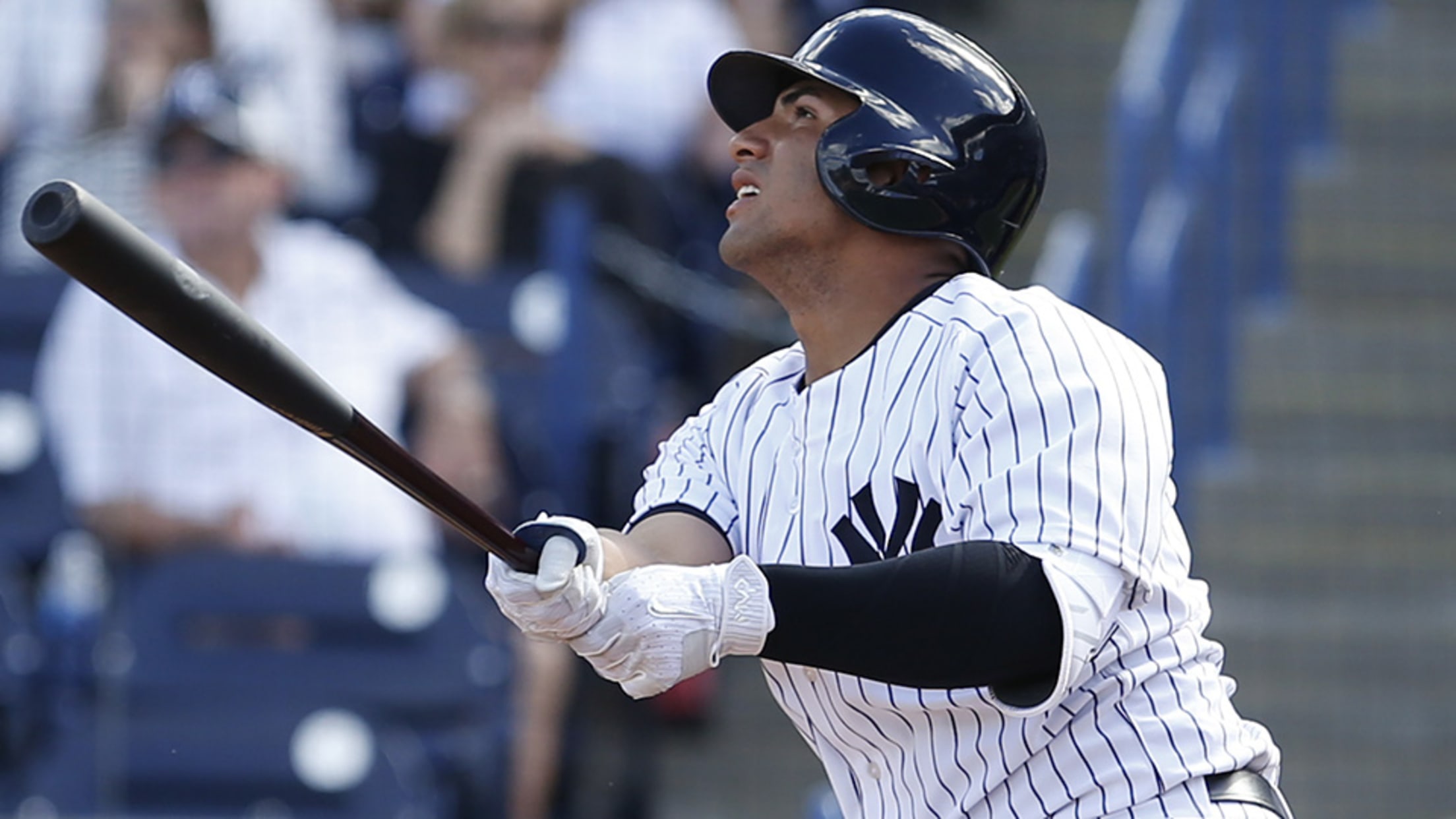 Some players are on the verge of stardom, others are entering a crucial phase of their development and still others are getting their first tastes of full-season ball. With the 2017 season approaching, MiLB.com takes a look at the most intriguing prospects from each MLB organization.Shining star: Gleyber Torres, SS The
Yankees send Frazier to Minor League camp
New York's No. 2 prospect reassigned; Reds option Winker to Triple-A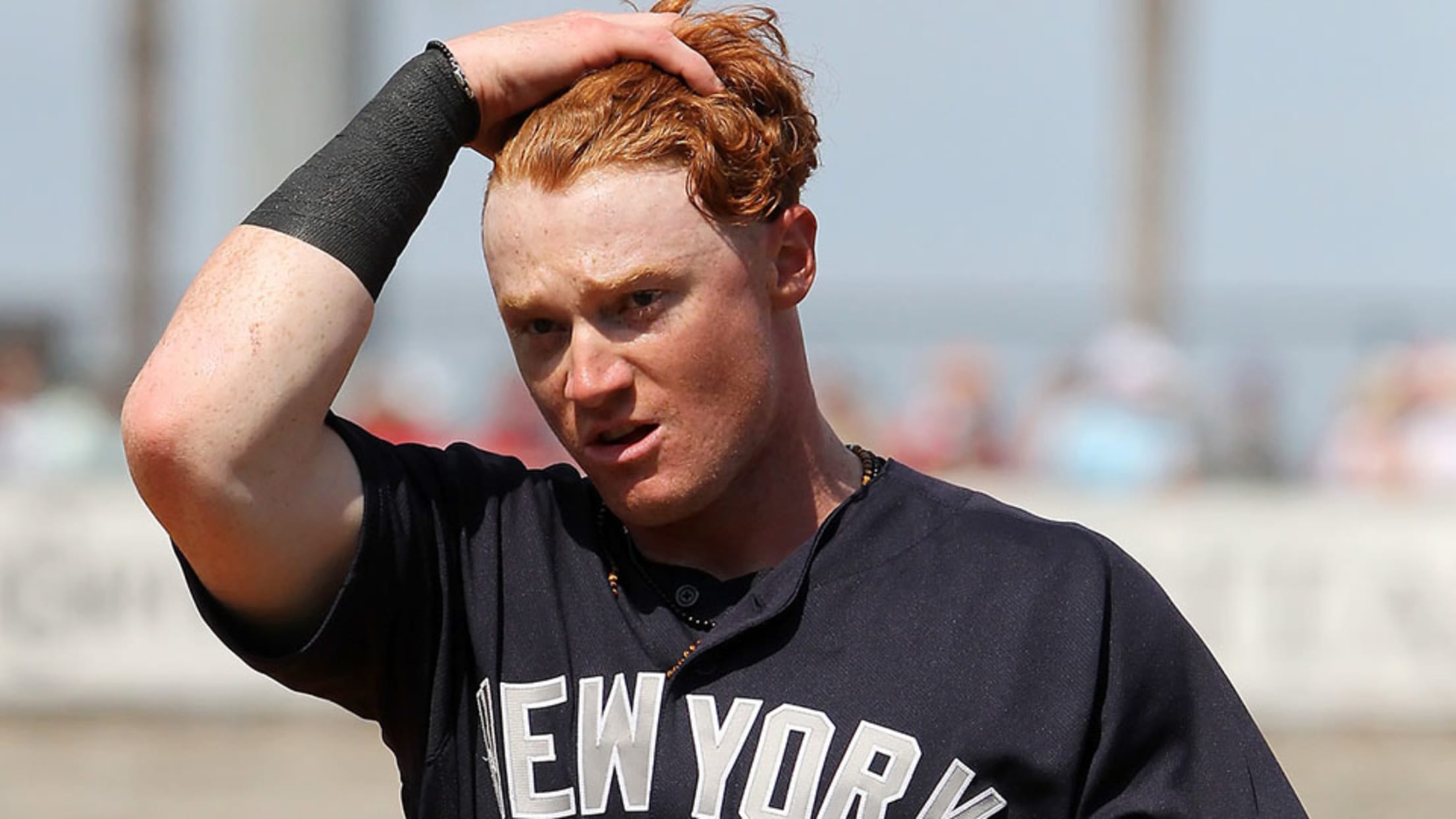 Clint Frazier cut his hair and enjoyed a productive Spring Training, but neither was enough to earn him an Opening Day spot on the Yankees' 25-man roster. Jesse Winker also fell short as the Reds shaved their roster.New York reassigned its second-ranked prospect to Minor League camp Friday, along with No.
Test article: Bonds joins Giants as special advisor
Former slugger will represent club at various community events
Moncada keeps on raking for White Sox
No. 2 overall prospect strokes third homer, plates four on 3-for-5 day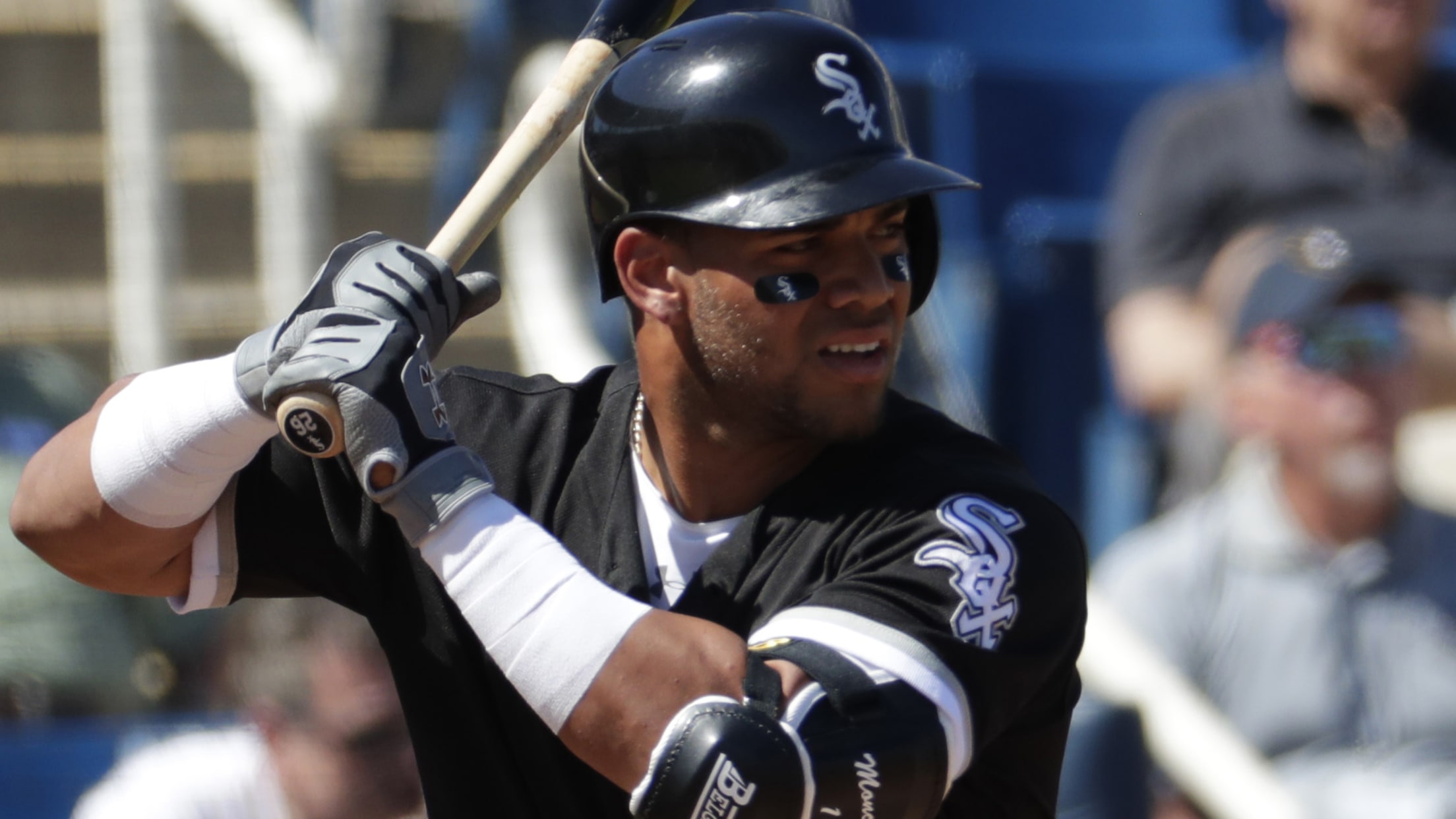 Kaprielian, Frazier lead Yankees past Jays
2015 first-round pick throws pair of hitless innings in comeback win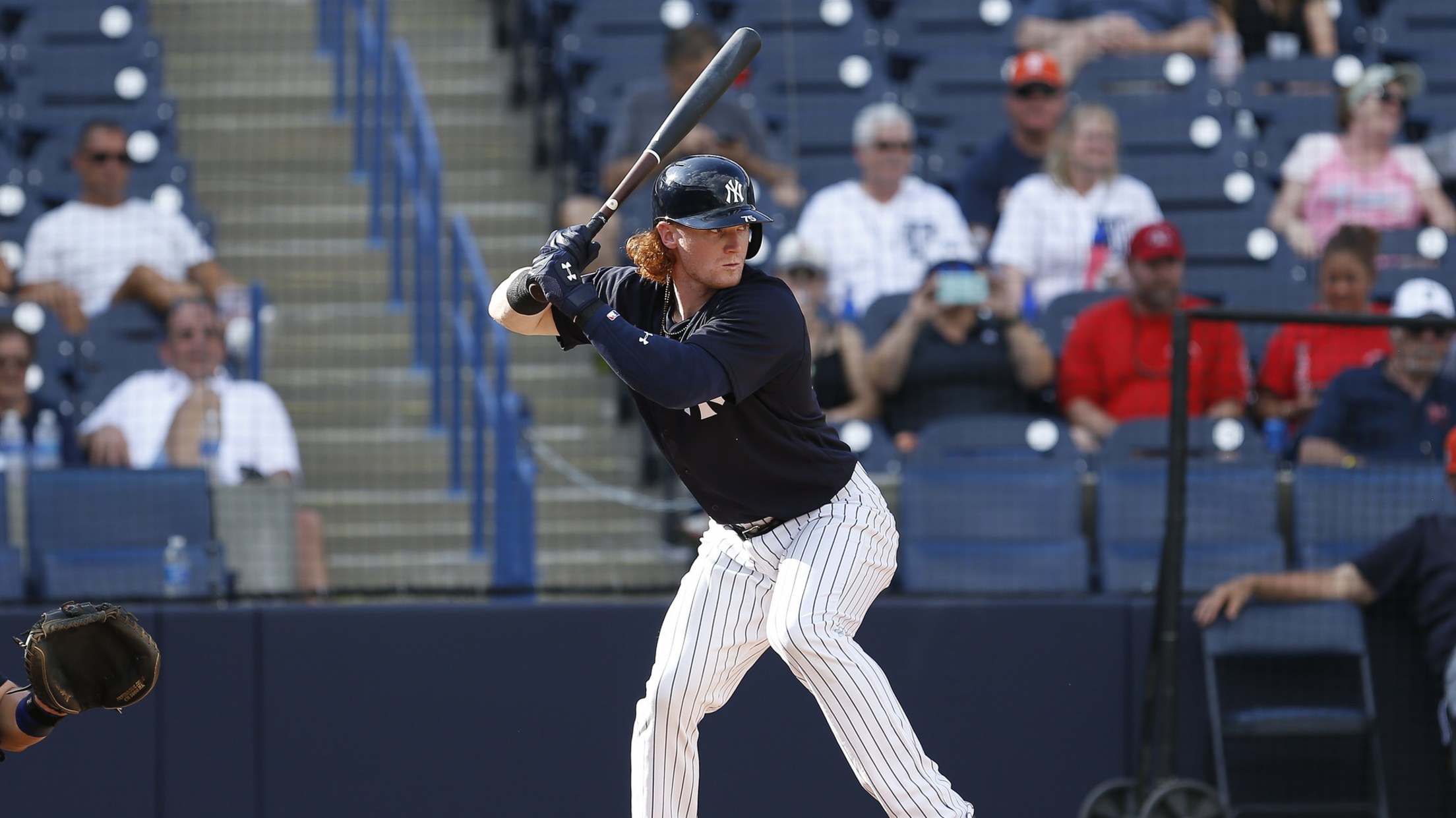 Frazier's locks survive day one of camp
Yankees manager approves of No. 2 prospect's Spring Training hairdo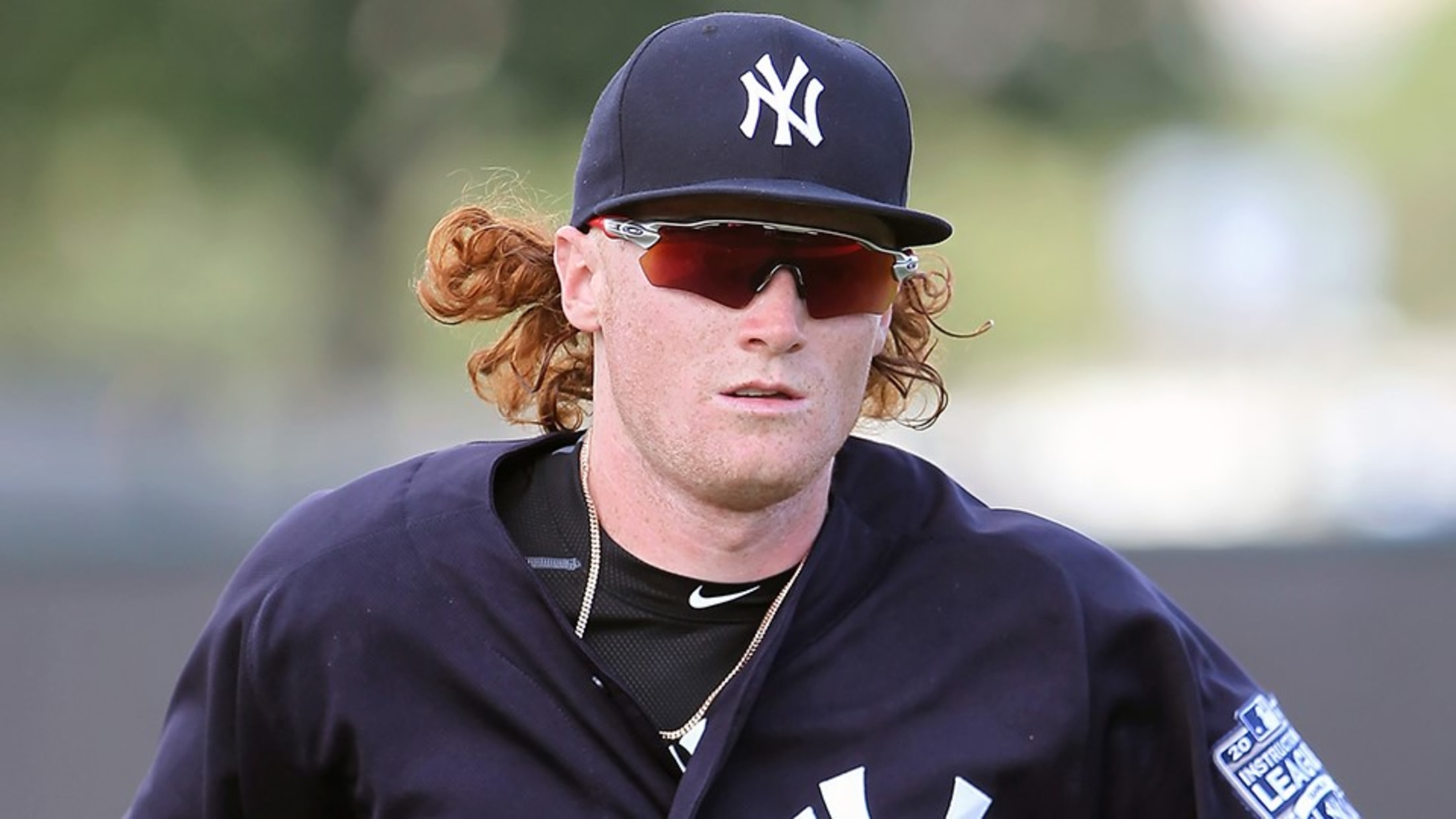 Exhibition games don't start until later this week, but Yankees prospect Clint Frazier already has passed his first real test of Spring Training. During his time in the Indians system, Frazier's flowing red locks became his signature look. When he was traded to the Yankees, he knew that long hair would
Healthy Kaprielian could see Majors in '17
Yankees' Cashman says '15 pick may rise fast after injury-marred year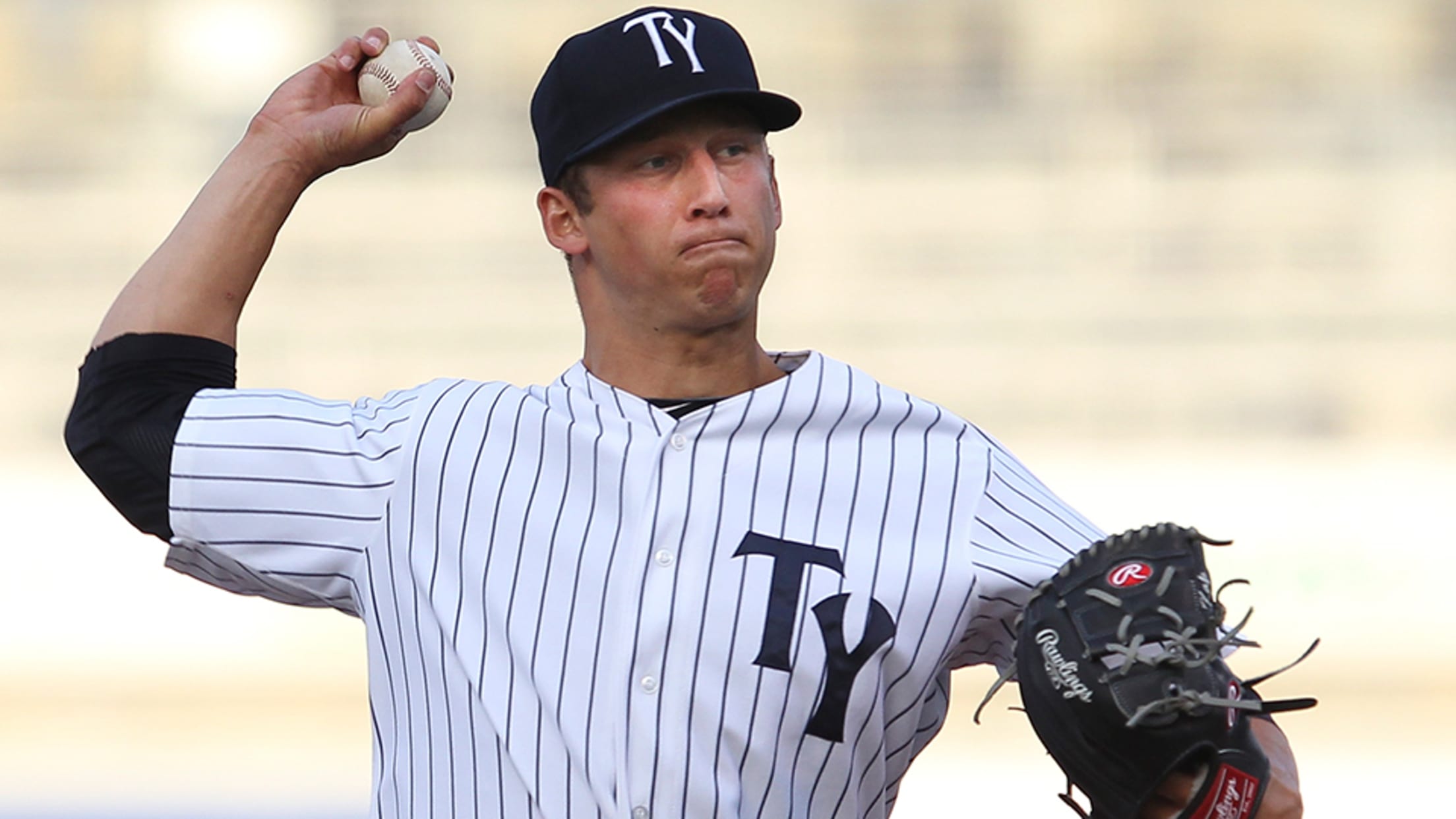 James Kaprielian has made only eight appearances in the Minor Leagues, including three in full-season ball, but the Major Leagues could be within reach this season.In a Friday interview with a New York radio station, Yankees general manager Brian Cashman said Kaprielian, the 16th overall pick in the 2015 Draft,
Top Yankees prospects invited to MLB camp
Torres, Frazier, Kaprielian, Sheffield among Spring Training invitees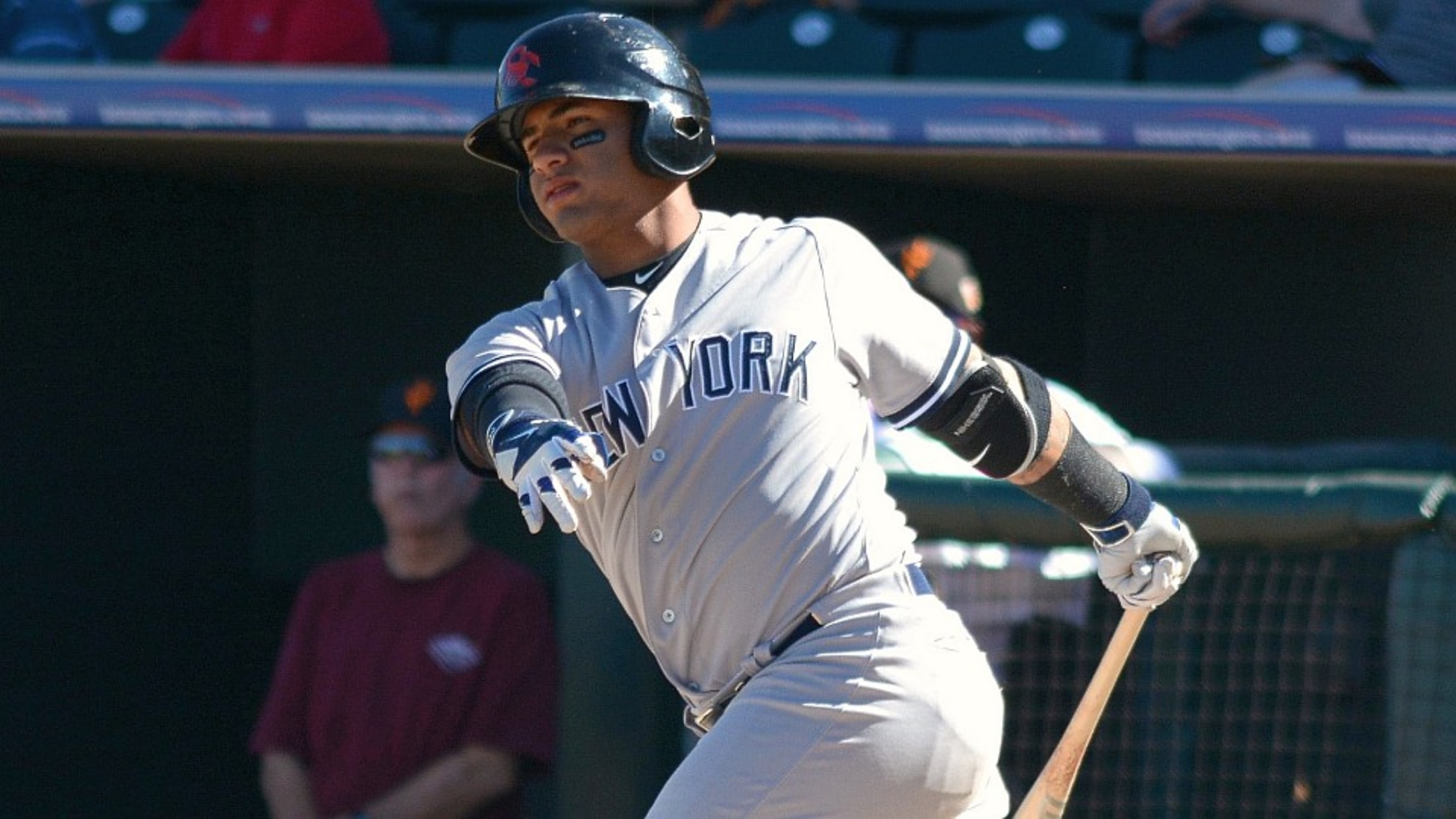 Akron duo, Dahl highlight Eastern All-Stars
Top Indians prospects Zimmer, Frazier selected to play for home fans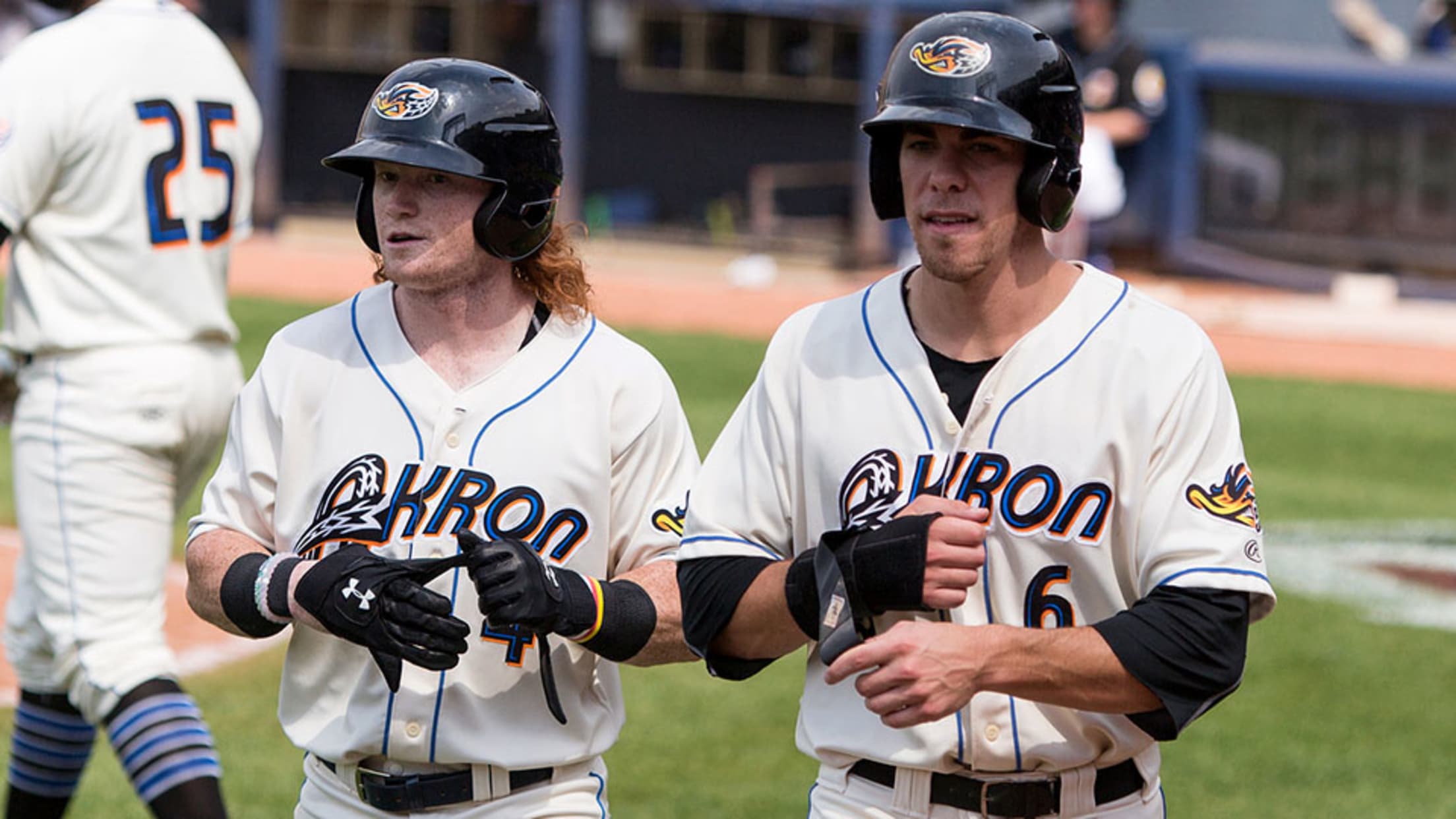 Akron fans have had a chance to see many impressive performances from RubberDucks outfielders Clint Frazier and Bradley Zimmer through the first half of the season. Now they'll get to see the pair honored for their play at this year's Eastern League All-Star Game on July 13 at Akron's Canal