State of the System: Seattle Mariners
Kelenic, Gilbert on cusp of pushing rebuild to another level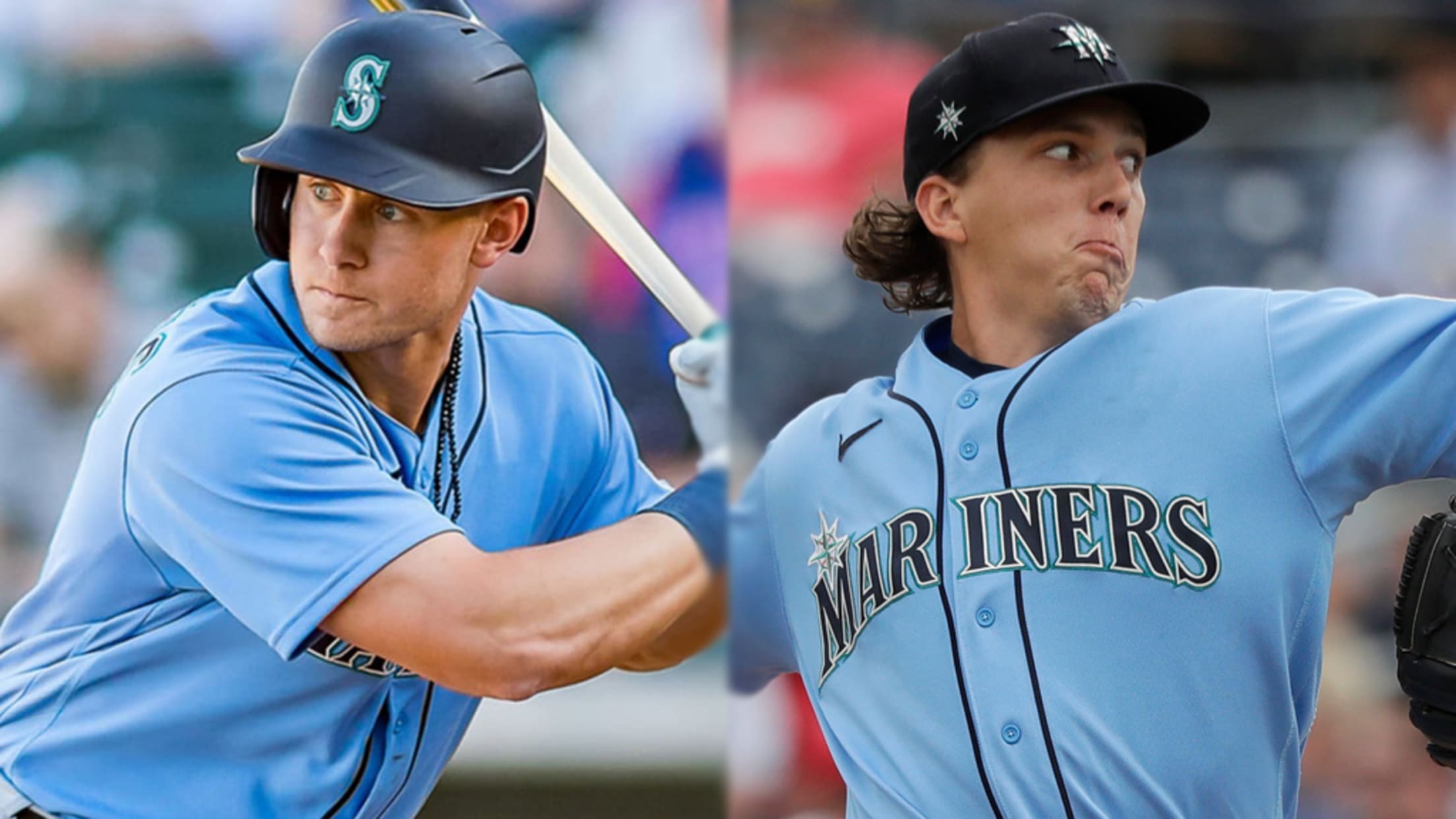 Starting in October and running through the end of the year, MiLB.com's State of the System series will evaluate the strengths and weaknesses of each Major League organization, highlights prospects who've made the biggest strides in 2020 and offers a peek at 2021.
Seattle's Dunn battles to first big league win
Club's No. 8 prospect limits damage to two runs over six innings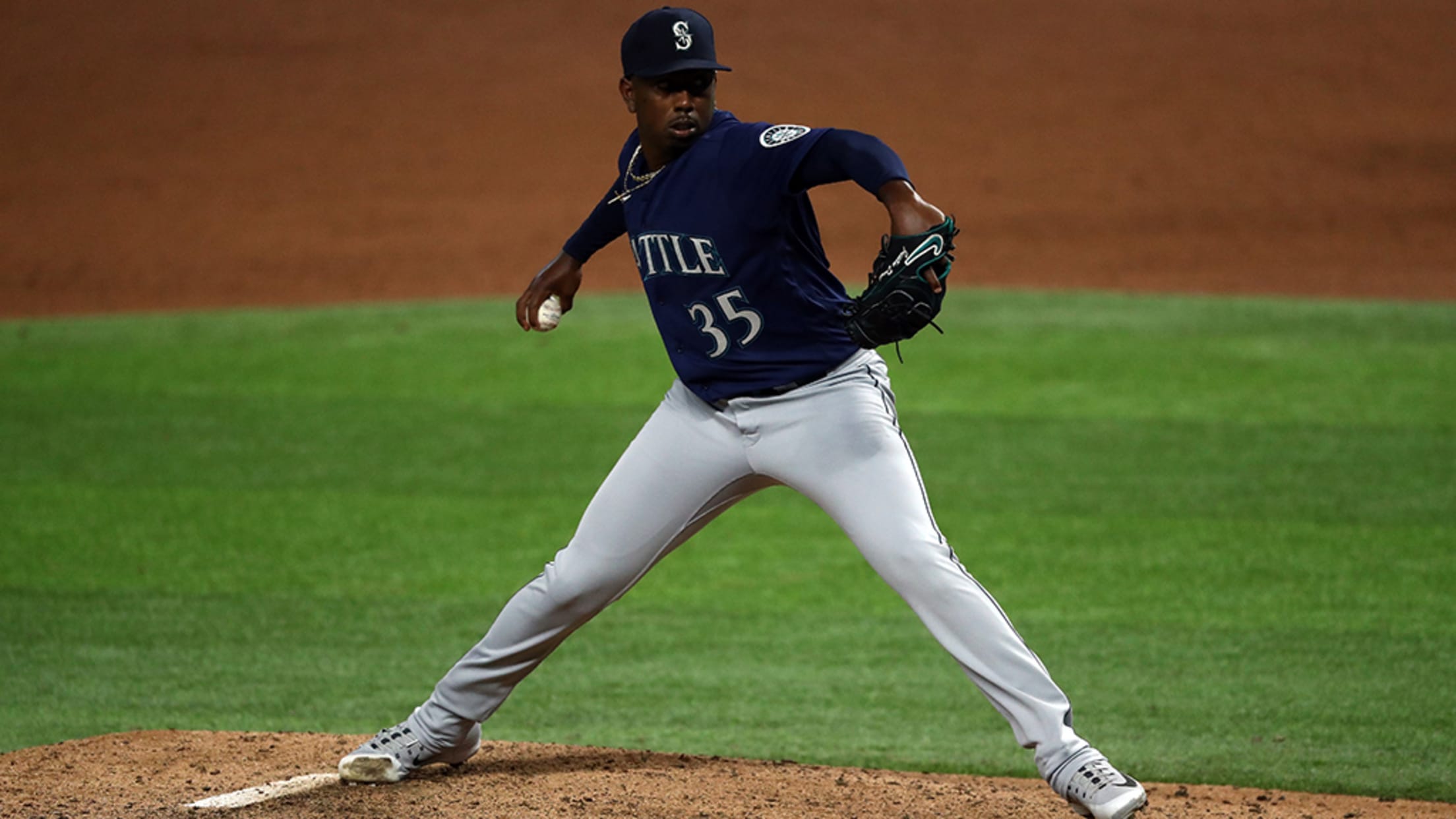 It didn't take long for Justin Dunn to realize he didn't have his best stuff when he took the hill Monday night, but that didn't stop him from grinding out his first Major League victory. The eighth-ranked Mariners prospect battled through six innings -- yielding two runs on seven hits
Prospects in the Mariners' 2020 player pool
Reloaded system has Seattle excited, ready for this year and beyond
As part of the new rules for the 2020 Major League season, each of the 30 organizations will maintain a 60-man player pool for the duration of the campaign. Some members of the player pool will feature on the active Major League roster while others will work out at an
Dunn leads quartet of M's callups
Seattle taps No. 5 prospect, three Arkansas teammates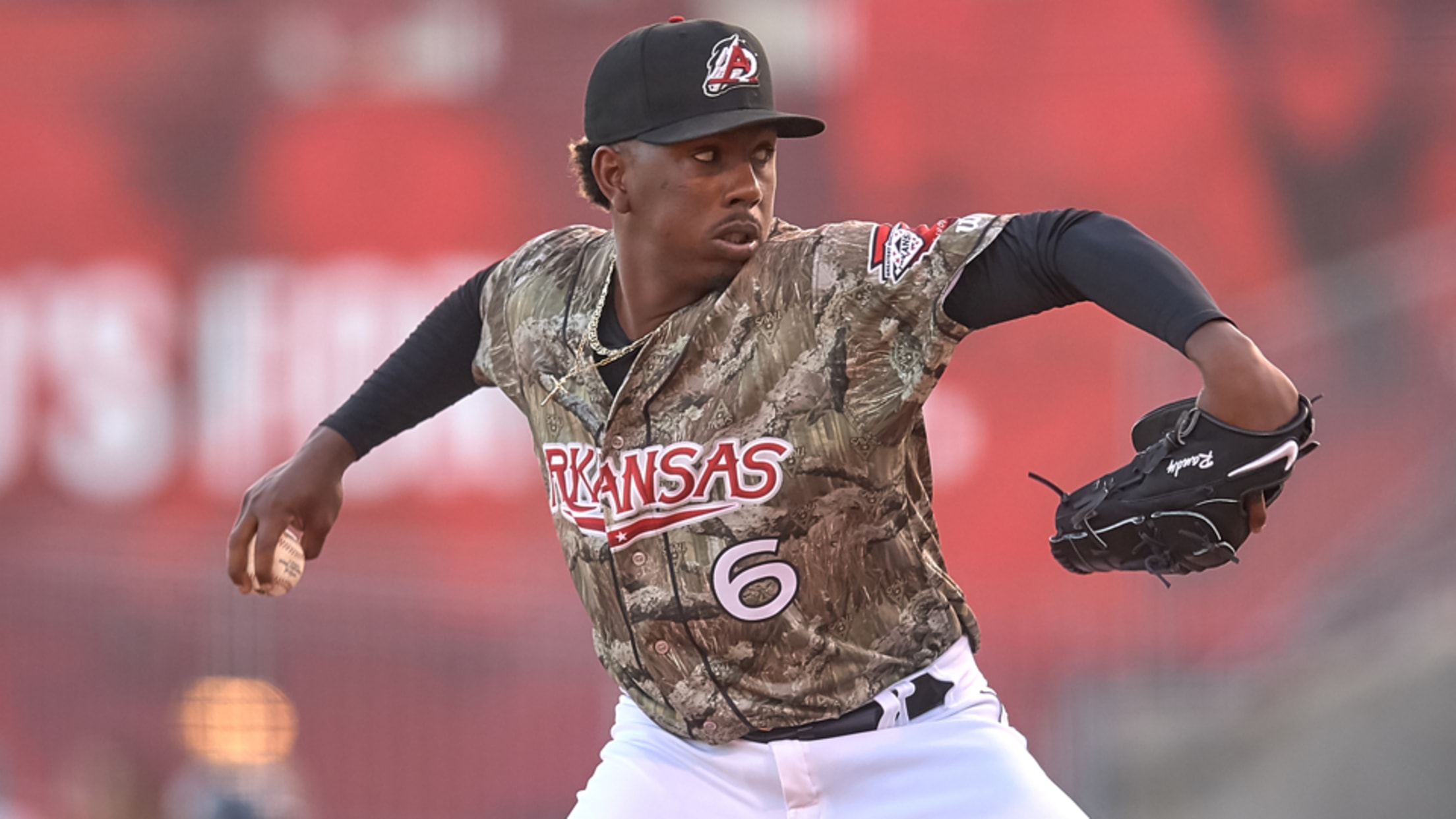 Mariners general manager Jerry Dipoto was not finished making moves this summer. Now, he's Dunn one more.Seattle is calling up No. 5 prospectJustin Dunn to the Majors, along with Kyle Lewis (No. 10), Art Warren (No. 26) and Donnie Walton (No. 28), the club announced on Tuesday.
Texas League playoff preview
Tulsa opens title defense vs. Arkansas; Amarillo meets Midland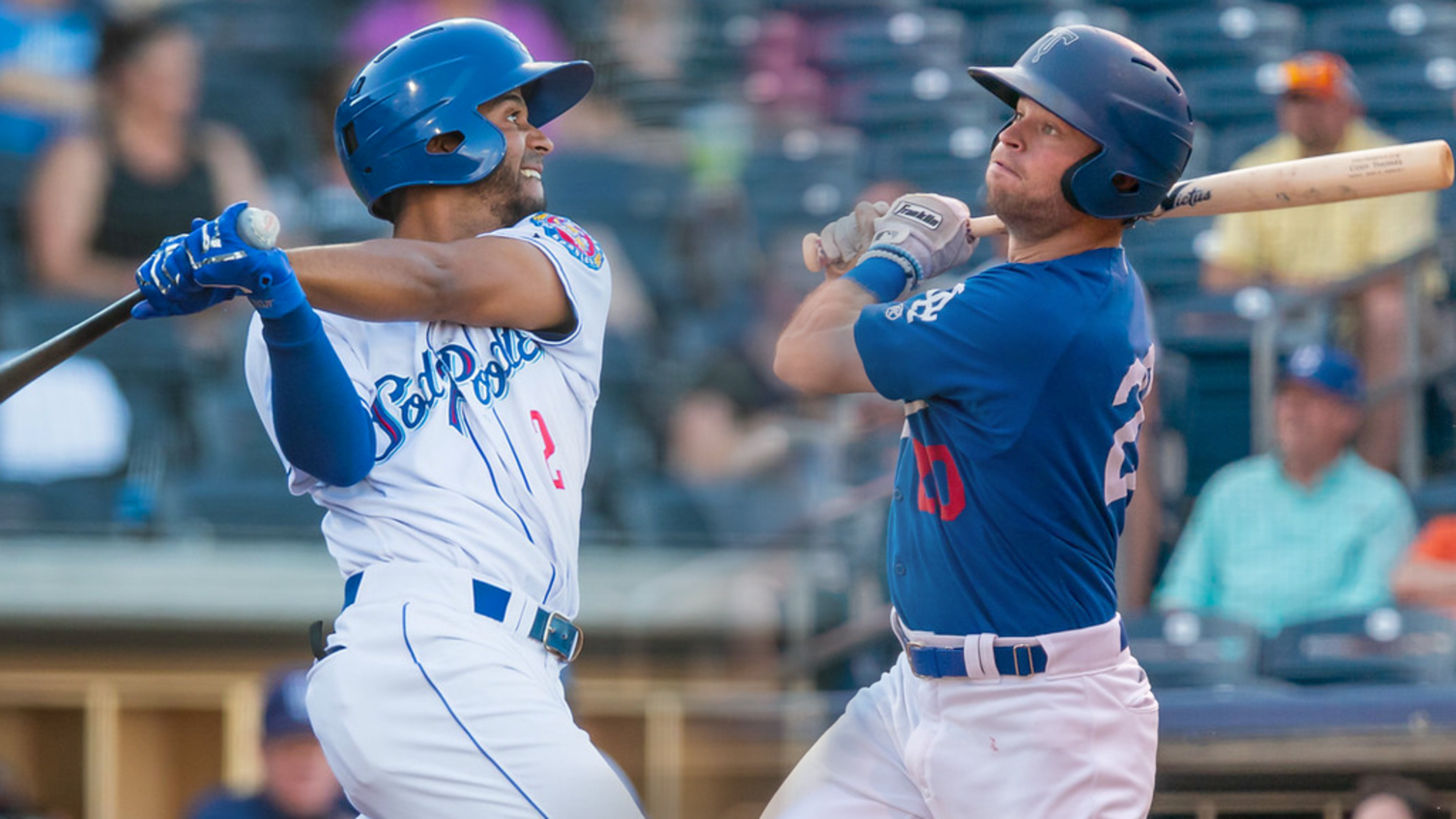 The last time the Arkansas Travelers had a midseason manager change, the team advanced all the way to the Texas League Championship Series.Eight years after that loss to the San Antonio Missions, the Travelers are in a similar position: entering the playoffs after a bit of unease brought on by
Travs Bounce Back in Amarillo
Arkansas builds lead and hangs on for win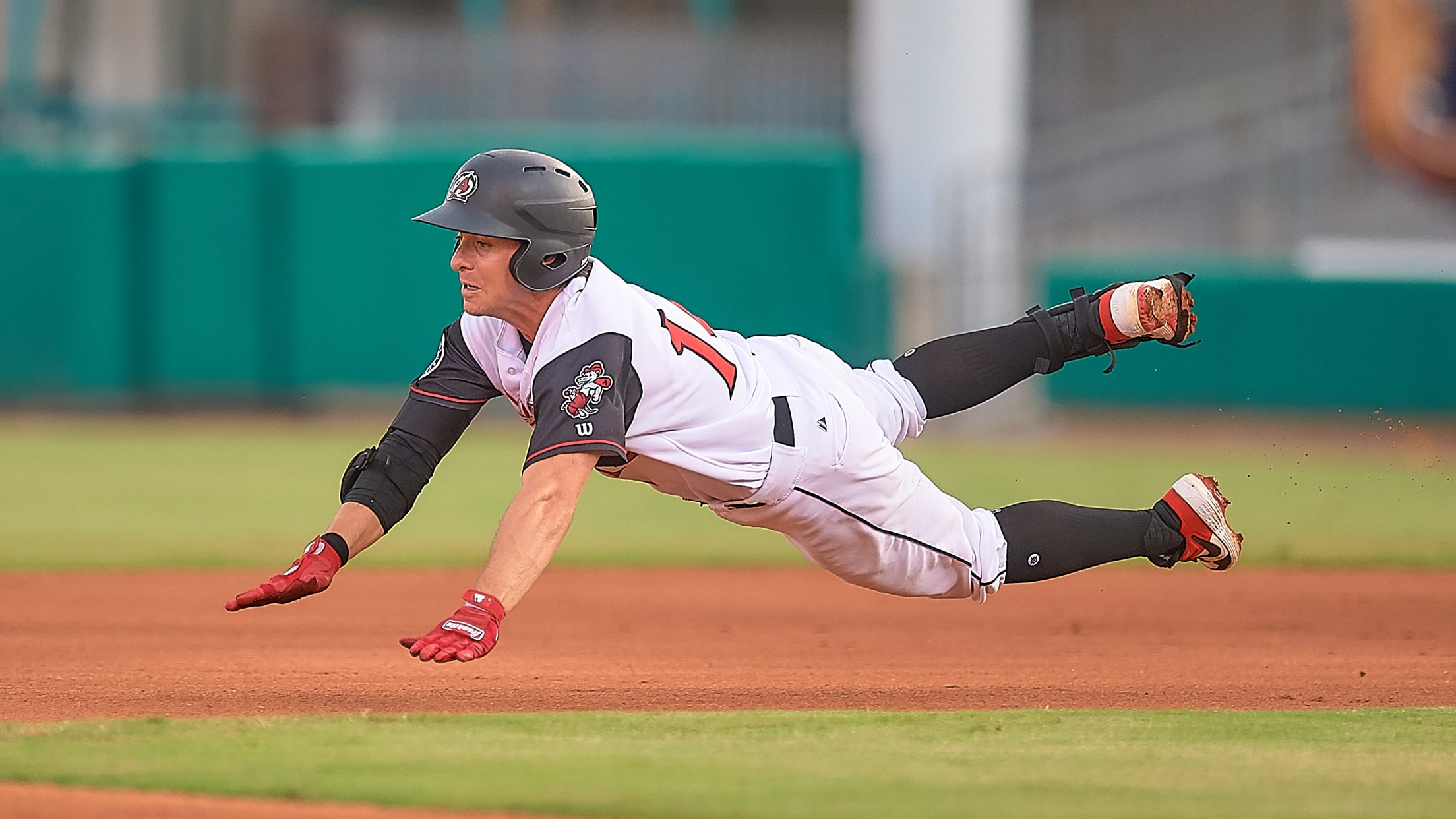 Amarillo, TX-Justin Dunn pitched five solid innings and the Arkansas Travelers scored six times in the fifth inning and then hung on for a 9-7 win over the Amarillo Sod Poodles on Saturday night. Dunn earned the win, his league leading ninth of the season while striking out five on
Six Travs Selected As TL Postseason Stars
Arkansas tops league with six selections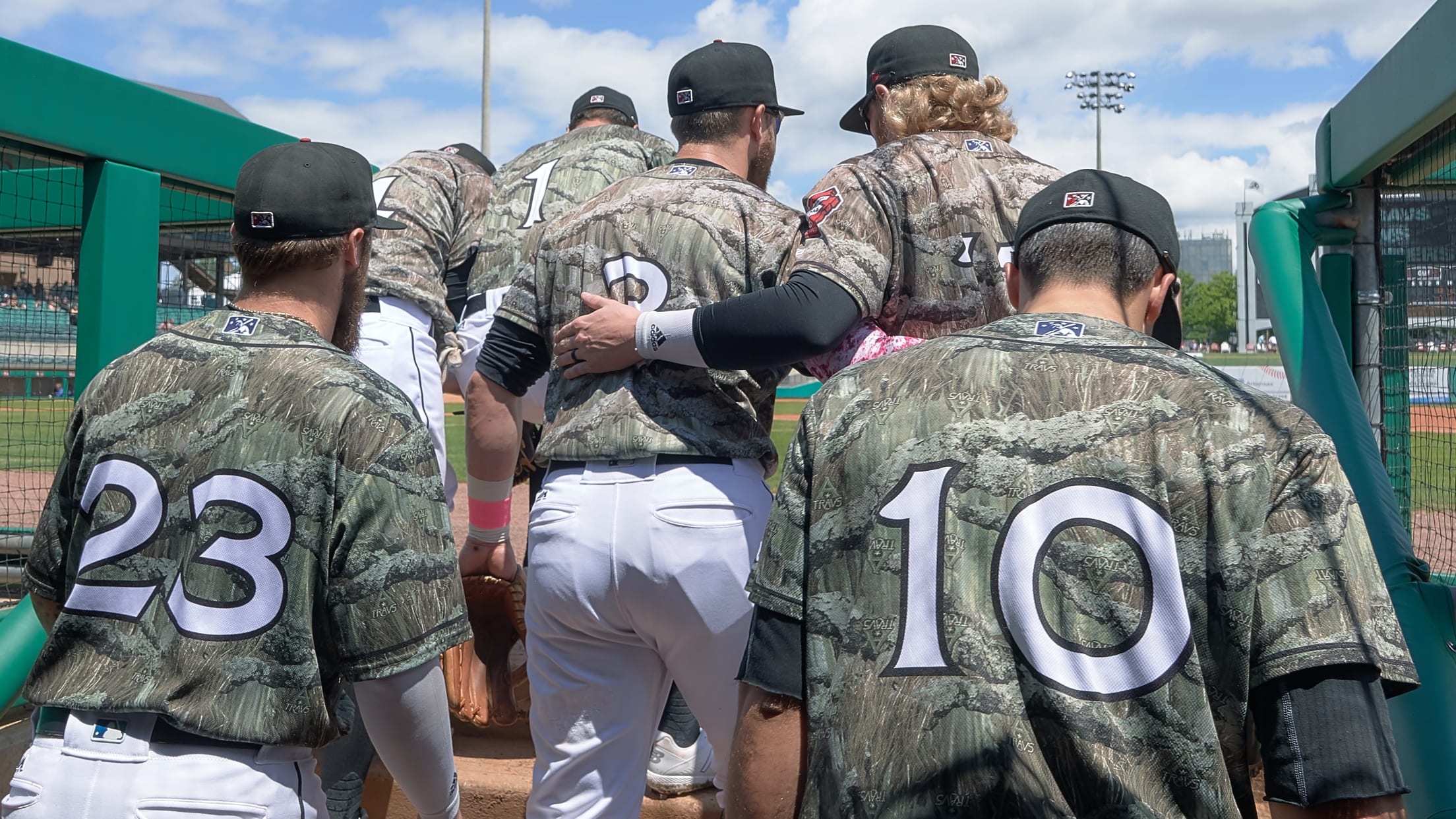 SIX TRAVS SELECTED AS TL POSTSEASON STARSArkansas tops league with six selections                                                                        A league high six Arkansas Travelers were named 2019 Texas League postseason All-Stars as voted on by the league's field staffs and media and announced by the Texas League office. Pitcher of the Year Darren McCaughan heads four
Travs Pitch Lights Out in Win Over Hooks
Win comes with 20 minute power delay in seventh inning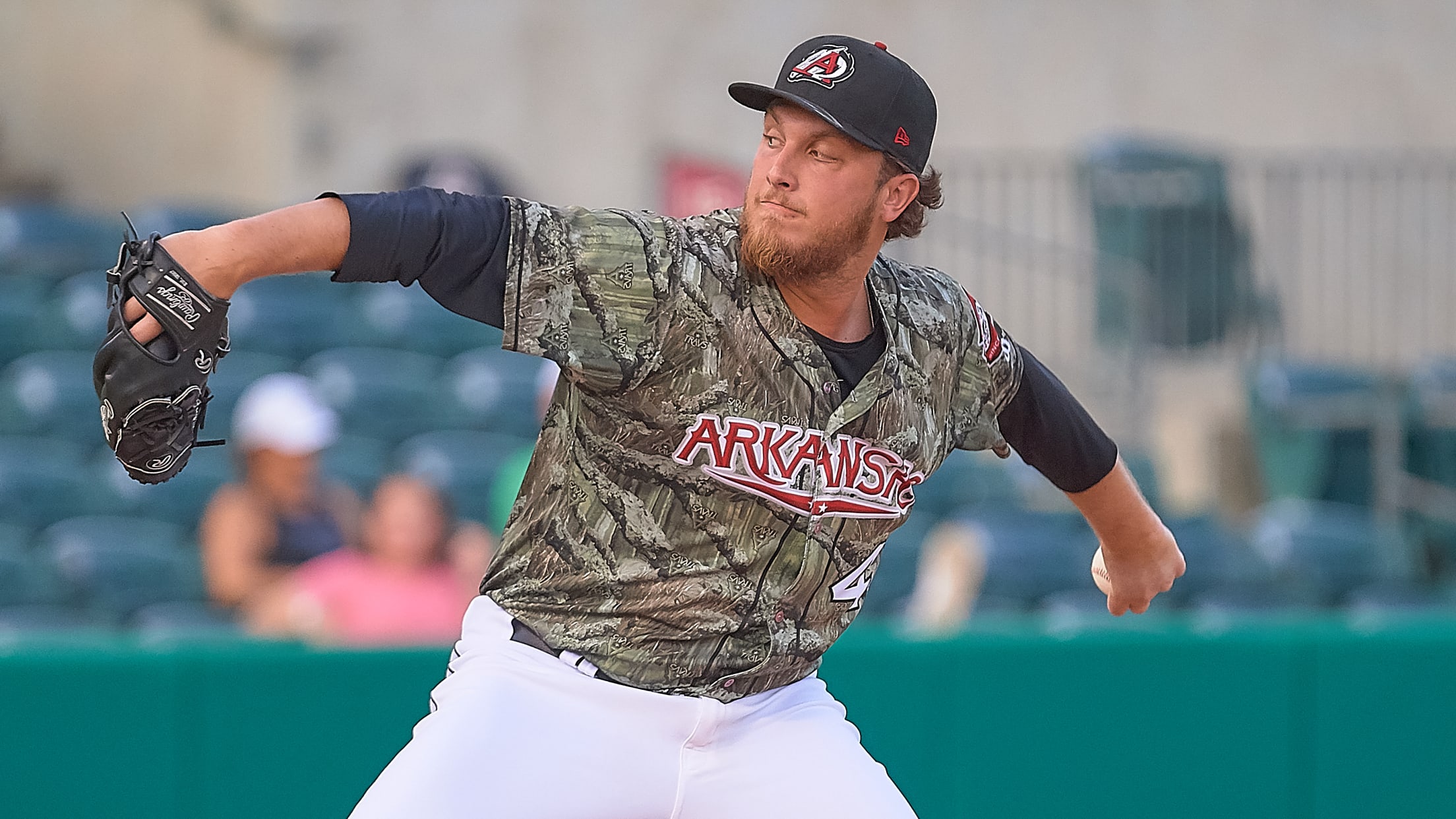 Corpus Christi, TX-The Arkansas Travelers pitching staff was perfect for the first six innings in a 5-2 victory over the Corpus Christi Hooks that included a 20 minute delay for a power outage in the top of the seventh inning. Justin Dunn struck out eight over the first four innings
Dunn perfect for Travelers in short start
Fifth-ranked Mariners prospect whiffs eight over four innings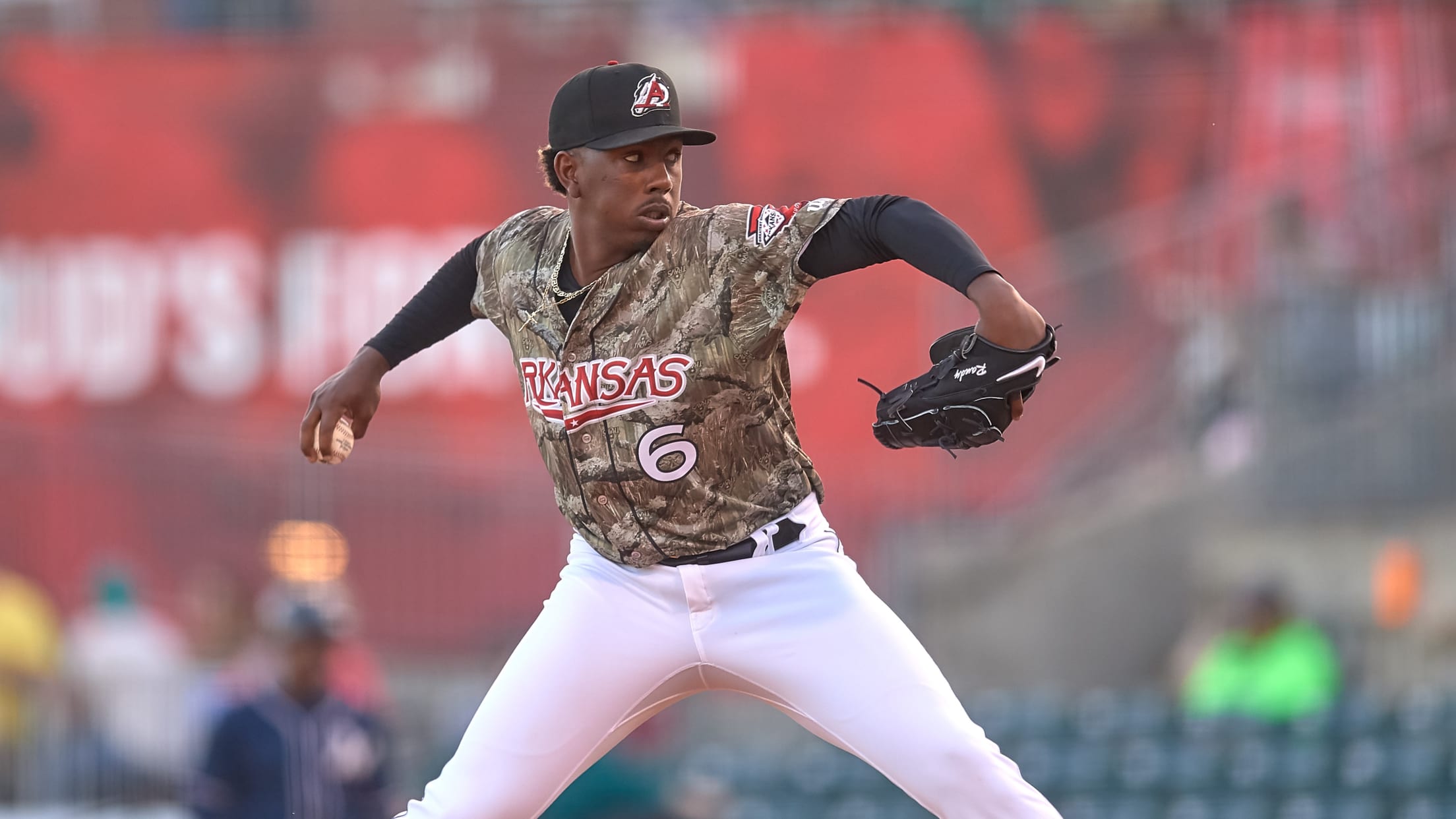 Justin Dunn didn't feel as perfect as he threw Monday. The ball never even left the infield against him.Seattle's No. 5 prospect set down all 12 batters he faced, striking out eight of them, as Double-A Arkansas clipped Corpus Christi, 5-2, at Whataburger Field.
Travs Homer 3 Times In Support of Dunn To Beat Hooks
Walton, Liberato and Taylor All Leave the Yard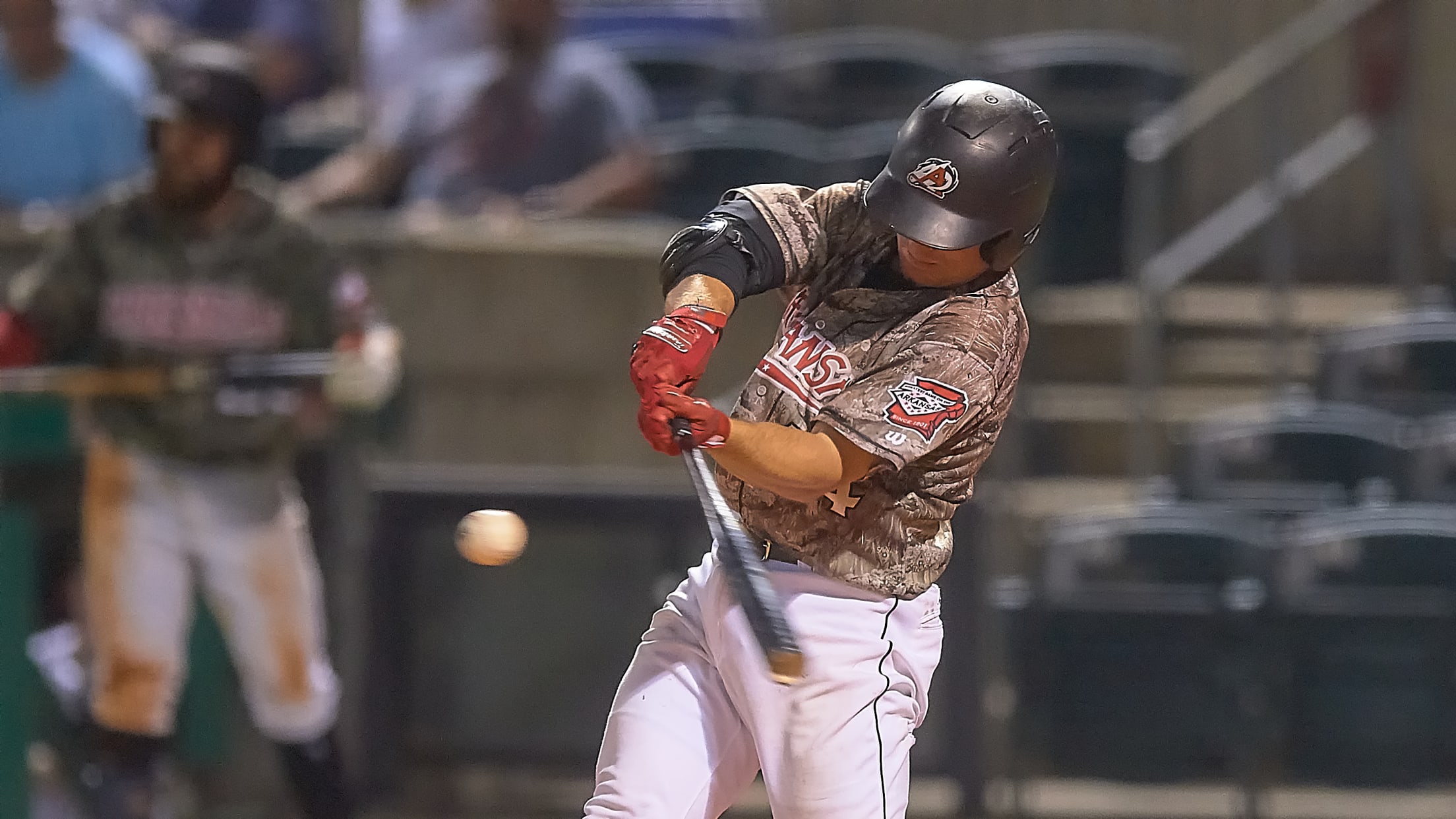 North Little Rock, AR-Justin Dunn pitched six strong innings and the Arkansas Travelers bashed three home runs on their way to a 6-3 win over the Corpus Christi Hooks on Wednesday night. Dunn surrendered only two runs on four hits and two walks while striking out seven while picking up
Texas notes: M's Dunn knocking on door
Travs righty meeting goals in his first full Double-A season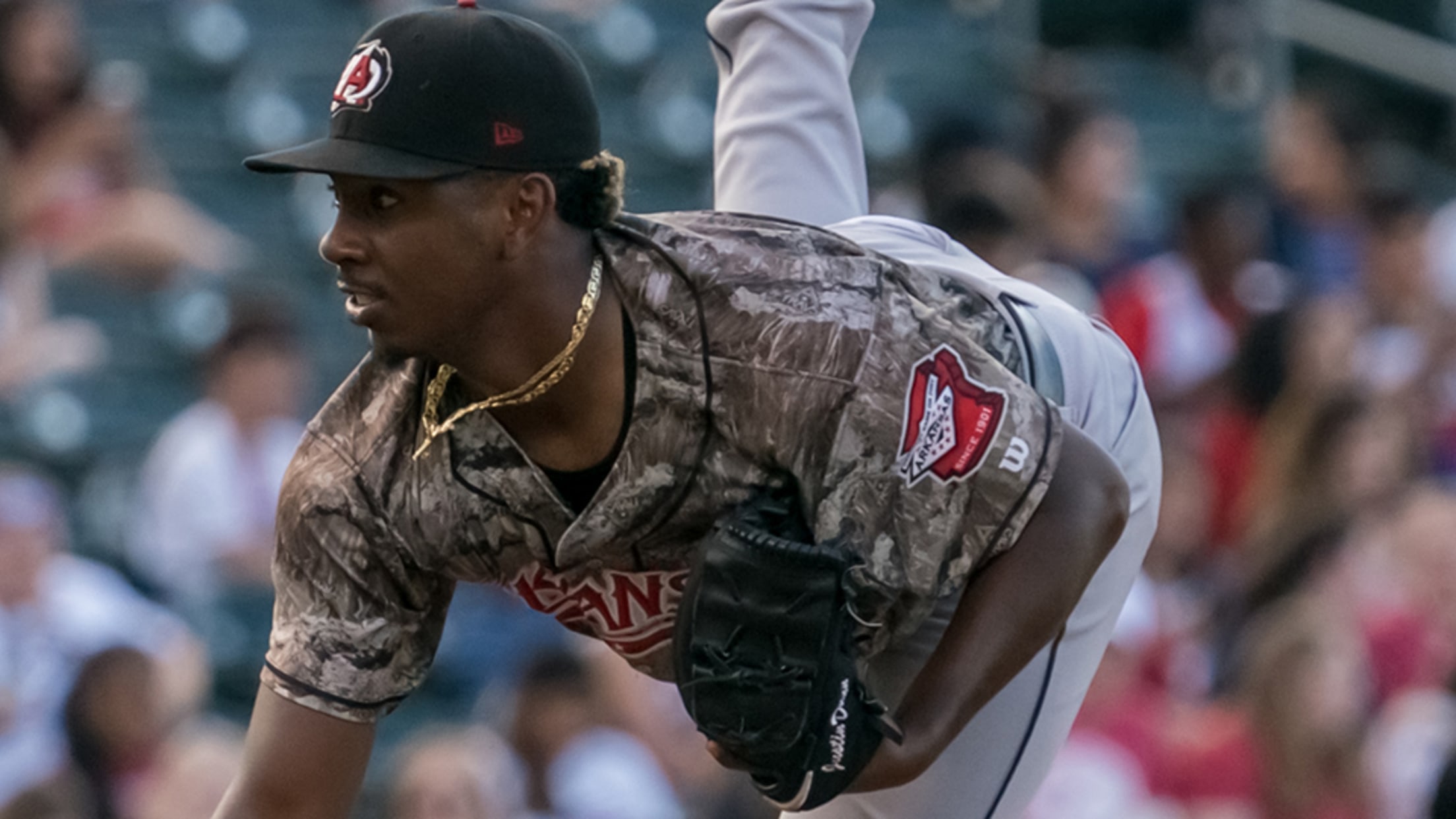 As Justin Dunn left Spring Training poised to begin his first full Double-A season, he mentally made a couple of goals that would mark the season as a success.The first: Play in the Futures Game.The second: End the season with the Mariners.
Dunn Drives Travs to 2-1 Win
Justin Dunn matches season-high with seven innings pitched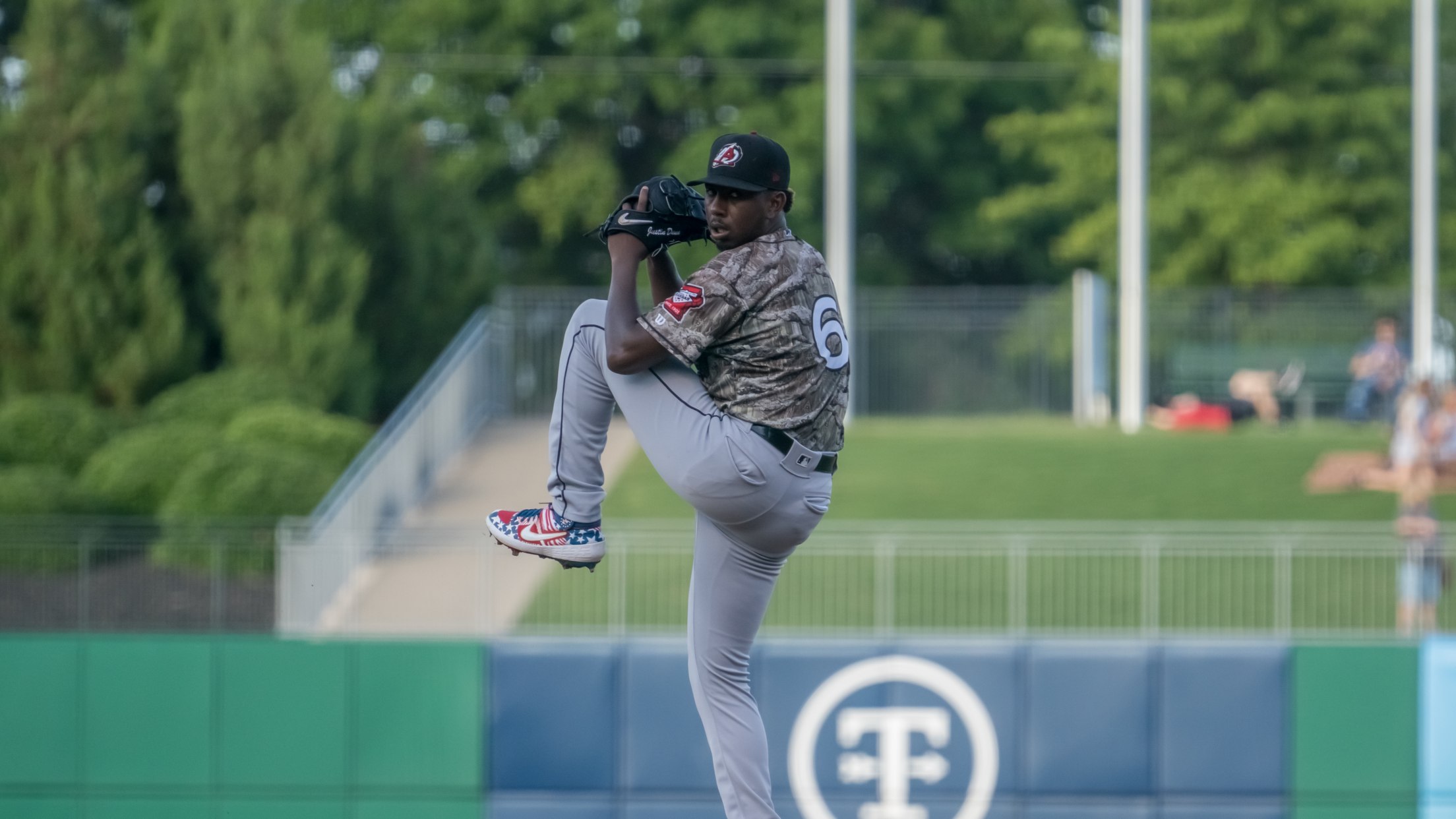 Midland, TX-Justin Dunn pitched seven strong innings and the Arkansas Travelers ended a brief three-game losing streak with a 2-1 win over the Midland RockHounds. Dunn surrendered a run in the first inning and then settled in for his second straight start of seven innings. Evan White drove in both
'Hounds Hang On Against Travs
Scoreless game through seven goes to Midland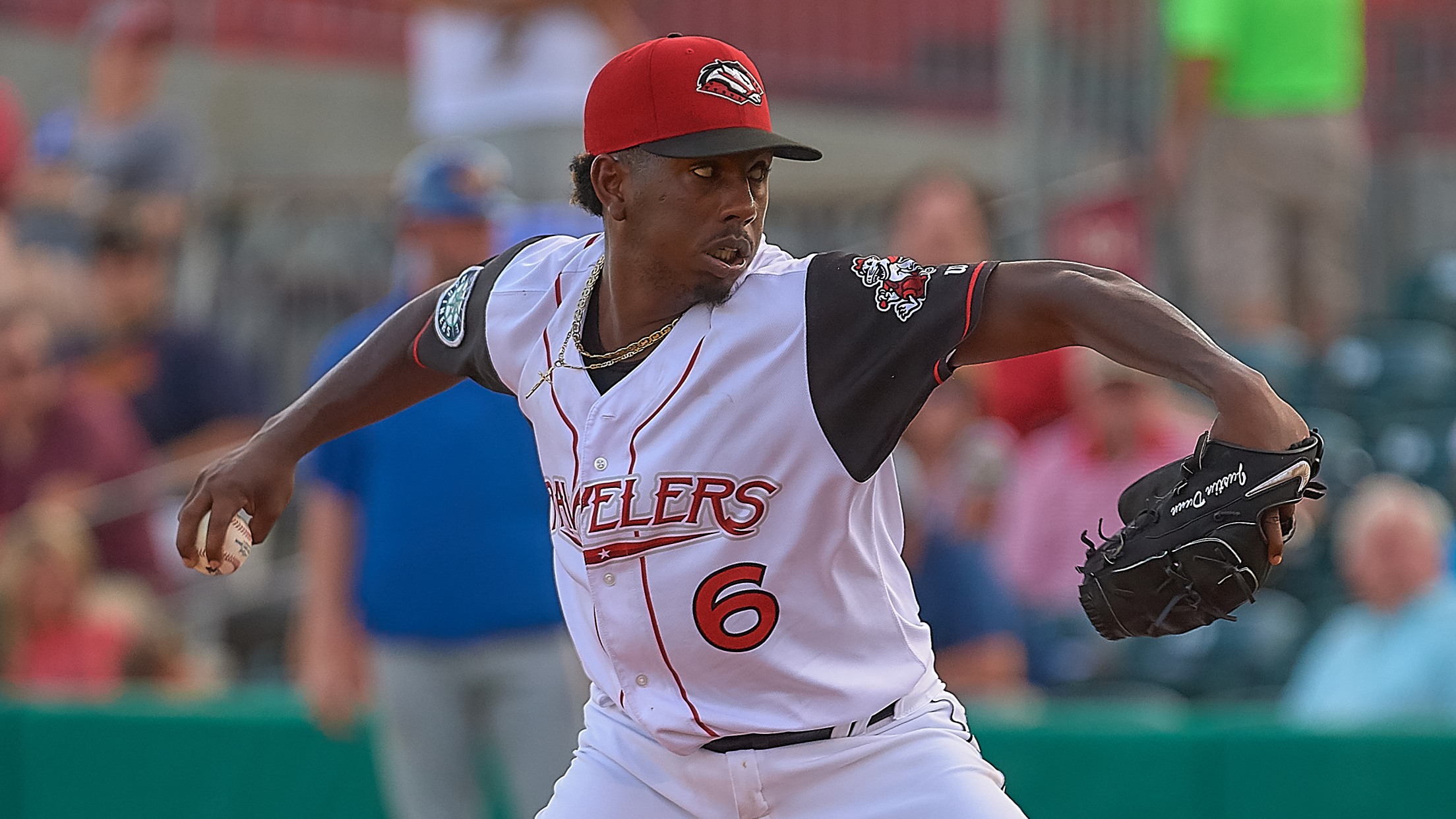 North Little Rock, AR-Another dazzling duel between starting pitchers resulted in a close loss for the Arkansas Travelers as the Midland RockHounds prevailed 2-1 on Thursday night. The game was scoreless for seven innings as Travs starter Justin Dunn matched his longest outing of the season with seven shutout innings.
Dunn and White Headed to Futures Game
Two Travs among three representatives from Mariners going to prospect showcase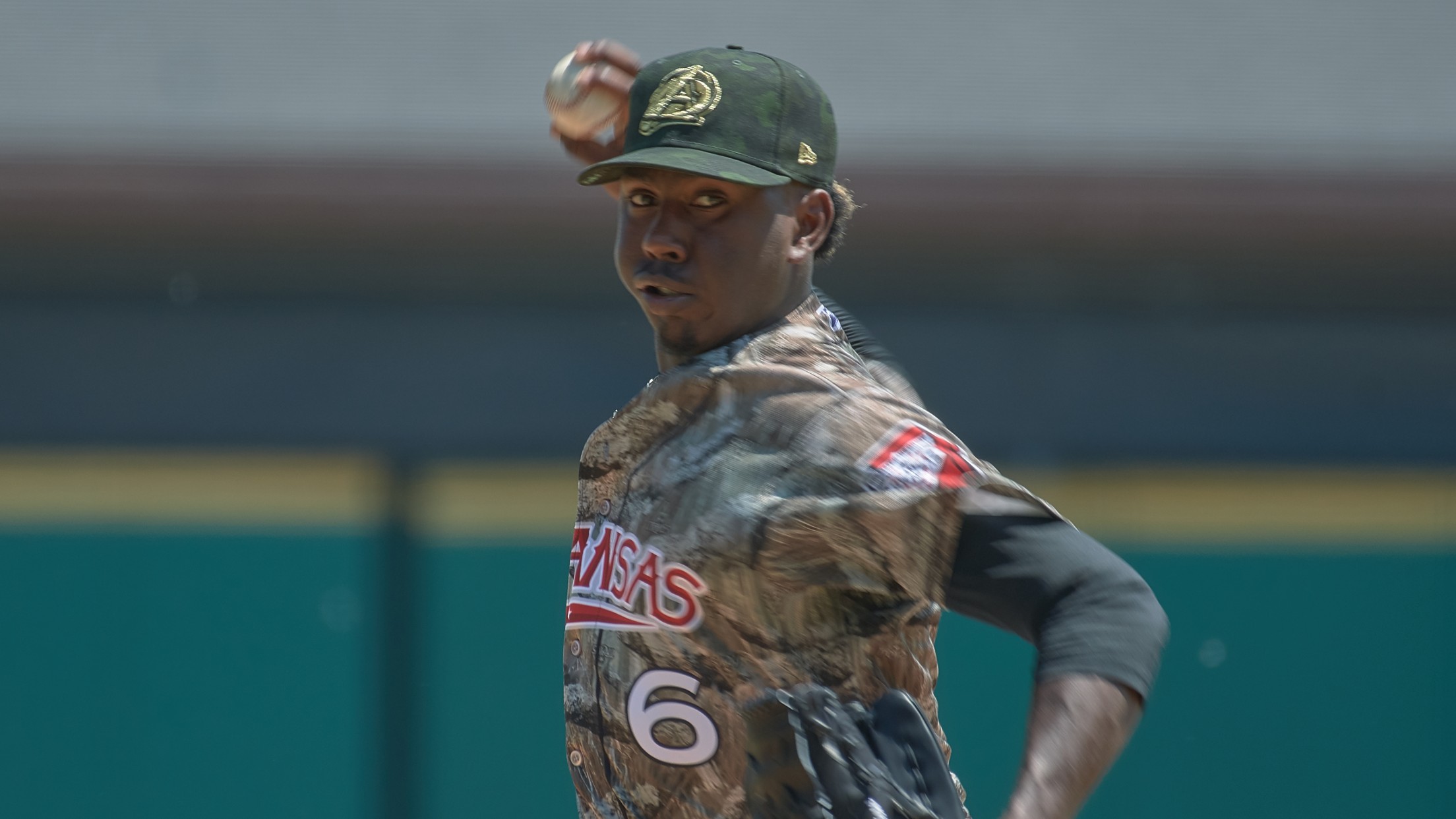 Major League Baseball announced the rosters for this year's Sirius XM All-Star Futures Game and two Travelers were among those selected. Right-hand pitcher Justin Dunn and first baseman Evan White will be playing for the American League team. The Futures Game which features the top minor league prospects takes place
Dunn, Late Offense Get Travs Past Hooks
Arkansas wins series and goes to 2-0 in second half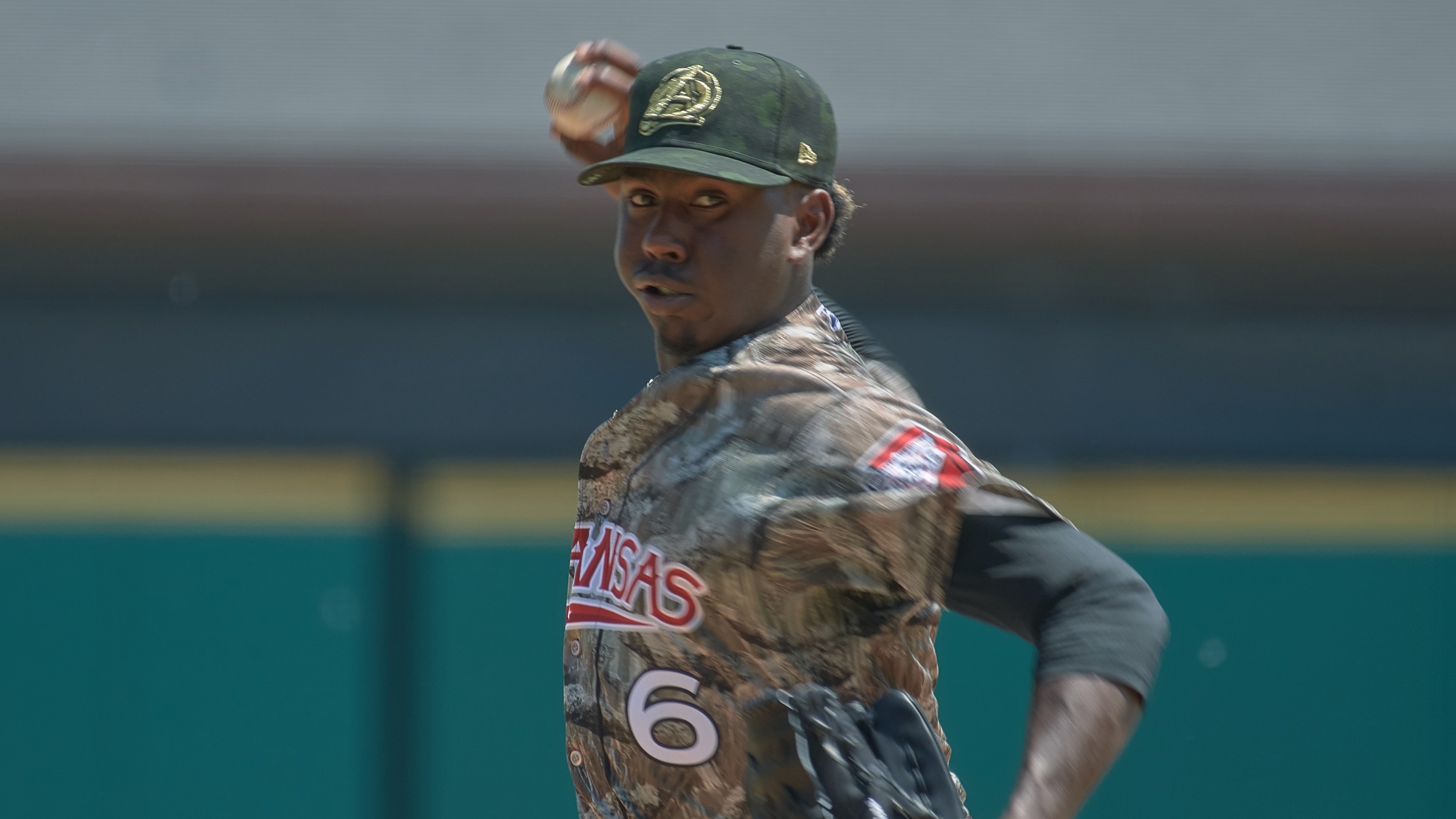 Corpus Christi, TX-A pair of late three-run innings pushed the Arkansas Travelers past the Corpus Christi Hooks, 7-3 on Wednesday night. The victory clinched the series for the Travs, gives them a 2-0 record in the second half of the season and makes them 45-25 overall. Justin Dunn earned his
Eight Travs Named TL Midseason All-Stars
Five pitchers and three hitters will represent Arkansas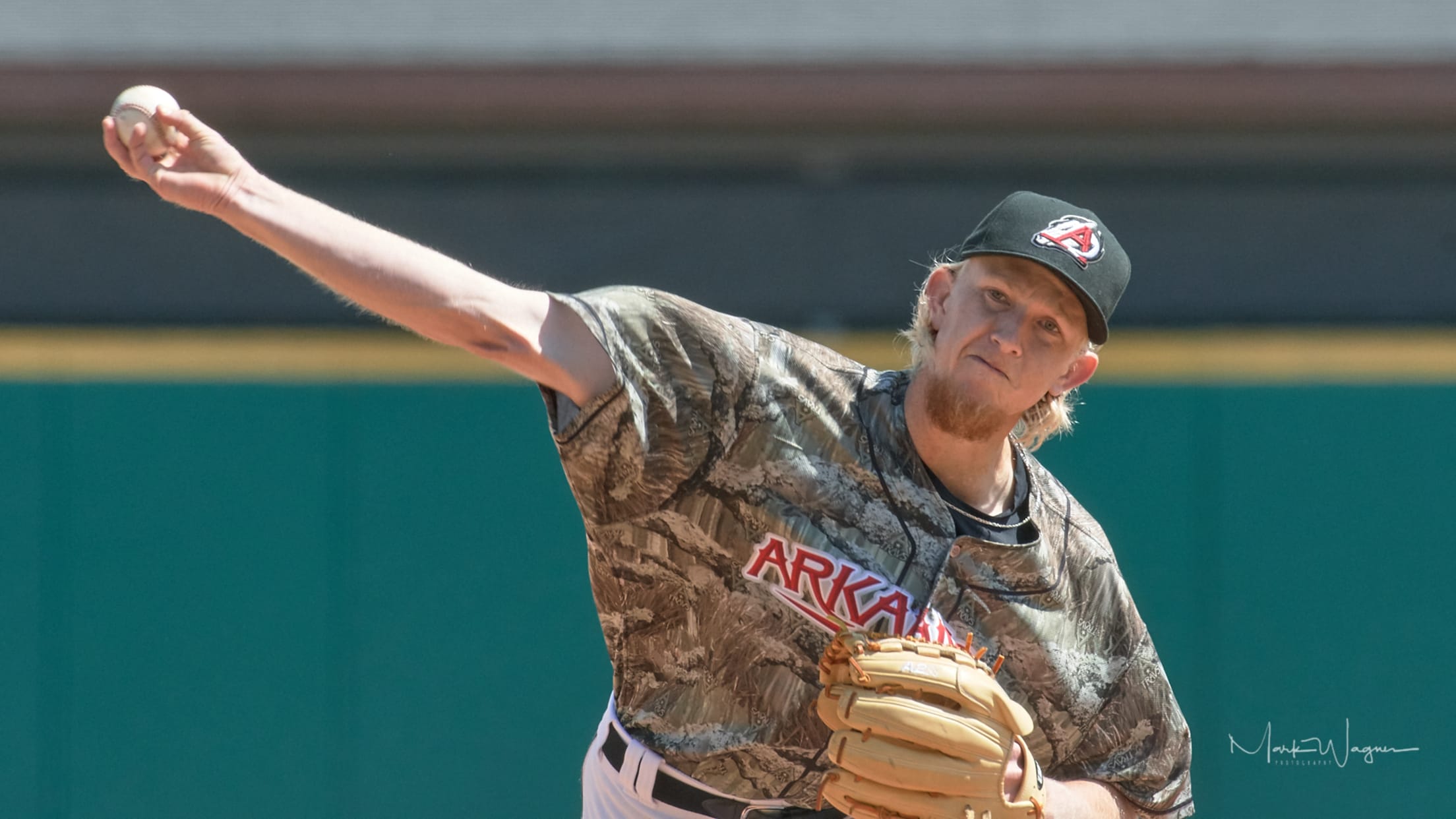 The Texas League announced the rosters for their annual All-Star game and the first half North Division champion Arkansas Travelers will have eight players on the North Division squad. League President Tim Purpura and the host franchise, Tulsa Drillers, announced the rosters which were voted on by field staff members
Texas All-Star rosters feature loaded North
Six Top-100 prospects representing one division on June 25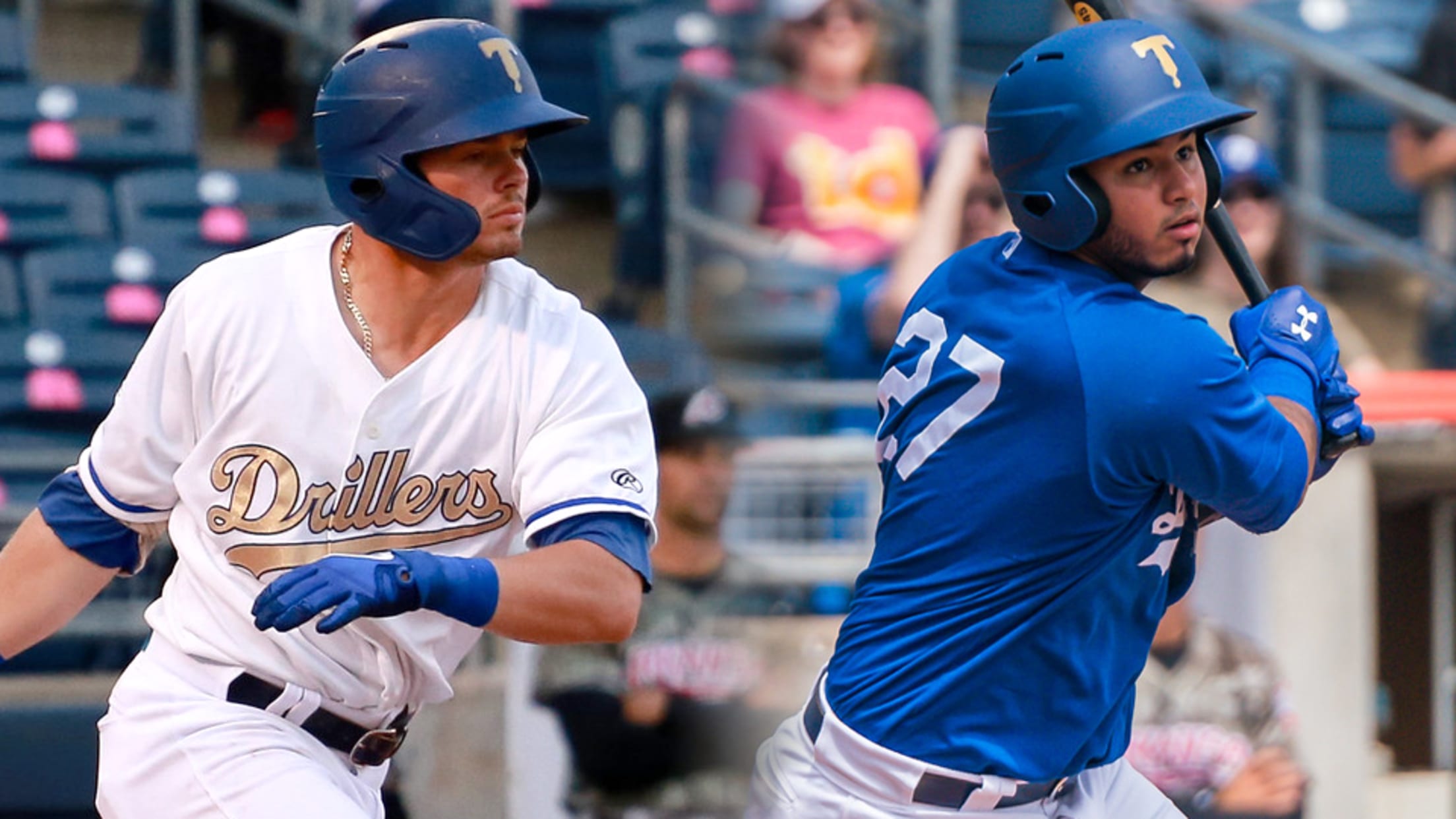 One look at the Texas League All-Star rosters reveals pretty quickly that the North Division has the most loaded of the two on paper. But they still have to play the game on the field.Six Top-100 prospects will represent the North at the Texas League All-Star Game in Tulsa on
Travs Topple Tulsa and Avoid Sweep
Arkansas breaks tie in the sixth and then puts up huge seventh inning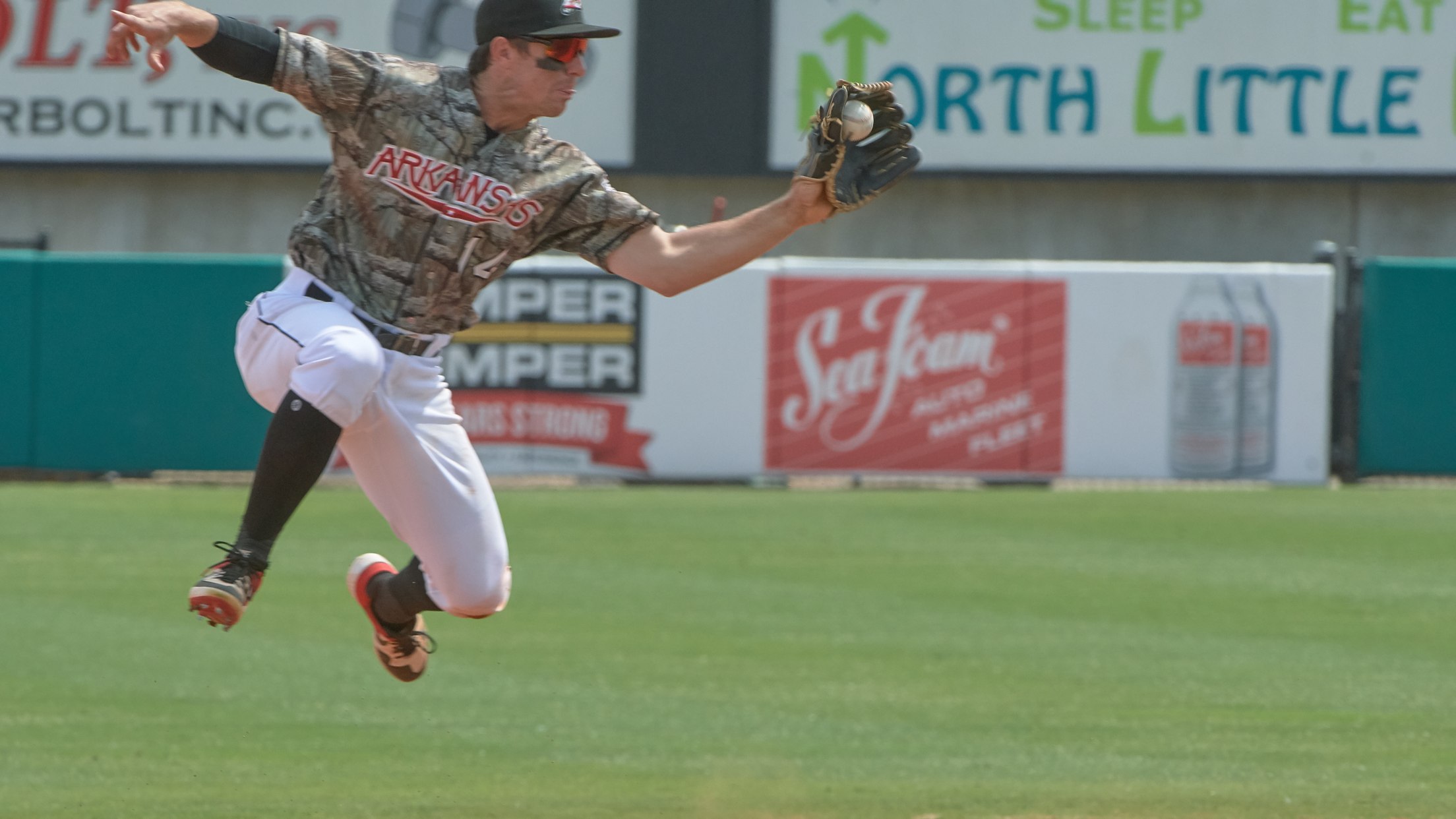 North Little Rock, AR-The Arkansas Travelers avoided a sweep at the hands of the Tulsa Drillers with a 10-3 win on Sunday afternoon at Dickey-Stephens Park. With the win, the Travs now lead the first half division race by 6.5 games with just 14 left to play. Both teams were
Travs Down Cards To Take Series
Arkansas improves to 32-16 with the victory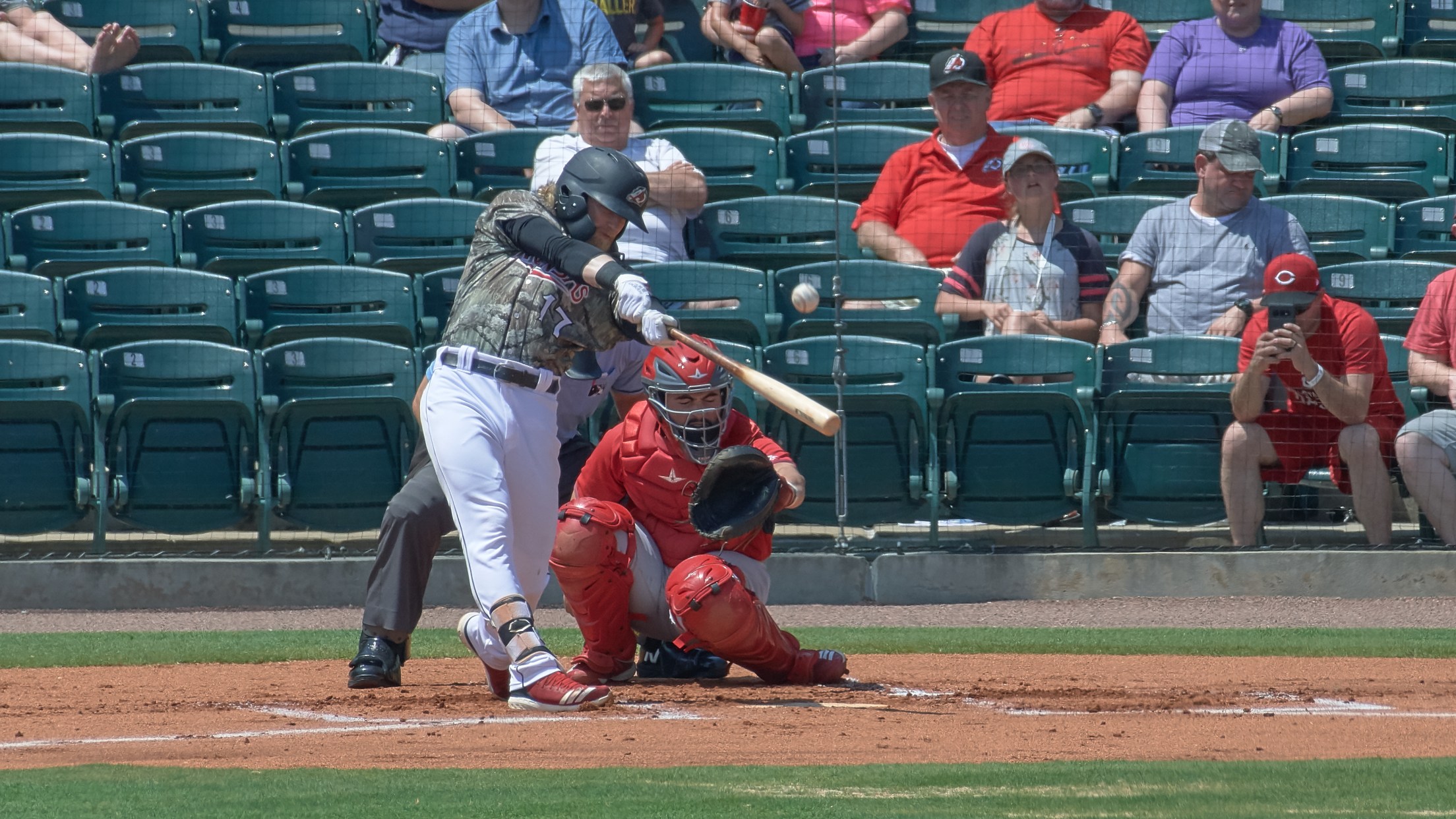 North Little Rock, AR-The Arkansas Travelers bounced back into the win column with a 6-3 triumph over the Springfield Cardinals on Sunday afternoon at Dickey-Stephens Park. Trailing by three runs, the Travs scored three times in the fifth inning to retake the lead and held it from there. Justin Dunn
Prospect Roundup: Games of May 15
M's Dunn posts six zeros; O's Mountcastle collects three hits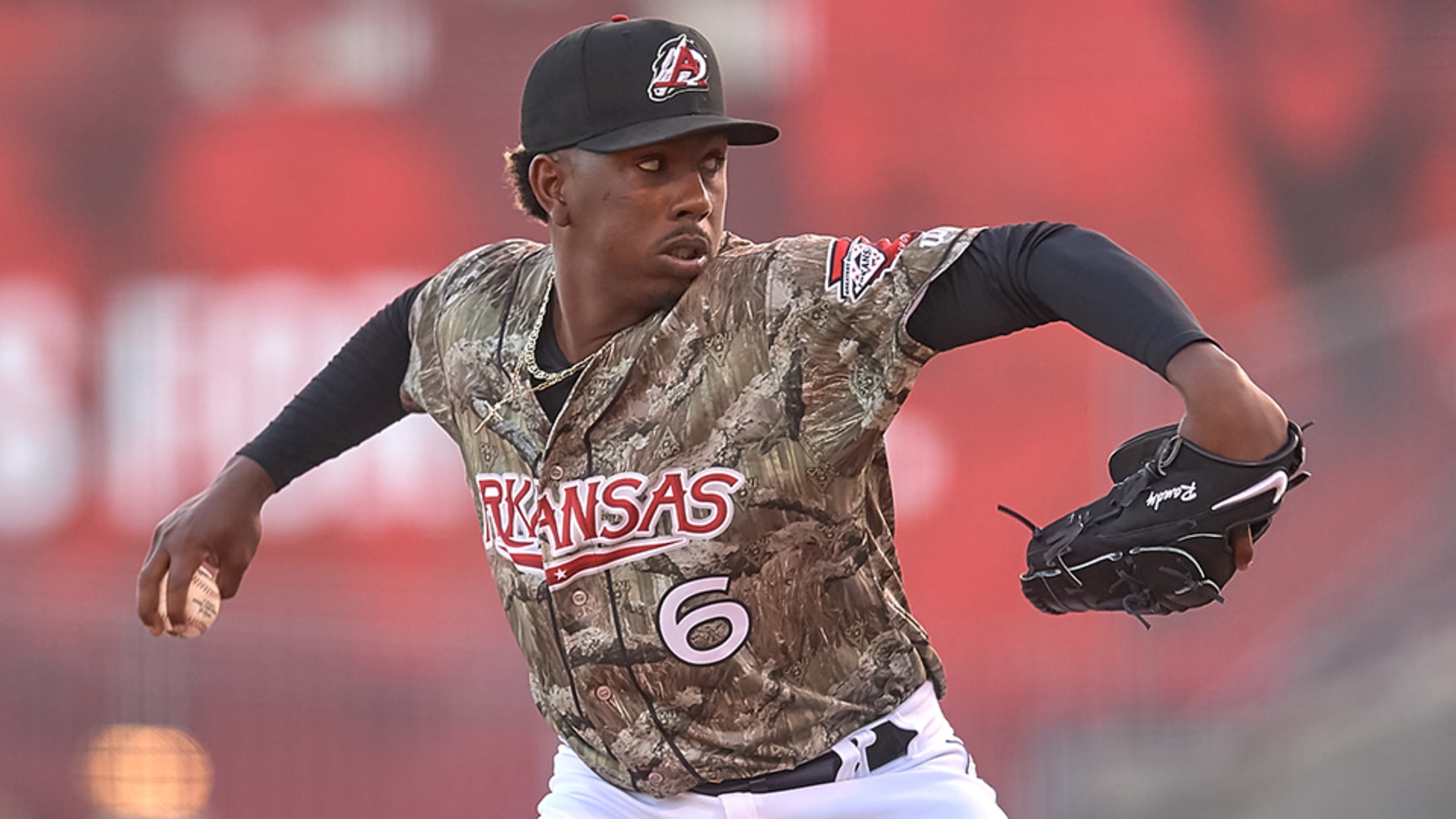 Mariners RHP Justin Dunn, Double-A Arkansas: 6 IP, 4 H, 0 R, 7 K -- One start after yielding six runs -- four earned -- over two innings, the third-ranked Seattle prospect rebounded with his second scoreless outing of the season. Dunn allowed two singles in the first but gave up
Dunn's Pitching and Knapp's Grand Slam Carry Travs
Arkansas avoids sweep with convincing win over Cardinals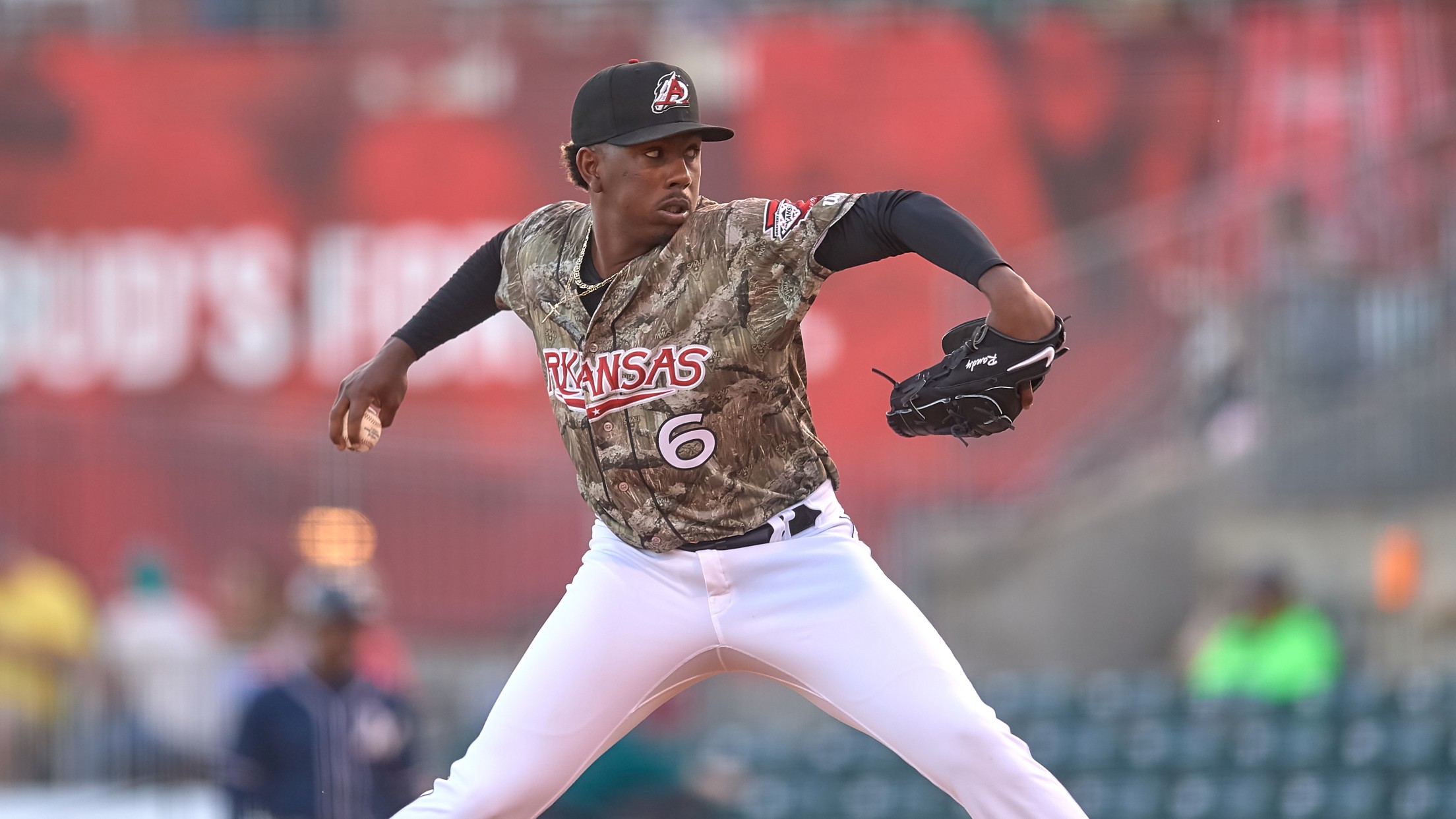 Springfield, MO-The Arkansas Travelers broke out early and avoided a sweep with an 8-2 win over the Springfield Cardinals on Wednesday. A six-run third inning provided much of the offense with Aaron Knapp's grand slam highlighting the action. Cardinals' starter Harold Arauz was knocked out in that third inning after
Fraley and Travs Rough Up Riders
Jake Fraley homers twice in runaway win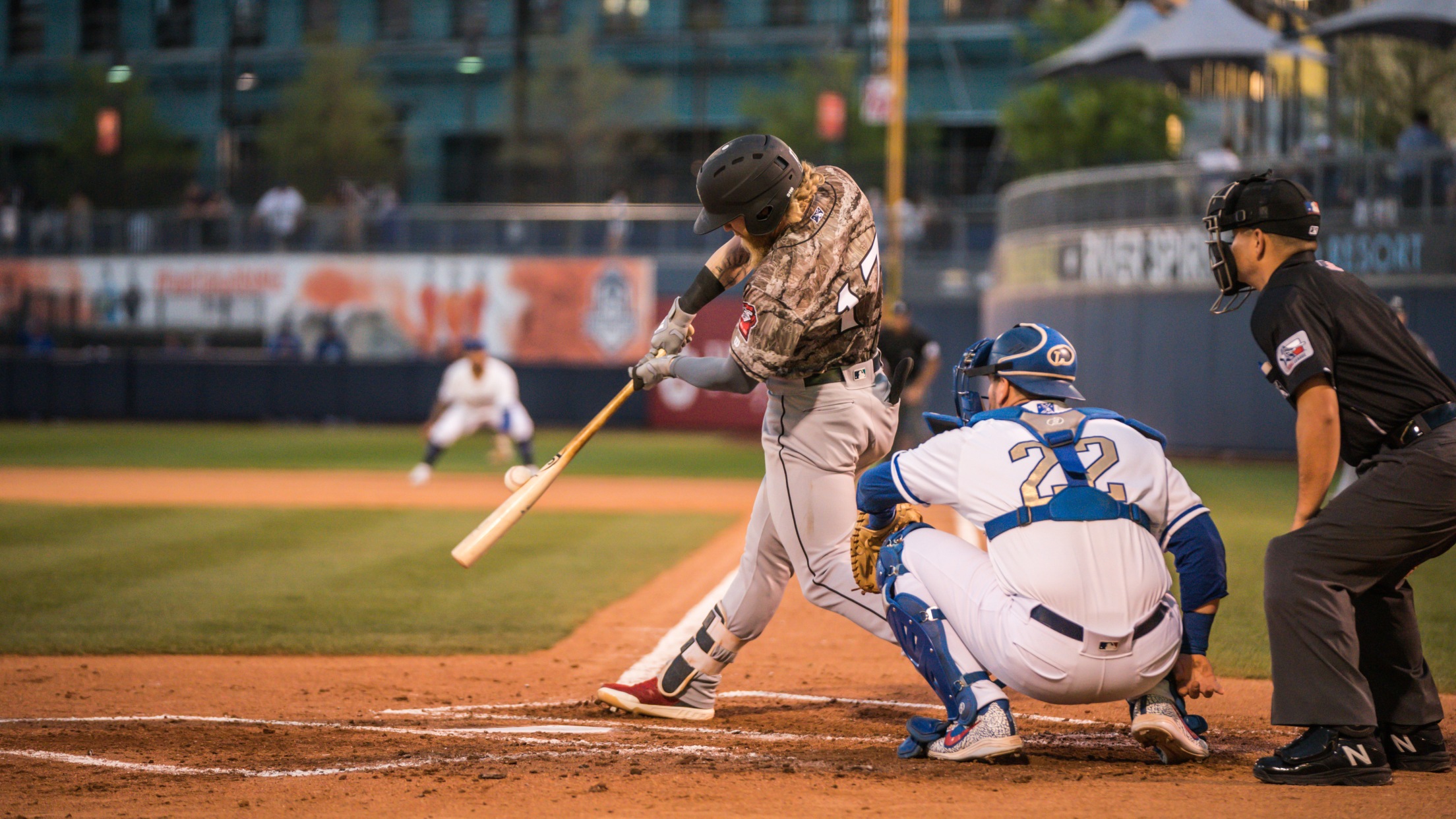 Frisco, TX-Jake Fraley had a career night to lead an all-around spectacular performance by the Arkansas Travelers in a 13-2 win over the Frisco RoughRiders on Thursday night. Fraley went 4-5 with two homers and four runs batted in on the night. It was his first two homerun game as
Fraley launches two homers for Arkansas
Seattle's No. 14 prospect collects four hits, reaches five times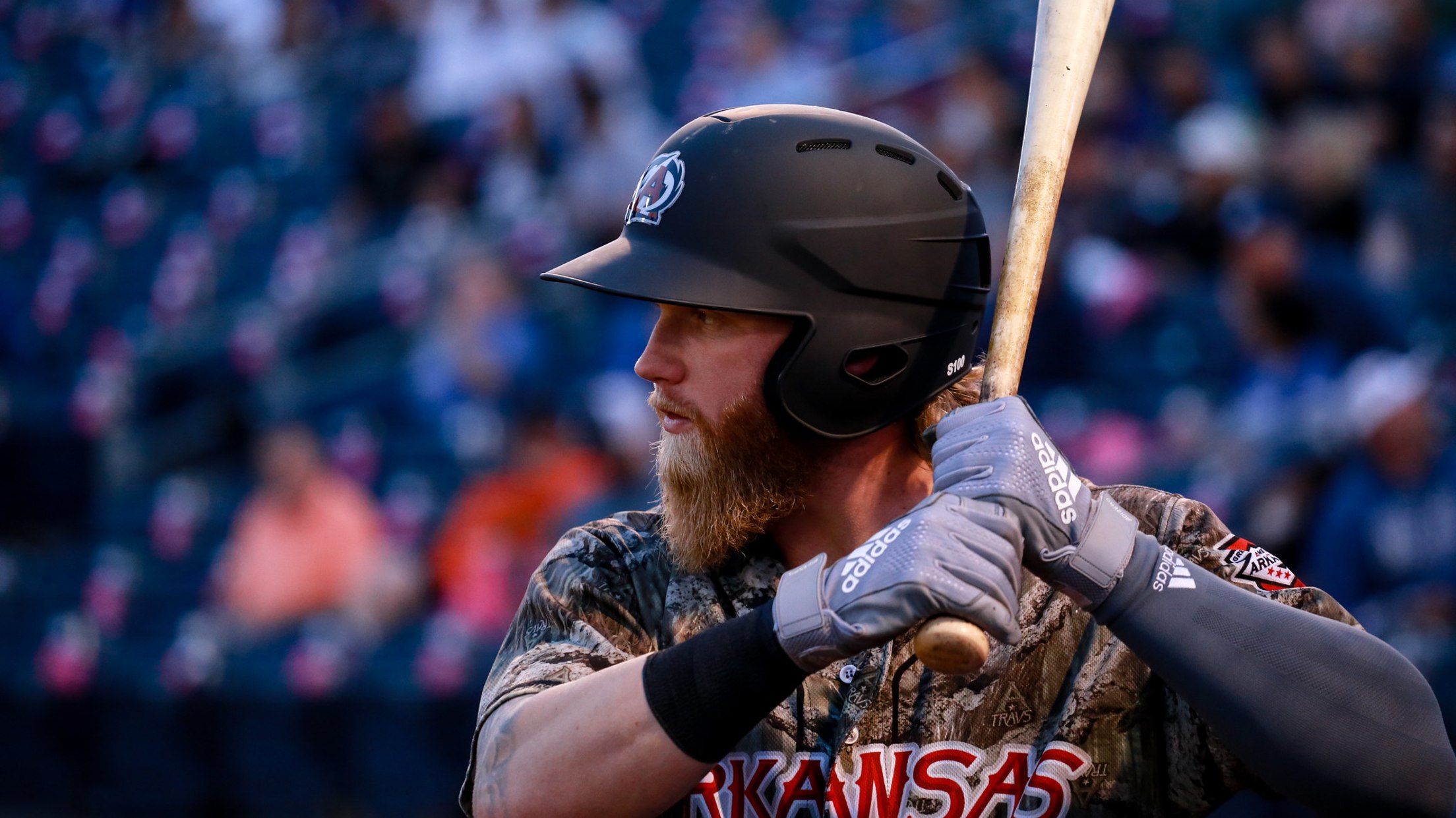 Known more for his strong glove and speed, Jake Fraley is now seeing his power emerge early this season.The 14th-ranked Seattle prospect collected a career-best two homers on a 4-for-5 night with four RBIs and three runs scored as Double-A Arkansas topped Frisco, 13-2, on Thursday night at Dr Pepper Ballpark.
Travs Spin Second Straight Shutout
Arkansas pitching has thrown 21 straight scoreless innings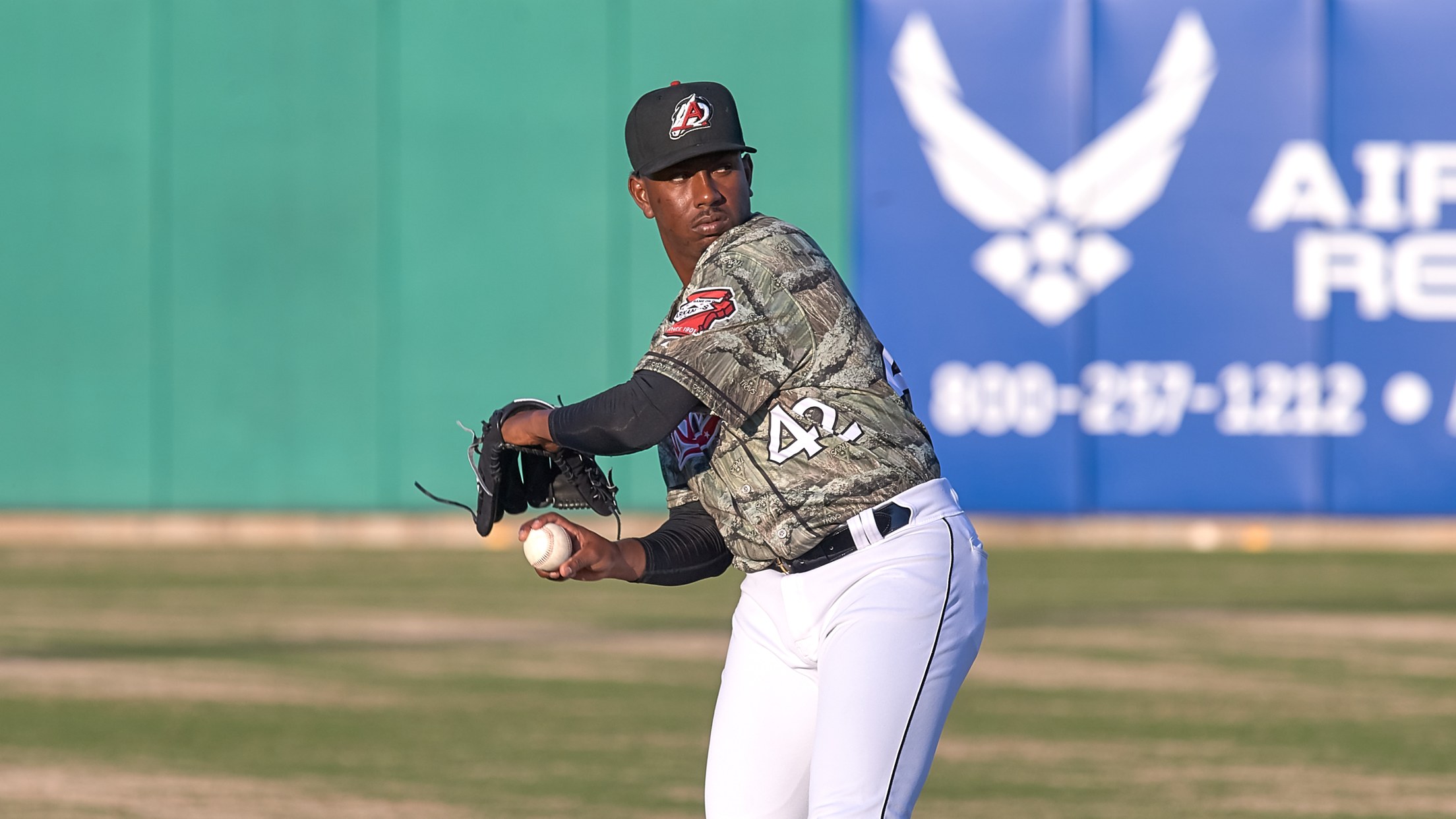 North Little Rock, AR-The Arkansas Travelers moved to 9-2 on the young 2019 season with a second consecutive shutout victory, defeating the Northwest Arkansas Naturals, 2-0 on Monday night. Four Traveler pitchers combined on the three-hit shutout with starter Justin Dunn (5.2 IP) getting the win. Jack Anderson, Bryan Bonnell
Dunn dazzles in third start for Travs
Mariners No. 3 prospect takes no-hitter into sixth, fans eight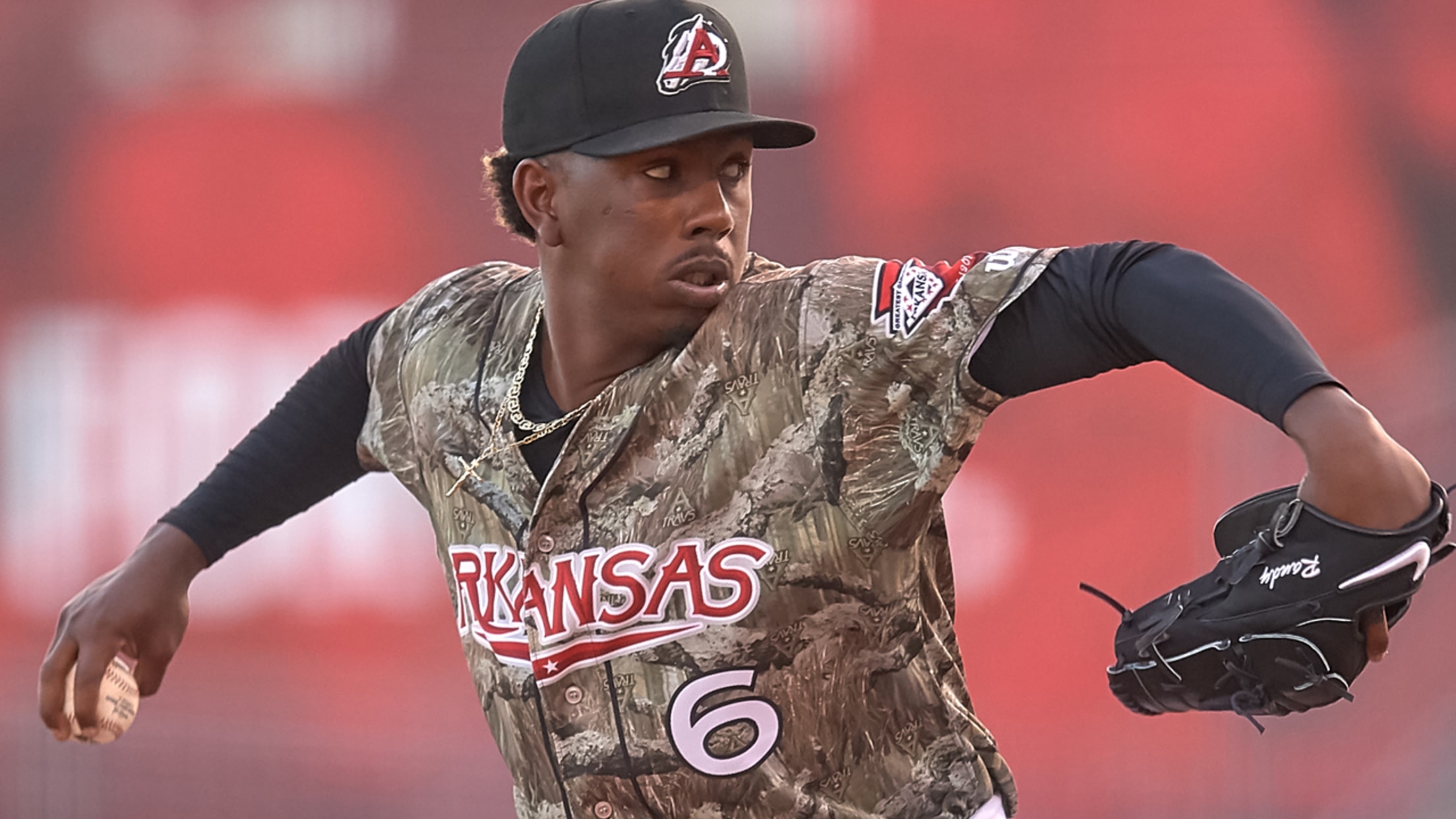 Justin Dunn wasn't thrilled with his first outing against Northwest Arkansas this season. The rematch was much more to his liking.Baseball's No. 88 overall prospect took a no-hitter into the sixth inning, ultimately allowing one single and striking out eight over 5 2/3 innings as Double-A Arkansas blanked Northwest Arkansas,