2021 In Review: Trash Pandas Pitching - Part 1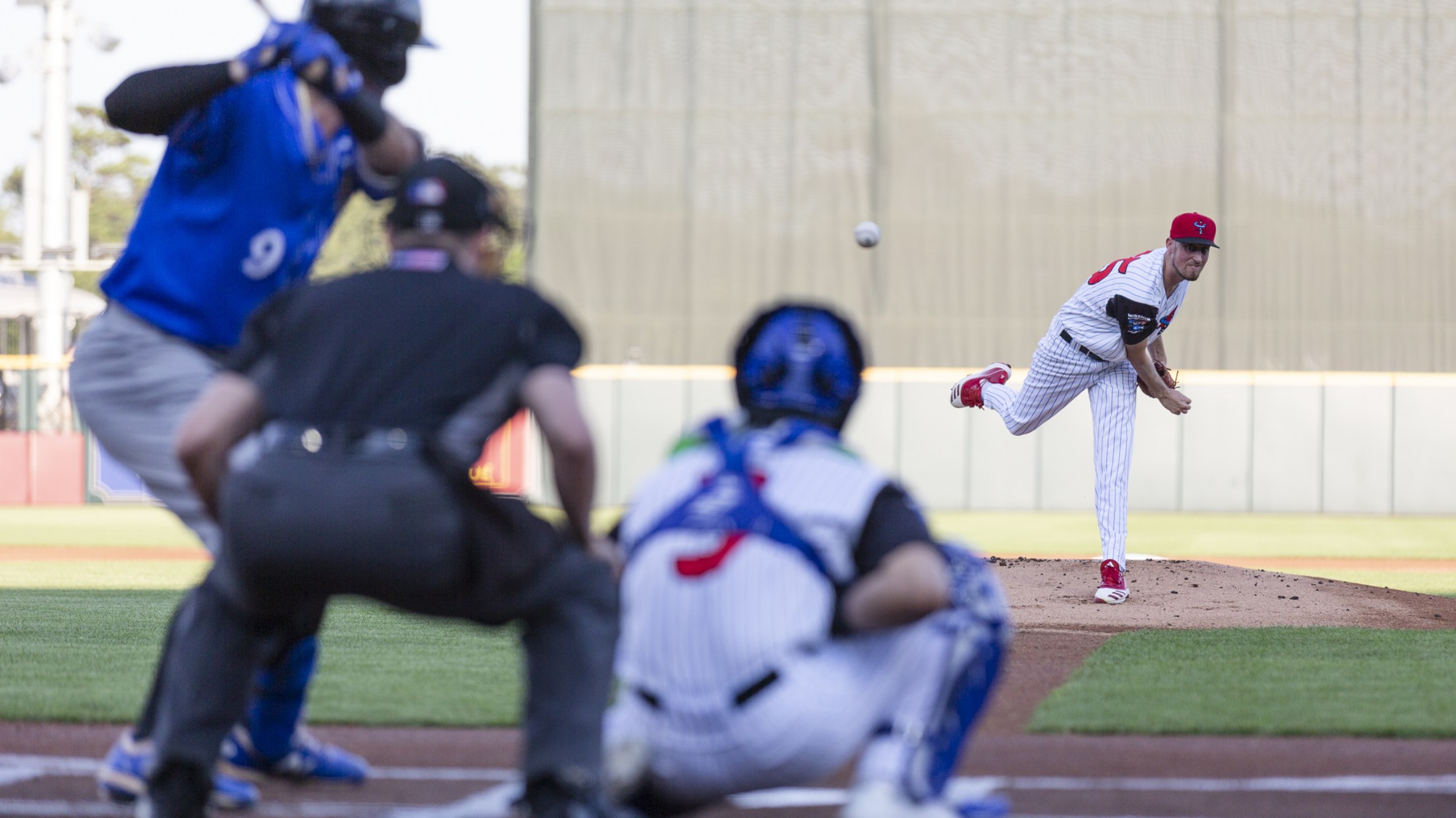 The 2021 Rocket City Trash Pandas season was filled with highs and lows on every front. But on the bump, the highs were especially sweet. Of the 36 pitchers to take the mound for the Trash Pandas in 2021, 10 went on to make their MLB debut for the Los
Big Second Sinks Trash Pandas In Tennessee 10-5
Diaz's winning streak ends at four games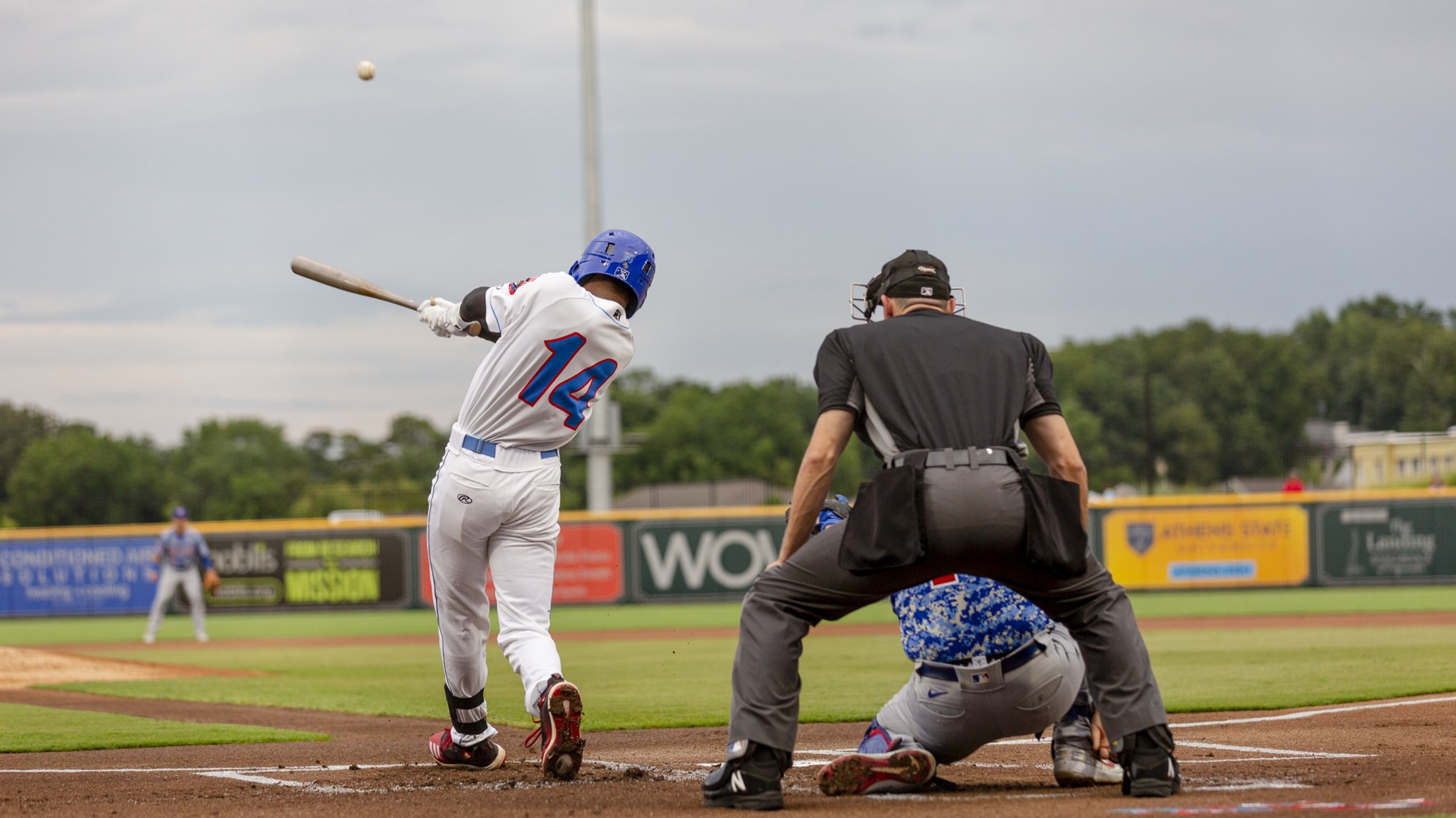 The Rocket City Trash Pandas surrendered 10 early runs and were never able to climb back into the game in a 10-5 loss to the Tennessee Smokies on Wednesday night in the second game of their six-game series at Smokies Stadium. After a scoreless first inning, Rocket City starter Jhonathan
Dominant Diaz Leads Trash Pandas To 5-1 Win
Rocket City southpaw earns fourth straight victory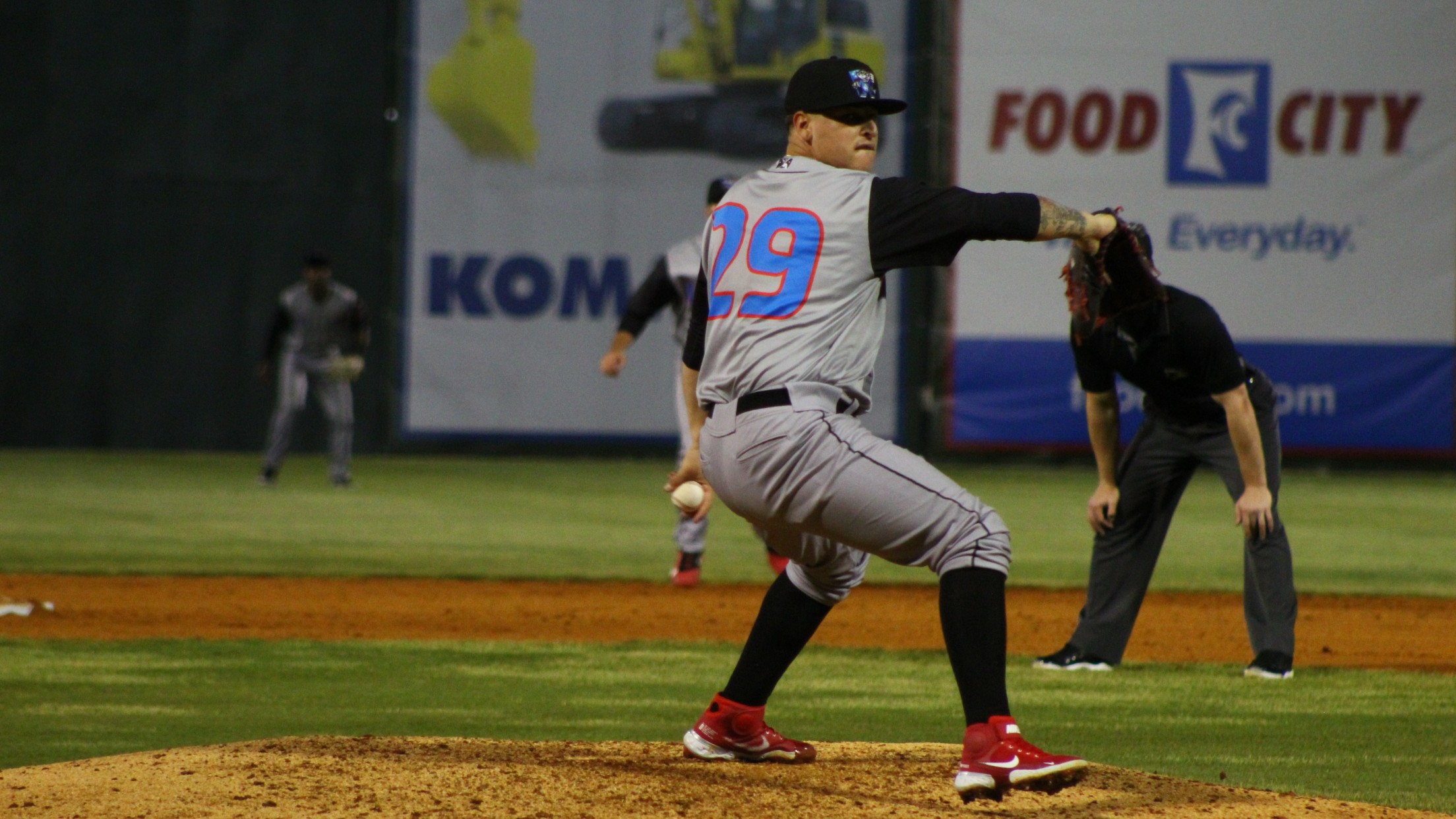 Behind another dominant start from Jhonathan Diaz, the Rocket City Trash Pandas shut down the Chattanooga Lookouts for a 5-1 win on Thursday night at AT&T Field. In one of his best starts of the season, Diaz (W, 5-1) tossed seven strong innings, giving up just one run on five
Diaz Goes The Distance In 3-2 Rocket City Win 
Rocket City lefty strikes out seven in complete game win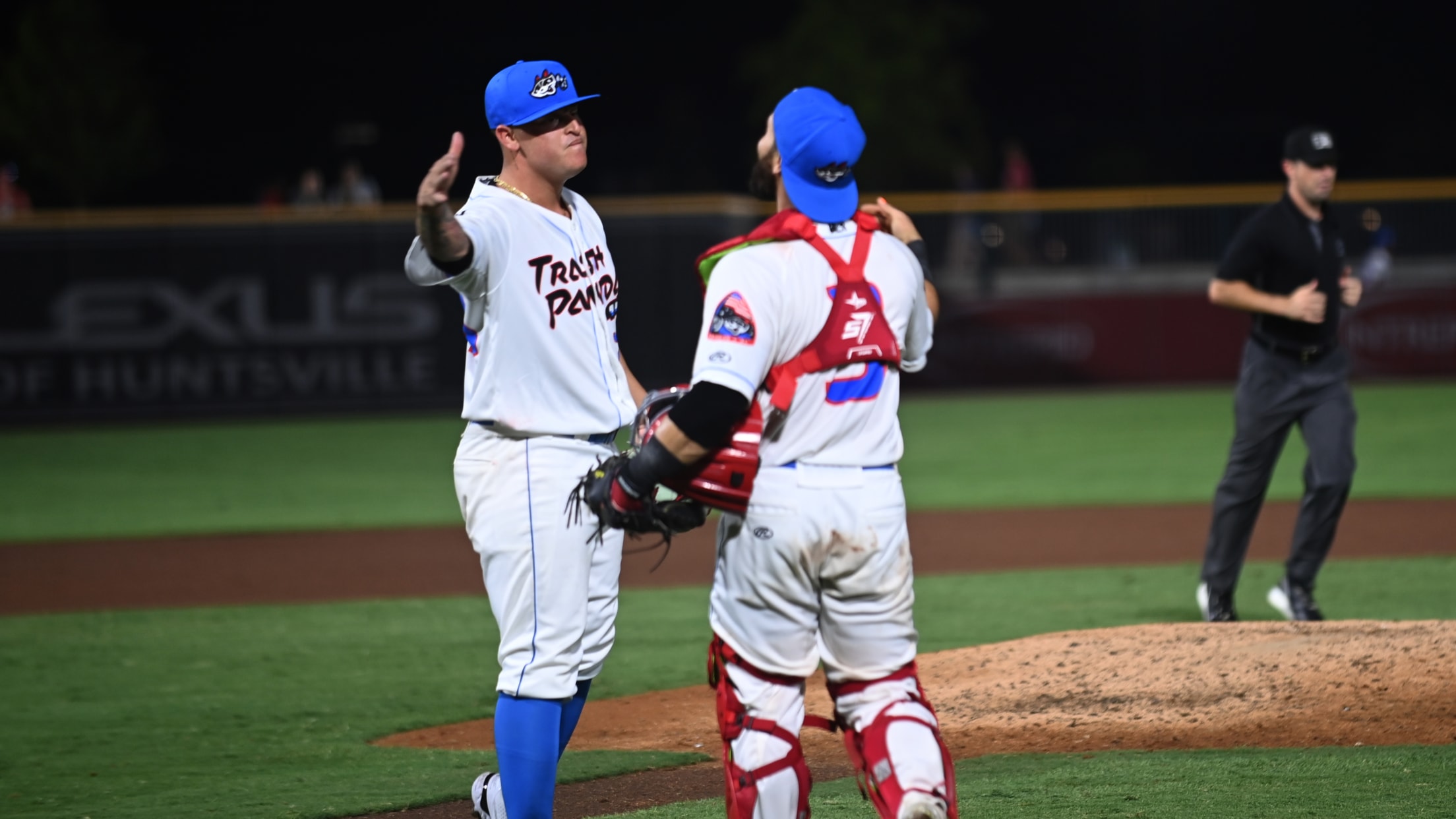 MADISON, Alabama – Starter Jhonathan Diaz threw the first nine-inning complete game in Toyota Field history to lead the Rocket City Trash Pandas to a 3-2 win over the Birmingham Barons in the third game of their six-game series on Thursday night. In one of the best performances on the
Pitching, Defense Lead Trash Pandas to 6-3 Win
Rocket City pitchers strike out 18 against Tennessee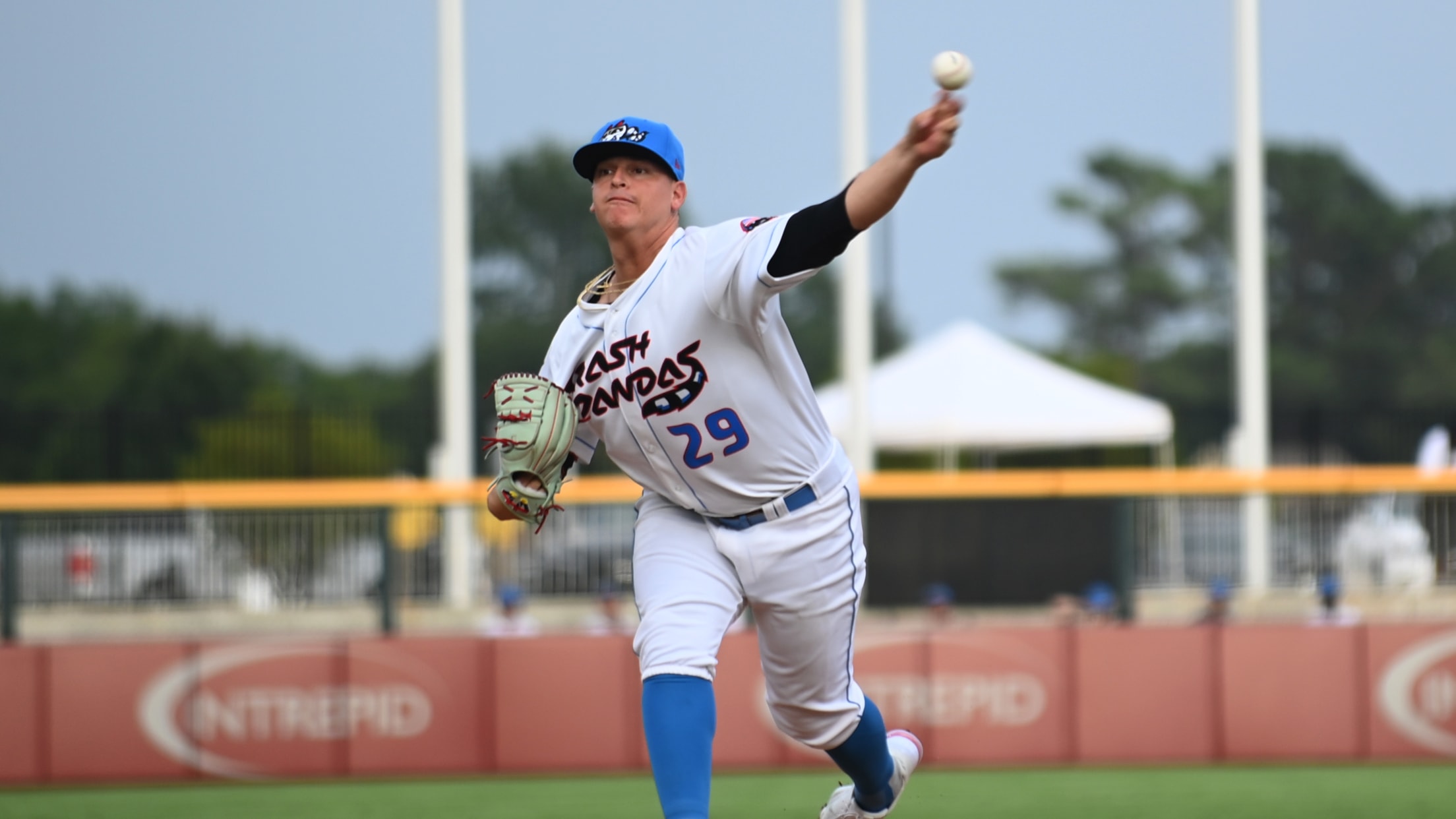 MADISON, Alabama – With a strong all-around performance on the mound, at the plate, and in the field, the Rocket City Trash Pandas defeated the Tennessee Smokies 6-3 in the third game of their six-game series on Thursday night at Toyota Field. The Trash Pandas got off to a quick
Trash Pandas Bash Past Barons For 9-4 Win
Cruz, Nay each homer and drive in three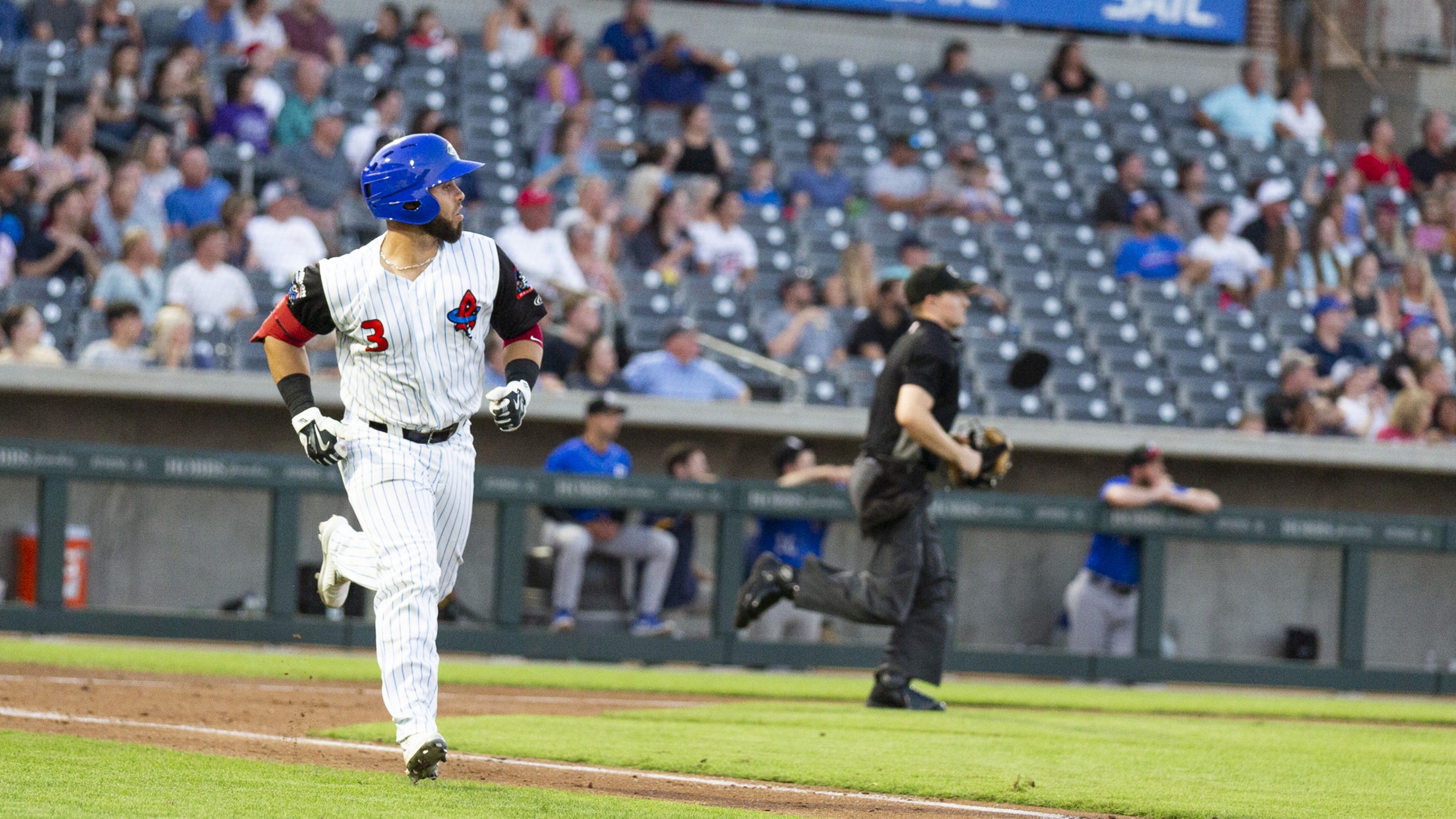 In a game that ended over 24 hours after it began, the Rocket City Trash Pandas defeated the Birmingham Barons 9-4 in a rain-shortened seven-inning contest in the third game of their six-game series that ended on Friday night at Regions Field. On Thursday night, starters Konnor Pilkington of the
Trash Pandas Top Smokies 6-3, Win Fifth Straight
Wilson, Isabel homer for Rocket City in road triumph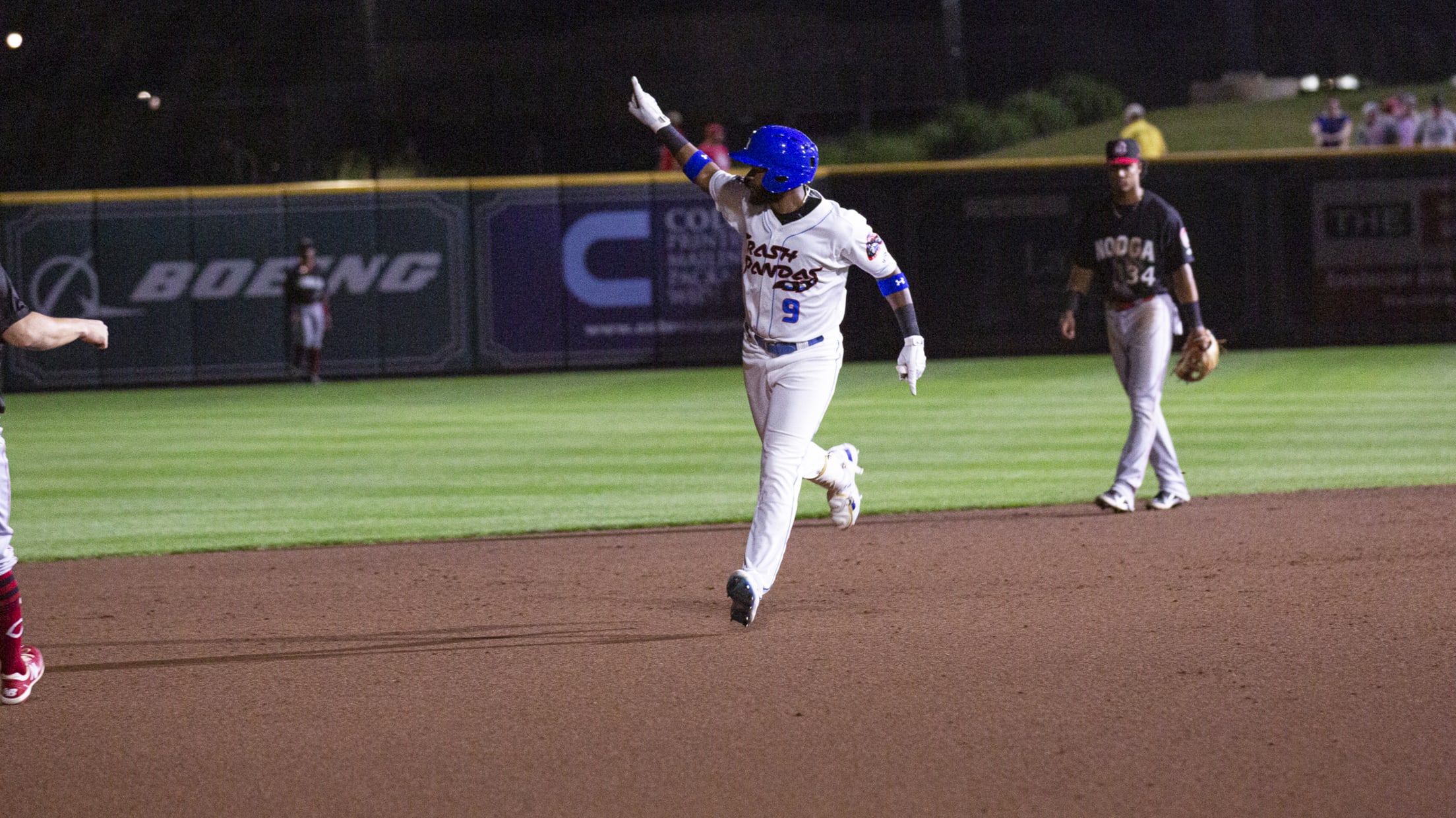 Behind a strong start from the newest member of the rotation and a pair of timely home runs, the Rocket City Trash Pandas defeated the Tennessee Smokies 6-3 to earn their fifth straight win on Friday night in the fourth game of their series at Smokies Stadium. In the top
Late Pensacola Rally Sinks Rocket City In 4-3 Loss
Strong start from Jhonathan Diaz not enough
The Rocket City Trash Pandas were unable to hold a ninth inning lead as the Pensacola Blue Wahoos scored three runs for a 4-3 walk-off win on Thursday night at Blue Wahoos Stadium. The Trash Pandas turned to Oliver Ortega to protect a 3-1 lead in the ninth. A walk
Diaz Dominates in 2-0 Trash Pandas Win
Rocket City records first shutout in franchise history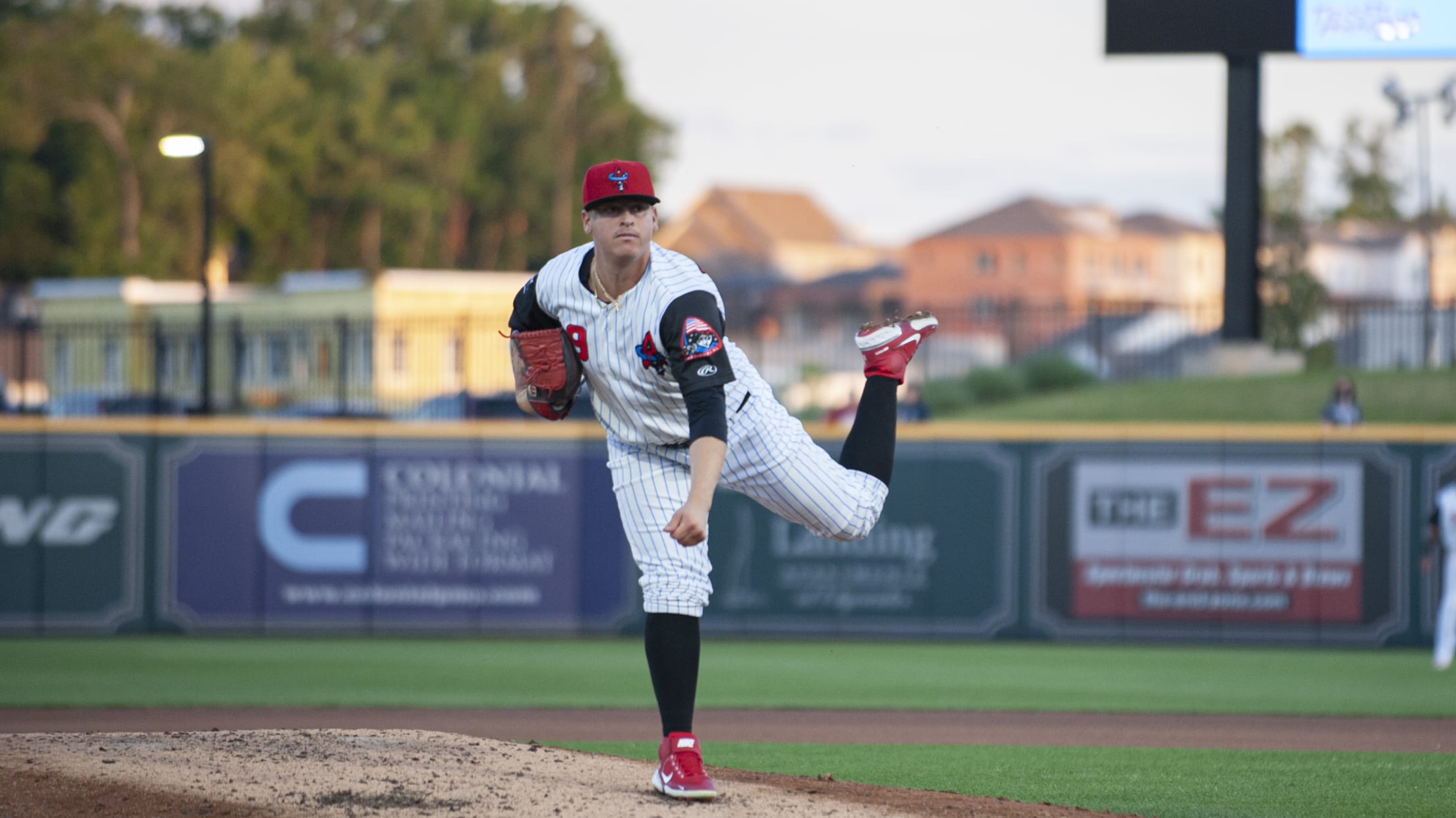 Making his first Double-A start, Jhonathan Diaz took a no-hitter into the sixth inning in the best performance from a Rocket City Trash Pandas starter this season to lead the Trash Pandas to a 2-0 win over the Tennessee Smokies on Thursday night at Toyota Field. From his first pitch,
Rocket City Defeated 7-1 in Chattanooga 
Izzy Wilson hits second home run of season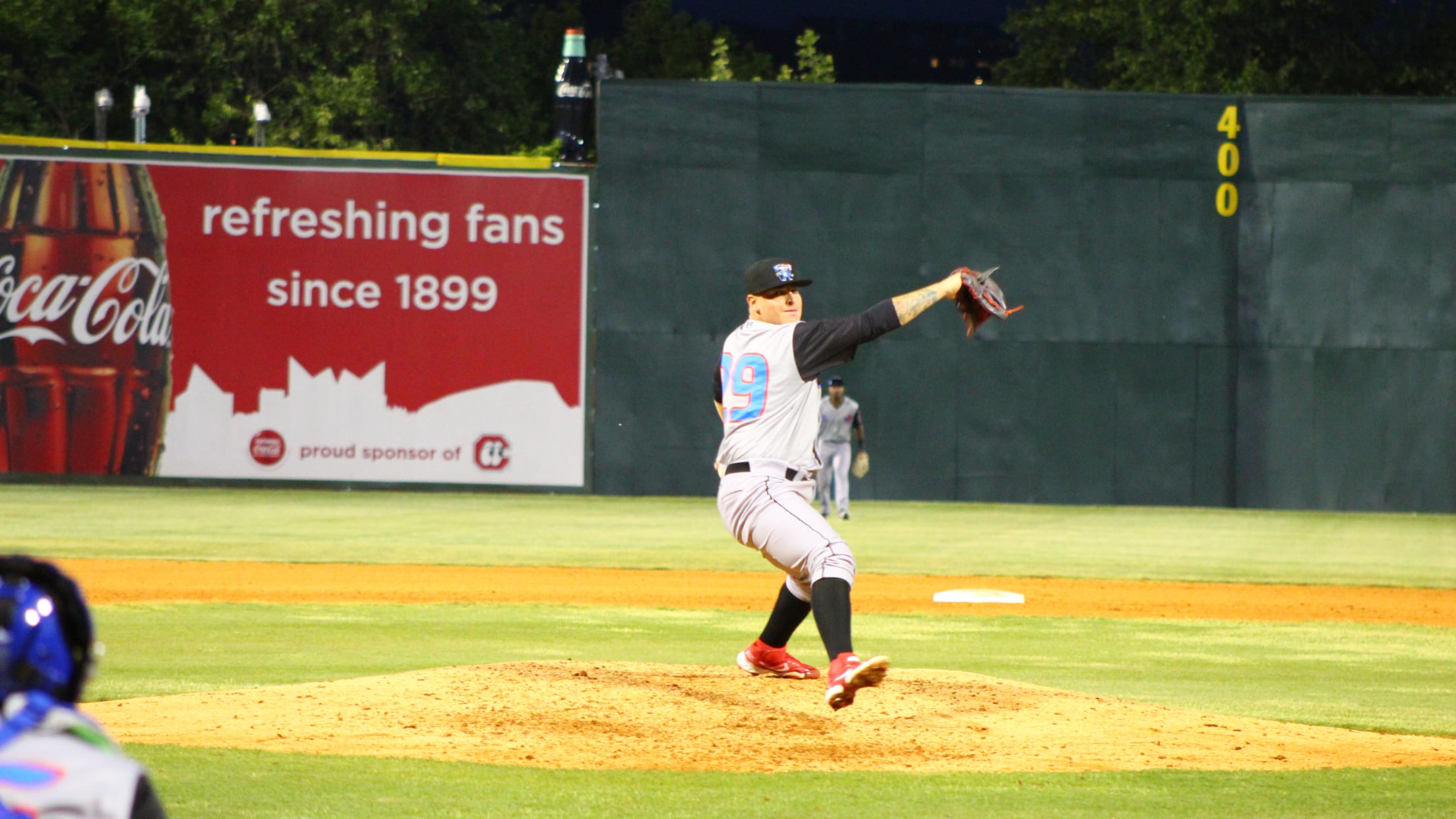 The Rocket City Trash Pandas ended the first series in franchise history with a 7-1 loss to the Chattanooga Lookouts in front of a Mother's Day crowd of 2,542 on Sunday afternoon at AT&T Field. Chattanooga jumped out to an early lead against Trash Pandas starter Cooper Criswell (0-1, 9.00).
Wimberly leads seven Sox alum in Arizona Fall League
Salem has full representation in offseason stage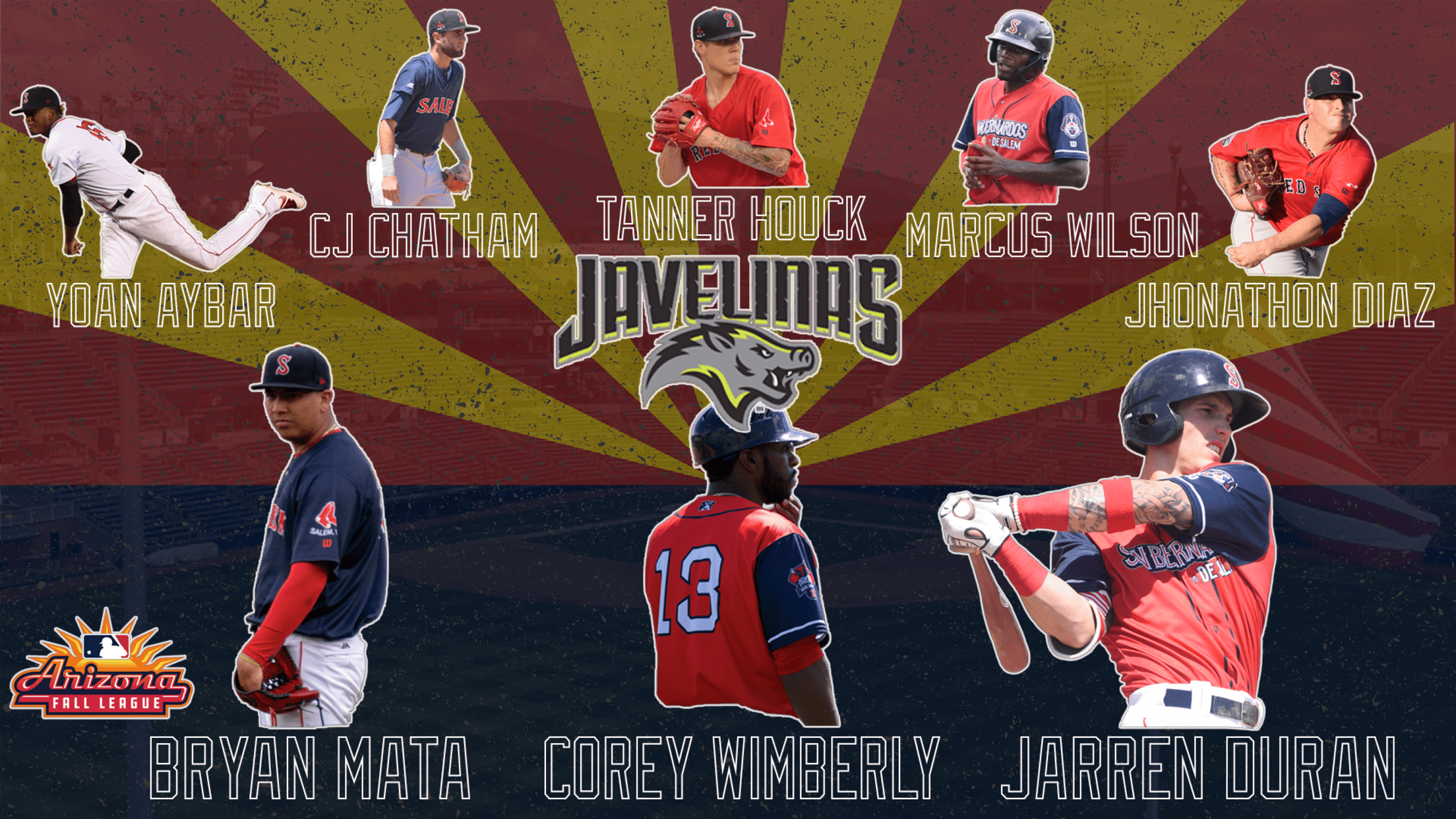 PEORIA, Arizona (September 18, 2019) - Salem manager Corey Wimberly and seven Red Sox alum kick-off Arizona Fall League play this afternoon.Pitchers Yoan Aybar, Jhonathan Diaz, Tanner Houck and Bryan Mata will serve as members of the Peoria Javelinas. Aybar and Mata will fulfill bullpen roles while Diaz and Houck
Blue Rocks take 5-4 extra inning win over Red Sox
Diaz twirls third-straight shutout start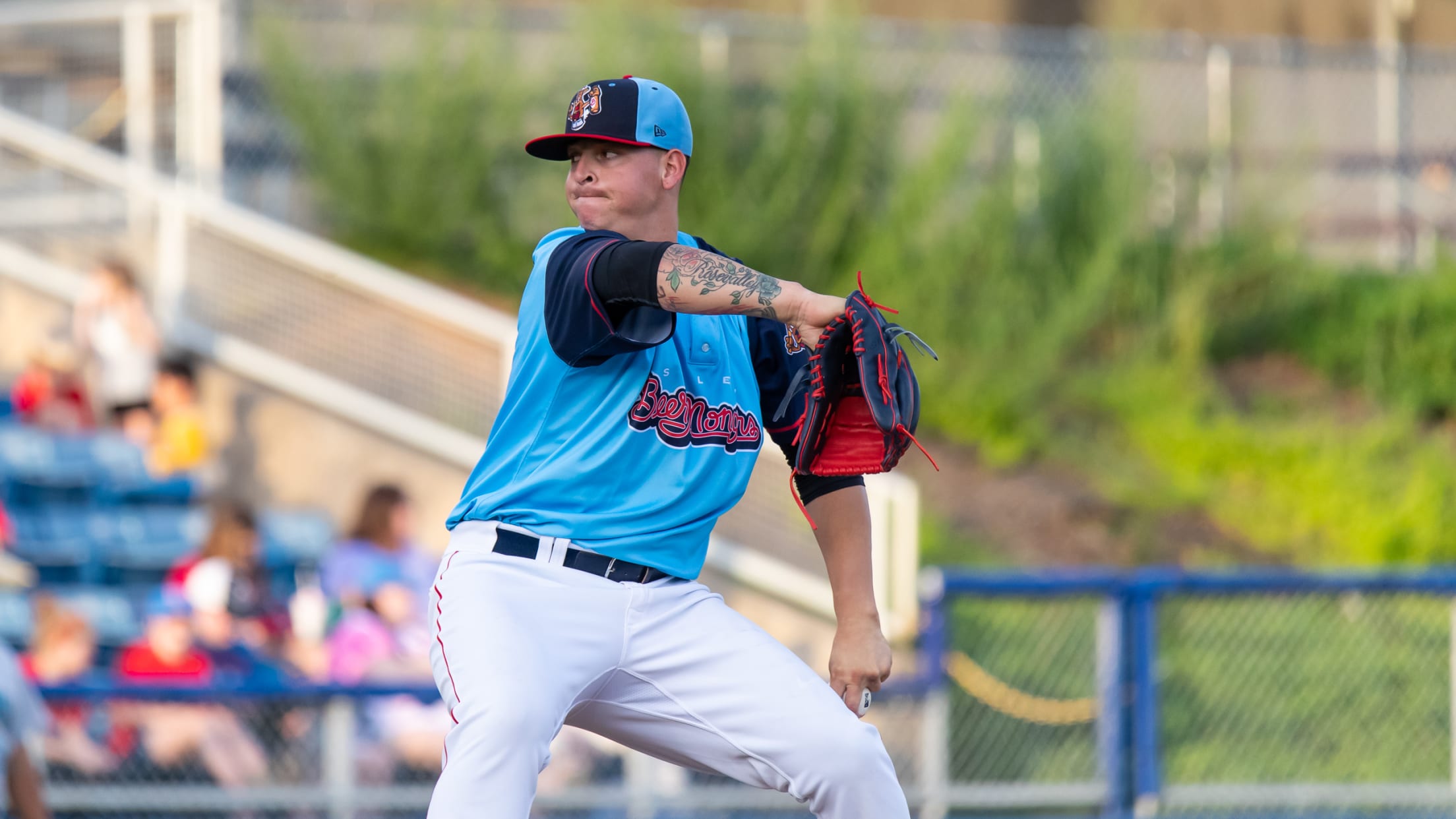 WILMINGTON, Delaware (September 7, 2019) - The Salem Red Sox rallied to force extra innings but the Wilmington Blue Rocks walked-off 5-4 in ten innings in Game Four of the Carolina League North Division Championship Saturday night at Frawley Stadium.How it Happened * Jhonathan Diaz dueled for six straight shutout
Sox silence Dash 4-0
Acosta homer backs superb pitching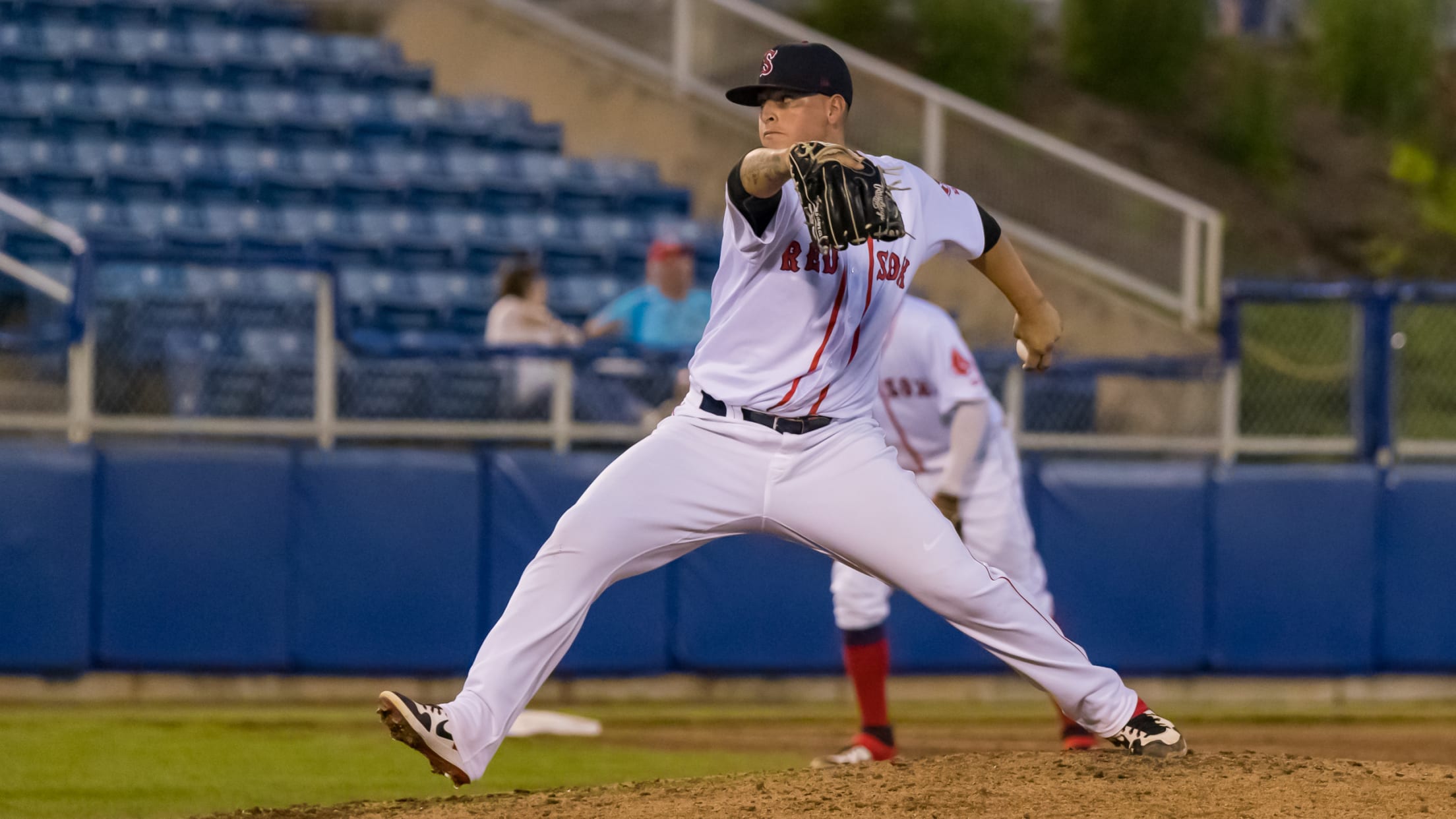 WINSTON-SALEM, North Carolina (August 26, 2019) - Victor Acosta homered to back a two-hit pitching performance as the Salem Red Sox blanked the Winston-Salem Dash 4-0 Monday night at BB&T Ballpark.How it Happened * Keith Curcio singled in the fourth inning before Victor Acosta broke the contest open with a
Castellanos blasts Myrtle Beach 7-5
Red Sox take third come-from-behind win from the Pelicans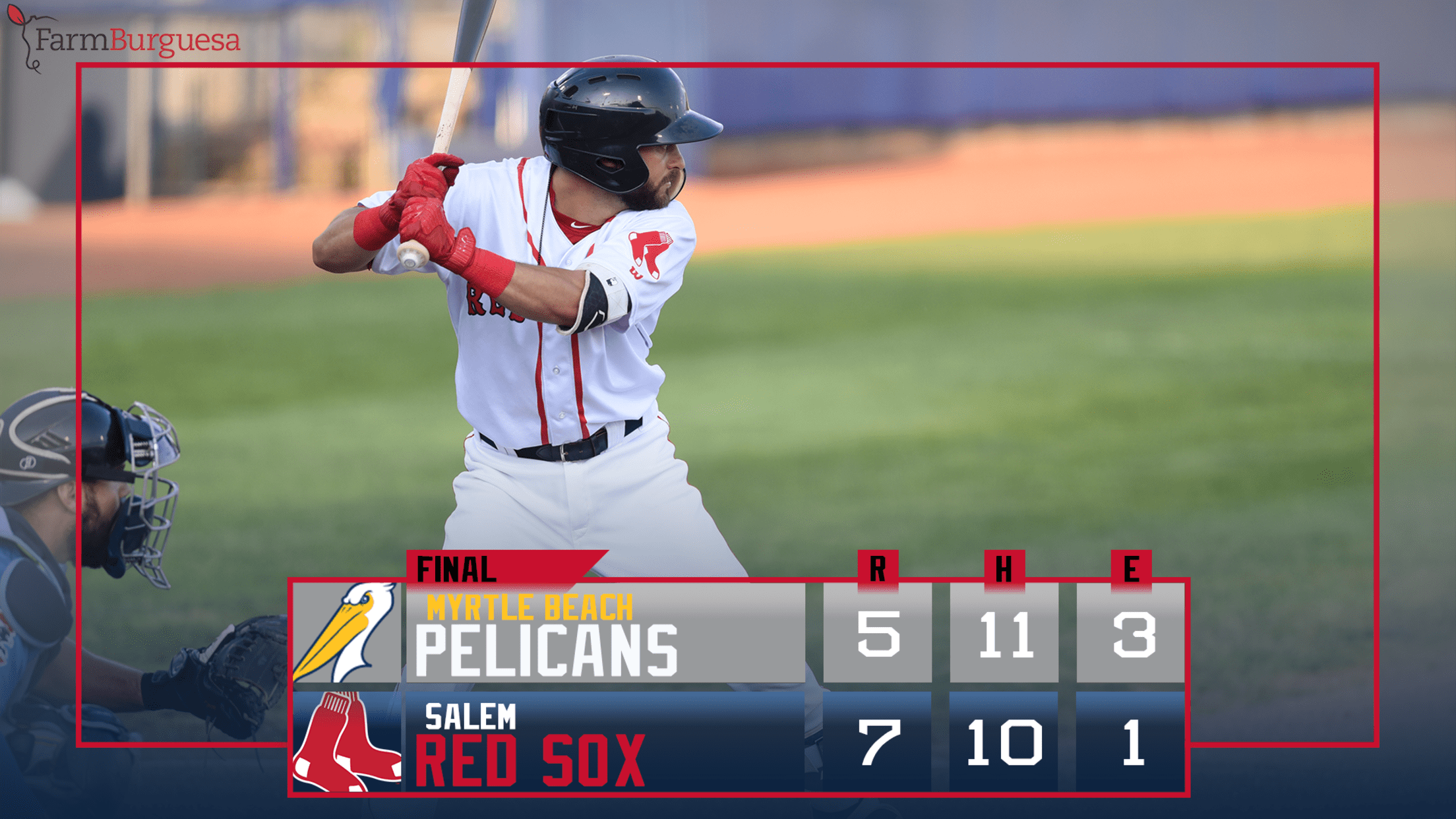 SALEM, Virginia (July 27, 2019) - Pedro Castellanos blasted two jacks to push the Salem Red Sox over the Myrtle Beach Pelicans 7-5 Saturday night at Haley Toyota Field.How it Happened * The Pelicans jumped to an early 3-0 lead after a trio of singles. Miguel Amaya scored one on
Madden knocks Sox to 5-1 and series win
Salem splits Monday with Myrtle Beach, Diaz scoreless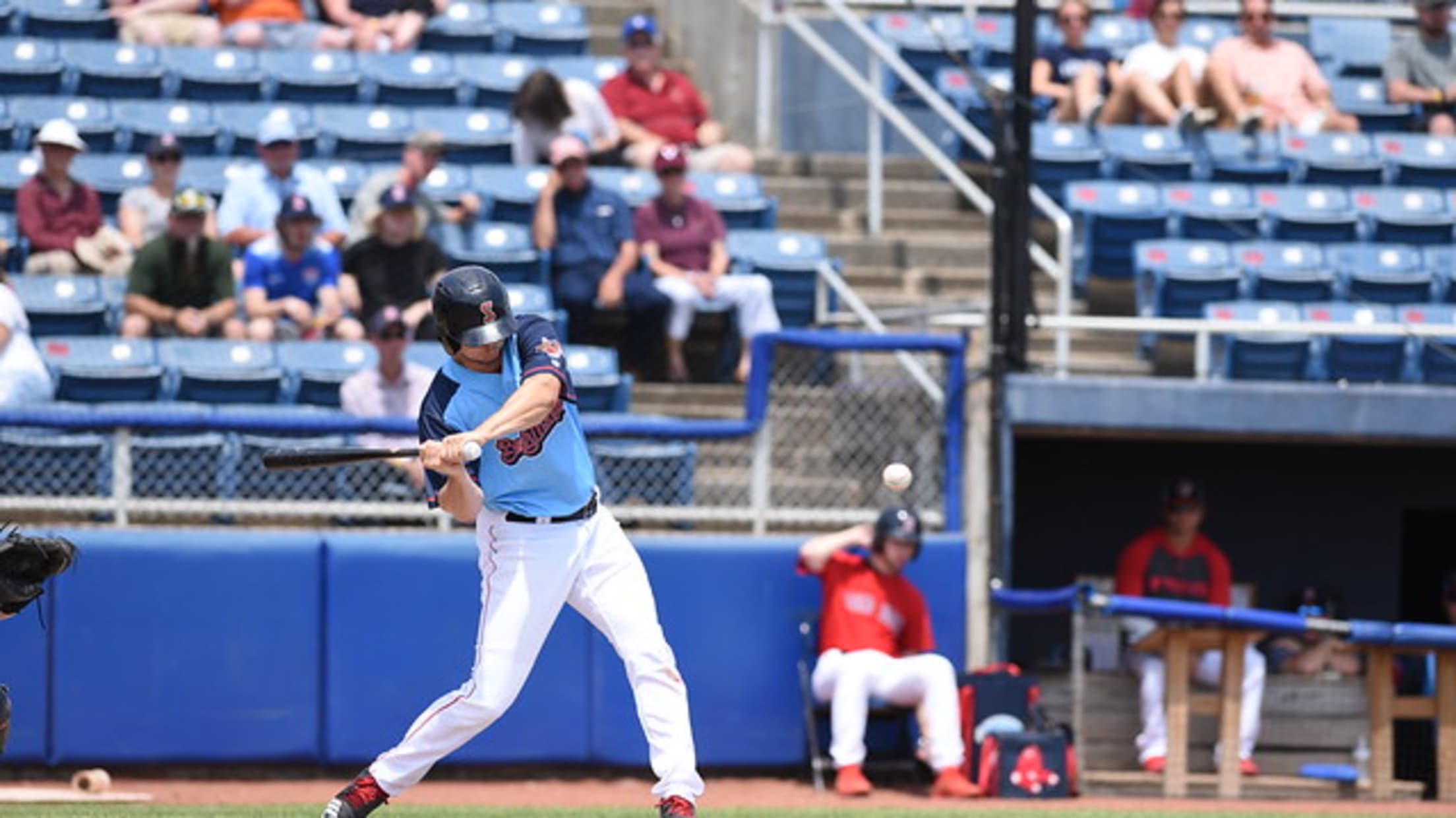 MYRTLE BEACH, South Carolina (July 22, 2019) - After falling 6-1 in Sunday's suspended game, Charlie Madden backed Jhonathan Diaz's scoreless outing with four RBI for a 5-1 win to take the series Monday night at TicketReturn.com Field.GAME ONEHow it Happened * The Birds struck early on a sacrifice fly
Salem squashes Down East rally 4-2
Castellanos continues Sox home run streak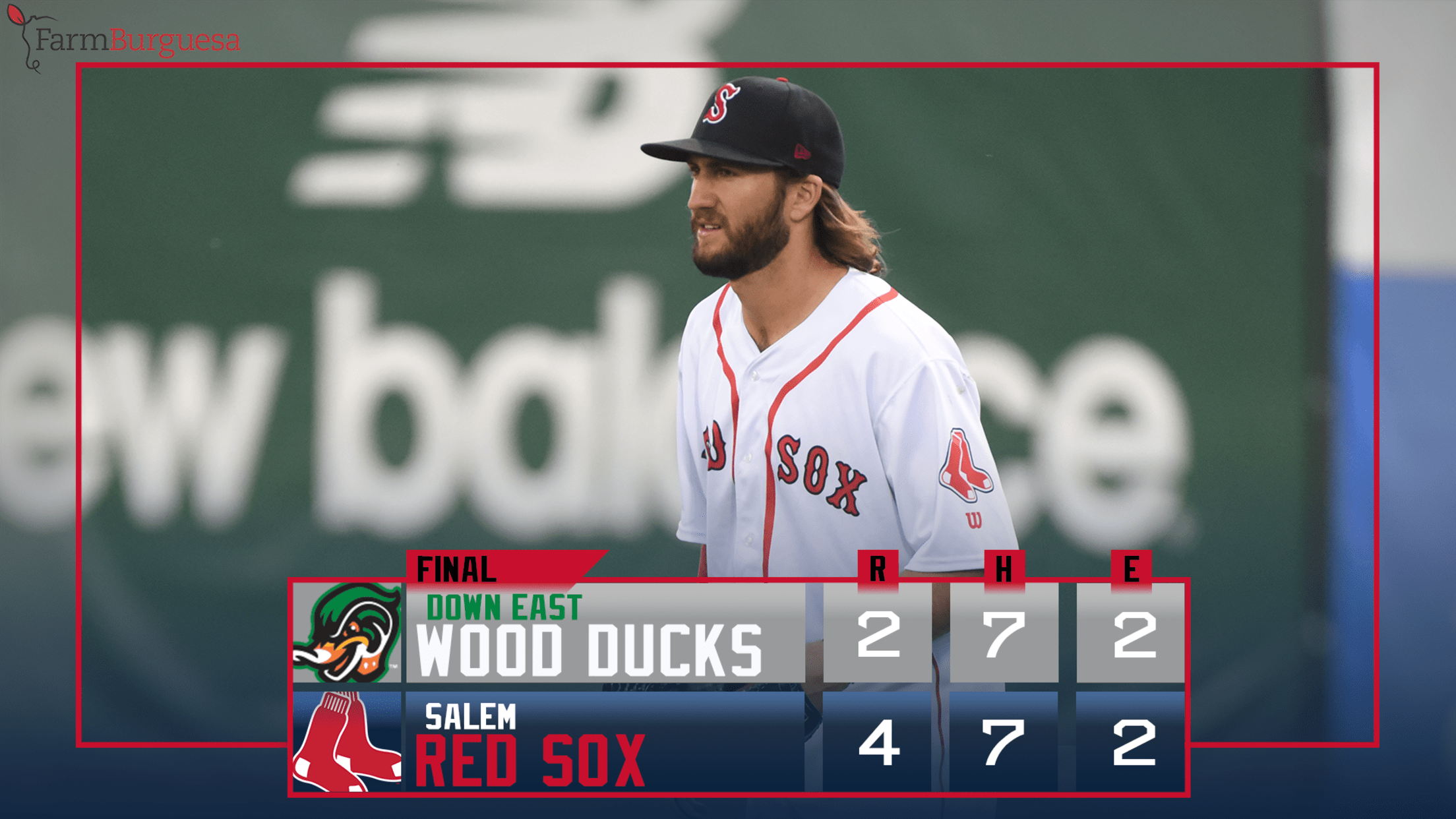 SALEM, Virginia (July 17, 2019) - Clutch hitting, more home runs and driven pitching propelled Salem to a 4-2 win over the Down East Wood Ducks Wednesday night at Haley Toyota Field.How it Happened * Bubba Thompson blasted the Wood Ducks onto the board 1-0 in the first inning with
Red Sox hurlers shine in twin bill split
Wilmington walks-off 2-1, Salem squeaks by 1-0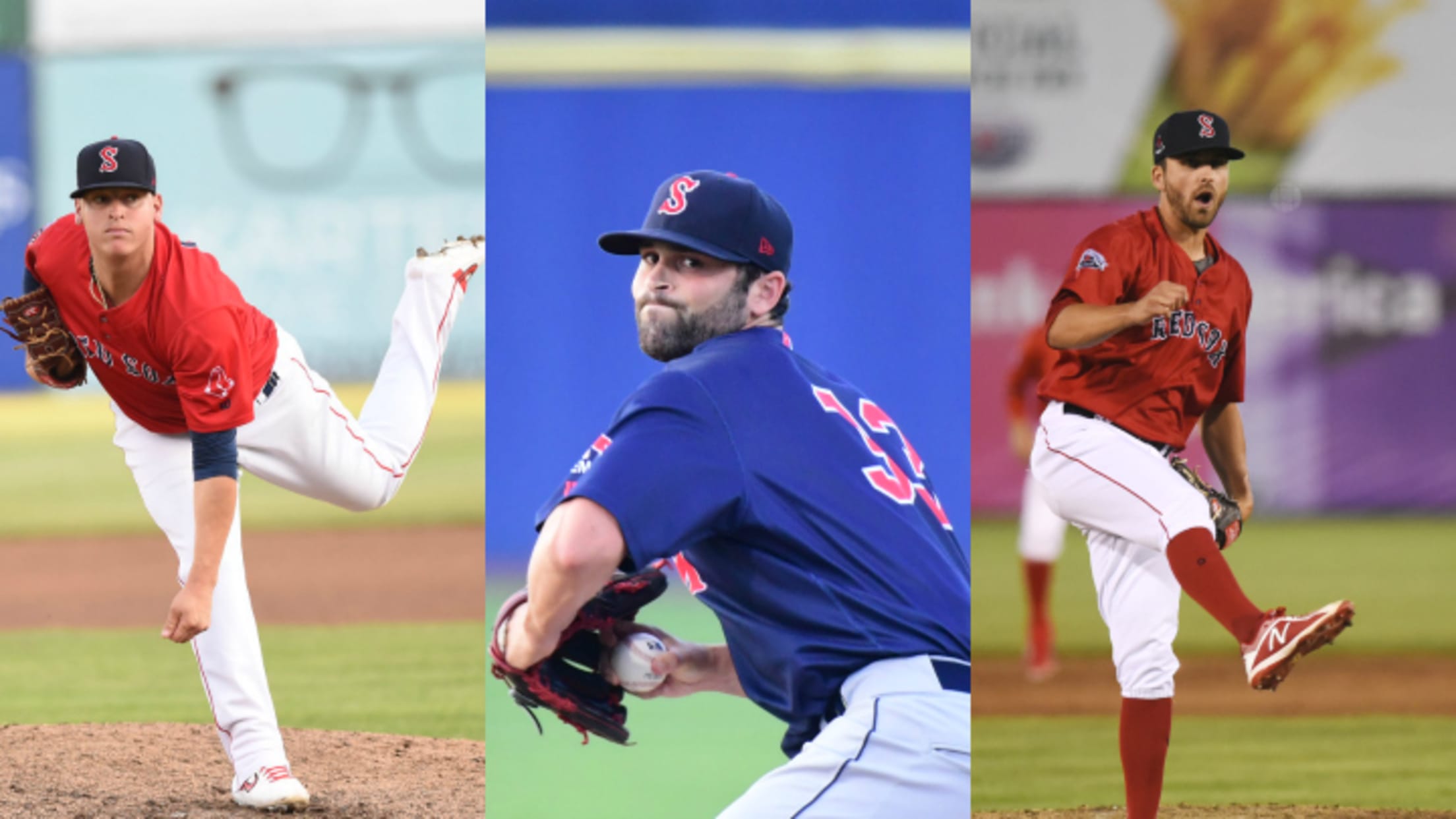 WILMINGTON, Delaware (July 12, 2019) - Salem settled into a pitchers' duel with Wilmington through Friday's twin bill at Frawley Stadium, splitting the day, 1-2, 1-0 to take the series.GAME ONEHow it Happened * Jhonathan Diaz and Kris Bubic clashed in a southpaw battle, both starters held scoreless and pushed
Wood Ducks stun Red Sox 6-2
Diaz permits just one hit in another stellar start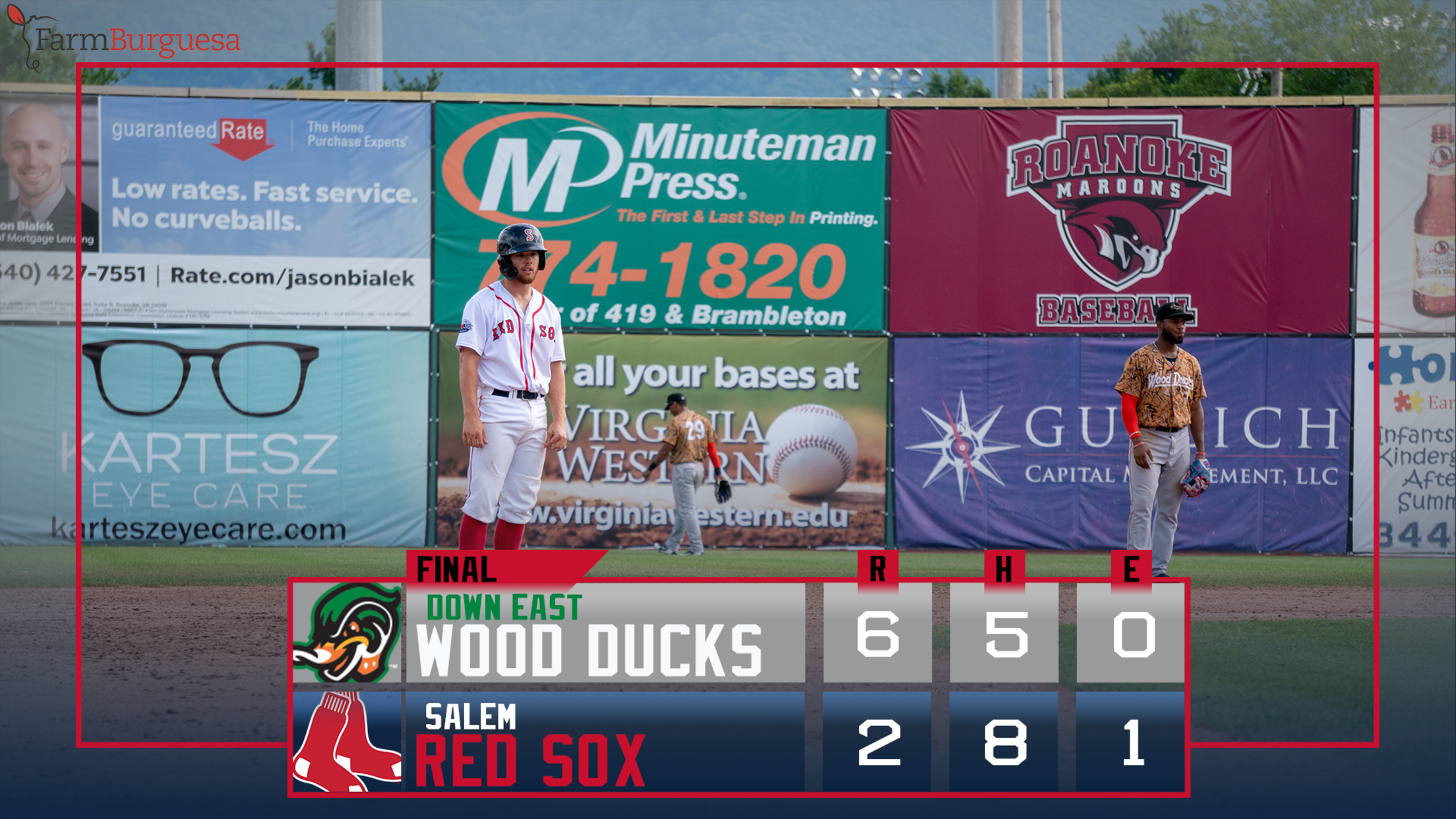 SALEM, Virginia (July 6, 2019) - Jhonathan Diaz limited the Wood Ducks to just one hit Saturday but a ninth inning rally spurred extra-inning chaos as Down East defeated Salem 6-2 at Haley Toyota Field.How it Happened * The Red Sox connected in the second inning. Nick Lovullo singled and
Red Sox rock Woodpeckers 9-3
Salem smacks three home runs, Diaz twirls gem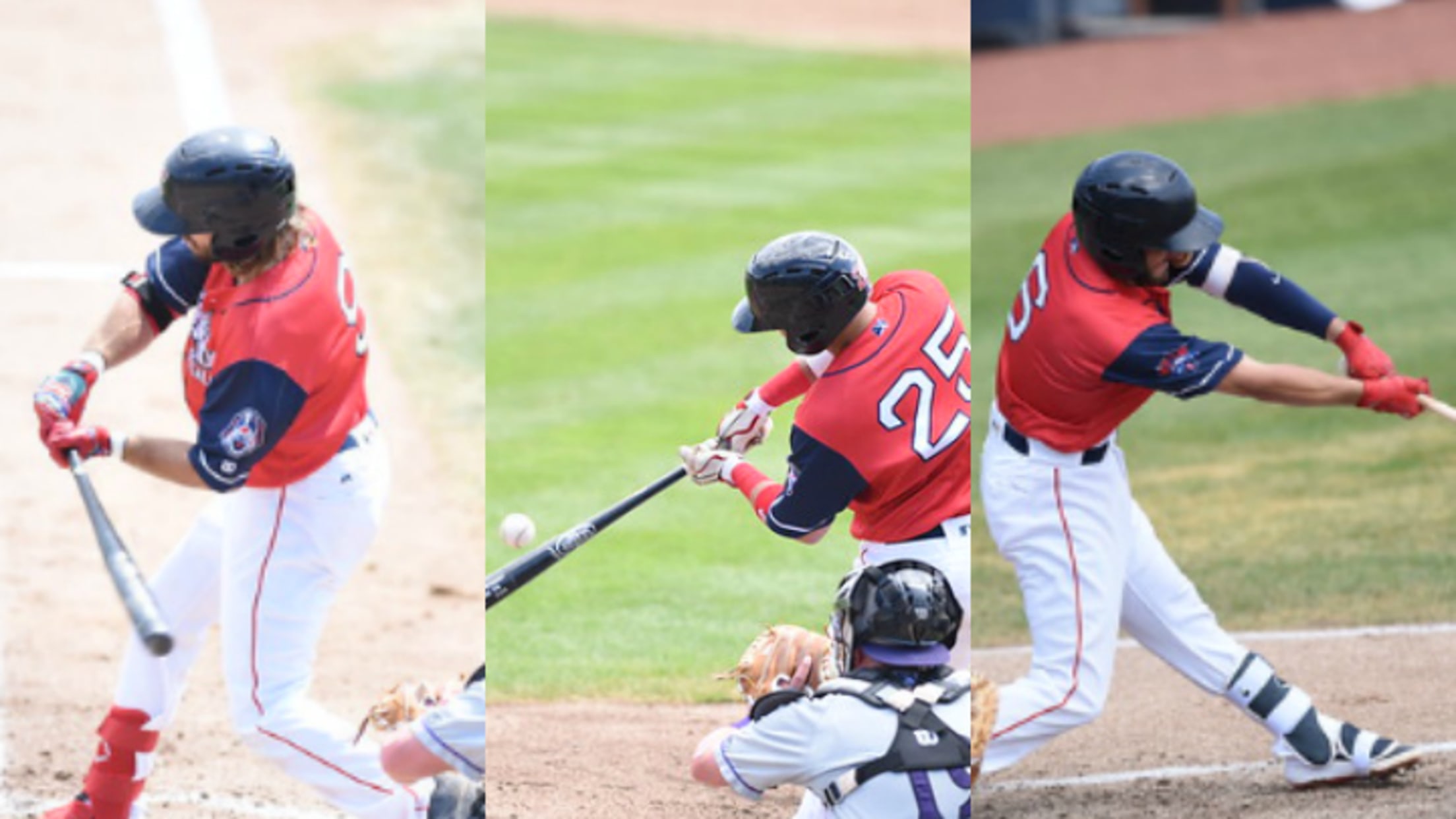 FAYETTEVILLE, North Carolina (July 1, 2019) - The Red Sox blasted three home runs to back up a scoreless performance from Jhonathan Diaz to steam roll Fayetteville 9-3 Monday night at Segra Stadium.How it Happened * Samuel Miranda cracked Salem onto the board in the third inning with a lead-off
Diaz posts seven zeros for Salem
Left-handed Boston prospect allows one hit, strikes out seven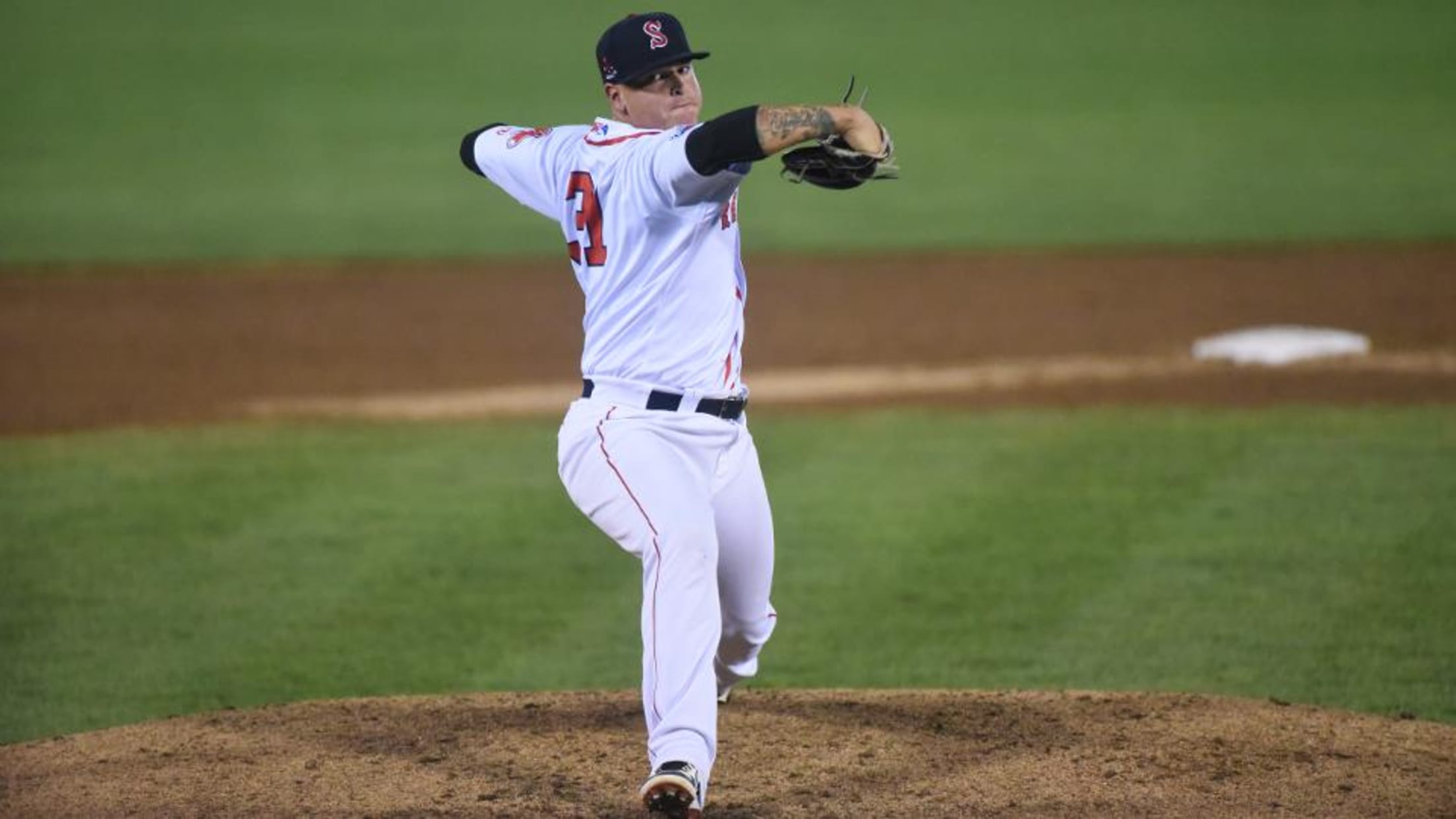 Jhonathan Diaz had virtually no problems on the mound Monday night.The left-handed Boston prospect allowed one hit and struck out seven over seven scoreless frames as Class A Advanced Salem bested Fayetteville, 9-3, at SEGRA Stadium.
Red Sox split second-half start
Diaz twirls dime, Wilson homers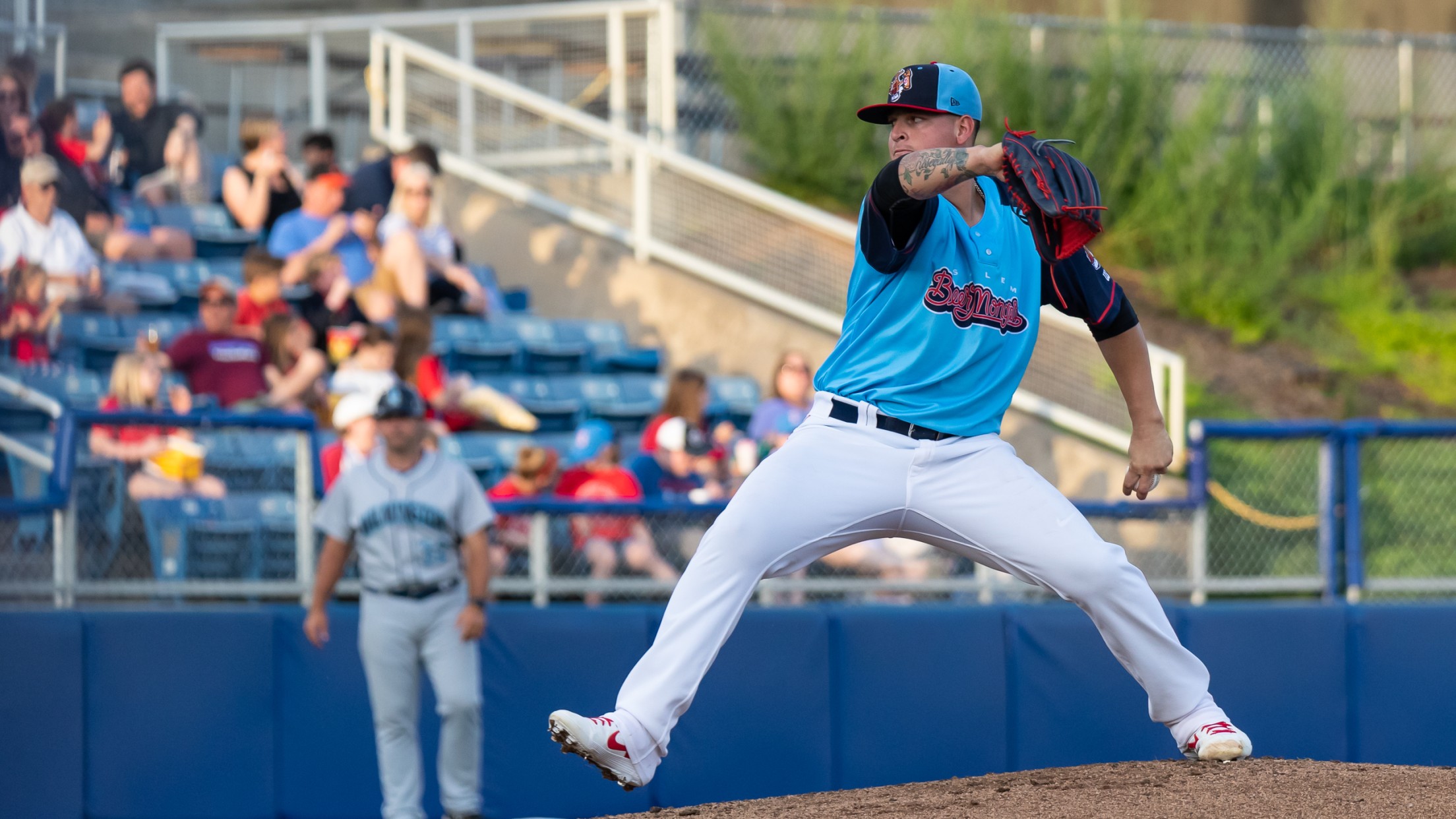 Kinston, North Carolina (June 21, 2019) - The Salem Red Sox opened the second-half of Carolina League play with a double header split against the Down East Wood Ducks Friday night at Grainger Stadium. GAME ONEHow it Happened * Tanner Nishioka scored Salem first with an RBI single in the
Salem shuts out Potomac in series opener
Diaz delivers six innings of shutout ball in 2-0 win
POTOMAC, Virginia (April 23, 2019) - Jhonathan Diaz delivered his best start of the season tossing six innings of shutout ball en route to a 2-0 Salem win over the Potomac Nationals at Pfitzner Stadium on Tuesday night. How it Happened * Jhonathan Diaz made his fourth start on the mound for
Dalbec, Reyes plow forth on Red Sox farm
Thrid baseman, right-hander displayed special power, control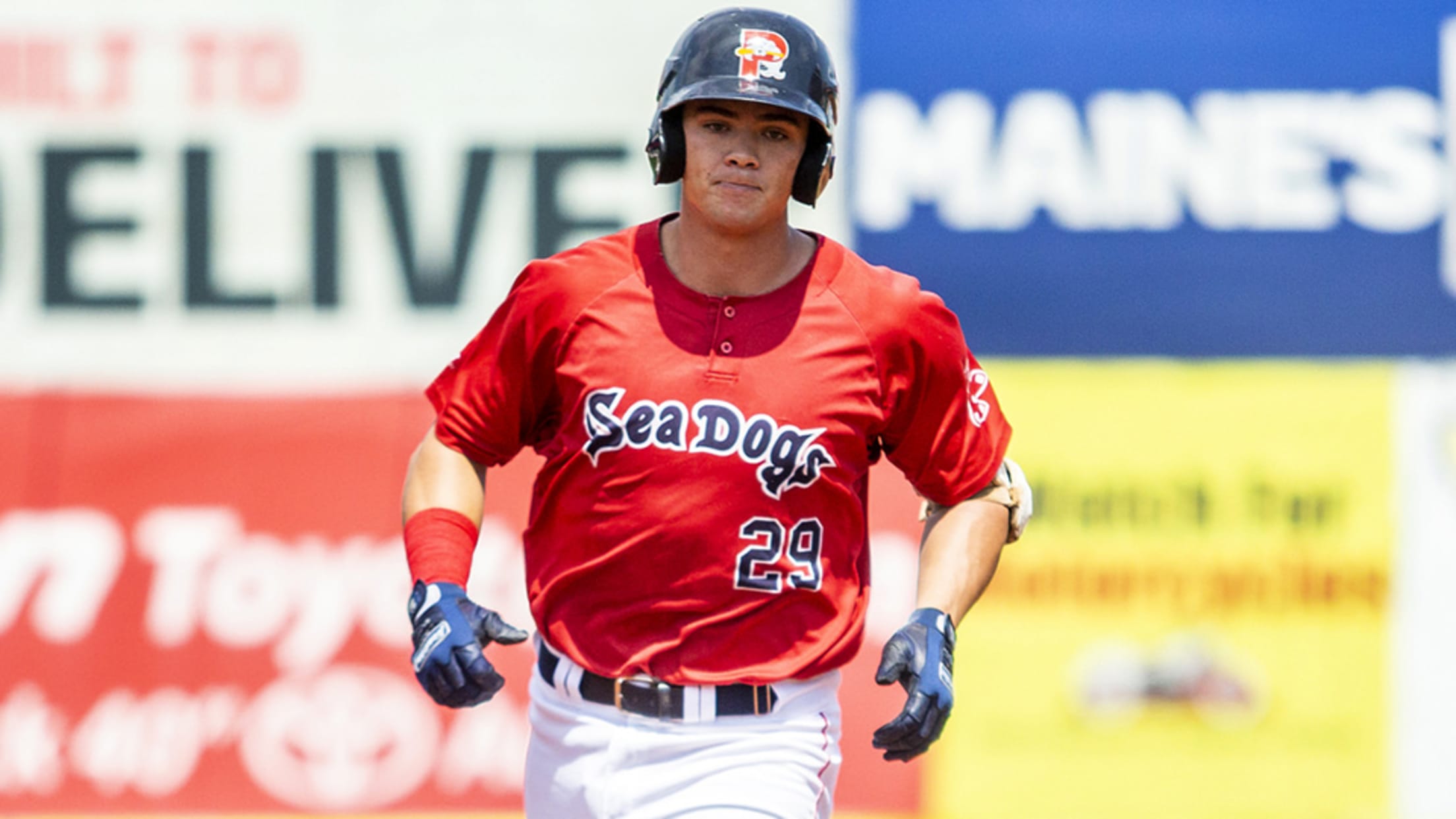 Each offseason, MiLB.com goes position by position across each system and honors the players -- regardless of age or prospect status -- who had the best seasons in their organization. Click here to locate your favorite club.An 108-win season at the Major League level can make everyone feel good, top
Diaz Pitches Drive to Shutout of GreenJackets
Southpaw allows just two hits over seven innings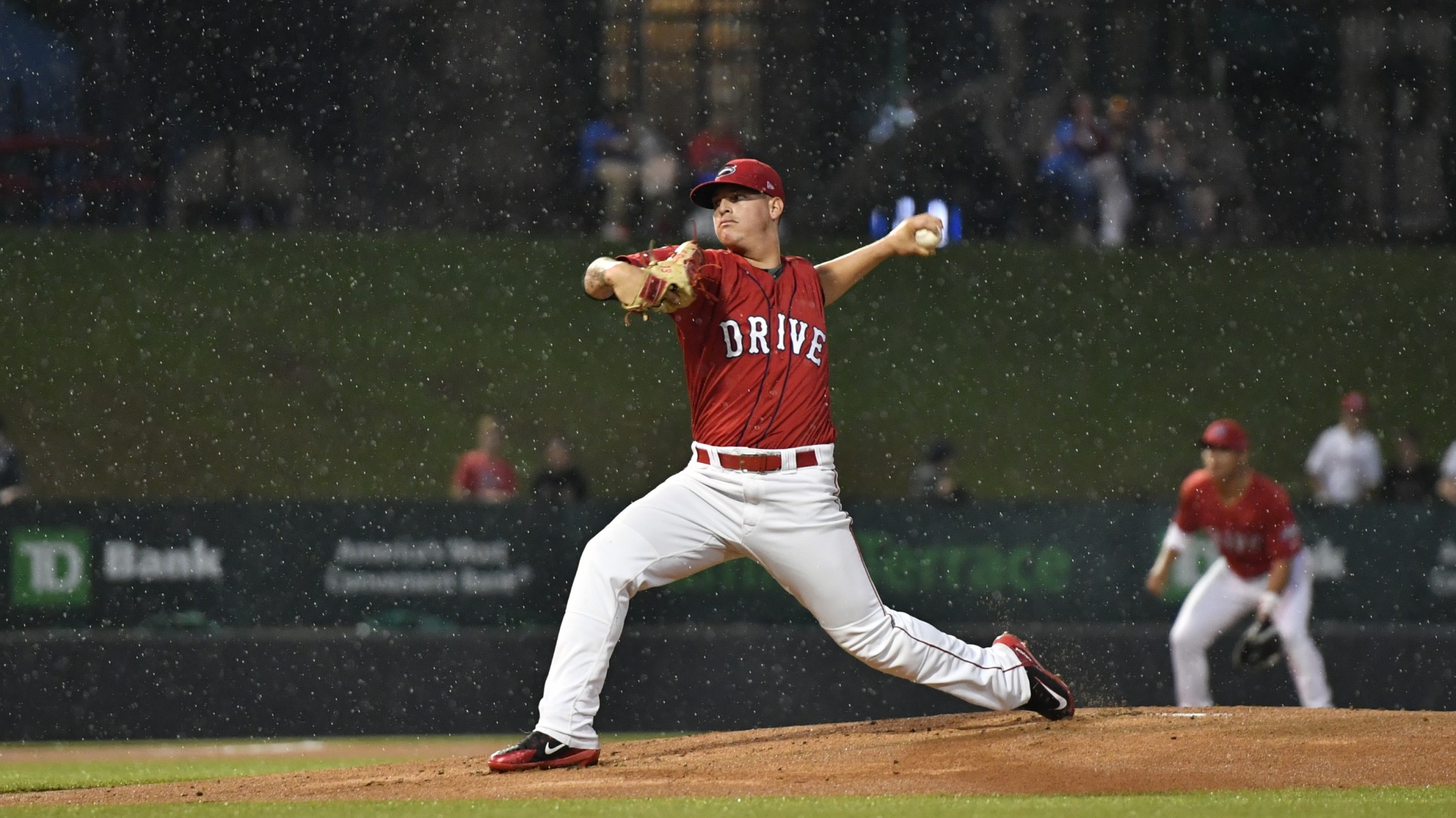 Augusta, GA - The recent trend of strong starting pitching continued for the Greenville Drive on Wednesday night, as Jhonathan Diaz delivered seven outstanding innings in a 2-0 shutout of the Augusta GreenJackets.Diaz (2-5) was in control all game long for the Drive (18-39) en route to his first victory
Diaz puts up seven zeros for Drive
Red Sox No. 29 prospect gives up two hits, matches longest start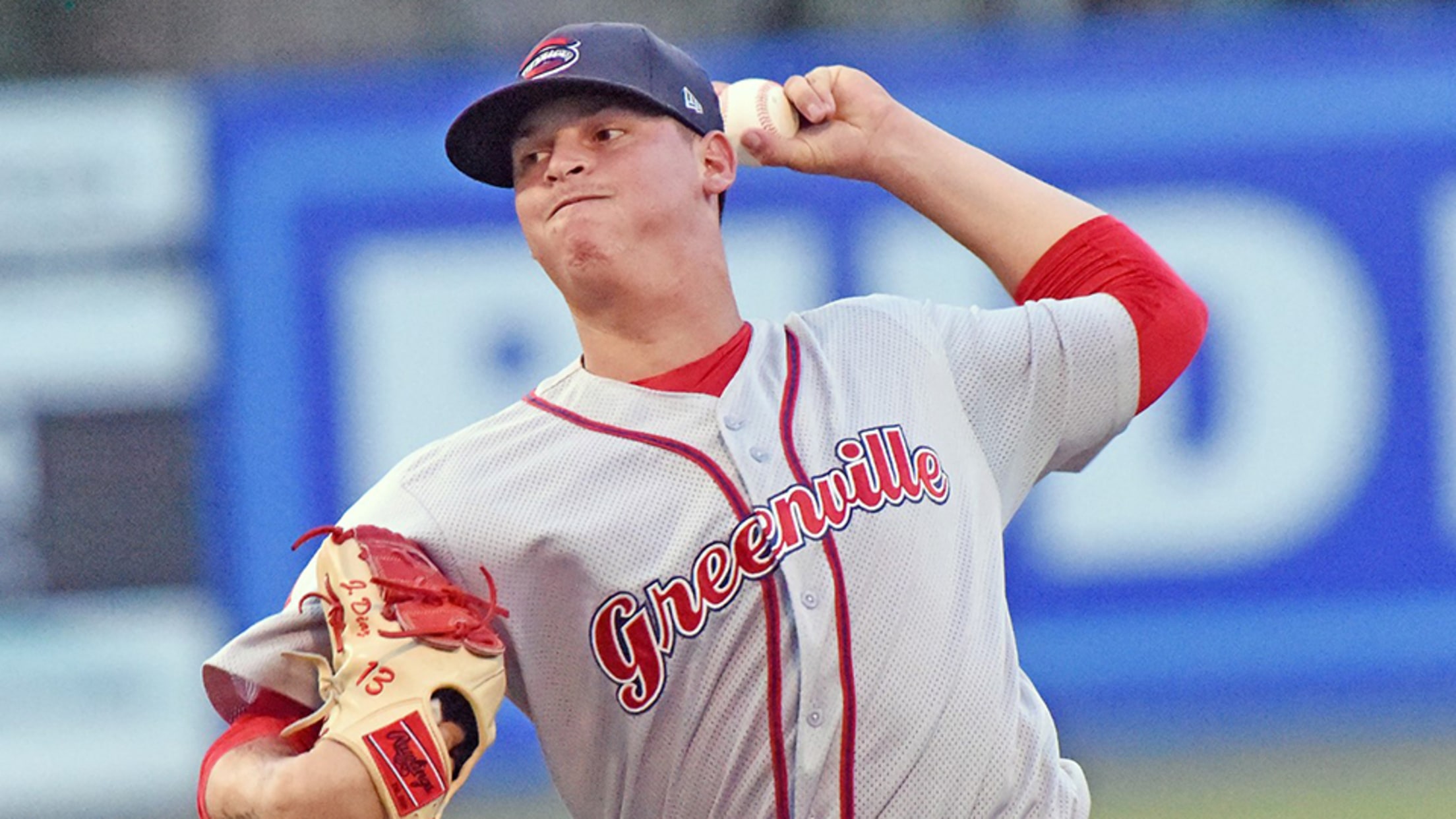 Early in Wednesday's game at SRP Park, Class A Greenville pitching coach Bob Kipper noticed an intense focus from Jhonathan Diaz on the rubber. The extra attention to detail complementing his stuff translated into the southpaw's best start of the year.The 29th-ranked Red Sox prospect gave up two hits and