Wichita Clinches Series in Extra Innings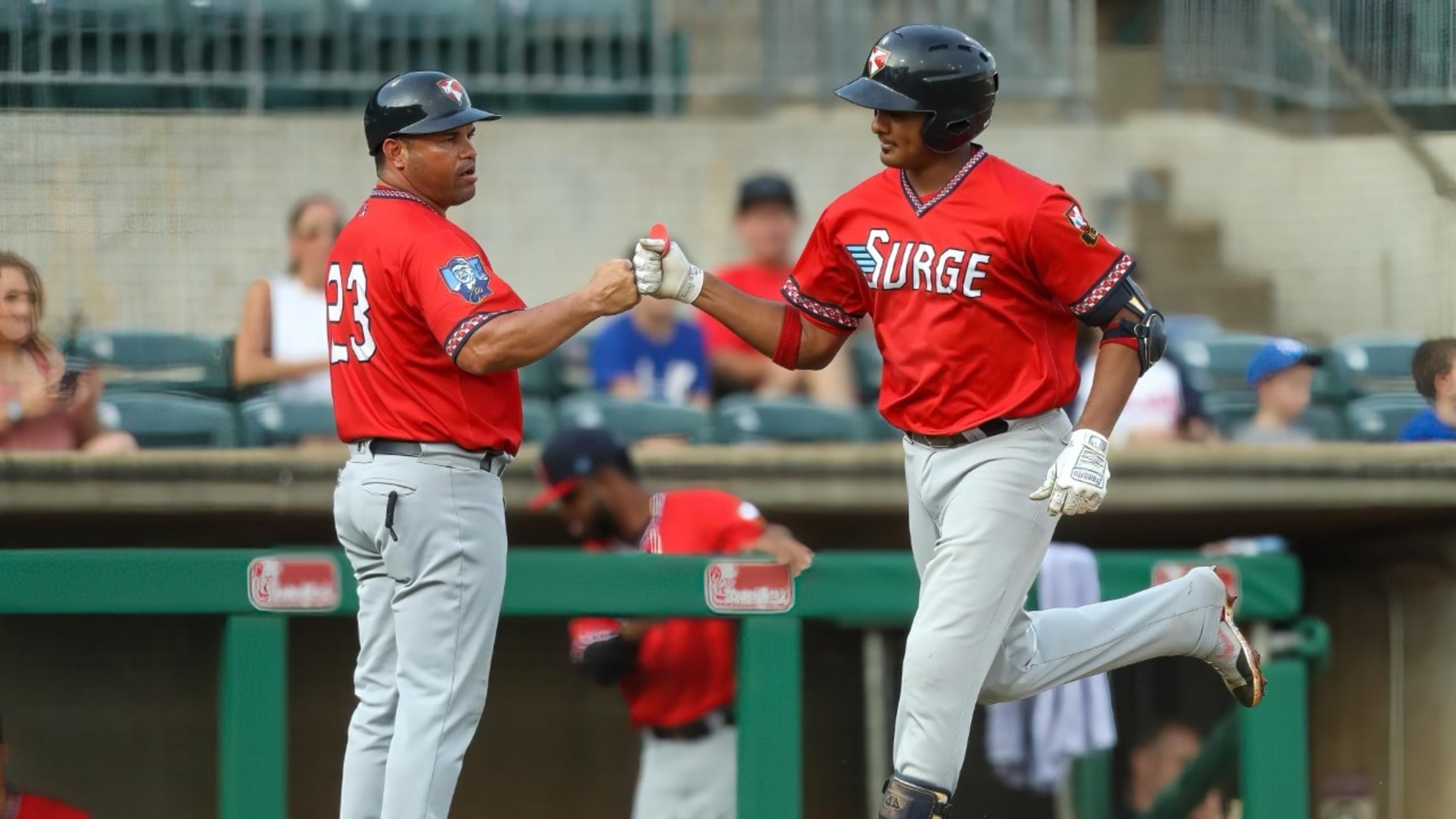 Arkansas 4 Wichita 5 LITTLE ROCK, AR– The Wind Surge clinched the series against the Arkansas Travelers tonight with a 5-4 win in 10 innings. Wichita doubled up Arkansas in hits (12-6) to lead themselves to a game five victory. The Surge continued the trend of jumping out first with
Eighth inning sends Stone Crabs past Tampa 6-4
Charlotte draws nine walks to beat Tarpons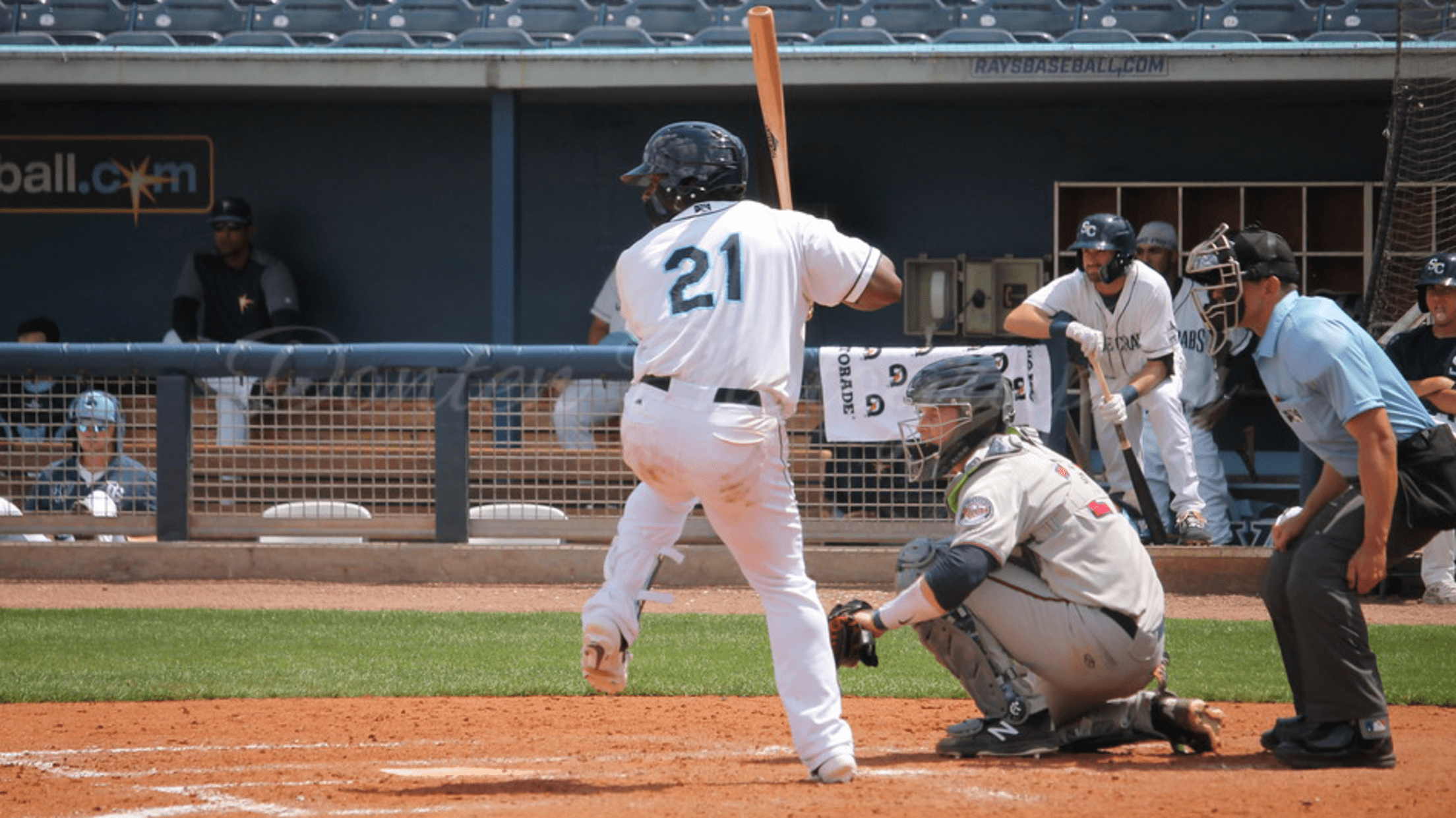 TAMPA, Fla. (August 9, 2019) - The Charlotte Stone Crabs took advantage of a season high nine walks Friday to come from behind and beat Tampa 6-4 at Steinbrenner Field.The Stone Crabs (70-46, 35-15) trailed 2-0 after six innings, cutting the deficit in half on a wild pitch in the
Romero earns shutout in 1-0 win over Jupiter
Right-hander leads Charlotte to doubleheader split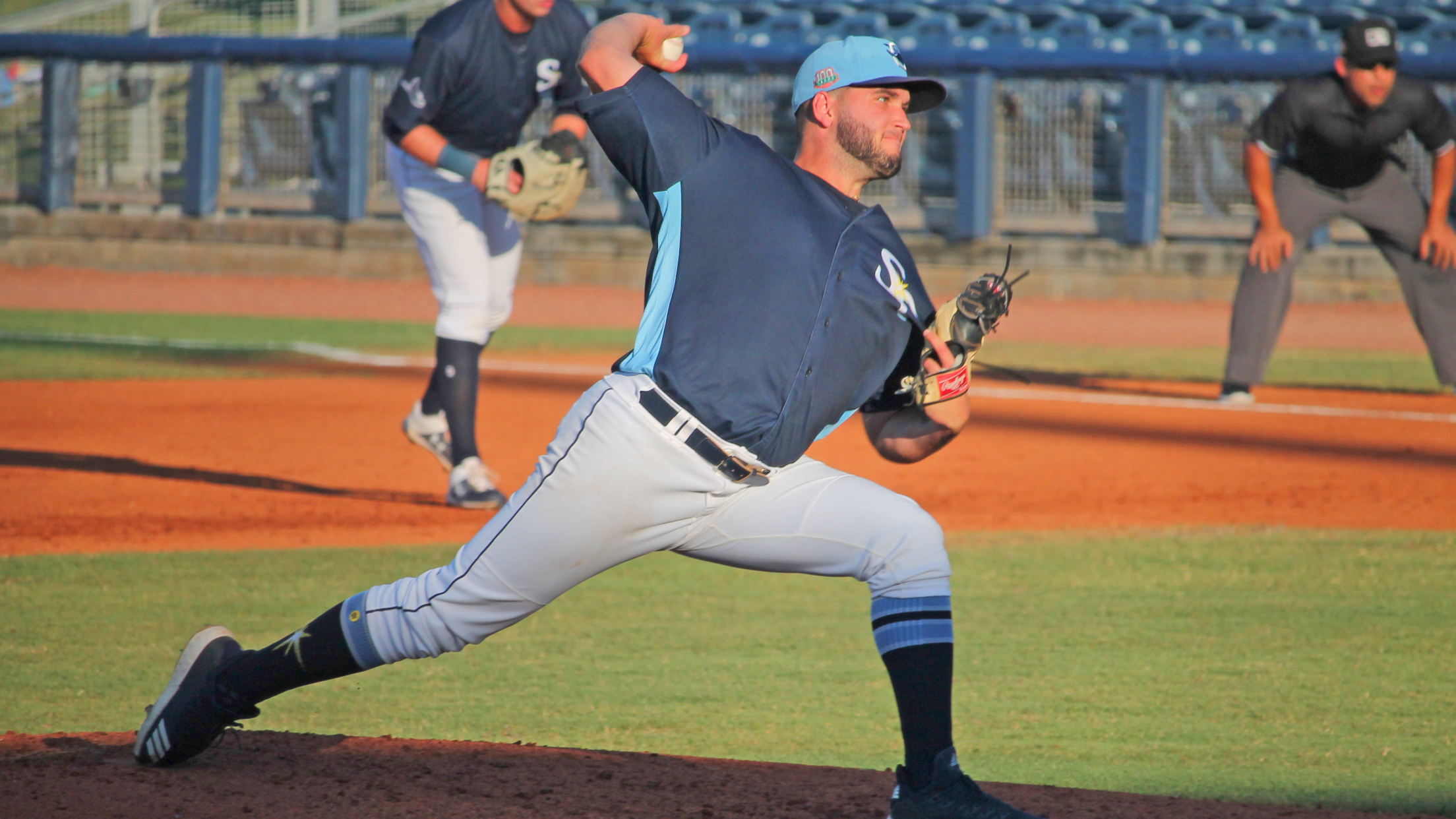 PORT CHARLOTTE, Fla. (July 22, 2019) - Tommy Romero delivered the first individual shutout of the year for Charlotte Stone Crabs Monday, leading his team to a 1-0 win and a doubleheader split with the Jupiter Hammerheads at Charlotte Sports Park.Romero (9-2) tied a season high with nine strikeouts, facing
Crabs come back to stun St. Lucie 4-3 in 10
Charlotte erases two deficits to win series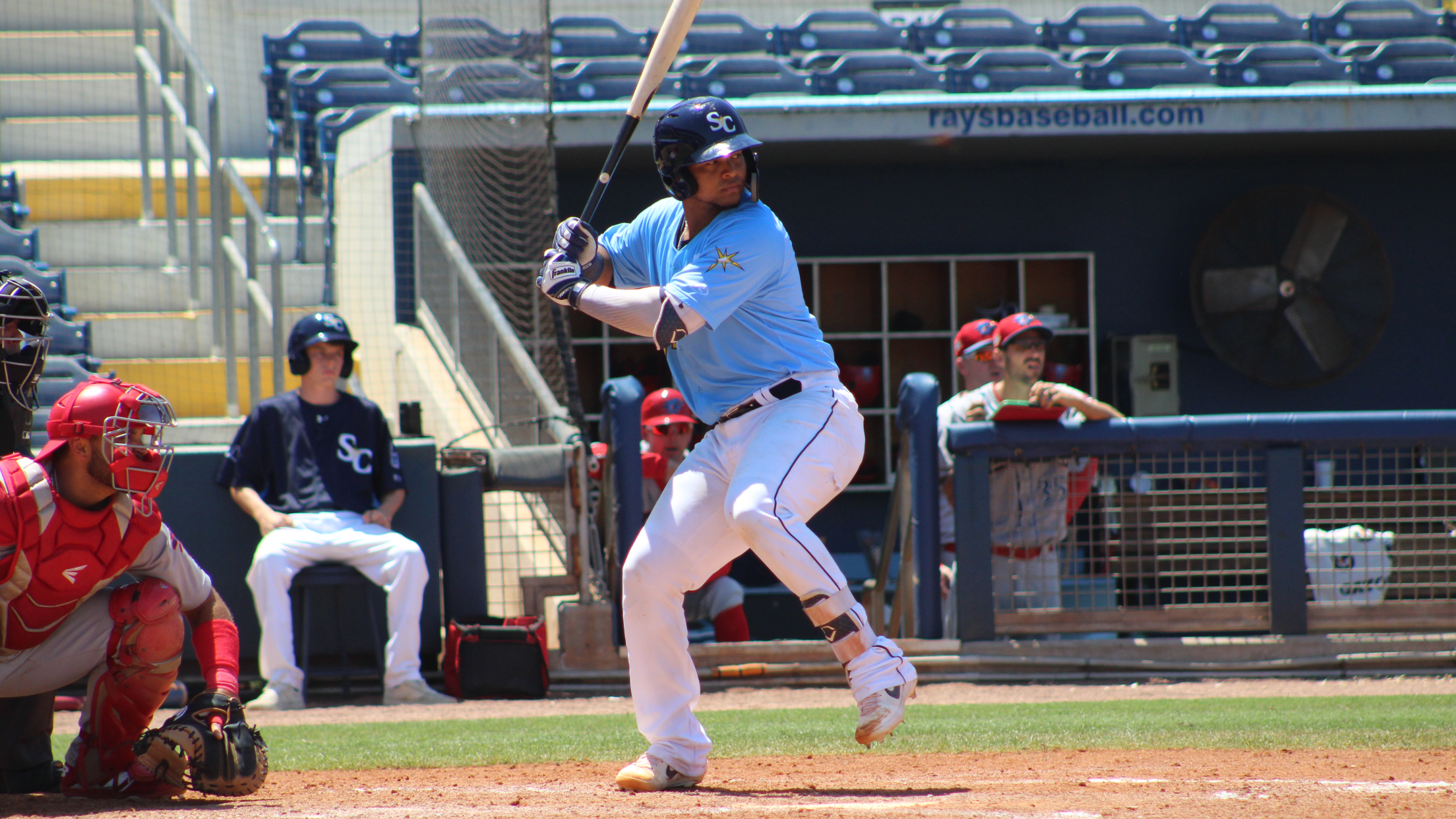 PORT SAINT LUCIE, Fla. (July 17, 2019) - The Charlotte Stone Crabs were down to their final strike Wednesday, but managed to come back to stun the St. Lucie Mets 4-3 in 10 innings at First Data Field.With St Lucie (50-45, 18-11) leading 3-2 in the top of the ninth,
Toolshed: Traded prospects, one year later
Looking at D-backs' Widener, many Marlins moved last offseason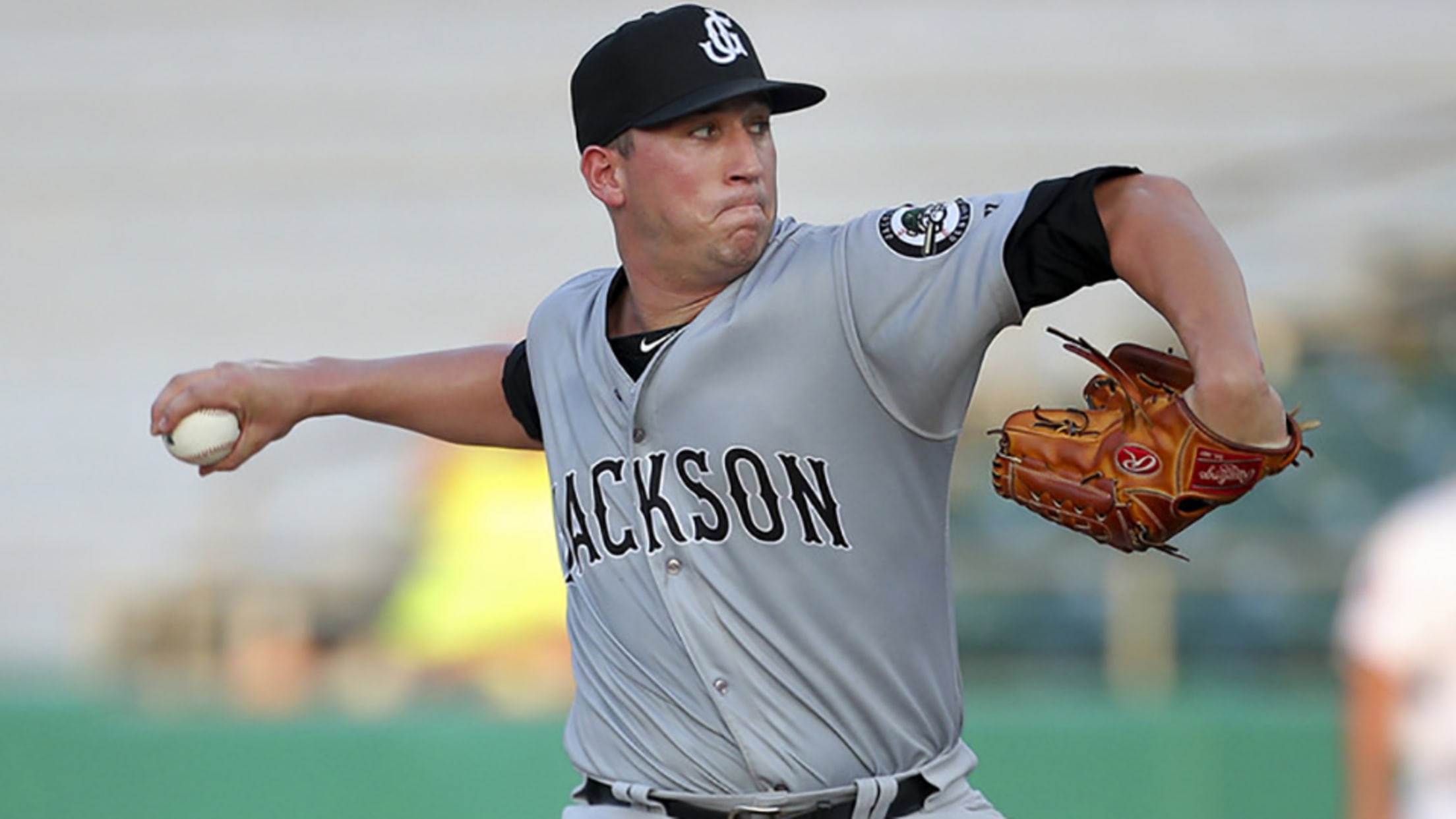 Madison Bumgarner. J.T. Realmuto. Corey Kluber. James Paxton.There are some big names being bandied about in the trade rumor mill as the 2018-19 professional baseball offseason kicks into high gear. In all likelihood, a few organizations will make franchise-altering moves in the weeks and months ahead, and it won't just
Stone Crabs crush Fire Frogs 11-2
Second game of doubleheader postponed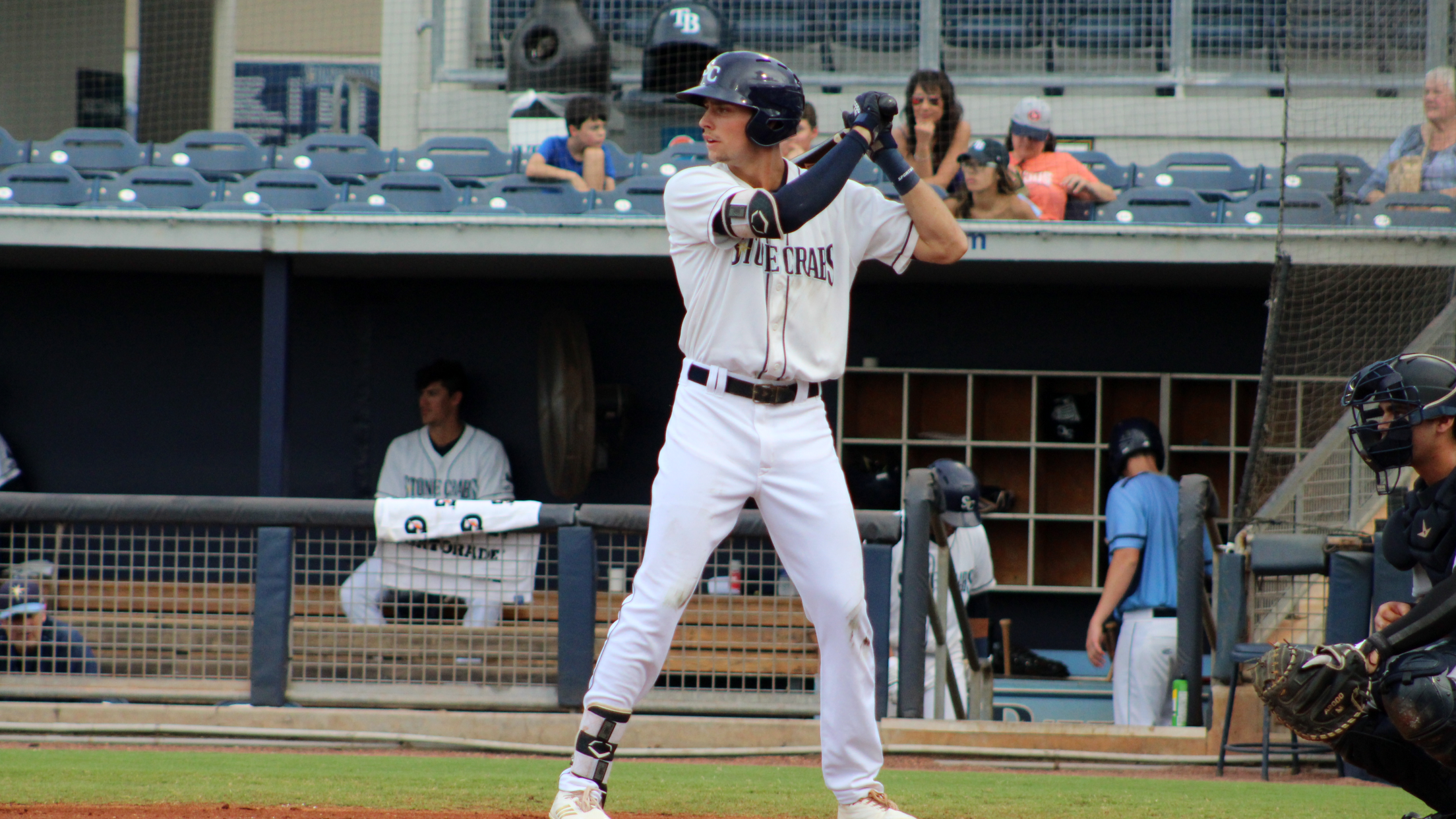 KISSIMMEE, Fla. (July 24, 2018) - The Charlotte Stone Crabs used a pair of big innings to blow out the Florida Fire Frogs 11-2 Tuesday at Osceola County Stadium.The game was completed in the middle of the seventh due to rain. The second game of the scheduled doubleheader was postponed.
Rays pick up Palacios in trade with Twins
Shortstop dealt for righty Odorizzi after solid offensive season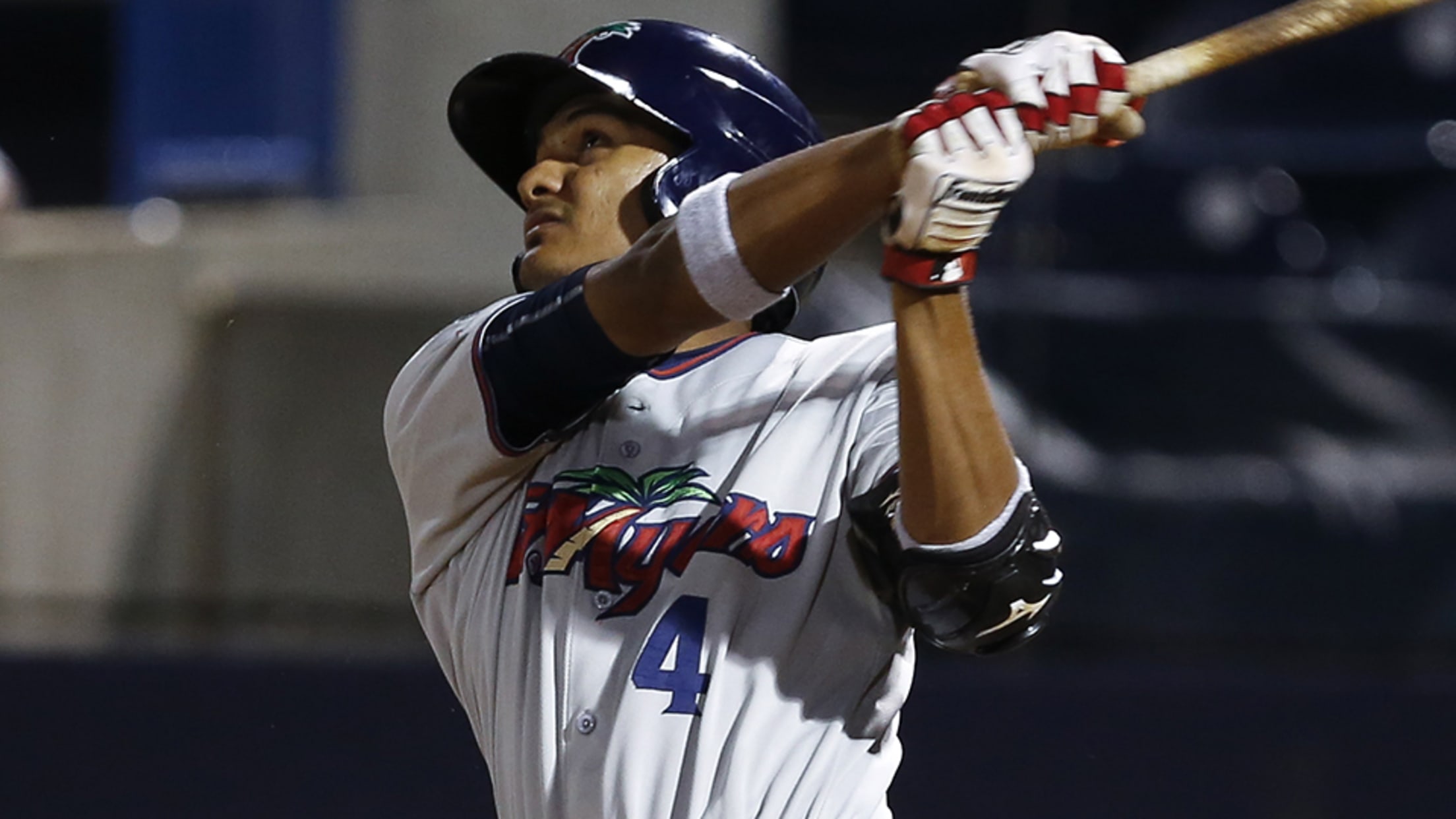 Jermaine Palacios' path to the big leagues became somewhat easier on Saturday.The Twins traded their 27th-ranked prospect to the Rays for Major League right-hander Jake Odorizzi.
Twins' Gonsalves, Curtiss ready to contribute
Hurlers have sights set on Minnesota after stellar 2017 campaigns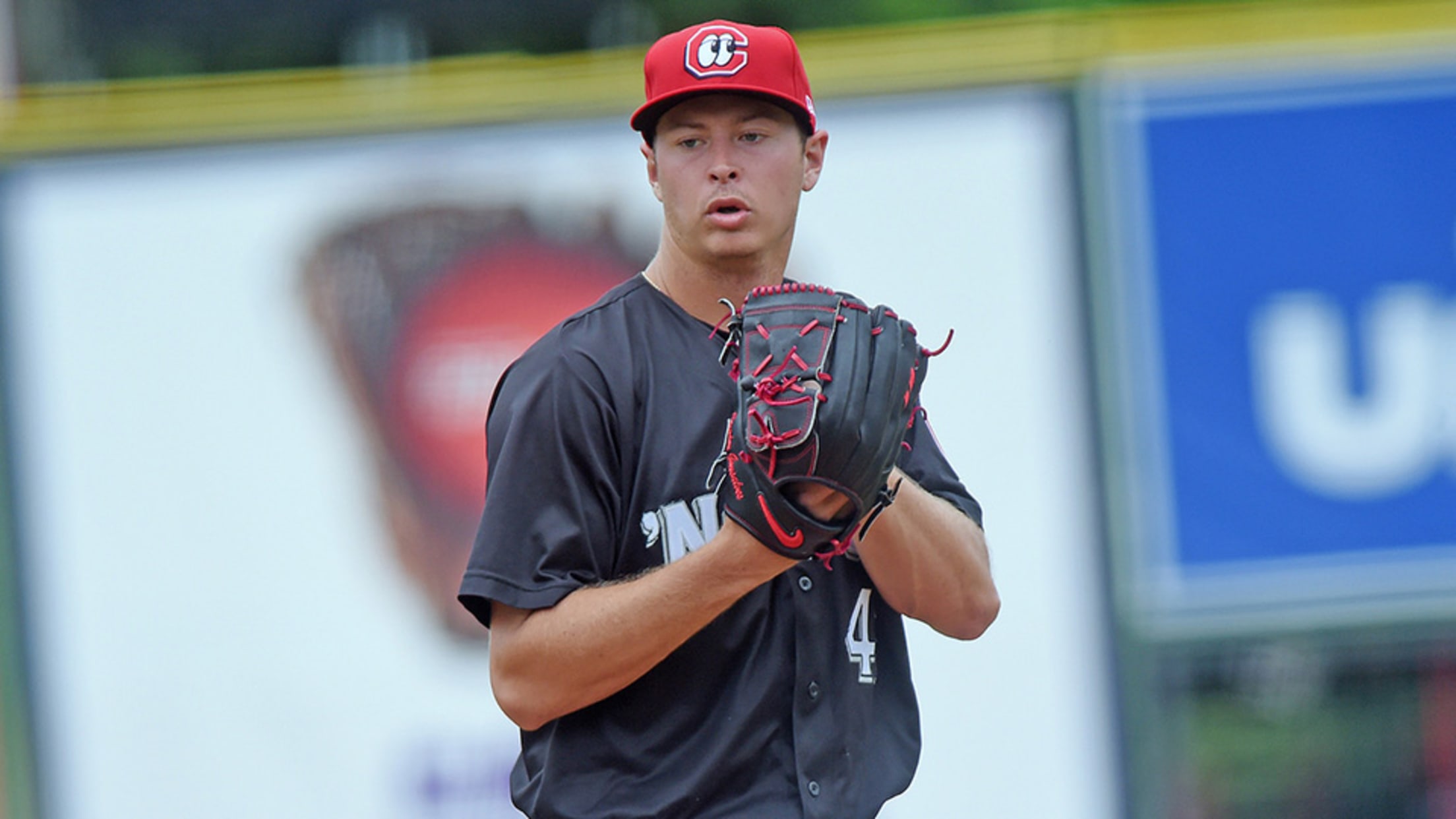 This offseason, MiLB.com is taking a look at the most outstanding campaigns by players in each system across Minor League Baseball and honoring the players -- regardless of age or prospect status -- who had the best seasons in their organization.The Twins lost 103 games in 2016 and finished with
Rooker's Foul Pole Shot Caps Season's Biggest Comeback
Ninth Straight Win Snaps Yankees' Streak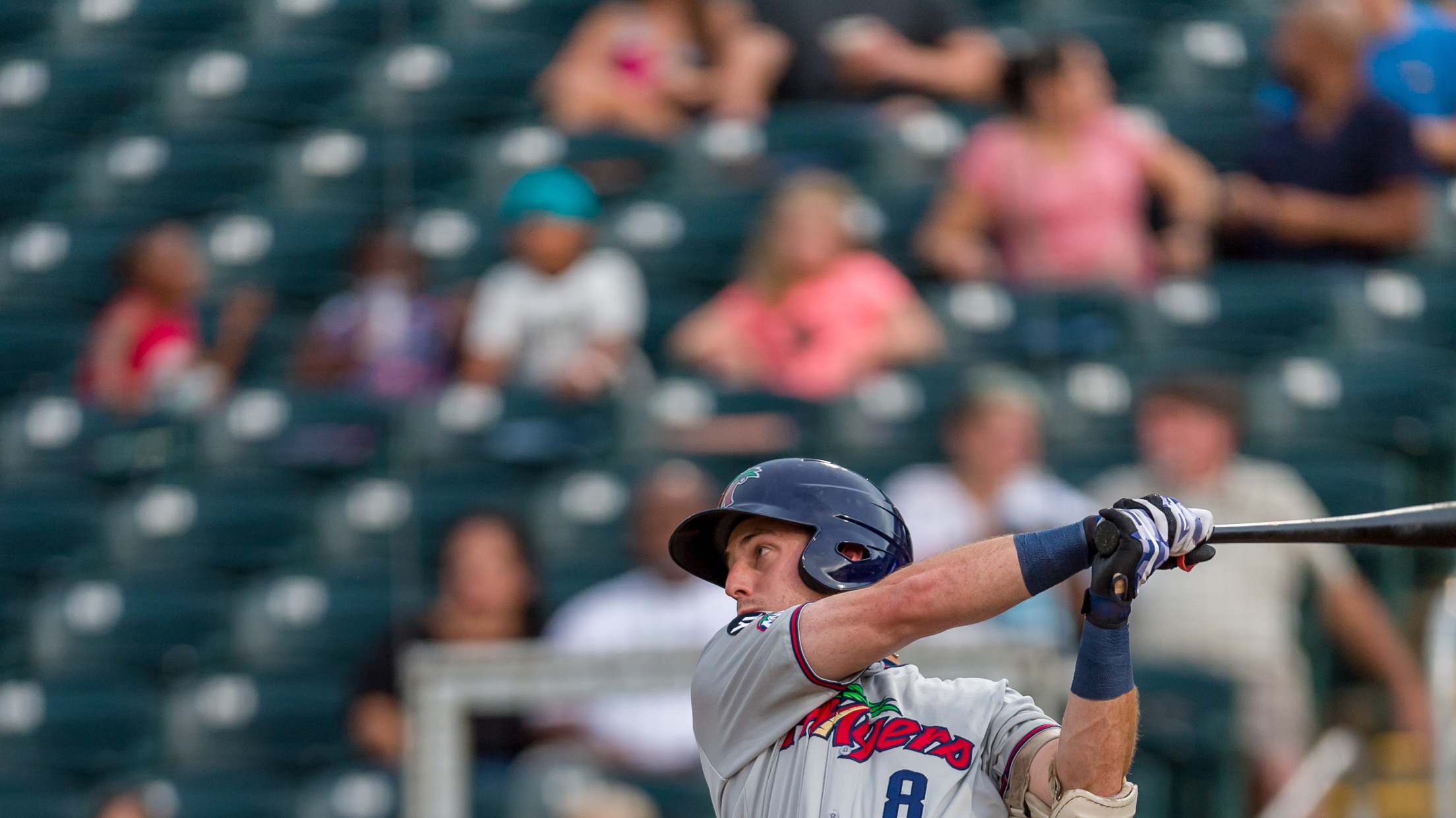 TAMPA, Fla. (August 18, 2017) - The Fort Myers Miracle (36-18) used Brent Rooker's go-ahead home run in the seventh inning to cap their largest comeback win of the season, a 7-6 win over the Tampa Yankees (36-16). The Miracle came back from a 6-0 deficit to claim their ninth straight
Miracle Fight Back to Win, End Road Trip Above .500
Davis Provides Heroics in 8th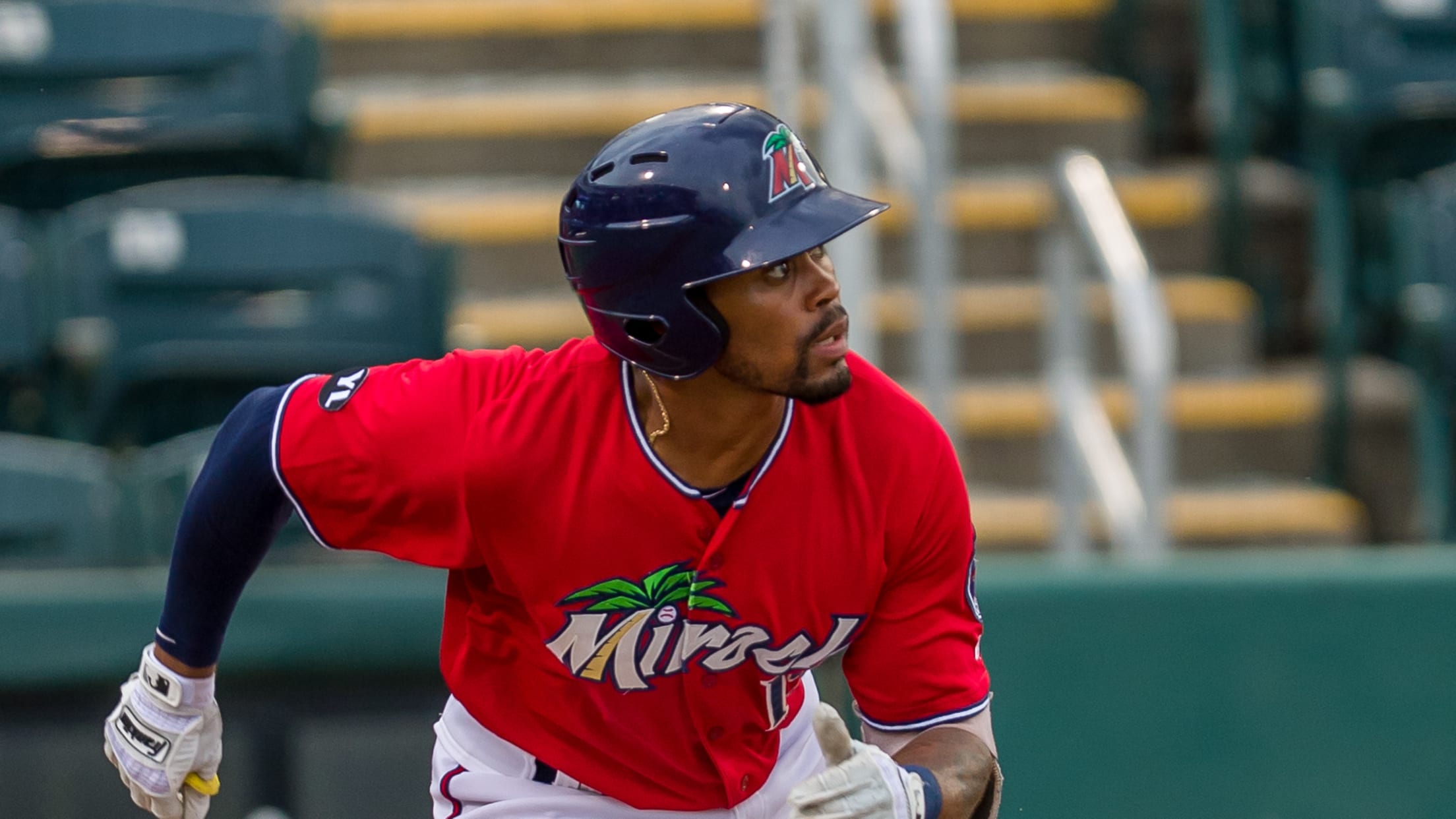 Clark Beeker named Midwest League Pitcher of the Week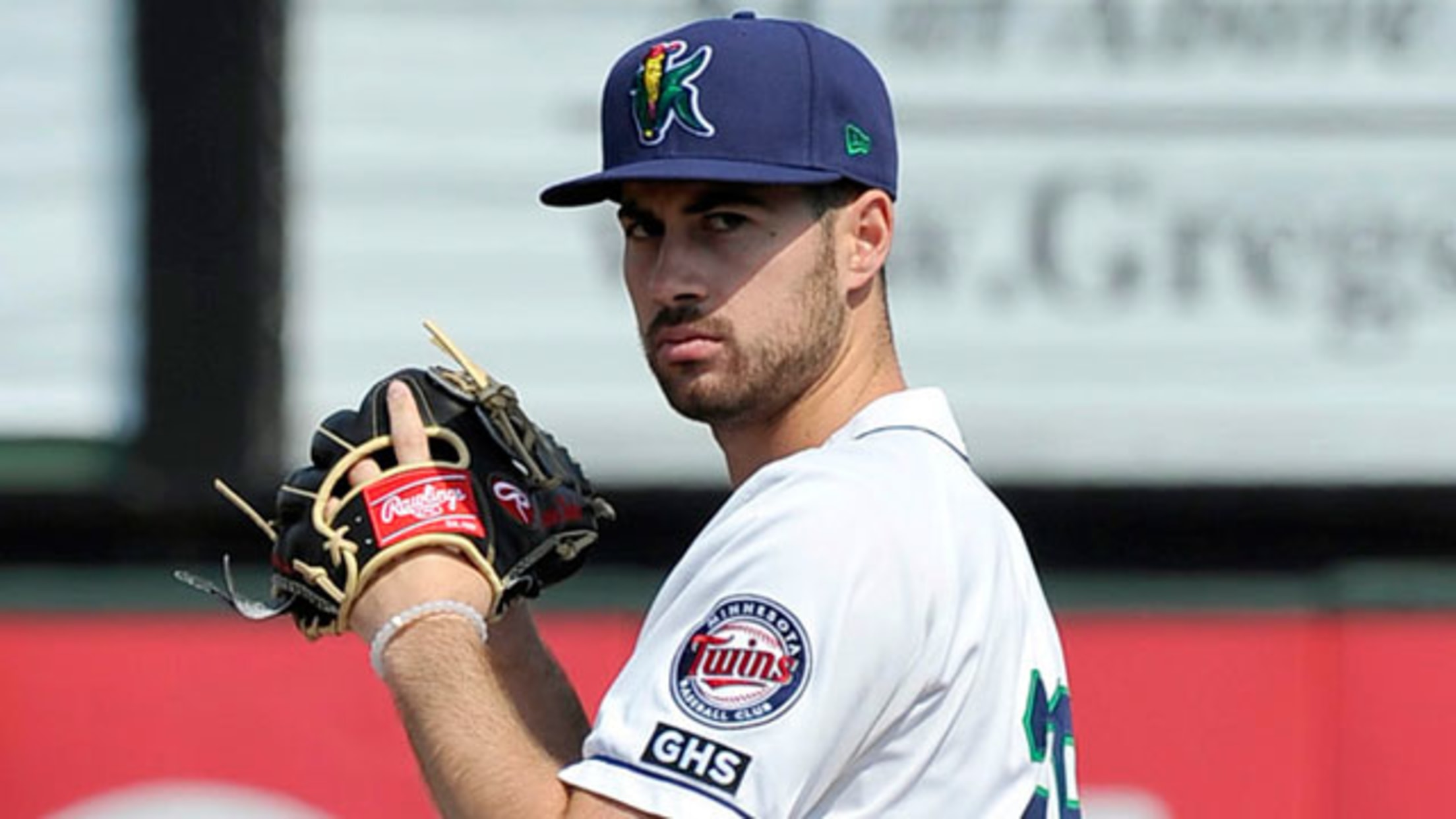 Cedar Rapids, IA - The Midwest League and MiLB.com announced Monday that Kernels pitcher Clark Beeker has been named the Midwest League Player of the Week for the period ending July 30th.Beeker threw a complete game shutout on July 29th vs. Clinton, allowing just five hits and striking out seven
Del Rosario Dazzles as Offense Lifts Off in 9-2 Win
Rooker Blasts First FSL Home Run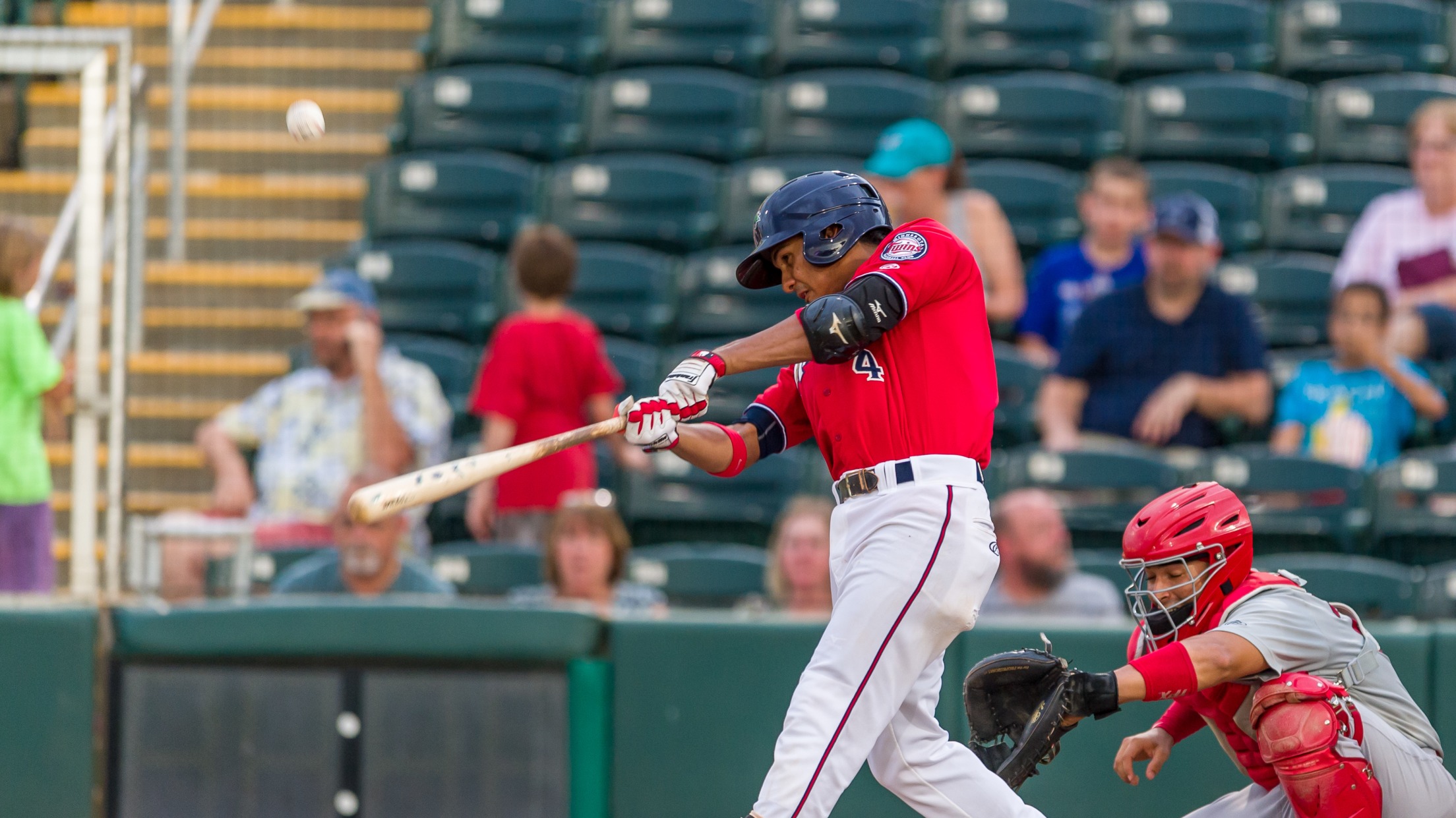 LAKELAND, Fla. (July 27, 2017) - RHP Eddie Del Rosario (W, 1-0) tossed eight scoreless innings allowing one hit in his Florida State League debut to help the Fort Myers Miracle (20-13) take a 9-2 victory over the Lakeland Flying Tigers (15-15) on Thursday night. The Miracle offense belted a season-high
Palacios Completes Miracle Comeback with Walk-Off Double
4-3 Win Against Mets in Game One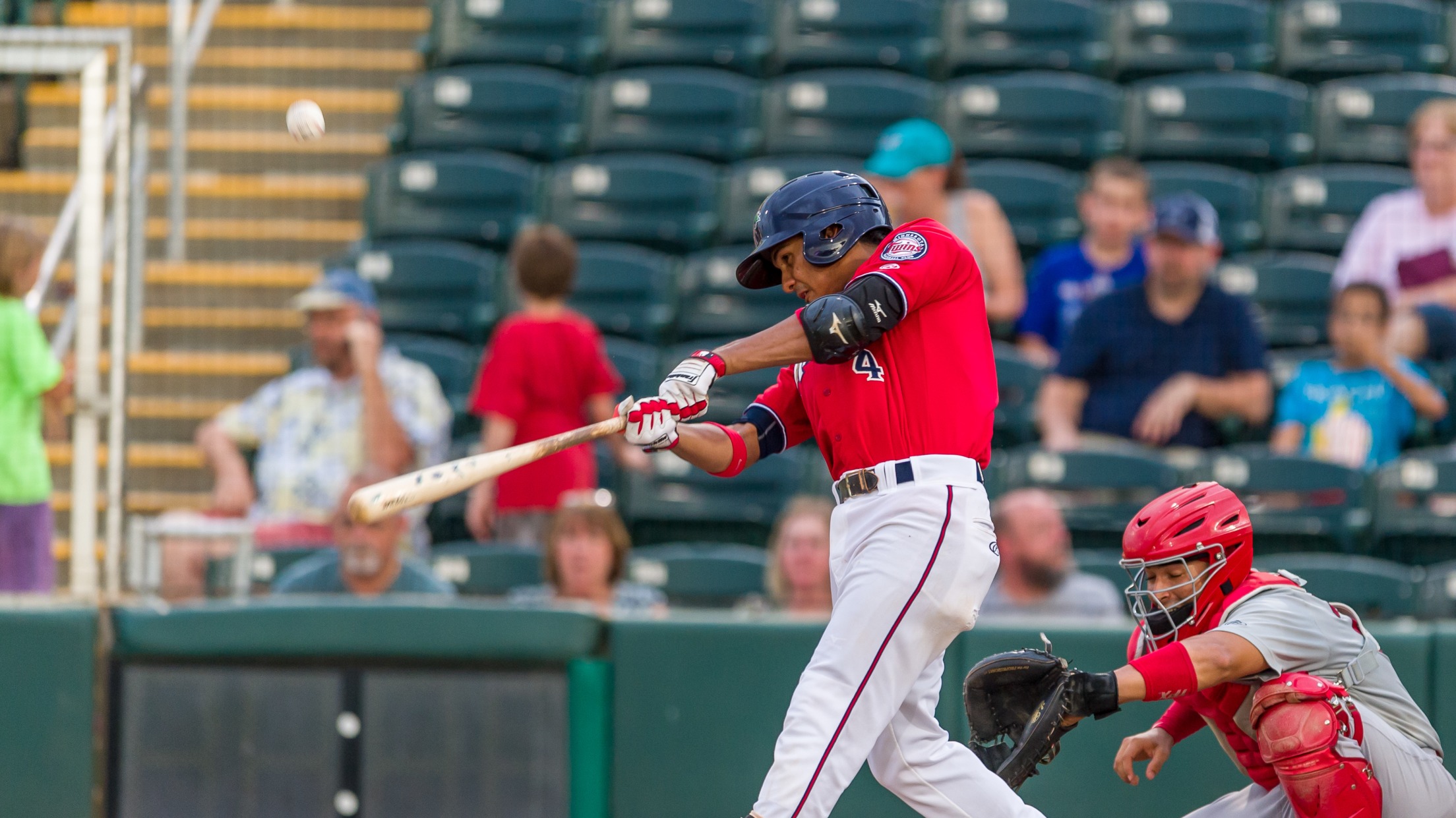 FORT MYERS, Fla. (July 15, 2017) - Jermaine Palacios capped a ninth inning comeback with a walk-off double for the Fort Myers Miracle (16-5) in the series opening game against the St. Lucie Mets (8-14). The 4-3 win for Fort Myers allows them to hold their firm lead on first place
Big Innings Continue for Miracle in 9-2 Win
English and Palacios each Belt Home Runs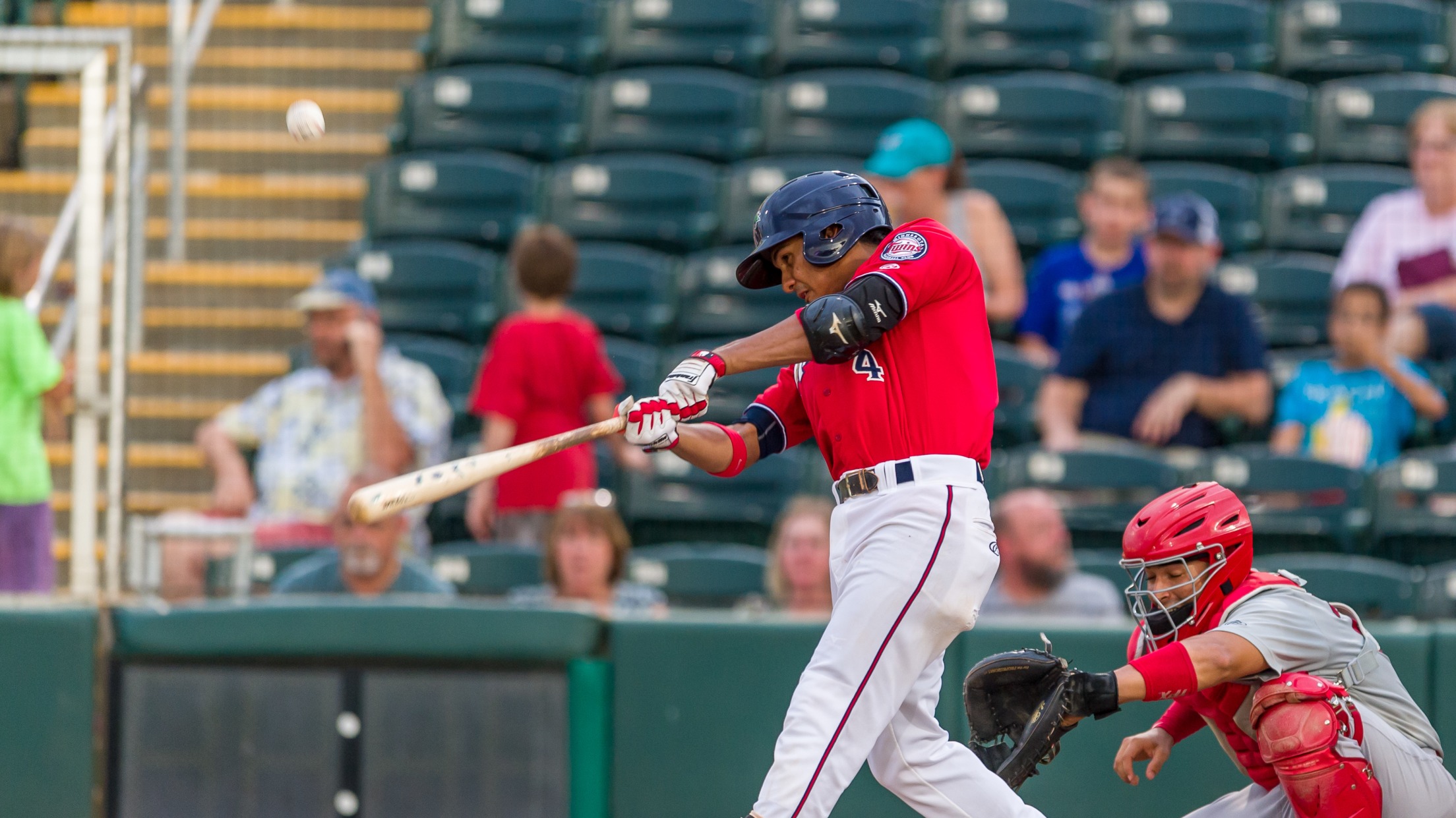 FORT MYERS, Fla. (July 8, 2017) - The Fort Myers Miracle (11-4) used three runs in the seventh and six in the eighth to deliver another late-inning comeback and a 9-2 win over the Palm Beach Cardinals (9-6).Palm Beach took a 1-0 lead against starter LHP Anthony McIver with an Andy
Miracle Add New Group to Roster for Second Half
MWL All-Star Jermaine Palacios Headlines Call Ups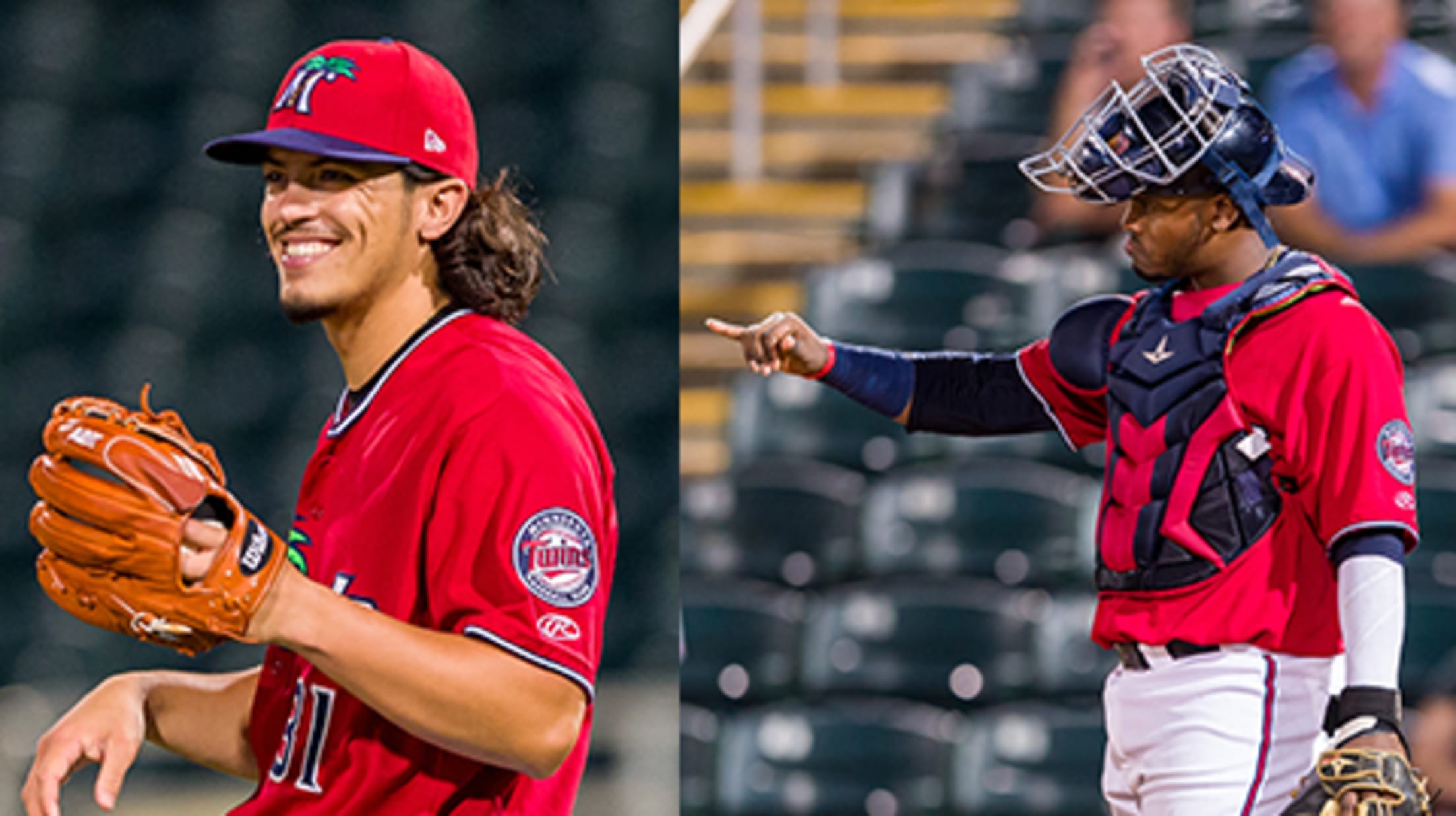 KISSIMMEE, Fla. (June 23, 2017) - The Fort Myers Miracle, Advanced-A affiliate of the Minnesota Twins, have announced the following roster moves:RHP Dereck Rodríguez, IF Alex Perez, and C Brian Navarreto have been promoted to Double-A Chattanooga.SS Jermaine Palacios , OF Jaylin Davis , C Mitchell Kranson , IF Brandon Lopez and
Kernels and Twins announce a series of roster moves
Cedar Rapids, IA - The Cedar Rapids Kernels and Minnesota Twins announce a series of roster moves involving eight position players. Brad Steil, Director of Minor League Operations for the Twins, announced the moves.Infielders Jermaine Palacios and Brandon Lopez, catcher Mitchell Kranson and outfielder Jaylin Davis have all been promoted
Kernels Capture Playoff Berth with 16-3 Rout
Cedar Rapids to reach playoffs for fifth consecutive season
CEDAR RAPIDS, IOWA - The Cedar Rapids Kernels clinched the 2017 Western Division First-Half Wild Card spot Sunday by defeating the Clinton LumberKings, 16-3, in front of a season-high 3,926 fans at Perfect Game Field at Veterans Memorial Stadium. The Kernels qualified for the Midwest League playoffs for the fifth
Kernels Slide Past River Bandits, 10-5
Cedar Rapids wins opener at Quad Cities, drops magic number to three
DAVENPORT, IOWA - All nine Cedar Rapids Kernels batters reached safely Tuesday as Cedar Rapids claimed a 10-5 victory to open a three-game series against the Quad Cities River Bandits at Modern Woodmen Park. Cedar Rapids' magic number to clinch a playoff berth is three after Tuesday's triumph over the
Kernels' Palacios homers twice on five-hit night
Twins prospect almost matches Midwest League record for runs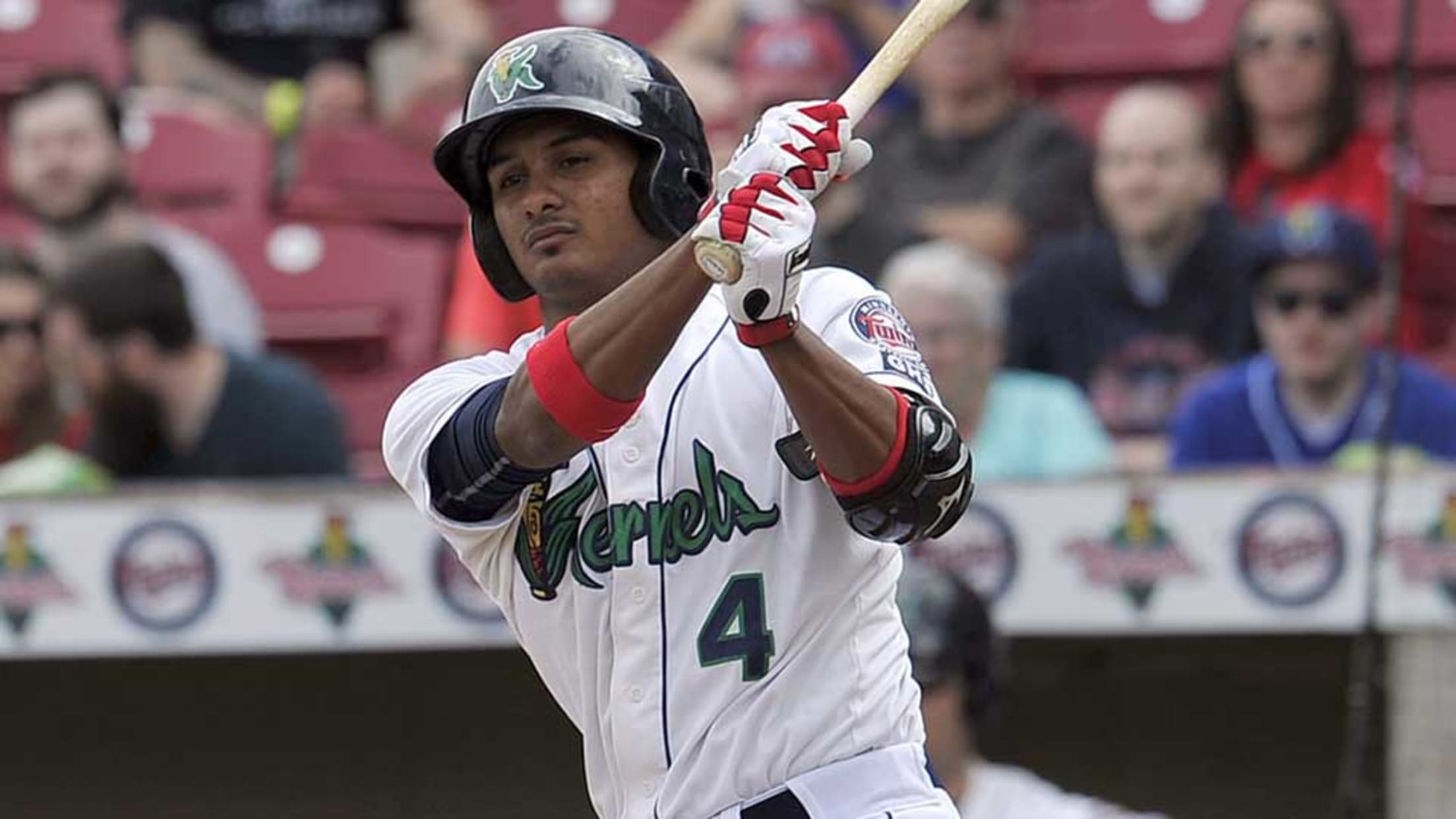 Two days ago, Jermaine Palacios found out he was going to start in the Midwest League All-Star Game. He celebrated on Friday by having the game of his life.The Twins prospect homered twice and smacked five hits -- both career highs -- in Class A Cedar Rapids' 15-5 win over
Palacios Blasts Bees in 15-5 Kernels Win
Jermaine Palacios homers twice, scores five runs, nearly hits for cycle
CEDAR RAPIDS, IOWA - The Cedar Rapids Kernels claimed a 15-5 wire-to-wire win over the Burlington Bees Friday in front of a season-high 3,540 fans at Perfect Game Field at Veterans Memorial Stadium. Jermaine Palacios registered a career-best two home runs, five total runs, and five hits while going 5-for-6
Kernels put six on MWL West All-Star squad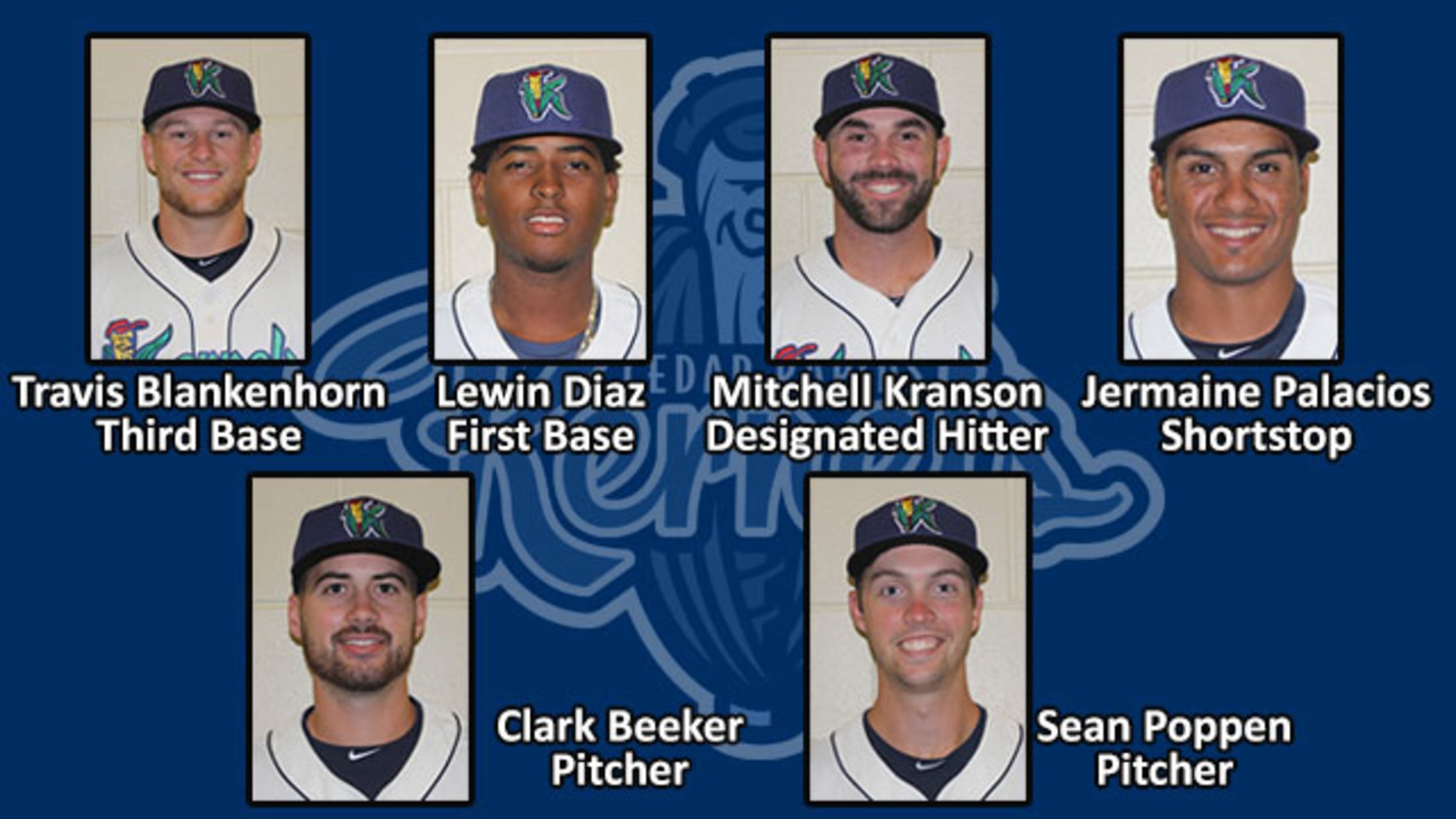 Cedar Rapids, IA - The Midwest League announced the rosters for the 53rd Midwest League All-Star Game, scheduled for June 20th at the Dow Diamond in Midland, MI, and the Cedar Rapids Kernels had four starters and two reserves selected to the team. The All-Stars were nominated and selected by
Wells, Palacios Highlight 7-2 Kernels Win
Cedar Rapids remains in first place in Western Division standings
CLINTON, IOWA - A nearly perfect start by Tyler Wells and a great night at the plate from Jermaine Palacios led the Cedar Rapids Kernels to a 7-2 win Tuesday against the Clinton LumberKings at Ashford University Field. Wells fanned seven batters in six shutout innings while Palacios scored three
Jermaine Palacios named Minnesota Twins Minor League Player of the Month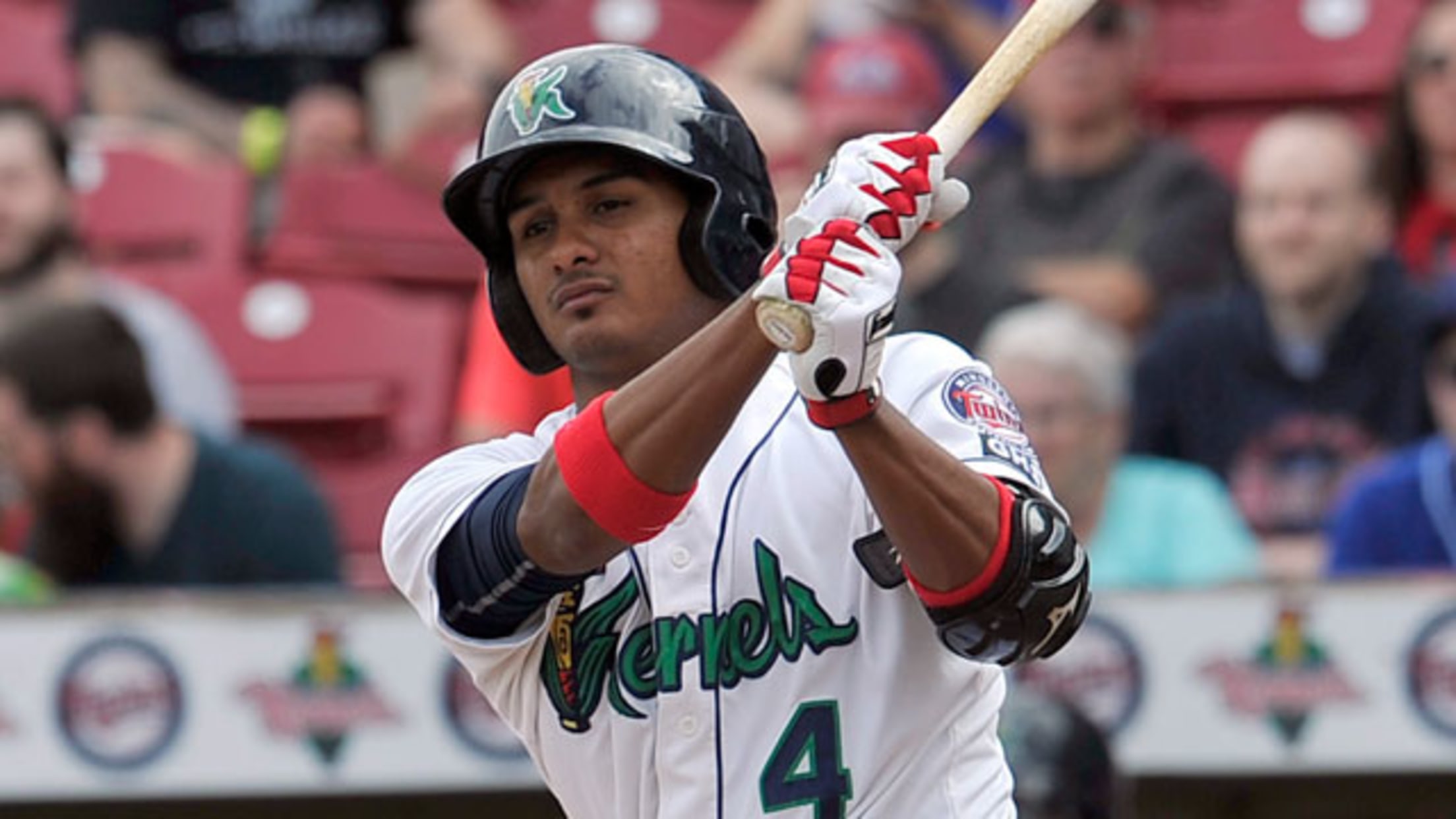 Cedar Rapids, IA - The Minnesota Twins announced today that Kernels infielder Jermaine Palacios has been named the Twins Minor League Player of the Month for April.In 21 April games, Jermaine hit .393 with a home run and 11 RBI. In 95 total plate appearances, he had 35 hits and
Palacios, Kernels Walk Off on LumberKings
Cedar Rapids wins Monday marathon, 6-3, against Clinton
CEDAR RAPIDS, IOWA - Jermaine Palacios hit a three-run walk-off home run in the 12th inning Monday at Perfect Game Field at Veterans Memorial Stadium as the Cedar Rapids Kernels defeated the Clinton LumberKings, 6-3. It was Cedar Rapids' first walk-off homer since May 23, 2016 when Zander Wiel hit
Kranson, Palacios Nearly Hit for Cycle in 7-4 Win
Season-high 17 hits for Cedar Rapids in series finale