State of the System: Detroit Tigers
Torkelson leads next wave while Mize brings rebuild to Majors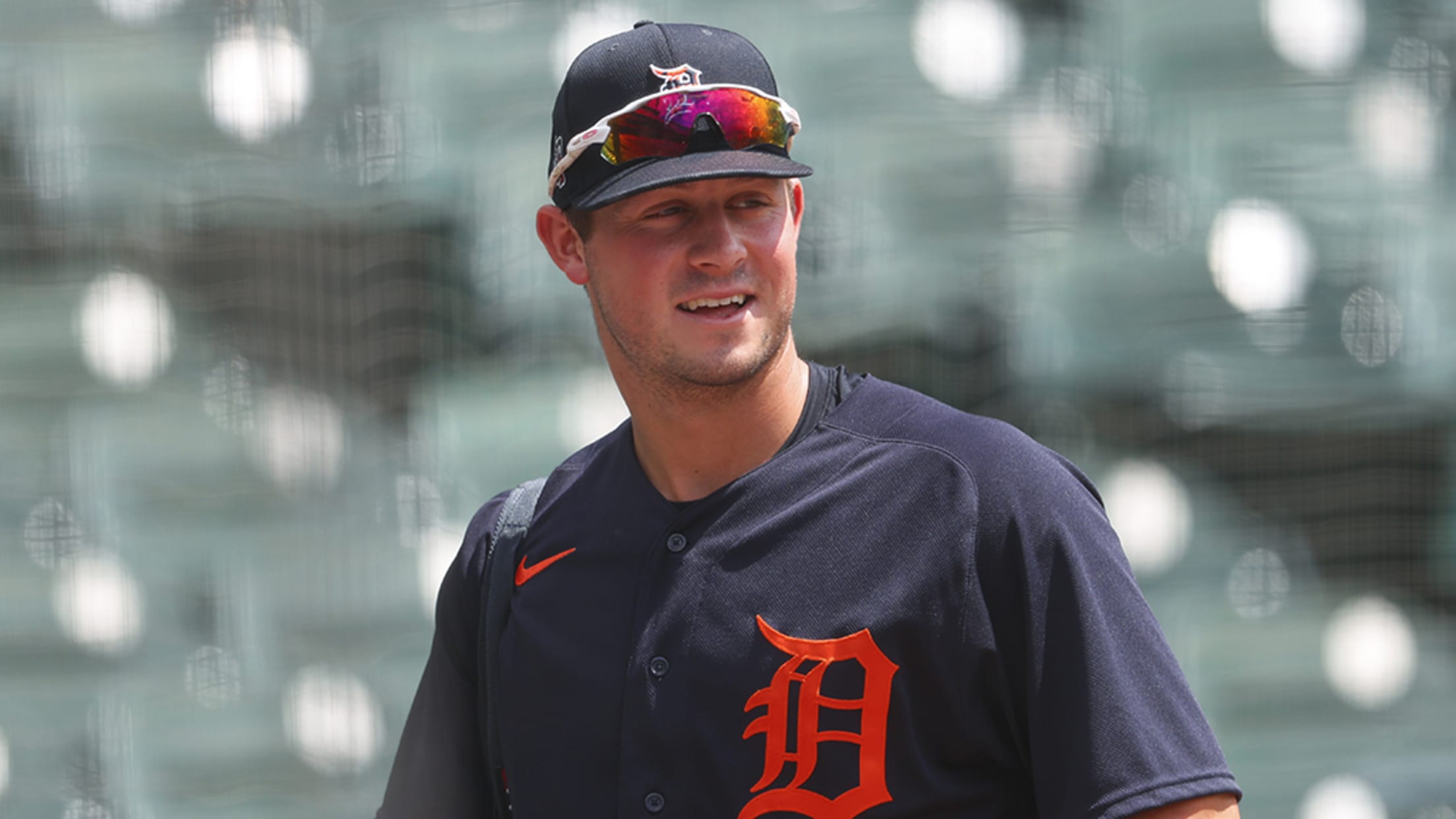 Starting in October and running through the end of the year, MiLB.com's new State of the System series evaluates the strengths and weaknesses of each Major League organization, highlights prospects who've made the biggest strides in 2020 and offers a peek at 2021. The Tigers missed the playoffs for the
Rogers, Castro pacing Tigers' resurgence
Major League callups leading the way for Organization All-Stars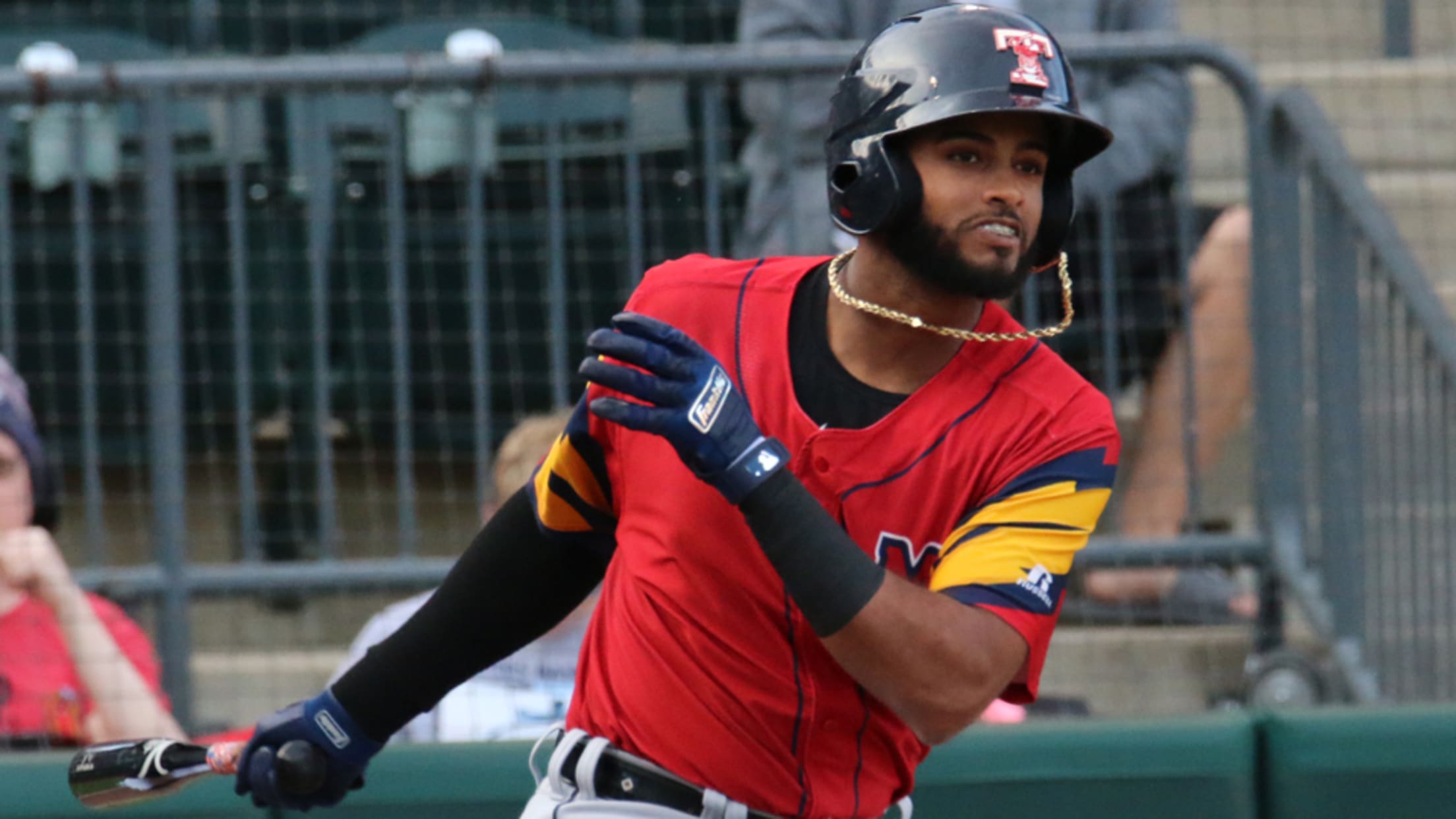 Each offseason, MiLB.com goes position by position across each system and honors the players -- regardless of age or prospect status -- who had the best seasons in their organization. Click here to locate your favorite club.Double-A Erie finished 77-61 in the Eastern League in 2019, making the SeaWolves the
Castro collects four hits for Mud Hens
Tigers No. 15 prospect plates three, boosts average to .321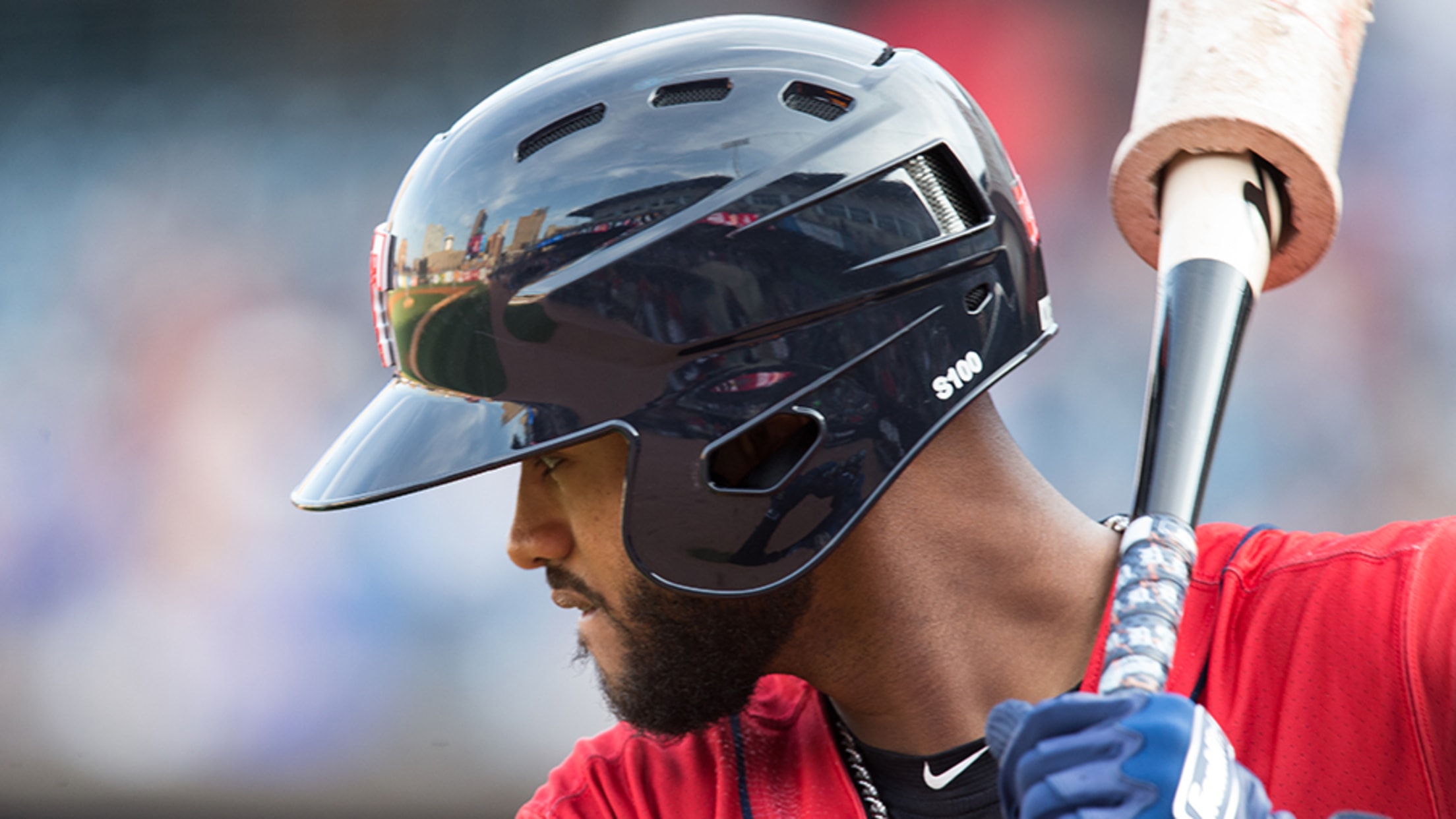 Willi Castro continues to reward the Tigers for taking a chance on him in a trade last summer.Detroit's No. 7 prospect recorded four hits, including his third triple of the season, and drove in three runs as Triple-A Toledo outslugged Scranton/Wilkes-Barre, 12-8, on Friday at PNC Field. He also stole
Trade roundup: Cards get prospects for Pham
Orioles pick up four Braves prospects in big deal for Gausman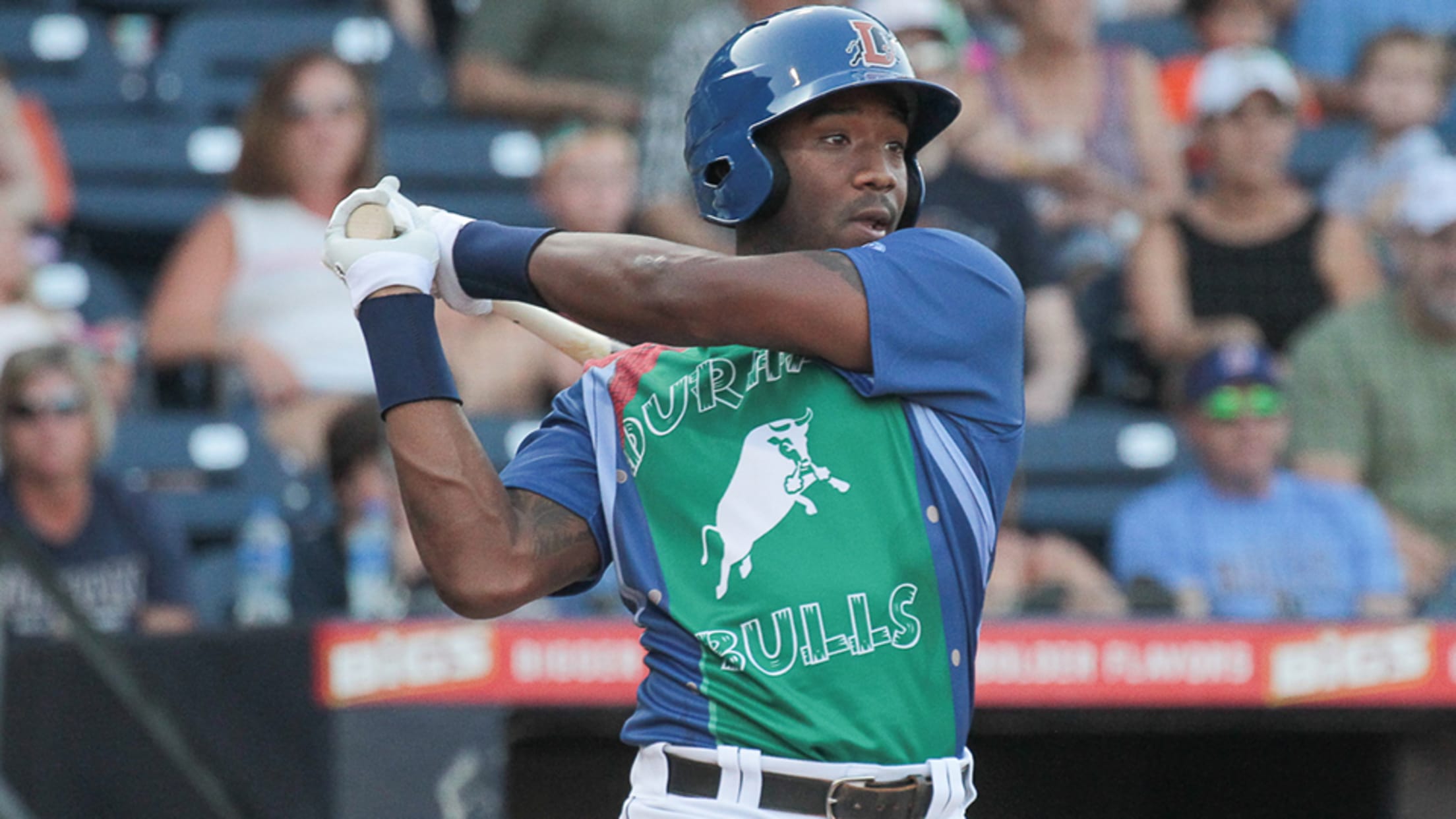 Major League Baseball's non-waiver trade deadline is Tuesday at 4 p.m. ET. With many moves expected throughout the day, this is where MiLB.com will round up the group of notable prospects switching teams.With so much focus on bigger names, the Rays and Cardinals began deadline day with an under-the-radar move
RubberDucks Place Five on EL All-Star Team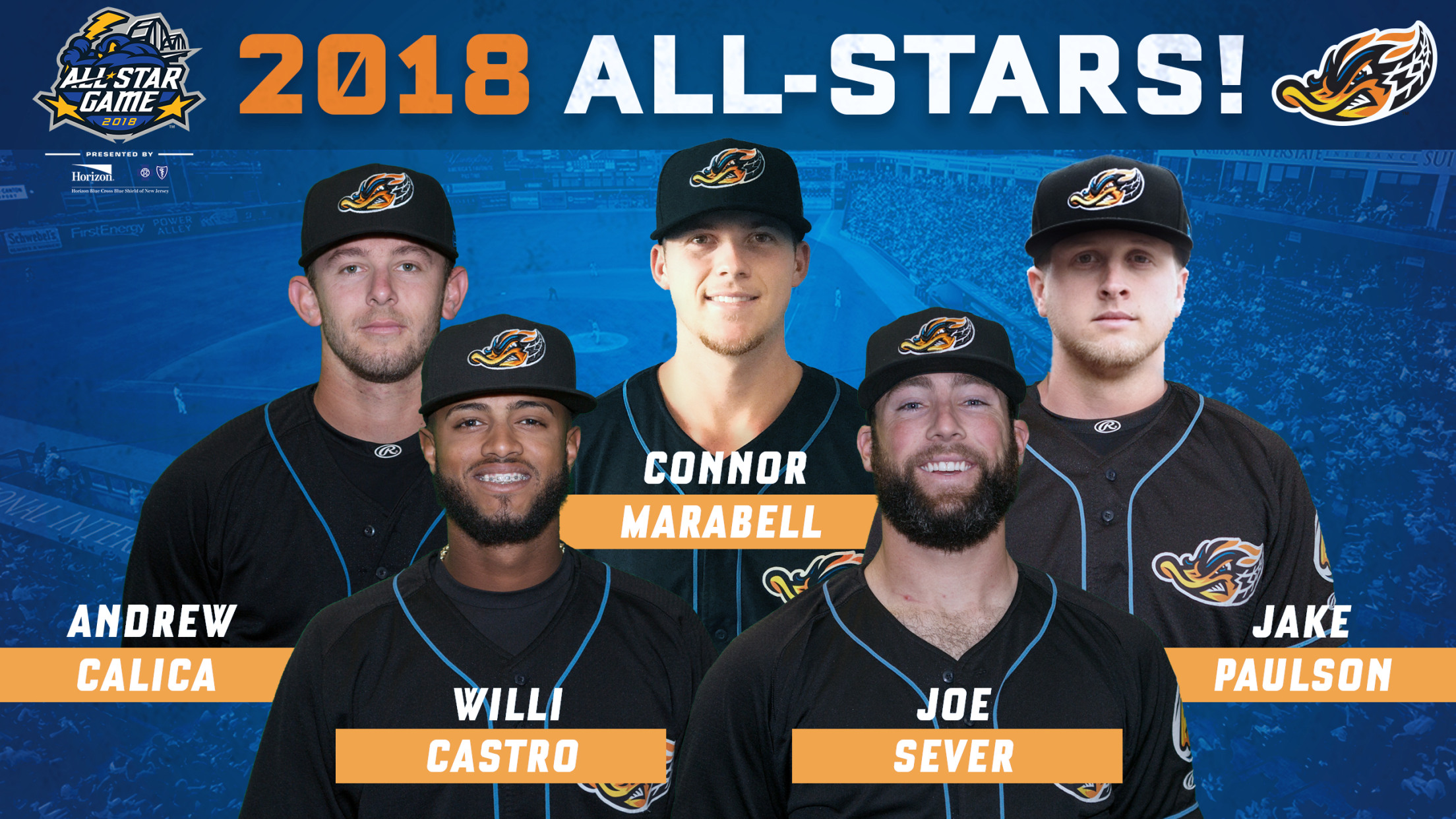 (AKRON, OHIO)- The Eastern League of Professional Baseball Clubs has announced the 2018 Eastern and Western Division All-Star teams for the 2018 Eastern League All-Star Game, and five current Akron RubberDucks players have been selected to play for the Western Division squad. Outfielders Andrew Calica and Connor Marabell , third
Castro plates five in RubberDucks' romp
Indians No. 5 prospect goes 4-for-5, collects three doubles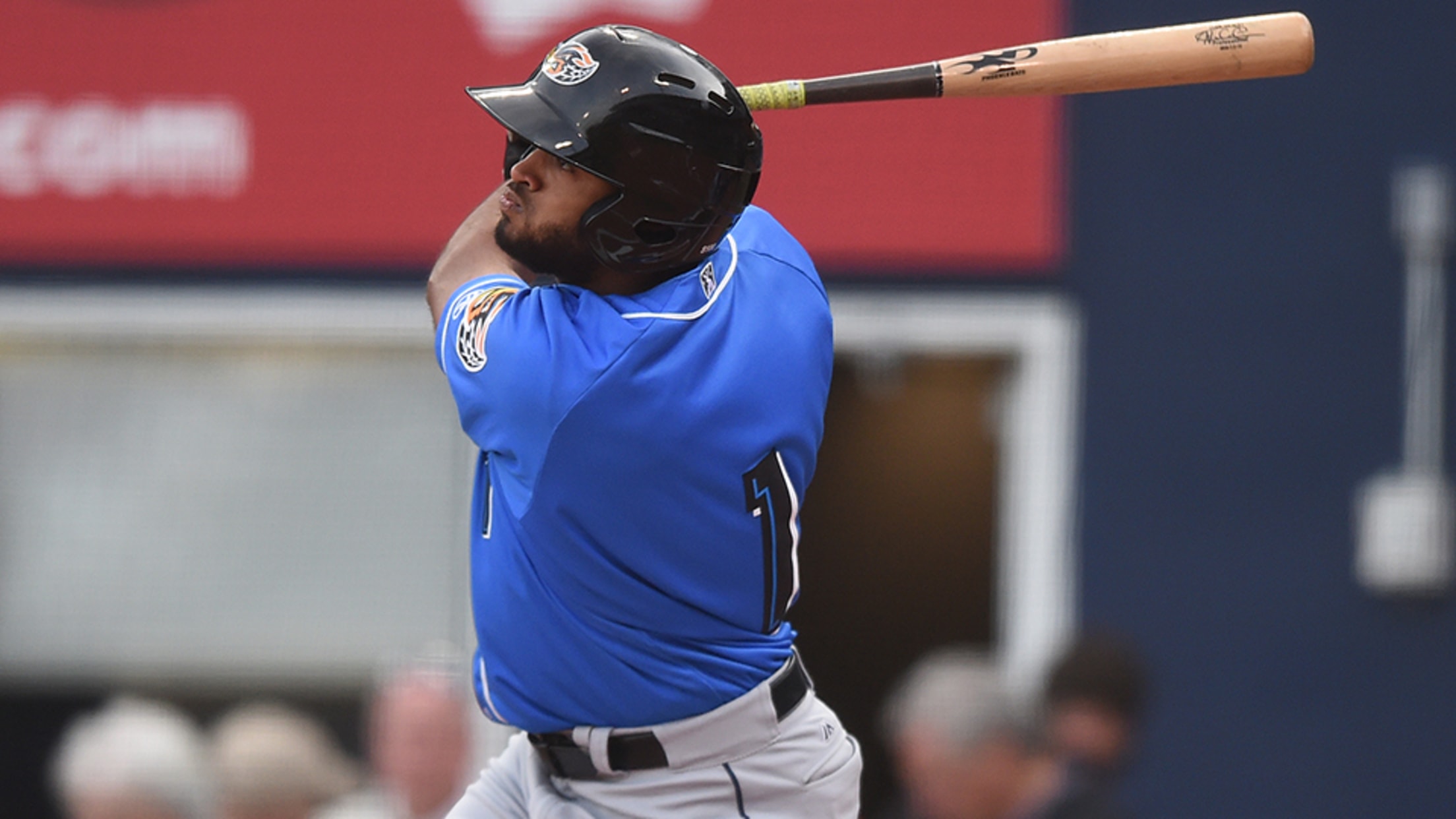 Having collected more than two hits just once this season, Willi Castro entered Friday looking for a breakout game.He got it.The Indians' No. 5 prospect plated five runs, going 4-for-5 with three doubles to help Double-A Akron erase an early six-run deficit and pound Richmond, 14-6, at Canal Park. Castro boosted
Mejia next brick in potential Indians dynasty
Catching prospect heralds new generation of first-place talent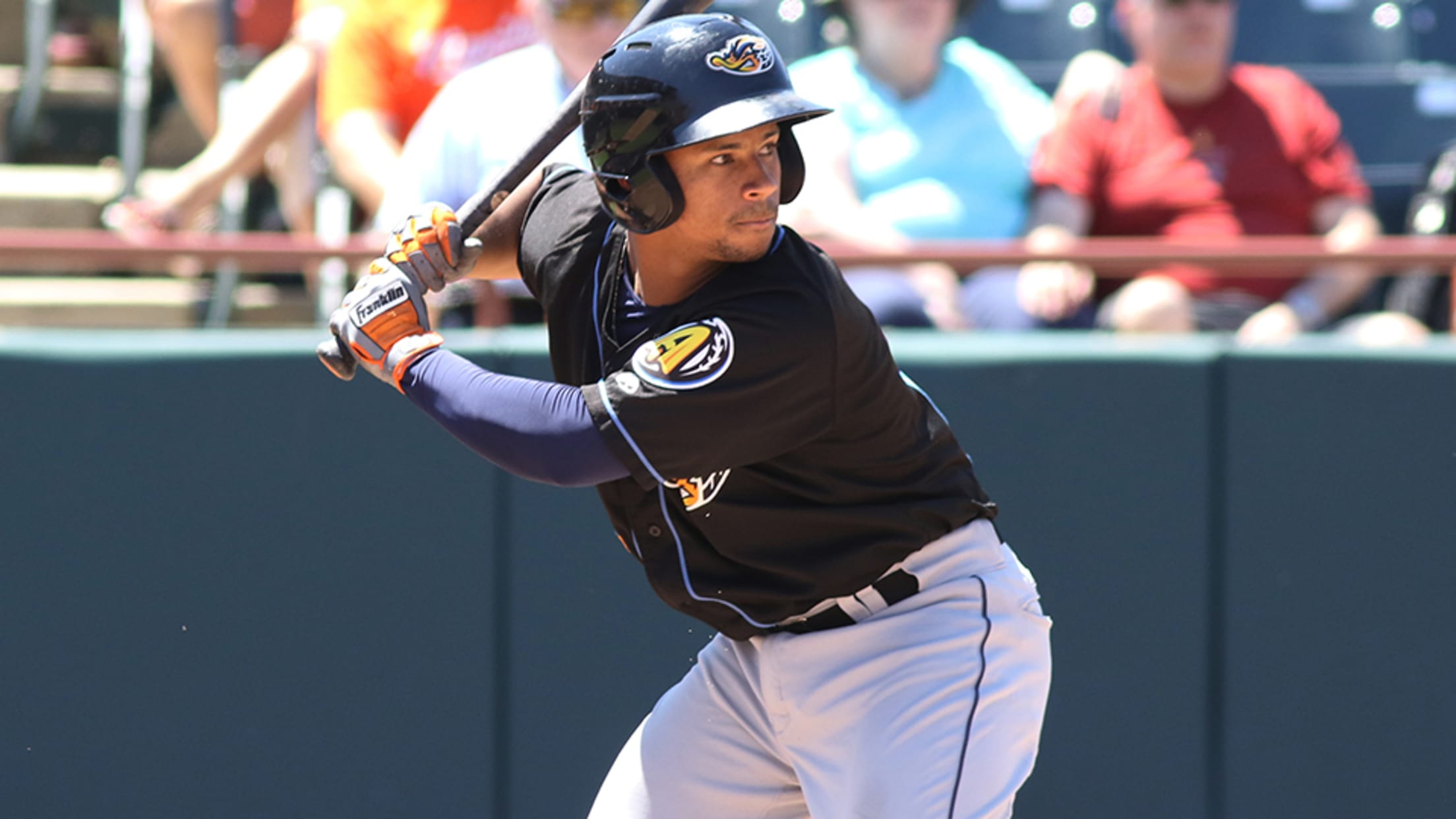 This offseason, MiLB.com is taking a look at the most outstanding campaigns by players in each system across Minor League Baseball and honoring the players -- regardless of age or prospect status -- who had the best seasons in their organization.While compiling an American League-best 102-60 record, complete with a
'Cats Claim First League Title Since 2012
Lynchburg controls winner-take-all game from outset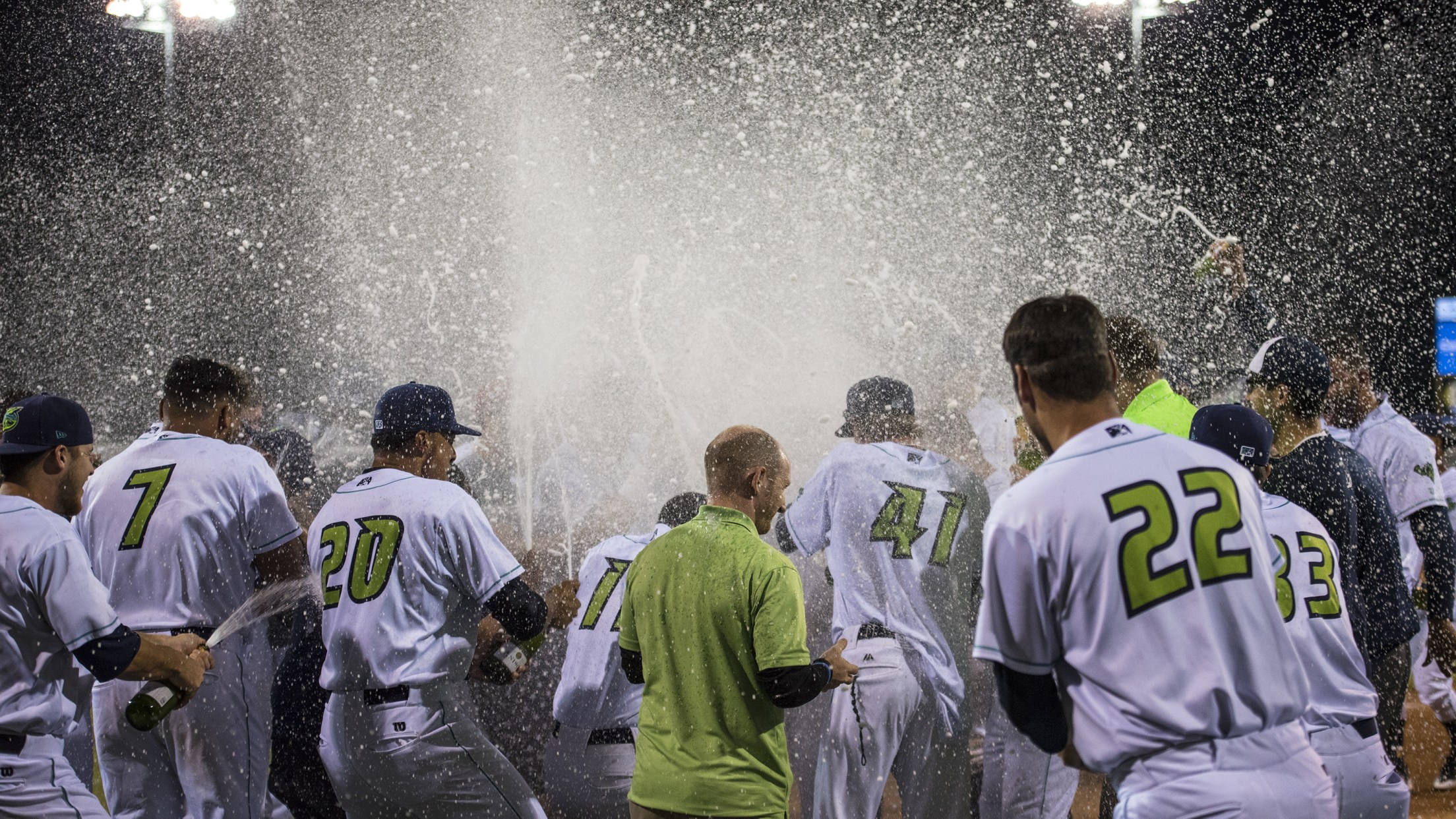 Lynchburg pitchers struck out 13, and the Hillcats used two big innings on offense to defeat Frederick, 7-1, and win a share of the Carolina League Championship at City Stadium Saturday night.
Frederick Stuns 'Cats in Ninth of Game 1
Lynchburg must win two in a row at home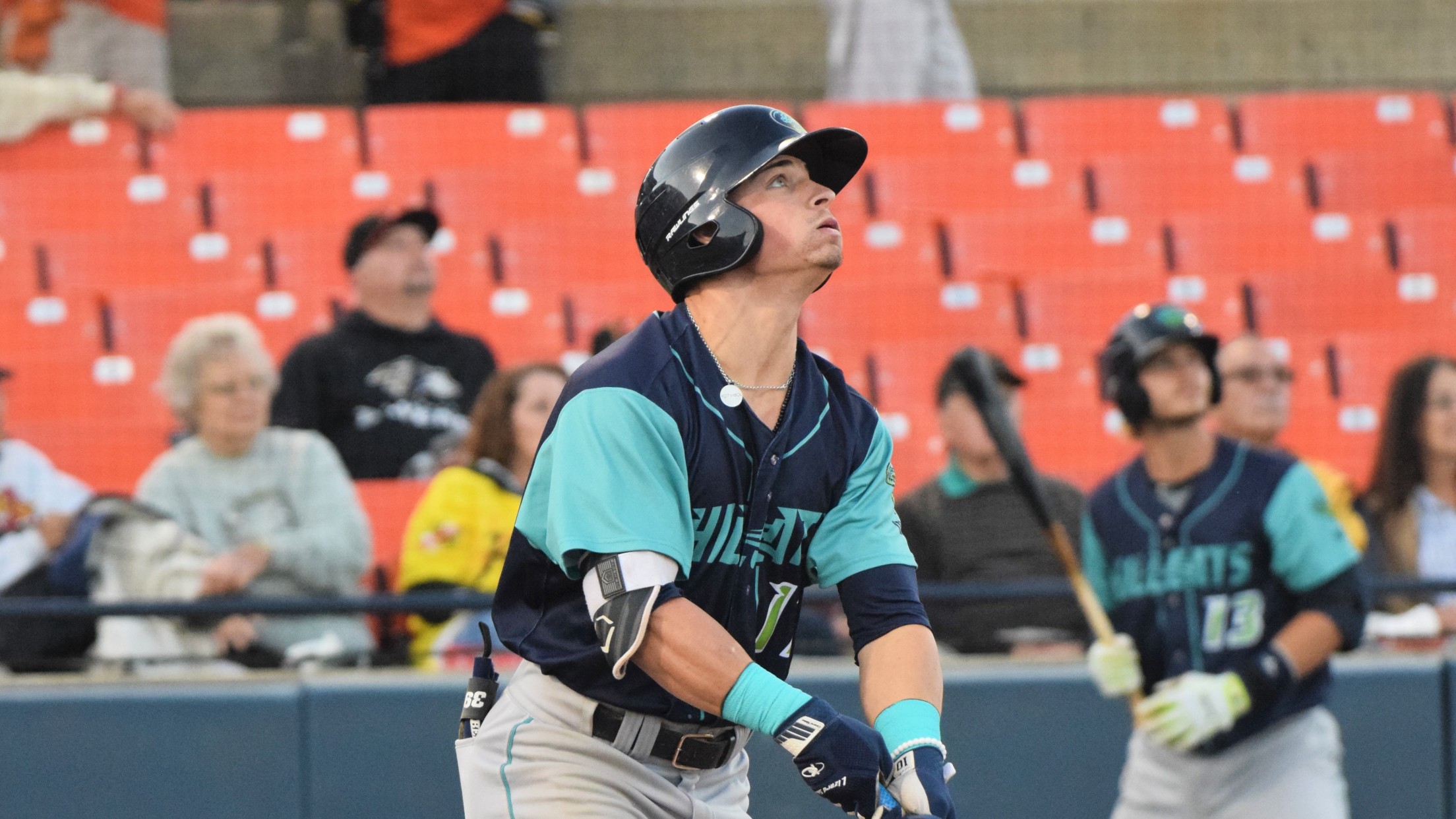 Frederick scored nine runs in the final three innings Thursday to come from behind and shock Lynchburg at Nymeo Field, 10-9. The Keys took a 1-0 lead in the best-of-three Northern Division Championship Series as a result.
Unearned Runs Mark the Difference in 6-2 Loss
Costly error opens the door for Down East in sixth inning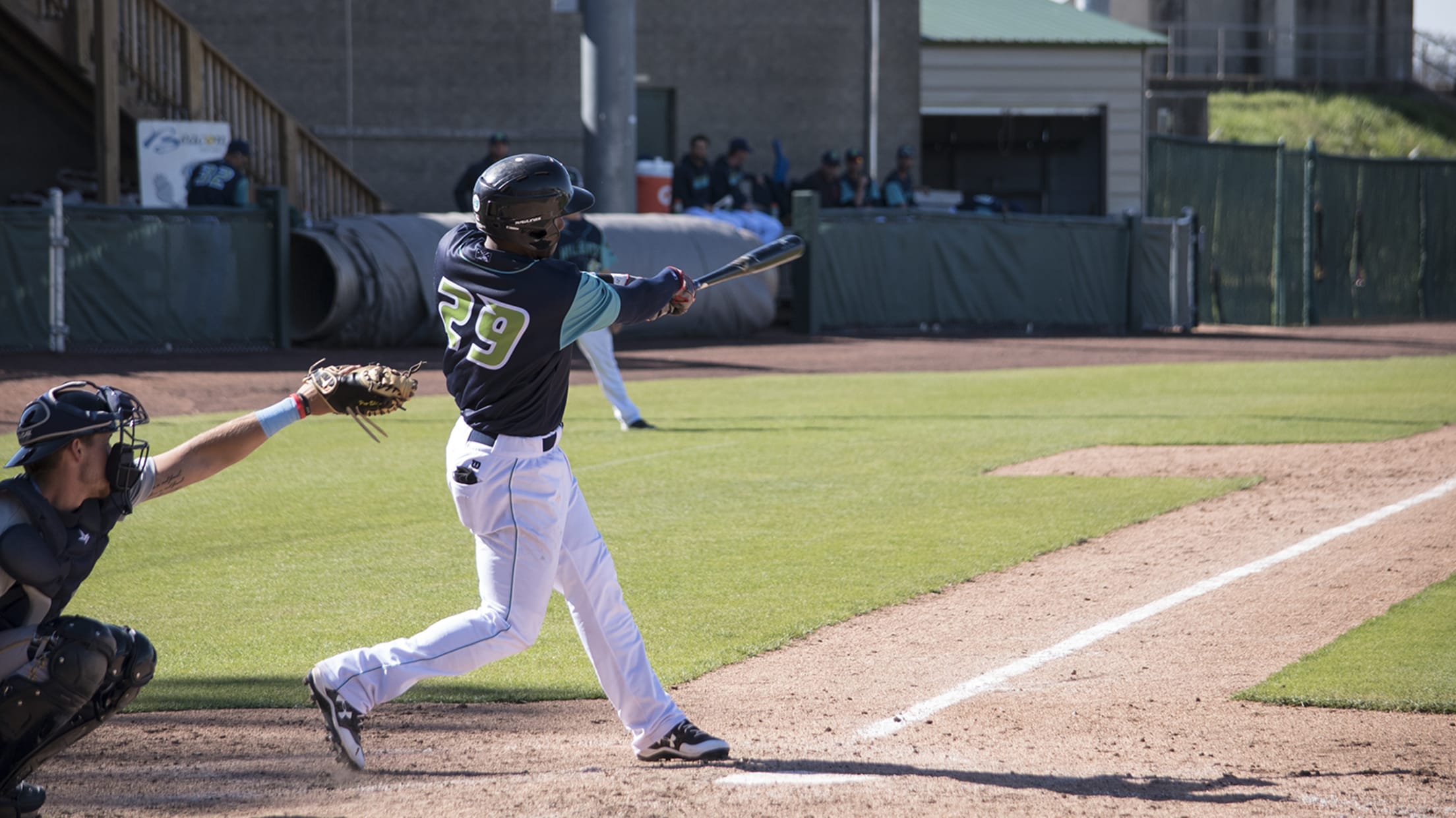 After falling behind 2-0 initially, Lynchburg scored a run in the third and a run in the sixth to tie the game. However, Down East plated four unearned runs to break the tie and claim a 6-2 victory at Grainger Stadium Saturday night.
Hillcats Clinch Second-Half Title With 3-2 Win
Lynchburg wins both halves of Northern Division race in 2017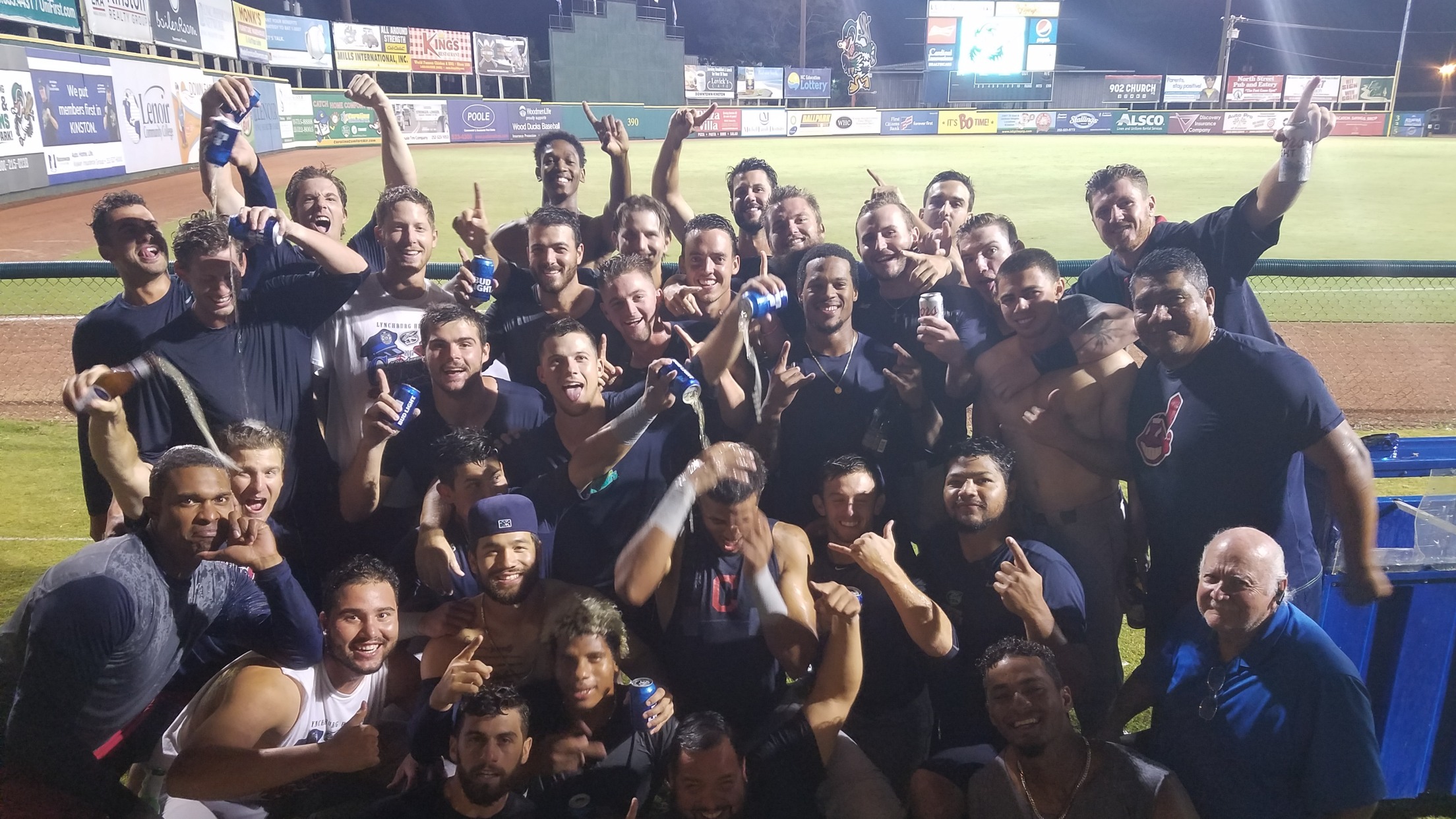 Triston McKenzie struck out 11 batters and only allowed one run on one hit in six innings to help Lynchburg defeat Down East, 3-2, and clinch the second-half Northern Division title.
Andrew Calica Homers in 7-3 Loss
Hillcats offense stalls after initial quick surge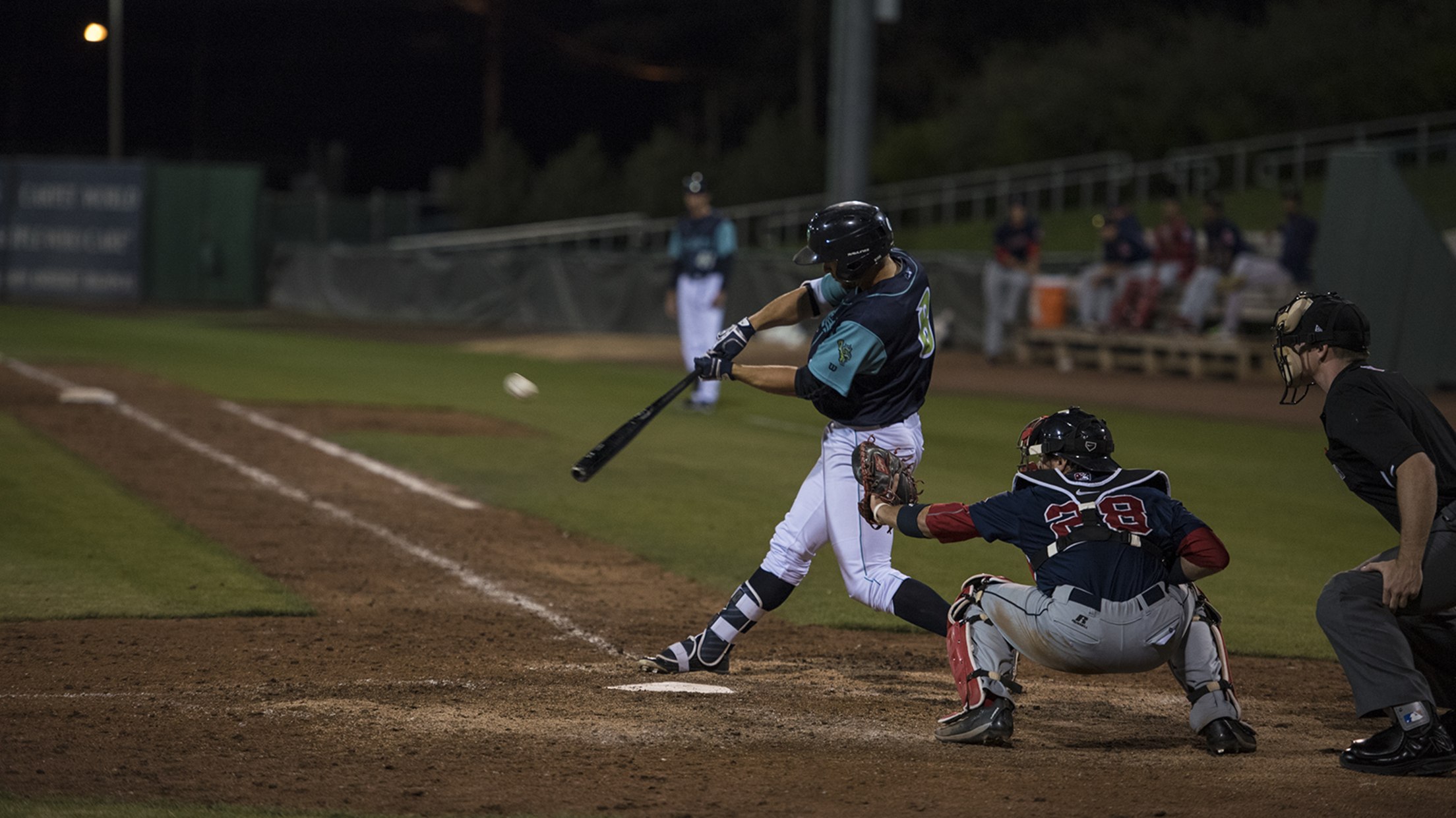 Andrew Calica hit a three-run homer three batters into the game to give Lynchburg a 3-0 lead before an out was recorded. However, the Hillcats did not record a hit for the rest of the game and eventually lost 7-3 at Jim Perry Stadium Wednesday night.
Quick Start Leads to Fifth Straight Win, 6-3
Hillcats have won 13 of last 15 contests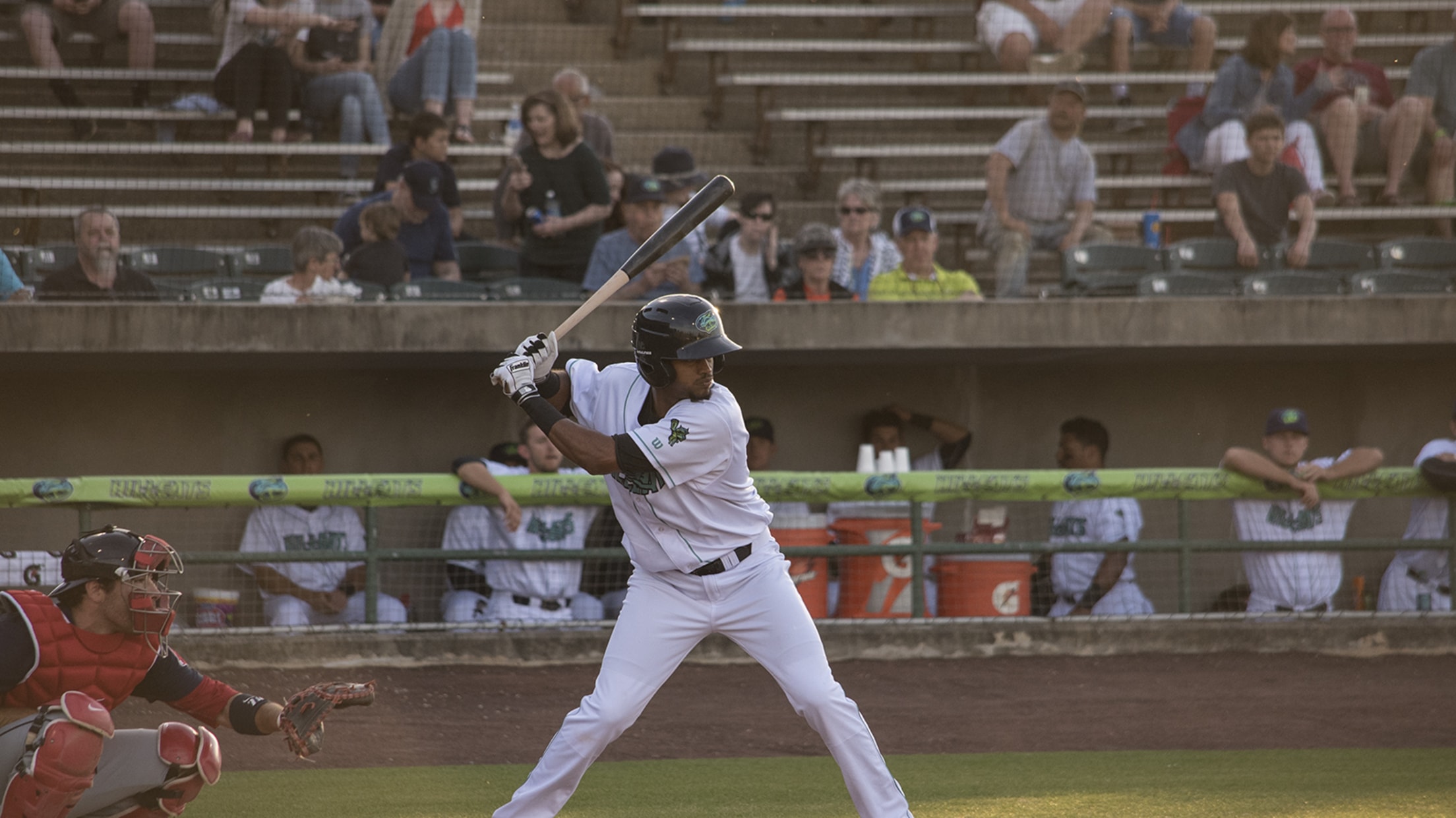 Lynchburg scored four runs on five hits in the first six batters of the game to storm out to a 4-0 lead and eventually win 6-3 in the series opener at Buies Creek Tuesday night.
Lynchburg Outhomers Salem, 2-1
Solo home runs decide pitching duel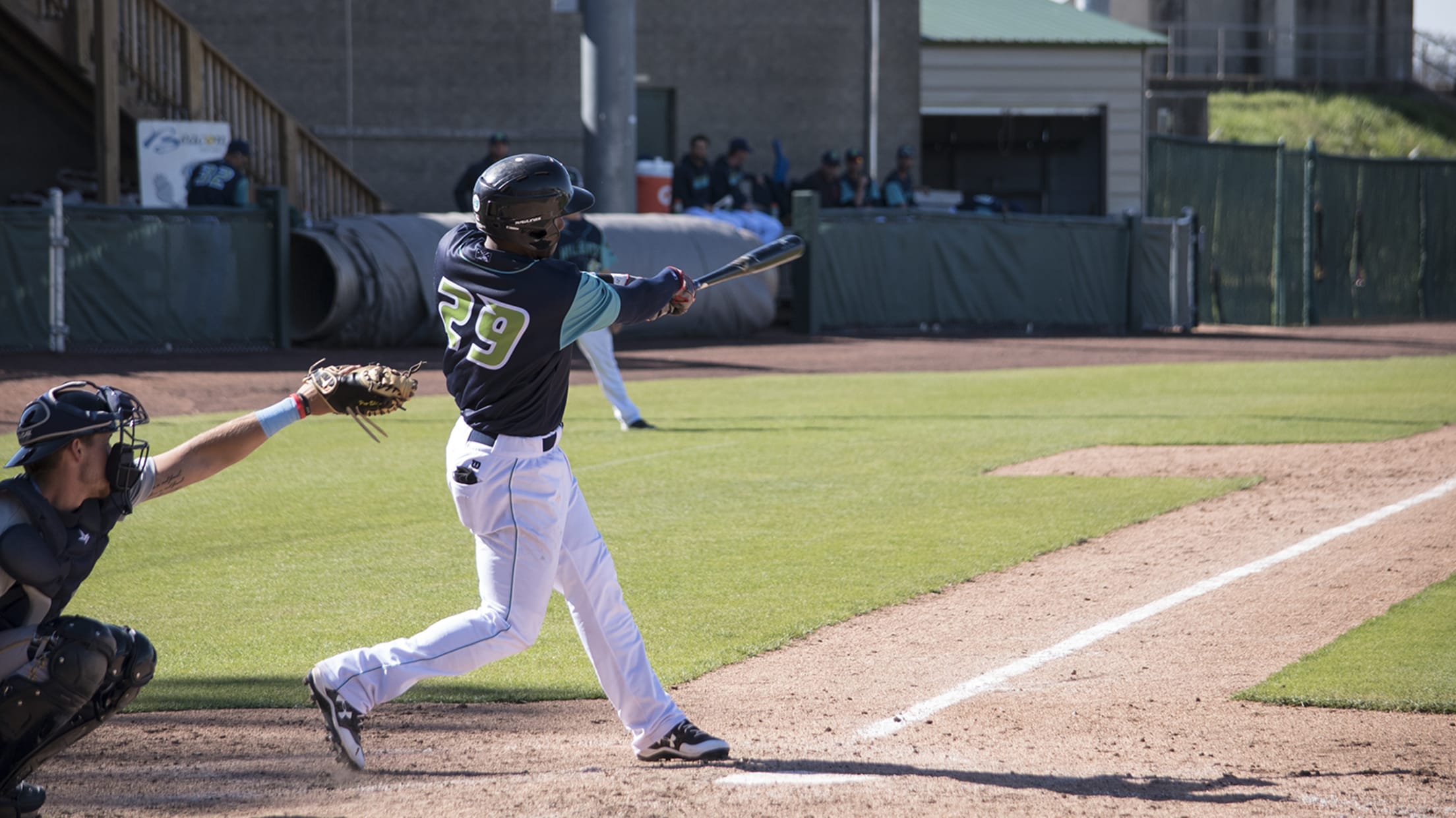 Willi Castro and Claudio Bautista each hit solo home runs in the first two innings, which supplied all the offense the Hillcats needed in a 2-1 victory over Salem Friday night.
Hillcats Capitalize on Opportunities in 10-6 Win
Lynchburg notches 17 baserunners on only five hits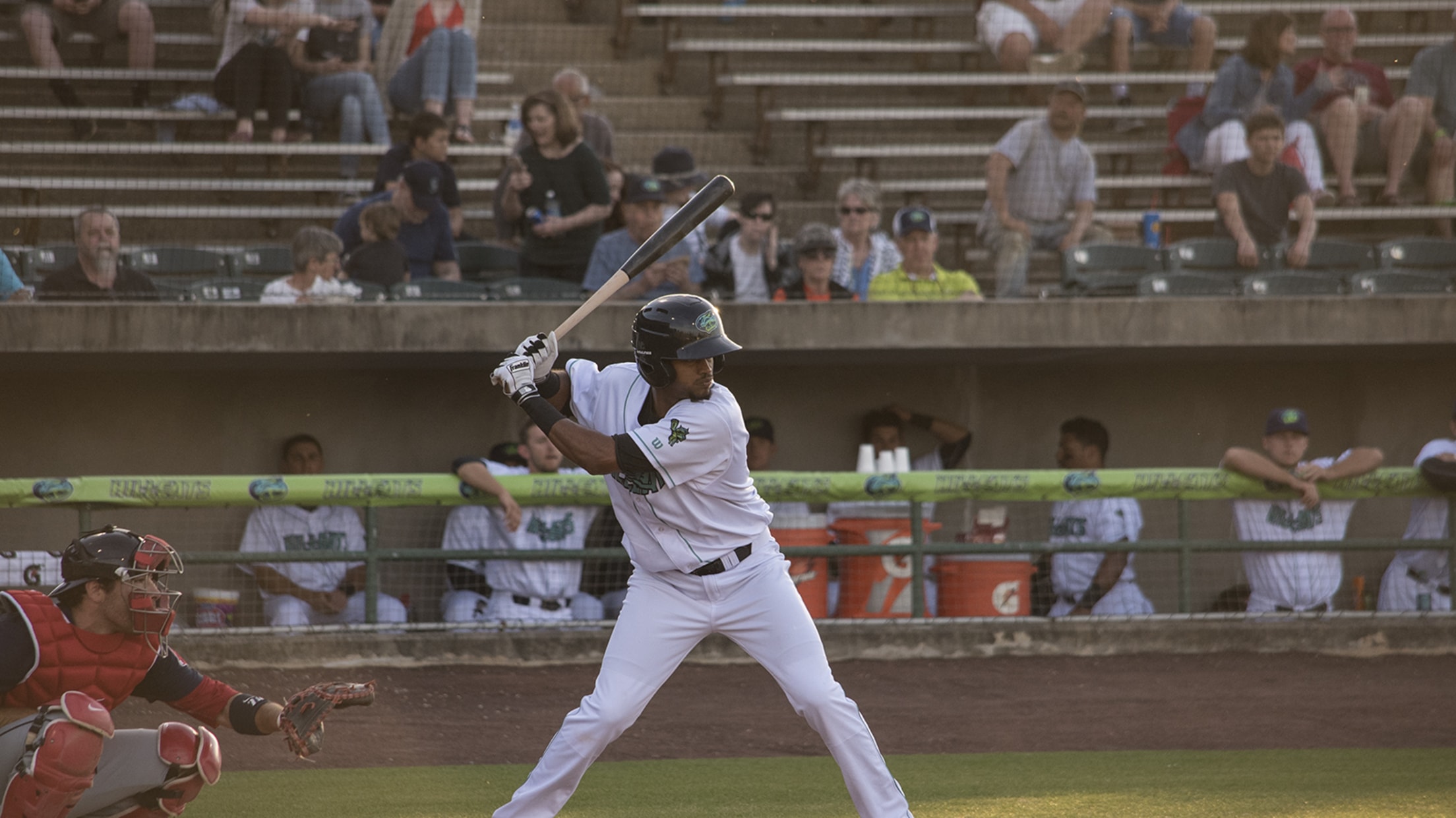 Lynchburg scored seven runs on just three hits in the first inning and led comfortably the rest of the way in a 10-6 victory against Buies Creek in the series finale at City Stadium Thursday night.The Astros plated two runs in the top of the first before the Hillcats could
Buies Creek Comes Back for Extra-Inning Win
Lynchburg drops to 5-7 in extras this year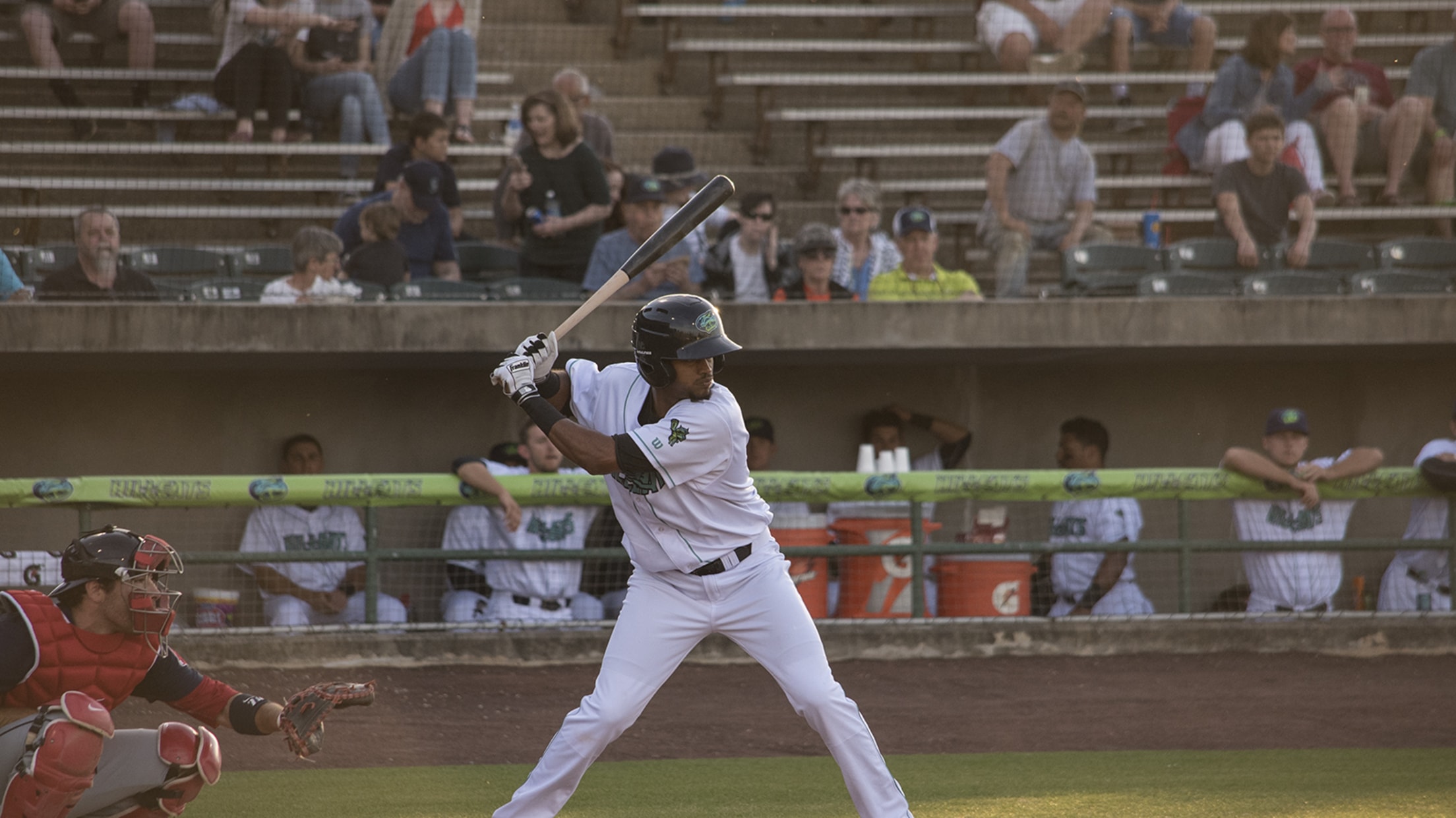 Lynchburg held a 3-2 lead from the fourth inning until the seventh, but Buies Creek tied it at that time and used a four-run 11th inning to claim a 7-3 result Wednesday night at City Stadium.
Season-High 18 Hits Not Enough in 12-7 Loss
Lynchburg leaves 15 runners on base, 12 in scoring position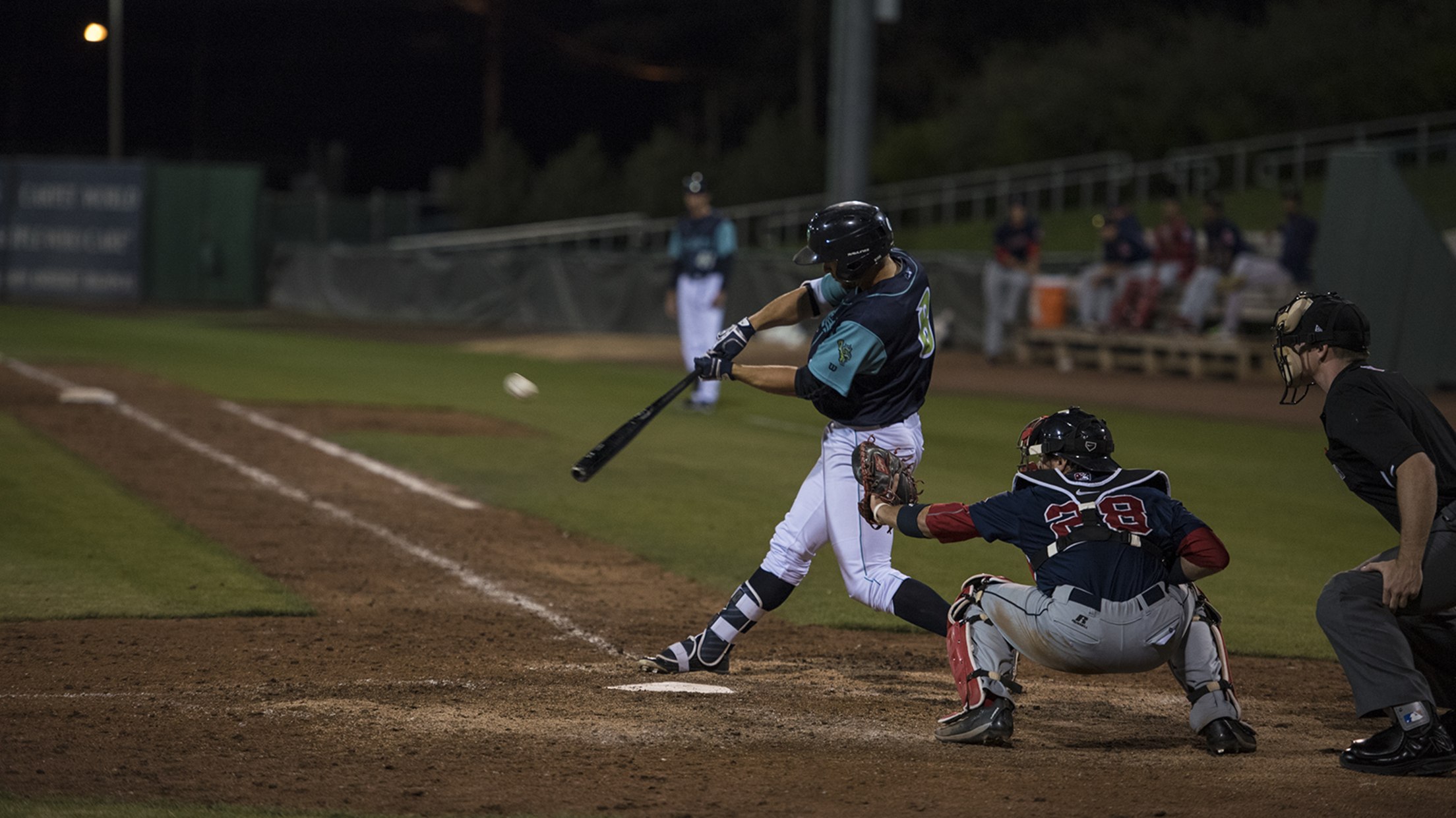 One day after posting a season-high 17 hits and winning by 13 runs, Lynchburg recorded a season-high 18 hits but managed to suffer a 12-7 defeat at Winston-Salem Saturday.
DeMasi's Career Highs Highlight 5-2 Win
Lynchburg right-hander notches two personal bests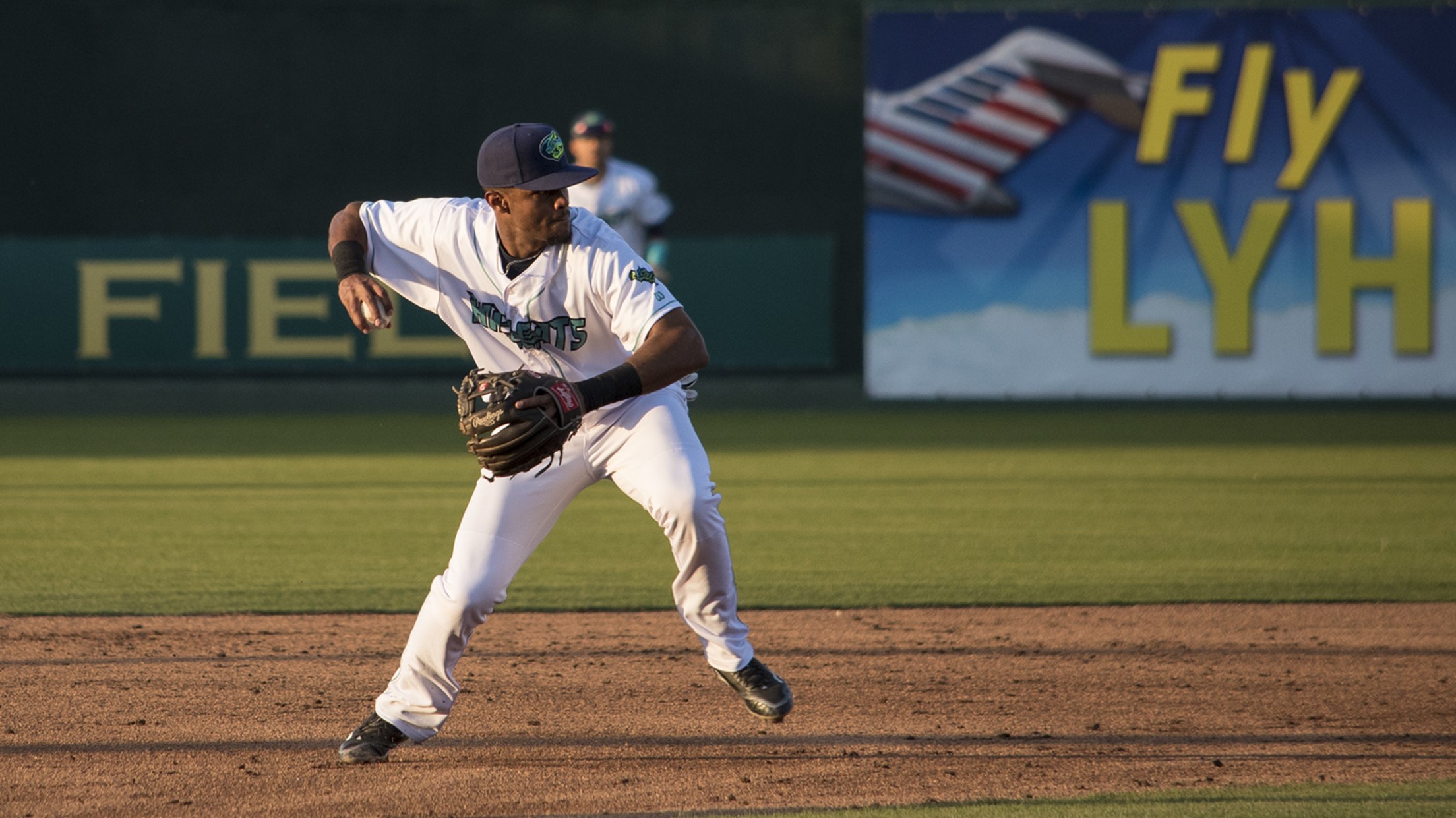 Dominic DeMasi went a career-high seven innings and struck out a career-best eight batters to earn the win in a 5-2 Hillcats victory at City Stadium Friday night.
Hillcats Fall in Rubber Match, 6-5
Lynchburg strands 13 runners on base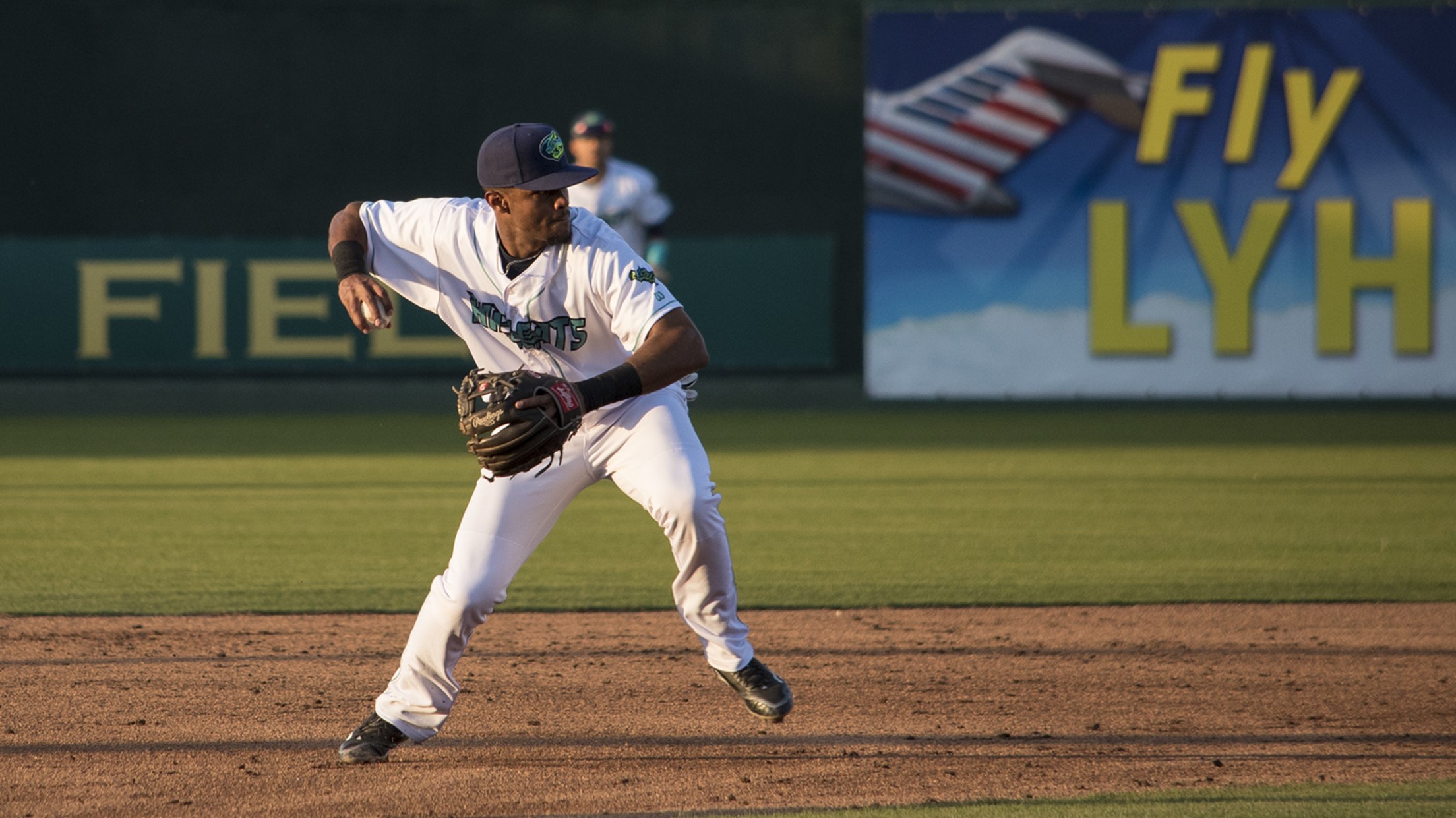 Loopstok Has Career Night in 9-2 Win
Aruba native drives in six runs with four extra-base hits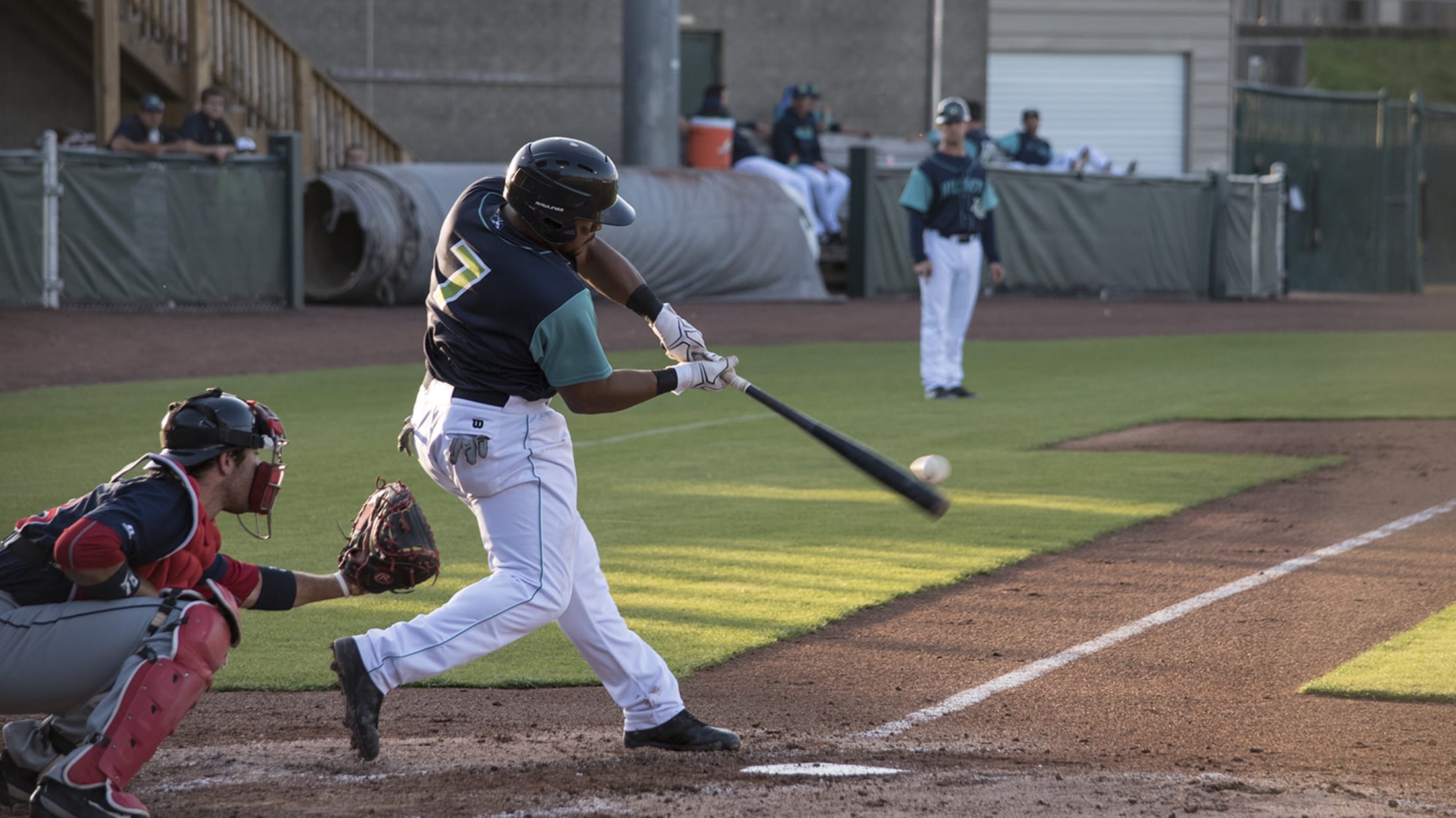 Chiang Throws No-Hitter in 3-0 Win
First Lynchburg complete-game no-hitter in 25 years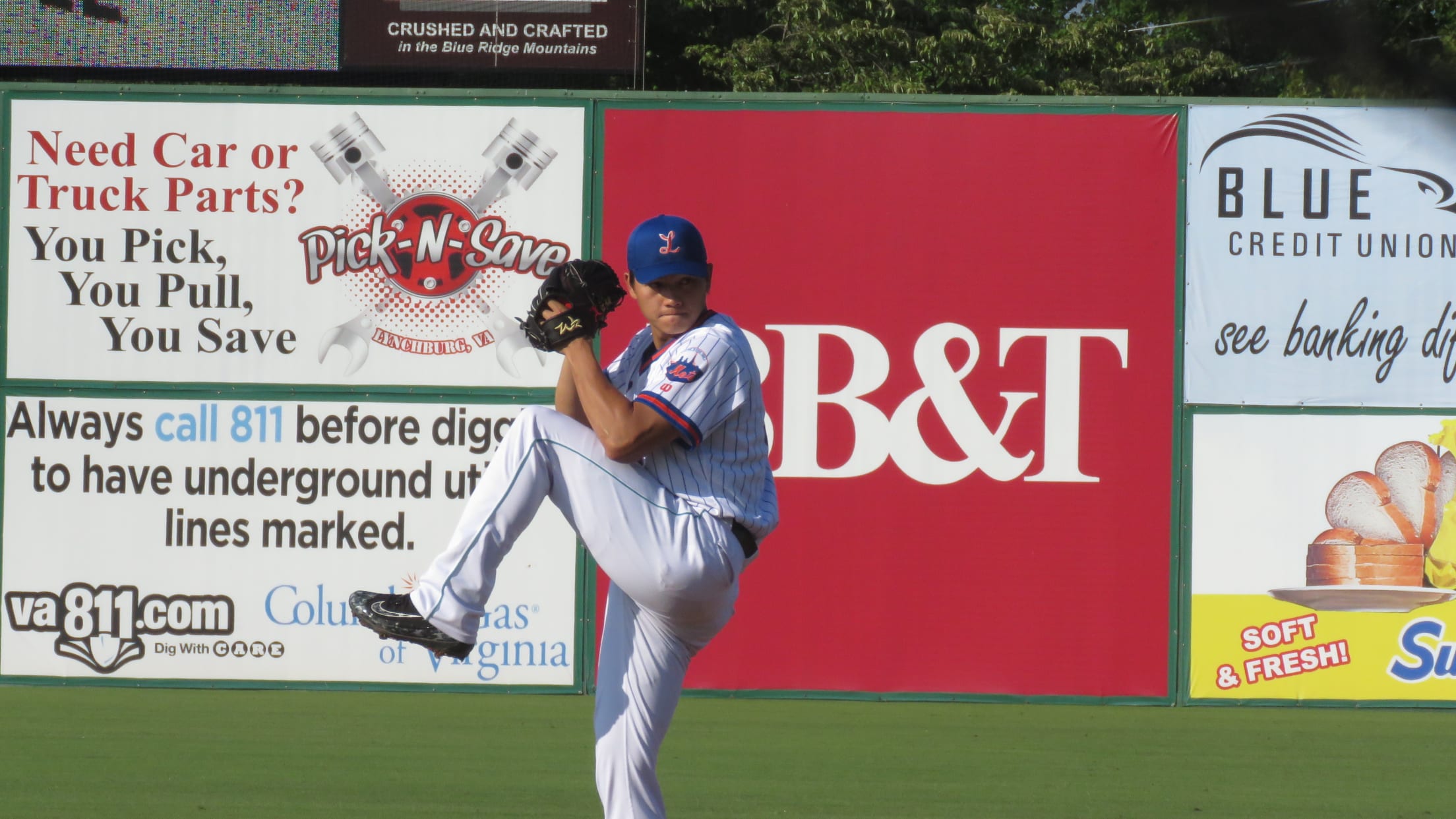 Shao-Ching Chiang needed just 106 pitches to throw the first complete-game no-hitter for a Lynchburg team since Tim Van Egmond did it for the Lynchburg Red Sox on June 1, 1992. The Hillcats only had two hits of their own but produced three runs to claim a 3-0 victory over
Hillcats Drop Series Finale, 13-5
Lynchburg ends season series with 14-5 record against Keys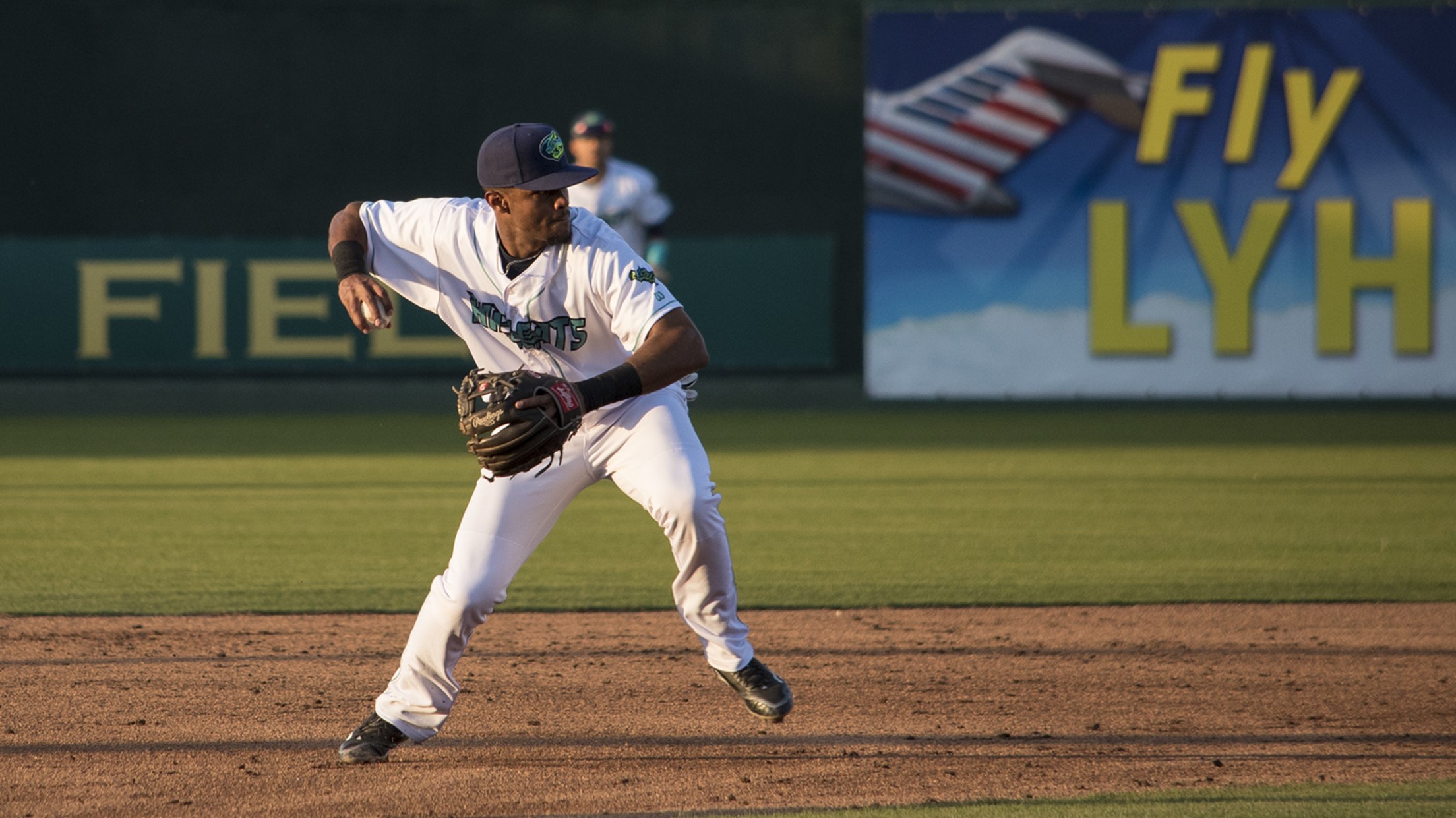 Frederick scored 10 unanswered runs over the final five frames to win the rubber match, 13-5, at City Stadium Wednesday night.
Tom and DeMasi Headline 6-4 Victory
Lynchburg snaps Frederick's seven-game winning streak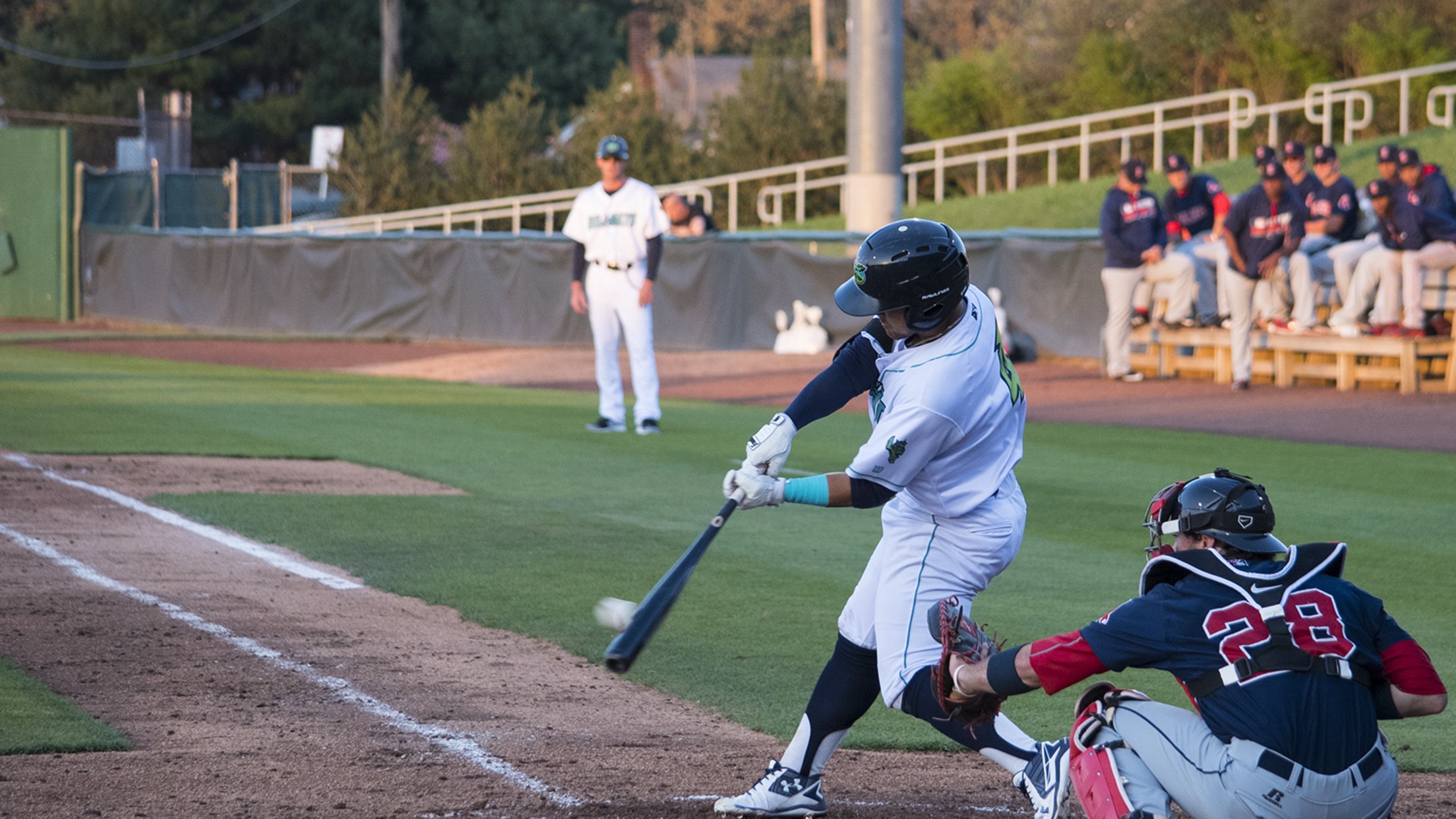 Ka'ai Tom had a three-run triple and a solo home run to drive in four of the Hillcats six runs, and Dominic DeMasi held Frederick one run over five innings to earn the win in a 6-4 victory at City Stadium Monday night.
Hillcats Split Two at Potomac
Lynchburg wins suspended game but drops series finale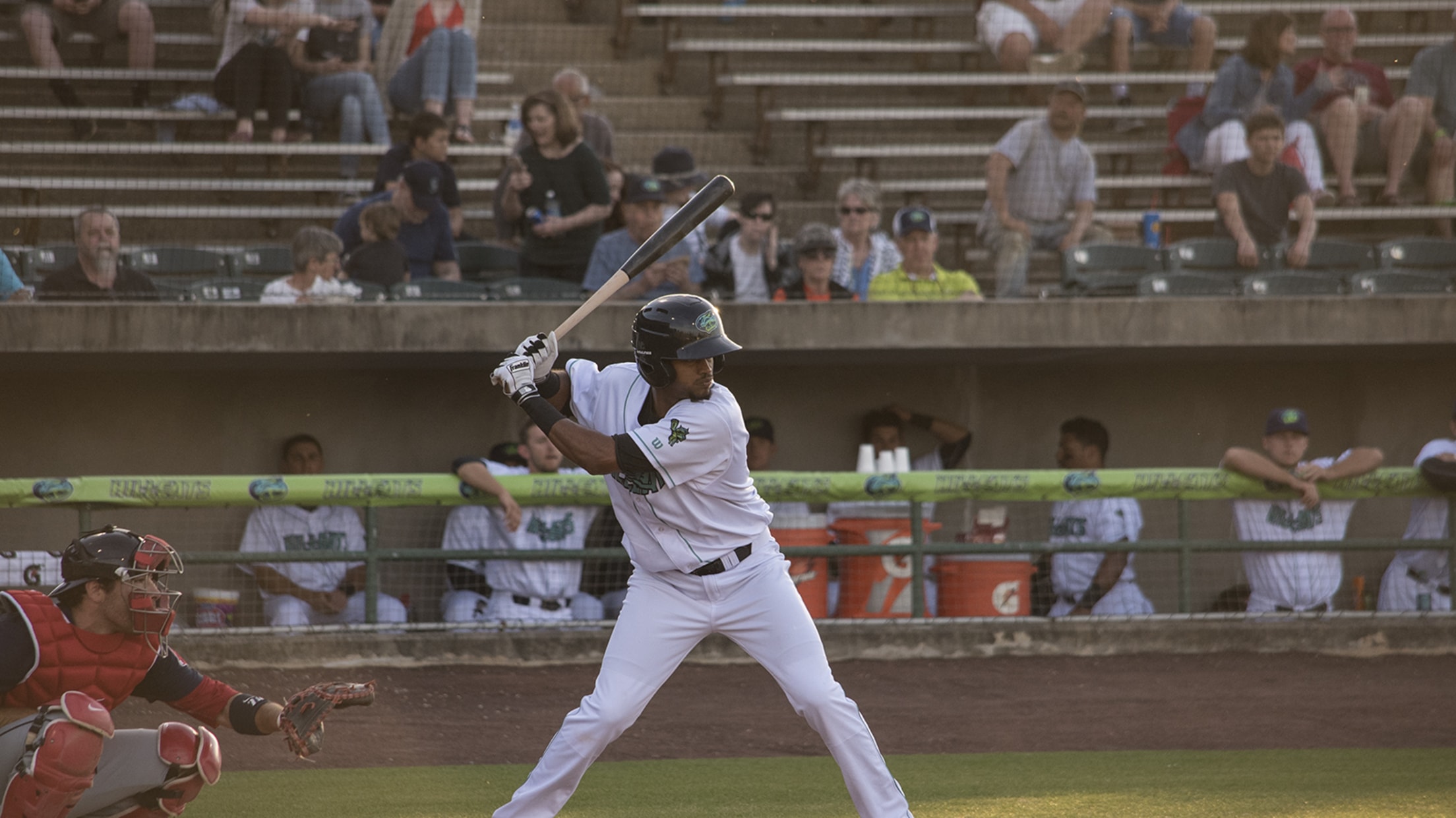 Lynchburg rallied from a 6-5 deficit in Saturday's suspended game to win 8-6, but the Hillcats couldn't complete the four-game sweep. Potomac claimed the series finale, 4-1, at Pfitzner Stadium Sunday afternoon.
Two-Out Hitting Fuels 3-2 Victory
Eight of Lynchburg's 10 hits come with two outs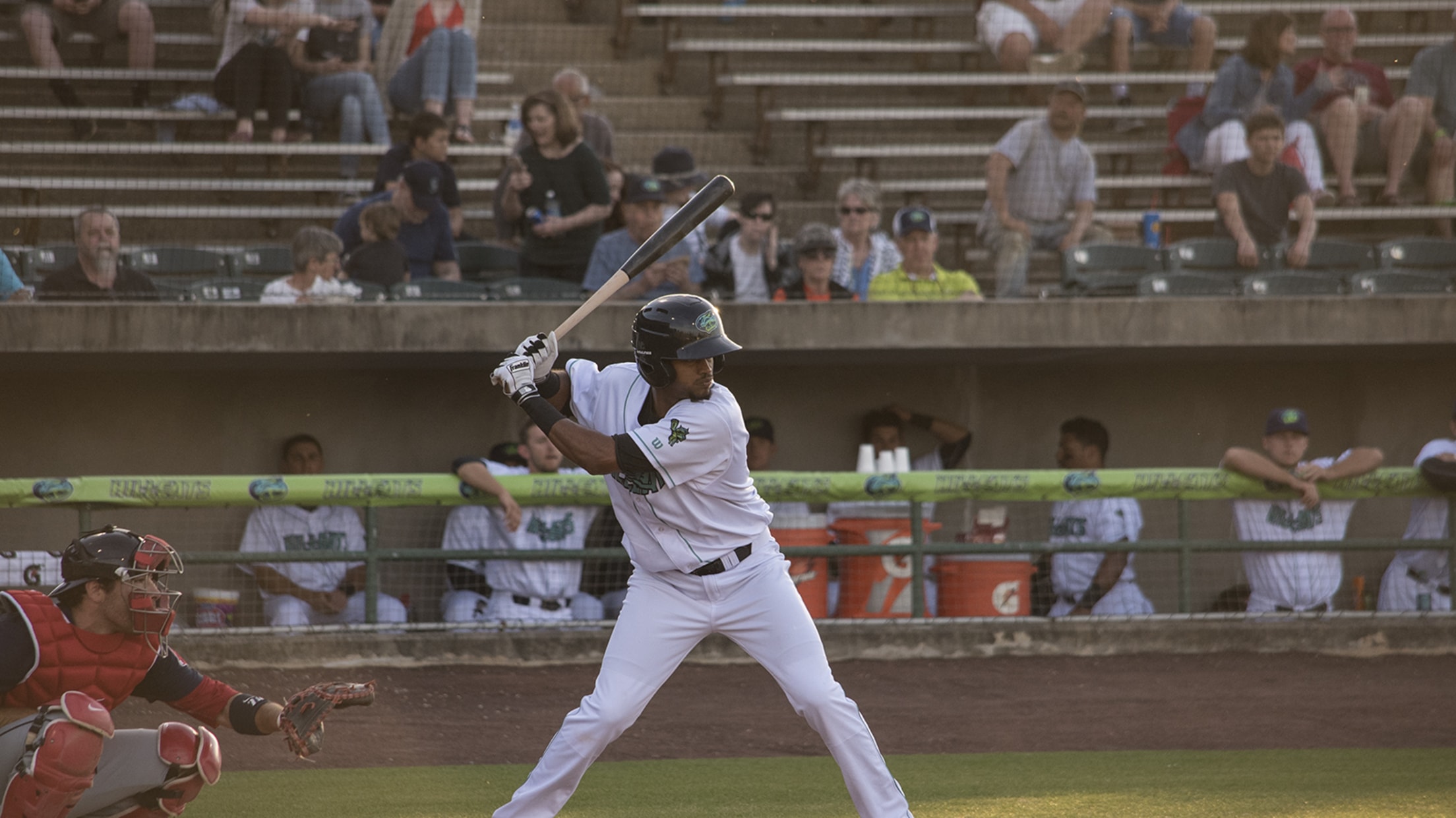 All three of Lynchburg's runs occurred with two outs to build a 3-0 lead through five innings, and the Hillcats held on for a 3-2 victory Friday night at Pfitzner Stadium.