Henry Spins Another Gem In 8-1 Win Over Missions
Jones, Canzone, And Miroglio All Homer In Win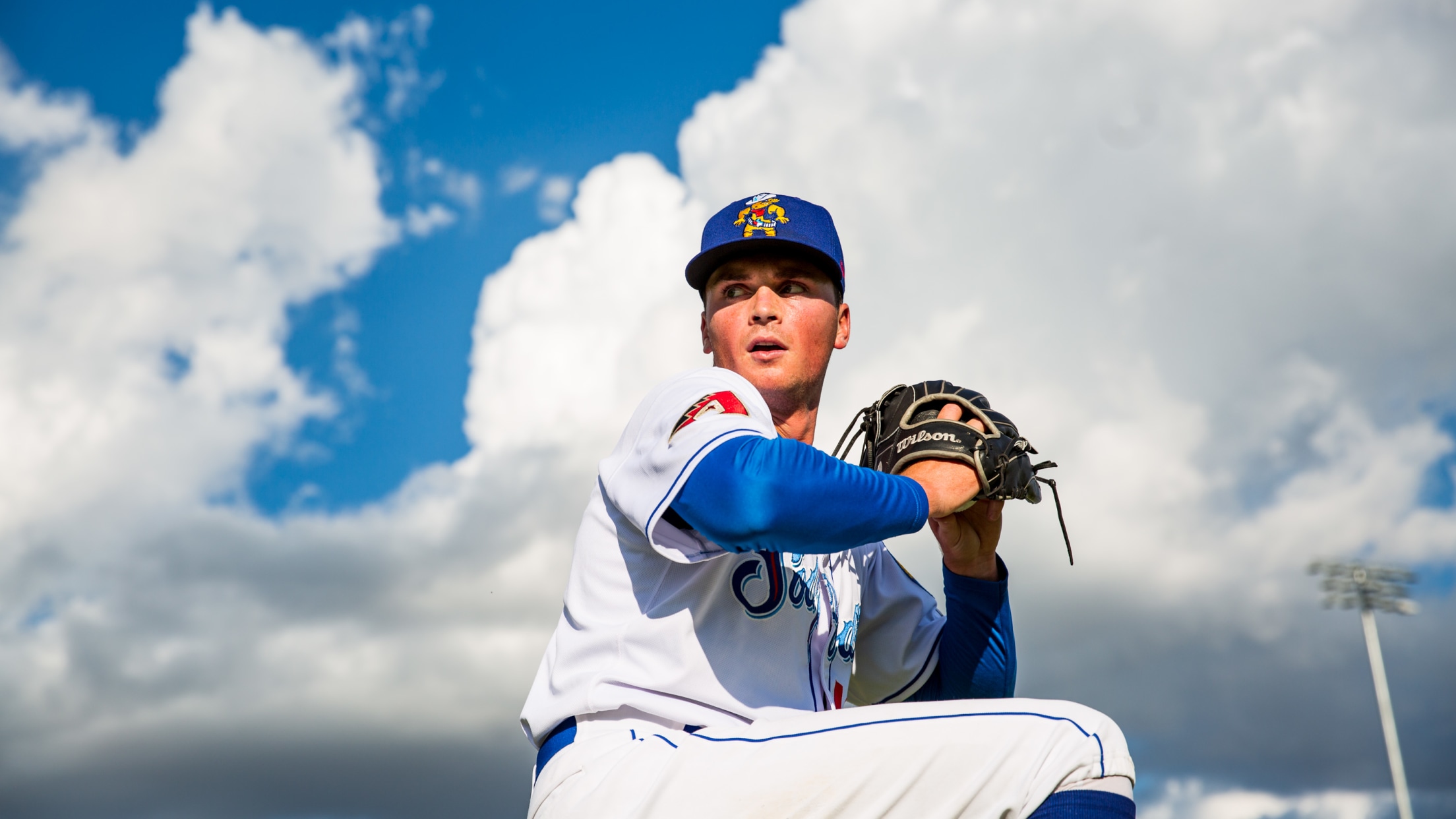 Friday, September 3, 2021 at San Antonio [SD] Amarillo Sod Poodles (50-55) | San Antonio Missions (50-56) San Antonio, Texas — The Amarillo Sod Poodles routed the San Antonio Missions 8-1 on Friday night to take a 3-1 series lead. The night got started with a solo home run in
Sod Poodles Rout Missions In Opener, Earn Fifth Straight Win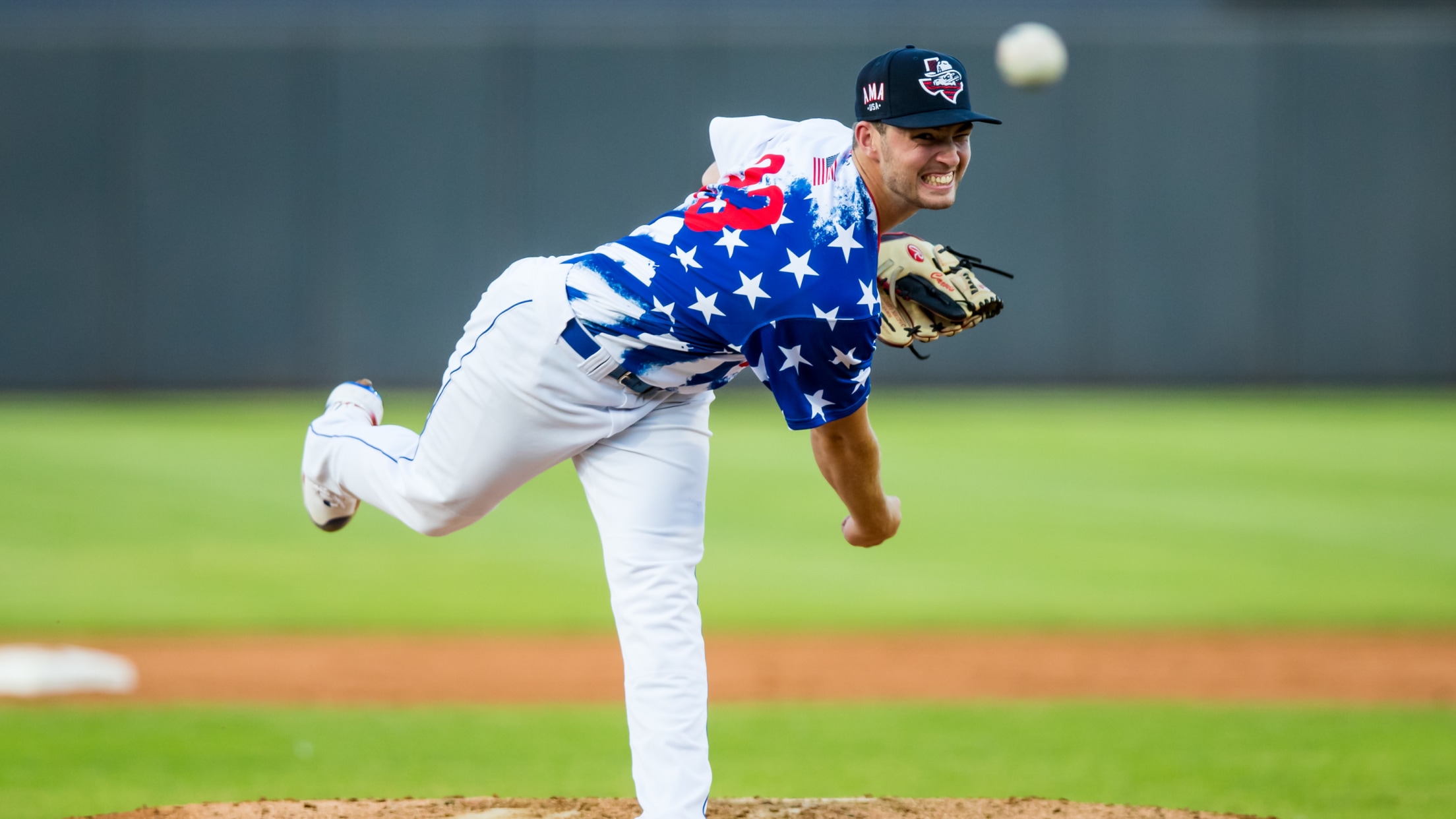 POSTGAME NOTES Tuesday, August 31, 2021 @ San Antonio Missions [SD] Amarillo Sod Poodles (48-53) | San Antonio Missions (48-54) The Sod Poodles took the series opener on the road Tuesday night over the San Antonio Missions by a score of 9-4, ending the month of August with their fifth
Hernandez, Garrett Propel Soddies to Saturday Night Win
Garrett hits team-leading 16th home run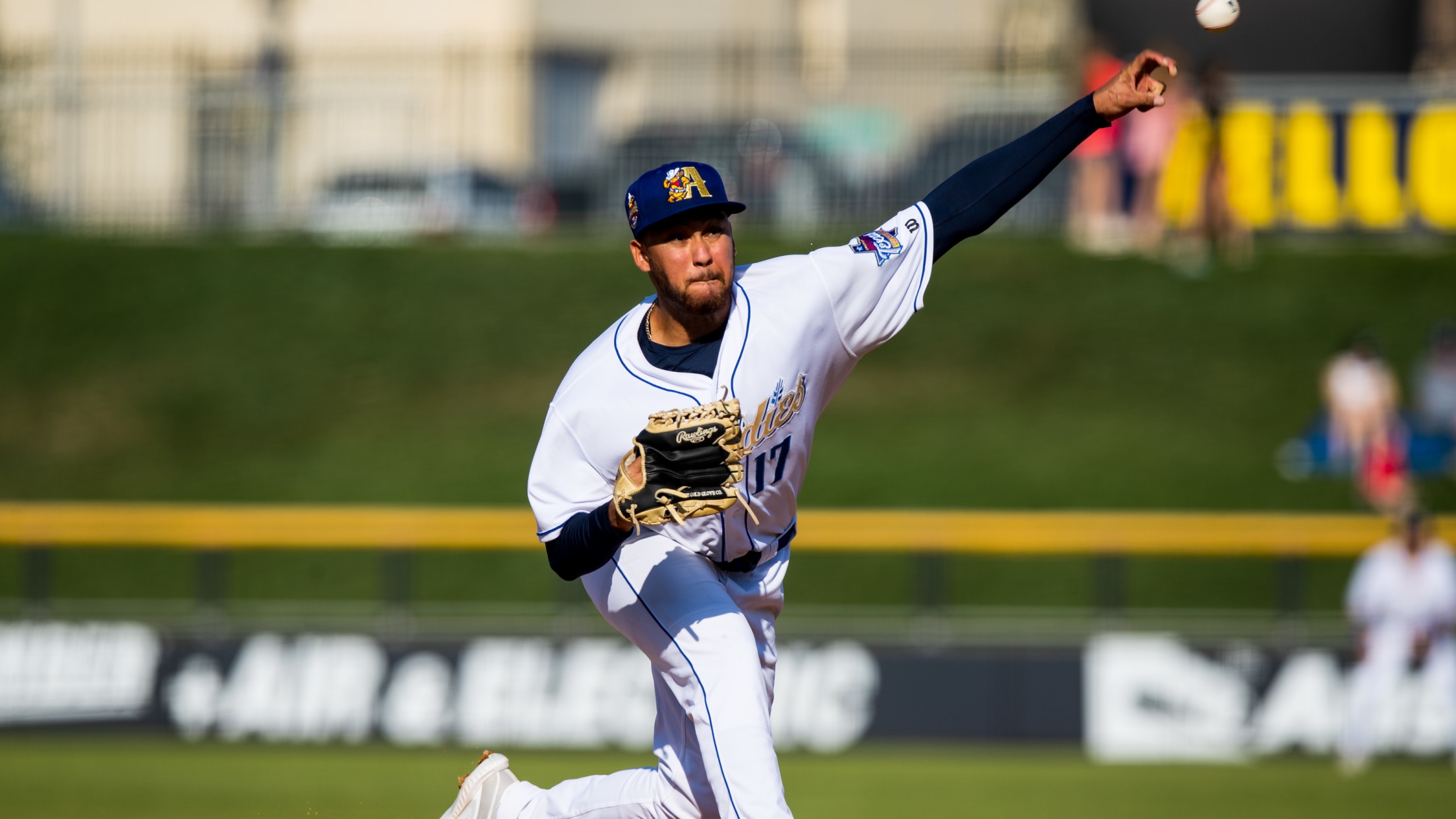 Midland, Texas — The Sod Poodles jumped out to a first inning lead and never looked back on Saturday evening, beating the Midland RockHounds 5-3 at Momentum Bank Ballpark. Sod Poodles lefty Kenny Hernandez (W, 1-2) tossed five scoreless frames to begin his outing, as Amarillo's offense grabbed an early
Canzone's 8th Inning Homer Secures Series Win
Seven More Home Runs Tonight, 30 Combined For The Series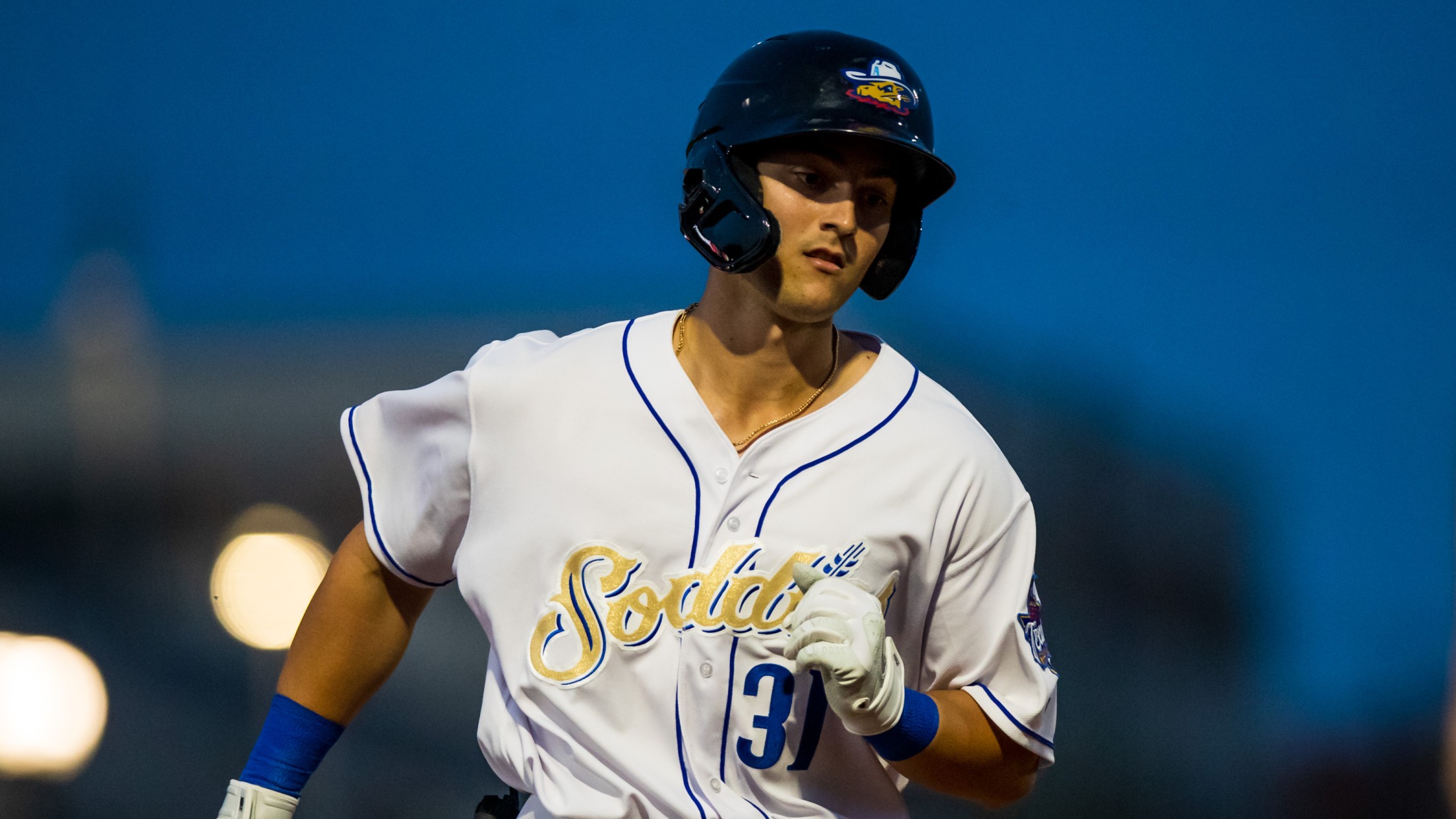 POSTGAME NOTES Sunday, August 15, 2021 vs. Corpus Christi Hooks [HOU] Corpus Christi Hooks (42-48) | Amarillo Sod Poodles (40-49) Amarillo, Texas - After seeing a combined nine home runs hit between the clubs last night, Amarillo sent another three souveriners into the crowd Sunday. Amarillo's third home run of
Soddies Battle Valiantly, Fall To Missions In 11-Inning Affair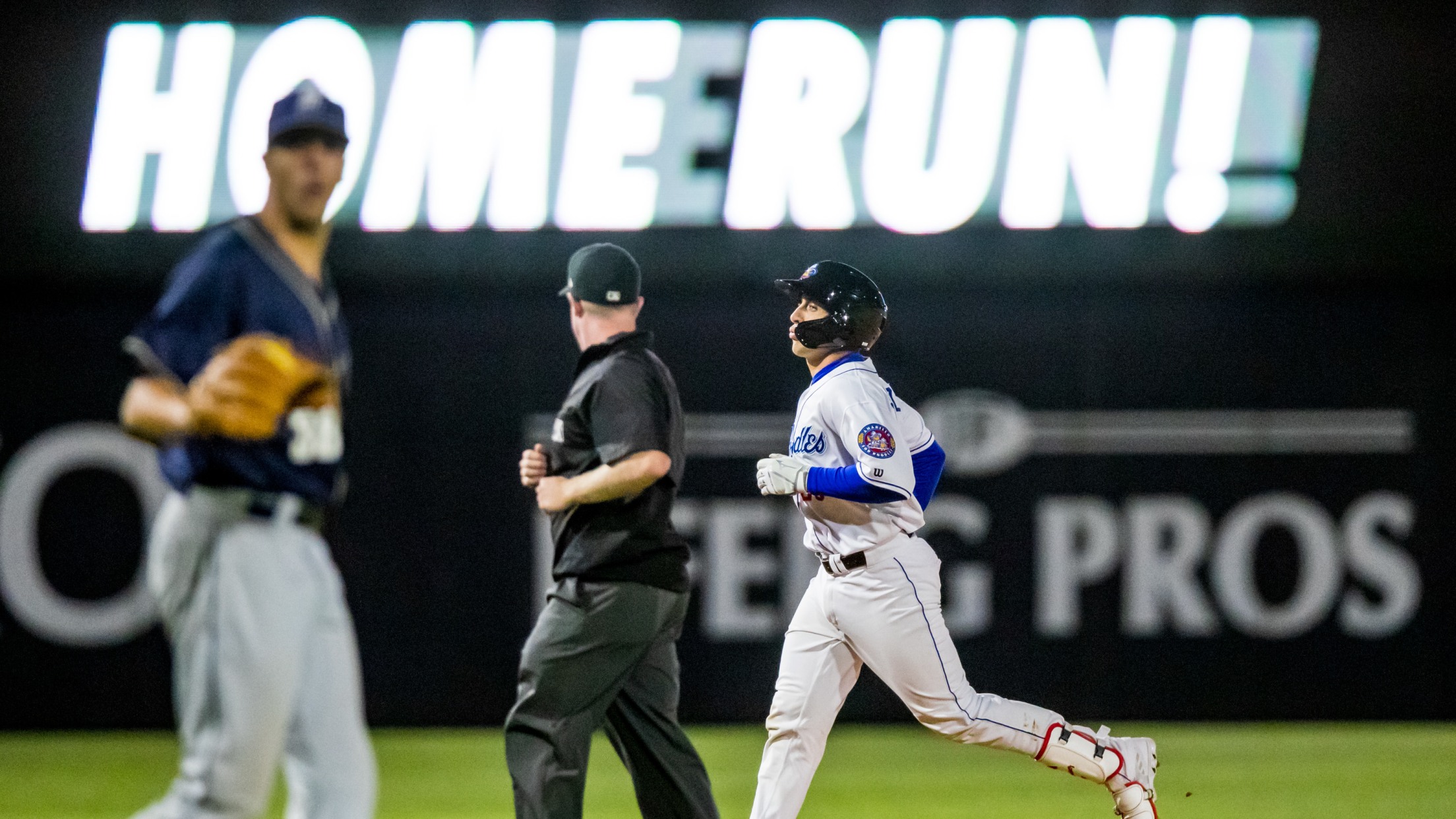 Friday, July 30, 2021 vs. San Antonio Missions [SD] San Antonio Missions (37-38) | Amarillo Sod Poodles (31-44) The Sod Poodles fell to the San Antonio Missions in the 11th inning of a back-and-forth affair by a score of 7-5 in front of a sold-out crowd of over 6,400 at
Martinez and Basabe Homer In Loss To Hooks
Garrett & Herrera Streaks Come To An End, Fletcher Keeps His Intact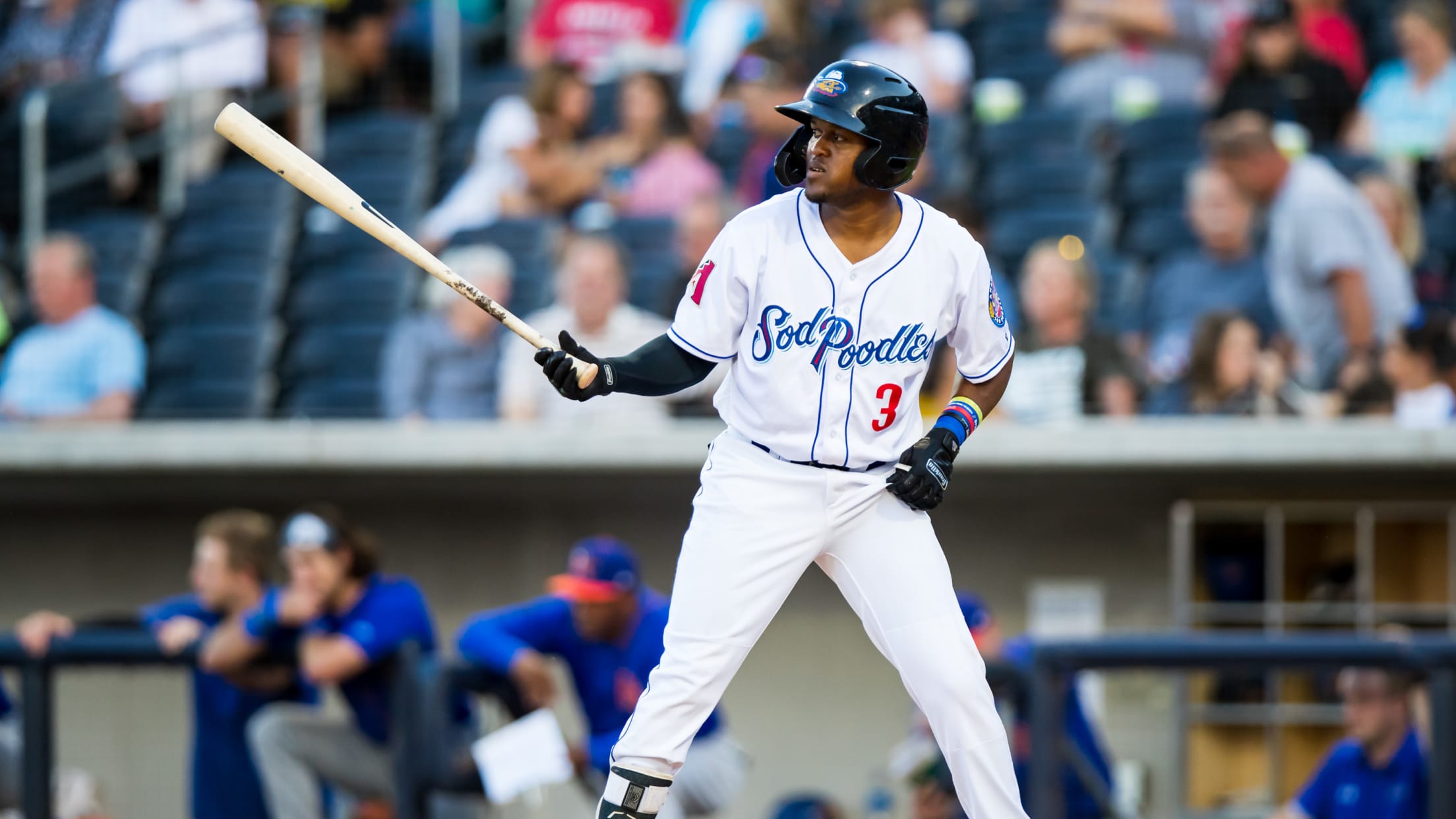 Wednesday, June 23, 2021 @ Corpus Christi Hooks [HOU] Amarillo Sod Poodles (20-24) | Corpus Christi Hooks (19-25) Corpus Christi, Texas — The Amarillo Sod Poodles dropped game two of their series against the Corpus Christi Hooks by a score of 13-2 Wednesday night at Whataburger Field. The loss dropped
Sod Poodles Walk-Off On RockHounds In Saturday Night Rumble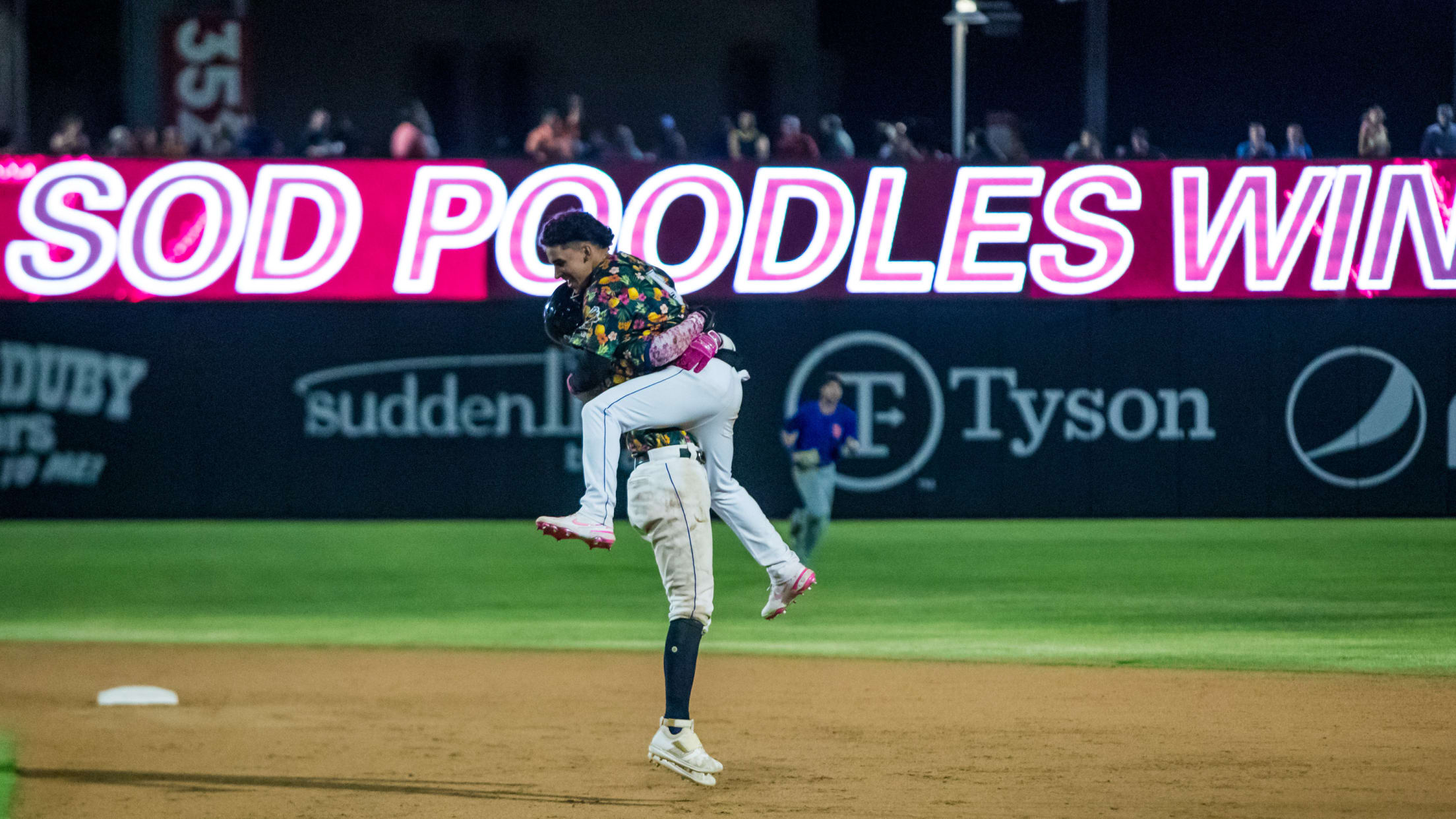 POSTGAME NOTES Saturday, June 19 , 2021 vs. Midland RockHounds [OAK] Amarillo Sod Poodles (19-22) | Midland RockHounds (20-21) The Sod Poodles walked off on the Midland RockHounds Saturday night in front of over 6,000 fans at HODGETOWN in a 12-11 back-and forth affair. In the bottom of the ninth,
Amarillo Shutout In Series Finale At Corpus Christi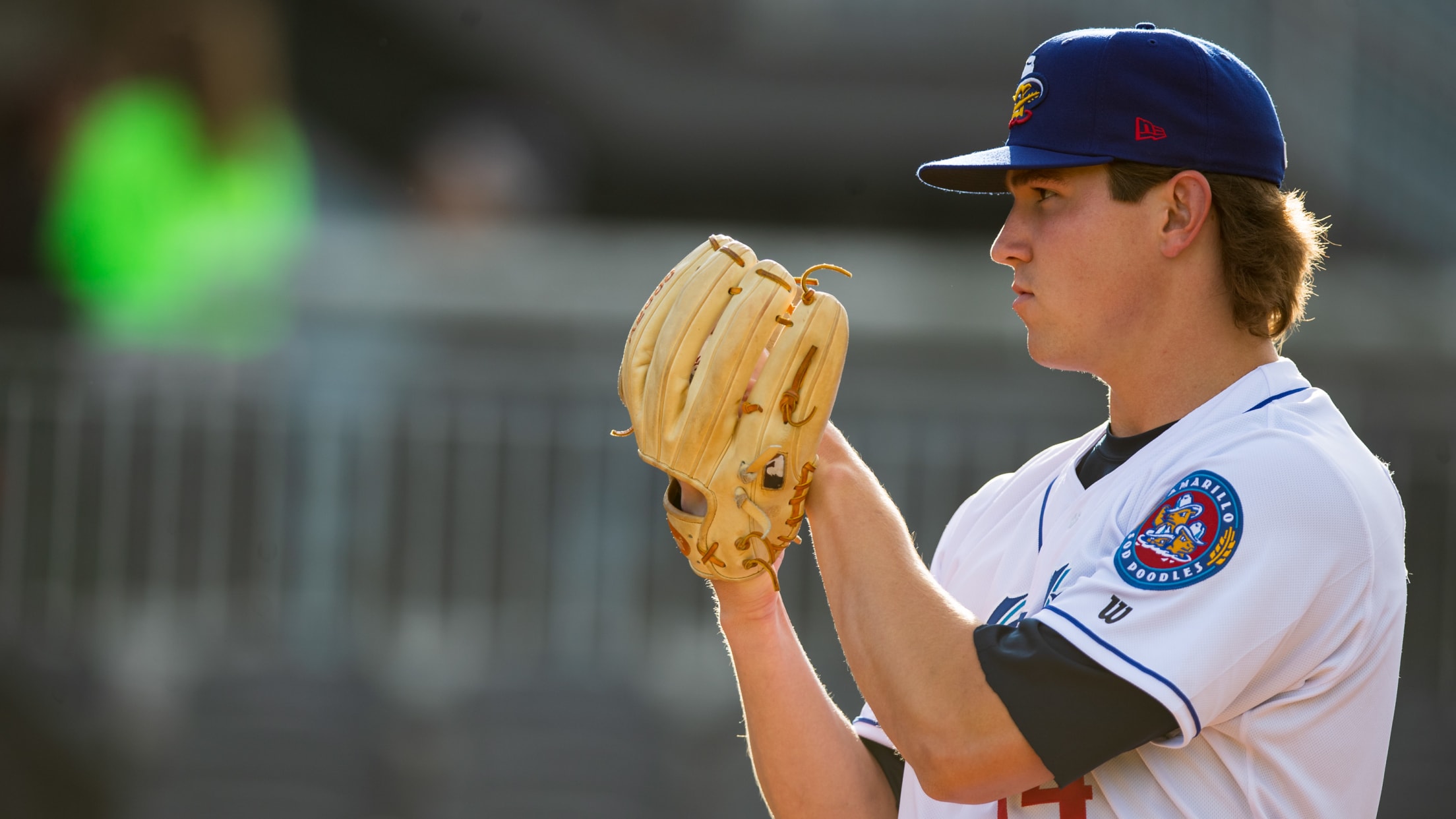 Corpus Christi, Texas —The Sod Poodles dropped the final game of this opening 12-game road trip to Corpus Christi by a score of 7-0 on Sunday night. The Sod Poodles dropped five-of-six to the Hooks in their first trip of the year to Whataburger Field in 2021. Sod Poodles starter
Strong Start Not Enough As Sod Poodles Drop Game Three To Wichita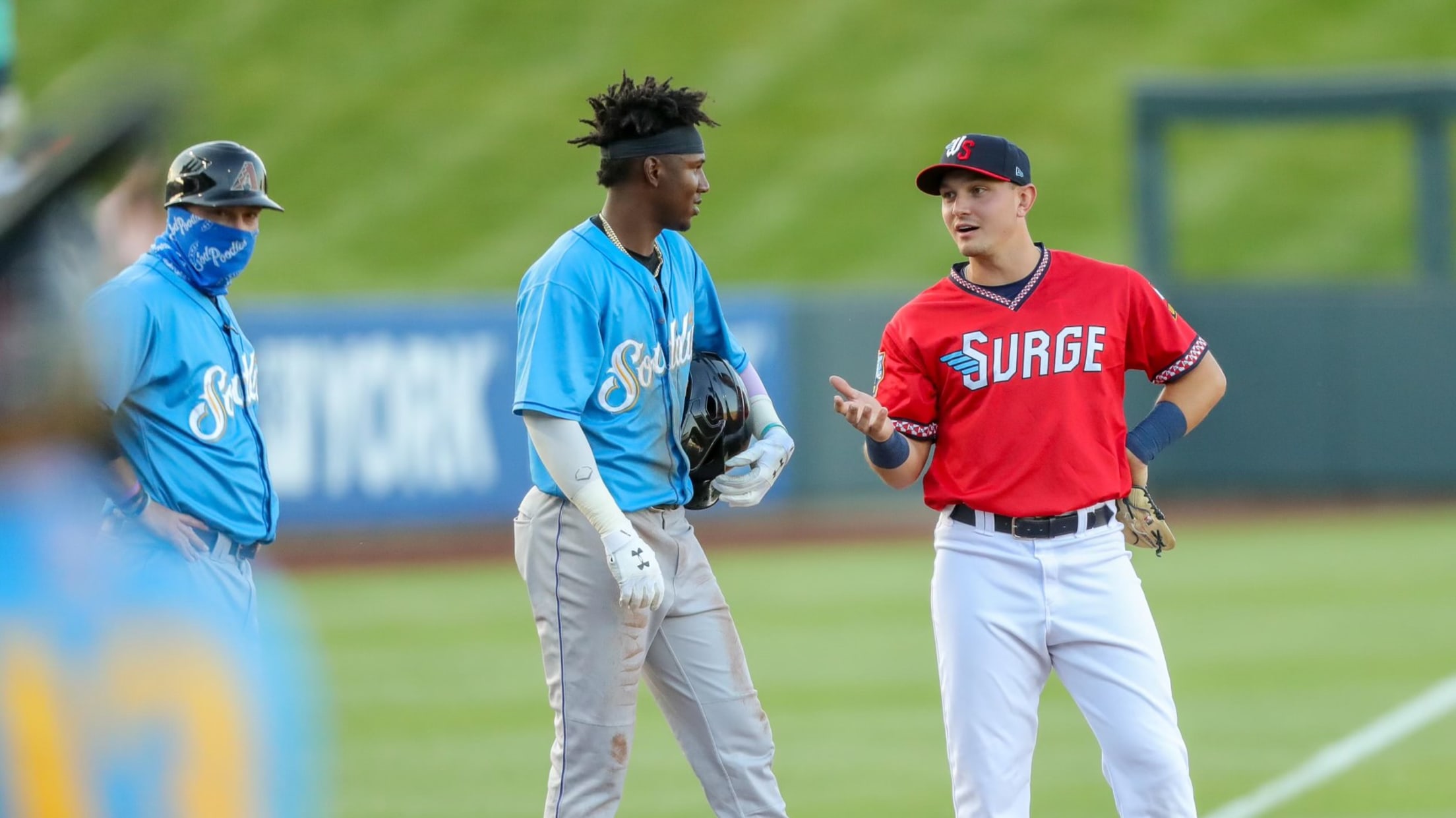 WICHITA, Kansas – After being held scoreless on just two hits a night ago, the Sod Poodles jumped out to a big lead early Thursday night at Riverfront Stadium. However, Amarillo was unable to fend off a feisty Wind Surge team that did not cower when faced with a 6-run
Soddies Erase Early Deficit, Edge Past Drillers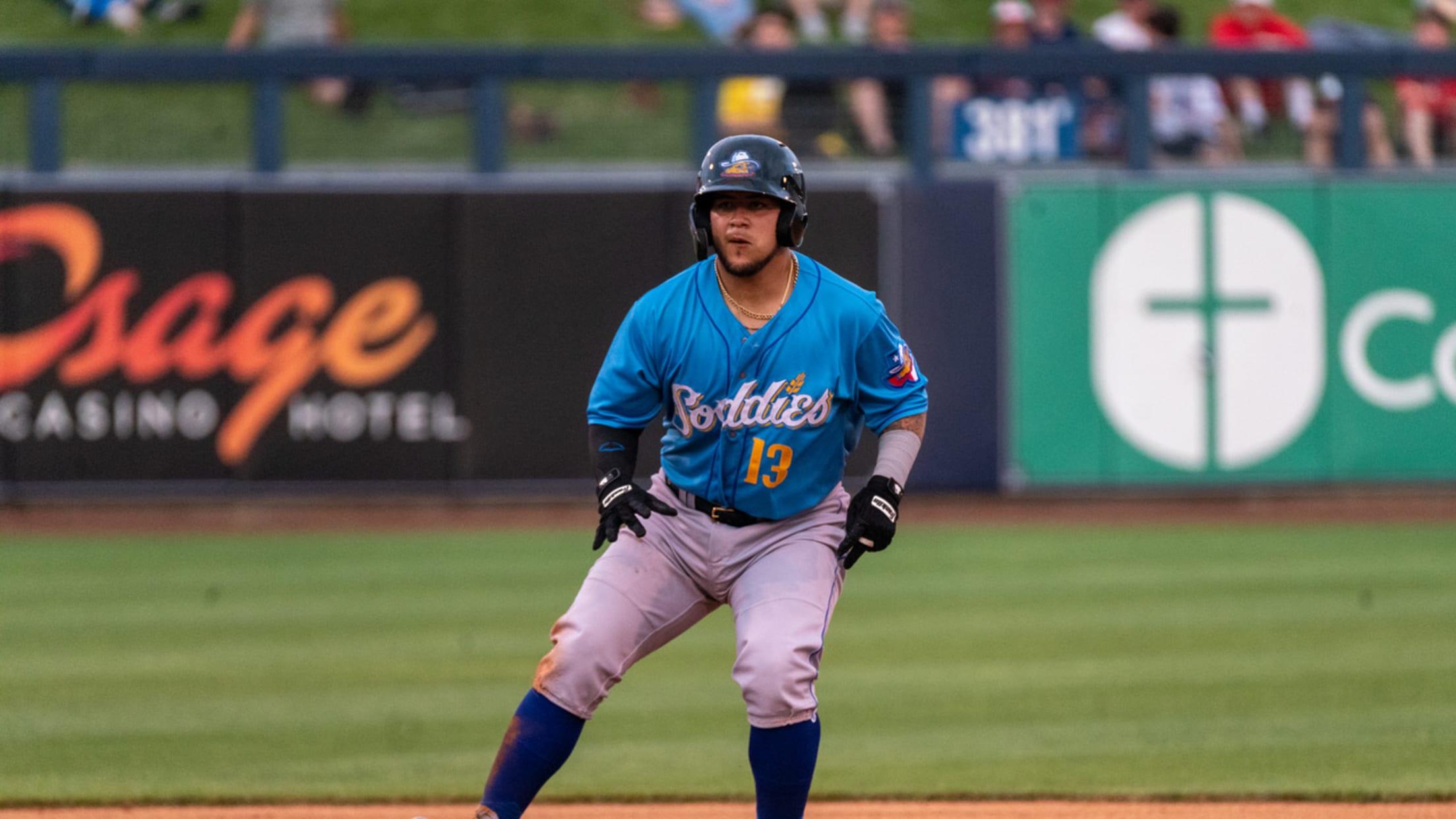 TULSA, Okla. – Despite falling behind early, the Sod Poodles battled to a 5-3 win on Saturday night at ONEOK Field with solid pitching and timely hitting. Amarillo starter Jeff Bain gave up back-to-back doubles to begin the bottom of the first inning, as Tulsa quickly jumped out to a
Shuckers take first game from Generals, 9-7
Three-hit nights for Beer, Hernandez overshadowed by Aviles' five-hit effort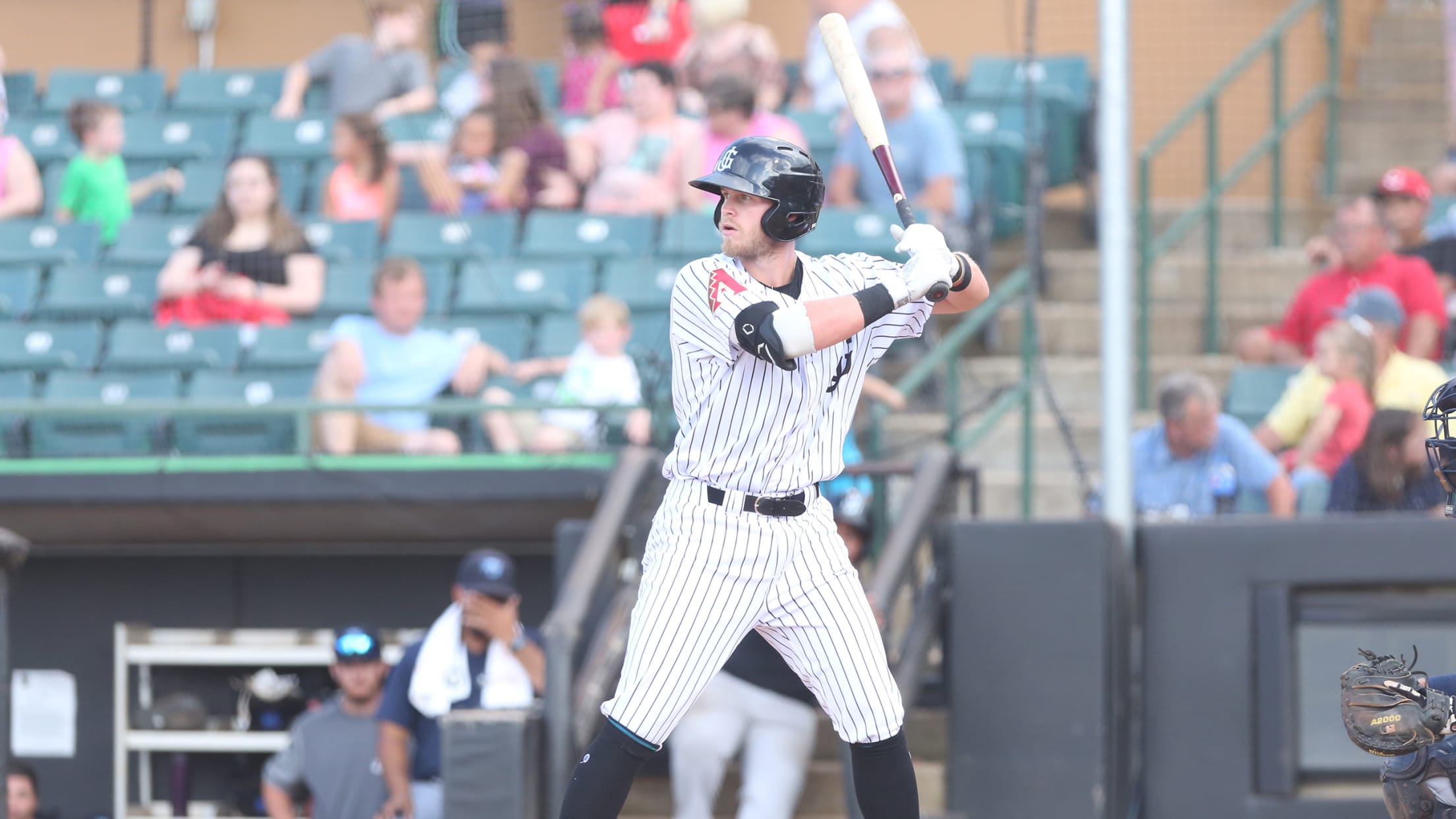 Biloxi, Miss. - The Jackson Generals, the Double-A affiliate of Major League Baseball's Arizona Diamondbacks, came up short in Game 1 of the Southern League Championship Series on Tuesday, dropping a 9-7 decision to the Biloxi Shuckers (1-0) at MGM Park.
Smith, Beer, and Varsho homer as Generals sweep twin-bill
Jackson wins resumed game, 2-0, before rallying for 7-3 nightcap victory over Smokies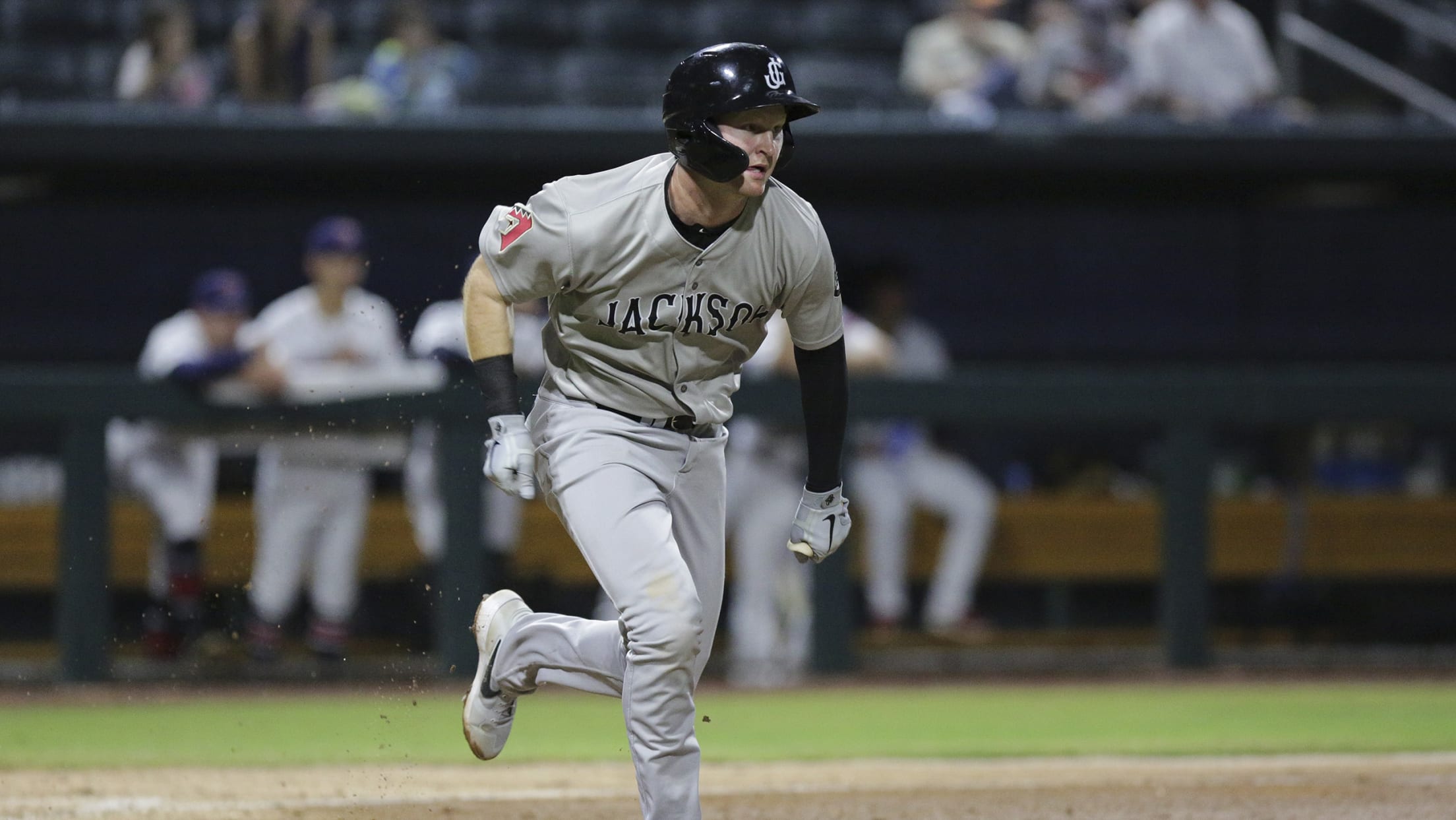 Jackson, Tenn. - The Jackson Generals, the Double-A affiliate of Major League Baseball's Arizona Diamondbacks, took two games from the Tennessee Smokies on Wednesday, winning the resumption of a suspended game 2-0 before pulling off a comeback victory, 7-3, in the nightcap at The Ballpark at Jackson.
Four-run eighth inning sends Generals to 6-4 win
Beer's two run-scoring doubles help Jackson snap three-game skid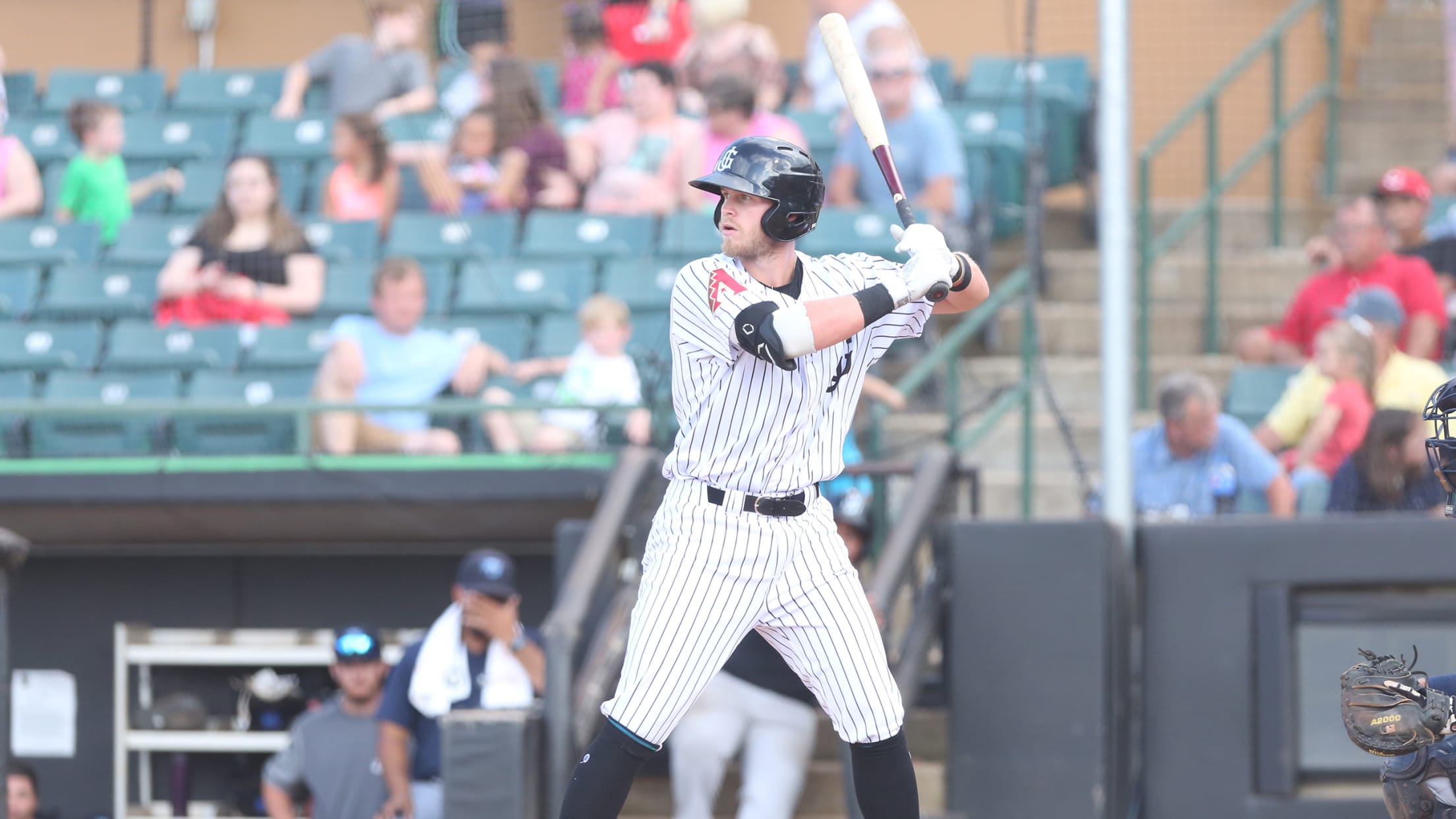 Jackson, Tenn. - The Jackson Generals, the Double-A affiliate of Major League Baseball's Arizona Diamondbacks, doused the Montgomery Biscuits with some of their own late-inning magic on Friday, winning 6-4 at The Ballpark at Jackson. 
Kelenic keeps roasting for Modesto
Mariners No. 2 prospect homers for second time in four games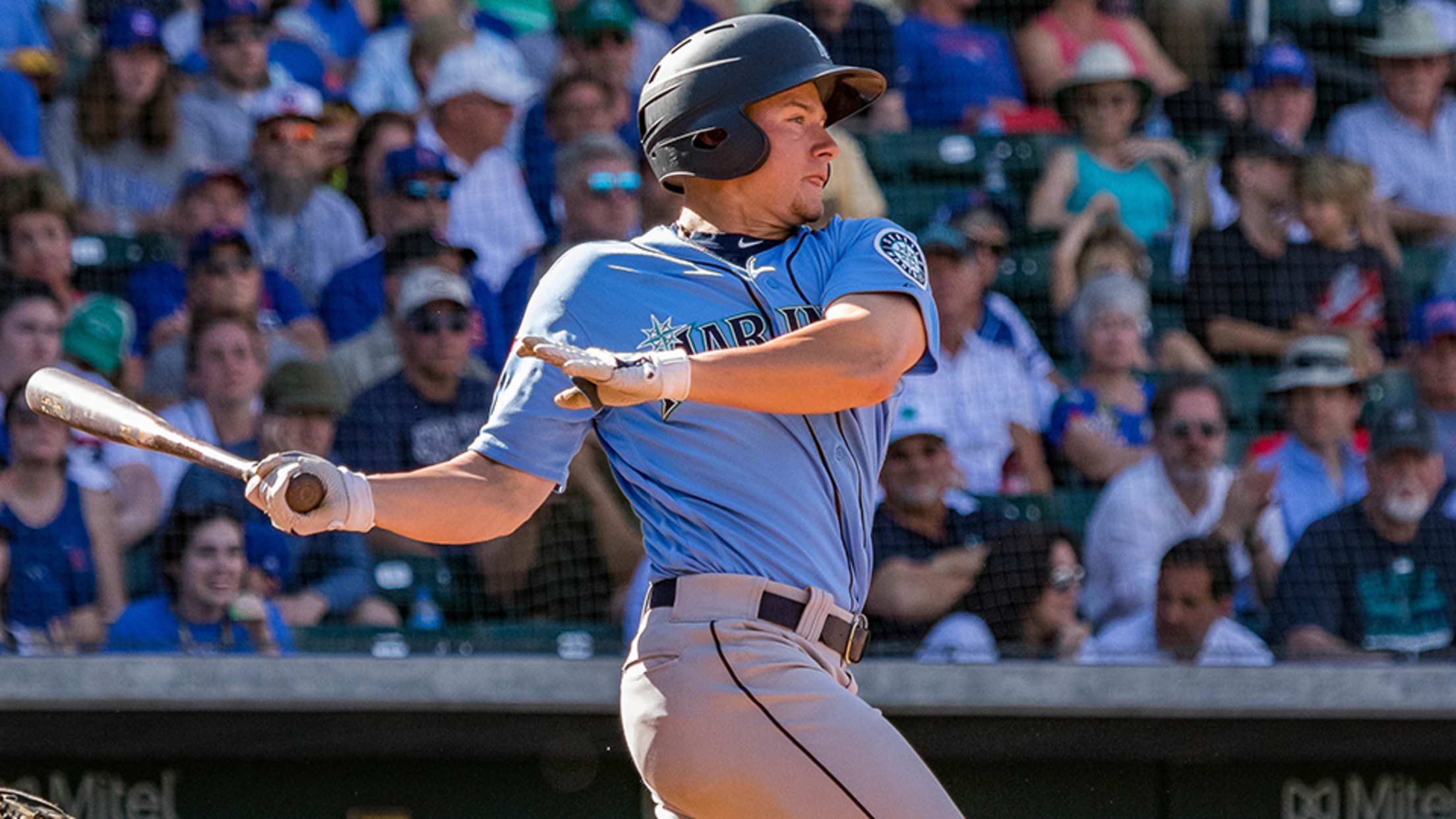 Jarred Kelenic has had a pretty easy time so far in the California League.Seattle's No. 2 prospect went 2-for-3 with a home run, two RBIs and a walk in Class A Advanced Modesto's 4-2 win over Visalia on Sunday night at John Thurman Field.
Rawhide Flirt with No-Hitter
Bain Tosses Six Hitless, Rawhide Cruise to 5-0 Win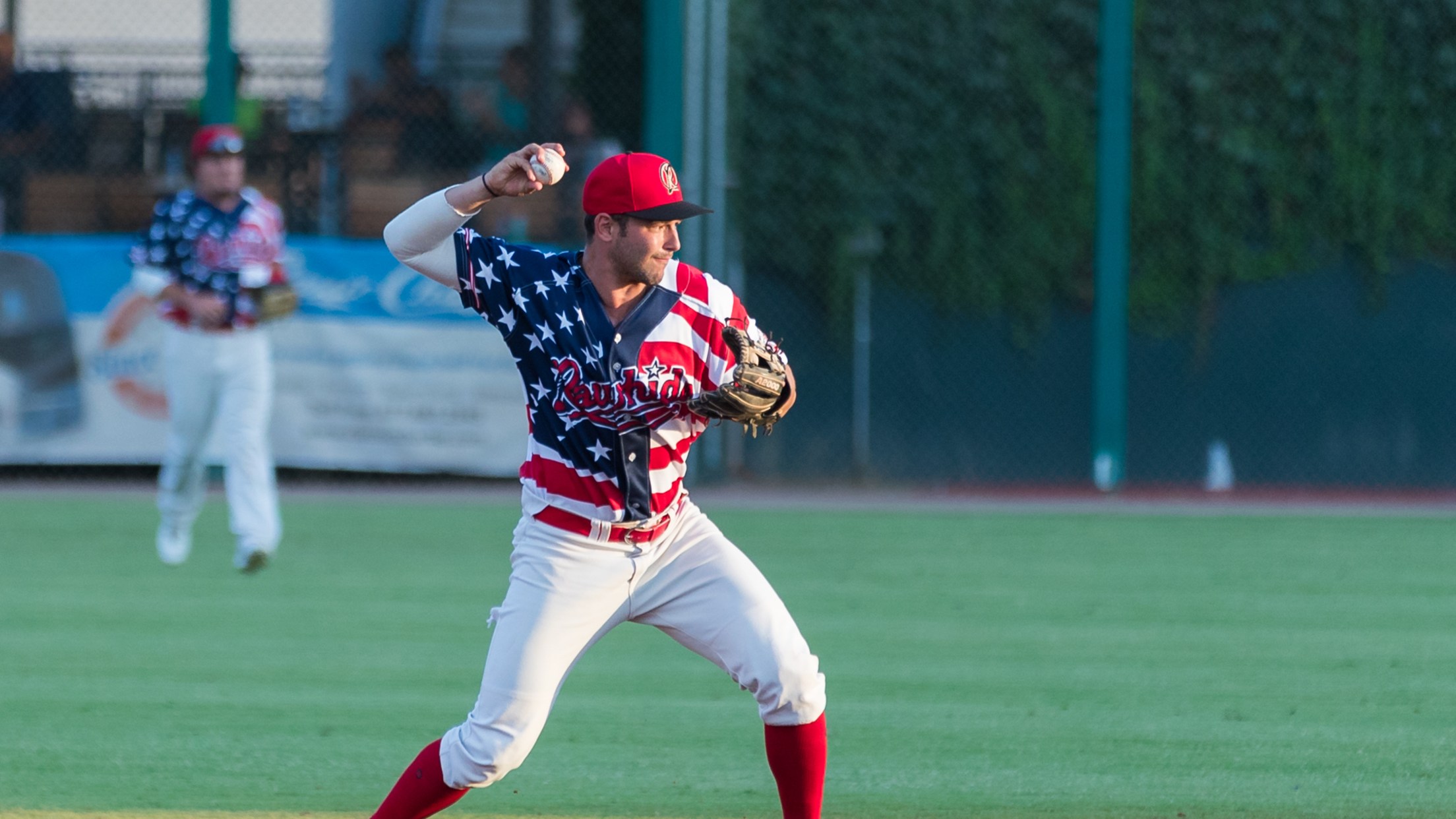 VISALIA, CA - Through six innings, Jeff Bain was all-but automatic. Coming off of a start where he allowed eight runs against the same Stockton team he faced tonight, Bain locked in from the first pitch, retiring the first four hitters he faced.
Rawhide's Bain hurls six no-hit innings
D-backs right-hander strikes out eight, issues three walks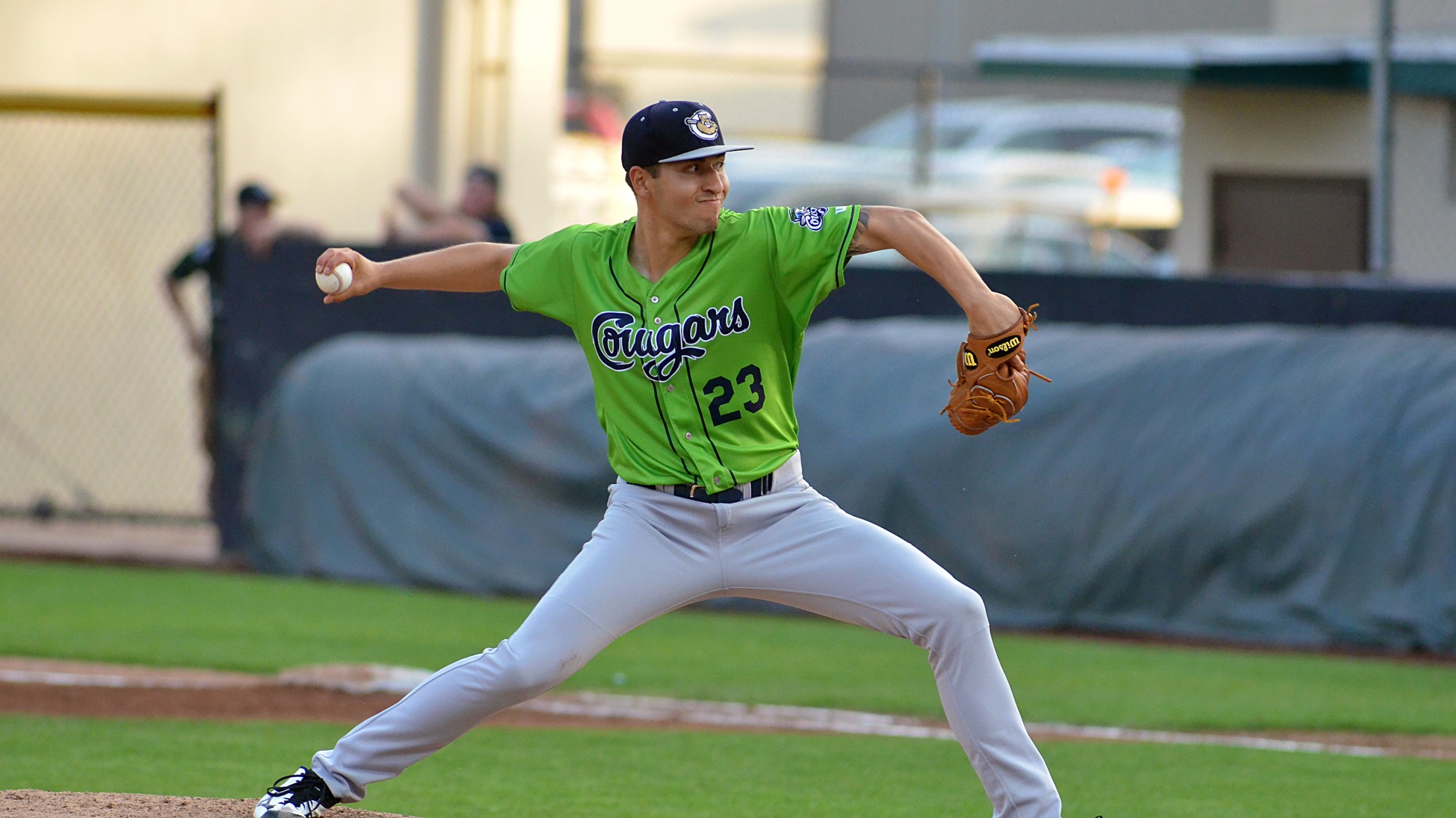 In a bounce-back effort, Jeff Bain produced.The D-backs prospect threw six hitless innings and Class A Advanced Visalia came within four outs of its first no-hitter in more than 15 years en route to a 5-0 blanking of Stockton on Saturday night at Recreation Park.
Rawhide Silence Storm
Varsho Drives Home Two, Catches Two Runners Stealing in 4-2 Win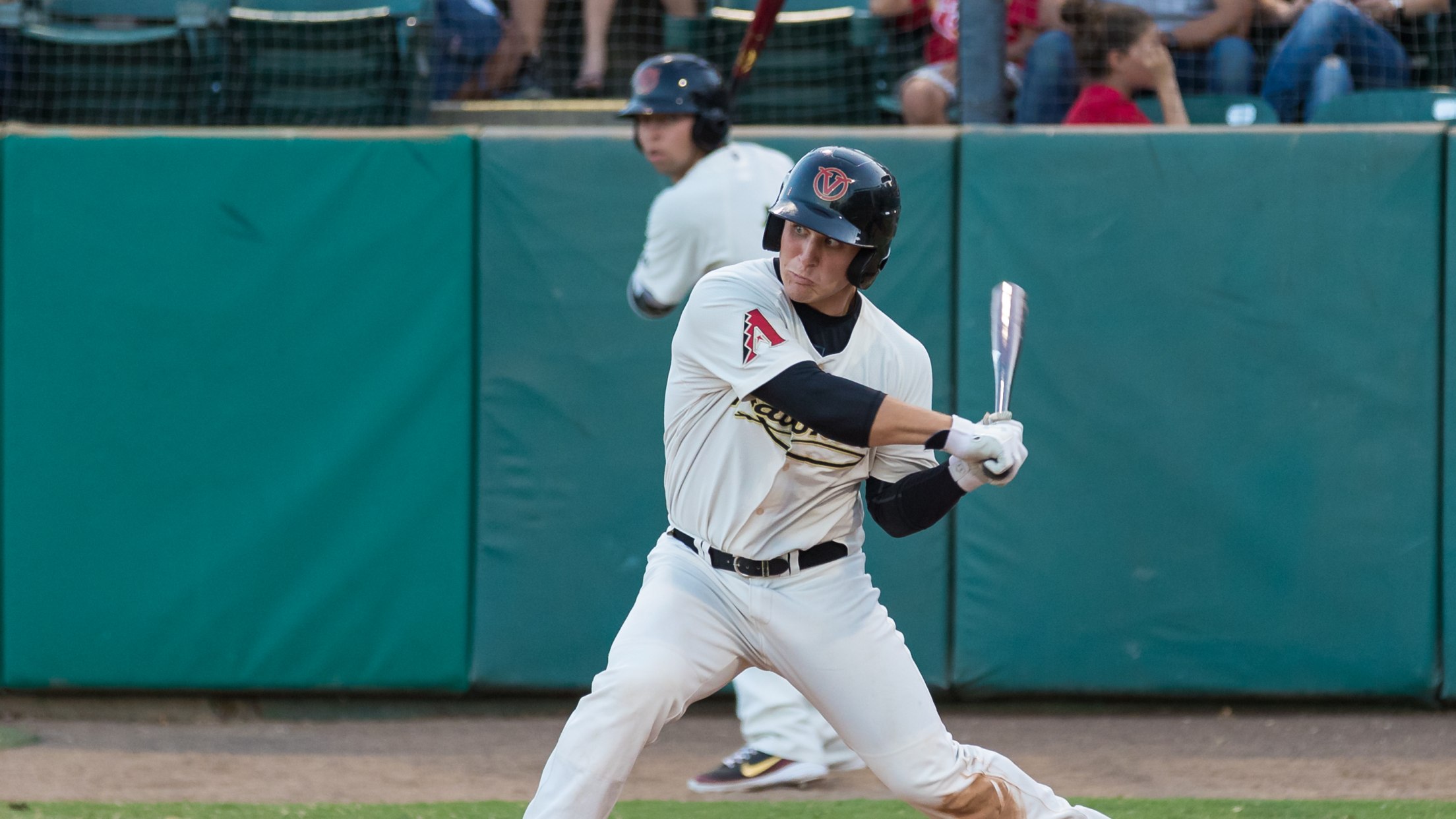 LAKE ELSINORE, CA - Daulton Varsho drove home a pair of runs and Jeff Bain delivered six solid innings as Visalia kicked off their road series at The Diamond with a 4-2 win.