Smokies Run Season Long Losing Streak To Seven
Lange Strikes Out Season High Eight Batters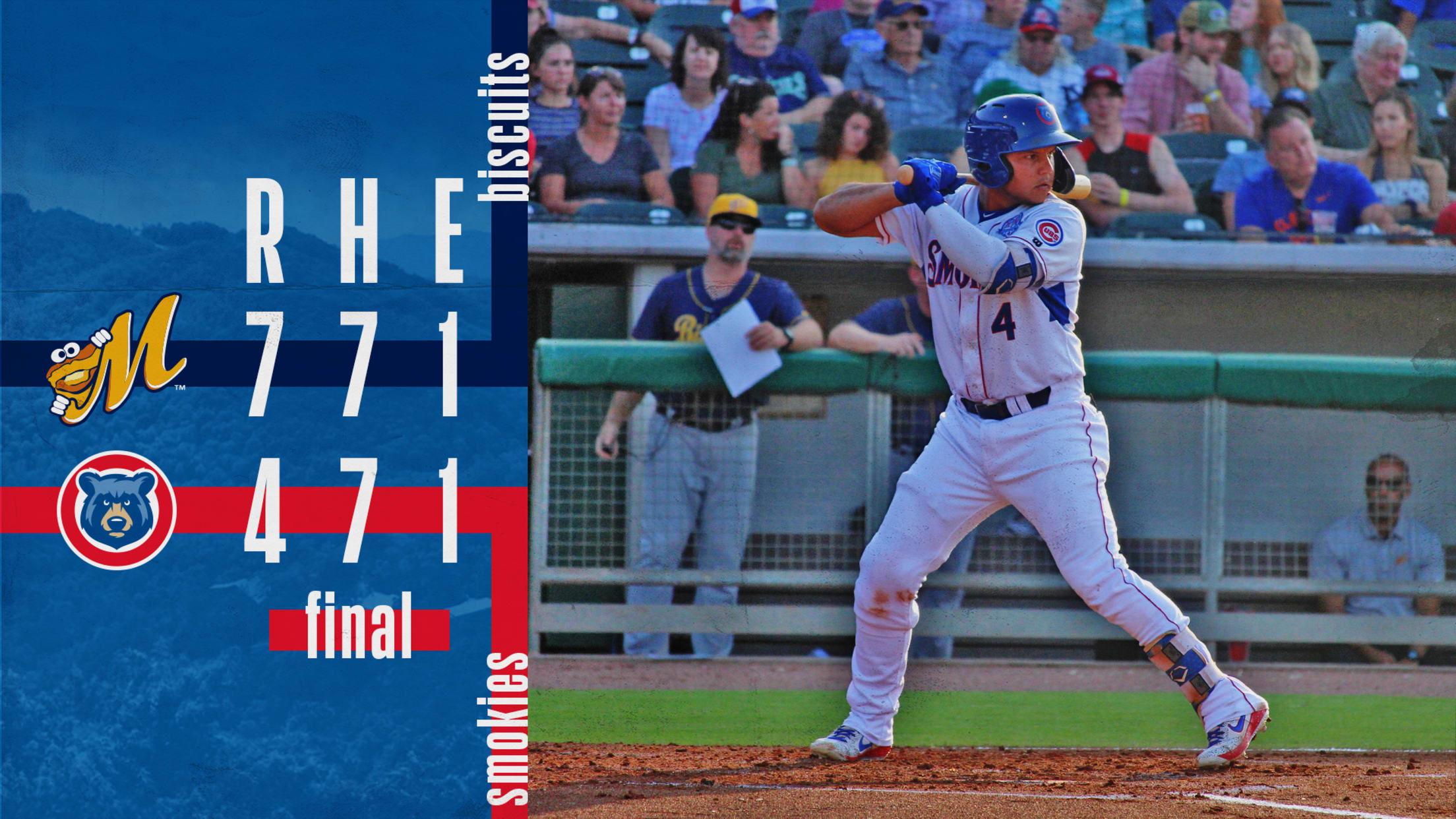 KODAK - The Tennessee Smokies (43-60, 10-24) fell short, 7-4, for the fourth time in as many games against the Montgomery Biscuits (67-37, 23-11) at Smokies Stadium on Thursday night. The Smokies opened the ballgame with a pair of runs in the first inning. Zach Davis ripped a double and stole third
Smokies Shutout 5-0 By Biscuits
Lange's Three Game Quality Start Streak Comes To A Close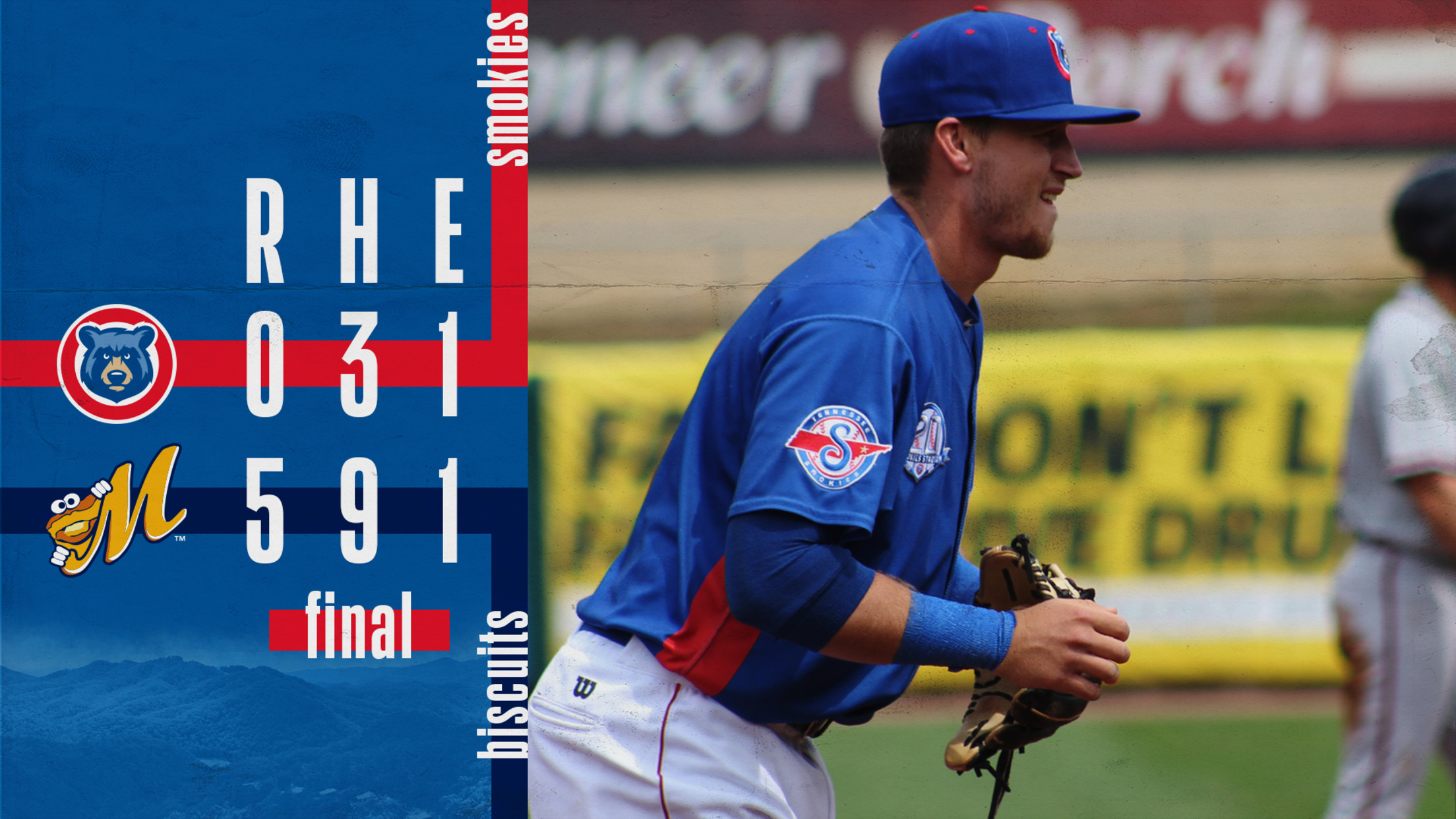 MONTGOMERY, AL - The Tennessee Smokies (40-47, 7-11) had no answer for The Montgomery Biscuits' (54-34, 10-8) pitching staff in a 5-0 shutout loss Sunday night at Riverwalk Stadium.The Biscuits wasted no time getting on the board in the first inning. Taylor Walls singled to represent the first baserunner of
Lange Hits and Deals His Way To 7-3 Win
Alex Lange Records First Professional Hit and First Double-A Win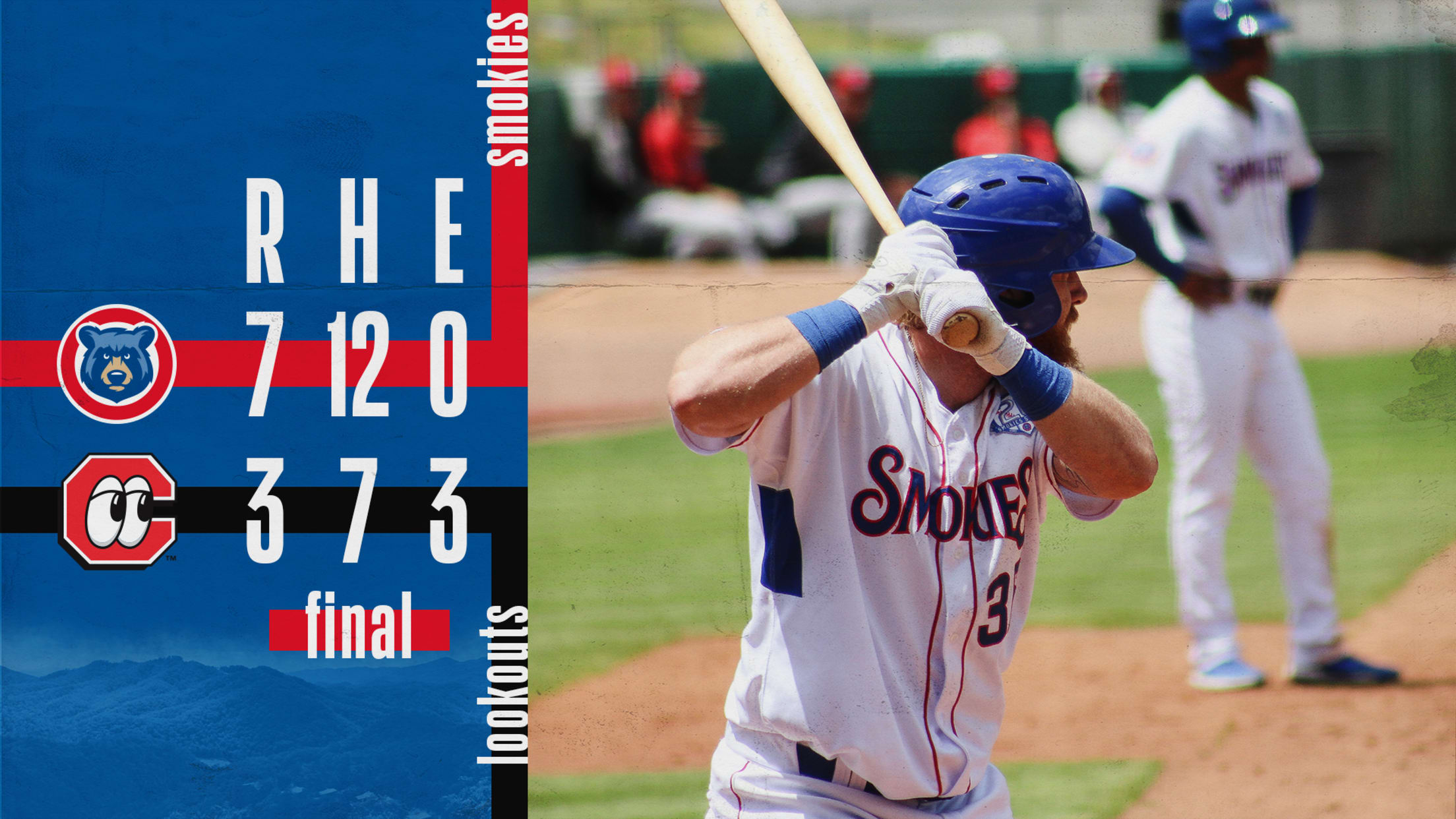 CHATTANOOGA, TN - The Tennessee Smokies (38-39, 5-3) tied a season high fourth win in a row with a 7-3 victory over the Chattanooga Lookouts (39-38, 3-5) at AT&T Field on Thursday night. The Smokies recorded double-digit hits for the fifth straight game.In just his second start with the Smokies, RHP
Biscuits Spoil Lange's Debut In 5-2 Debut
Lange Tosses Six Innings and Five Strikeouts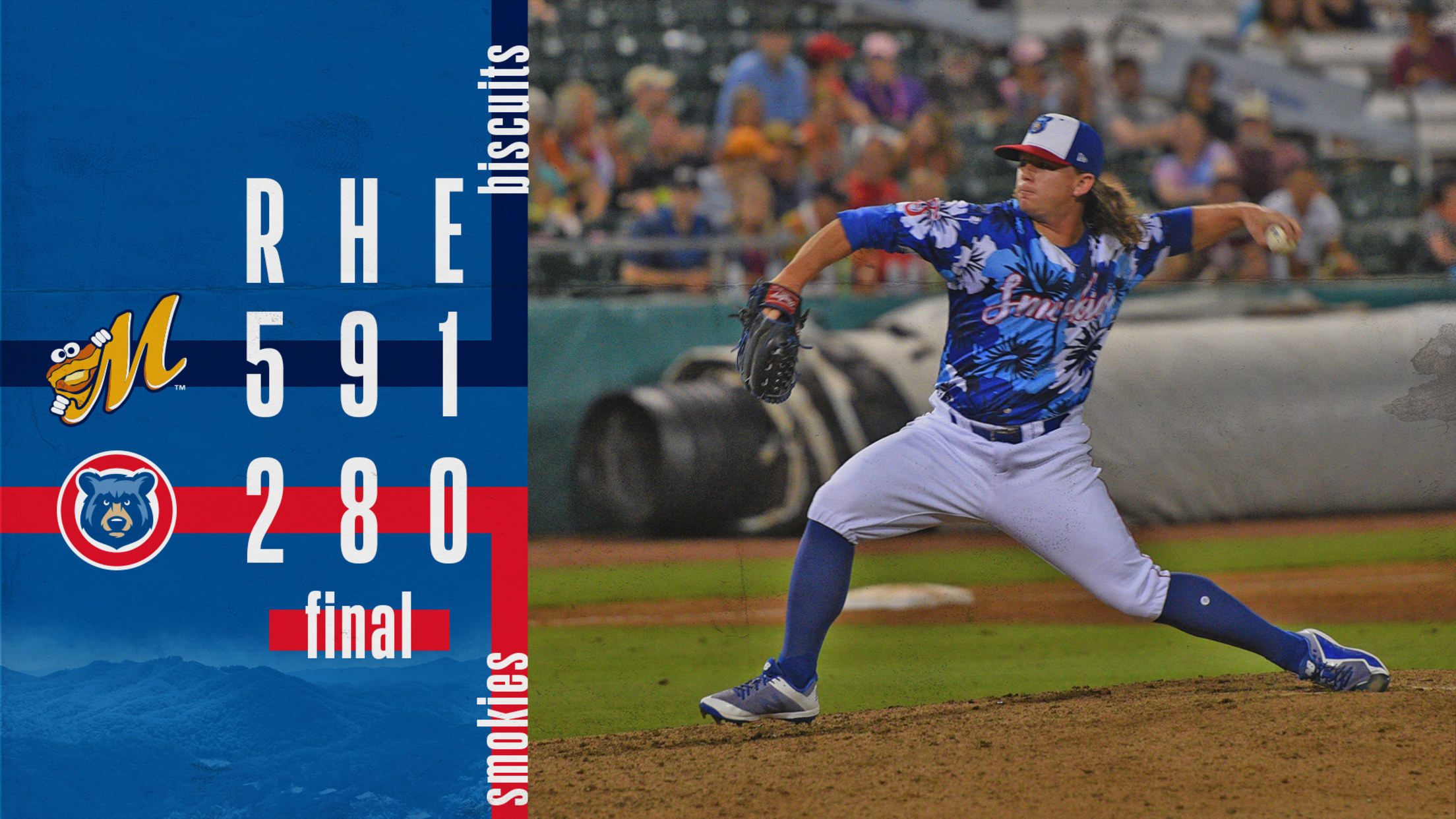 KODAK - The Tennessee Smokies (34-38, 1-2) fell victim to a late rally by the Montgomery Biscuits (46-27, 2-1) in a 5-2 defeat at Smokies Stadium on Saturday night.For the first time this series, The Smokies got on the scoreboard first. In the third, Charcer Burks jump-started the inning with
Lange bounces back with hitless start
Cubs No. 12 prospect fans seven over five shutout innings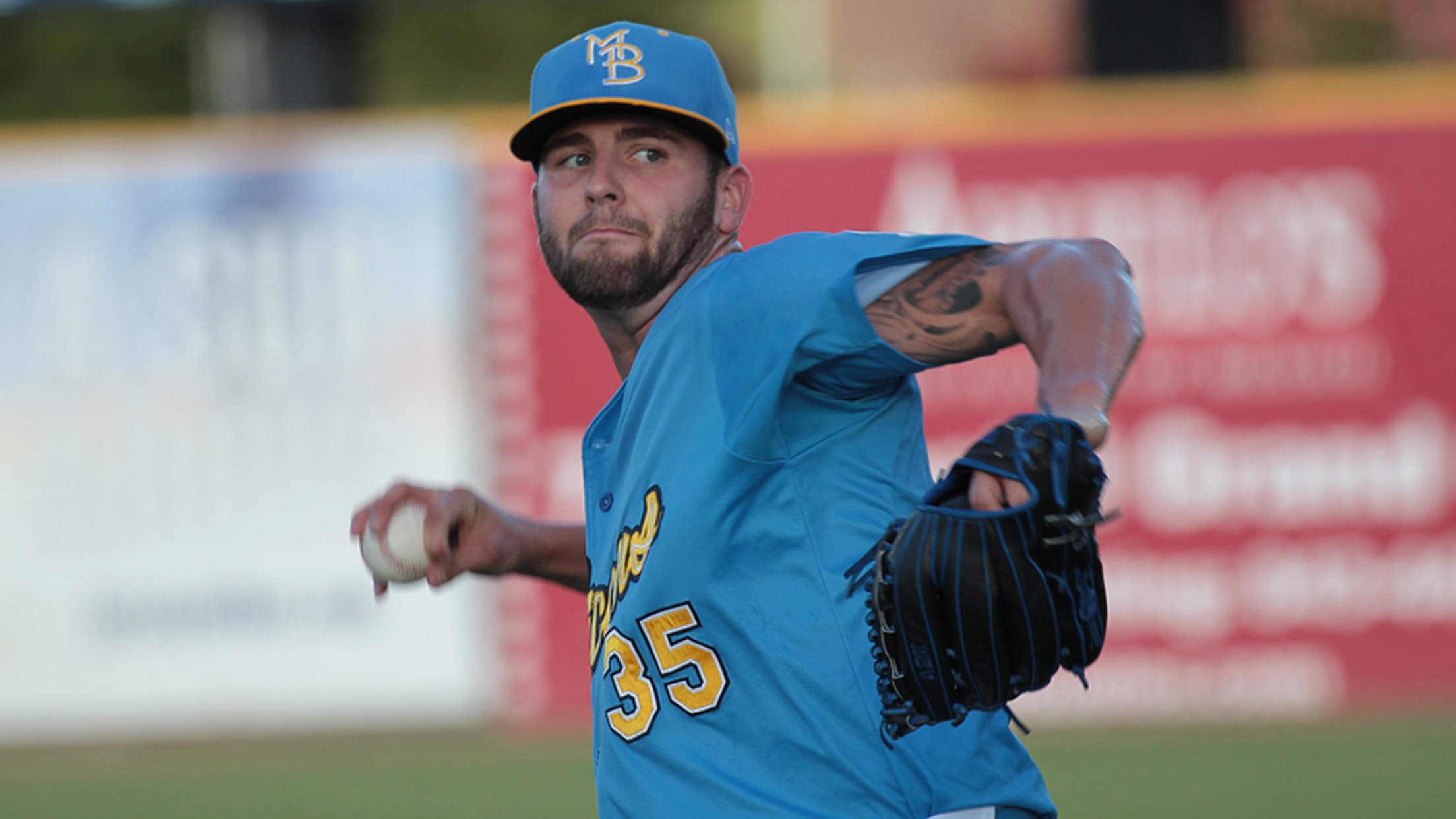 Alex Lange looked like himself on Saturday night.The Cubs' No. 12 prospect tossed five hitless innings, striking out seven en route to his first win of the season, as Class A Advanced Myrtle Beach edged Salem, 3-2, at TicketReturn.com Field.
Birds split twin bill with pair of 1-0 games
Myrtle Beach narrowly avoids no-hit bid to win opener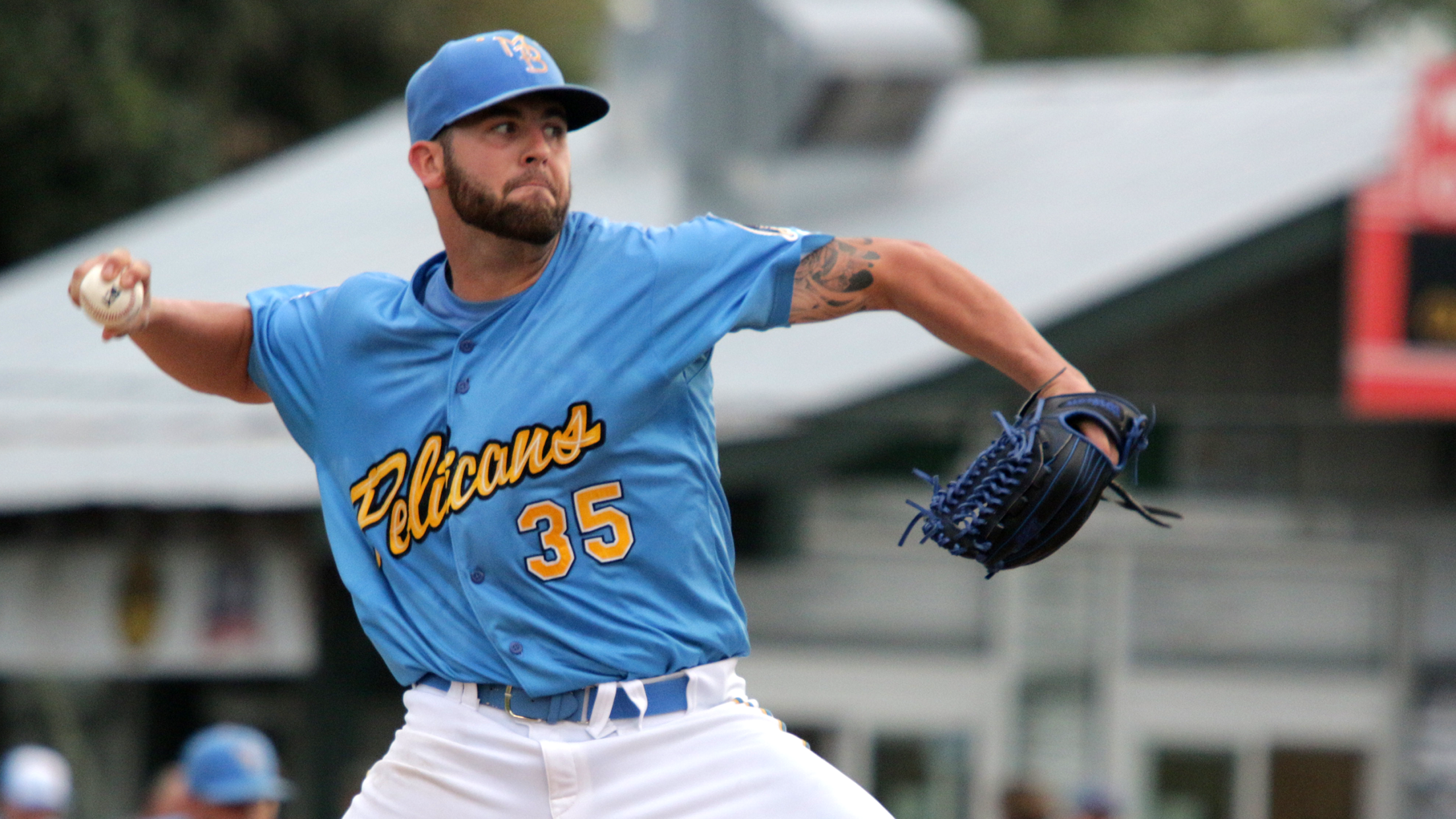 WOODBRIDGE, Va. (August 14, 2018) - The Myrtle Beach Pelicans narrowly avoided a no-hitter in their Tuesday doubleheader opener to win 1-0 before the Potomac Nationals took the finale 1-0 from Pfitzner Stadium. In the doubleheader opener, the Pelicans (53-67, 19-31) were no-hit for the first 8.2 innings. In a scoreless ninth,
Birds win sixth straight behind Lange, Peguero
Peguero collects two hits, Lange tosses five scoreless as Myrtle Beach sweeps Woodies with 2-0 victory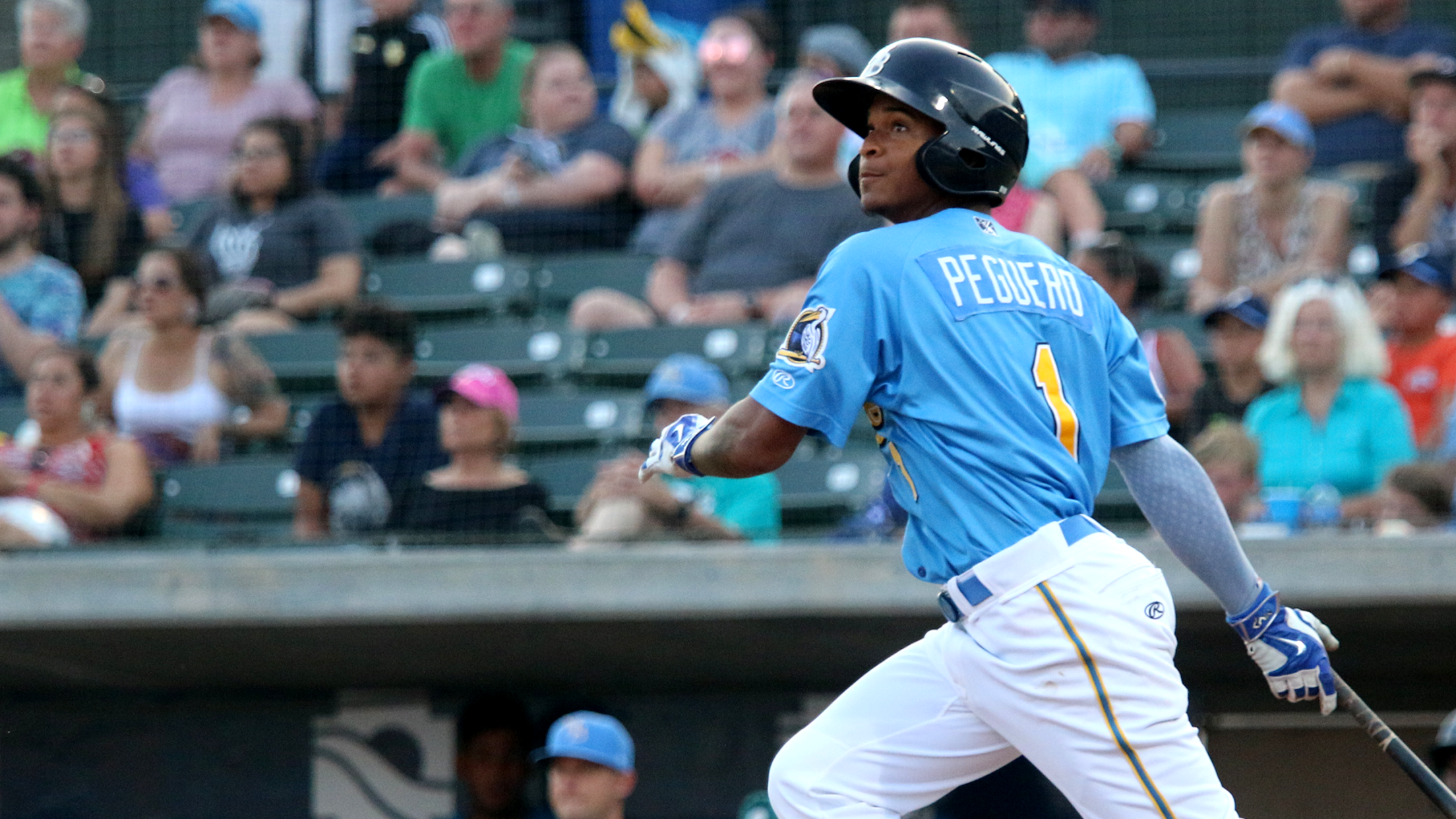 KINSTON, N.C. (July 16, 2018) - Alex Lange fired five shutout innings and Yeiler Peguero added a pair of hits Monday as the Myrtle Beach Pelicans swept the Down East Wood Ducks with a 2-0 victory to extend their winning streak to six games from Grainger Stadium.Lange (6-6) whiffed six Wood
Lange's brilliance drives Birds to sweep of Potomac
Birds win 3-0 for fourth straight victory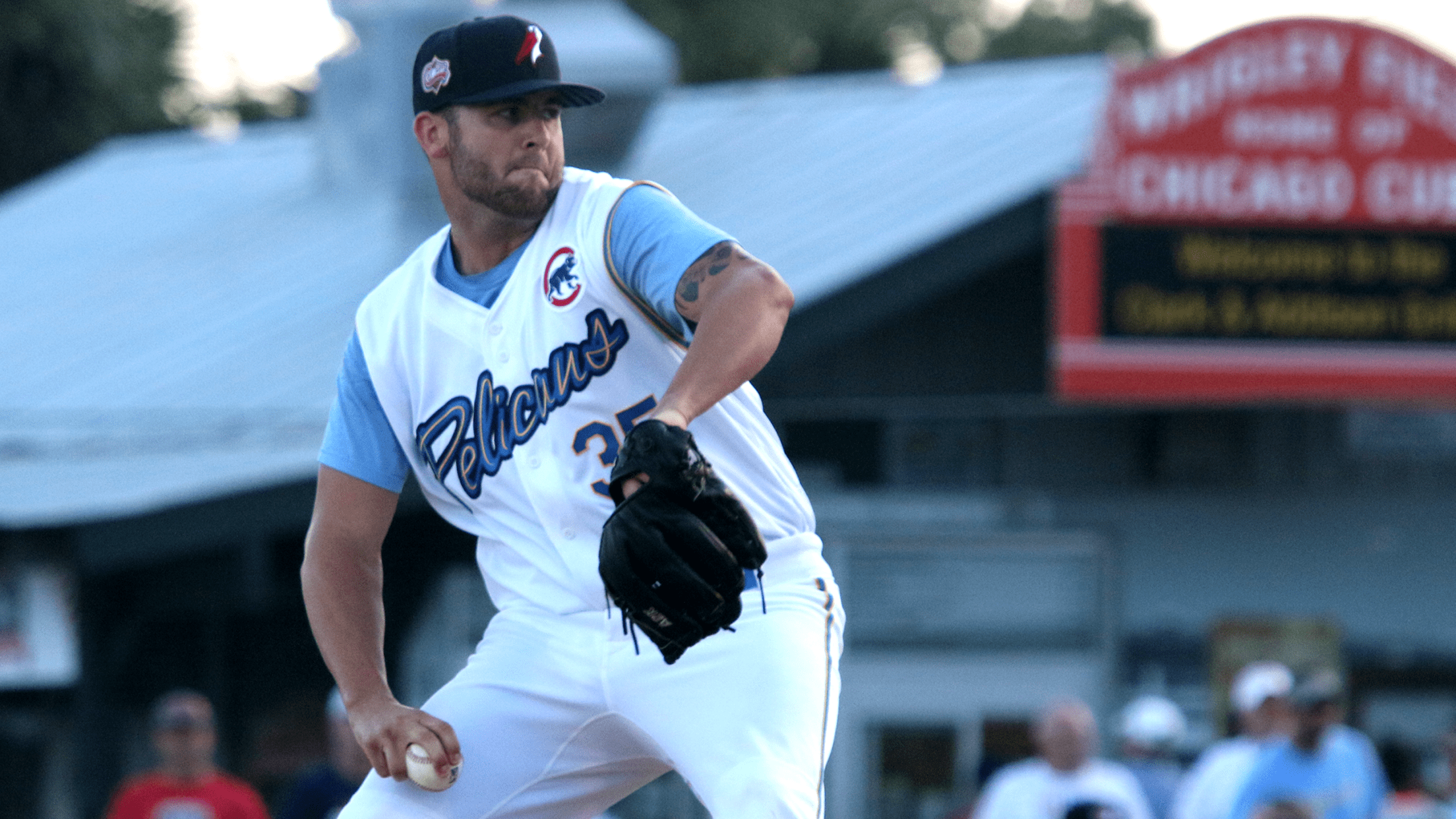 MYRTLE BEACH, S.C. (July 3, 2018) - Alex Lange threw six scoreless innings and the Myrtle Beach Pelicans swept aside the Potomac Nationals with a 3-0 win on Tuesday night in front of a sellout crowd of 6,599 from TicketReturn.Com Field at Pelicans Ballpark. The Pelicans' (39-44, 5-8) Lange (5-5) chopped through
Lange's gem not enough in one-hit loss
Myrtle Beach drops second-half opener 1-0 to Lynchburg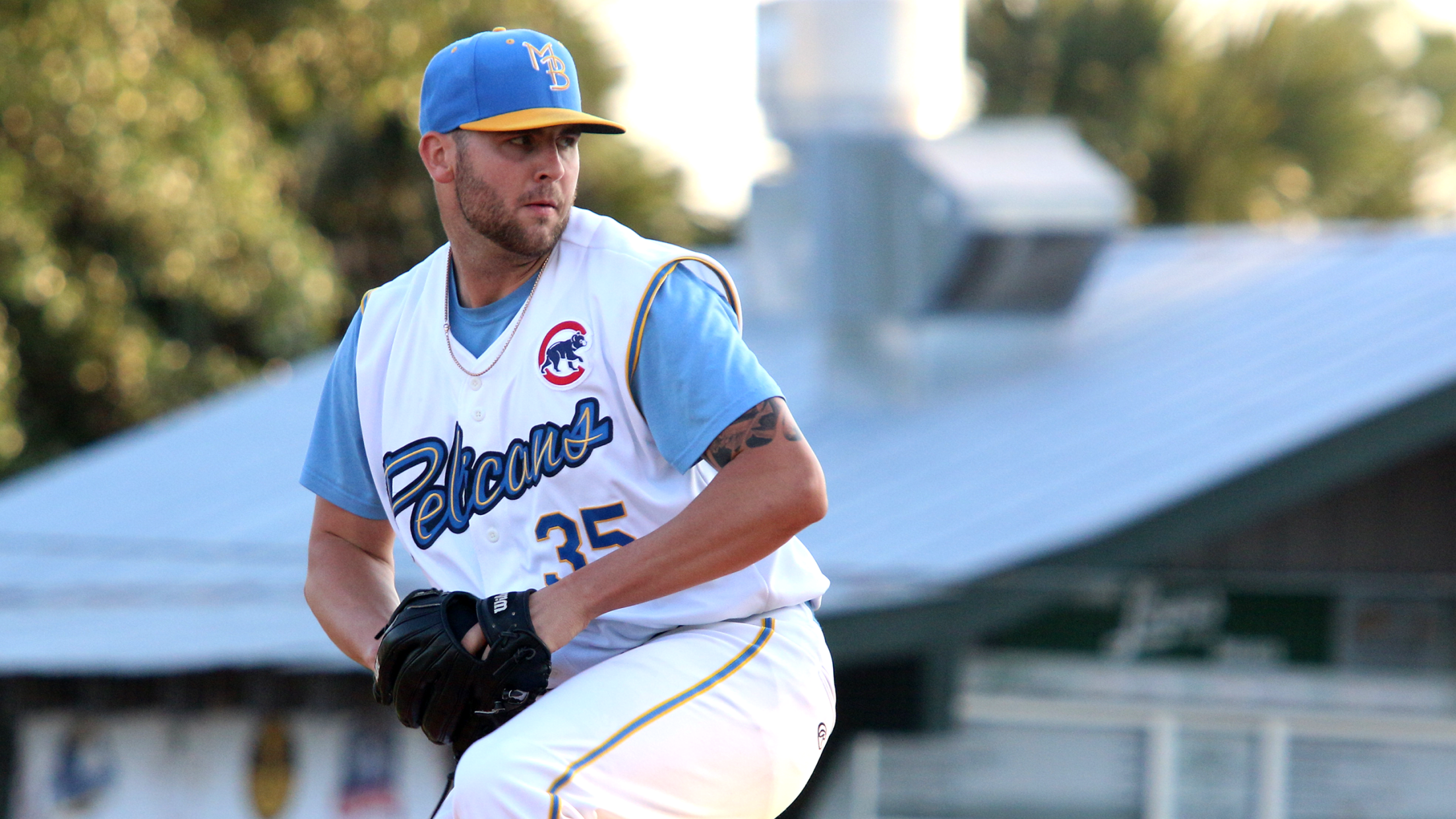 LYNCHBURG, Va. (June 21, 2018) - Alex Lange fired six excellent innings Thursday, but the Myrtle Beach Pelicans were one-hit in a 1-0 loss to the Lynchburg Hillcats from Calvin Falwell Field at Lynchburg City Stadium.Lynchburg (30-38, 1-0) starter Eli Morgan (3-2) matched a career-high with nine strikeouts in six no-hit
Galindo, Lange help Pelicans thwart late Astros rally
Birds edge Buies Creek 4-3 for fifth straight win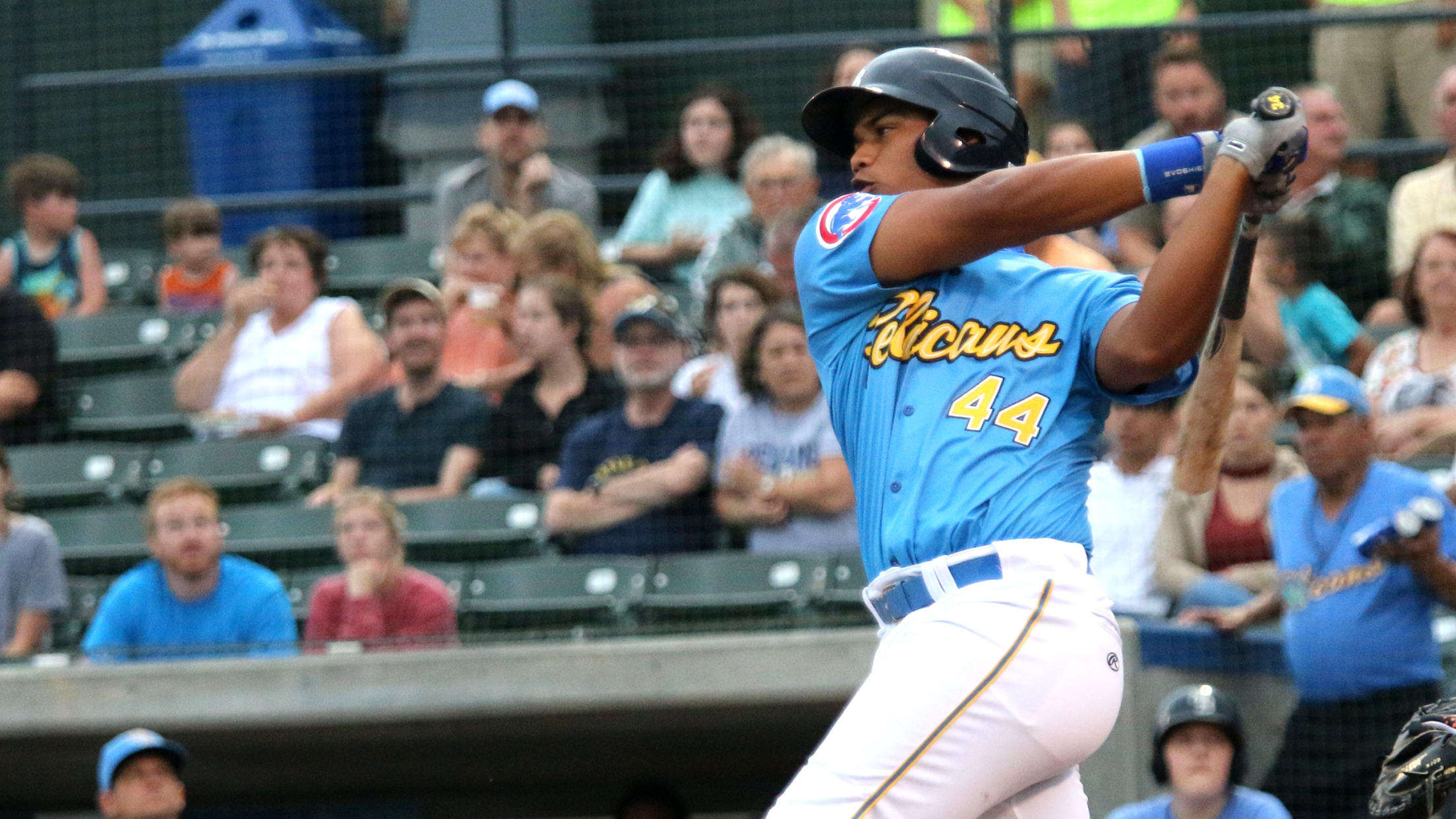 LILLINGTON, N.C. (June 6, 2018) - Wladimir Galindo blasted a three-run home run Wednesday to back six shutout innings from Alex Lange in the Myrtle Beach Pelicans' 4-3 win over the Buies Creek Astros from Jim Perry Stadium.In a scoreless game in the fourth, Galindo doubled off Buies Creek (32-26) starter
Lange still putting up zeros for Pelicans
Cubs righty adds six more frames to tally, scoreless over past 19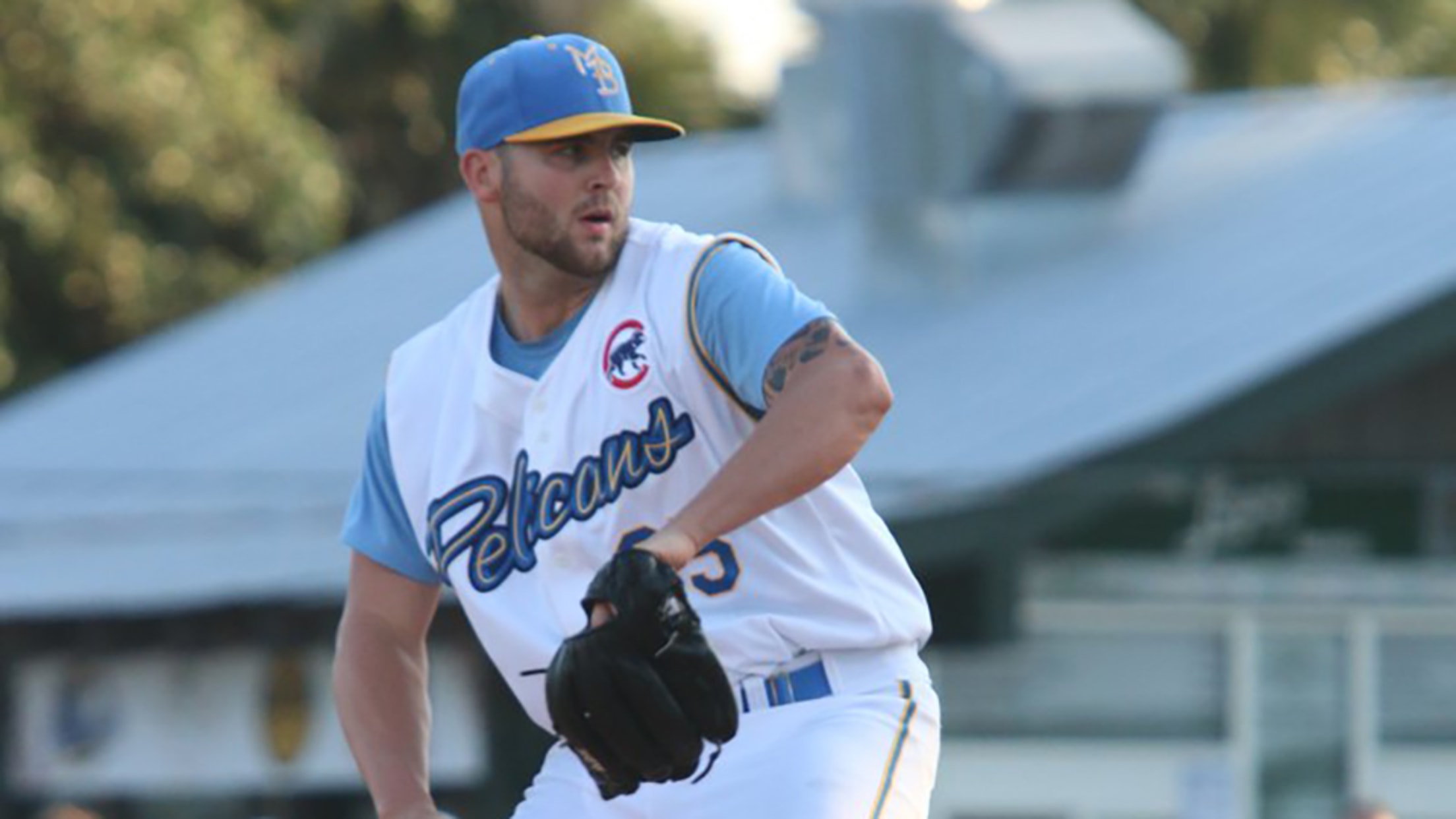 A year ago, Alex Lange had just been taken by the Cubs with the 30th overall pick in the First-Year Player's Draft and was waiting to pitch for Louisiana State in the College World Series.A year later, he was back on a college field under far different circumstances. The Cubs
Lange, bullpen dominates as Pelicans blank Dash
Sixth shutout on the season sends Myrtle Beach to sixth win in its last seven games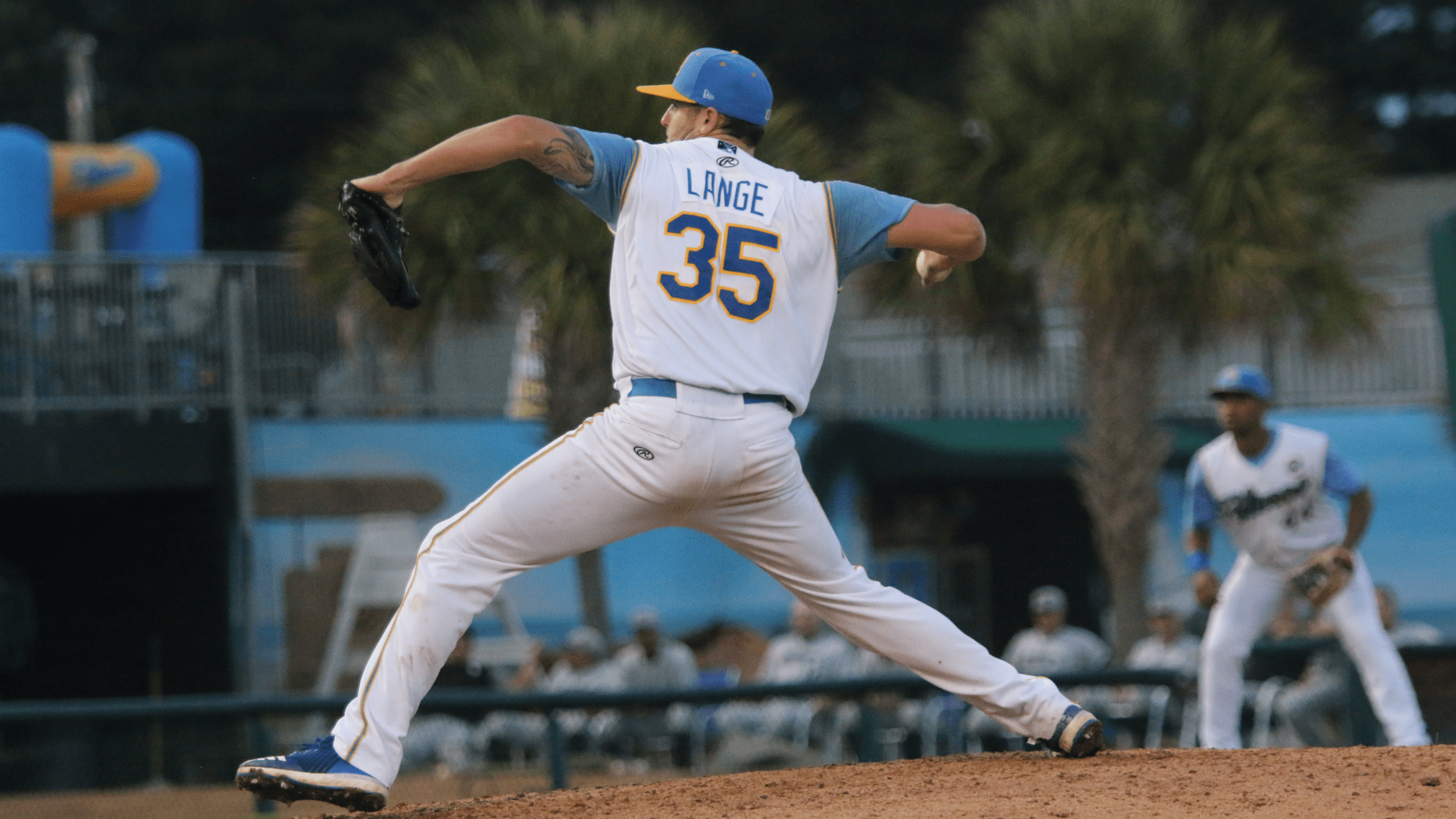 MYRTLE BEACH, S.C. (May 30, 2018) - Alex Lange threw five shutout innings to propel the Myrtle Beach Pelicans to a 3-0 win on Wednesday night over the Winston-Salem Dash from TicketReturn.Com Field at Pelicans Ballpark.Lange (3-2) struck out five over his five innings while allowing five hits and walking one
Prospect Roundup: Games of May 23
D-backs' Clarke pushes for MLB debut; Yanks' Sheffield returns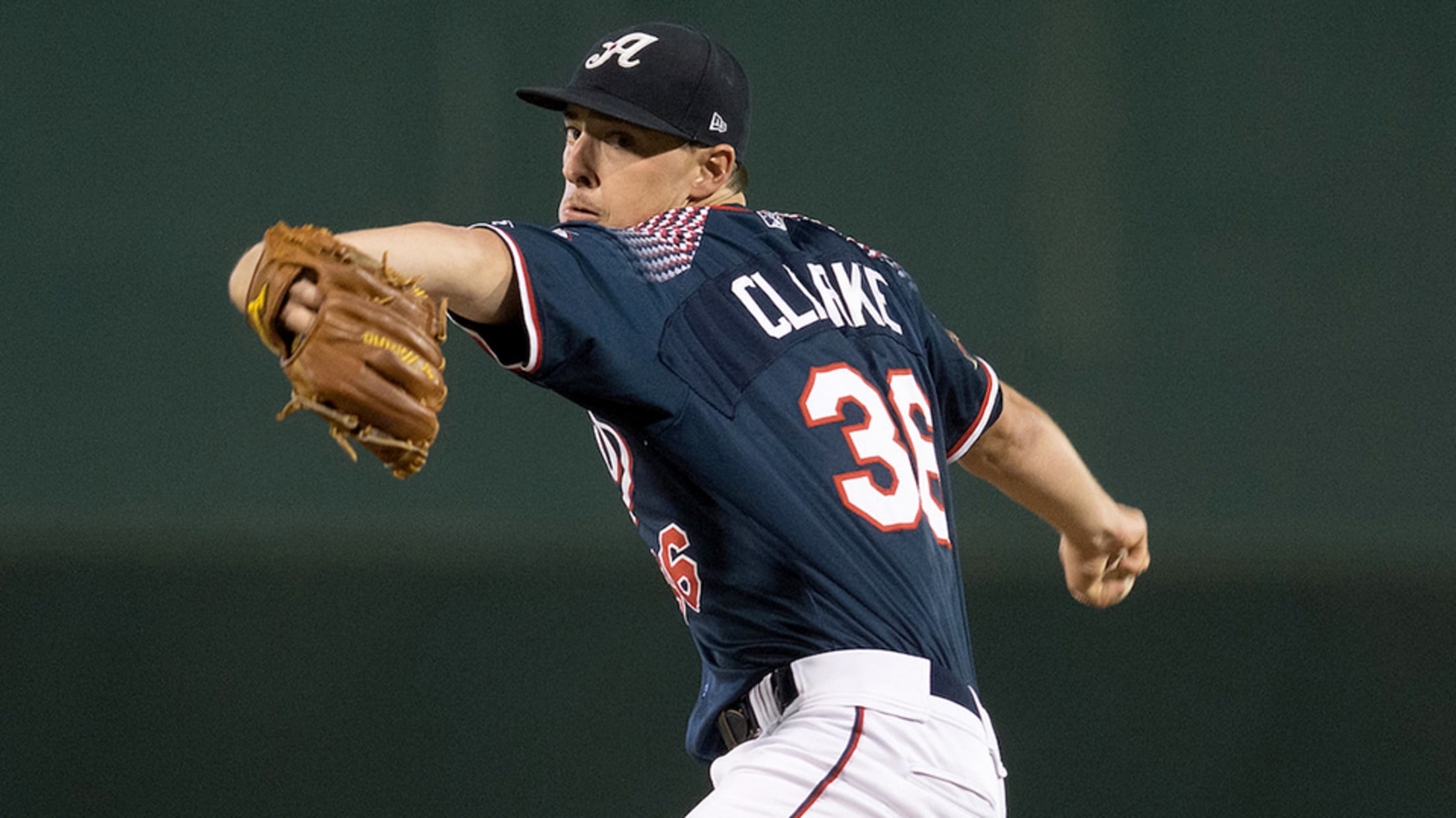 Theme of the dayO, what a relief: It's a rough time to be a fan of the Baltimore Orioles. The Major League club owns the worst record in the game at 15-34 and sits 19 games back in the American League East. At least two prospects provided some momentary relief Wednesday.
Lange, Kellogg brilliant in Birds' blanking of Lynchburg
Lange strikes out 10 over six innings and Kellogg tosses three perfect frames in 5-0 win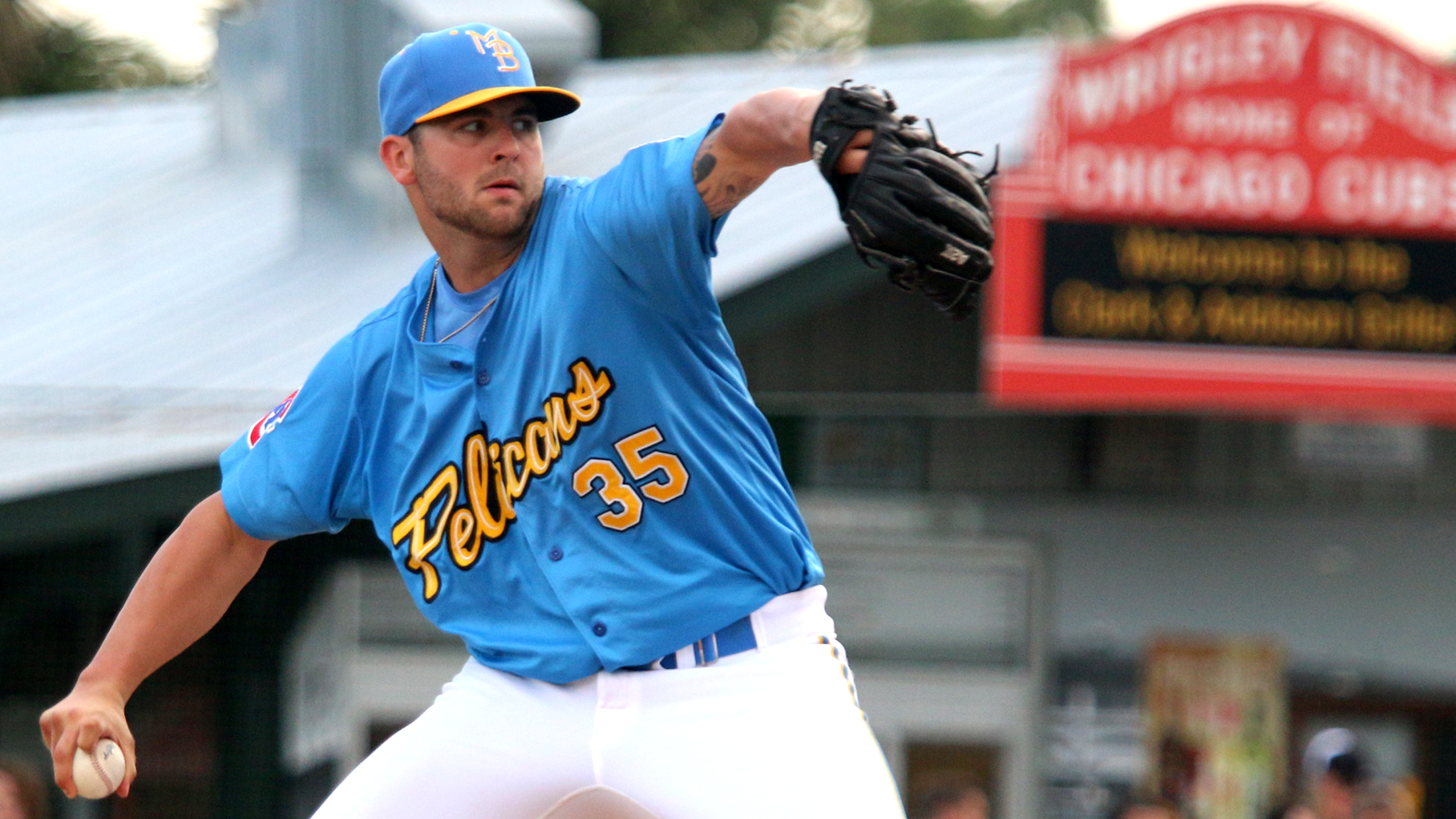 MYRTLE BEACH, S.C. (May 23, 2018) - Behind six brilliant innings from Alex Lange on Wednesday night, the Myrtle Beach Pelicans shut out the Lynchburg Hillcats 5-0 from TicketReturn.Com Field at Pelicans Ballpark. Lange (2-2) earned the win by only scattering six hits for Myrtle Beach (19-27) and striking out a
Myrtle Beach nipped 3-1 in rubber match
Inside-the-park homer in eighth seals win for Wilmington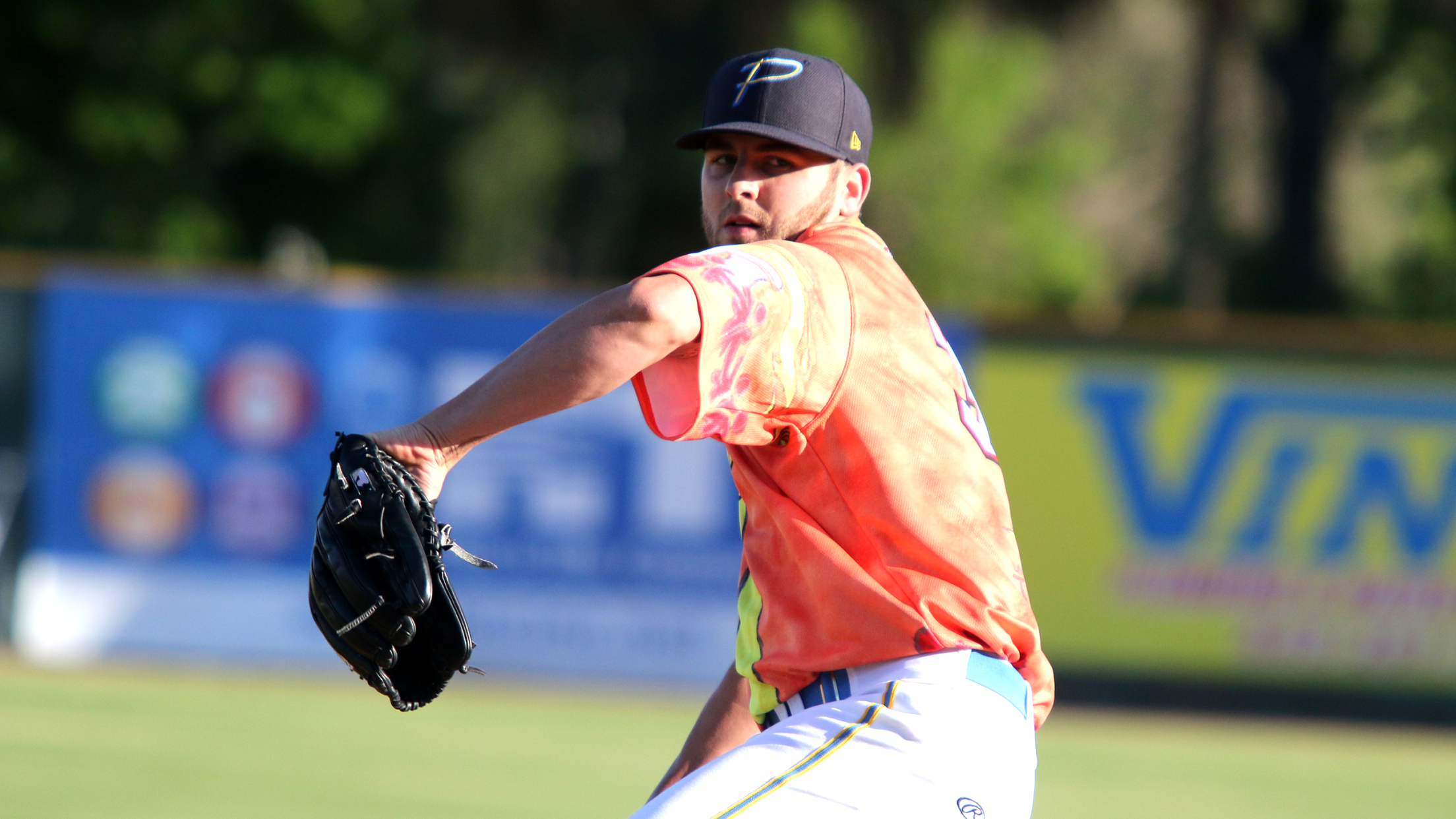 WILMINGTON, Del. (May 17, 2018) - Nick Heath's two-run inside-the-park home run in the eighth inning Thursday lifted the Wilmington Blue Rocks over the Myrtle Beach Pelicans 3-1 at Frawley Stadium.The score was knotted at one when Chris DeVito singled against Myrtle Beach (16-24) reliever Bailey Clark (0-1) to begin
Six-run inning by Hillcats too much for Birds to overcome in loss
Lynchburg comes from behind to take series opener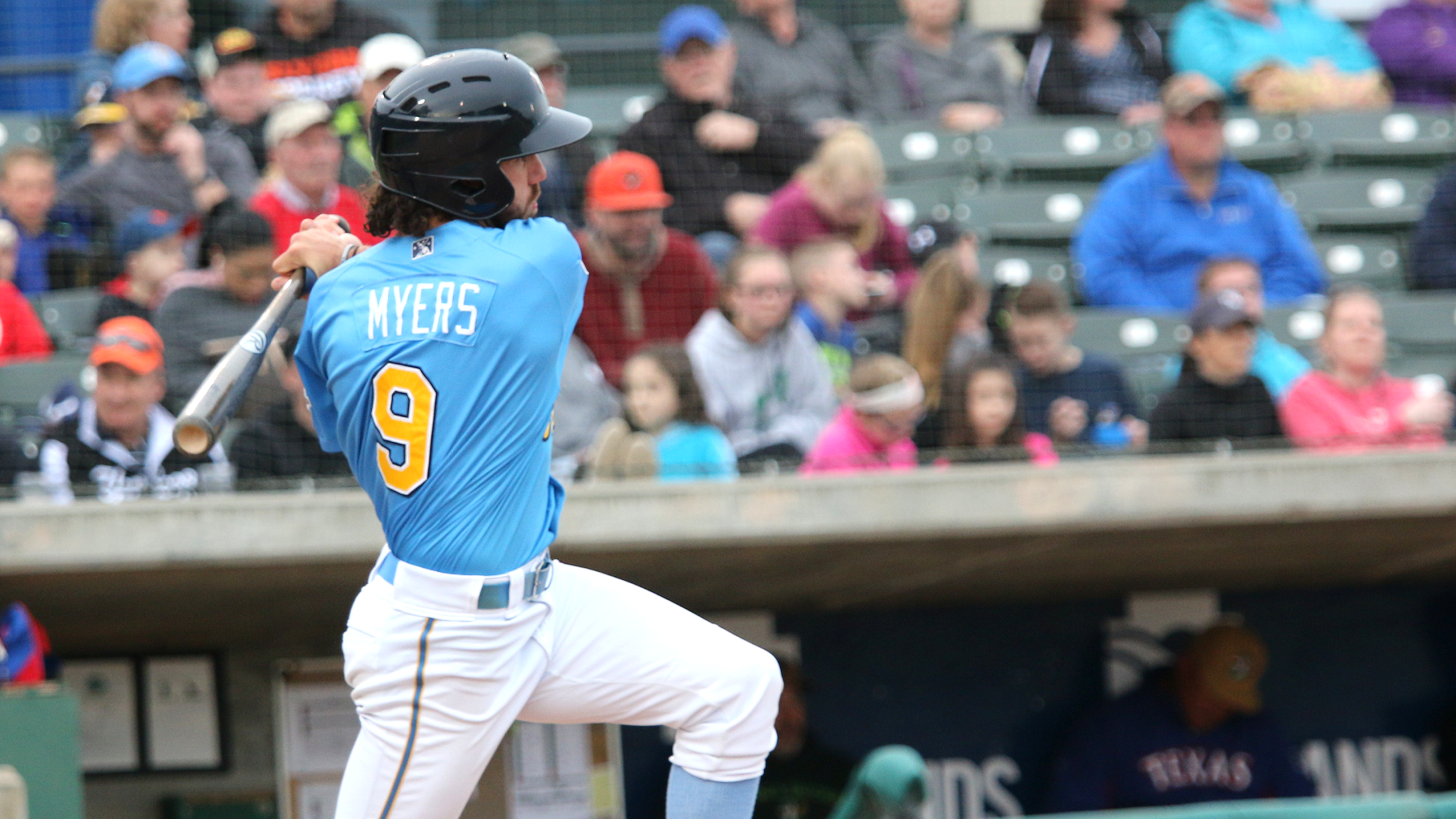 LYNCHBURG, Va. (May 4, 2018) - The Lynchburg Hillcats rattled off a six-run bottom of the sixth Friday night to top the Myrtle Beach Pelicans 7-3 from Calvin Falwell Field. With the Pelicans (11-17) leading 3-0 into the home half of the sixth, the Hillcats (13-14) took over off of starter
Lange dominates as Birds roll 5-1
Alamo, Myers homer in victory at Salem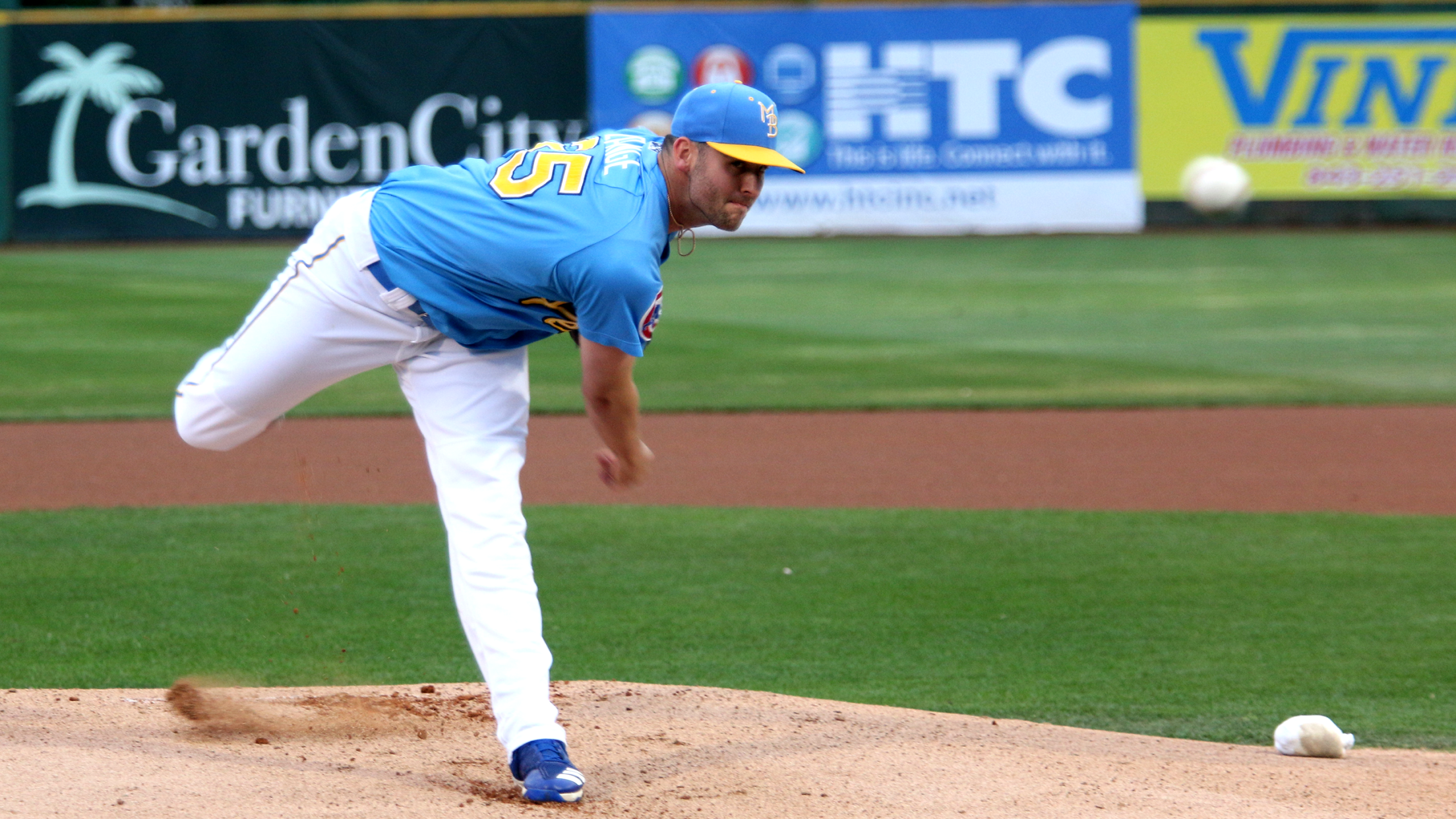 SALEM, Va. (April 28, 2018) - Myrtle Beach starter Alex Lange fired seven dominant innings and Connor Myers and Tyler Alamo each homered Saturday to lead the Pelicans to a 5-1 victory over the Salem Red Sox from Haley Toyota Field. Lange (1-0) ceded just one run on three hits in his
Dash use late rally to steal series opener in Myrtle Beach
Winston-Salem scores final five runs to overcome 4-1 deficit in win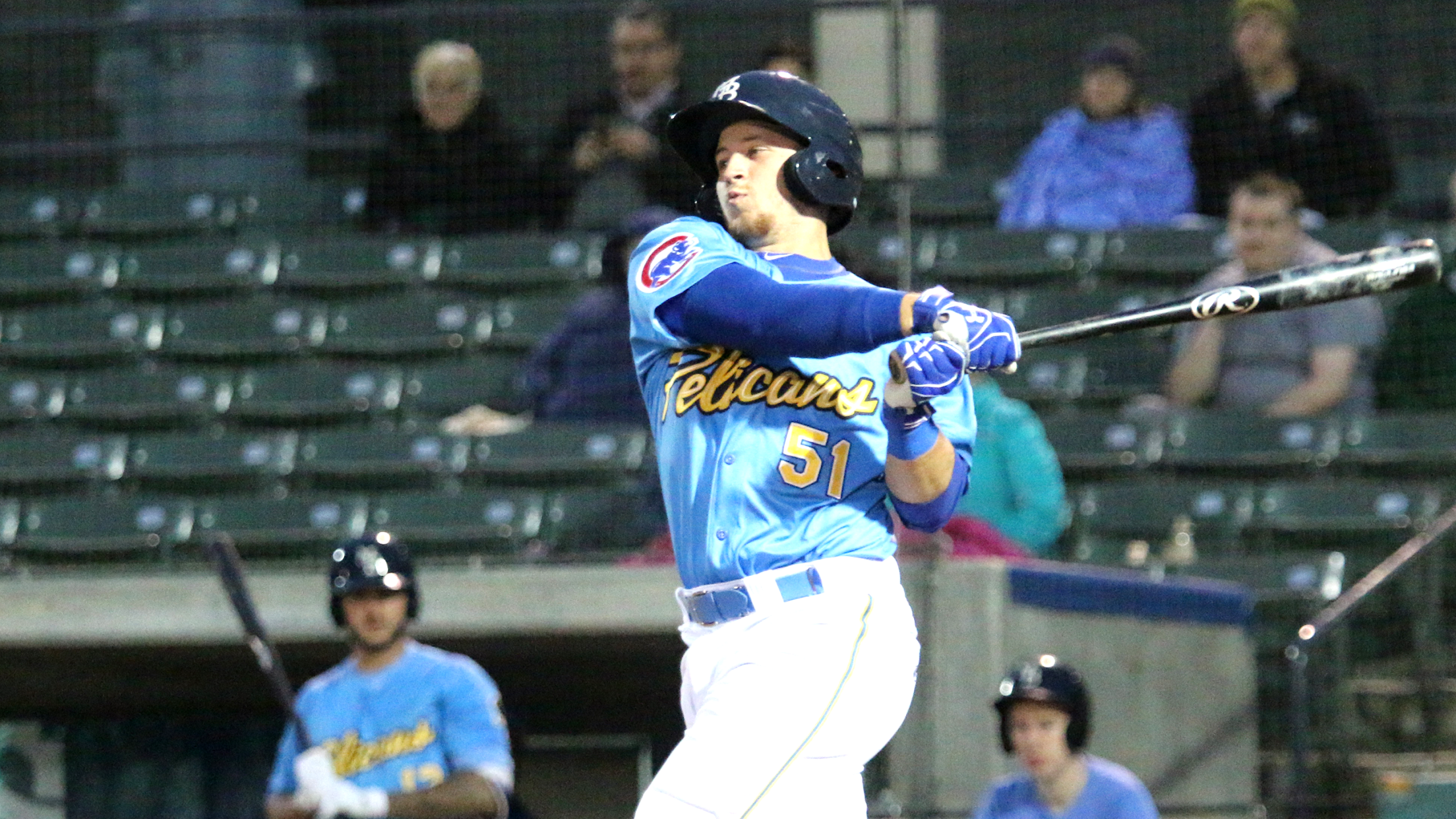 MYRTLE BEACH, S.C. (April 9, 2018) - The Winston-Salem Dash fired off two runs in the top of the ninth inning on Monday night to cap a come-from-behind 6-4 win over the Myrtle Beach Pelicans at TicketReturn.Com Field at Pelicans Ballpark.With the game tied at four, Mitch Roman singled to
Emeralds' Lange dazzles in third career start
Cubs No. 4 prospect allows one hit, fans five in scoreless effort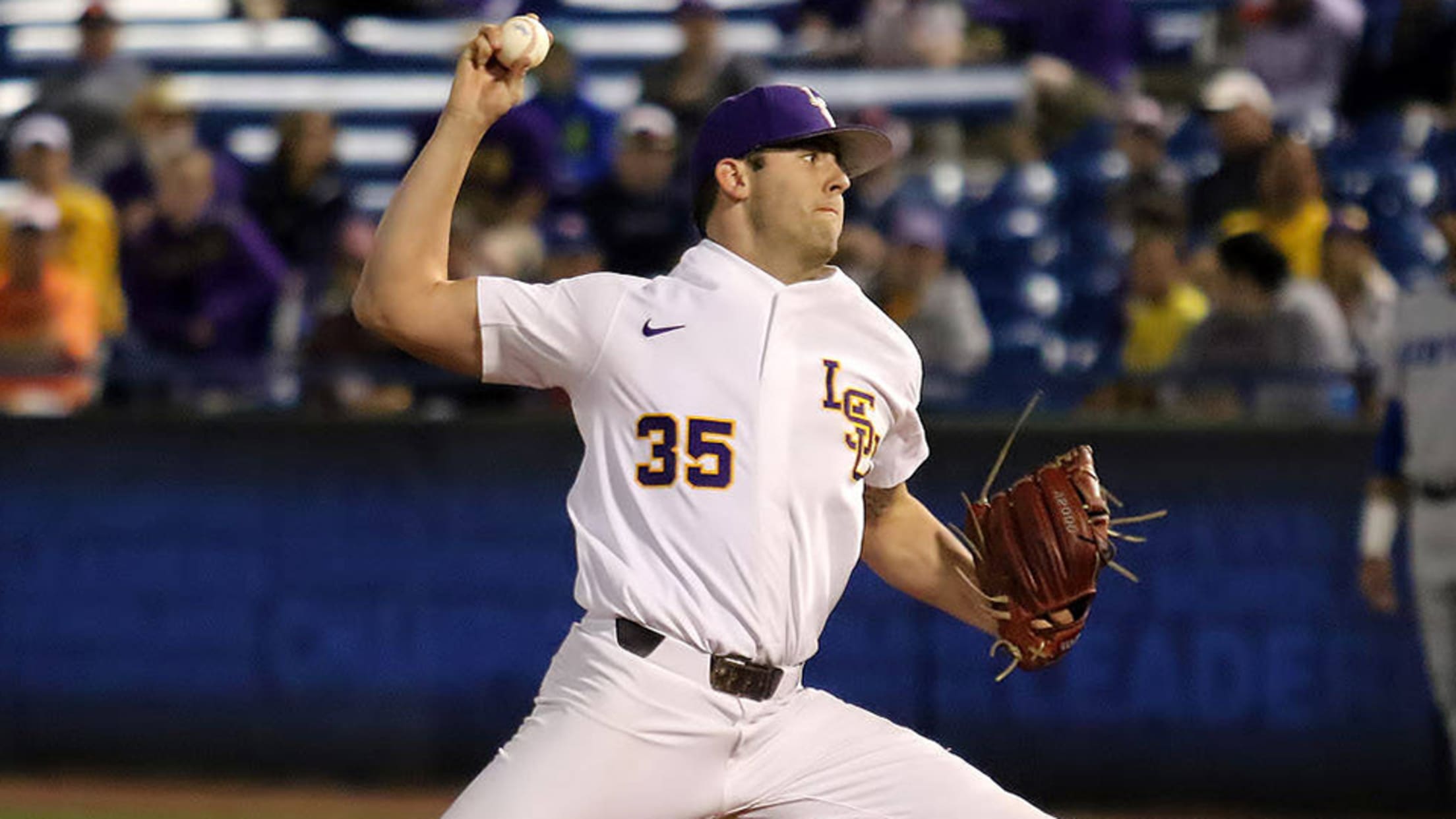 Progress is difficult to measure after only three Minor League appearances, but Alex Lange has already made a lasting impression on the mound.The Cubs' 2017 first-round pick allowed one hit and struck out a career-high five over three innings in Class A Short Season Eugene's 2-1 loss to Spokane on