Toolshed: Prospects with World Series connections
Top-100 talents have ties to Fall Classic, even away from Arlington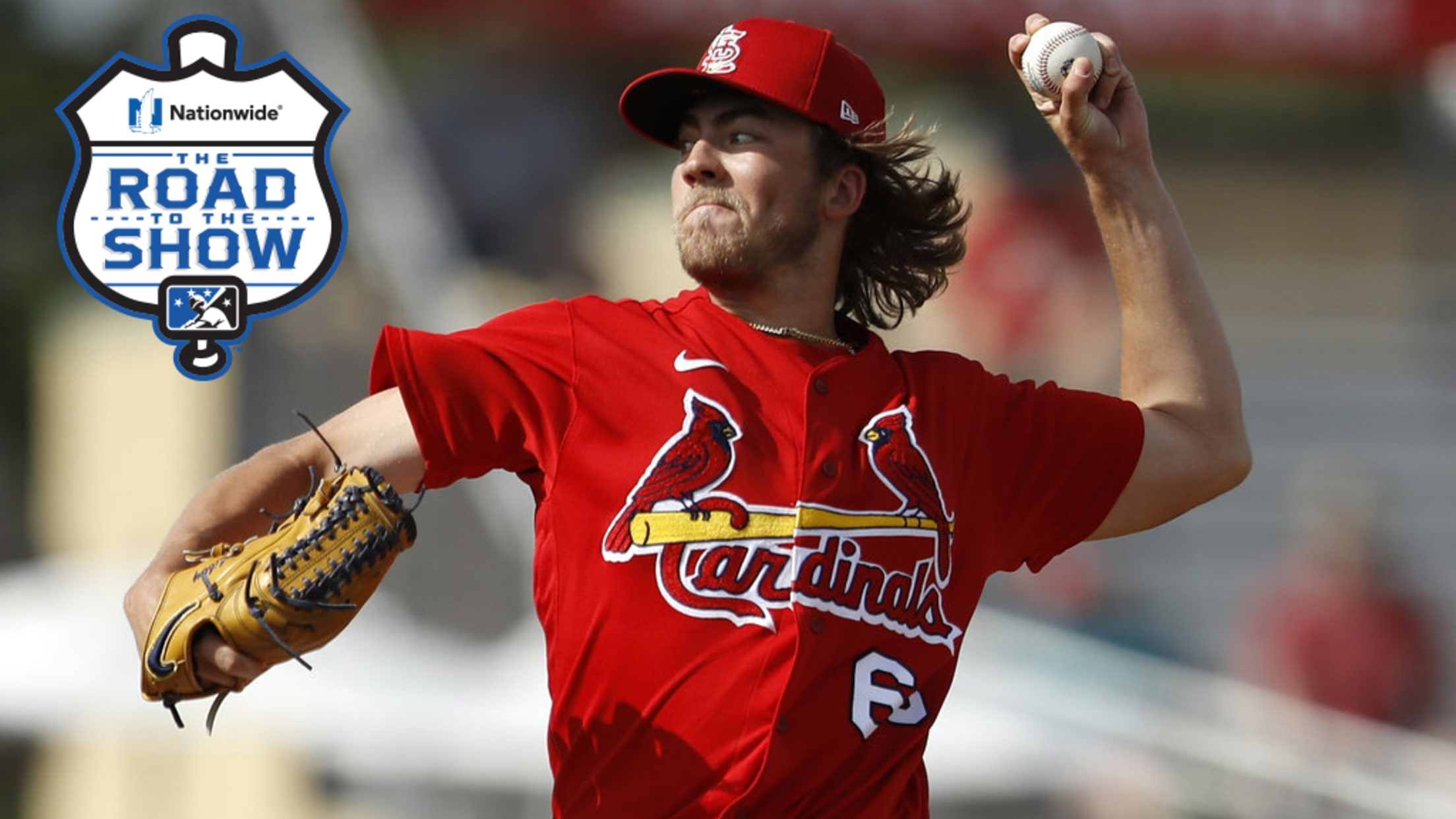 This is not a World Series for the prospect lover. Then again, not many World Series are. Sure, there are two ranked prospects left -- both from the Rays roster -- and they have their own stories to tell. No. 19 Tampa Bay prospect Randy Arozarena has been one of
Toolshed dream lineup: Ages 24 and up
Murphy, McKay, Kopech bring star power to older prospect group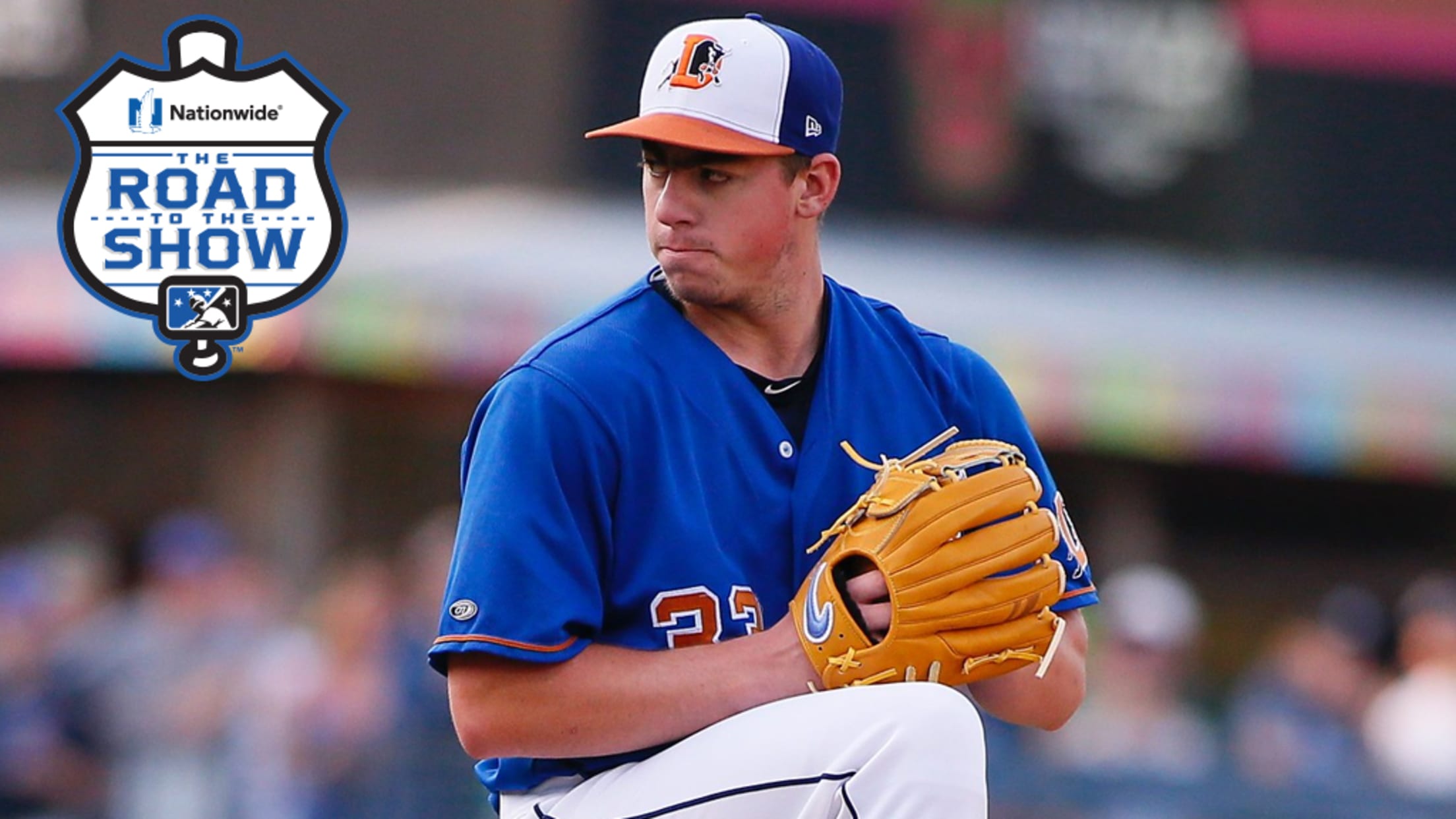 There may be no Minor League Baseball games yet, but that's not going to stop us from dreaming about lineups.Toolshed has crafted the best possible prospect lineups, sorted by age. To date, the series has focused on teenagers, 20-year-olds, 21-year-olds, 22-year-olds and 23-year-olds. This time, we turn our attention to prospects who will be 24
Rays option McKay to Triple-A Durham
No. 15 overall prospect returning to Minors when season begins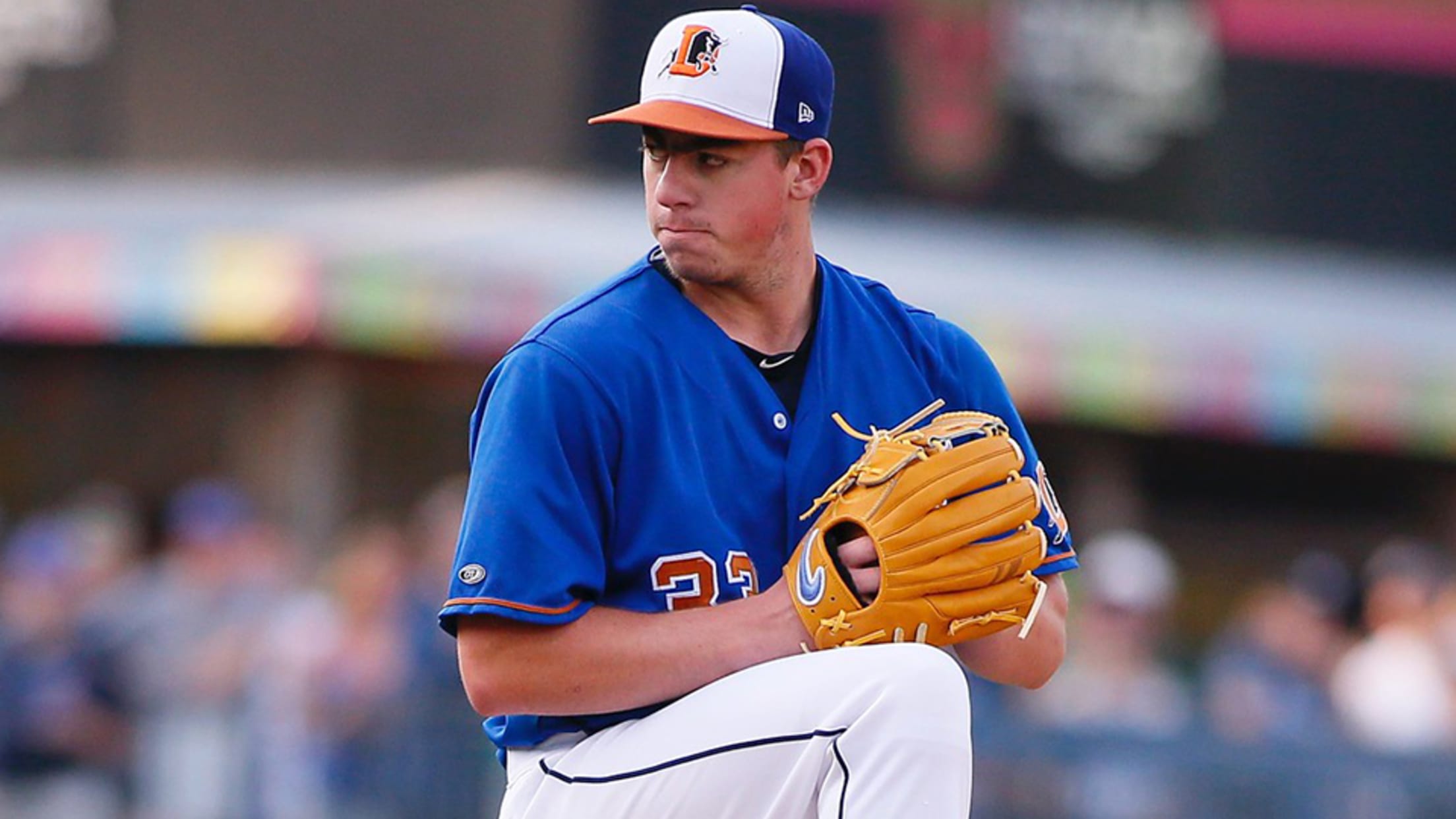 On what was meant to be Major League Opening Day, one of the game's top prospects found out what his opening assignment will be once the 2020 season begins in earnest.The Rays optioned Brendan McKay -- MLB.com's No. 15 overall prospect -- to Triple-A Durham on Thursday. No. 17 Tampa
Rays take charge of 2020 prospect rankings
Franco stays No. 1 overall; Tampa Bay holds six Top 100 slots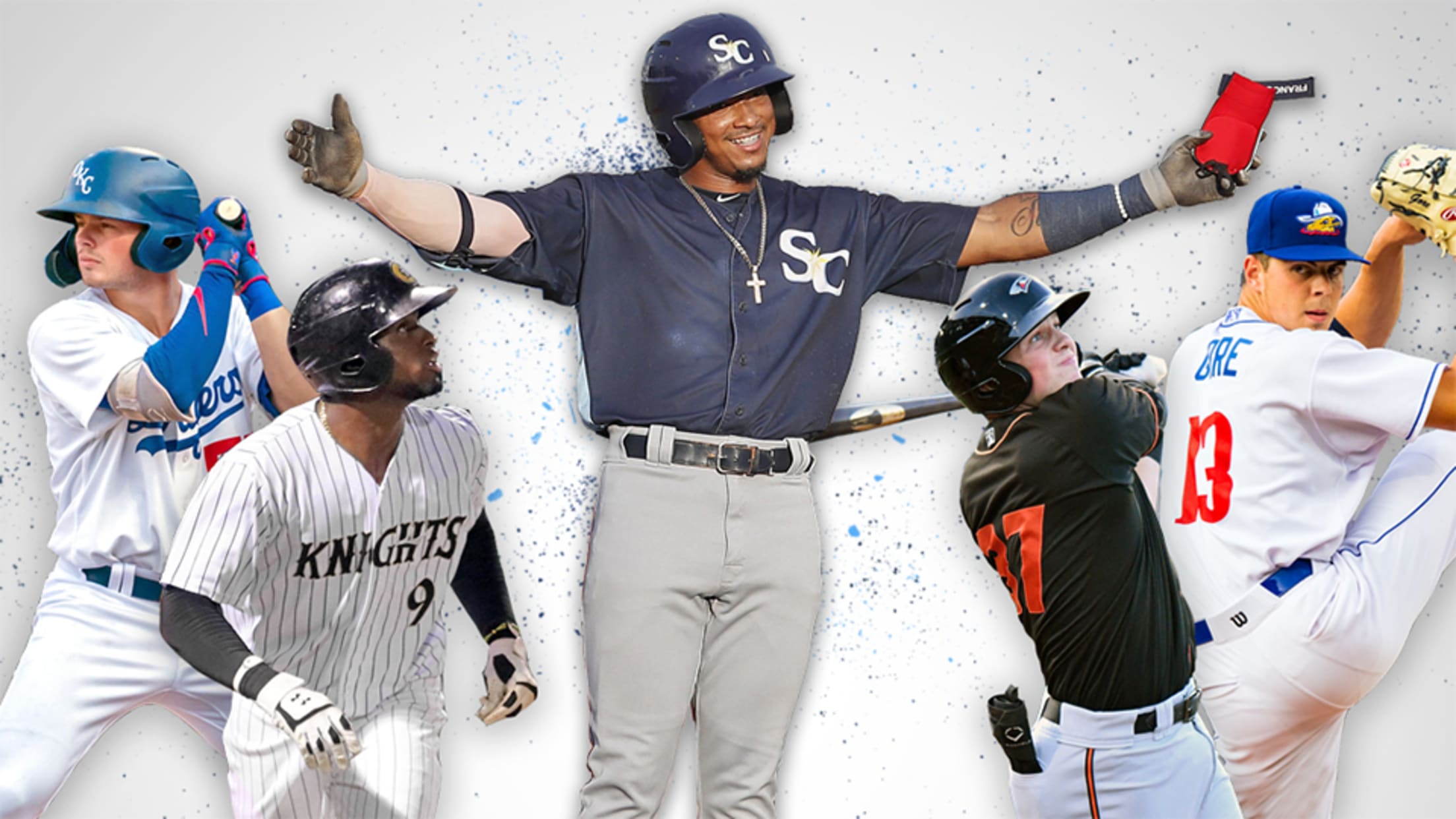 In terms of both quantity and quality, no team has prospects like Tampa Bay. The Rays boast six players among MLB.com's Top 100 Prospects, revealed Saturday. That's more than any organization, with shortstop Wander Franco remaining in the No. 1 overall spot. The top prospect reached Class A Advanced Charlotte
2020 Prospect Projections: AL East rookies
McKay ready to help Rays rotation; Garcia, Pearson should wait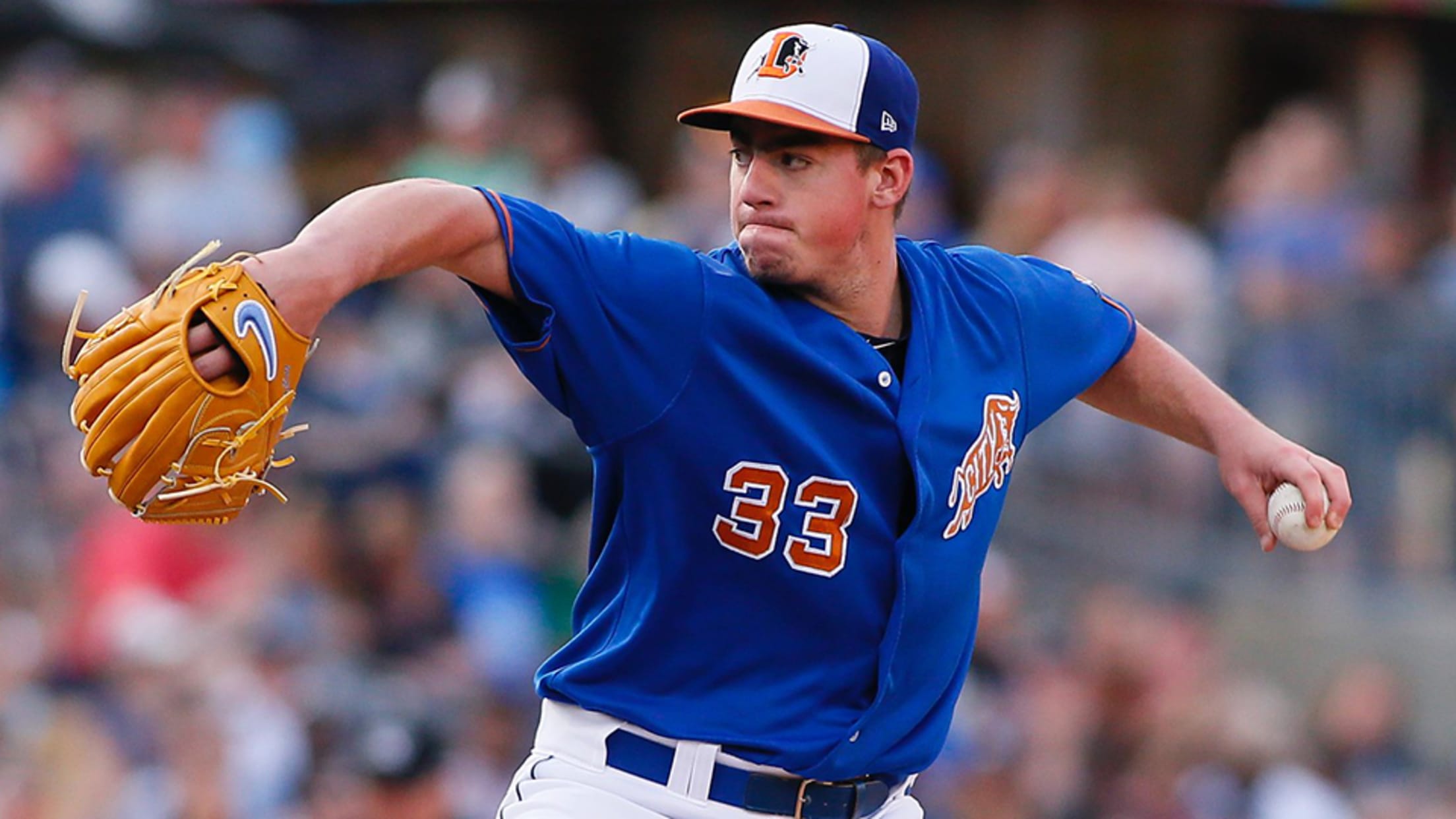 This is the first in a six-part Toolshed series that uses FanGraphs' Steamer600 projections to look at how prospects would fare over a full Major League season in 2020. The system bases its forecast on 600 plate appearances for position players, 450 plate appearances for catchers, 200 innings for starting
Winter Meetings notes: A's, Rays, Angels
Prospect updates on Luzardo, Puk, Murphy, McKay, Adell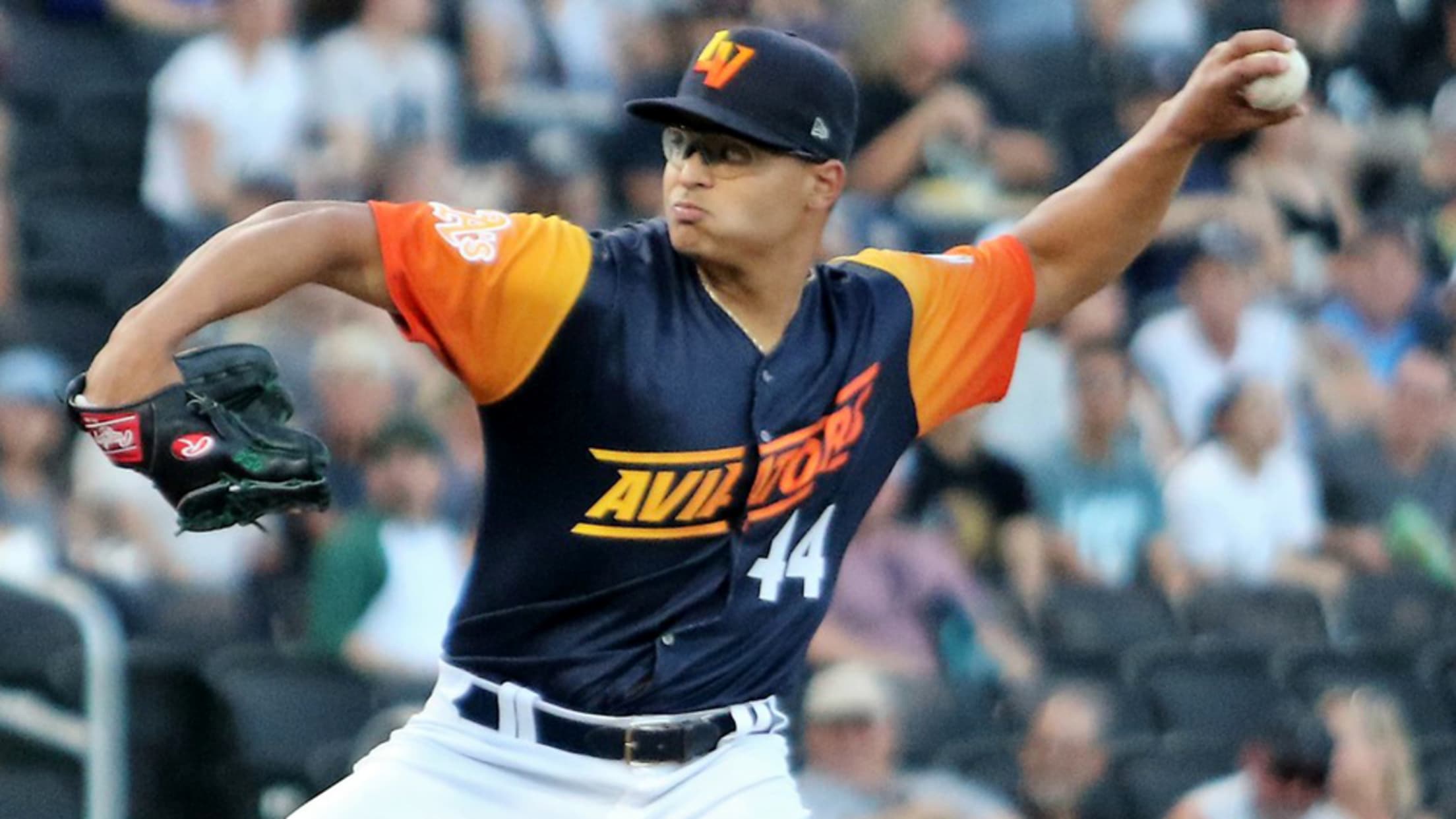 SAN DIEGO -- Bob Melvin has led some pretty good A's teams since becoming Oakland manager in 2011, including back-to-back 97-win clubs in the past two seasons. Yet he's particularly excited about the 2020 campaign for two big prospect-related reasons -- top prospectJesus Luzardo and No. 2 A.J. Puk."We've been
McKay placed on seven-day injured list
Rays No. 2 prospect suffering from fatigue in his left shoulder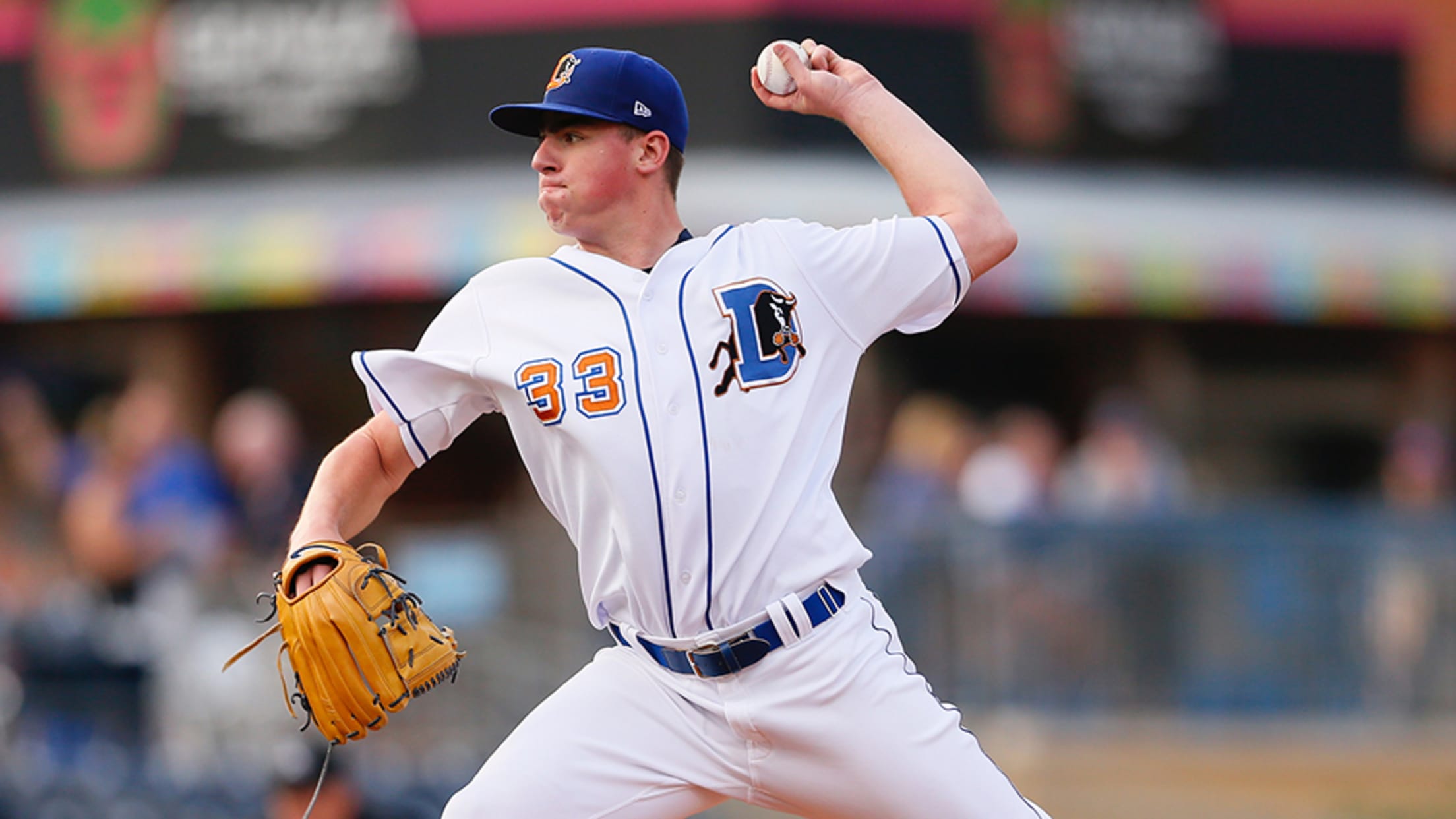 In the midst of a sensational season that included his first taste of the Majors, Brendan McKay was a good bet to return to Tampa at the end of Triple-A Durham's season. Chances are he still will, but he's addressing an issue first.The No. 2 Rays prospect was placed on
Prospect Roundup: Games of July 25
Rays' McKay posts four zeros; Braves' Anderson fans nine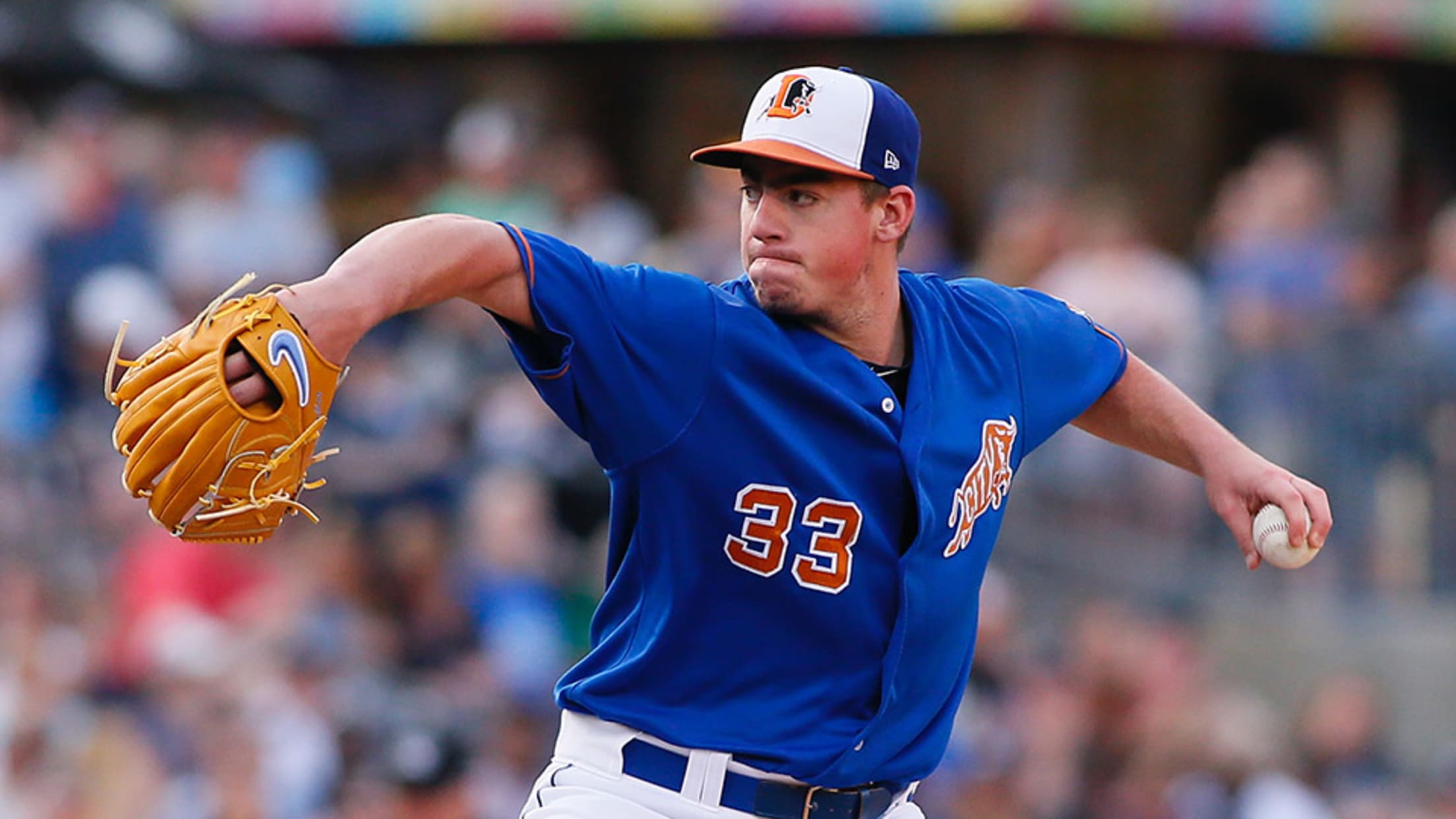 Rays LHP Brendan McKay, Triple-A Durham: 4 IP, 3 H, 0 R, 2 BB, 1 HB, 6 K -- It was the first Minor League pitching appearance since June 22 for the No. 2 Rays prospect, and it pointed out why the southpaw earned four starts with the big league
McKay's on the way to Majors
Rays No. 2 prospect expected to make first start Saturday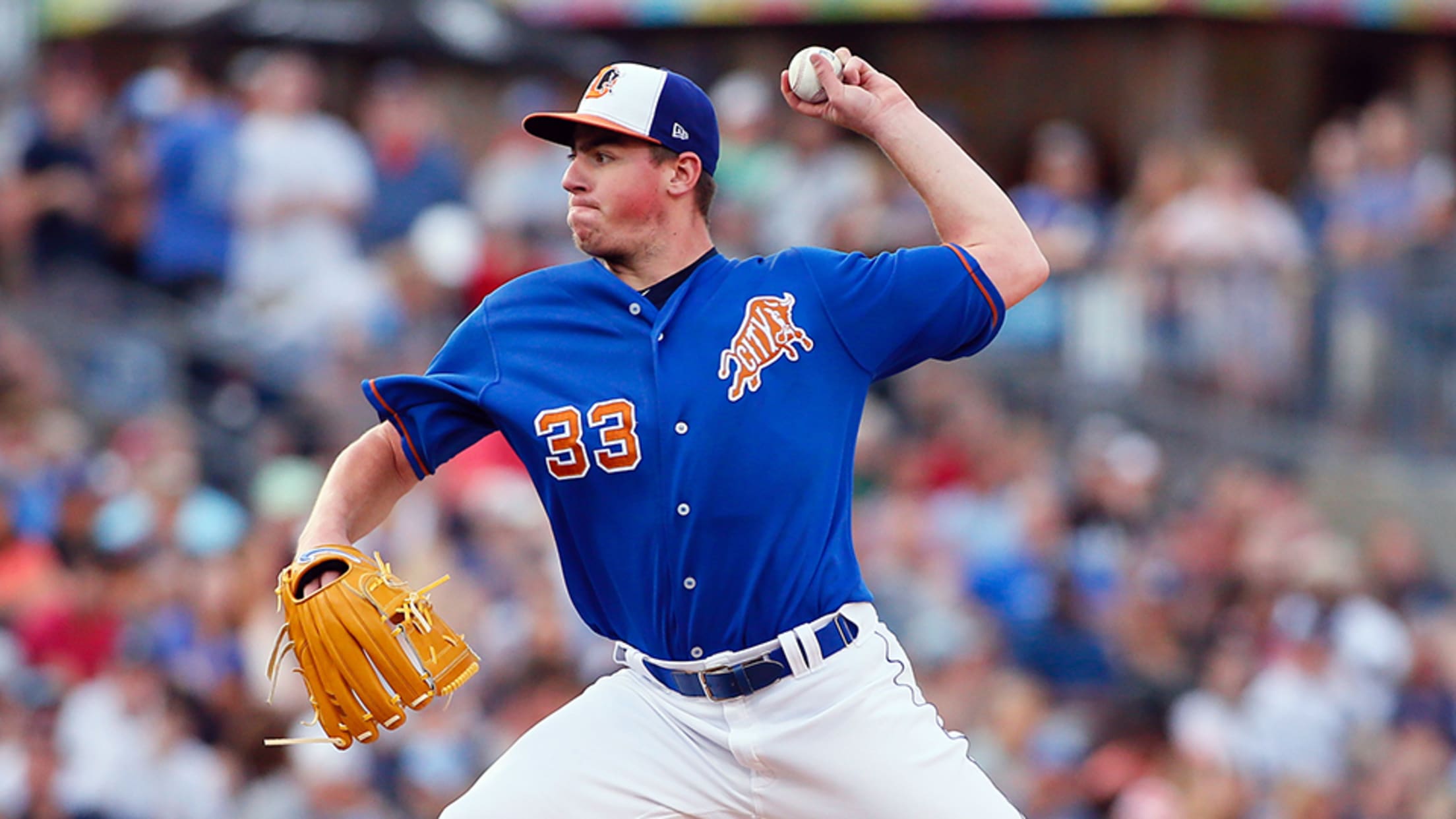 Two years and 15 days after he was selected with the fourth overall pick, Brendan McKay is reportedly a Major Leaguer.Tampa Bay's second-ranked prospect was promoted from Triple-A Durham on Thursday following a half-season of being nearly unhittable. McKay is set to make the start against Texas in his Major
Prospect Roundup: Games of June 22
Rays' McKay keeps rolling; Marlins' Mesa collects four hits
Rays LHP Brendan McKay, Triple-A Durham: 5 IP, 3 H, 1 R, 0 ER, 3 BB, 5 K -- Tampa Bay's second-ranked prospect has allowed earned runs in only two of five appearances since he was promoted to the International League. Facing Scranton/Wilkes-Barre for the second straight outing, MLB.com's No. 23
Bulls' McKay rolls through RailRiders
Rays No. 3 prospect fans seven, including Stanton, Judge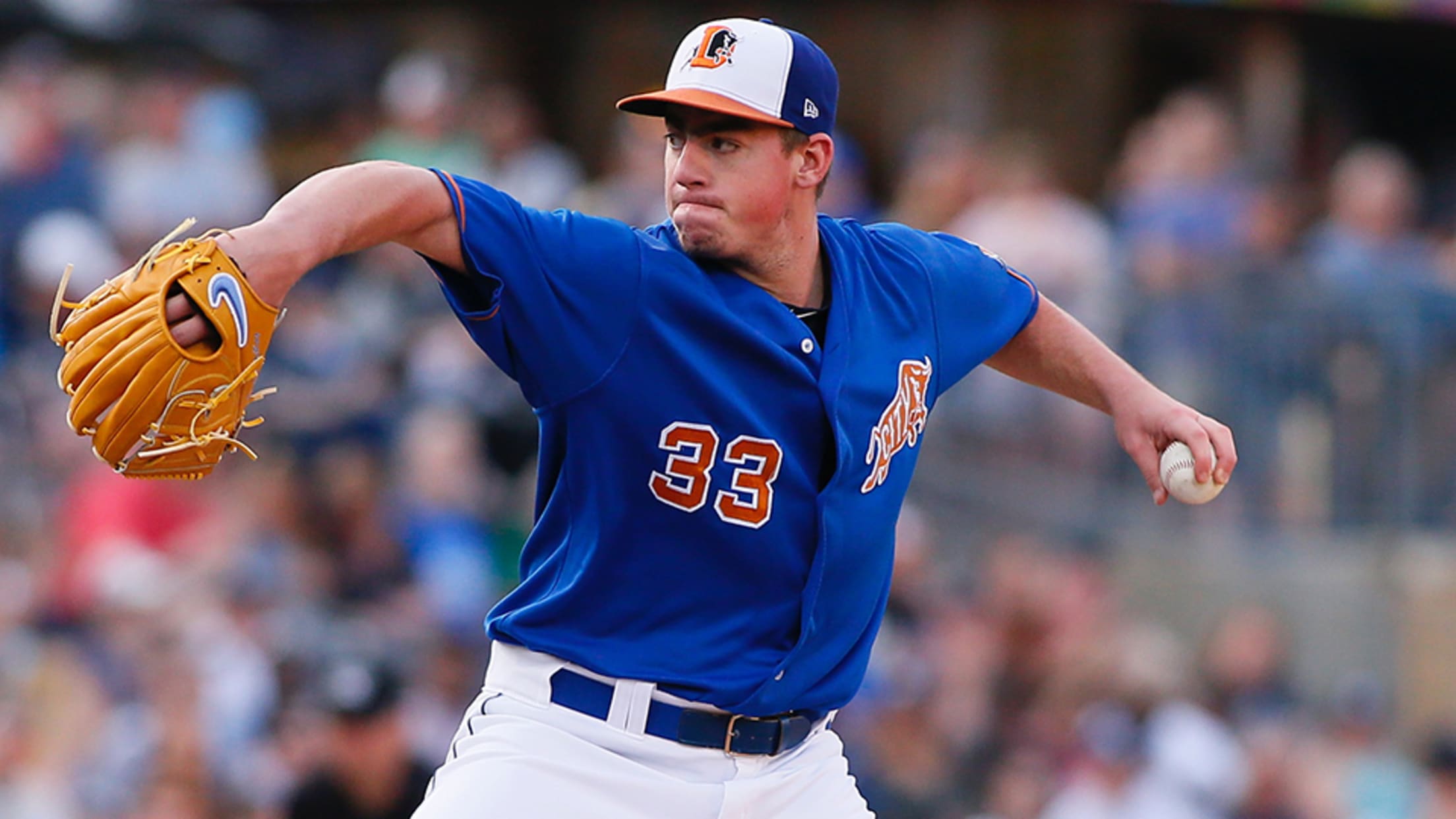 Soon enough, Brendan McKay will be taking the mound in a big league stadium. On Saturday, two of the Majors' most prominent sluggers came to him. He rose to the challenge and then some. The third-ranked Rays prospect delivered five scoreless frames out of the bullpen, striking out seven and allowing
Prospect Roundup: Games of June 11
Reds' India collects three hits; Twins' Jeffers homers twice
Reds 3B Jonathan India, Class A Advanced Daytona: 3-for-5, 1 RBI, 2 R -- Cincinnati's third-ranked prospect singled in the first, second and sixth innings en route to his second three-hit effort in four games. India, MLB.com's No. 45 overall prospect, has a .260/.349/.422 slash line with eight homers, two
Prospect Roundup: Games of June 11
Reds' India collects three hits; Twins' Jeffers homers twice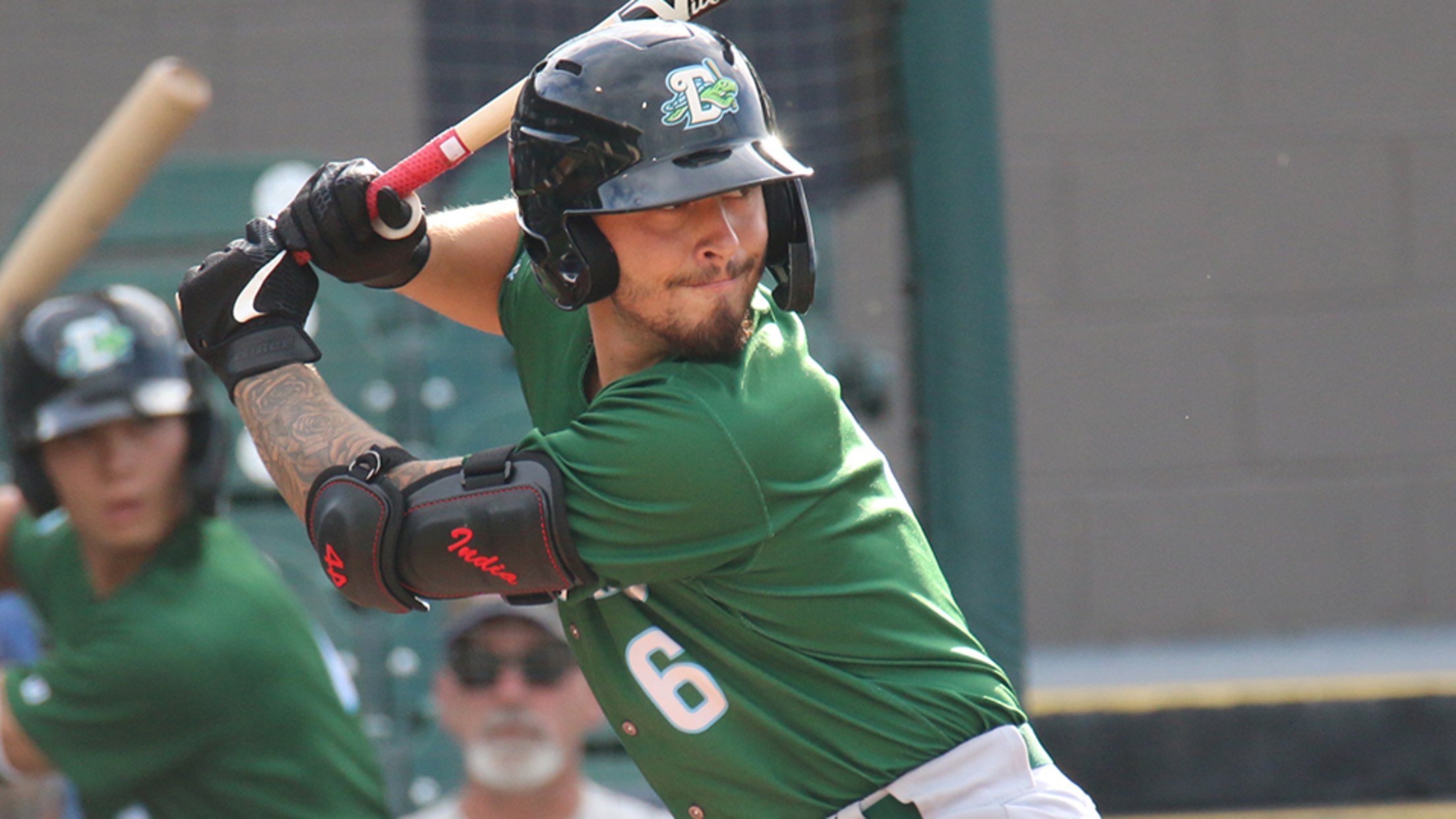 Reds 3B Jonathan India, Class A Advanced Daytona: 3-for-5, 1 RBI, 2 R -- Cincinnati's third-ranked prospect singled in the first, second and sixth innings en route to his second three-hit effort in four games. India, MLB.com's No. 45 overall prospect, has a .260/.349/.422 slash line with eight homers, two
McKay bashes first Triple-A homer
No. 29 overall prospect registers first hit in International League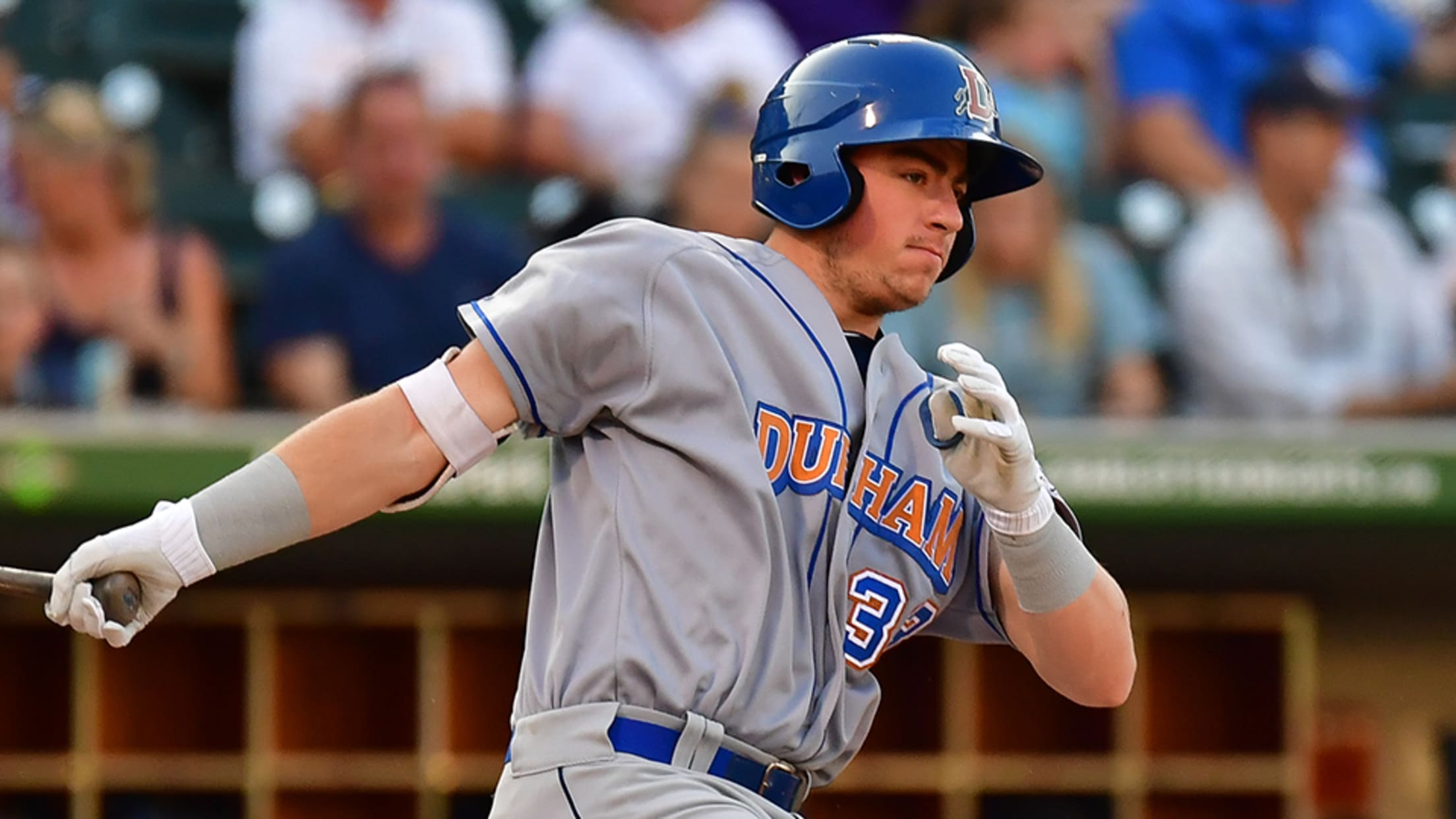 Brendan McKay gave Triple-A Louisville fits on the mound Tuesday. Two days later, he let the Bats know he can hurt them in more than one way.Tampa Bay's No. 3 prospect mashed his first career Triple-A homer -- his first long ball of the season -- as Durham fell to
McKay posts five zeros in first Bulls start
Rays No. 3 prospect's march to bigs arrives on Triple-A mound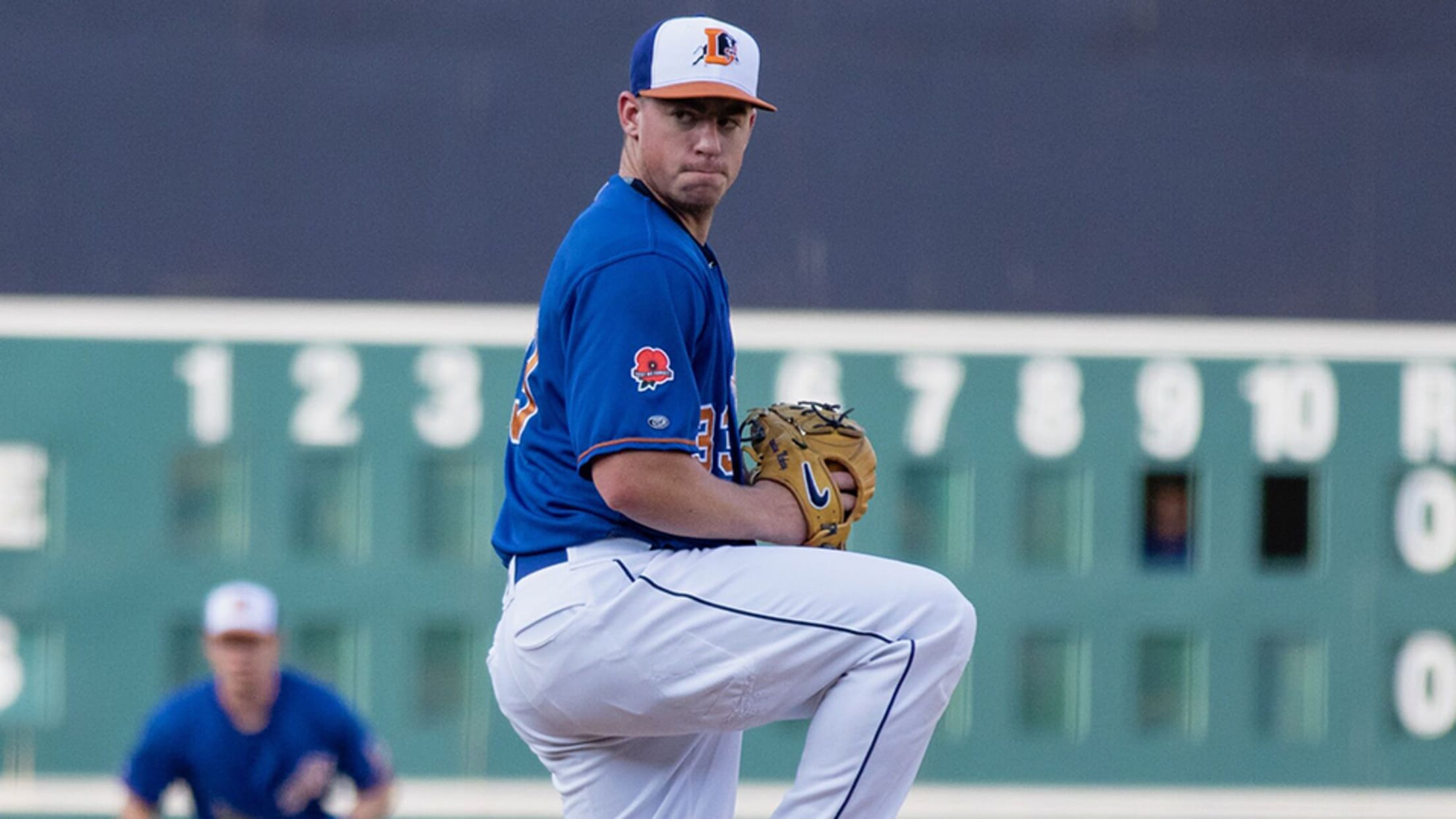 In a statistic-obsessed sport, less is often more for pitchers. That's certainly been the case with Brendan McKay, who continued his dominating run on the mound in his Triple-A pitching debut. Tampa Bay's No. 3 prospect allowed three baserunners and struck out four over five scoreless innings as Durham rolled past Louisville,
Report: Rays' McKay headed to Triple-A
Baseball's No. 29 prospect posted 1.30 ERA over 41 2/3 frames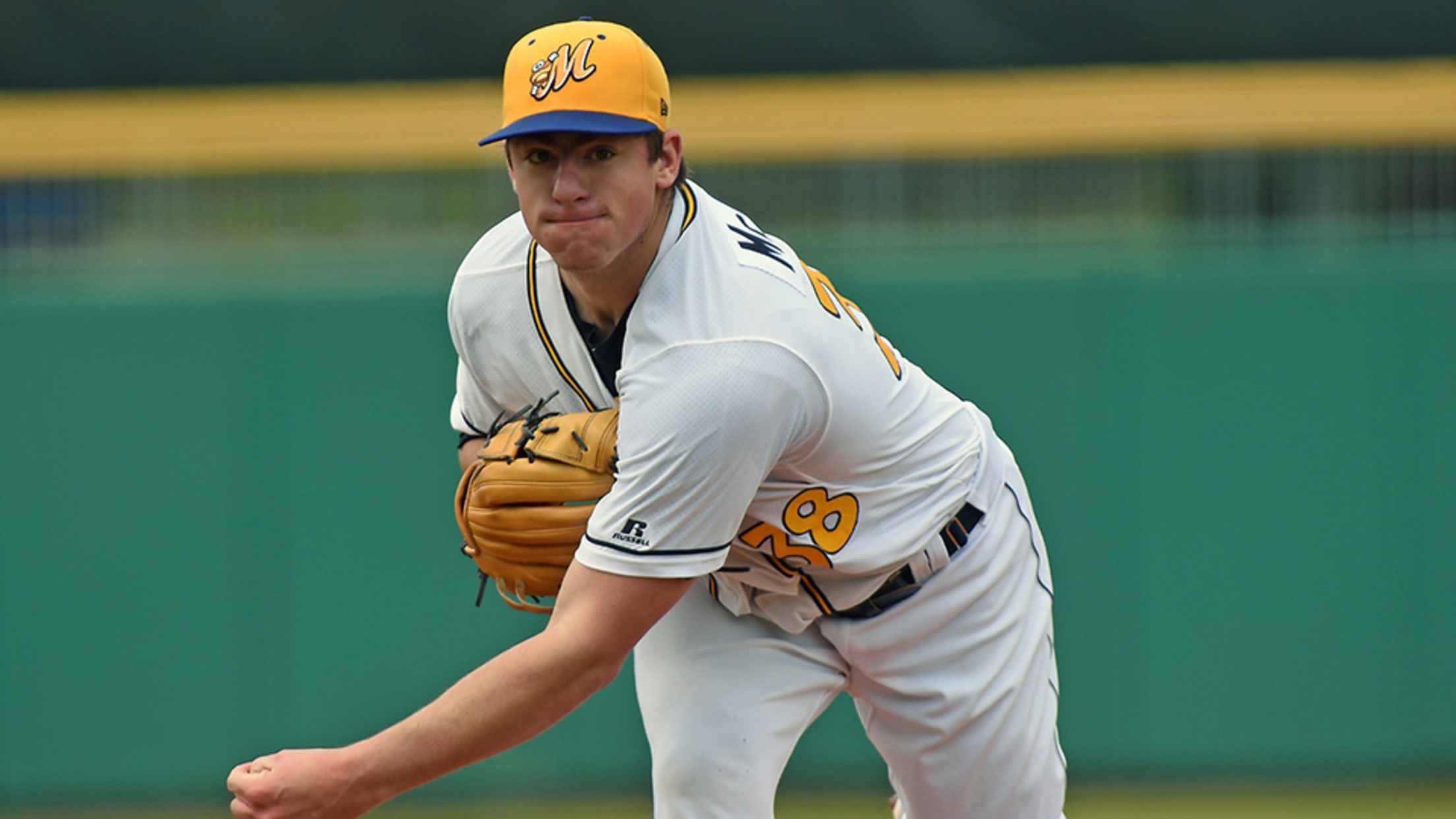 Brendan McKay is headed to the Minors' highest level.According to a Tampa Bay Times report Thursday night, Tampa Bay's third-ranked prospect is being promoted to Triple-A Durham, where he is expected to start for the Bulls on Tuesday.
Biscuits' McKay keeps cruising out of 'pen
Rays No. 3 prospect posts six zeros, allows two hits, fans nine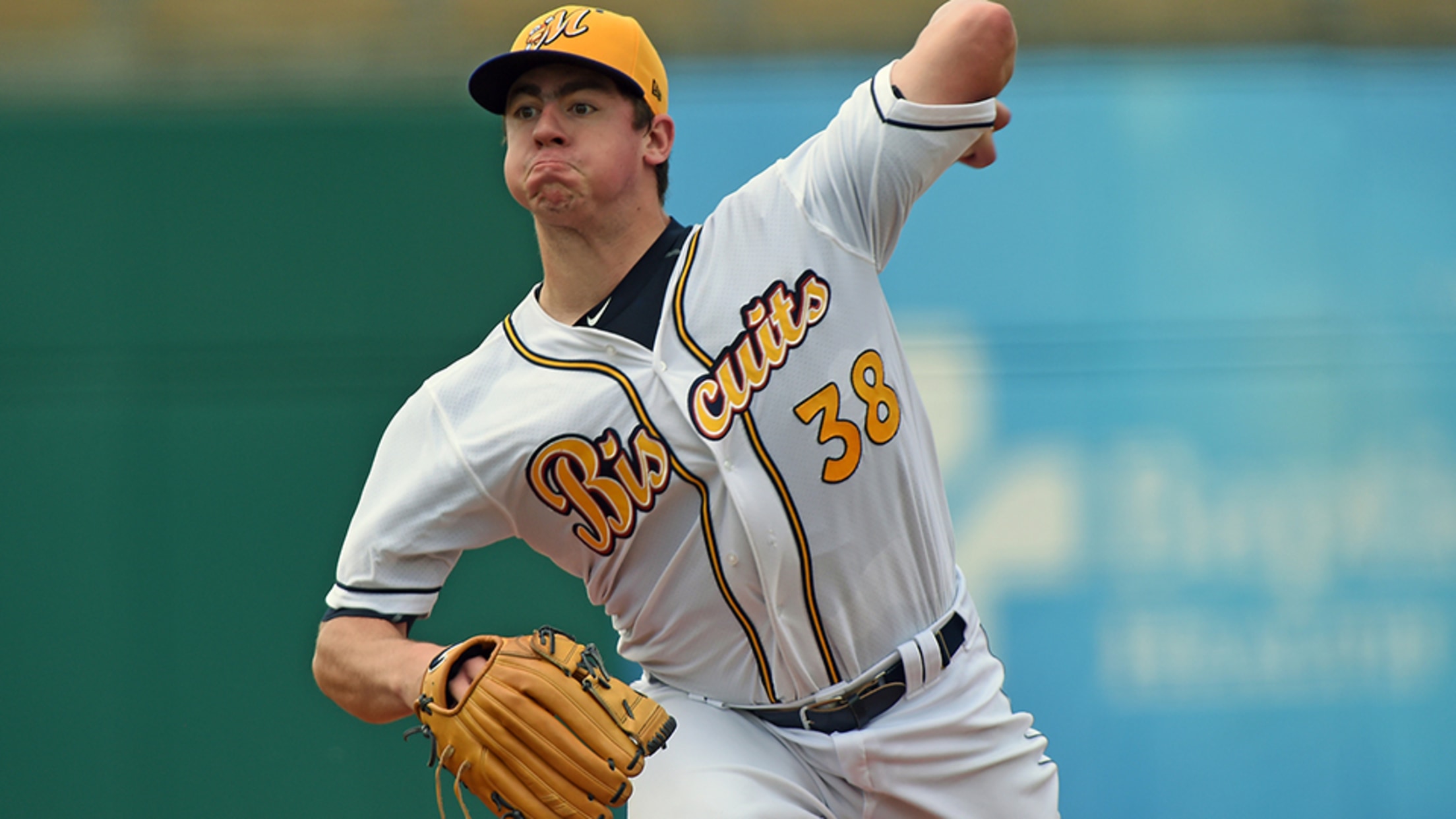 When Double-A Montgomery pitching coach R.C. Lichtenstein approached Brendan McKay during his side session last weekend in Jacksonville and told him his next outing would be out of the bullpen, the southpaw absorbed the information and that was that. Other than delaying his pregame warmup routine, the change wouldn't affect
Shrimp's Guzman outduels Rays' McKay
Marlins No. 9 prospect fans 10 across six scoreless frames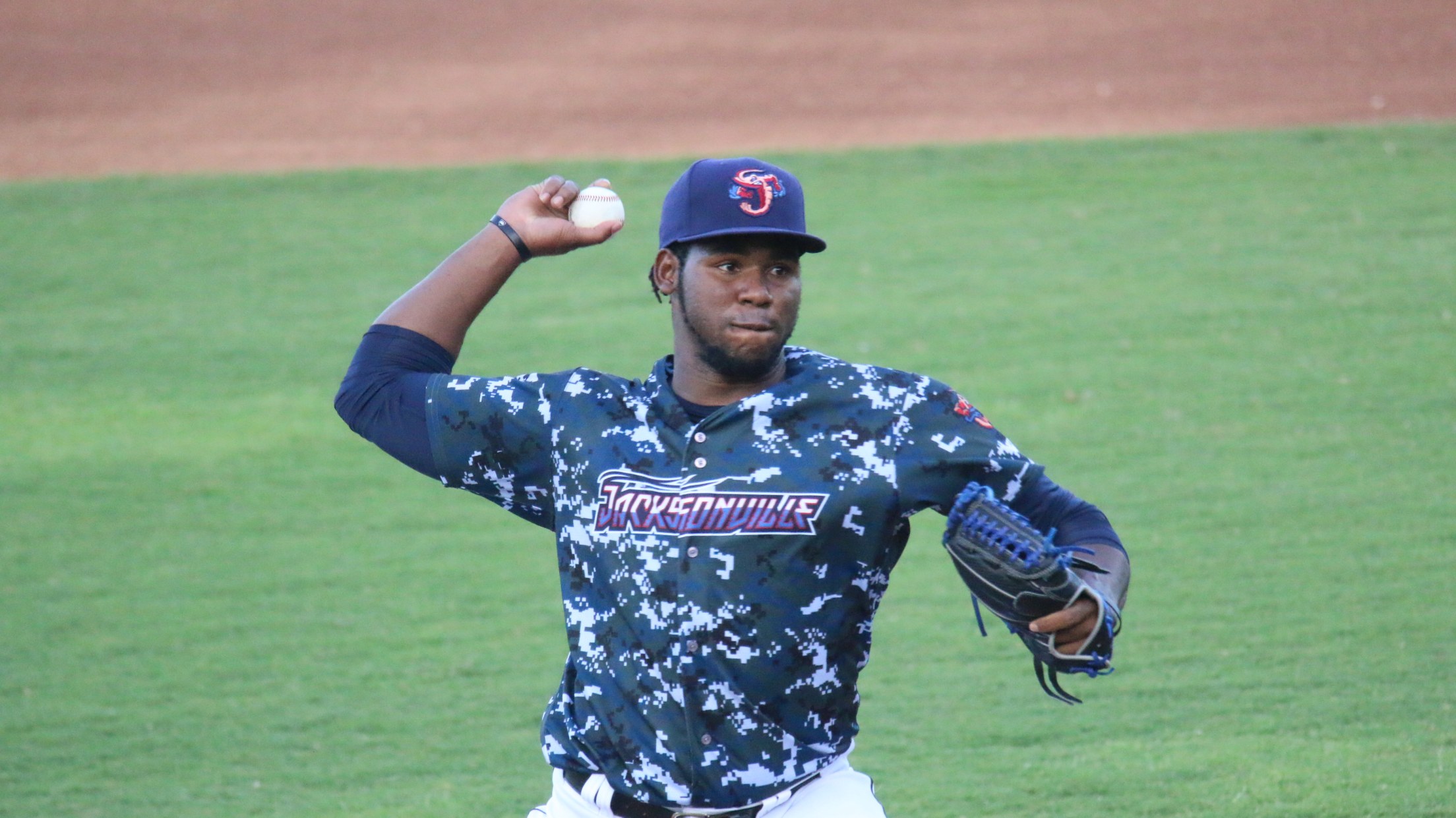 Brendan McKay was good Thursday night. Jorge Guzman was better.Miami's No. 9 prospect struck out a season-high 10, surrendering just two walks and two hits over six scoreless innings in Double-A Jacksonville's 1-0 loss to Montgomery at the Baseball Grounds of Jacksonville. He outpitched the third-ranked Tampa Bay prospect, who
McKay cooks up five more zeros
Rays No. 7 prospect K's seven, takes Southern League lead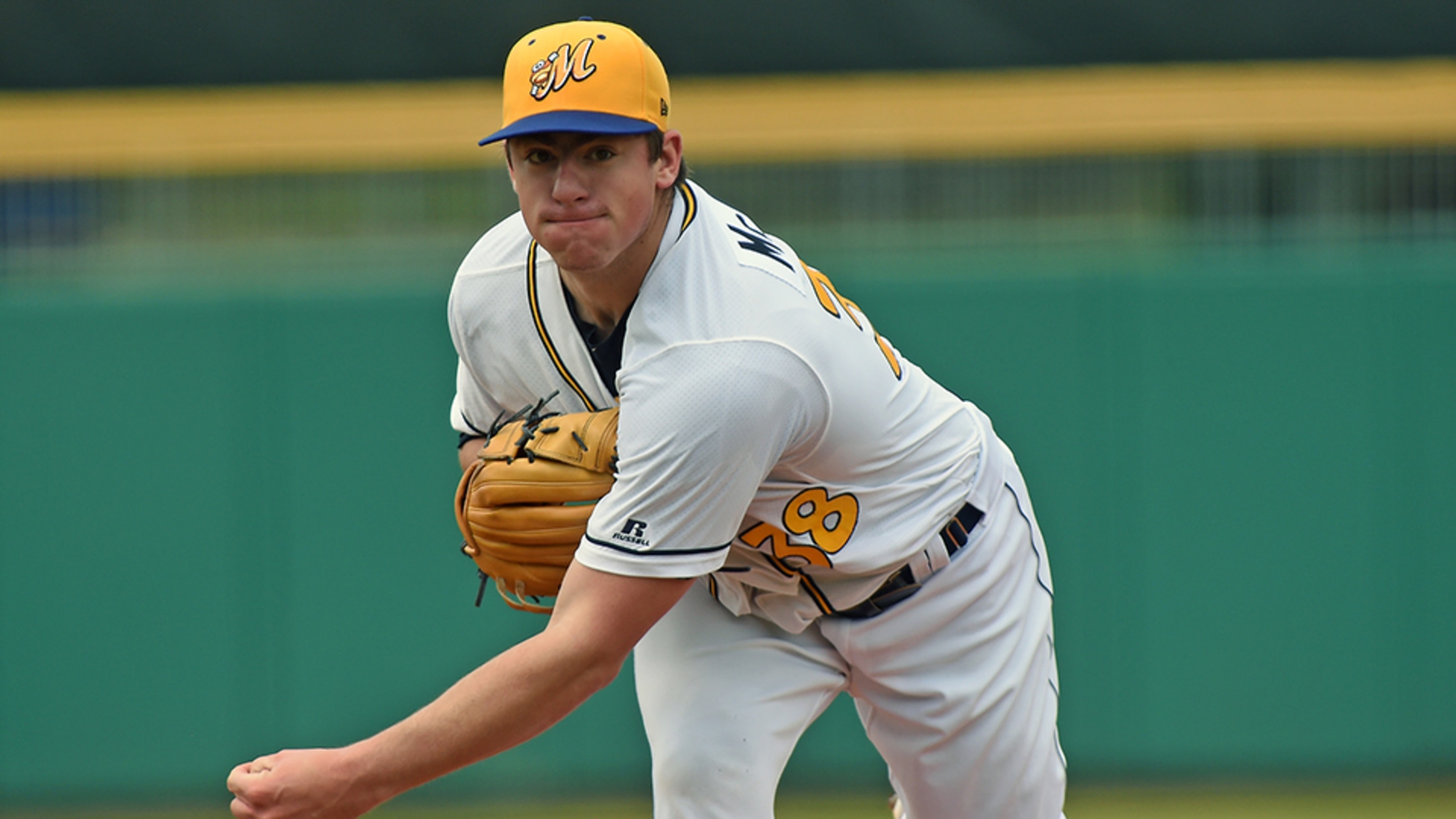 In his first stint in Double-A, Brendan McKay has been nothing short of dominant. Friday provided more of the game.The third-ranked Rays prospect struck out seven over five innings, allowing three hits and three walks, as Montgomery blanked Biloxi, 2-0, in the first game of a doubleheader at MGM Park.
McKay shines again on hill for Biscuits
Rays No. 3 prospect allows two hits over five scoreless frames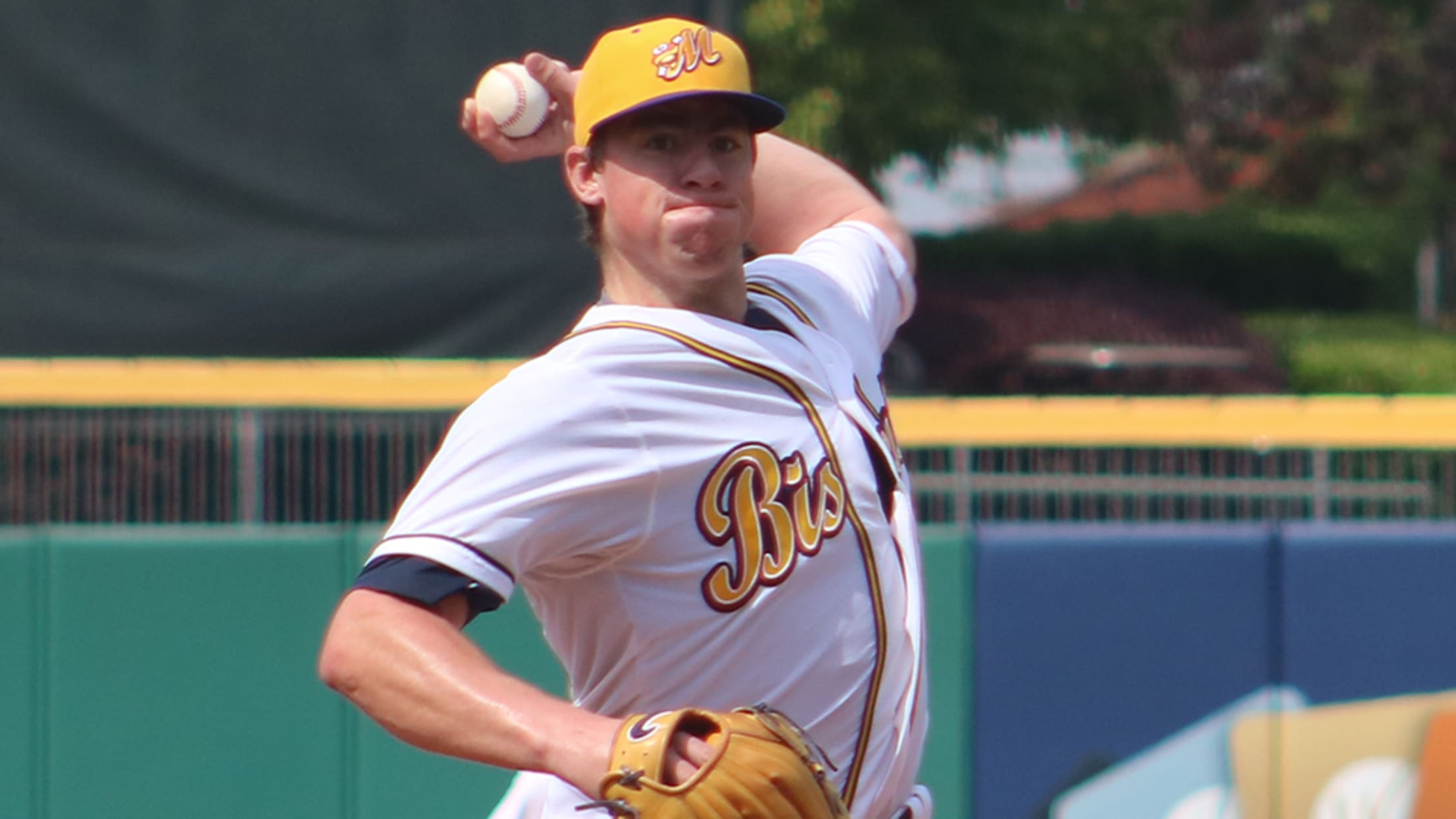 Brendan McKay hasn't been exceptional at the plate to start this season, but he was dominant on the mound again on Sunday.Tampa Bay's No. 3 prospect allowed three hits and a walk while striking out six across five scoreless frames before Double-A Montgomery dropped a 7-3 decision to Birmingham at
Prospect Roundup: Games of April 22
Boston's Houck fans nine; Angels' Rojas homers twice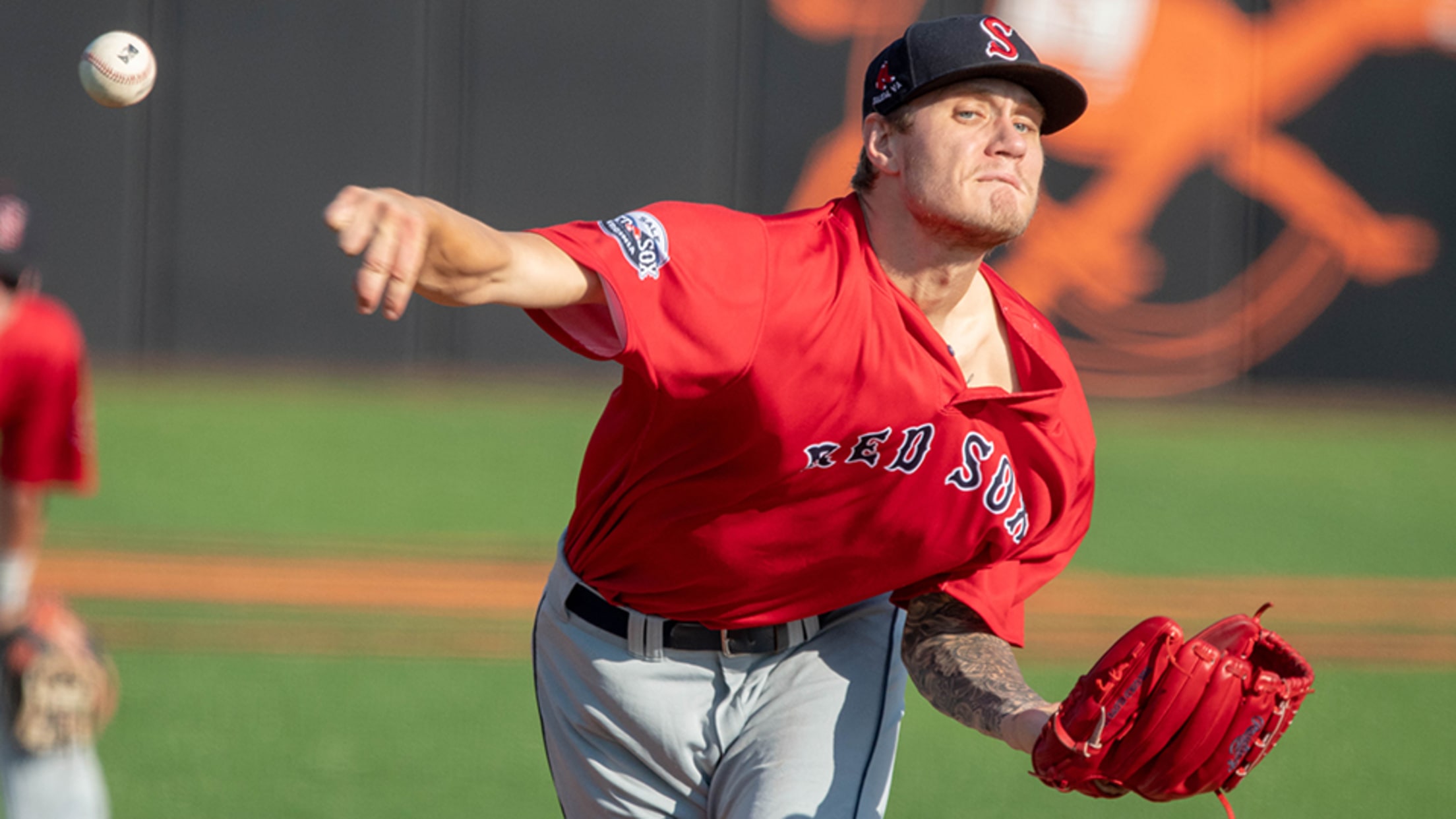 Red Sox RHP Tanner Houck, Double-A Portland: 5.0 IP, 1 H, 0 R, 0 BB, 9 K -- If it weren't for rain, a career start for the No. 6 Red Sox prospect may have been even better. The Sea Dogs and Yard Goats played five innings on Monday, and
Prospect Roundup: Games of April 16
Dodgers' May deals and hits; Royals' Singer records first win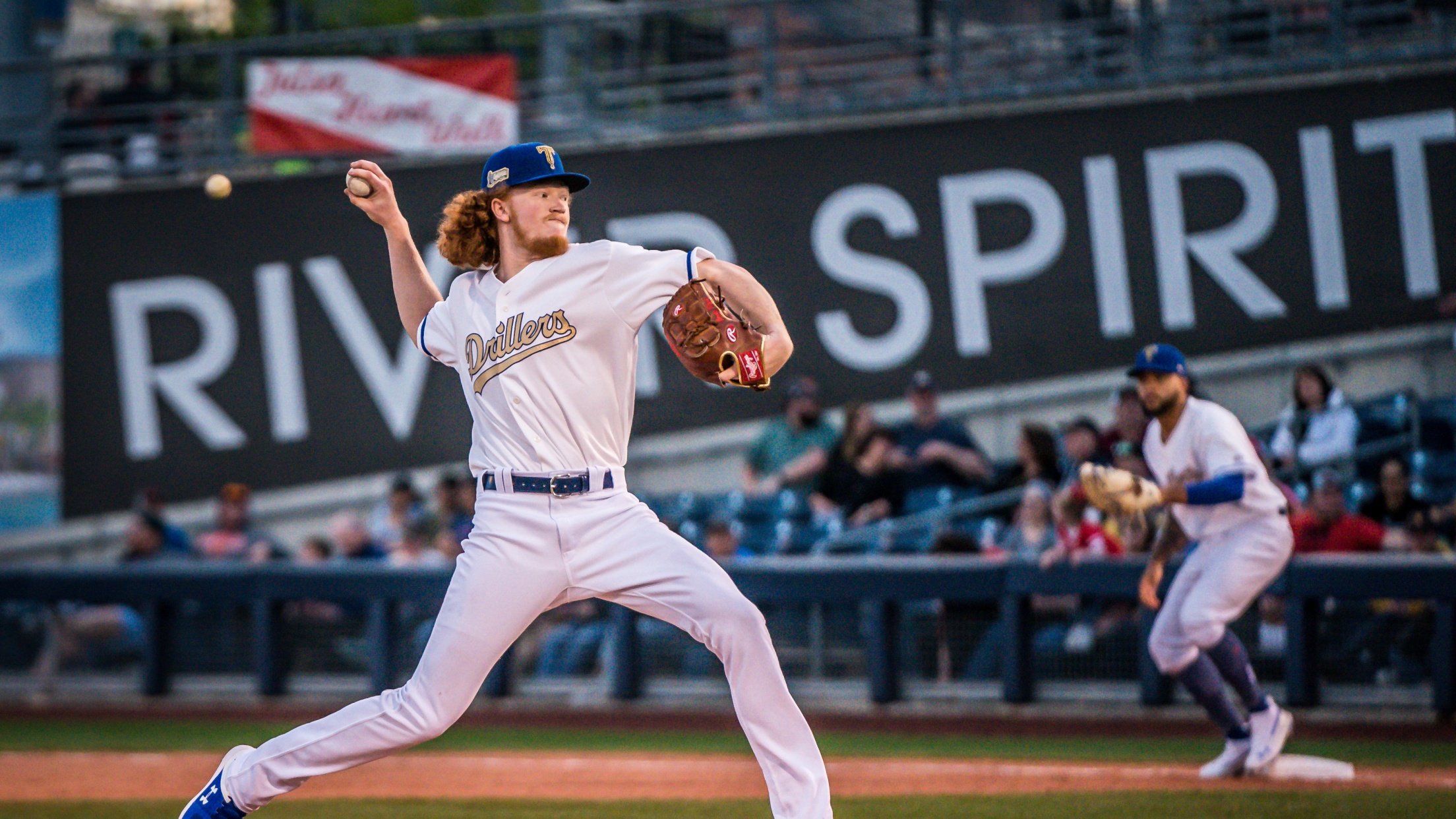 Dodgers RHP Dustin May, Double-A Tulsa: 5 IP, 3 H, 0 R, 2 BB, 5 K; 1-for-3, 2 RBIs, R -- May dazzled both on the mound and at the plate, tossing five scoreless frames and driving in two runs with a second-inning single against Springfield. With runners on second
McKay fans 11 in Double-A mound debut
Rays No. 3 prospect sets career high in 4 2/3-inning outing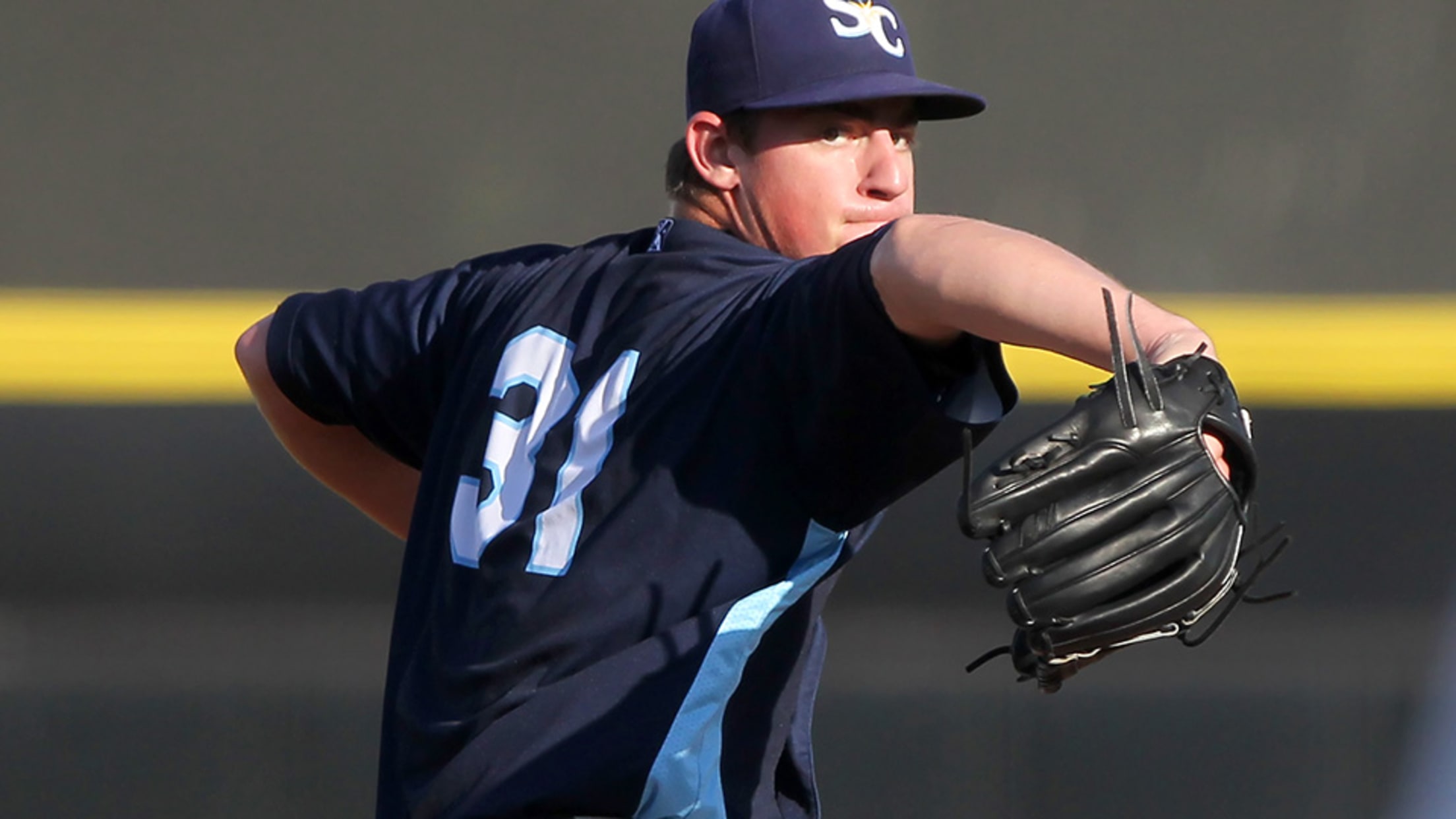 Entering his first Double-A start Wednesday, Brendan McKay admitted he had some butterflies.He dealt with them by going out and striking out the side in the first inning.The third-ranked Tampa Bay prospect went on to record a career-best 11 strikeouts over 4 2/3 innings as Montgomery fell to Biloxi, 4-3,
Southern League 2019 Season Primer
Over 70 of MLB's Top Prospects Featured on SL Rosters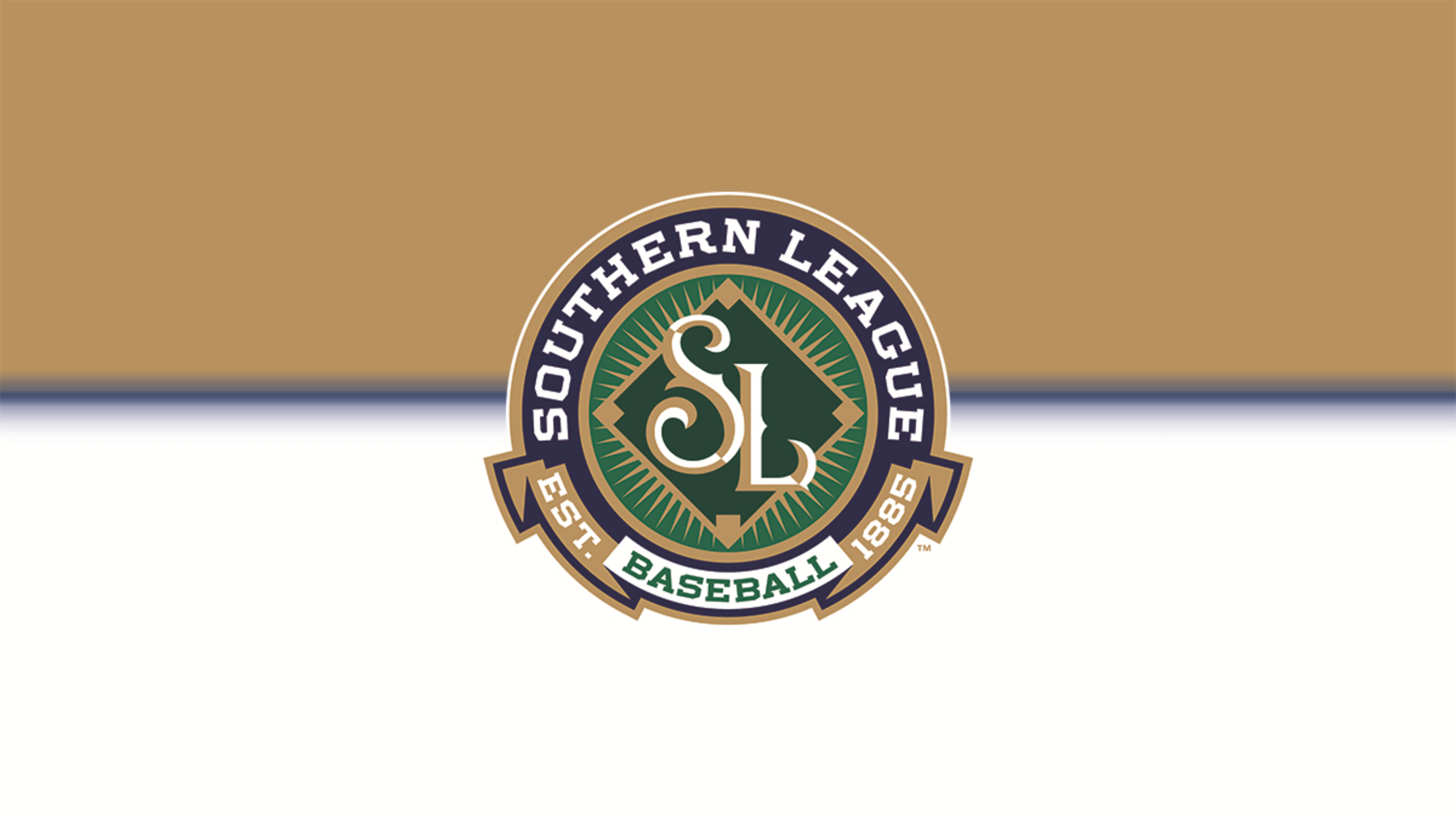 Happy #MiLBOpeningNight!Click Here to find composite 25-man Opening Day rosters for each of our 10 clubs!
Rays Prospect Primer: Wonderful Wander
No. 13 overall prospect looking to build on dynamic pro debut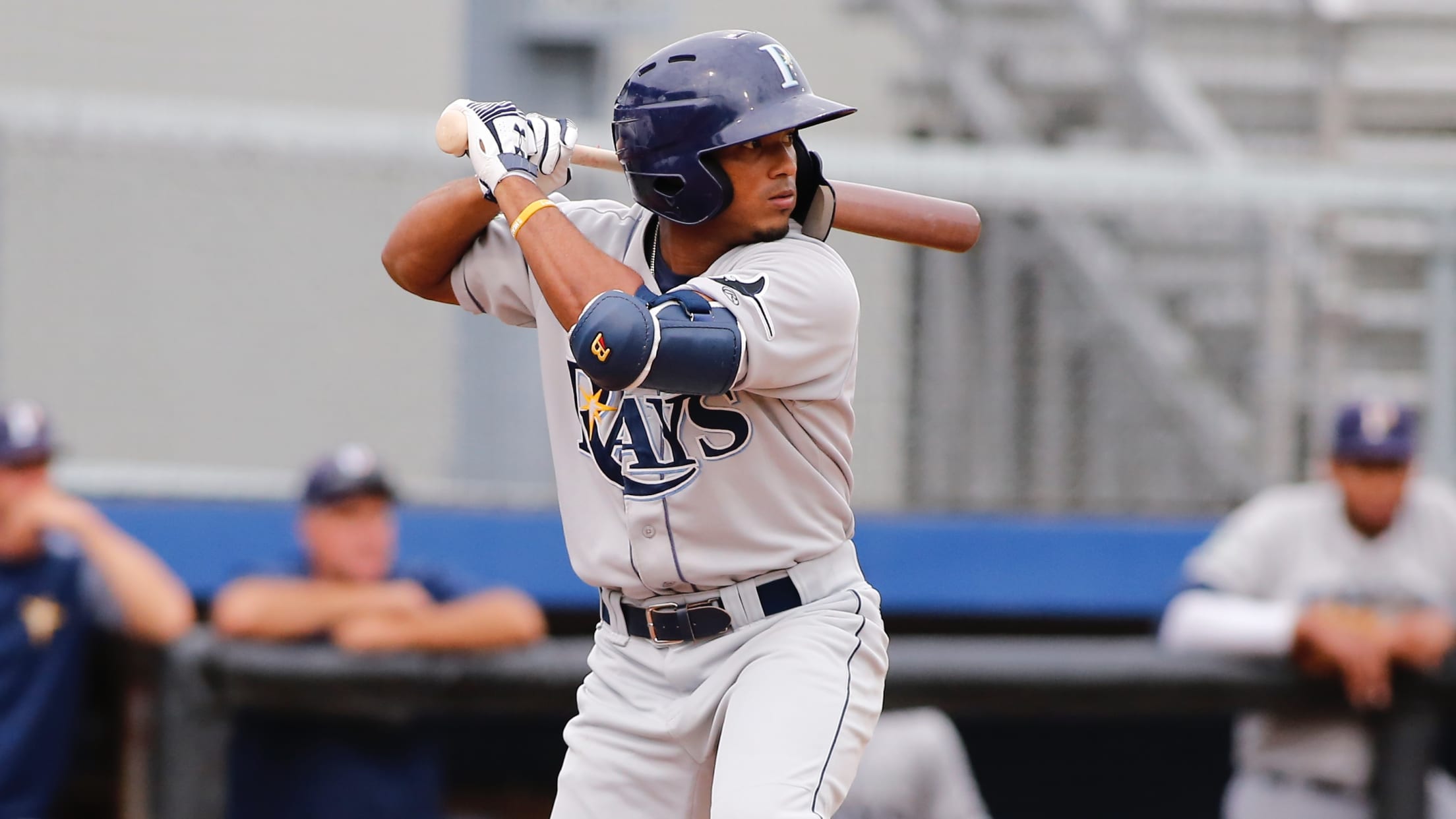 Some players are on the verge of stardom, others are entering a crucial phase of their development and still others are getting their first tastes of full-season ball. With the 2019 season approaching, MiLB.com takes a look at the most intriguing prospects from each MLB organization.Shining star: Wander Franco, SSThe