MiLB's best of the decade: Games
Comebacks, slugfests, milestones made for unforgettable contests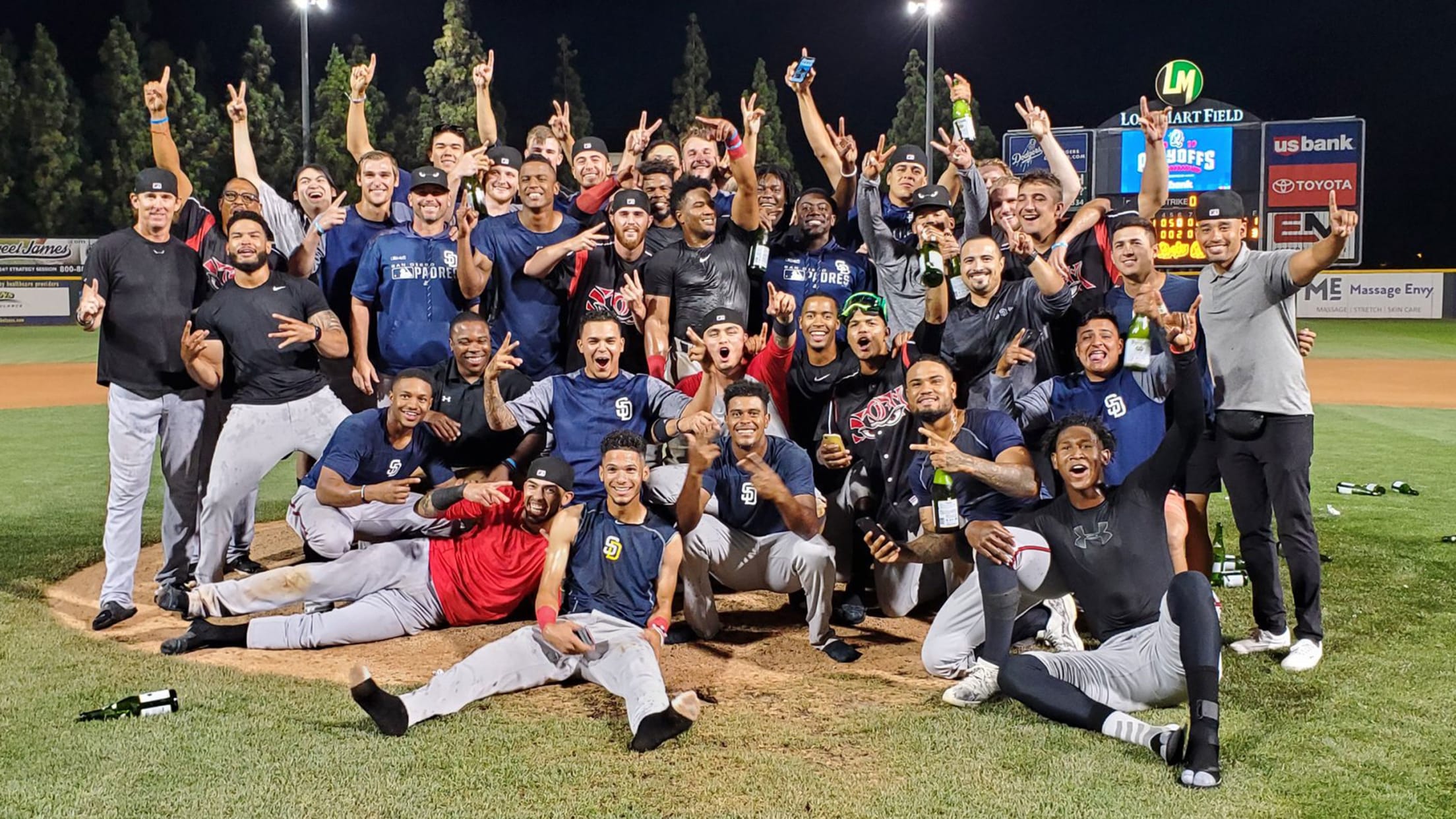 There are tens of thousands of games in a Minor League season and the majority of them come with an element of suspense. The very best of them might include a milestone – a no-hitter, a three- or four-homer game, a cycle or a triple play. Scads of them may
Dodgers' Peters powers up again
No. 10 prospect posts second straight two-homer game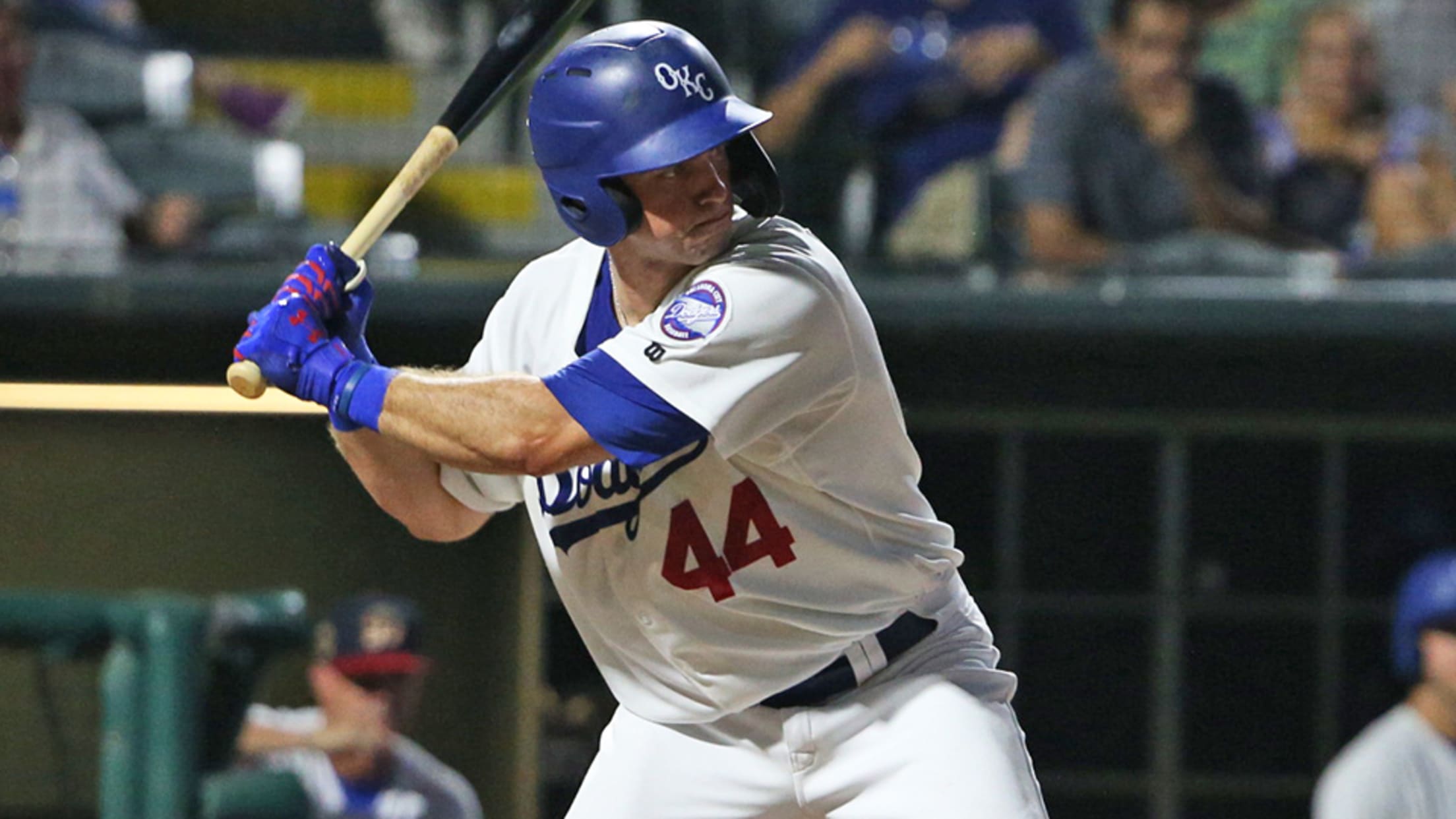 When DJ Peters made his Triple-A debut last month, Oklahoma City knew it was getting a power-heavy right-handed bat. But after nearly three weeks in the Pacific Coast League, the Dodgers' No. 10 prospect is managing to exceed the already high expectations. Peters capped his second straight two-homer game with a blast
Dodgers promote Lux, May to OKC
Two Top-100 prospects making jump after being Texas All-Stars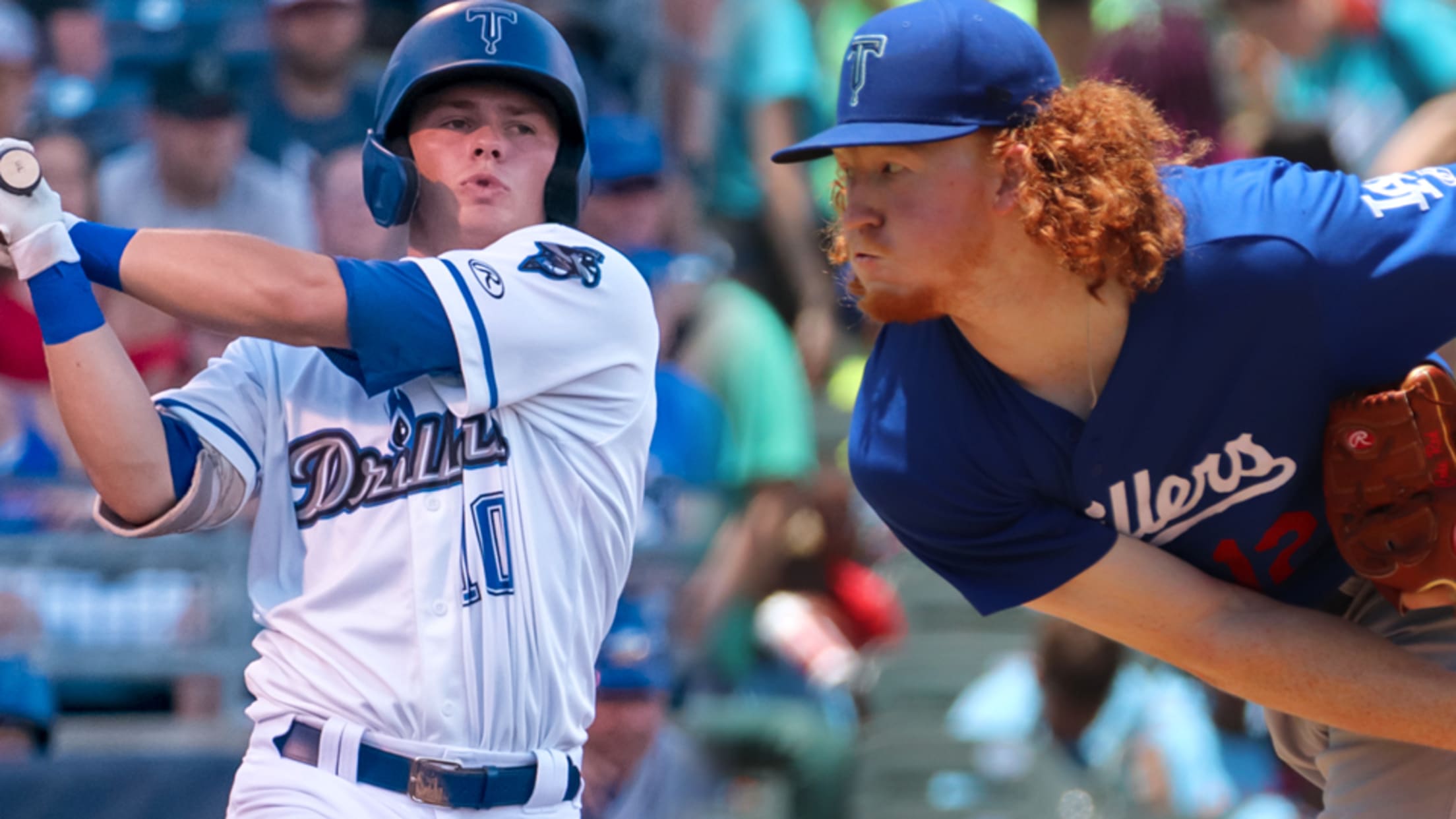 One of the best hitters in Double-A and one of the level's most promising pitchers will now get their chance to show what they can do with Triple-A baseballs.The Dodgers are promoting No. 31 overall prospectGavin Lux and No. 51 Dustin May from Double-A Tulsa to Triple-A Oklahoma City, Los
Peters, Lux lead Dodgers' All-Stars
Rich system boasts four Top 100 Prospects, three league titles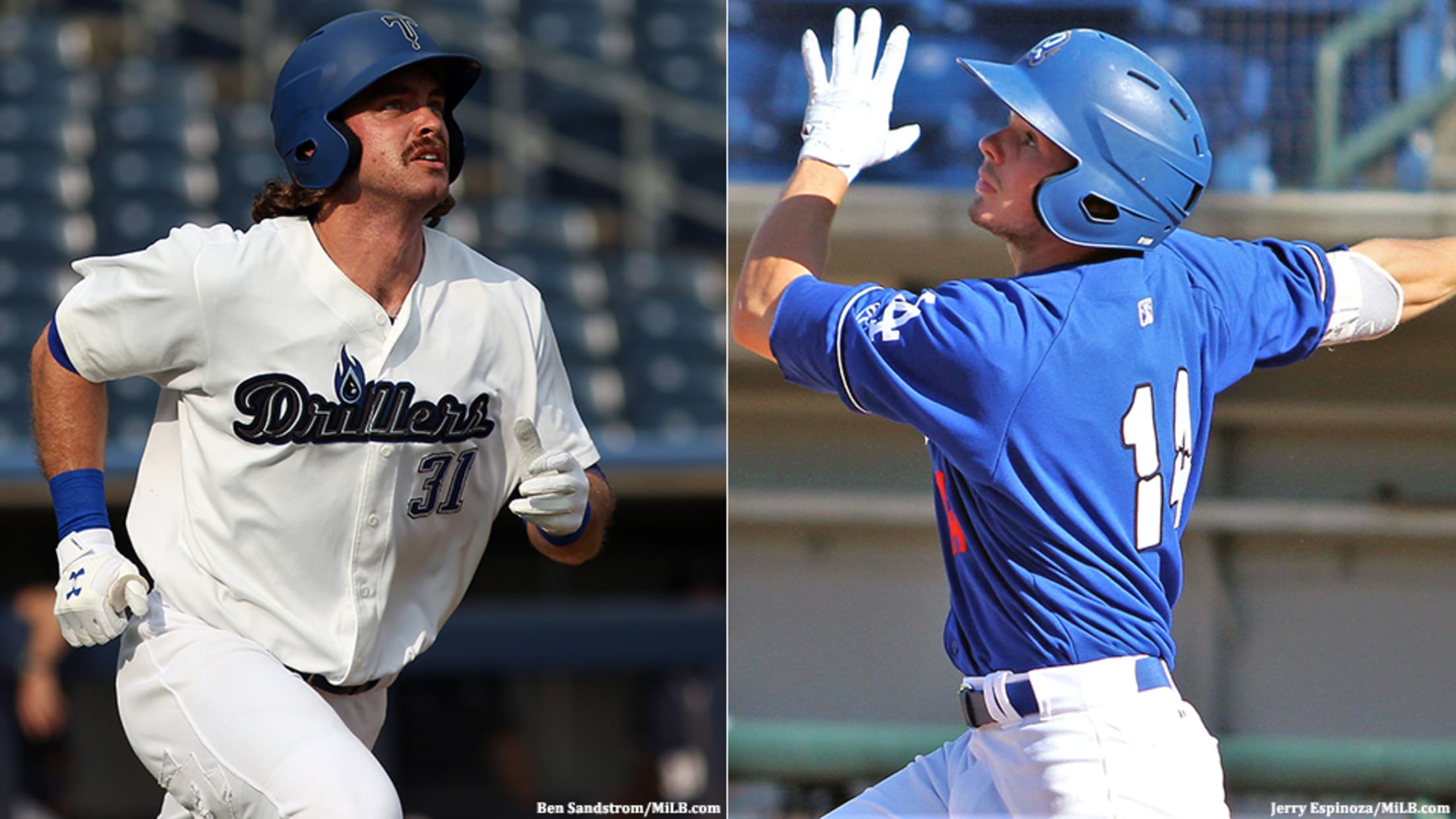 Each offseason, MiLB.com goes position by position across each system and honors the players -- regardless of age or prospect status -- who had the best seasons in their organization. Click here to locate your favorite club.As the Dodgers brought Los Angeles its second straight National League pennant, six of
Drillers end Texas League title drought
Lux homers on first pitch, helps Tulsa cap three-game sweep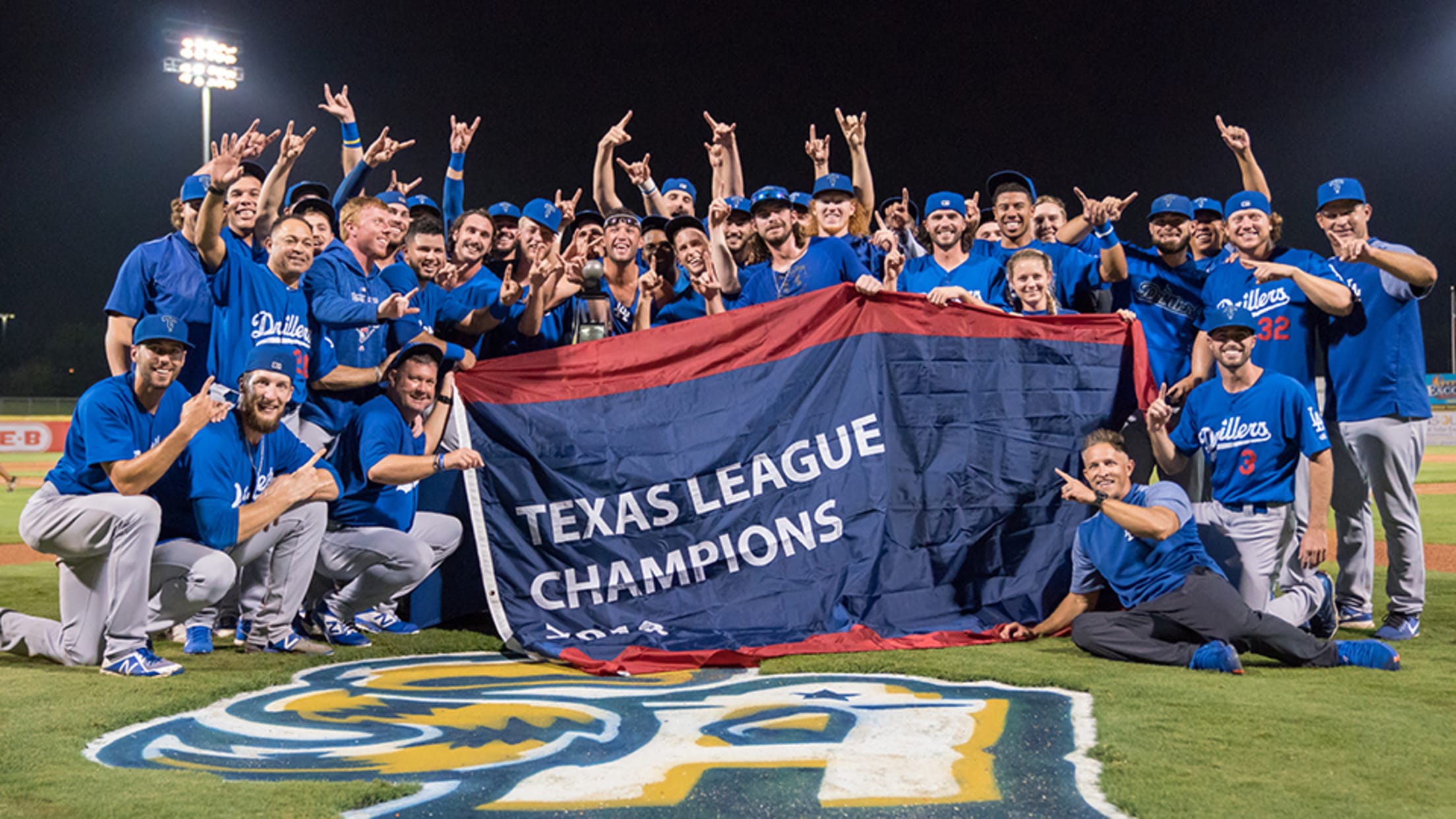 SAN ANTONIO -- There were 10 men in the visitors' dugout Friday night at Nelson Wolff Municipal Stadium who understood all too well that the clinching victory of the Texas League Championship Series is the most difficult to get.Those 10 Tulsa Drillers were on the roster last season when the
Prospect Roundup: Games of Sept. 3
Dodgers' Peters shows more pop; Cubs' Velazquez homers twice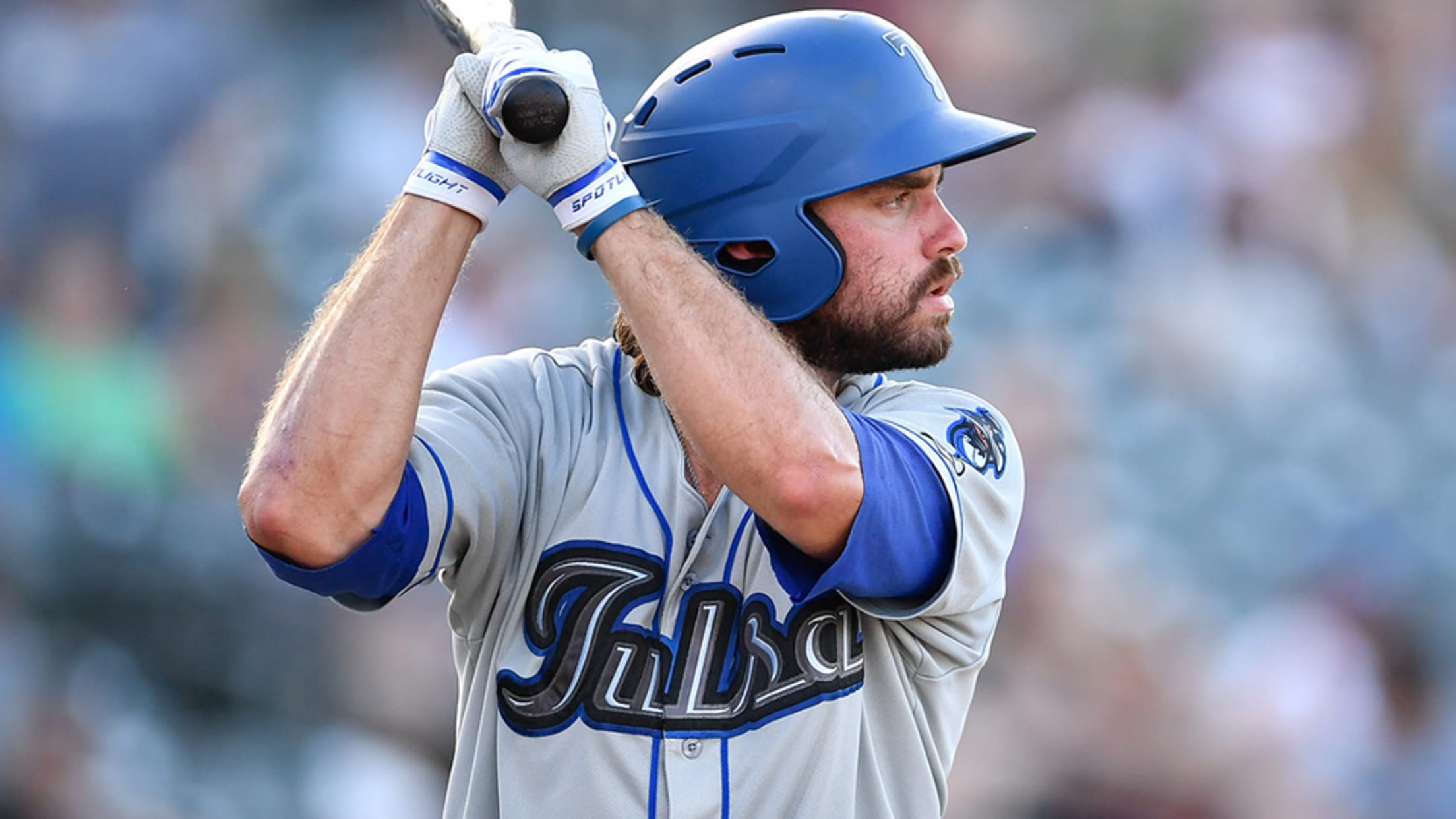 Theme of the dayAll's well that ends well: With a few exceptions, Monday brought the 2018 Minor League regular season to a close, and it did not go quietly. Mets No. 2 prospect Peter Alonso hit a walk-off homer for Triple-A Las Vegas that not only gave him a share
Texas League playoff preview
Peters, Tulsa face Arkansas; Corpus, San Antonio meet in South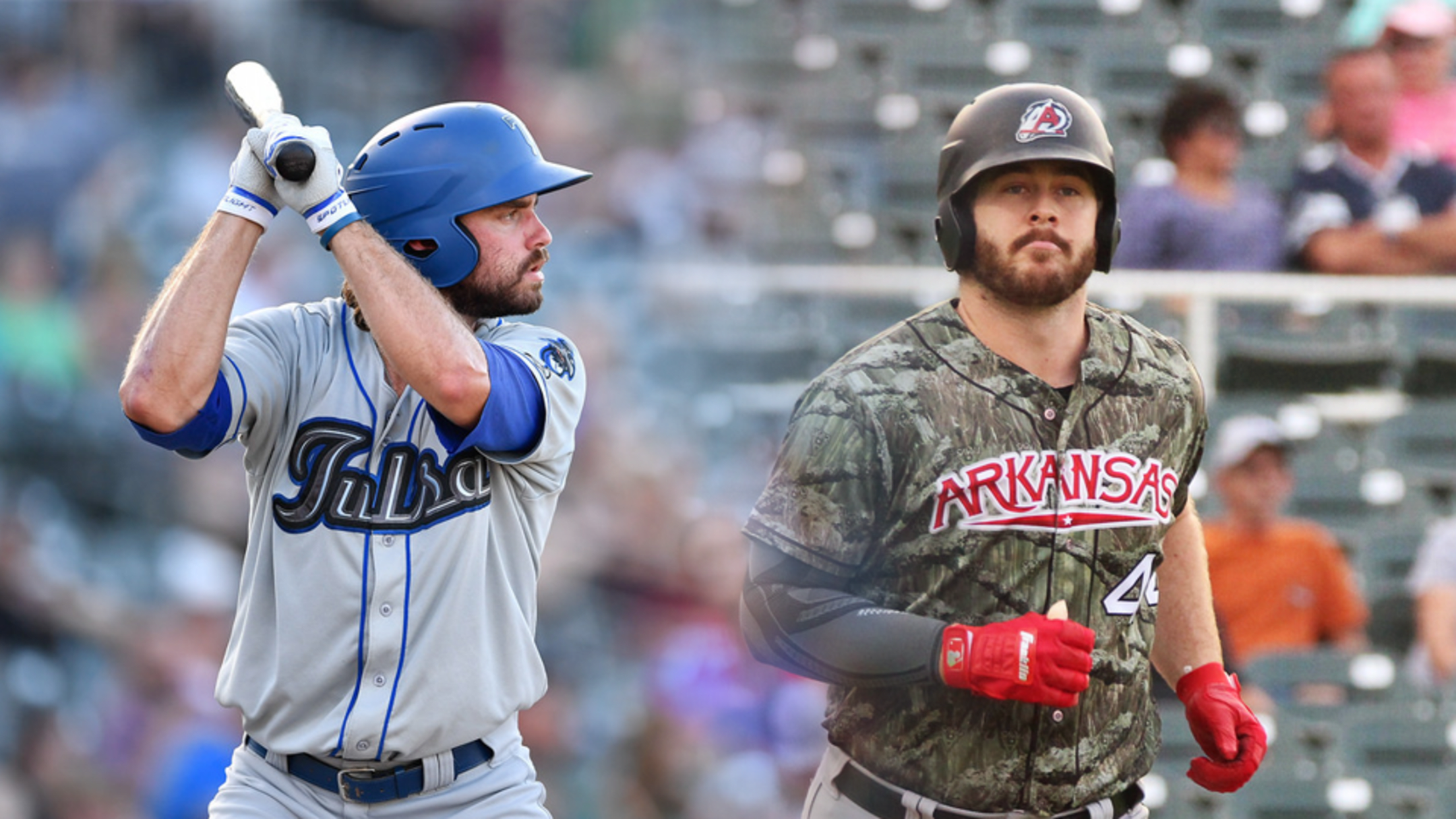 One thing's for certain in the Texas League playoffs -- there will be a different champion for the first time in five years.The Midland RockHounds' record-breaking string of four consecutive titles came to an end when they failed to qualify for this year's playoffs, which begin Wednesday in Arkansas and
Peters spouts four-hit game for Drillers
Dodgers No. 8 prospect plates three, finishes triple shy of cycle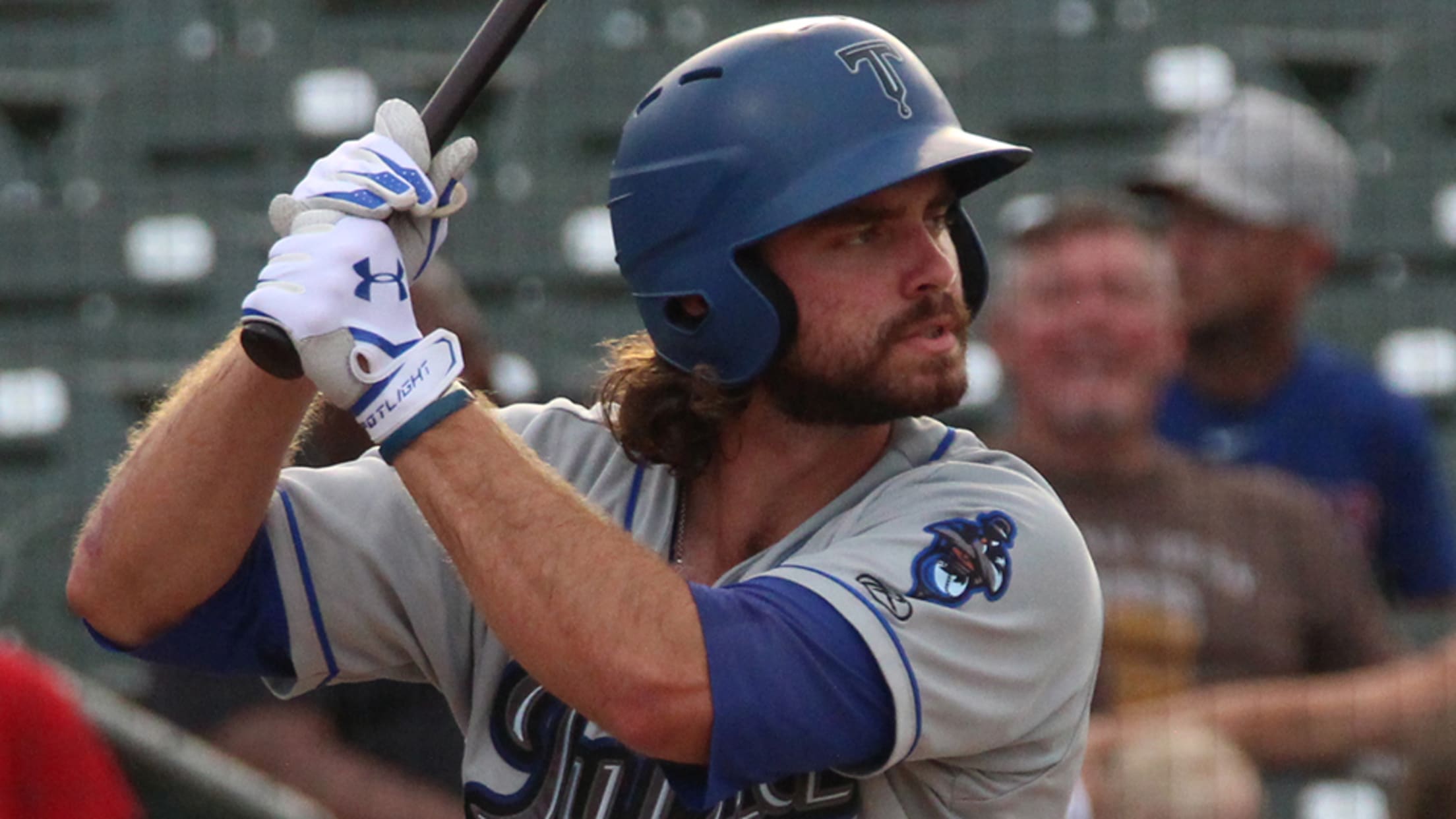 When DJ Peters hits the ball, it goes far. The Dodgers' eighth-ranked prospect smacked his Texas League-leading 22nd home run of the season on a four-hit night, driving in three runs as Double-A Tulsa beat Arkansas, 10-6, on Sunday at ONEOK Field.  
Peters busts out with two dingers for Drillers
No. 5 Dodgers prospect posts fifth multi-homer game of the year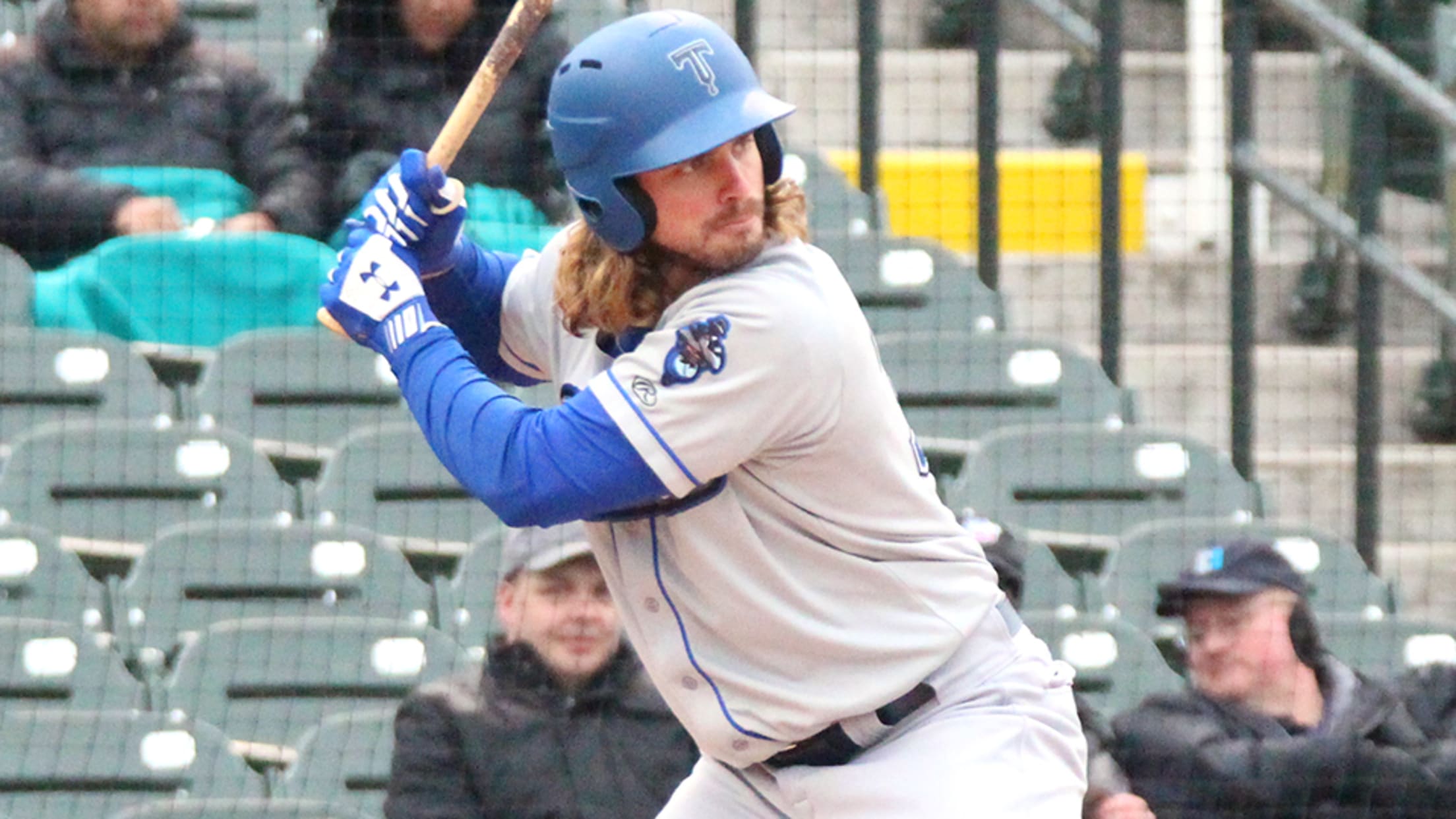 Tulsa hitting coach Terrmel Sledge likes to refer to the Texas League as "The Jungle," where survival is dependent on how one handles adversity.He harbors little doubt that DJ Peters, despite some early struggles at Double-A, has what it takes to succeed in such an environment."It's trial and error for
Peters goes deep twice for Tulsa
Dodgers No. 6 prospect registers sixth career multi-homer game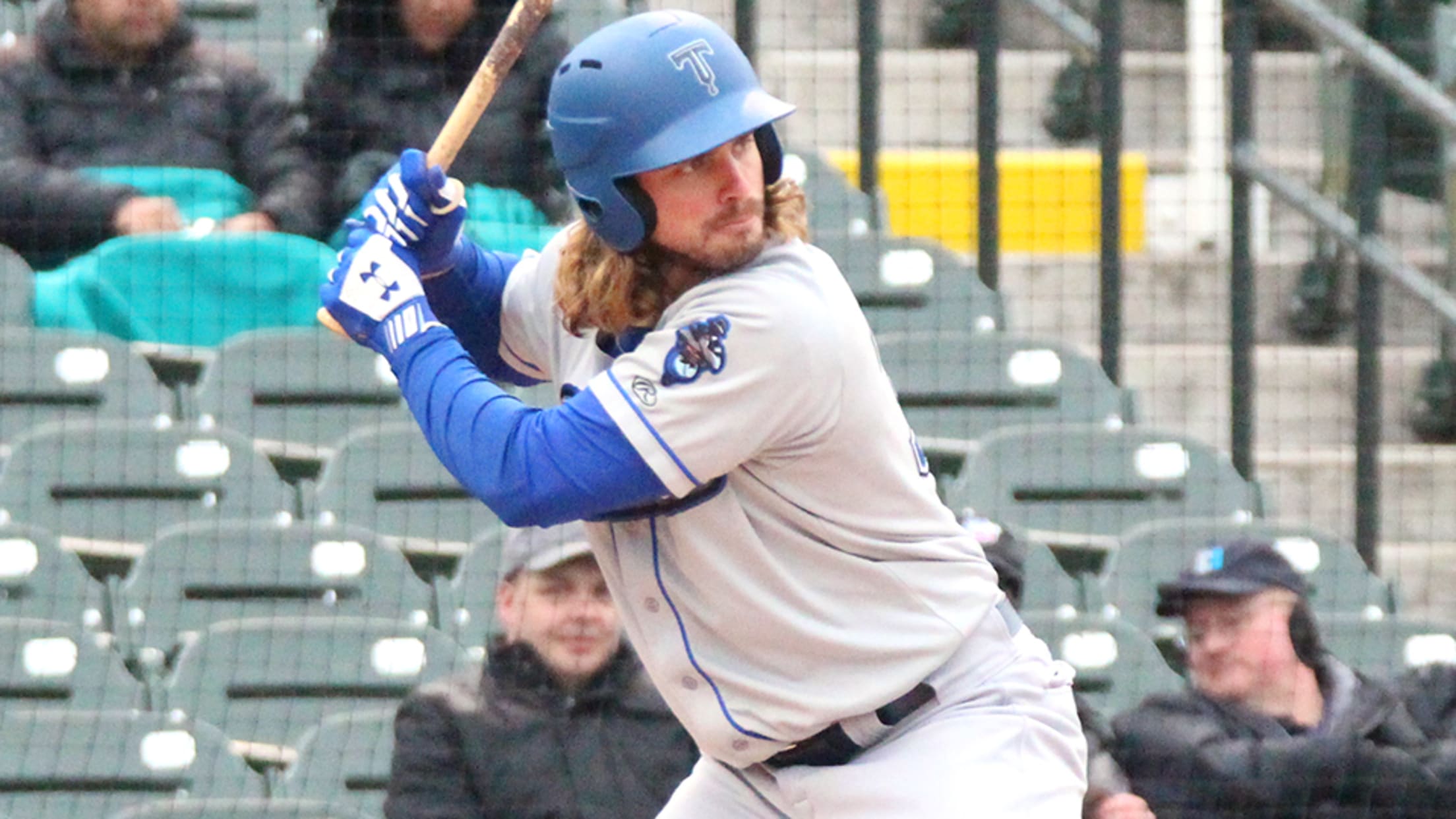 DJ Peters likes to collect his home runs in bunches.The sixth-ranked Dodgers prospect left the yard twice Tuesday night, driving in three runs to lead Double-A Tulsa to a 5-3 win over Springfield at Hammons Field. The multi-homer performance was Peters' second of the season and sixth in less than
Dodgers' Peters setting bar even higher
Top prospect Verdugo considers LA's deep outfield 'a blessing'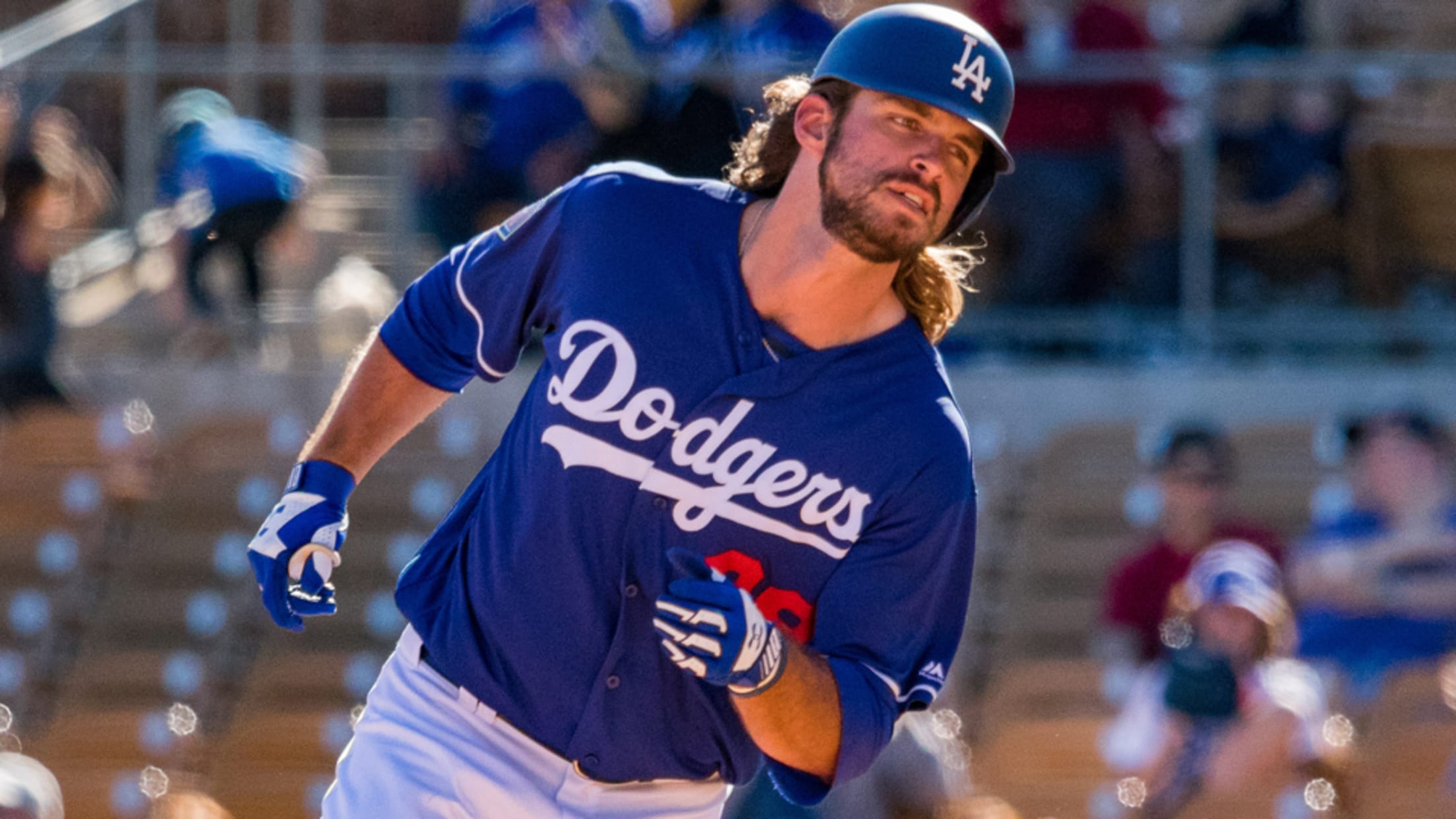 GLENDALE, Arizona -- When DJ Peters was a boy, he had special cause to get excited every Saturday. Starting at the age of 6, he would climb into a truck and tag along as his father, Donnie, moved pianos around California's San Gabriel Valley.That may not sound like a great
Dodgers reassign Ruiz, Diaz, Peters
Top prospects among 16 players sent to Minor League camp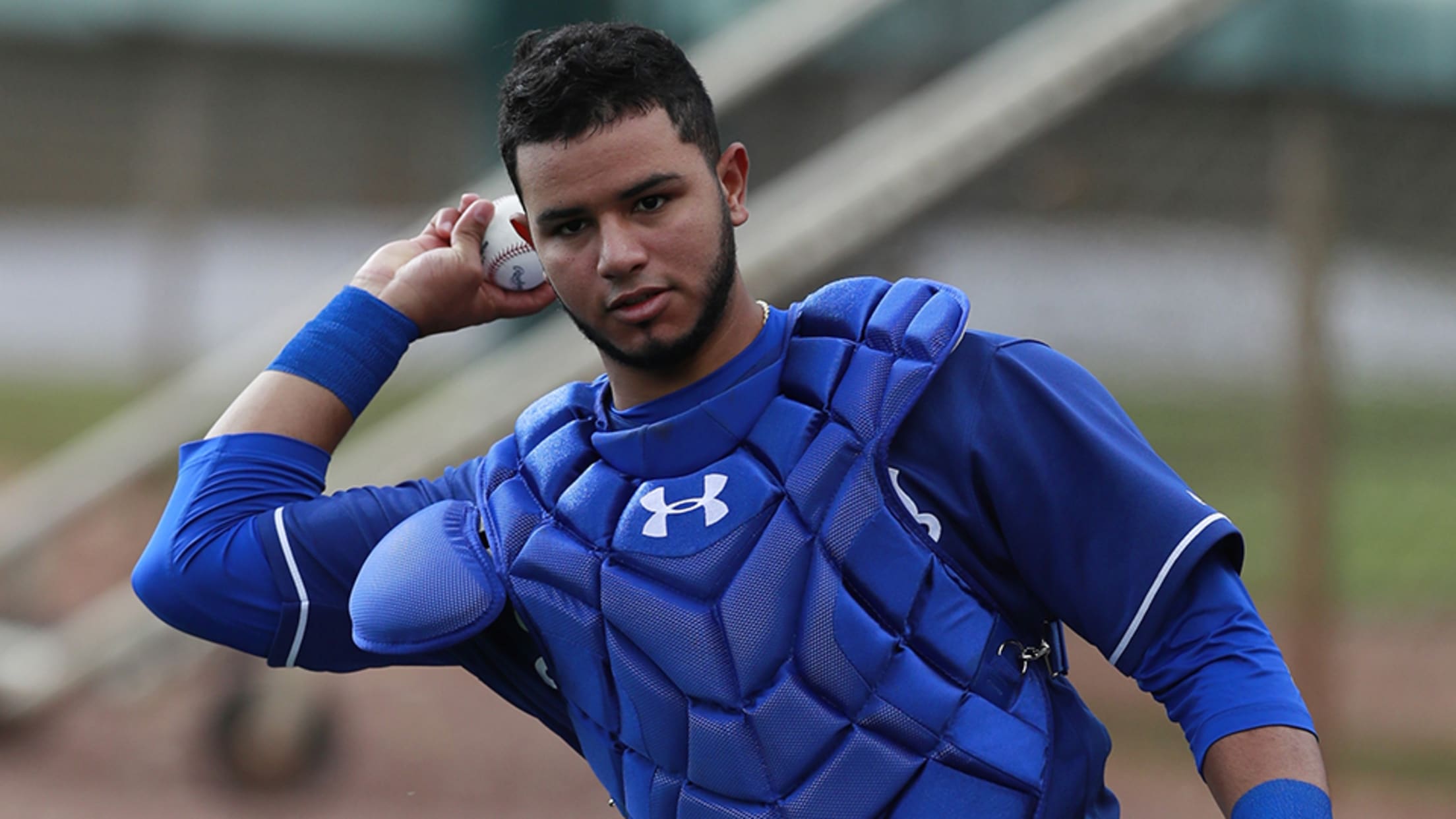 Keibert Ruiz hit .667 with two RBIs and a 1.333 OPS in six Cactus League games. But he doesn't turn 20 until July and on Saturday night was among 20 players re-assigned by the Dodgers.Los Angeles' third-ranked prospect was sent to Minor League camp along with outfielders Yusniel Díaz (No. 5) and  DJ Peters (No. 6),
New faces step into spotlight for Dodgers
Peters, Ruiz, Beaty, Rios cement status as top-flight prospects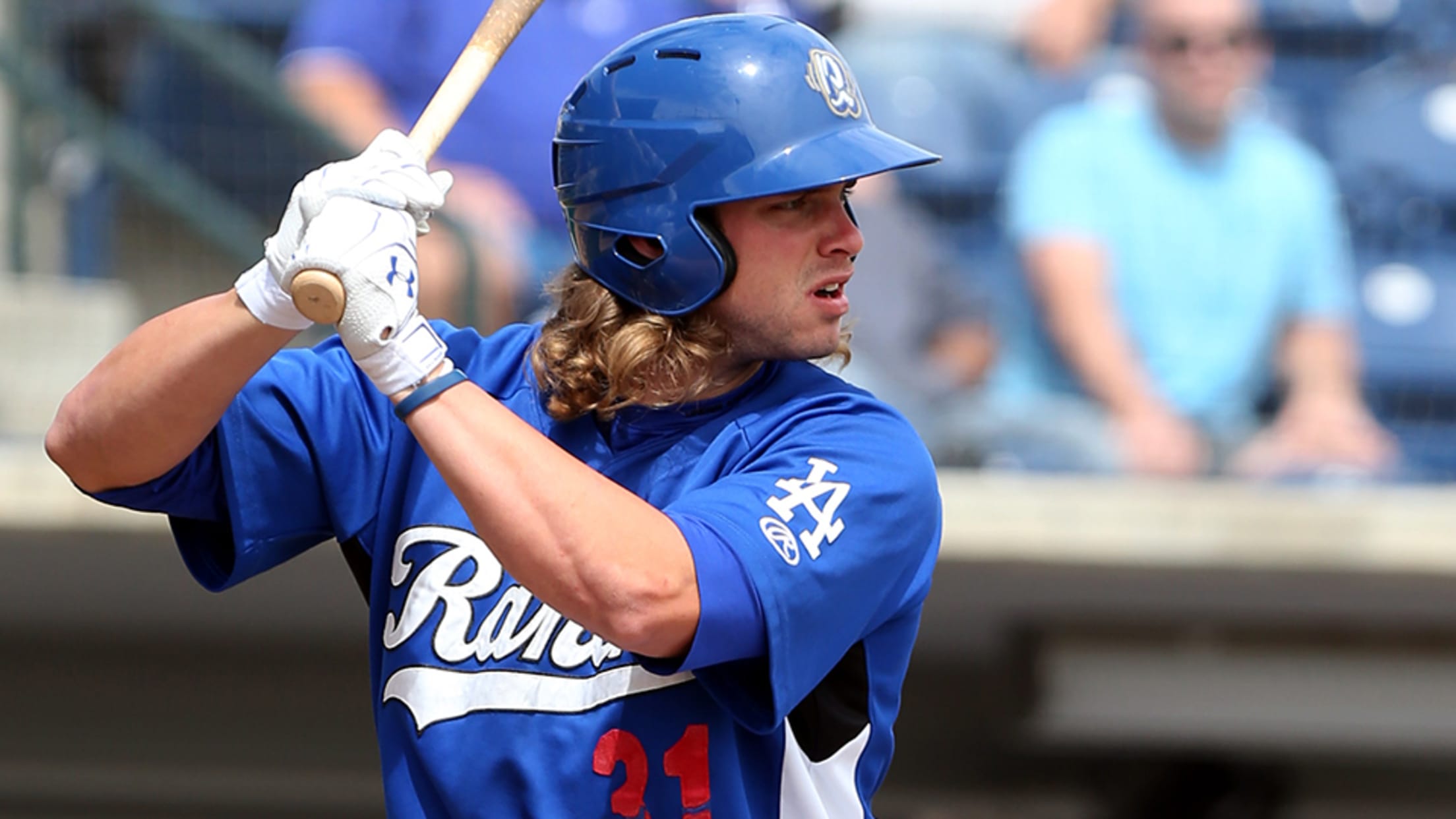 This offseason, MiLB.com is taking a look at the most outstanding campaigns by players in each system across Minor League Baseball and honoring the players -- regardless of age or prospect status -- who had the best seasons in their organization.Change is afoot in the Dodgers system, but there's no
Peters stands up to Bumgarner for MiLBY
Dodgers prospect went yard twice in same frame off Giants ace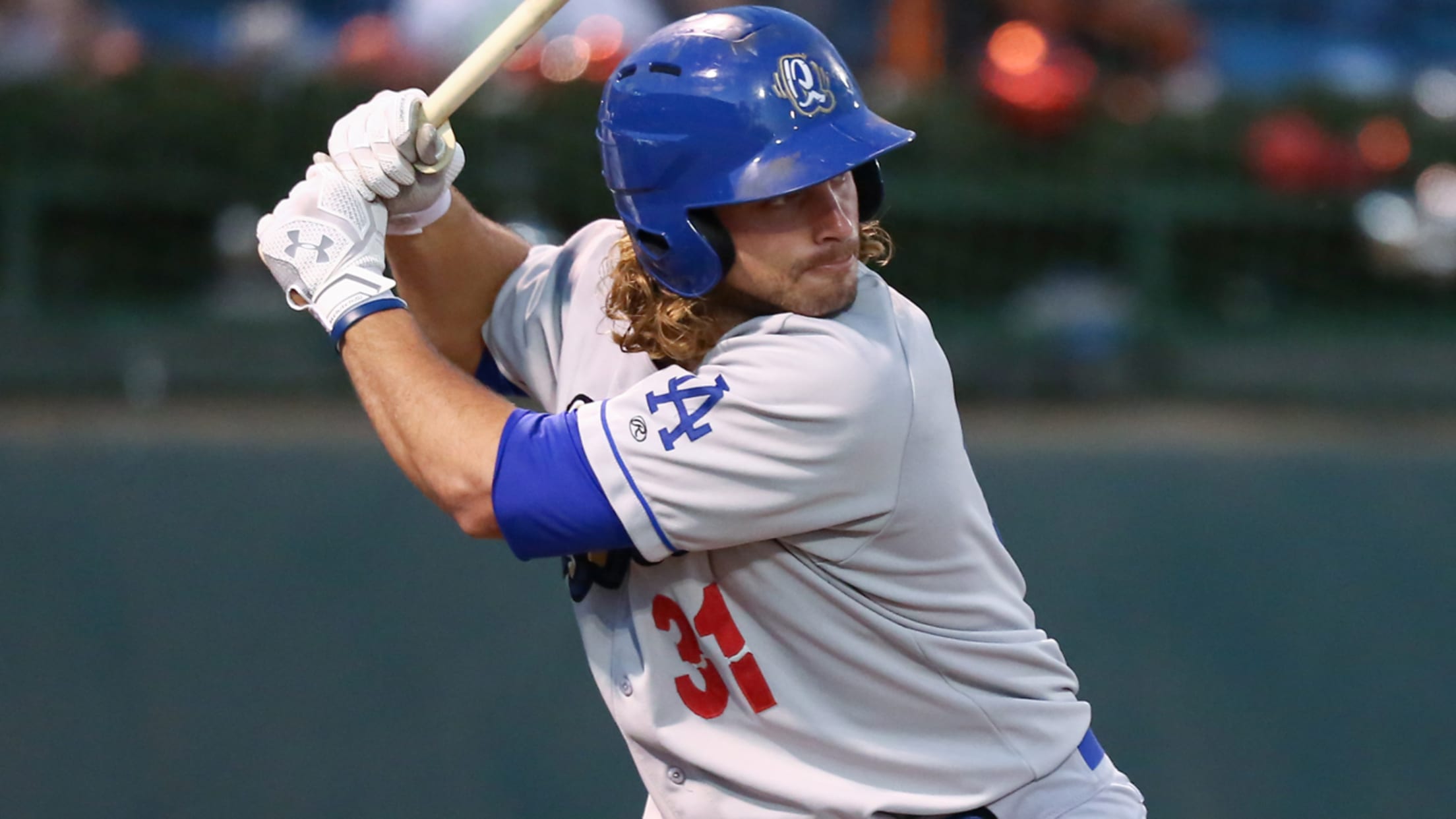 DJ Peters was born into the Dodgers-Giants rivalry.Peters' hometown of Glendora, California is less than 30 miles from Dodger Stadium. Months before he turned 2, San Francisco rallied in a crucial two-game series at home to overtake Los Angeles on the way to its first division title in eight years.
Peters' journey home passes through Arizona
Dodgers prospect, Los Angeles native building on MVP campaign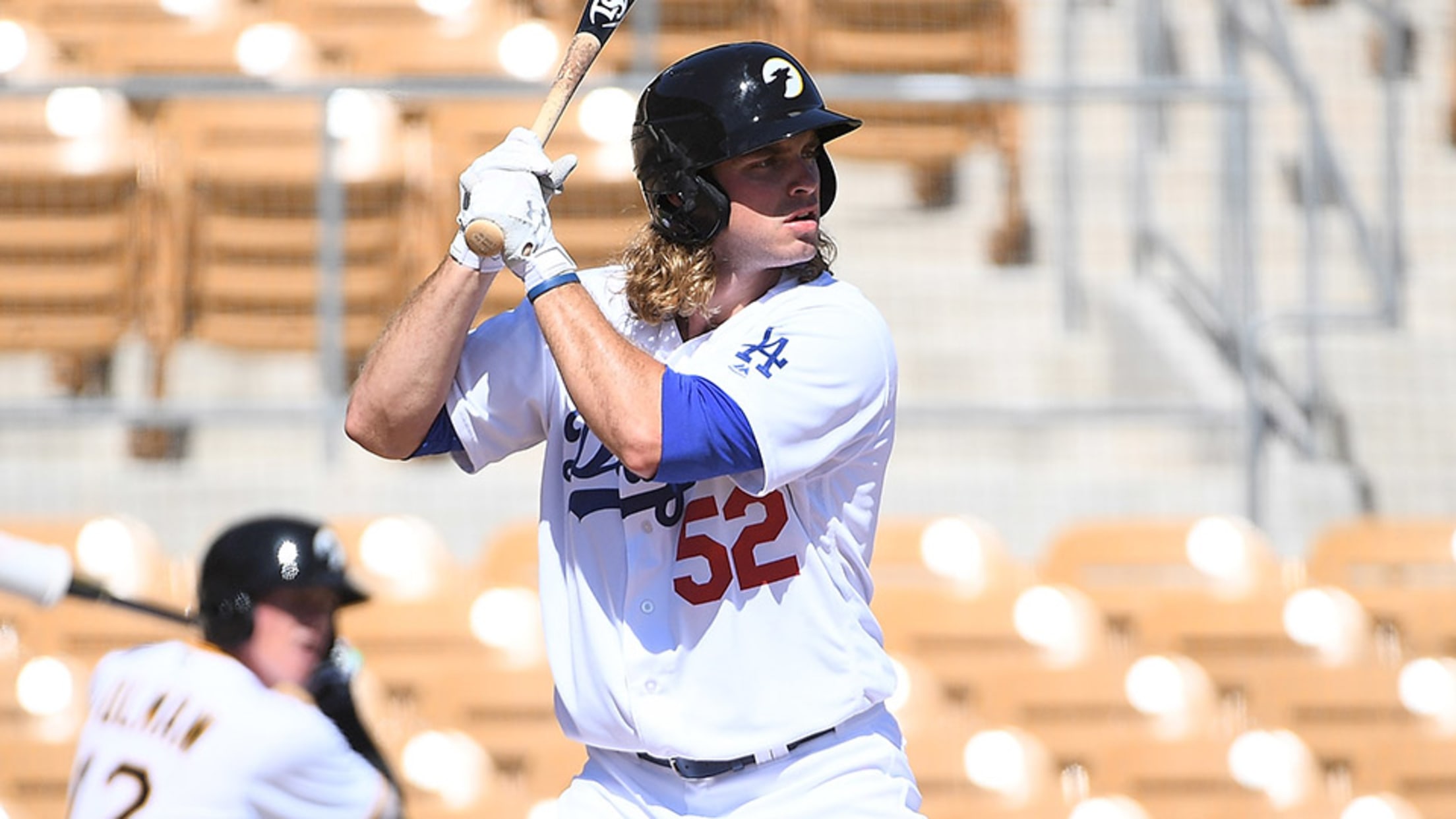 Statistically speaking, there wasn't much more DJ Peters could have done to warrant his selection as California League MVP and Rookie of the Year in 2017. In his first full season, the No. 17 Dodgers prospect slugged 27 homers and drove in 82 runs for Class A Advanced Rancho Cucamonga, but
Peters, Ruiz star in Quakes' Game 2 rout
Dodgers prospects combine for eight hits to help even Cal semis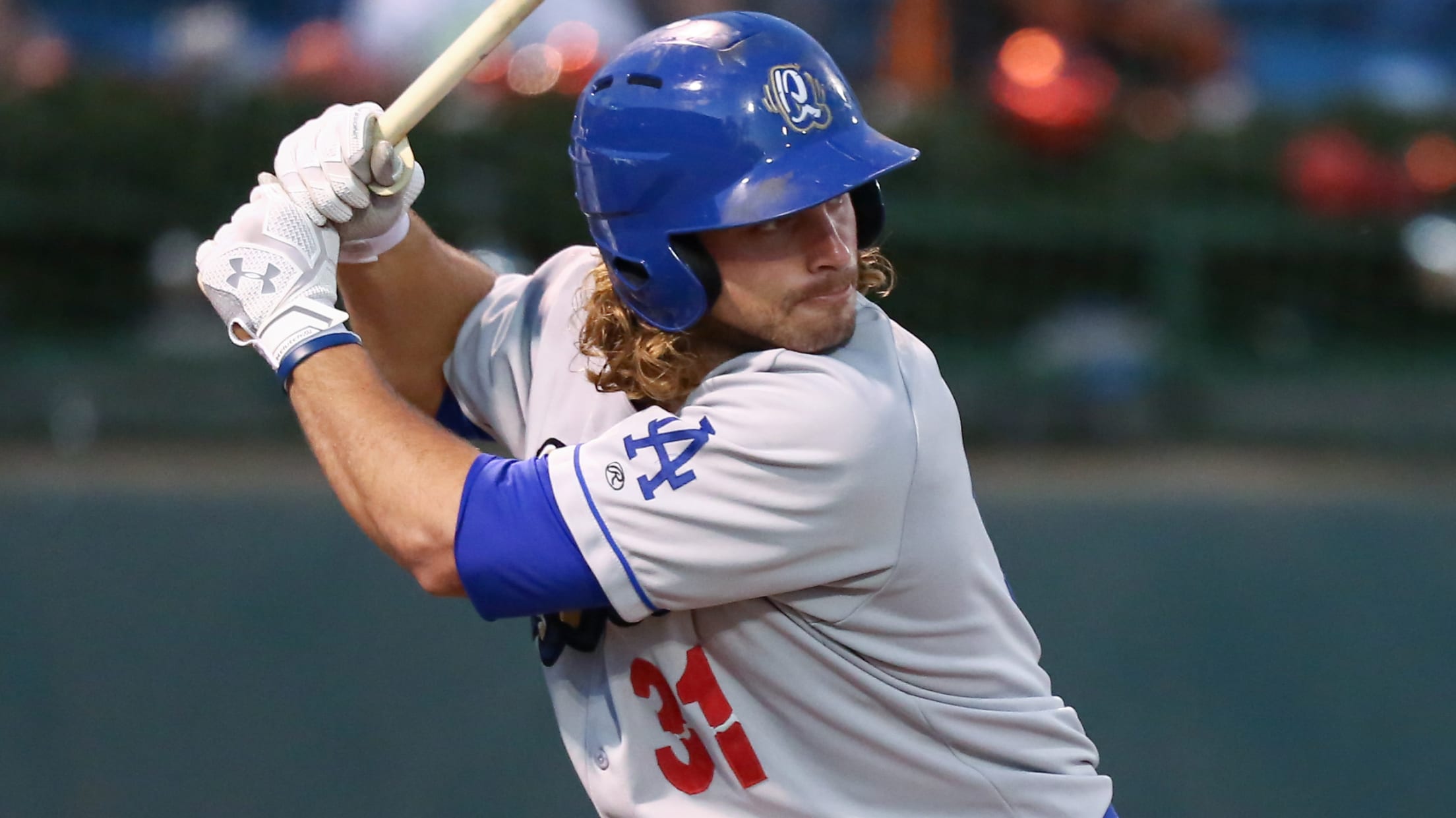 Behind Keibert Ruiz and DJ Peters, Class A Advanced Rancho Cucamonga is headed home in the driver's seat.The Dodgers No. 7 and 17 prospects combined for eight hits, six runs scored and four RBIs as the Quakes delivered their most prolific offensive performance of the season in a 17-8 win
Prospect Roundup: Games of Sept. 3
Potts continues second-half power; Honeywell shines in return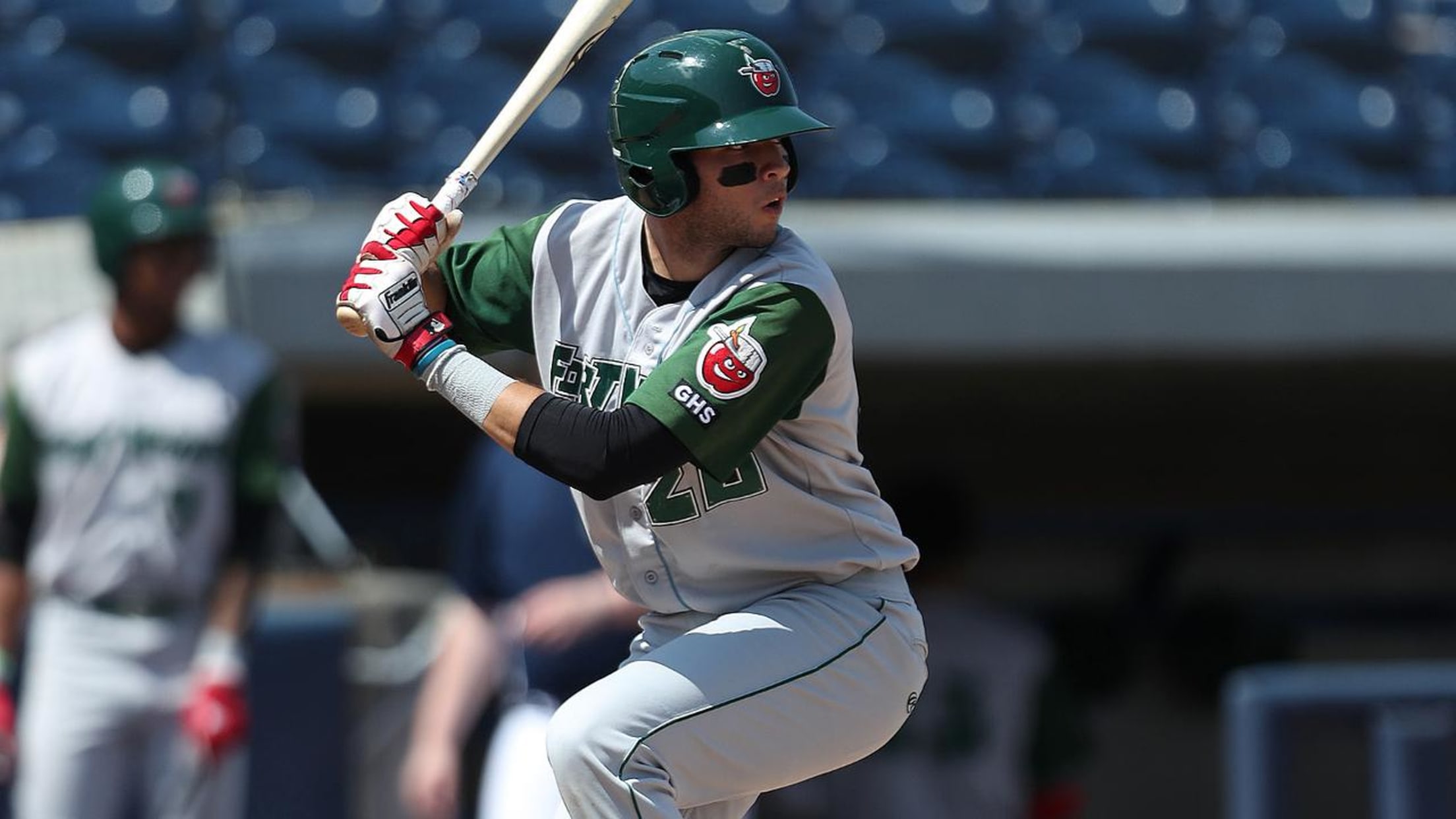 Rays RHP Brent Honeywell Jr., Triple-A Durham: 5 1/3 IP, 4 H, 0 R, 0 BB, 5 K, 74 pitches, 51 strikes -- The Rays' top prospect enjoyed a scoreless outing at an opportune time. The 22-year-old right-hander was coming off a four-game suspension that, according to Marc Topkin of
Quakes' Peters, Nuts' Neidert lead Cal All-Stars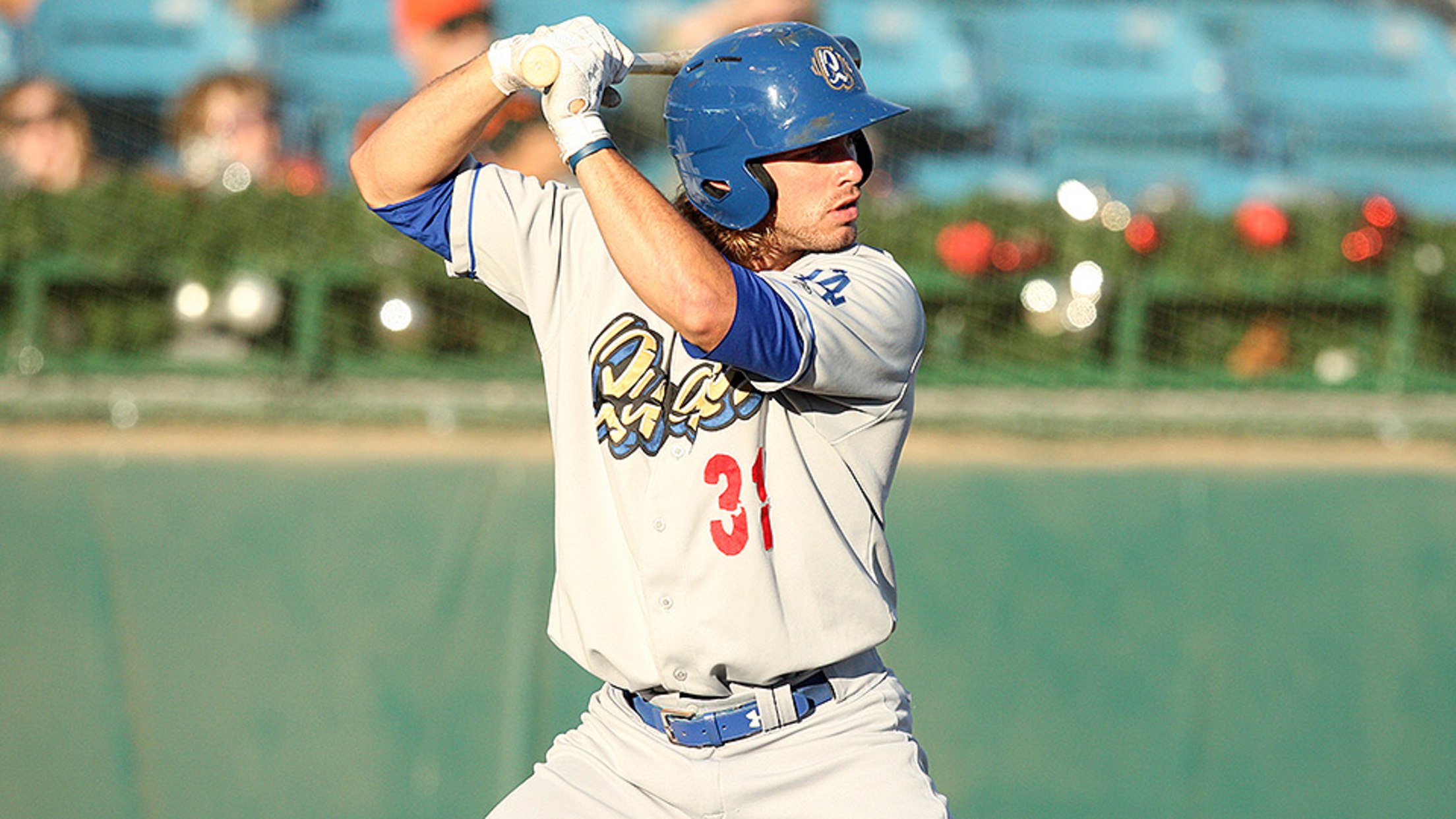 OXNARD, Calif. -- The California League announced its 2017 Field Awards and Postseason All-Star Team. Mitch Canham was named Manager of the Year. In his first year as manager in the Cal League, Canham led the Modesto Nuts to the first-half championship in the North Division. Canham is a former
Prospects build confidence vs. big league stars
Friedrichs stops Trout; Dixon, Sciortino solve Cy Young winners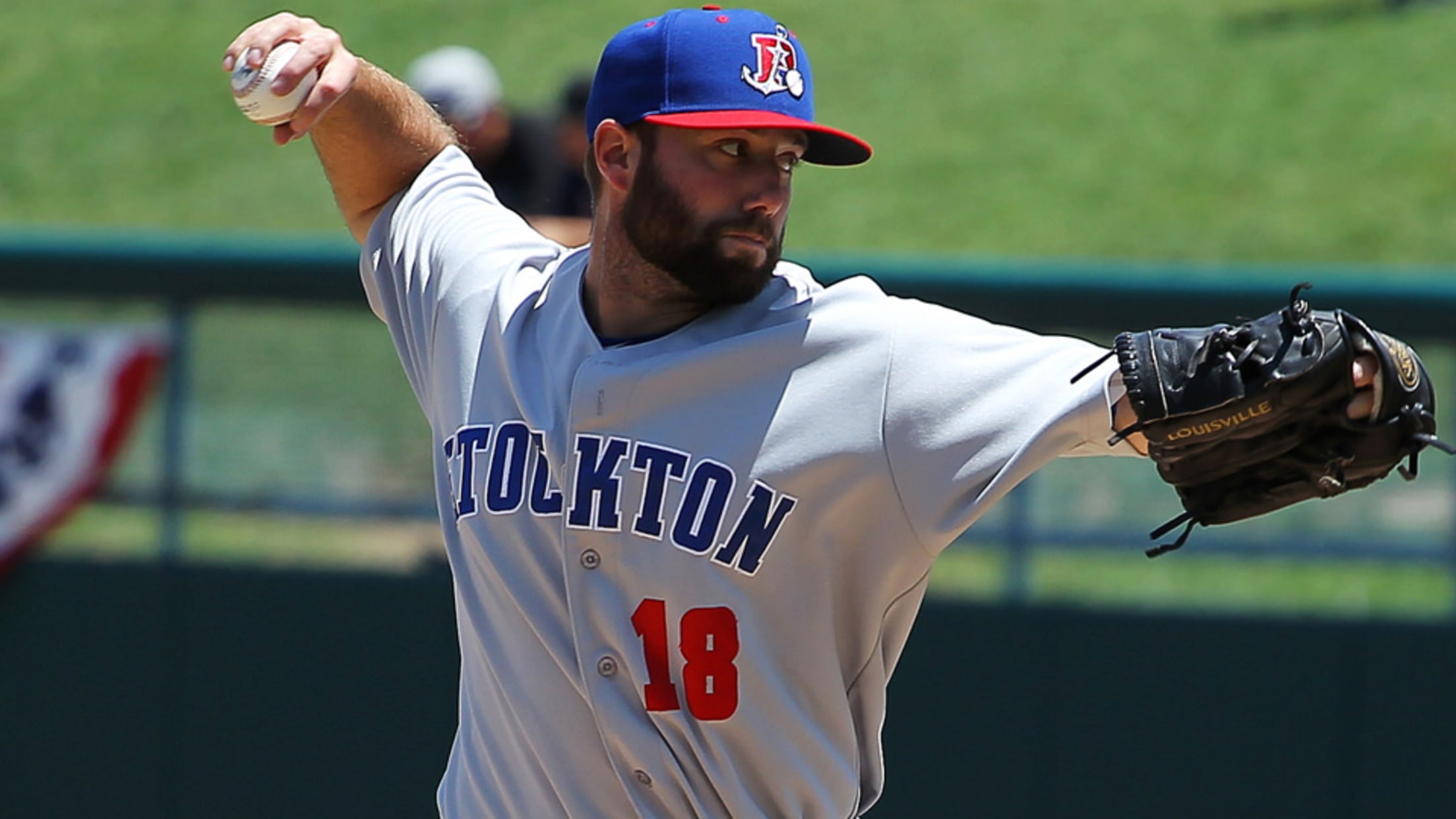 With his heart picking up pace, Kyle Friedrichs took a deep breath. After sailing two pitches out of the strike zone against a rehabbing superstar, the Athletics prospect needed to step off the mound."'Man, this is Mike Trout. Just accept it and get back to work,'" he thought to himself."So
Peters powers way to Player of the Week honor
Dodgers prospect pounces on Bumgarner, wins third award of '17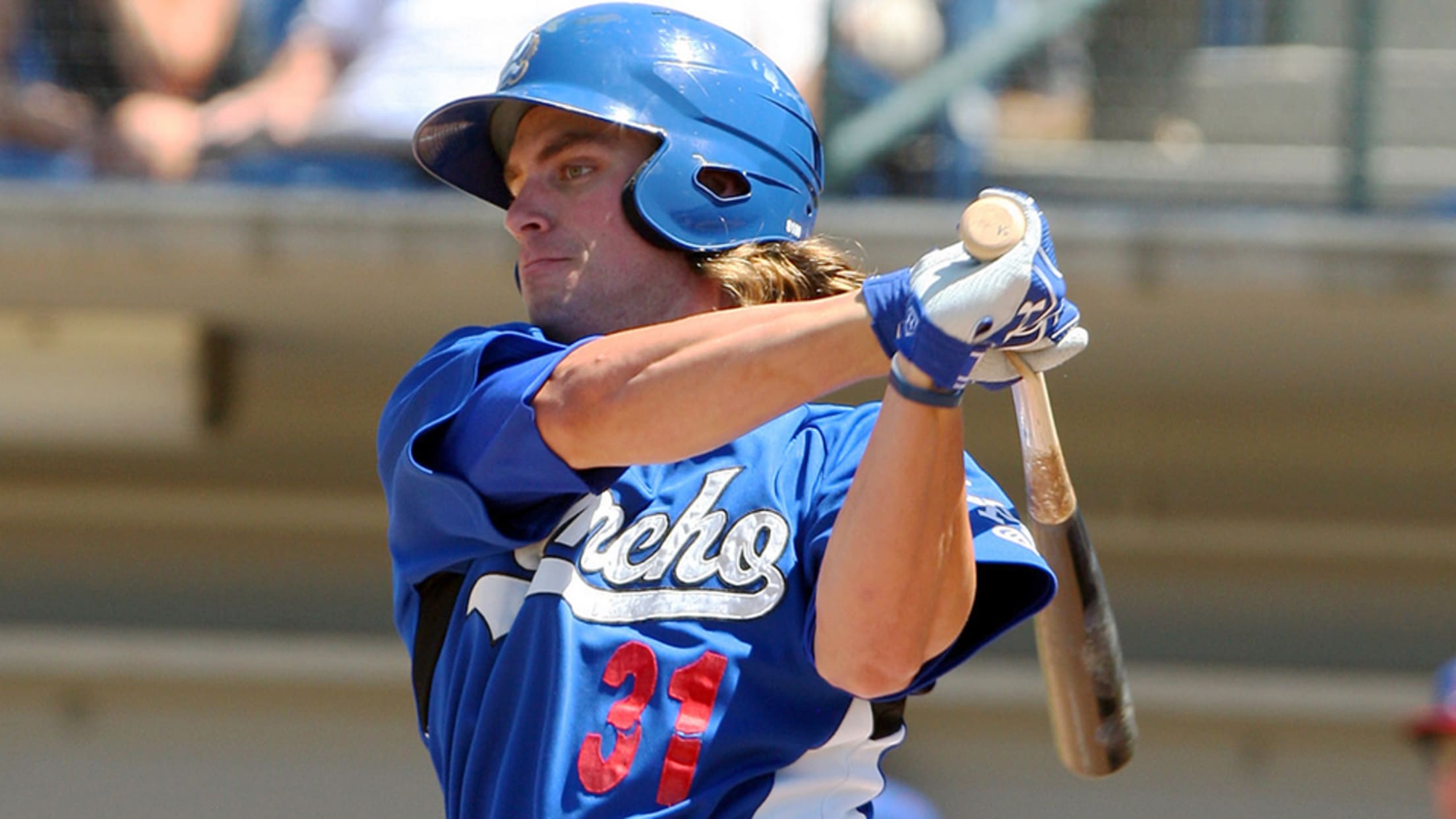 DJ Peters got to measure himself up to some big-name Major Leaguers last week, and he's very pleased with the results. The Dodgers' No. 18 prospect homered three times -- including twice in one inning off rehabbing Giants star Madison Bumgarner -- ripped five doubles and finished 13-for-29 (.448) over seven
Quakes' Peters takes MadBum to school
Dodgers prospect homers twice in same inning off Giants ace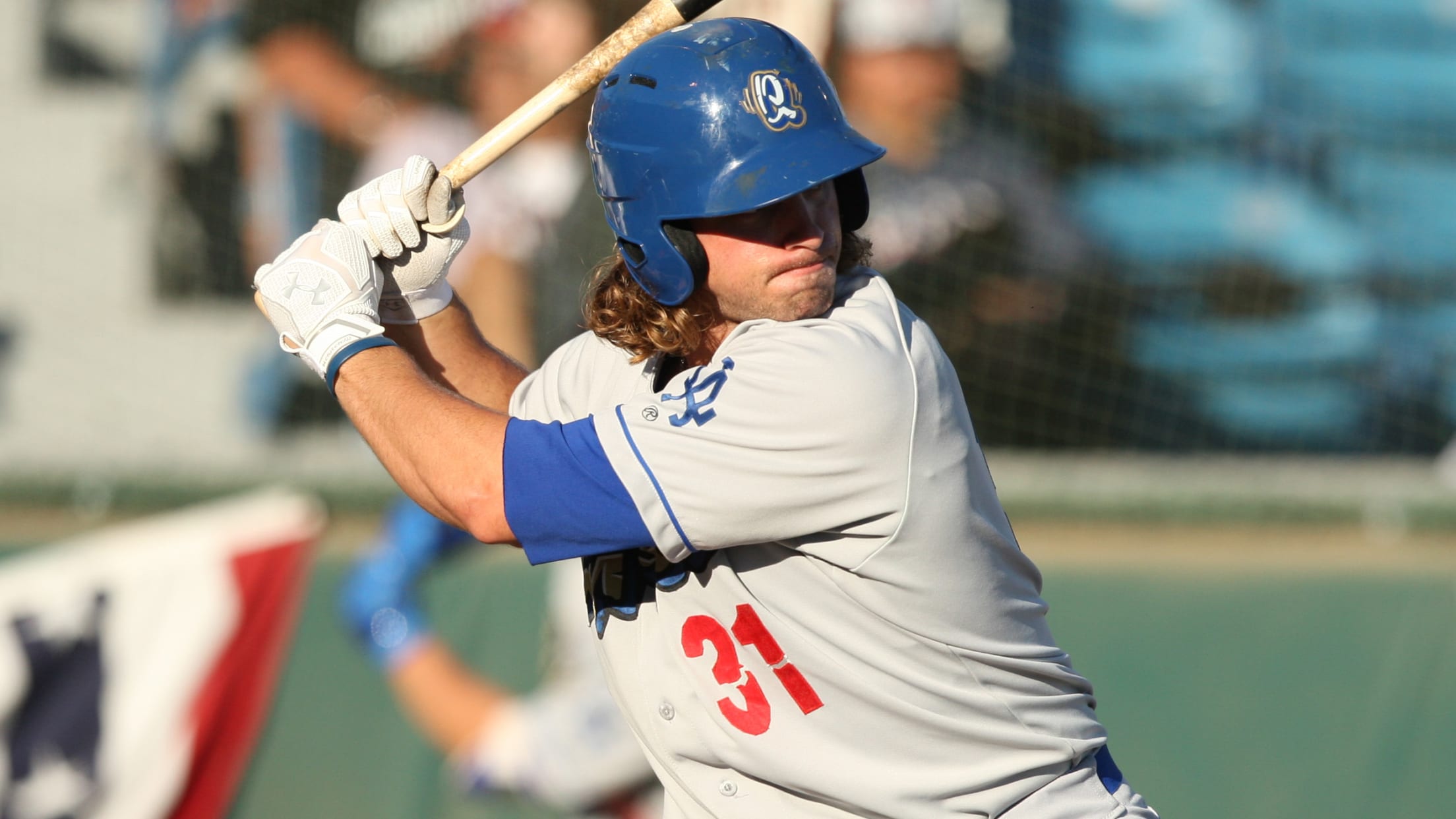 In time, DJ Peters and Madison Bumgarner may face each other in a Major League ballpark. Nobody will blame the Giants ace for pitching around him.The Dodgers' No. 18 prospect hit a pair of homers off Bumgarner in the fourth inning of Class A Advanced Rancho Cucamonga's 14-1 win over
Peters hits three jacks, takes Cal League lead
Dodgers No. 18 prospect puts up Quakes' first hat trick of 2017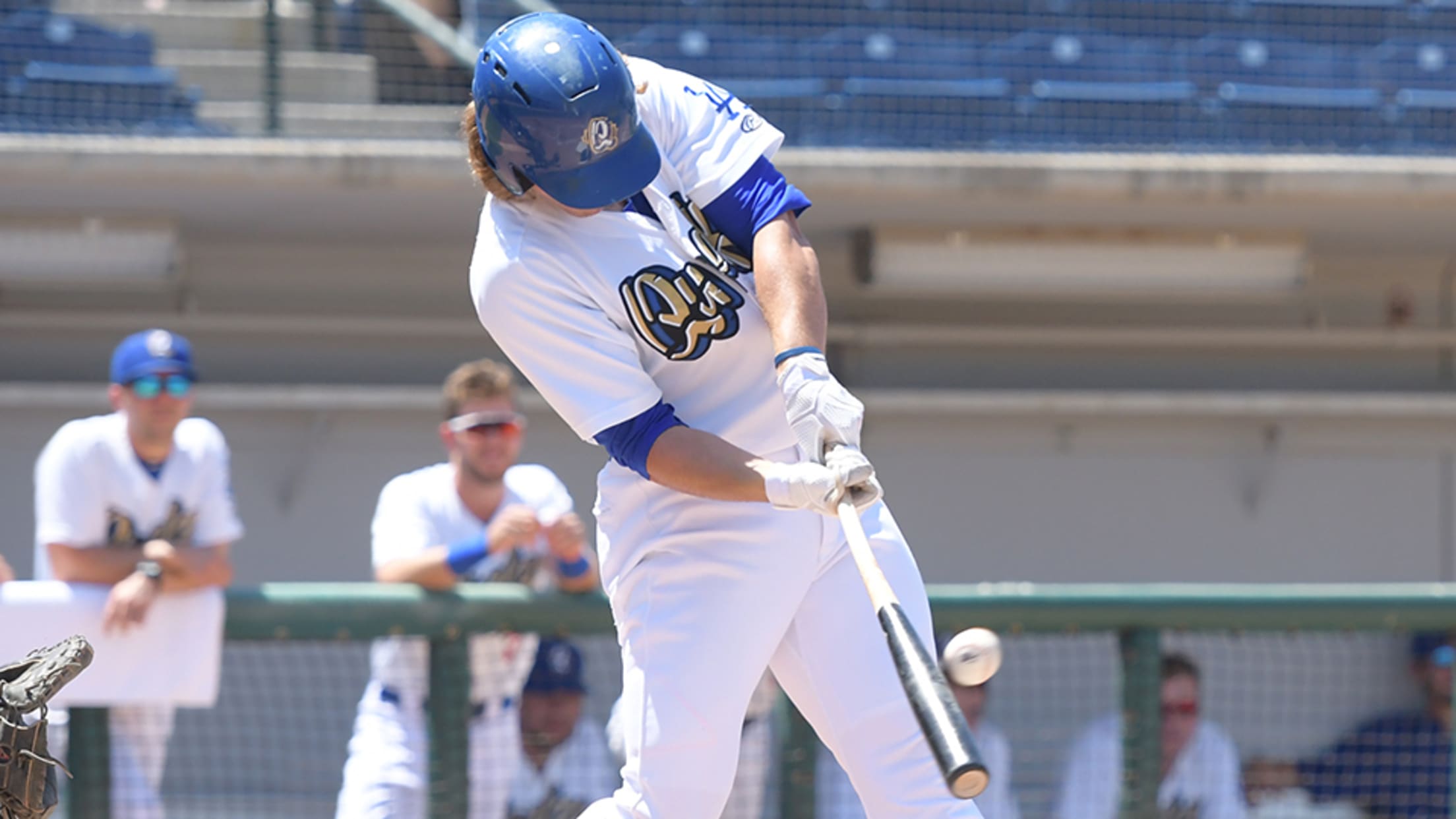 DJ Peters' hometown of Glendora, California, is fewer than 25 miles from Class A Advanced Rancho Cucamonga's LoanMart Field. On days like Sunday, when he put together his first professional three-homer game, he's especially appreciative of that fact. His mother, Karen, and father, Donnie, were there with family and friends
Isotopes' McMahon powers Players of the Week
Rockies No. 5 prospect batted .593 with five homers in six games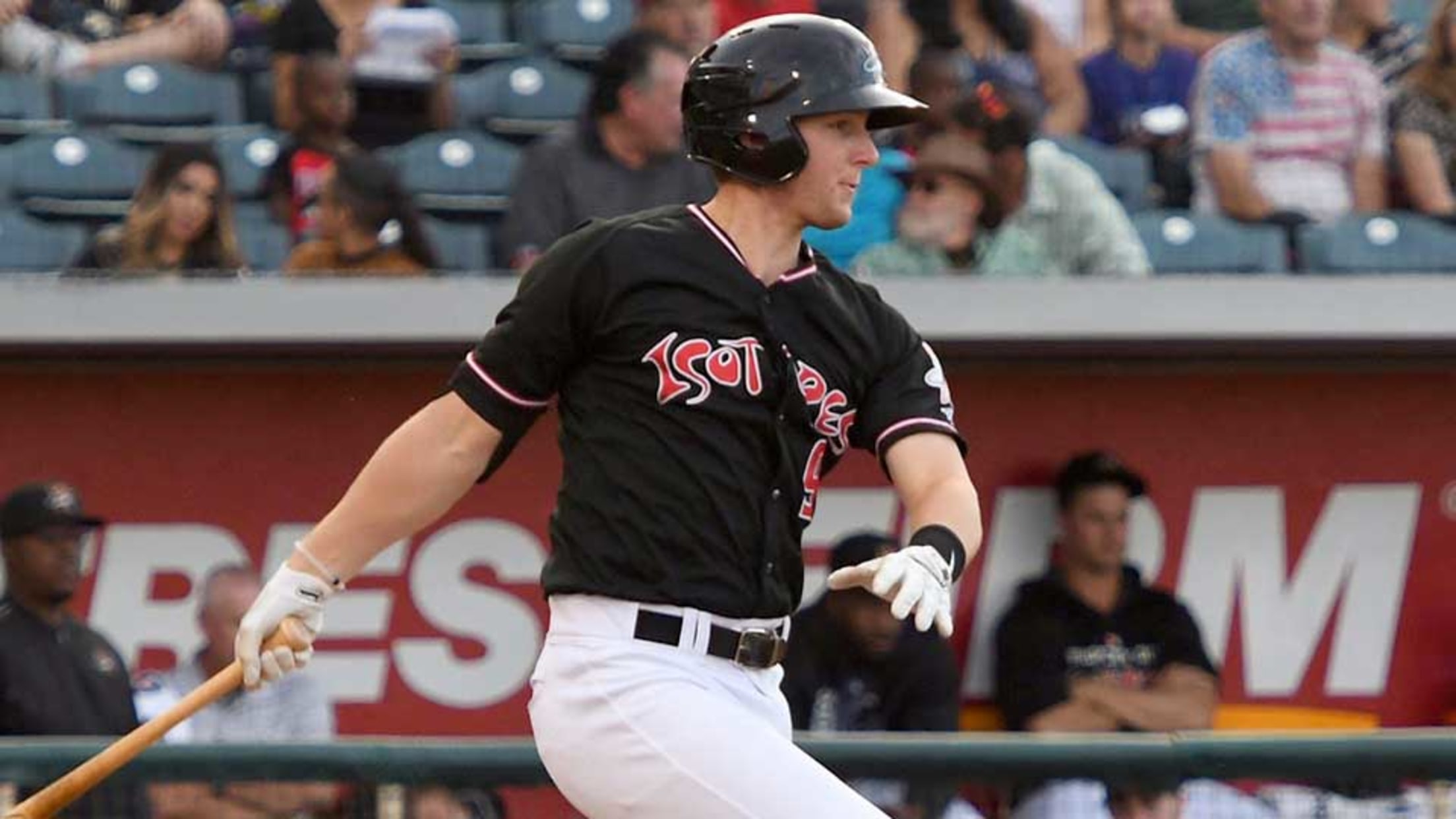 After a rough 2016 season in which he hit .242 with 161 strikeouts in 133 games at Double-A Hartford, Ryan McMahon entered Spring Training trying to find an offensive fix that he could carry into his return to the Eastern League.It was no quick task.
Prospect Roundup: Games of June 14
Alvarez enjoys perfect day; Puk says farewell to Ports in style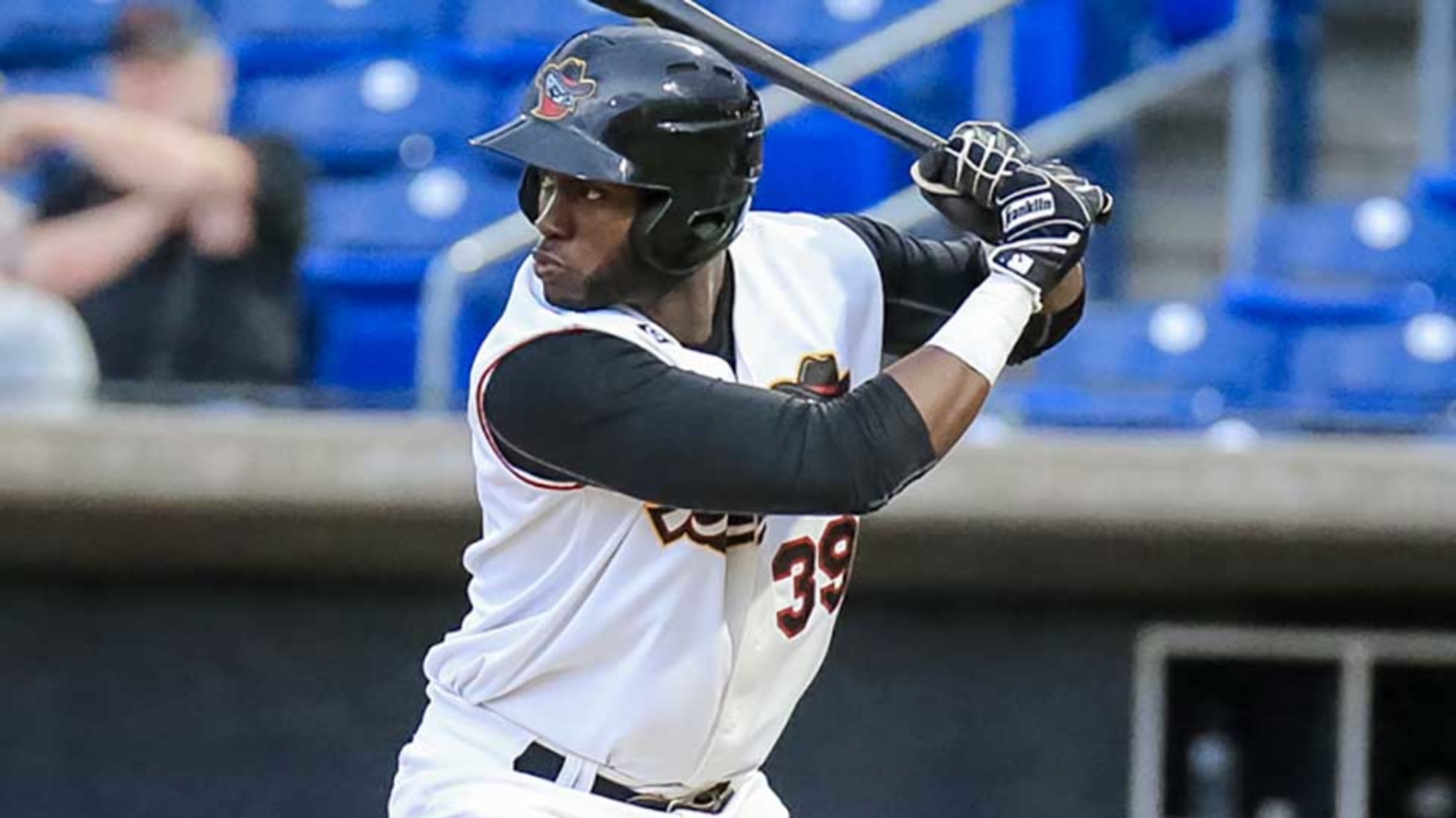 Braves 2B Ozzie Albies, Triple-A Gwinnett: 3-for-5, 2B, RBI, R, 2 K, 2 SB -- The Braves' top prospect missed eight days with a bruised foot, but hasn't lost a step since his return Tuesday. The 20-year-old switch-hitter went 2-for-5 with a triple and a double in his first game back
Hill unhittable in Quakes rehab start
Left-hander sharp in final outing before rejoining Dodgers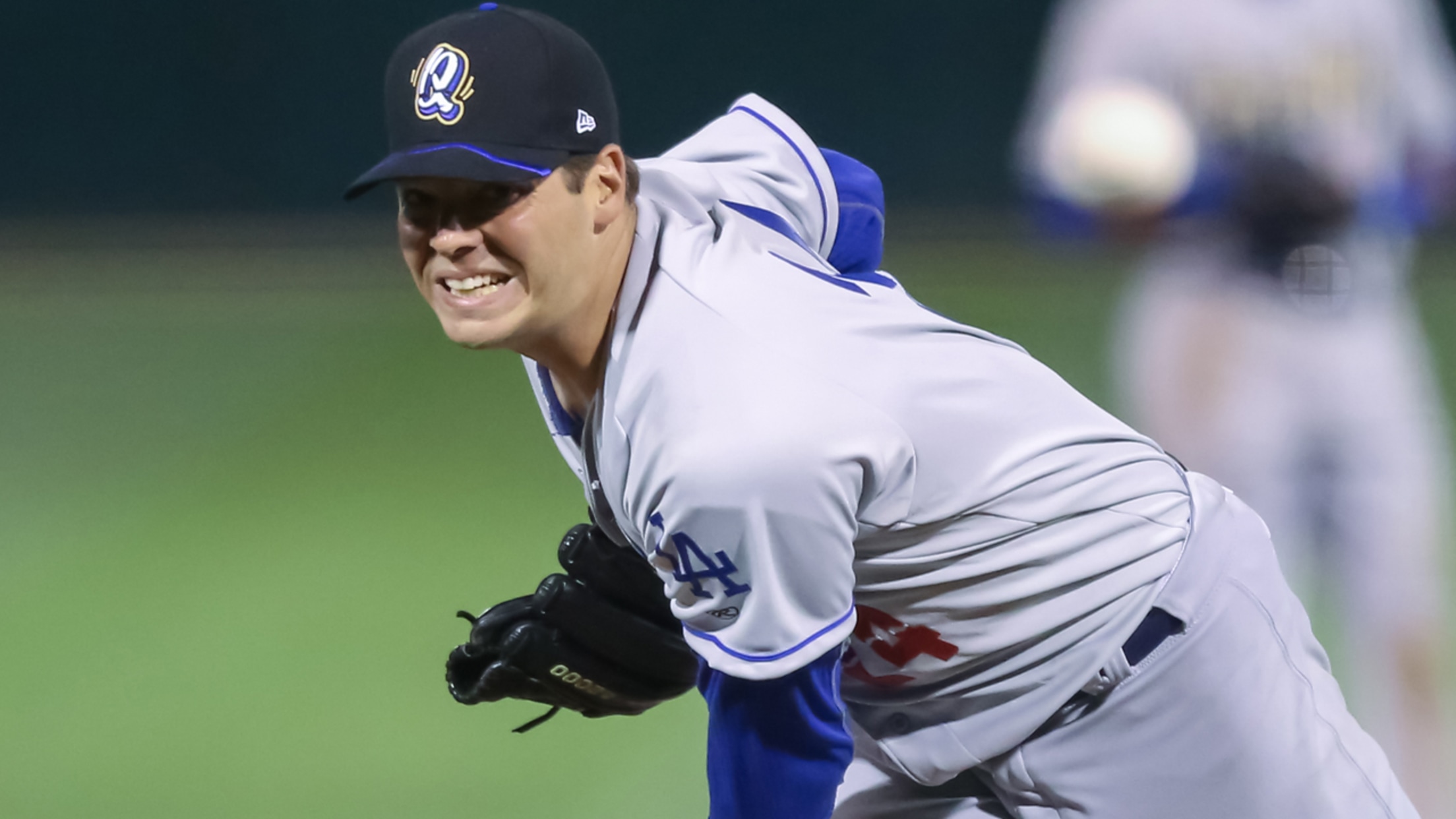 Last September, Dodgers left-hander Rich Hill made headlines when he was lifted from a perfect game in Miami. The precautionary move was made by Los Angeles manager Dave Roberts, mindful of the blister issue that cost Hill nearly a month of action. That day, Hill was less than pleased with the